10 Easy Steps To Find A Profitable Niche In 10 Minutes
Have you been searching for a Profitable Dropshipping Niche to boost your Shopify store but couldn't lay your hands on any? Are you ever confused about where to start or how to start?
If you're thinking about starting a dropshipping business, you might be wondering how to choose a niche that will be profitable.
Here are some 10 easy steps to help you find a profitable niche for either your dropshipping store or e-commerce business, but before we list them, there is a lot we need to define and elaborate on.
When narrowing down your options to find a niche that will work for you, there are a few things to consider.
Do you even understand what is meant by a niche market?
Maybe you want to start an online business but can't understand how.
It's not a bad omen at all; keep calm. That doesn't make you a bad Store owner, and there is a lot of information out there that can make it look cumbersome, but don't worry about it a bit. I'll get it as simple as possible.
This ultimate guide is for:
Those who are looking for ways of improving their dropshipping business on Shopify store by searching for a profitable niche and perfect niche
For newbies on Shopify or drop shipping businesses who have been stuck, confused, and unable to take their e-commerce business to another level by providing the perfect products in their stores.
I will try as much as possible to make each chapter a simple user guide that can be read and understood as a standalone page; you will surely enjoy reading it from the beginning to the end and get outstanding results if you apply what you've learned in your store.
Table of Contents
What is A Niche market?
So, how do you find a profitable niche?
Market research involves analyzing successful products in your intended industry, spying on Amazon Bestsellers and other marketplaces like Aliexpress. Additionally, exploring consumer behaviors, trends, and preferences specific to your market is essential. This strategic approach ensures a thorough understanding of your target customers and helps make an informed decision.
What do you understand by A Niche Market? After opening a Shopify store, one of the most important things to consider is understanding your target market, audience, and the demand rate for a certain product.
A niche market is a specialized segment of the total market with similar characteristics, needs, and wants. Finding a niche market requires comprehensive research on current trends, potential competition, customer demographics, and product availability.
Once you have identified your niche market, you can customize products or services to meet their needs. This could include designing customized marketing campaigns for those customers.
Try to be specific when choosing a niche.
Finding a niche is a very tasking process, encompassing a broad range of product ideas. I have included a module to assist you in choosing a suitable niche for your Shopify store; this guides you toward your path to success in the e-commerce business.
Many different types of niche markets are well-suited for dropshipping businesses. For example, fashion and clothing dropshippers can offer trendy styles for men and women without buying bulk clothing items upfront.
Automotive parts can be purchased from manufacturers or wholesalers and shipped directly to customers as needed, making it an easy option for owners of classic cars who need specialized parts they can't find locally.
Artwork and home décor dropshippers can provide unique pieces that may not be available at local stores, allowing customers to shop around without visiting multiple retailers.
Pet supplies like pet food, treats, toys, collars, leashes, and bedding are great for a pet-focused business that doesn't require buying bulky or perishable items upfront.
Finally, fitness enthusiasts may appreciate the convenience of purchasing health supplements like vitamins and protein powders directly from a dropshipper rather than having them shipped from retail stores.
With so many types of niche markets available for dropshipping businesses, there is sure to be something out there that appeals to any entrepreneur looking for an easy way to start an online store without investing in inventory upfront.
Components of a Good Niche Market?
Further Explanation and simplification will enable you to learn how to recognize a good niche market, choose a profitable niche for your store, and the types of niches you can invest in; you will find some fantastic niches out here.
Are you passionate about your online business or Money? Most Shopify store owners mostly ask this question; these questions are often asked for a good reason.
You need to know if you are following your dreams when starting an online business or doing it to chase money; in this module, a panel of online marketing experts is questioned for their opinions.
Sometimes, what brings a downturn to most Dropshipping business owners is that they think they need to be an expert before engaging in anything; this is a huge dilemma for most Shopify store owners, newbies especially.
I was neither an expert initially, but I got it right through various research and learning processes.
The good news is that I will explain to you in detail from experience and give you a better way of maneuvering your ways to find any niche of your choice and create an evergreen online store… You can read it here. For more information
How to Find A Profitable Niche
Most e-commerce store owners often find it difficult to find a befitting niche for their Shopify stores because of their inability to find genuine information.
Dropshippingit.com provides e-commerce store owners access to all the information and resources they need to find a profitable niche for their stores. With our easy-to-use tools, you can easily search through our vast database of products and categories to discover which niche might be best suited for your store. Plus, we provide detailed guidance on how to get started with dropshipping and the basics of setting up a store so you can start selling quickly.
To top it off, our customer service team is always available to answer any questions about your store or the dropshipping process. With Dropshippingit.com, you'll be able to make money in no time!
In this era of Internet marketing, a lot of information is at your fingertips; you can find information everywhere and anywhere, although you might need deep research to avoid getting outdated information.
Therefore, outdated information about a niche, finding a profitable niche market, finding niche ideas, and getting genuine online business suggestions are a few of the problems usually faced by online store owners; different ways of finding genuine niche markets will be provided.
If you're thinking about starting a dropshipping business, then you must have wondered how to choose a niche that will be profitable.
To find a profitable dropshipping niche for your Shopify store, you can:
You conduct market research to identify current trends and what consumers in your niche are spending money on. You can utilize research tools like Google Trends.
You must consider your interests and hobbies; you can combine the two to help with your niche research.
Take time, do thorough product research for your interests, and find a loophole in the dropshipping market.
Use audience insights and keyword research to understand better what you might want to sell.
Check Facebook for competitors. If you find Facebook Ads running right now with good engagement and clicks, you know these niches are working.
Test your niche before you commit.
When narrowing down your options to find a niche that will work for you, there are a few checkpoints to consider. First, this blog post will guide you to find a profitable dropshipping niche.
Consider Your Interests and Passions
The best way to choose a Dropshipping niche is to consider your interests and passions.
What are you interested in?
What do you love talking about?
What do you know a lot about?
Consider turning your interests and passions into a business. Not only will you enjoy working on your business, but you'll also have the edge over the competition because of your unique perspective.
So, for example, if you're passionate about fashion, you might consider starting a fashion-related Dropshipping business.
You can research the trends, source products from suppliers, create an online store and start selling! The process is relatively simple, and you don't need to spend much money to start.
Dropshipping allows you to easily test different product ideas without making a large initial investment. With drop shipping, you can offer a wide variety of items for sale, allowing customers.
Research the Competition
Before choosing a Dropshipping niche, it's essential to research the competition. Use Google and social media to see what other businesses are doing in your chosen niche.
Look at their websites and social media accounts to understand their branding and marketing strategies.
Once you've researched, you should understand what's already out there and how to make your dropshipping business stand out.
Think About What You Can Offer That's Unique
When considering starting a Dropshipping business, you must consider what you can offer that's unique. For example, what can you do differently than the competition?
Are there any gaps in the dropshipping market that you can fill? It's essential to offer something unique so that customers will have a reason to buy from your business over the competition.
For example, consider focusing on sustainable or ethically sourced clothing if several fashion retailers are already in your chosen niche.
How to evaluate your niche to know if it is profitable or not
In this module, you will learn how to estimate how profitable your chosen Niche or market niche is… You should also know that not every online business or niche product you develop is worthy of pursuit; some might not be profitable. Therefore, it's important to assess the market size before you invest in product development and promotion.

How to test your Dropshipping niche
Evaluation of your niche is necessary after settling down for a nice niche or business plan; in this module, you can apply the steps to test your chosen niche.
I will discuss some simple steps you can do to avoid wasting your energy and money in settling down for a non-profitable niche.
In this module, you will be taught how to face your niche while still having a standout from other blogs and websites.
How to turn your ideas into a business
By now, you will need to turn your niche ideas into your plans; this area is the most important way of making more money.
You will learn all the above while looking for a Profitable Dropshipping Niche and how to start and run a successful business Using AliExpress to Shopify dropshipping business model.
Read Also:
How to find a profitable Dropshipping Niche for your Shopify store
There are many key things to consider when choosing a Dropshipping niche, but these are some of the most crucial ones.
Keep your interests and passions in mind, research the competition, and think about what you can offer that's unique.
With these tips in mind, you'll be equipped to find a Dropshipping niche that's profitable and enjoyable to work in.
Searching for a profitable and viable Dropshipping niche market for your Shopify store or the e-commerce business that keeps you on top of the game is an important part of your online product marketing.
You need to get it right, and if you fail to get it spot on, your online business might not be as successful as it should be, as your success in the e-commerce market solely depends on this.
If you follow the guidelines, you will surely find a profitable Niche. You can start building your Shopify store and your online Dropshipping business.
I hope this guide becomes helpful and improves your online store immensely; all the best in your e-commerce business.
Do you have any questions as per Profitable Dropshipping Niche is a concern? Let me know in the comment section below.
Small Request
Kindly share it with your friends. Especially the ones you believe need this information. Sign Up Now and Get your first 3 months for only $1 monthly.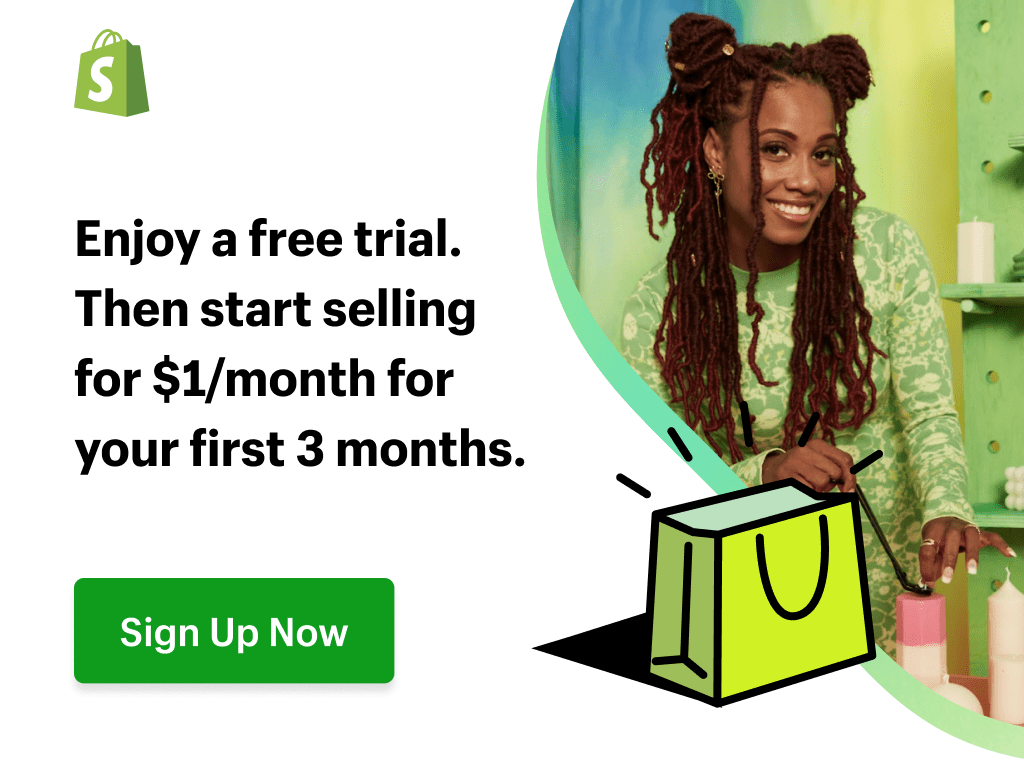 Sharing this information with others can make a huge difference. You may ask why.
Well, the truth is, my main aim is to provide the best information about drop shipping for both beginners and experienced dropshippers.
And I plan to continue doing so for as long as I can.
I would also like to thank those who support my work by reading and sharing my content.
Trust me, when you take your time and share, it will greatly help me and others needing this information.
Here are some great suggestions:
Pin it
Share it on another blog.
Share on Facebook (Share it with friends and even on Facebook groups)
Tweet it
Stumble it
This will only take a few seconds of your time, and I would appreciate it.
I appreciate you a lot. Thank you!
Join my Shopify dropshipping group mastermind and follow my blog to learn more about Shopify tips, dropshipping guides, tricks and checklists, and e-commerce in general.
If you enjoyed and learned something from this post, you can get me updates for free!
I send out email newsletters about new posts published on the blog, tips and tricks to help you grow your dropshipping business, new YouTube videos to give you more insights about the e-commerce market, and much more.
If you enjoyed reading this, you could as well join my Facebook group. Thank you for reading how to make money dropshipping online from the comfort of your home.
Click here to Join My Facebook Mastermind Group