How To Use Google For Business For Ecommerce Store
Want to learn how to use Google for business effectively; looking for ways to improve your online visibility and attract more customers? 
With over 5.6 billion daily searches, Google is the world's most popular search engine, making it an essential tool for any ecommerce business looking to succeed online.
Whether you're a seasoned brick-and-mortar store transitioning to online sales or a thriving eCommerce business, staying ahead in the digital realm is crucial to your success.
In today's retail landscape, it's not enough for customers to find your business online. 
They need to be able to interact with your brand, access your information easily, and make purchases seamlessly. And who better to turn to for brand visibility than Google?
In this article, we'll dive deep into the world of Google for business in eCommerce. We'll guide you through every step, from setting up your Google My Business profile to optimizing your website for SEO.
And if you have any doubts, we'll address some of the most frequently asked questions about using Google for eCommerce. So get ready to take your business to the next level with Google!
Table of Contents
Why Does Google Matter to Your Online Business?
Why Google is Crucial for Your Online Business? Google is more than just a search engine – it's a virtual lifeline that can make or break your business.
With a whopping 90% of the global search engine market, Google is the go-to platform for millions of people worldwide. As an online business, your ability to be found on Google can make all the difference in your success.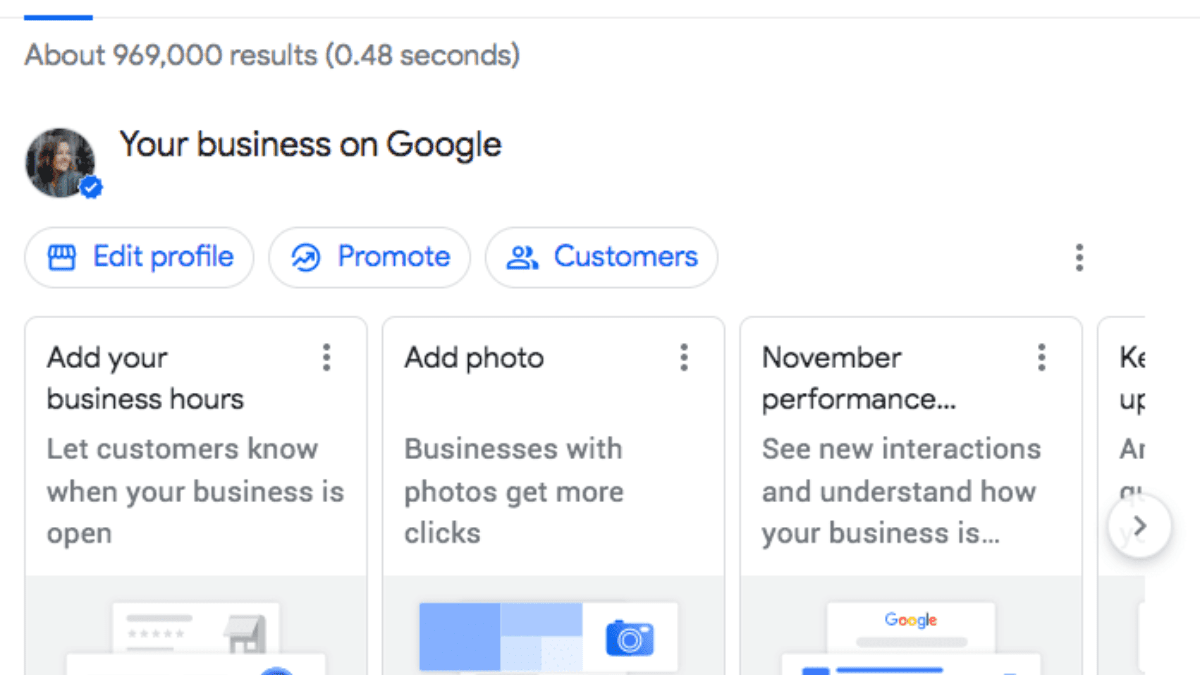 Visibility on Google helps your business gain credibility and improves its validity. A top Google search result is seen as a trustworthy and reliable source for most people. If your business isn't visible on Google, potential customers may perceive it as less legitimate and reputable.
However, achieving visibility on Google isn't always easy. Failing to keep your content quality and SEO practices up-to-date could hinder your site's ability to reach the top of search results.
But being acknowledged and ranked by Google is just the first step. Your business must ensure customers can easily leave visible reviews on Google and purchase using Google Pay and Google Shopping.
With these tools, you can help customers find your business, get all the information they need to interact with your brand, and ultimately purchase. This is crucial for your business to stay competitive and agile in the digital landscape.
Using Google's assets may seem overwhelming, but they can become valuable to your business strategy.
By taking the first step, you will soon understand how to use these tools more effectively and efficiently. Nailing down how to use Google for business for ecommerce is a crucial skill that every online business owner must master to thrive in the highly competitive digital world.
How To Use Google for Business For Ecommerce Store In 5 Steps
Your online store's success relies heavily on its visibility and credibility on Google. If potential customers can't find your business through the search results page, they may quickly lose interest and take it elsewhere. That's why it's essential to make sure Google backs your business.
Fortunately, with just five easy steps, you can optimize your online store and get it to show up at the top of Google's search results. Following these steps will give your business the visibility and trustworthiness it needs to attract and retain loyal customers.
So, if you want your business to thrive in the digital world, it's time to take advantage of Google for business for e-commerce.
With these simple yet effective steps, you can ensure your online store is the first thing potential customers see when they search for your products or services. Don't wait any longer to optimize your online presence and reach your full potential. Start using Google for business for ecommerce today by:
1. Claim Google My Business page.
You are tired of being invisible online, and you want to bring your business to the forefront of your customers' minds! Then it's time to claim your Google My Business page! With this powerful tool, you can increase your visibility on Google Maps and provide your customers with all the information they need to find and connect with your business.
But that's not all. Google My Business also offers powerful SEO tools, including keyword research and local SEO, to help you optimize your online presence and engage with your customers quickly. Plus, setting up alerts relevant to your business ensures you never miss a chance to connect with potential customers.
Don't let your business get lost in the vast sea of online content. Take advantage of Google My Business today and experience a new level of visibility and support for your business. Start optimizing your presence with Google for business for ecommerce right away!
2. Sign up for Google Customer Reviews
Imagine a world where your customers can easily access genuine reviews of your eCommerce website before even making a purchase.
Thanks to Google Customer Reviews, this world is now a reality. With over 60% of consumers relying on Google reviews to decide whether to visit a business, it's essential to ensure that your online store has a reliable feedback system.
Google Customer Reviews is the answer to this need. This free service collects authentic feedback from customers who have already purchased from your store, giving potential buyers the confidence they need to patronize your business.
Once integrated, your store will receive a badge stating your affiliation with the program, providing a valuable shorthand for your brand identity.
Moreover, your product and seller ratings may be displayed alongside this badge, creating a compelling value proposition for your eCommerce store.
Don't miss out on this opportunity to showcase your business's trustworthiness and reliability. Sign up with Google Customer Reviews today and take your eCommerce store to new heights of success.
3. Incorporate Google Pay for purchases.
You are tired of losing customers because they don't want to input their credit card information, and you want a secure and user-friendly payment option that can help you avert cart abandonment? Then look no further than Google Pay!
This powerful digital wallet is the perfect solution for businesses to streamline their payment process and provide customers with a more convenient and secure payment option.
With Google Pay, your customers can save their payment information and pay with a single tap, eliminating the need to spend minutes entering their payment details for every transaction.
Not only is Google Pay easy to use, but it also comes with many other benefits, including detailed transaction information, business-only rewards, and no fees for money sent to your account.
And with its clean, user-friendly design and trusted, high-level security, you can rest assured that your customer's payment information is always safe and secure.
So don't wait any longer to implement Google Pay for your business. By diversifying your payment options and providing your customers with a secure and user-friendly payment option, you can take your ecommerce business to the next level and attract even more customers. Start using Google Pay today and experience the convenience and security your customers deserve!
4. List on Google Shopping.
If you are struggling to increase your online presence and attract new customers to your ecommerce store, Google Shopping lines up quite well. With its powerful product discovery capabilities, Google Shopping can help you reach a broader audience and drive sales you may not have seen otherwise.
Add your products through your Merchant Center account to get started with Google Shopping. This central hub will allow you to manage all your product information and streamline the process of getting listed in Google Shopping. Plus, with ecommerce platforms like Shift4Shop, you can export your products directly to your feed, saving you time and effort.
Once your feed is running, Google Shopping will take care of the rest. By generating relevant keywords and search terms for your ads, Google Shopping ensures that your products are seen by the right people at the right time.
And with the ability to implement negative keywords, you can avoid appearing in search results that aren't relevant to your business.
In short, Google Shopping is a game-changer for ecommerce businesses looking to increase their visibility and drive new sales. So get listed in Google Shopping and watch your business grow.
5. Use Google Analytics.
If you want to gain insights into your online store's performance, Google Analytics is a must-have tool. It provides real-time information on your website and visitors, helping you understand their preferences and choices.
Unlike other Google services, Google Analytics is not customer-facing, but it can be integrated with your Google My Business software to create profiles for your customers.
With Google Analytics, you can see where your visitors are coming from, which ads and links led them to your site, and much more.
This tool also provides visualizations that enable you to understand the direction your efforts are heading in easily. By analyzing trends, tracking customer journey points, and measuring product/page traction, you can create actionable strategies that meet your shoppers where they are.
To further track shopper activity, you may want to consider setting up Google Analytics Enhanced eCommerce.
Google Analytics is a powerful tool for any business owner who wants to stay ahead of changing consumer behavior and make informed decisions. Integrating it into your Google for Business ecommerce strategy lets you gain valuable insights into your customers' behavior and optimize your online store's performance.
Read Also:
What is Google My Business?
Google My Business is a free tool provided by Google that allows businesses to manage their online presence across Google, including in search results and on Google Maps.
It is a powerful tool for ecommerce businesses. It allows you to display important information about your business, such as your hours, address, phone number, and website, to potential customers searching for businesses like yours.
Setting up Google My Business for Your Ecommerce Business
To get started with Google My Business, you'll first need to create a Google account if you don't already have one. Once you have a Google account, you can then create a Google My Business profile for your ecommerce business by following these steps:
Go to Google My Business and click "Start now"
Enter your business name and address
Select your business category
Add your business phone number and website
Choose a verification option (usually via postcard)
Confirm your business information
Once your business is verified, you can access your Google My Business dashboard to manage your profile and make updates as needed.
Optimizing Your Google My Business Profile
Now that you have your Google My Business profile set up, it's time to optimize it for maximum visibility and impact. Here are some tips to help you get started:
Add high-quality photos of your business, products, and services
Include a detailed description of your business, including your unique selling proposition (USP)
Keep your hours and contact information up-to-date
Encourage customers to leave reviews on your Google My Business profile
Respond promptly to customer reviews and questions
Optimizing your Google My Business profile will increase your chances of appearing in Google's local pack, which is the group of businesses that appear at the top of Google search results when someone searches for a local business.
Using Google Ads for Ecommerce
In addition to Google My Business, Google Ads (formerly known as Google AdWords) is another powerful tool for ecommerce businesses looking to attract more customers. Google Ads allows you to create targeted ads at the top of Google search results, putting your business front and center for potential customers.
To get started with Google Ads, you'll need to create a Google Ads account and set up your first campaign. Here are some tips to help you create effective Google Ads campaigns:
Use highly targeted keywords that are relevant to your business and products
Create compelling ad copy that highlights your USP and encourages users to click through to your website
Use eye-catching images and graphics in your ads
Set a budget and bid amount for your ads to ensure you stay within your advertising budget
Monitor your ad performance regularly and make adjustments as needed to improve your ROI
Using Google Ads, you can reach potential customers actively searching for products or services like yours, making it a highly effective marketing tool for ecommerce businesses.
Setting up Google Analytics for Your Ecommerce Website
Google Analytics is a free tool provided by Google that allows you to track and analyze website traffic and user behavior. By setting up Google Analytics for your ecommerce website, you can gain valuable insights into how customers interact with your website, which can help you make informed decisions about improving your website and increasing conversions.
To get started with Google Analytics, you'll first need to create a Google Analytics account and add the tracking code to your website. Once you've set up Google Analytics, you can start tracking metrics like:
Website Traffic
User behavior (e.g., pages visited, time spent on site)
Conversion rates
Bounce rates
Ecommerce sales and revenue
By monitoring these metrics, you can identify areas of your website that may need improvement, such as pages with high bounce rates or low conversion rates, and make changes to optimize your website for better performance.
How to optimize your Google Business Profile
Fill out business information
To attract more customers to your business, optimizing your Google Business Profile is important. Google has found that customers are more likely to visit and consider purchasing from businesses with a complete Business Profile.
Your profile should provide as much information as possible about your business, including services offered, a personal description, opening date, business hours, and attributes that describe your business.
Your Business Profile is like your own property on Google, and an incomplete profile can make it difficult for people to find and engage with your business.
By including important details like services offered, you can increase foot traffic and convert more shoppers into sales. Additionally, a personal description can make your business relatable and encourage engagement.
It's also important to keep your profile up to date by adding an opening date and setting your business hours. You can even adjust your hours for holidays or events.
Finally, choosing attributes that describe your business can help your business get found when people search for specific types of businesses, such as women-owned businesses, those with Wi-Fi, or those that offer outdoor seating.
Add products
Make your Google Business Profile more valuable by showcasing your inventory. By adding products, customers can easily see what you have to offer and make informed decisions before visiting your store or contacting you.
Google's Product Editor makes it simple to manage your inventory and make updates. Plus, by adding products, you can increase your visibility across all Google products, including Search, Images, Shopping, Maps, and lenses. Customers can click on your product to learn more and even message your business directly.
Start a free trial today and enjoy 3 months of Shopify for $1/month Instead of $39/month on selected plans. Sign up now
Boost your product visibility even further by using Shopify. With Shopify, you can sync your products with Google and create free listings, helping you get found by more local shoppers.
Plus, you can manage online and in-store pickup orders all in one place. Don't miss out on potential sales by neglecting to showcase your inventory on your Google Business Profile.
Ride the local SEO strategies. 
To increase online visibility and attract local customers, it's crucial to have a strong local SEO strategy. This means optimizing your Business Profile to appear in search results for your specific location. You can start by including relevant keywords in your business description and selecting primary and secondary categories that accurately represent your business.
Regularly posting photos and images and adding your products and services can improve your profile's visibility. Don't forget to actively receive and respond to reviews and maintain your profile to ensure accuracy and relevancy. By implementing these local SEO strategies, you can drive more in-store visits and boost revenue.
Add video and images as often as possible. 
Enhance your Google Business Profile by adding videos and images regularly. Your Business Profile needs to be visually appealing to attract potential customers.
If someone searches for your business and finds no photos, they may assume your business doesn't exist. To keep your profile updated, follow the lead of popular social media channels like Instagram and frequently upload new photos and videos.
The "By owner" tab in the photos section of your Business Profile shows all the media you've uploaded over time, and searchers can easily see when you're adding new photos. Regularly updating your profile with fresh and relevant visuals can give customers a better understanding of what your business offers and increase engagement.
Make sure to include high-quality photos that showcase your products, services, and location. You can even add images of your staff and team to give your business a personal touch. Following these steps can enhance your Google Business Profile and attract more customers.
Don't forget that Google for Business is essential for Ecommerce businesses, and adding images and videos can significantly impact your online sales. So, keep your profile current to make the most of this powerful tool.
Special features and attributes
Google allows businesses to showcase their unique features and qualities through special attributes. These attributes can include accessibility options, acceptable payment types, or even LGBTQ+ friendliness.
It's important to add all the relevant attributes to your profile to maximize your visibility on Google. Additionally, Google has introduced unique attributes such as "women-owned" and "Black-owned," which can impact how your business shows up on searches for these types of businesses.
Customer reviews
Encouraging customer reviews on Google is crucial for business success. Studies show that 84% of shoppers trust online reviews as much as personal recommendations. Responding to reviews is equally important, with 50% of users expecting a response from the business owner. By responding to reviews, businesses can show that they prioritize customer service and retain more customers. Google provides an easy platform for businesses to respond to reviews through their Business Profile Manager.
Regular Update
Regularly updating your Google Business Profile is crucial to keep customers informed and attract more foot traffic. Utilizing Google posts is an excellent way to showcase your business's unique selling points and specials. Even though Google posts do not impact your ranking, they offer businesses a golden opportunity to stand out from the competition.
Checking your profile regularly for edits and updates, especially those initiated by Google, is smart. New products, services, or changes to your operating hours may require your attention. It is essential to ensure that your profile displays accurate information to build trust with potential customers and increase their chances of visiting your store.
Use Google Ads
To increase visits and sales for your small business, utilizing Google Ads can be a cost-effective solution. According to data, Google Ads provides an 8:1 return on investment or $8 for every $1 spent on ads. Google Ads are also scalable and measurable and come in various campaign types, such as text ads that appear in Google Search results, local search ads displayed on Google Maps, and shopping ads in the form of product listings on Google.
Key Takeaways
In conclusion, optimizing your Google Business Profile is an essential step for any small business looking to improve its online presence and attract new customers. Regularly updating your information and taking advantage of Google's unique features can increase your visibility and credibility in local searches. Additionally, utilizing Google Ads can be a cost-effective way to boost traffic and sales. Remember, accuracy and consistency are key to building trust with potential customers.
Optimizing Your Website for SEO
Search engine optimization (SEO) is optimizing your website to rank higher in search engine results pages (SERPs) for relevant keywords and phrases. Optimizing your website for SEO can attract more organic traffic to your website and increase your visibility on Google.
Here are some tips to help you optimize your website for SEO:
Conduct keyword research to identify the most relevant and high-traffic keywords for your business
Optimize your website's on-page elements with your target keywords, title tags, meta descriptions, and header tags.
Create high-quality, informative content that targets your keywords and provides value to your customers.
Build high-quality backlinks to your website from authoritative sources in your industry.
Ensure your website is mobile-friendly and has a fast page load speed
Optimizing your website for SEO can improve your online visibility and attract more traffic to your ecommerce business.
Now that you have the tools to enhance your online presence, take action and implement these strategies today. With Google for Business for ecommerce, you can drive more traffic to your website and increase sales for your business. Don't let your competition get ahead – start optimizing your Google Business Profile now and watch your business grow.
FAQs
As an ecommerce business, you may have some questions about using Google for your business. Let's answer some common FAQs about Google for business for ecommerce:
Can you use Google my business with an online store?
Yes, you can use Google My Business to promote your online store. You can create a Google Business Profile for your online business and add information about your products, services, and other details that customers might be interested in.
How do I create an ecommerce website with Google?
Google offers several tools to create an ecommerce website, including Google Domains, Google Sites, and Google Analytics. You can use these tools to register your domain name, design your website, and track your website traffic and sales.
How do I create a Google business for my online business?
To create a Google Business Profile for your online business, go to Google My Business and sign up for an account. You'll need to verify your business information and then add details about your products, services, and other relevant information.
Should an ecommerce business have a Google Business Profile?
Yes, having a Google Business Profile can be a valuable asset for your ecommerce business. It can help you get more visibility and reach more potential customers. Plus, it's free to create and maintain, so there's no reason not to use this powerful marketing tool.
Small Request
Kindly share it with your friends. Especially the ones you believe need this information. Sign Up Now and Get your first 3 months for only $1 monthly.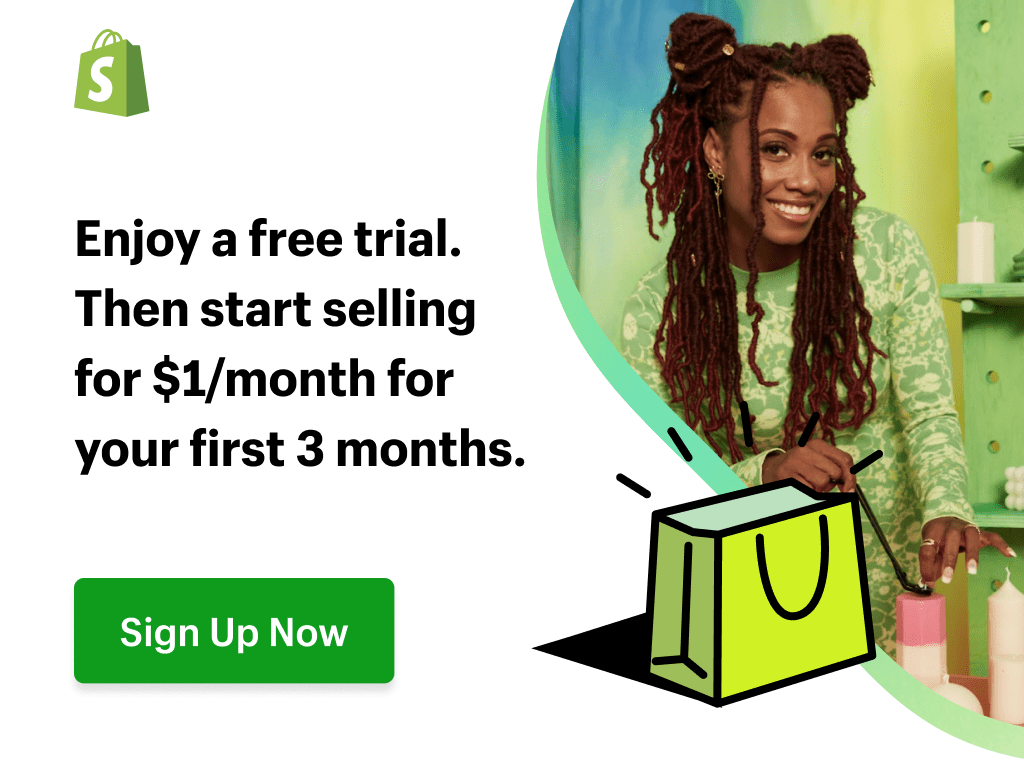 Sharing this information with others can make a huge difference. You may ask why.
Well, the truth is, my main aim is to provide the best information about drop shipping for both beginners and experienced dropshippers.
And I plan to continue doing so for as long as I can.
I would also like to thank those who support my work by reading and sharing my content.
Trust me, when you take your time to share, it will greatly help me and others who need this information.
Here are some great suggestions:
Pin it
Share it on another blog.
Share on Facebook (Share it with friends and even on Facebook groups)
Tweet it
Stumble it
This will only take a few seconds of your time, and I would appreciate it.
I appreciate you a lot. Thank you!
Join my Shopify dropshipping group mastermind and follow my blog to learn more about Shopify tips, dropshipping guides, tricks and checklists, and e-commerce in general.
If you enjoyed and learned something from this post, you can get me updates for free!
I send out email newsletters about new blog posts, tips, and tricks to help you grow your dropshipping business, new YouTube videos to give you more insights into the e-commerce market, and much more.
If you enjoyed reading this, you could also join my Facebook group. Thank you for reading how to make money dropshipping online from the comfort of your home.
Click here to Join My Facebook Mastermind Group