How Do I Start A Dropshipping Business On AliExpress?
So you want to start a dropshipping but don't know where to begin? Look no further! In this incisive write-up, we will provide the savvy or newbie with everything you need to know to decode "How do I start a dropshipping business on AliExpress?" to start a successful online business.
Learn how to start a dropshipping business on AliExpress with this comprehensive guide. From finding the right product to shipping, we cover all the steps you need to take to succeed.
It's an open secret that finding reliable suppliers can be overwhelming, but platforms like AliExpress and tools like Dsers dropshipping app can make the process much simpler.
Wait a sec! Don't be like a fish out of water, gasping for context. Take a moment to read our previous article here and get fully immersed in the topic. It's like adding bubbles to your bath – pure bliss! THANK YOU.
By the end of this post, you'll have all the knowledge you need to start your dropshipping adventure. So, let's dive in and explore how to start a dropshipping business with AliExpress!
Introduction
Dropshipping has become increasingly popular, allowing entrepreneurs to start online businesses with little upfront investment. One of the best platforms for dropshipping is AliExpress, which offers a wide range of products at affordable prices.
Before we dive into how to start a dropshipping business on AliExpress, it's consequential to understand Dropshipping is a business model where the retailer does not keep inventory in stock but relies on a third-party supplier to fulfill orders.
Instead, the retailer acts as a middleman between the customer and the supplier, profiting from the difference between the suppliers and retail prices.
How to Start Dropshipping With AliExpress
Are you ready to start your own dropshipping business with AliExpress? Great! After learning about the benefits of dropshipping with Dsers and AliExpress, it's time to take action. The best part is that you can get started for free today and add your products with just a few clicks using DSers.
It's pretty simple. In a nutshell, it would take these steps:
Create an account on AliExpress and choose the products you want to sell.
Set up an account on Dsers and connect it to your AliExpress account.
Import the products you want to sell into your Dsers account.
Add your imported products to your ecommerce platform, like Shopify.
Start selling your products and fulfill orders through AliExpress.
That's it! With these steps, you can easily start your own dropshipping business and sell products online today. But wait, the following sections simplify the detailed step-process in a more digestible fashion. Trust me; you want to learn how to start your entrepreneurial journey.
Finding the right product
The first step to starting a successful dropshipping business on AliExpress is finding the right product to sell. Here are some tips to help you find the right product:
Conduct market research to identify popular products in your niche
Use AliExpress to search for products that meet your criteria
Look for products with high ratings and positive customer reviews
Consider the profit margins and shipping times for each product
Once you have identified a product that meets these criteria, you can move on to the next step.
Setting up your store
Once you have found the right product, setting up your online store is the next step. Here are the steps you need to take:
Choose a platform: Many platforms are available to set up your online store, including Shopify, WooCommerce, and BigCommerce. Choose the one that best fits your needs and budget.
Design your store: Choose a theme that fits your brand and customize it to your liking. Ensure your store is easy to navigate and has a professional look and feel.
Add your products: Use product descriptions and images from AliExpress to add your products to your store, or you can also write descriptions using AI like Copygenius or Jasper.
Set up payment and shipping options: Choose the payment and shipping options that best fit your needs and budget; Aliexpress uses E-packet delivery.
Launch your store: Launch it and promote your products once set up.
Marketing your products
Now that your store is set up, promoting your products is time. Here are some tips to help you market your products:
Use social media to promote your products.
Offer discounts and promotions to attract customers.
Use influencer marketing to reach a wider audience.
Use paid advertising to drive traffic to your store.
Fulfilling orders
When an order is placed in your store, you must fulfill it through AliExpress. Here are the steps you need to take:
Place the order on AliExpress: When an order is placed in your store, place the order on AliExpress using the customer's shipping address.
Pay for the order: Pay on AliExpress using your payment method.
Enter the customer's shipping address: Enter the customer's shipping address to ensure the order is shipped to the correct address. If you using the Dsers app, this is automatic.
Wait for the order to be shipped: Once the order is placed and paid for, wait for the order to be shipped to the customer.
Why AliExpress for Dropshippers?
AliExpress, one of the largest online marketplaces, is a fantastic option for thousands of budding or dropshippers searching for reliable suppliers.
With inexpensive goods available and a willingness to work with dropshippers to meet specific product requirements and customer demands, AliExpress is the perfect platform for starting a new dropshipping brand or searching for new suppliers.
Thanks to AliExpress dropshipping via DSers, the process is straightforward and trouble-free, making it the easiest method to use when starting a dropshipping business.
In addition, AliExpress is a highly rated and credible platform for finding dropshipping suppliers, so we consider it a great alternative in the dropshipping marketplace.
Perfect for those with limited resources
Starting an ecommerce store may seem daunting, particularly if you have limited resources. However, the upfront costs, time, and inventory management can be overwhelming. Fortunately, with AliExpress dropshipping and Dsers, this cost-effective business model eliminates these barriers.
One of the advantages of dropshipping with AliExpress is that you do not need a brick-and-mortar store. There is no need to purchase bulk or invest in inventory storage. With Dsers and AliExpress, you can avoid trips to the post office as the supplier takes care of shipping.
Additionally, the risk is low as the most significant expenses are marketing and monthly ecommerce platform fees, which can be avoided with the Shopify Basic plan.
Product testing and addition are also easy with dropshipping. There is no need to worry about lost capital when replacing a product or supplier.
As you can see, dropshipping with AliExpress is an inexpensive and fun business model, making it a great alternative for those with limited resources.
AliExpress is the best option.
If you're looking for the most efficient, cost-effective, and reliable way to start a business and sell products online, AliExpress is the way to go. With thousands of products and new suppliers, finding what you need to start is easy. Remember to read supplier reviews and check their responsiveness before committing to a partnership.
The best part is that with AliExpress, you can easily test out new products without any risk. You won't have to worry about holding onto inventory or paying for anything until a customer makes a purchase. So add as many products to your store as you like until you find the ones that work best for you and your audience.
To learn more about finding the right supplier on AliExpress, check out our guide on How to Find The Right Supplier on AliExpress. With these tips and tricks, you'll be on your way to a successful dropshipping business in no time!
Read Also:
Bonus
Start Your AliExpress Dropshipping Store Today. By now, you know that setting up your dropshipping store is easier than ever with AliExpress and a platform like Shopify.
No need to worry about complicated third-party sellers or coding or even shipping your products – AliExpress has got you covered. Plus, with low prices and free shipping on most items, you can rest assured you're getting a good deal.
So why leap and start your own dropshipping business today? You don't need to worry about inventory or upfront costs, and testing out new products is a breeze. And with a free trial, there's no excuse not to try it out. So what are you waiting for? Give it a shot, and let us know how it goes in the comments below!
Final Thoughts
In conclusion, dropshipping with AliExpress is a cost-effective and efficient way to start your own business and sell products online.
If you want to start a dropshipping business on AliExpress, you can easily find reliable suppliers, access various products, and benefit from low prices and free shipping options.
Following the steps outlined in this guide and utilizing platforms like Shopify, you can set up your dropshipping store quickly and start selling products immediately.
Remember to choose your suppliers carefully, validate and test your products, and stay responsive to customer needs to ensure the success of your business.
So, what are you waiting for? Start your AliExpress dropshipping business today and take the first step towards financial independence and entrepreneurial success.
I hope through this guide, we ably answered, "How do I start a dropshipping business on AliExpress?". Happy selling!
FAQs
Here are the answers to some frequently asked questions about dropshipping on AliExpress:
Q: How do I set up dropshipping on AliExpress?
To set up dropshipping on AliExpress, you need to follow these basic steps:
Choose a niche or product category you want to sell
Find reliable suppliers on AliExpress.
Import products from AliExpress to your online store using a dropshipping app or plugin
Set your prices for the products.
Promote your store and products to potential customers.
Q: How do I find a product for dropshipping?
To find a product for dropshipping, you can start by doing market research to identify popular product niches or trends. Then, you can browse AliExpress for products related to your chosen niche, paying attention to product quality, shipping times, and supplier ratings. You can also use tools like Google Trends and Amazon Best Sellers to get ideas for products in demand.
Q: How much do dropshippers make?
Dropshippers' earnings vary widely, depending on product niche, profit margins, marketing efforts, and overall business expenses. For example, some dropshippers may earn a few hundred dollars monthly, while others can earn six-figure incomes or more. Ultimately, your earnings as a dropshipper will depend on your efforts and the success of your business.
Q: How to make money dropshipping?
To make money with dropshipping, you must find profitable products, set competitive prices, and drive traffic to your online store.
You can use various marketing strategies such as social media advertising, email marketing, content marketing, and search engine optimization (SEO) to reach potential customers and increase sales. It would be best to focus on providing excellent customer service and building a solid brand reputation to retain customers.
Q: Can I use AliExpress photos for dropshipping?
You can use AliExpress photos for dropshipping, but it's generally not recommended. AliExpress product photos may have watermarks or logos that can make your store look unprofessional. Instead, consider using your product photos or hiring a professional photographer to take high-quality photos of your products. This can help you stand out from competitors and build trust with potential customers.
Small Request
Kindly share it with your friends. Especially the ones you believe need this information. Sign Up Now and Get your first 3 months for only $1 monthly.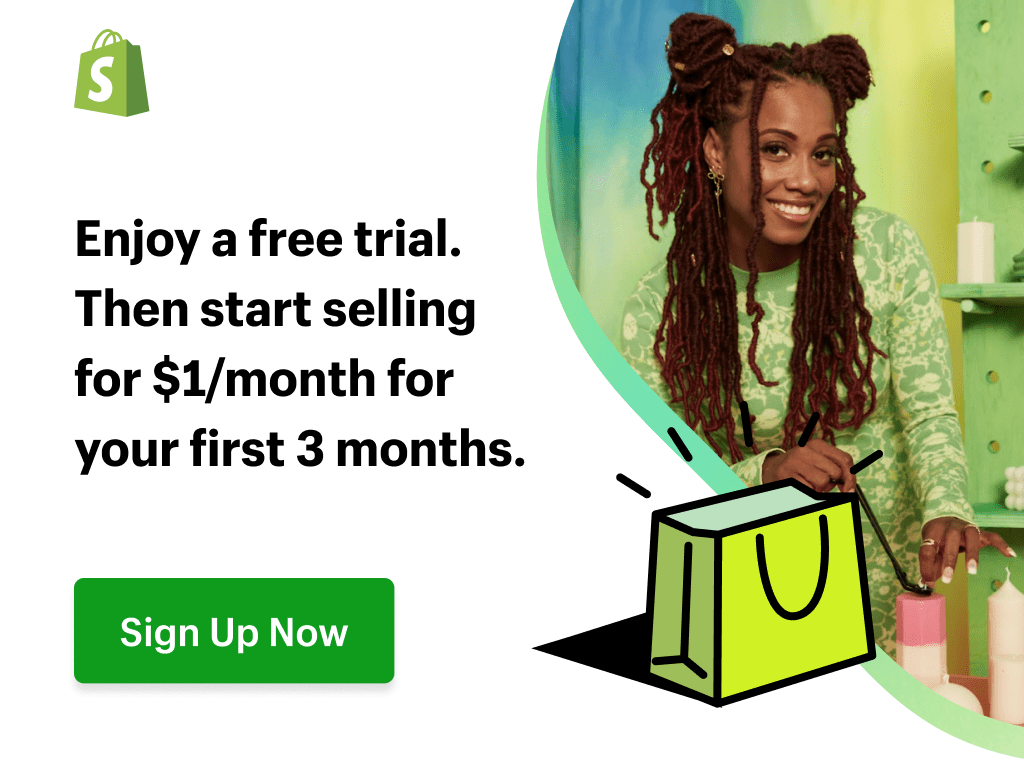 Sharing this information with others can make a huge difference. You may ask why.
Well, the truth is, my main aim is to provide the best information about drop shipping for both beginners and experienced dropshippers.
And I plan to continue doing so for as long as I can.
I would also like to thank those who support my work by reading and sharing my content.
Trust me, when you take your time to share, it will greatly help me and others who need this information.
Here are some great suggestions:
Pin it
Share it on another blog.
Share on Facebook (Share it with friends and even on Facebook groups)
Tweet it
Stumble it
This will only take a few seconds of your time, and I would appreciate it.
I appreciate you a lot. Thank you!
Join my Shopify dropshipping group mastermind and follow my blog to learn more about Shopify tips, dropshipping guides, tricks and checklists, and e-commerce in general.
If you enjoyed and learned something from this post, you can get me updates for free!
I send out email newsletters about new blog posts, tips, and tricks to help you grow your dropshipping business, new YouTube videos to give you more insights into the e-commerce market, and much more.
If you enjoyed reading this, you could also join my Facebook group. Thank you for reading how to make money dropshipping online from the comfort of your home.
Click here to Join My Facebook Mastermind Group