Top 15 Best Image Resizer Tools You Should Try
Even if you don't know much about graphic design, you don't have to worry because dozens of free image resizer tools are available online.
Photos of your business are vital if you need people to trust you and make more sales. Moreover, according to one study, 91% of consumers prefer visual material to text-based content.
That is why it is crucial to use dazzling, high-quality photos that are the proper size for your site and social networking platforms.
A tool for resizing images will enable you to create superior product photos with just your phone.
You can acquire more images and make more money if you utilize them correctly, but if you misuse them, you can hurt your sales.
We hope that the tools discussed in this post will assist you in creating the correct images for your digital properties.
We'll go over the top 15 free internet tools for resizing images. You can use these resources to photograph your products for in-store listings, blog images, social network profile images and postings, and other locations.
Remember that you can only use a single image online if you resize it. For example, Facebook, Instagram, and Twitter all have varying guidelines for image size.
However, it is easy to change the size of an image using these tools.
Why should you resize your images?
When discussing Shopify stores, resizing images is an important consideration; as a result, merchants have focused on Shopify product image resizing. It has various advantages, including:
The capacity to optimize Shopify page loading. Big image files slow down page loading since they consume resources. As a result, more people may leave your Shopify store as a result of this. According to research, 67% of visitors will leave a website if it does not load in less than 3 seconds.
Automatic resizing can discard essential sections of an image; if the image is too big or too small for the Shopify store theme being used, the app will change it on its end, which may result in important parts of the image being cut off.
It also affects SEO (Search Engine Optimization). The image files will enhance the search engine performance of your Shopify store if they are the proper size and have the correct names.
The store appears to be a more established brand; when it has the correct size image, it gives the impression that it is a well-run and professional firm.
Here are several important reasons you should resize your Shopify store images. First, suppose your store's design is still inferior to your competitors.
You can employ a Shopify development company to construct the ideal storefront for your product.
How to Resize Images Without Losing Quality Online
When you utilize free tools to resize an image, the image's quality may find. This is visible when a photo becomes fuzzy, pixelated, or warped.
However, the tool you use must maintain the image's quality. This can harm the performance of your store.
Many of the free tools available online will prioritize quality. This may be seen in some of the tools we covered, prompting you to select the final image quality on a scale ranging from "poor" to "high" or up to 100%.
For example, the free image resizer B.I.R.M.E. provides a "quality setting" option that lets you produce images with 100% quality.
We recommend utilizing this option for smaller files. On the Internet, you can also find image resizing tools.
For example, the free I Love IMG, and Simple Image Resizer tools can compress an image. Optimizilla and Compressor.io are two more excellent online image compression tools.
Compressor.io only compresses one image at a time, but Optimizilla lets you compress many images simultaneously.
Top 15 Best Image Resizer Tools
1. Shopify Image Resizer
The Shopify image resizer makes for a free tool that allows online store owners to change the size and configuration of digital images to make them suitable for several purposes.
The resizer is the ideal tool for quickly changing the size of an image, whether you want to use it on social media, in an online store, in an email newsletter, or as a product photo on your Shopify store.
Ensure your site images are the same size to help with site loading speed. Try this Free Image Resizer by Shopify. Increase your store conversion rates by making your product images perfect.

You can use the resizer to quickly and easily change the size of an image. Learn how to start a Shopify store as the number of sellers who wish to do so grows.
How does the image resizer work?
The Shopify image resizer tool allows users to give the size and form of digital images in various applications.
The image should be high quality, whether for a product photo, your social media profiles, or your own Shopify store. Here are the steps to changing the image size:
Navigate to the Shopify site.
Select "Image Resizer" under "Apps."
You can only add a maximum of six images at once.
Select a size: 4472 pixels by 4472 pixels for large, 2048 pixels by 2048 pixels for medium, and 1024 pixels by 1024 pixels for compact.
Click the "Submit" button.
Finally, save the resized images.
The images have now been resized for your convenience. You can now utilize the resized images. To ensure that your store's images can be resized when accessed from different devices, such as smartphones, it is best to employ a Shopify website design business that can use the best Shopify 2.0 themes to ensure a good conversion rate for the Shopify store.
You may also convert your Shopify store into an app, making it very convertible for smartphone consumers. How much does it cost to use the image resizer?
Shopify retailers can utilize the online image resizer for free. There is no usage fee, and you can resize as many images as you wish.
However, the Shopify photo resizer tools are not free, but they are well worth the money for merchants who find resizing images in Shopify to be a burden.
Best free Shopify image resizing apps
Photo Resize: Use our bulk image resizer to save you and your team time. There will be no more manual scanning or resizing of photographs. This software examines all the images, notifies you which ones need to be re-resampled, and deletes them completely.
Bulk Image Edit Image SEO: Improve your site's SEO and visitor load by adjusting image sizes, alt-text, and file names. Add bulk Watermark and theme images to your goods to keep competitors from stealing them.
SEO Image Optimizer & Resizer: SEO photograph streamlining agent enables you to set up an image alt-label arrangement that will apply to a few or all item pictures. Change the alt text for images on autopilot. Photographs can be resized individually or in bulk with a single click. Set the automatic pressure and optimization.
PixPix Image Editor: Crop, resize, and do more with any Product image.
Resize and Optimize Images; Smaller-sized images will improve the SEO of your webpage and increase search engine traffic. Automatically Resize Images to prevent extremely large pictures from being downloaded to mobile devices.
Photo Editor + Stock Images: The photograph editorial manager has stunning Instagram-style filters. Custom watermarks or a disabled right-click might help you protect your pictures. The picture supervisor adds custom subtitles and liveliness controls. Find free stock and Unsplash pictures for your site and effectively edit them with Photo Editor.
PlusImage: Image Alt Tags can be created using prebuilt forms, bespoke words, or a combination of both, which can improve your SEO and Search Engine Presence and restore or revert the pictures to their previous state.
2. Social Image Resizer Tool
Resize Images for Social Media
Social Image Resizer Tool is excellent for all your social media image needs. Once you've uploaded a photo, a drop-down menu allows you to select how you want to utilize it.
Options include:
YouTube channel art and unique video thumbnails
Pinterest and Instagram thumbnails and Lightbox images
Facebook Cover Photos s
Cover and profile photos for Twitter, LinkedIn, and Google
Select the desired option, and the tool will crop and resize your image to meet your desired dimensions.
It should be noted that the maximum file size is 2 MB. If your original photo is larger, you should use another resize or image compression tool to reduce it to less than 2 MB before using Social Image Resizer to make it the proper size for social media.
Continue reading to learn more about compressor tools.
Ideal for: Image resizing on social networking.
3. Simple Image Resizer
Free Image Resizer
They weren't kidding when they called it a "Simple Image Resizer." To use the tool, select an image, specify whether you want to resize it in pixels or percentages, enter the pixels or percentage value, and then click Resize.
Enter only one dimension to make a distorted or odd-looking final product. This instructs the tool to maintain consistent proportions.
A photo can only be made smaller, not larger. However, it is essential to note that increasing an image's size reduces its quality.
So it would be best if you strived to avoid it regardless.
The tool also allows you to resize images into multiple formats. For example, this tool can convert JPG images to PNG files.
You can convert images to different file formats with a simple image resizer for simple image resizing.
4. Online Image Resize
Resize Multiple Images
This simple image resizer tool is ideal if some online image resizers are complex or difficult to use. There is only one option: select one or more photos and then specify their width. The lowest and maximum pixels are 16 and 1024 pixels, respectively.
All photos will be automatically resized to the width you set when you use Online Image Resize. Then you can further modify individual files by cropping, rotating, mirroring, or resizing them. You can download them individually or as a ZIP file when you're finished. Sweet!
Best for Simple image resizing.
5. Resize for Facebook
Facebook Image Resizer
Resize for Facebook is a simple web tool for resizing, and you can share photos on Facebook. By default, the social media platform displays your image in a tiny size, occasionally resizing the photo to suit the appropriate dimensions.
However, leaving the work to Facebook frequently results in images that could be better. You may see precisely how your images will look by resizing them with this tool before uploading them.
Equally, upload the new images directly to your profile using Resize for Facebook. Choose your image, click the Resize button, retrieve the mobile uploads email address from Facebook, then write the caption for your image. Because the tool accepts images up to 6Meg, you can also upload images from a digital camera.
Best for: Resizing photos for Facebook.
6. Bulk Resize Photos
Bulk Image Resizer
Bulk resizing is simple and easy. The menu is on the left side of the screen, and depending on your selection, the screen will change. Scale by percentage, longest side, width, height, or precise size is all options.
'Longest side' indicates that you can select a certain number of pixels for each photo's longest side. Assume you select 800 pixels. Photos in a landscape/horizontal orientation will have a new width of 800 pixels. Portrait/vertical photos will have a height of 800 pixels.
This option is useful if your photos have a different layout.
7.BeFunky
Free Image Resizer
BeFunky is a fantastic free image resizing tool with a plethora of images. You can resize an image by adjusting its width, height, or percentage scale.
For example, if your photo needs to be 500 pixels wide, you can enter that number into the "Width" column. Then, it will pick the height automatically so that the image is not distorted.
To customize the width and height, uncheck the "Lock Aspect Ratio" box. Changes in the ratio can improve the photo's quality, so be cautious.
There is a free basic photo resizing and editing available. If you want additional options, you can pay to upgrade to BeFunky Premium. This will offer you access to filters and effects, touch-ups, frames, text, and more.
Ideal for: Quickly and efficiently resizing photos.
8. B.I.R.M.E
Bulk Image Resizer
"Batch Image Resizing Made Easy" is what "B.I.R.M.E." stands for. This bulk image resizer allows you to resize multiple images simultaneously rather than one at a time. You can also add each photo to a border. Please enter the number of pixels you want it to be thick.
One of the most remarkable B.I.R.M.E. features is previewing how the photos will look before you finish them. This can help to speed up and make the editing process.
Ideal for: resizing the size of many images at the same time.
9. Free Image & Photo Optimiser
Resize Image Online
You can change the size of your digital images using this image resizer tool to make them perfect. Free Image & Photo Optimizer is a Shopify tool that allows you to add your photos (up to 6); either drag photos to the tool's interface or upload them from your device.
Then you determine how big or little you want the images to be. Compact, 1024*1024, Medium 2048*2048, and Large 4472*4472 pixels are available.
The tool is simple to operate. There are no complicated settings, and you can rapidly change the image size. Simple and quick image resizing makes things simple, whether you're resizing for a social media post, a product image for an online store, or a newsletter.
Best for: rapidly resizing images to different dimensions.
10. Photo Resizer
Size Images for Social Media
Our tool is similar to the Social Image Resizer Tool (#5 on this list) in that it lets you resize images for social networking sites such as Facebook, Twitter, and Instagram. However, it has fewer options.
Photo Resizer includes tools like Microsoft Paint that aren't included in the main package. You can make or flip an image, draw freely on it, and draw circles or rectangles. These features can be useful when you want a visitor to focus on a specific photo area. You can also include text, such as a caption or a headline.
Sharpening an image in the "Tools" drop-down menu can help make a fuzzy image appear clearer, improving image quality.
Ideal for: resizing images for social media.
11. I Love IMG
Resize Multiple Images
I Love IMG is another tool that makes it simple to resize numerous images. For example, you can upload all your images at once and then pick whether to resize by pixels or percentage.
The "Do Not Enlarge If Smaller" checkbox is a valuable feature of the "By Pixels" option. Assume you want all of your photos to be 800 pixels wide. This will not make photos that are 700 pixels wide. Instead, it prevents them from becoming blurry and pixelated, offering high-quality images to utilize on your website.
Ideal for: resizing the size of many images at the same time.
12. ResizePixel
Image Resizer
This is another simple tool for resizing images. Choose the width and height in pixels, whether you need the final image compressed without sacrificing quality or if you wish to change the image size to kilobytes or megabytes. You can keep the files, change them to JPG, PNG, GIF, WEBP, TIFF, or BMP, or convert them.
Remember that the automated compression setting reduces image size without sacrificing visible quality. For example, you can reduce the image to kilobytes or megabytes if you want more control over the file size. However, it's important to note that image size is vital because large images can slow down the time it takes for your website to load, lowering conversion rates.
Best for simple image resizing.
Best for: Bulk image resizing.
13. Crello
Free Image Resizer
Crello is a force to be reckoned with regarding online photo resizing. It can be used to resize a JPEG, PNG, or JPG image. The tool lets you resize images for various blog illustrations, social media networks, advertisements, or print formats. Select one from the preset menu. You can also manually enter the size of your final image in inches, millimeters, or pixels.
The tool also makes image resizing simply. Upload an image
to Crello, place it on a blank page, then click "Resize" in the top right corner of the tool's interface. Crello is simple to use, especially for
those already familiar with the graphic design tool Canva, as it has a similar feel.
Best for resizing images for many digital channels at once.
Final Thoughts: Image Resizer Tools
Ensuring your images are the proper size and quality is vital in developing your internet presence. Good-quality photos offer a positive picture of your company. In some circumstances, photos might mean the difference between gaining a new customer and having someone immediately leave your website.
There are numerous free online image-resizing tools available. Even if you have no idea what you're doing, you can find a quick and easy image resizer that will complete the work in a few clicks. If you are more experienced, you can utilize a tool with more customization choices or learn how to change the size of an image in Photoshop.
To summarize, if you're looking for a decent image resize tool:
If you want a simple tool to resize images, you can use BeFunky, Online Image Resize, Simple Image Resizer, ResizePixel, Free Image & Photo Optimizer, or Canva.
Ensure your site images are the same size to help with site loading speed. Try this Free Image Resizer by Shopify. Increase your store conversion rates by making your product images perfect.

Image resizing software for social media. You can select from Social Image Resizer Tool, Photo Resizer, and Resize for Facebook. If you wish to resize multiple images simultaneously, you can use B.I.R.M.E; I Love IMG or Bulk Resize Photos. Begin immediately optimizing your photos and making your website visually appealing and engaging to visitors.
Read Also:
The Best Free Bill Of Lading Form Tool In 2023
Top 10 Free Return Policy Generator Tools For 2023)
How Can A Beginner Start Dropshipping From Scratch (2023)
How To Start Dropshipping From Aliexpress In 2023
How To Start a Business In Rhode Island In 2023
FAQs
What image size works best for Shopify?
At Shopify, it's essential to strike a balance between
images that are large enough to be zoomed in on and images that are the proper size so that they find only a few resources and slow down the store's loading time.
Shopify lets you upload images up to 20MB in size and 4472 x 4472 pixels in resolution. However, 2048 x 2048 pixels is the optimal size for square product photos. These are clear enough to zoom in on and still seem professional.
What Should Users Look For When Picking a Shopify Product Image Resize App?
Bulk Resizes: Product images for eCommerce firms are typically hundreds or even thousands of pixels in size; therefore, bulk uploading images to Shopify is popular. The bulk image upload and resizing tools in Shopify are vital for saving time.
Automatic Resizing: Shopify's product image dimensions find images that are typically larger and scale them automatically.
Image SEO: Making your Shopify photos larger for SEO purposes will help the products rank higher in Google Search by Images.
Why should I avoid the automated Shopify product image size?
Because mobile devices automatically resize photos, square shots with the product in the center work best. The resolution of a Shopify product photo must be at least 800 pixels by 800 pixels. However, visitors can only get closer to the photos by zooming in.
Which image-optimization tool is best for Shopify stores?
Shopify stores can employ various tools to enhance images' appearance.
• Variant Image Penguin by VIP app costs $4.99 monthly and has a 4.4 rating based on 106 reviews.
• Image Optimizer + Compression by Space Squirrel Ltd. comes free to use and has a 4.8 rating from 766 reviews. Shopify can use this tool to compress images to match their standards.
• Plugin speed optimizer has a rating of 4.1 stars based on 77 reviews; SureSwift Capital created it, costing $39 per month, making it the most expensive Shopify image optimizer plugin.
• Minifier SEO Image Optimizer by Aheadworks is a free download with a 4.5 rating out of 585 reviews.
• Image Slider + Product Carousel by POWR.io is free to use and has a 4.4 rating out of 213 reviews.
• Image Optimizer from Image Optimizer is free to use and has a 4.9 rating based on 722 reviews.
• AVADA SEO Suite by AVADA Commerce is rated 4.9 out of 5 stars based on 1120 reviews; it's free to use.
What is the maximum image size supported on Shopify?
You can upload photos up to 4472 x 4472 pixels and 20 MB in size to Shopify. You can use the Shopify image editor to ensure that all your product images are the same size. When you utilize the editor, Shopify makes all your images the same size. This increases the number of people visiting your website and boosts your Google SEO rating.
How do You resize a product image in Shopify?
The full size of an image varies when it is resized. For example, you can upload photos to Shopify that are up to 20 MB in size and 4472 x 4472 pixels. However, the optimal size for Shopify product images, commonly recommended, is square product images with a resolution of 2048 by 2048 pixels.
It may get distorted if you try to change the aspect ratio by resizing the image. Instead, you can crop the image to achieve the desired balance. You can change the size of the images by following these steps.
1. Navigate to the "Resize" button and click it.
2. Enter the image's new length here. To maintain the aspect ratio, the height is updated automatically. If you wish to resize without preserving the same aspect ratio, you should first lock the aspect ratio. The image should then be resized to prevent distortion.
3. To change the image's size, click "Apply."
4. When you're through with your changes, click "Save."
Does resizing JPEG images affect their quality?
Yes, resizing JPEG images reduces their quality. When
images are resized without resampling, the image size is modified, but the number of pixels in the image remains constant. Resizing an image without resampling will change its physical size but not its dimensions. Data is not erased or added. The size of the image varies when it is resized. As fewer pixels fit in the same space, the resolution decreases. As a result, there is a reduction in quality.
What is an image optimizer for Shopify?
A Shopify image optimizer is a service, item, or library that reduces the size of image files. An image optimizer will frequently reduce the file size of an image by compressing and reducing it, preferably without lowering the image's quality too much.
Is Shopify image resizing expensive?
There is no usage fee, and you can resize as many photos as you wish. Shopify retailers can utilize the online resize image for Shopify for free.
Small Request
Kindly share it with your friends. Especially the ones you believe need this information. Sign Up Now and Get your first 3 months for only $1 monthly.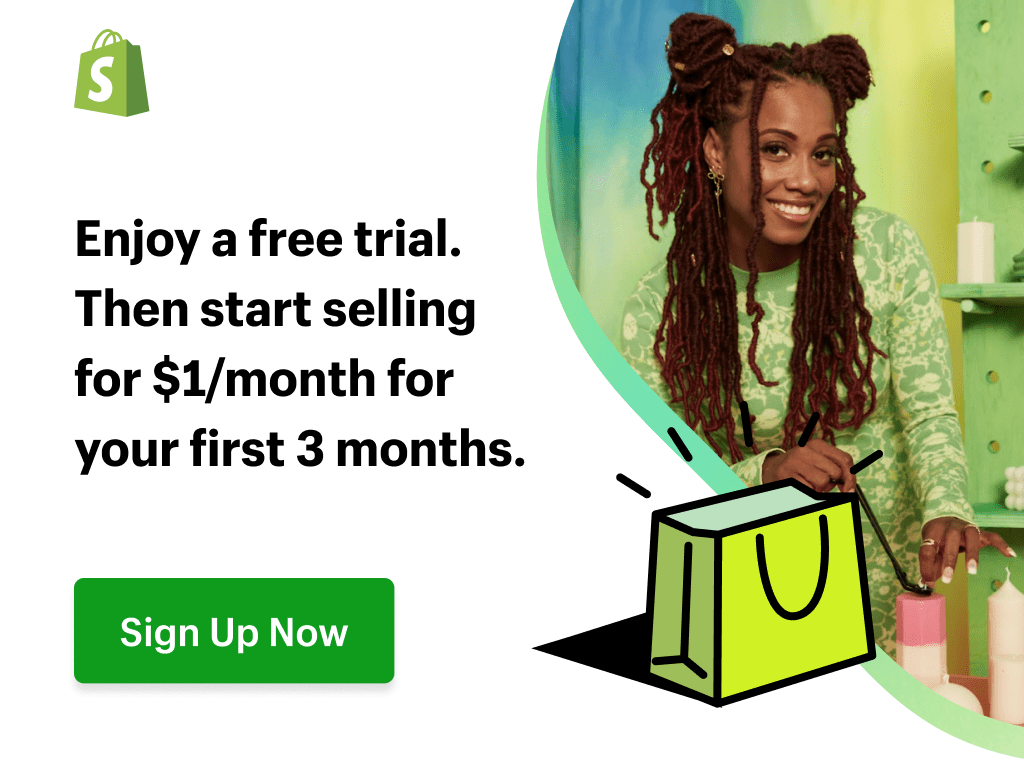 Sharing this information with others can make a huge difference. You may ask why.
Well, the truth is, my main aim is to provide the best information about drop shipping for both beginners and experienced dropshippers.
And I plan to continue doing so for as long as I can.
I would also like to thank those who support my work by reading and sharing my content.
Trust me, when you take your time and share, it will greatly help me and others needing this information.
Here are some great suggestions:
Pin it
Share it on another blog.
Share on Facebook (Share it with friends and even on Facebook groups)
Tweet it
Stumble it
This will only take a few seconds of your time, and I would appreciate it.
I appreciate you a lot. Thank you!
Join my Shopify dropshipping group mastermind and follow my blog to learn more about Shopify tips, dropshipping guides, tricks and checklists, and e-commerce in general.
If you enjoyed and learned something from this post, you can get me updates for free!
I send out email newsletters about new posts published on the blog, tips and tricks to help you grow your dropshipping business, new YouTube videos to give you more insights about the e-commerce market, and much more.
If you enjoyed reading this, you could as well join my Facebook group. Thank you for reading how to make money dropshipping online from the comfort of your home.
Click here to Join My Facebook Mastermind Group