Is It Better To Dropship Or Ship Yourself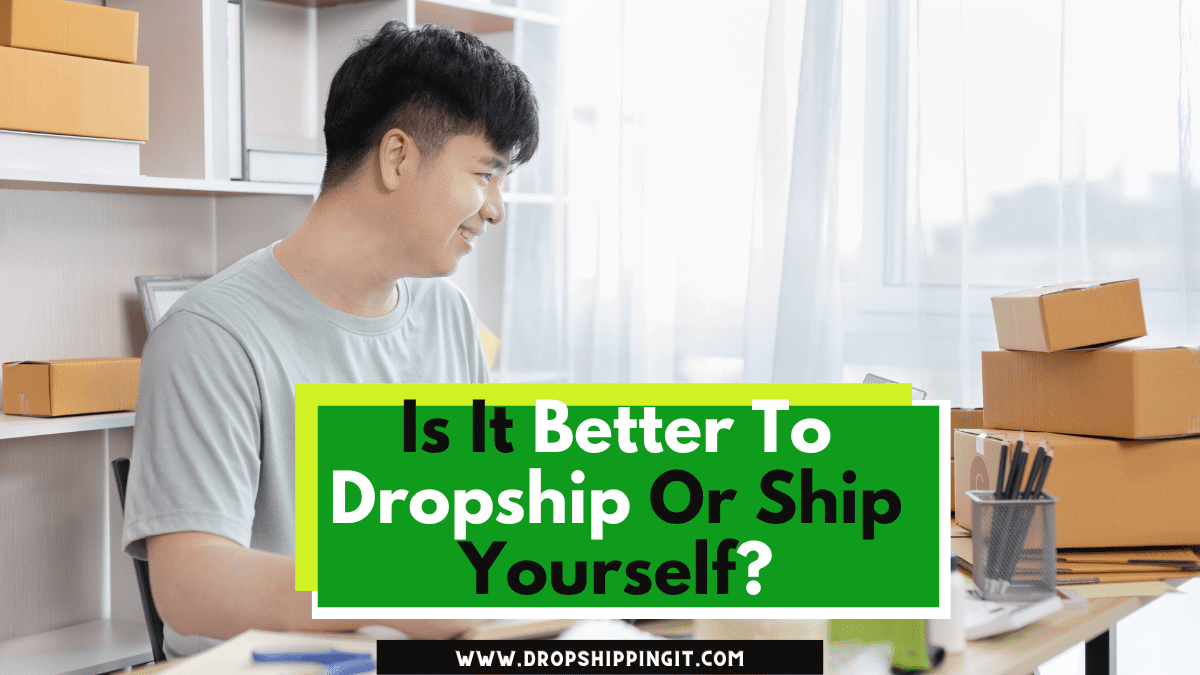 Knowing the best choice can help you as an entrepreneur decide whether to dropship or ship yourself. 
Before thinking of either dropship or shipping yourself, you need to find an excellent product to sell.
It's essential to have a niche or a product in mind to either dropship or ship yourself; each model has its methods of finding suppliers or hot-selling products.
Today, we will explore the advantages and disadvantages of both options for shipping yourself or dropshipping, which will help you make informed.
We will discuss further the cost involved, control, customer experience, and other issues to help you identify the best option for your business.
Ready?
Let's look closely at these two business models: dropshipping vs. self-shipping – and find out which suits your business model.
Table of Contents
The Basics of Drop Shipping vs. Shipping Yourself
The dropshipping business model is more of a supply chain that allows the retailer or the store owner to sell products they don't keep in stock.
Still, the supplier ships the products directly to the customers after the retailer transfers the customer's order details and shipment information to the supplier; the retailer then ships the goods directly to the customer.
Dropshipping eliminates the need to rely on third-party suppliers and makes it easier for small business owners to manage orders and keep customers updated regarding pre and post-sales, tracking, and customer satisfaction.
Pros of Shipping Yourself
There are a lot of pros to running a successful dropshipping business, but at times, a retailer can decide to do self-shipping, which means they handle shipping and product logistics.
Here are some Pros of shipping products yourself;
Retailers have control over the product they are shipping and eliminate reliance on third parties. Control over product and logistics allows more supply chain control.
Self-shipping gives a retailer power over customers, and they can answer difficult shipping questions regarding the product in transit; this helps keep a close eye on the customer and provides them with updated information to help manage orders.
A retailer whose products are self-shipped is more aware of the different shipping policies, and they can then choose the flexible shipping policies that cater to their customer's needs.
Freedom comes with being in control of your shipping; in most occasions, it increases the ability to handle bulk orders, implying an increase in conversions and sales volume.
Cons of Shipping Yourself
Small business owners doing self-shipping require more initial investment into resources, e.g., product packaging materials and storage space.
Since retailers are tasked with storage space for the shipped products, it's a consuming task for product packing, shipping orders, and manually data customer confirmation before the product ships out.
Self-shipping comes with many errors due to human error; a retailer can ship products to the wrong address or pack the wrong size or variant.
In most cases, the retailer or business owner is added customer service responsibility, which may include tracking and updating the customers and responding to customer inquiries.
Self-shipping model can be an excellent option for small businesses looking to scale their business operations and, on the other hand, have control over their supply chain network.
Self-shipping offers flexibility to create customized shipping policies and meet customer demands.
Whether self-shipping or dropship, it's vital to think carefully before deciding.
To self-ship products requires additional resources like Storage space, packaging materials, and an extra workforce. These pre-resources could lead to initial investment requirements.
Cost Comparison for Drop Shipping vs. Shipping Yourself
When choosing the option best for your retail business, you must compare the cost of the two shipping models.
Unlike self-shipping, dropshipping doesn't require an initial investment fo buy packing materials or store inventory; dropshipping has lower start-up costs than a self-shipping model.
It's essential to consider the cost of labor when choosing either option for your business.
You will be more hands-on with self-shipping; choosing a dropshipping business model eliminates your tasks.
If you choose dropshipping against self-shipping, you may need to spend more time researching suppliers and managing relationships with them.
Finally, your shipping speed and delivery preferences are essential for your business when deciding between drop shipping and a self-shipping model.
The dropshipping business model allows orders to be shipped out quickly. Still, it can also limit the ability for customers to customize their orders or provide better shipping method options. For example, like on aliexpress, there are limited shipping carriages whose rates may be costly.
When self-shipping, you can customize orders and offer faster shipping times than many drop shippers if you invest in the necessary mail carriers.
To add weight to the question, 'Is it better to drop ship or ship yourself?' It all depends on the nature of the business, the targetted demographics, and how fast you want the products shipped out.
The dropshipping business model gives you more options in shipping carriers, which are, by default, very expensive; the one that ships products easily and a bit affordable is Epacket delivery, which can take 21 -60 days.
The premium shipping methods offered on some dropshipping platforms or marketplaces are costly, even though they take less time to deliver products to their designated location.
Conclusion
If you decide to go the self-shipping route, try and streamline the ordering process, and take time to negotiate for better deals and discounts with your shipping company and your supplier.
You must invest in a storage facility and work on warehouse automation tools.
The dropshipping model can make this work out seamlessly, and it takes care of the fulfillment, product packages, and shipping logistics.
A good business strategy can reduce tour business operation costs while increasing efficiency and customer satisfaction.
Dropship products before you start to ship them yourself. When you dropship, you can test products with paid ads, find a winning product, and then ship it yourself in bulk.
Self shipping products can help when you want to do white labeling.
Starting a successful retail business is vital, hence the need fo flawless order processing and a good fulfillment center if you decide to do self-shipping instead of dropship products. 
Small Request
Kindly share it with your friends. Especially the ones you believe need this information. Sign Up Now and Get your first 3 months for only $1 monthly.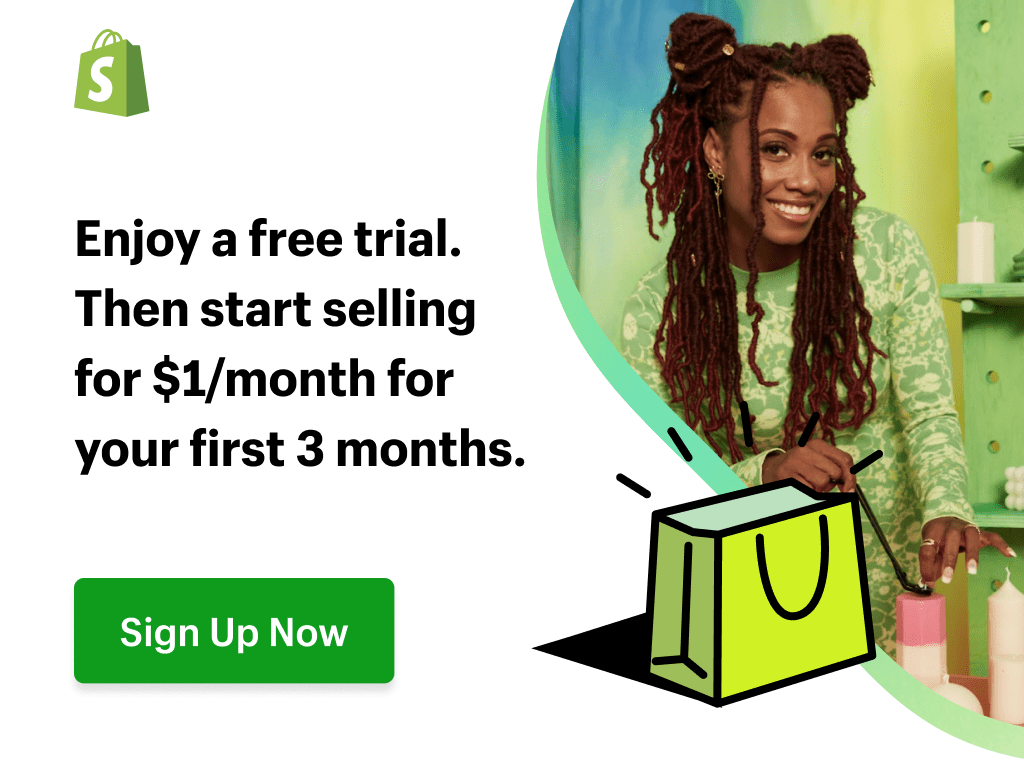 Sharing this information with others can make a huge difference. You may ask why.
Well, the truth is, my main aim is to provide the best information about drop shipping for both beginners and experienced dropshippers.
And I plan to continue doing so for as long as I can.
I would also like to thank those who support my work by reading and sharing my content.
Trust me, when you take your time and share, it will greatly help me and others needing this information.
Here are some great suggestions:
Pin it
Share it on another blog.
Share on Facebook (Share it with friends and even on Facebook groups)
Tweet it
Stumble it
This will only take a few seconds of your time, and I would appreciate it.
I appreciate you a lot. Thank you!
Join my Shopify dropshipping group mastermind and follow my blog to learn more about Shopify tips, dropshipping guides, tricks and checklists, and e-commerce in general.
If you enjoyed and learned something from this post, you can get me updates for free!
I send out email newsletters about new posts published on the blog, tips and tricks to help you grow your dropshipping business, new YouTube videos to give you more insights about the e-commerce market, and much more.
If you enjoyed reading this, you could as well join my Facebook group. Thank you for reading how to make money dropshipping online from the comfort of your home.
Click here to Join My Facebook Mastermind Group