10 Easy Steps To Launch Shopify Store Like A Pro (2021)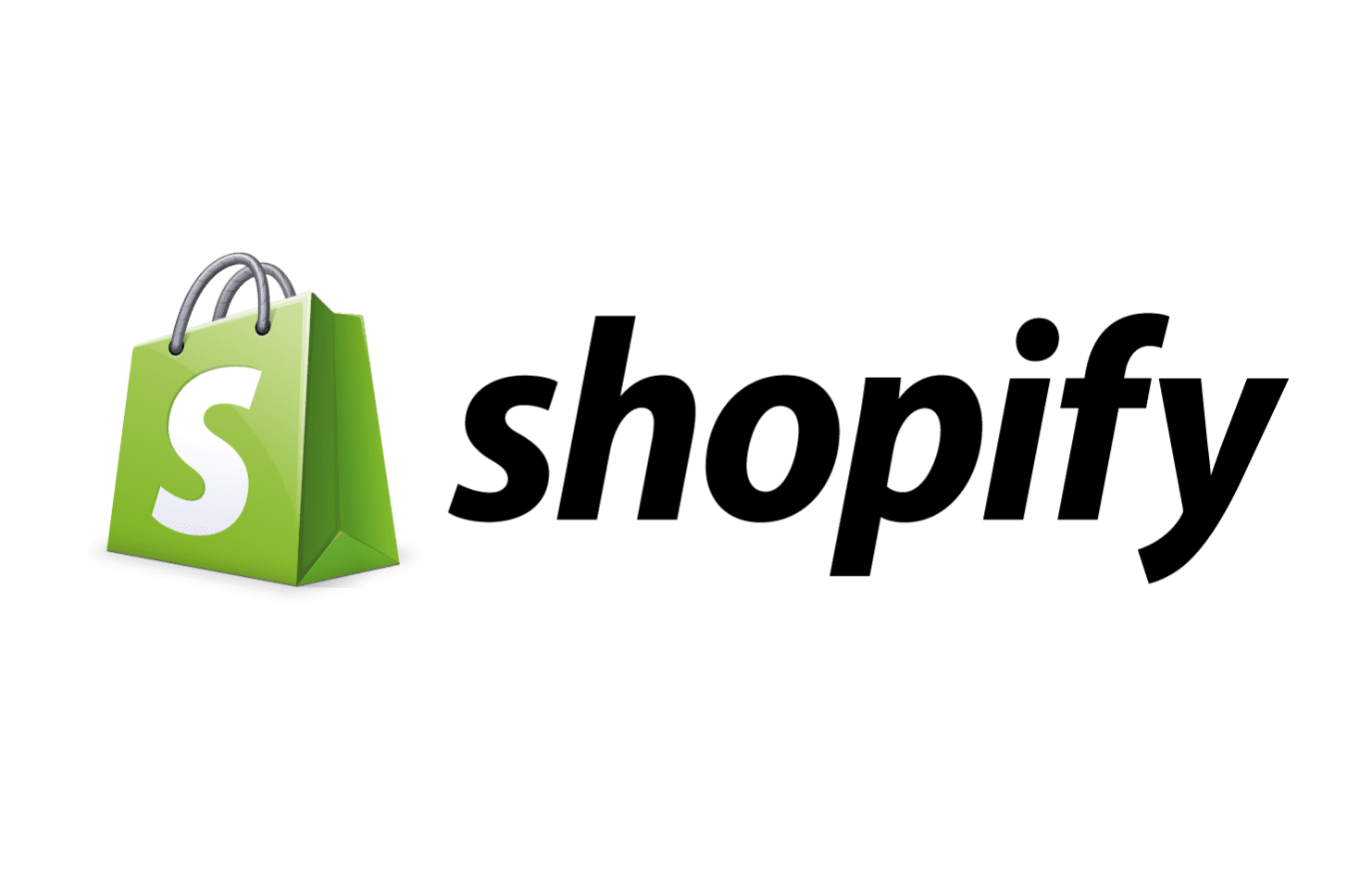 Before you launch Shopify Store, let me help you on the domain name. Choosing a name is important, but do not bother to spend much time on this.
If you thinking of trying the pet niche or baby niche would go for either a brandable domain name or keyword related domain name with the product name I want to start.
Create at least 3-5 brand names. Make sure the name you enter is not a registered trademark and has a .com domain address. Dotcom domains tend to be better positioned in search engines. You can do this by simply looking for the names that appear in Google and look for possible domain names.
You can either buy your domain name on Shopify which will cost you $14 per year or buy the same name on Namecheap at $10.
A useful tool for creating an e-commerce store name is the Shopify Business Name Generator. You can add one or two keywords that you want to have in your name and you will receive advice. If you click on a domain name, you can buy it directly from the site.
CREATING A SHOPIFY ACCOUNT
Previously, you had to get a server, download an e-commerce system, hire someone to adapt to your needs and pay to maintain it. It was expensive, it took a lot of time and the end result was always a slow and inefficient site.
Fortunately, Shopify and other alternative programs have facilitated the process. You can create your online store with just a few clicks and all the server configuration and maintenance will be done by you.
You can go to Shopify, click on "Start Free Trial", enter the store name and create your store and your company is ready!
STORE CONFIGURATION
Add the PayPal email address in the "Shopify Settings" section> Payments. Next, you can edit, delete or add other payment options.
If you do not have a PayPal account, register with PayPal It takes about 5 minutes.
SHOPIFY PAGES
Shopify provides a useful tool for generating conditions, privacy rules, and return policies. You can access the Refund> Privacy> TOS Statements section of Shopify Settings> Checkout> to generate each example policy.
OFFER FREE+ SHIPPING PRODUCTS
If you want to start an online store, I recommend you to offer your products with a free shipping option for customers. You can set it by default with the settings of the Shopify account.
Go to Shopify Settings> Shipping and removing all "Domestic" shipping zones. Then select "Free International Shipping" on "Rest of the World" for "Price Based Prices". Do not forget to choose Rate Free Shipping Rate.
CREATE AN ONLINE STORE
Shopify allows you to sell your products in various channels such as the online store, the Facebook store, the Brick & Mortar store, and many more.
At the moment we want to create an online store. Go to Shopify Settings> Sales Channels and add the online store as a distribution channel if it has not been added automatically yet. At this stage you can add Wanelo or any other sales channel you want to add or use apart from the online sales channel
BUY A DOMAIN (OPTIONAL)
Buying a domain is optional, but it is advisable to create a professional shop. Currently, your URL looks like this: [storename].myshopify.com. You may want to buy a custom domain and change it to look like a standard website: [storename].com.
Note: There will be a fee to change the business name in a custom domain (usually about $14 per year on shopify).
You do not need to buy a custom domain right now; you can configure it later when deciding if you want to invest more money in your ecommerce business.
However, it is important to note that a personalized Internet address carries social responsibility when you start advertising for the location, which can dramatically increase your revenue. Before buying the domain of the business, it is less likely that others will buy it later.
To purchase a domain, go to the Shopify Online shop> Domain> Buy a new domain.
Writing a Publication You must confirm the domain before you start working. The confirmation e-mail is in the Inbox.
ADD PRODUCTS AND CATEGORIES VIA OBERLO APP
A traditional e-commerce model works like this: first buy hundreds of products, then wait for delivery, keep it in your garage or in a small warehouse and when someone places an order, you send it to your customer.
This model works well for large companies, but for new businesses, it may have additional costs (storage space), risks (inventory not sold) and drawbacks (there are no items in stock and ready to be shipped).
Fortunately, if you want to start an online store today, there is an alternative to this model: Dropshipping.
Dropshipping allows people who are just starting to understand how to start the ecommerce store to get started quickly so they can devote more time and energy to generating sales. With dropshipping, you do not need to maintain inventory and do not have to worry about shipping products, which will save you time and money.
Just add products to your online store and when you receive an order, you pay the supplier, who sends them directly to your customer. You do not have to pay for extra storage space and you do not have to worry about what you can do with the unsold inventory.
From now on, we will focus exclusively on the dropshipping business model since the alternative requires additional capital, time and risk. There are two ways to get purchase products for your online store:
Contact a wholesaler and make a dropshipping deal. You will soon realize that it is difficult to find good suppliers who offer dropshipping services. When you find a business, generally only work with established and profitable businesses. This is not the best option for a new startup task.
Use tools and supply applications. Connect your online store to the app (see recommendations below) and import the products directly from a product database in minutes.
There are several dropshipping apps, but I suggest you download Oberlo. Oberlo is an application that allows you to import AliExpress dropship products into your e-commerce store in minutes. All orders received from your company are sent directly to your customers in a few clicks. AliExpress offers a wide range of products at very low prices, which makes it an ideal partner at the beginning of the market launch.
You can also benefit from Oberlo Supply, a specialized supplier market examined by Oberlo, which offers high quality products at an affordable price for entrepreneurs.
So you can start an online store with Oberlo and Shopify:
CREATE PRODUCT COLLECTION FOR YOUR MENU
The product categories are collectively referred to as compiled on the Shopify website. When they sell jewelry for women, their collections (from top to bottom) become: earrings, rings, necklaces, watches, bracelets, etc.
Go to Products> Collections> Add new collection, enter the name of your collection and select the conditions for your collection.
Install Oberlo and add products
When it comes to selecting products for your store, choose products based on high order volume, high star rating and shipping costs. For the volume of orders, any quantity greater than 30 orders with a high quality rating are fine. You just want to make sure other people are happy with your purchases. About the star rating, select only suppliers with a rating of 4 or higher. You want to make sure that people are satisfied with the quality and the manufacturer.
We also recommend that you read our article, How to Select Dropshipping Suppliers, before you go into product selection.
ADD CONTENT TO YOUR ONLINE STORE (~ 5 MINUTES)
The content of your online stores is extremely important. This is an area where you need to focus and spend more time in the future. For now, the following sections should be enough to get started: About Us, Terms, Privacy and Refund Policy, Shipping and Delivery, Tracking Your Order, Please Contact Us.
To create a page, go to the Shopify online store> Pages> Add a page.
About Us
This page of your online store will look unique, but it will take time to create it. Meanwhile, copy and paste one of the "About Us" regenerates pages into the list below and modify them to fit your store later.
About Us Page Templates ->
When you write a page about us in the future, do it personal. Tell a story about why you launched the brand. Show off your photos to show that there is a human behind your e-commerce. My favorite example of a company that has created a fantastic page about us is Luxy Hair
SHIPPING AND DELIVERY INFORMATION
Most traders have Oberlin prices and delivery very similar, so it is best to copy and paste this page below shipping and standard delivery.
Submission Page Template ->
CONDITIONS / POLICIES
You may remember that these pages were generated in the first step of this tutorial. Just copy from the configuration page and paste it into separate pages online store channel.
CONTACT
Being close to your customers is very important. Make sure you have the "Contact Us" link on the main page of your store. To create a contact page, click the "Add New Page" button and edit the page template you want to contact.
DESIGN YOUR STORE
The design domain is an important element in the creation of an e-commerce store. The way you present your ecommerce business helps you build trust with your customers. Fortunately, Shopify automatically assigns a topic to your business and now looks good. Therefore, you do not have to change if you do not want to lose the adjustment time. A website can help you to improve your brand, but you do not have to make the first release of the business.
Only buy a new item when you generate revenue for your ecommerce business. You do not have to make any great purchases in the beginning. You can also create a beautiful website with the banner, the combination of colors and other visual elements.
CREATE A MENU / NAVIGATION
Go to Shopify Shop Online> navigation section> Spells Change the Main Menu tab and list all your collections.
Importer of a main banner
You can create an interesting banner in minutes. Use Google's editing tools or click here: Canva. Choose the size of the banner (1200x360px), load a picture of your products, click on the background, add a few lines of text, add a "buy" button and you're done.
You can also use Canva models to design something attractive. You have options that you can integrate into your design to make things explode. Do not be afraid to look at canvas models to create a great flag. Your website is easy to use and also allows a person with little design experience to create a unique banner.
Guide to the Online Store> Themes> Customizing the topic> Edit the presentation on the homepage.
SELECTED PRODUCTS EDITION
If you scroll to Creative> Home> Selected Products, you can select a collection for the selected products. If you're creating a collection like the one you just created, enter a name and use the "highlights" labels. Whenever you add a new product that you want to view, add the caption "Selection" in the Labels section and it will automatically appear in the "Labels" section. Homepage on "Featured".
SETTING UP YOUR SHOPIFY STORE FOOTER
You can find the footer settings in the online store, section topics that customize the page's page, and footer settings. Here you can decide what you want to see in the footer menu. I usually hide the "Latest News" column because we have not yet created a mass publication.
Now go to the online store, select in the "Navigation" section the "Footer" menu and list all the pages you have previously created:
Congratulations, you just opened your first e-commerce store.
Although it did not take long, truly it is an excellent performance. Now you manage your online store and you can officially call an e-commerce entrepreneur.
You also have to remember that you have just understood how to start an e-commerce store, now you must understand how to take it to the next level. An e-commerce company aims to improve sales, customer service, customer experience and, above all, you.
To create a successful e-commerce store, you should focus on marketing your business with ads, creating content and creating a social media audience. In combination, these three elements can have a lasting impact on your brand. Right now, you must see the mark for everyone so that people do not find each other by magic. Just as Shopify and applications like Oberlo make your e-commerce business easier than ever, there are a variety of marketing tools and tutorials available online.
We recommend Facebook ads to increase sales. Keep in mind that it is better to address this aspect of your e-commerce business directly, since instruction-based learning is more effective than creating a complex marketing plan from the start.
Write a list of the things you want to do with your e-commerce business and start the learning process. Start an hour each day to improve your online store, so you can continue to work on your website, find new revenue opportunities and keep learning to grow your e-commerce business.
With the hard work and the increase in sales at your side, the possibilities are endless. Focus on where you started this e-commerce first and it's your determination to get it. Regardless of where you do your e-commerce adventure, we assure you that you will learn and experience much more about yourself, while your creativity, determination and endurance reach new goals.
Try Shopify free for 14 days. No risk, and no credit card required.