8 Easy Steps To Launch Shopify Store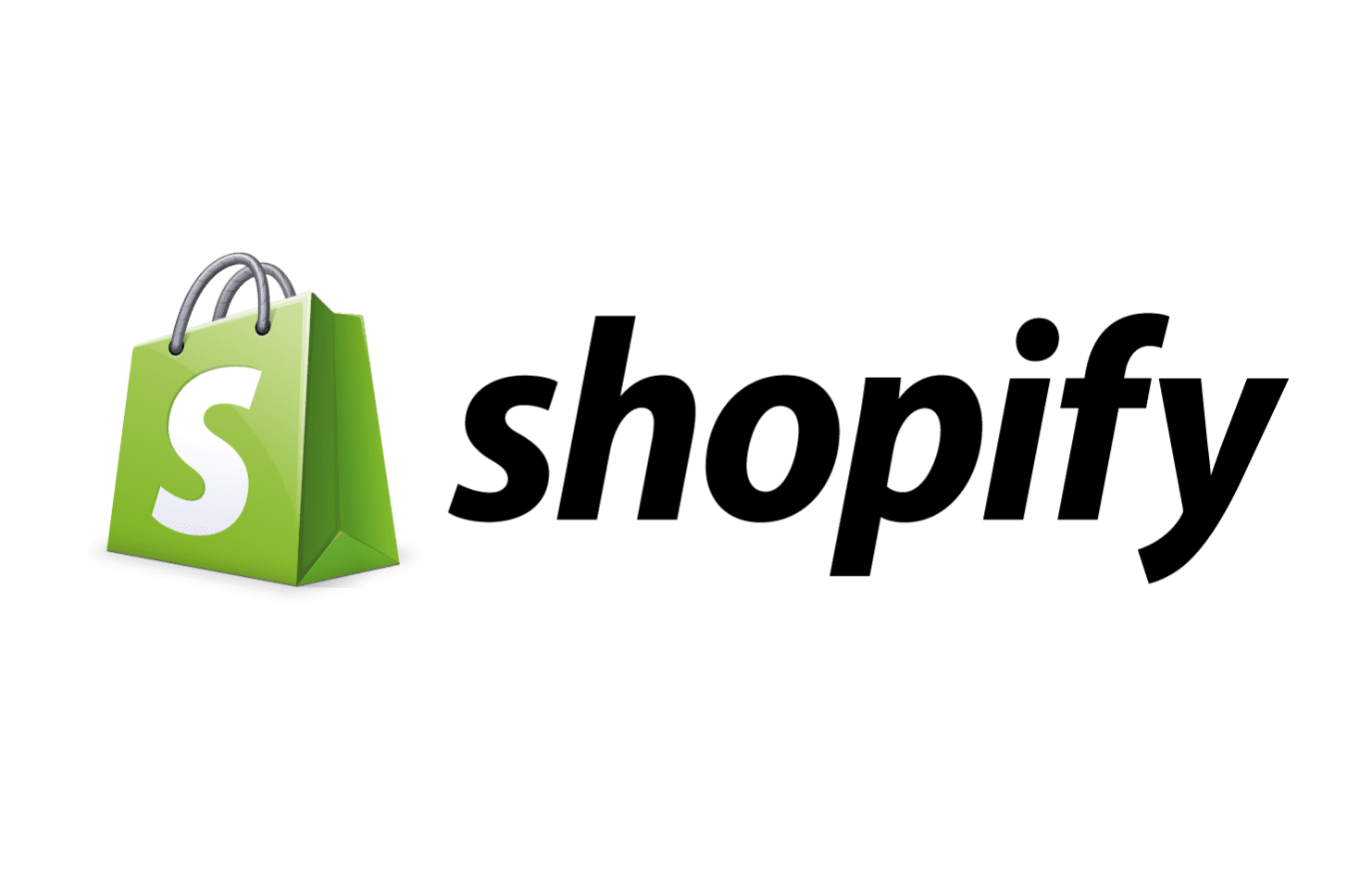 Before you launch Shopify Store, let me help you with the domain name. Choosing a name is essential, but spend little time on this. 
If you are trying the pet or baby niche, I will go for either a brandable domain name or a keyword-related domain name with the product name I want to start with.
Create at least 3-5 brand names. Ensure the name you enter is not a registered trademark and has a .com domain address.
Dotcom domains tend to be better positioned in search engines. You can do this by simply looking for the names that appear in Google and looking for possible domain names.
Table of Contents
You can buy your domain name on Shopify, which will cost you $1 monthly for $15 months, or buy the same name on Namecheap at $10 yearly.
A valuable tool for creating an e-commerce store name is the Shopify Business Name Generator.
You can add one or two keywords you want in your name, and you will receive advice. For example, if you click on a domain name, you can buy it directly from the site.
How To Create a Shopify Account
So, how can I launch a Shopify store?
You must Sign up for a Shopify account and utilize the $1 monthly for 3 months offer.
Choose a Shopify theme to install and customize your online store front end.
Add your products to the just created store; you can use dsers to import products if dropshipping.
Configure your payment gateway for your store.
Set up your shipping settings, zones, and rates.
Purchase or connect an existing custom domain name for your store.
Before you launch, run some test orders to see if the checkout process works.
Remove the password on your store so you can launch your store to the public.
When you sign up, Shopify gives you a default domain name like a "myshopify.com" URL. You can launch your store using this domain name or go for a premium domain name, which can be purchased on their platform.
You can also connect existing domain names from a party web-hosting company.
Shopify now offers a $1 Per month offer for 3 months, and you will pay only $3 at the end of the 3-month trial.
Sign up for a free trial and enjoy 3 months of Shopify for $1/month on Select Plans.
Previously, you had to get a server, download an e-commerce system, hire someone to adapt to your needs, and pay to maintain it. Unfortunately, it was expensive, it took a lot of time, and the result could have been a faster and more efficient site.
Fortunately, Shopify has made the process easy for any aspiring store owner. You can create an online store with just a few clicks and do all the server configuration and maintenance in one ecommerce platform without hiring a freelancer.
You can go to Shopify, click "Start Free Trial," enter the store name, and create your store, and your company is ready!
Bring your business ideas to life for $1/month On the Shopify Platform. Click the Image Below.
Shopify Payment Configurations
Add the PayPal email address in the "Shopify Settings" section> Payments. Next, you can edit, delete or add other payment options.

If you do not have a PayPal account, register with PayPal. It takes about 5 minutes.
Creating Shopify Legal Pages
Shopify provides a valuable tool for generating conditions, privacy rules, and return policies. To generate each page, go to settings and click on Policies; from here, you can easily generate a refund policy, privacy policy, and terms of use and set up a shipping page.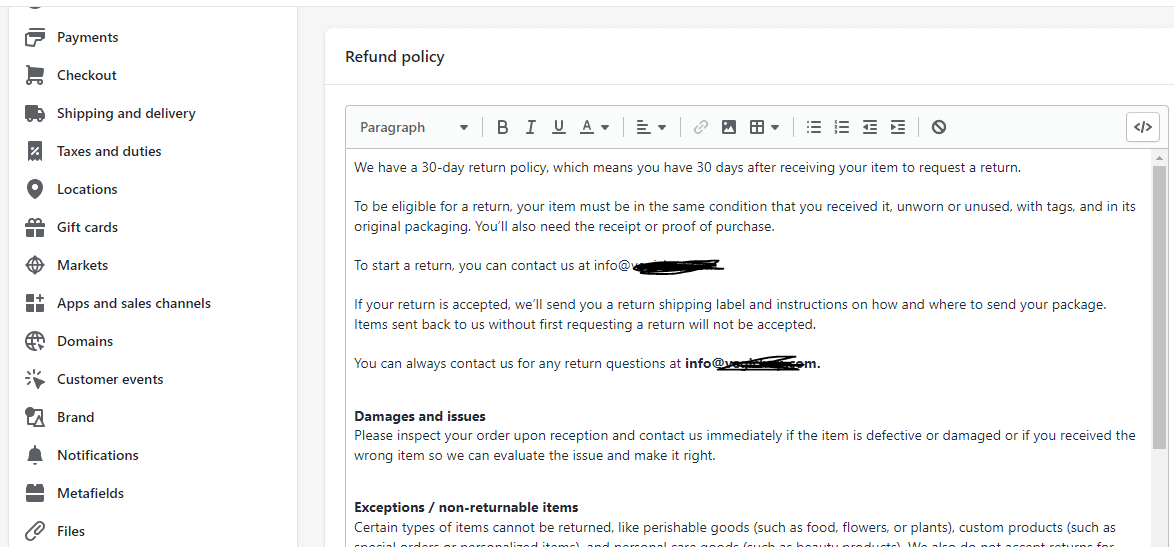 Setting up shipping options in Shopify
If you want to start an online store, offer your products with a free shipping option for customers. You can set it by default with the settings of the Shopify account.
Go to Shopify Settings> Shipping and remove all "Domestic" shipping zones. Then select "Free International Shipping" on "Rest of the World" for "Price Based Prices." Remember to choose Rate Free Shipping Rate.
Adding Sales Channel to your Store
Shopify allows you to sell your products in various channels such as the online store, the Facebook store, the Brick & Mortar store, and many more.
We want to create an online store; go to Online Store > Sales Channels and add the online store as a distribution channel if it has not been added automatically. 
You can add TikTok or any other sales channel you want to add or use apart from the online sales channel.
Buying A Domain Name On Shopify
Buying a domain is optional, but it is advisable to create a professional store; your store won't go live without choosing a Shopify plan; after that, the least you can do for your new store is to secure a premium domain name.
Your URL currently looks like [storename].myshopify.com.
You can buy a custom domain and change it to look like a standard website: [storename].com.
It would help to buy a custom domain right now; you can configure it later when launching your Shopify store.
However, it is important to note that a personalized Internet address carries social responsibility when you start advertising for the location, which can dramatically increase your revenue.
To purchase a domain, go to the Shopify Online shop> Domain> Buy a new domain. You can also connect existing domain names bought from third parties domain providers like Namecheap. Just follow the instruction on the domain page provided by Shopify.
Adding products with the Dsers Dropshipping App
A traditional e-commerce model works like this: first, buy hundreds of products, then wait for delivery, keep it in your garage or a small warehouse, and when someone places an order, you send it to your customer.
This model works well for large companies, but for new businesses, it may have additional costs (storage space), risks (inventory not sold), and drawbacks (there are no items in stock and ready to be shipped).
Fortunately, if you want to start an online store today, Dropshipping is an alternative to this model.
Dropshipping allows people who are just starting to understand how to start an ecommerce store to get started so they can devote more time and energy to generating sales.
With drop shipping, you do not need to maintain inventory or worry about shipping products, saving you time and money.
Just add products to your online store, and when you receive an order, you pay the supplier, who sends them directly to your customer. You do not have to pay for extra storage space or worry about what you can do with the unsold inventory.
We will focus exclusively on the dropshipping business model since the alternative requires additional capital, time, and risk. There are two ways to purchase products for your online store:
Contact a wholesaler and make a dropshipping deal. You will soon realize finding suitable suppliers offering dropshipping services is difficult.
Use tools and supply applications. Connect your online store to the app (see recommendations below) and import the products directly from a product database in minutes.
There are several dropshipping apps, but I suggest you download Dsers Dropshipping App. Dsers is an application that allows you to import AliExpress dropship products into your e-commerce store in minutes.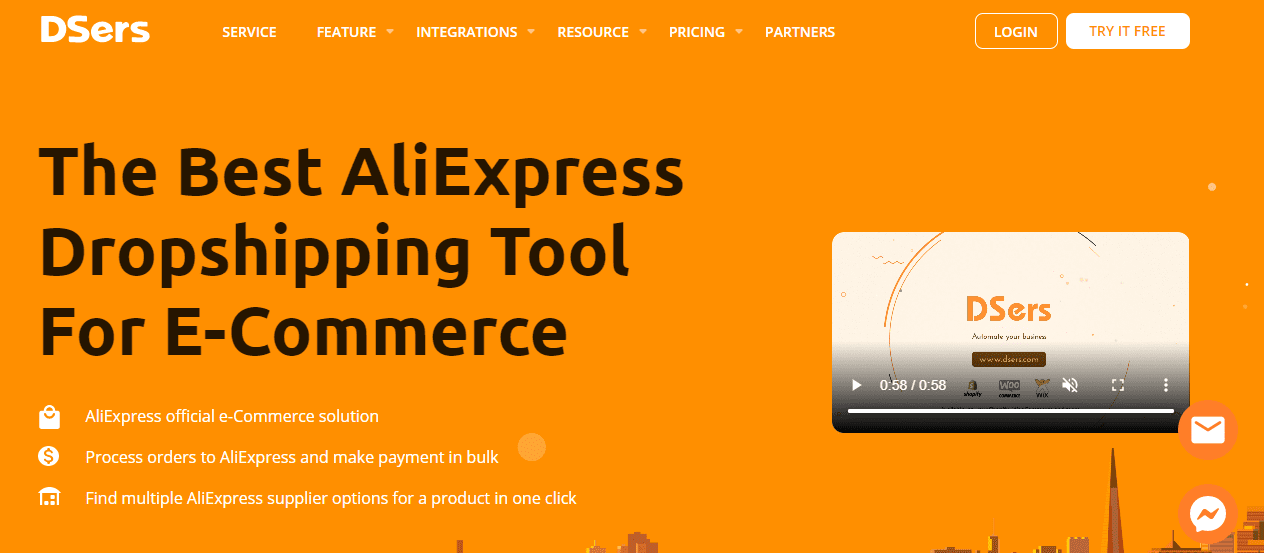 All orders received from your company are sent directly to your customers in a few clicks.
AliExpress offers a wide range of products at meager prices, which makes it an ideal partner at the beginning of the market launch.
You can also benefit from Dsers Supply, a specialized supplier market examined by Dsers, which offers high-quality products at an affordable price for entrepreneurs.
So you can start an online store with Dsers and Shopify:
Creating Product Collections
The product categories are collectively referred to as compiled on the Shopify website. When they sell jewelry for women, their collections (from top to bottom) become earrings, rings, necklaces, watches, bracelets, etc.

Go to Products> Collections> Add new collection, enter the name of your collection, and select the conditions for your collection.
Install Dsers and add products.
When selecting products for your store, choose products based on high order volume, high star rating, and shipping costs. Any quantity more significant than 30 orders with a high-quality rating is acceptable for the volume of orders.
You want to make sure other people are happy with your purchases. About the star rating, select only suppliers with a rating of 4 or higher. You want to ensure people are satisfied with the quality and the manufacturer.
We also recommend you read our article, How to Select Dropshipping Suppliers, before going into product selection.
Creating Pages
The content of your online stores is critical. It is where you need to focus and spend more time in the future. The following sections should be enough to get started: About Us, Terms, Privacy and Refund Policy, Shipping and Delivery, and Tracking Your Order; please get in touch with Us.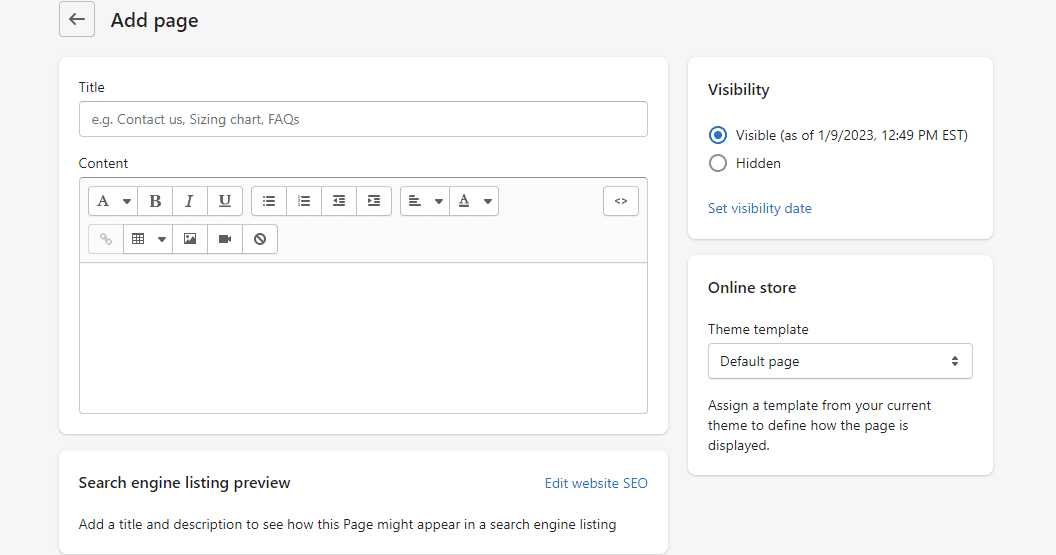 To create a page, go to the Shopify online store> Pages> Add a page.
About Us Page
This page of your online store will look unique, but it will take time to create it. Meanwhile, You can use Jasper AI to write killer content for your About Us page within seconds.
First, show off your photos to show a human behind your e-commerce. My favorite example of a company that has created a fantastic page about us is Luxy Hair.
Creating a Shopify Contact Page
Being close to your customers is very important. Ensure you have the "Contact Us" link on the main page of your store. To create a contact page, click the "Add New Page" button and edit the page template you want to contact.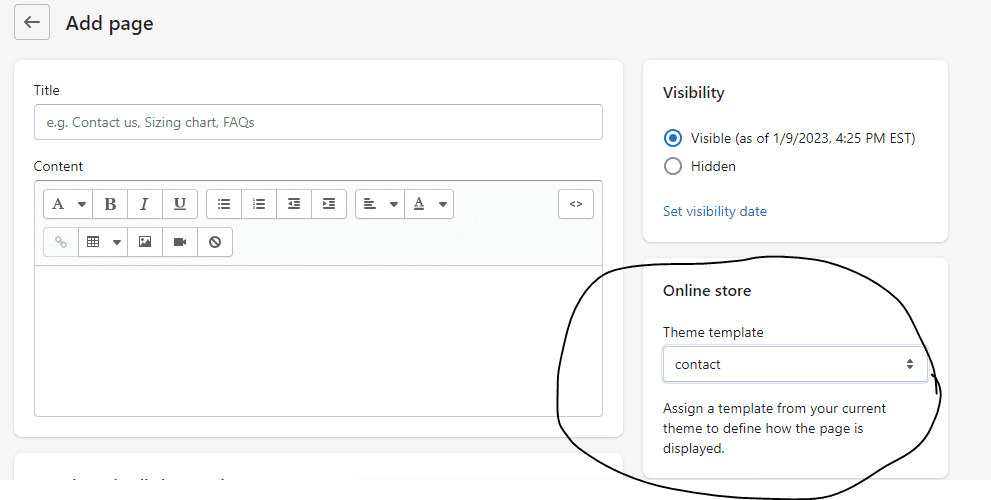 Go to Shopify Shop Online> navigation section>Menu. Change the Main Menu tab and list all your collections.
You can create an attractive banner in minutes. Use Google's editing tools or click  Canva. Choose the size of the banner (1200x360px), load a picture of your products, click on the background, add a few lines of text, and add a "buy" button, and you're done.
You can also use Canva models to design something attractive. For example, you have options that you can integrate into your design to make things explode.
Read Also:
Feel free to look at canvas models to create a great flag. Your website is easy to use and allows a person with little design experience to create a unique banner.
Guide to the Online Store> Themes> Customize theme> Edit Slider
Small Request
Kindly share it with your friends. Especially the ones you believe need this information. Sign Up Now and Get your first 3 months for only $1 monthly.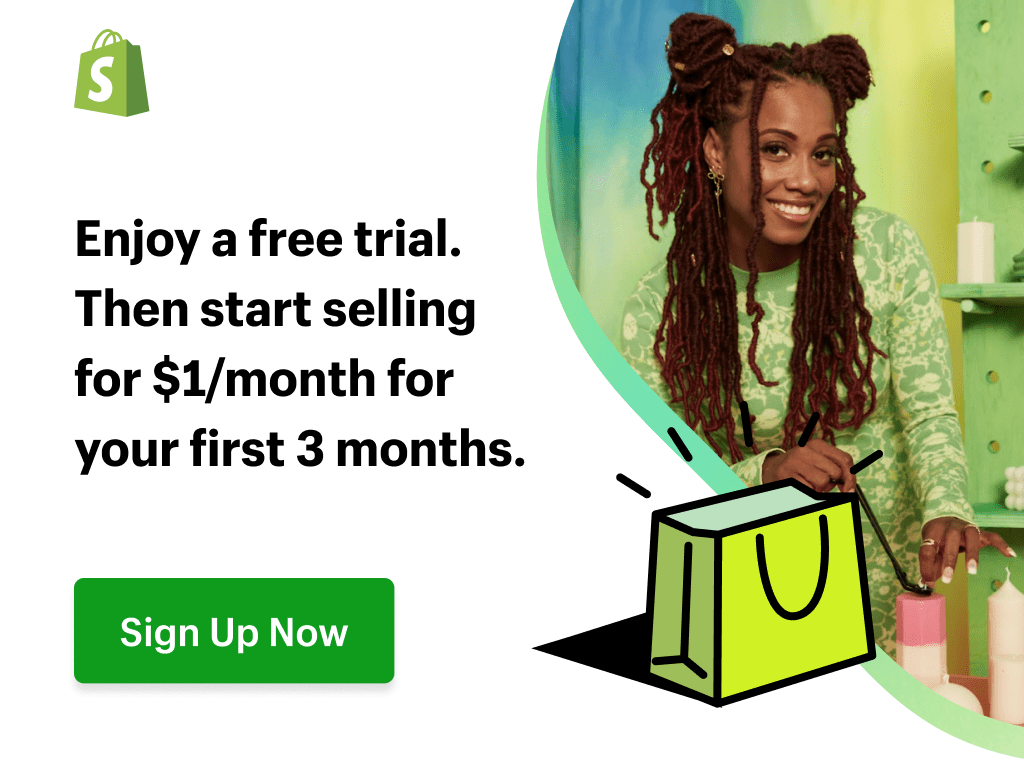 Sharing this information with others can make a huge difference. You may ask why.
Well, the truth is, my main aim is to provide the best information about drop shipping for both beginners and experienced dropshippers.
And I plan to continue doing so for as long as I can.
I would also like to thank those who support my work by reading and sharing my content.
Trust me, when you take your time and share, it will greatly help me and others needing this information.
Here are some great suggestions:
Pin it
Share it on another blog.
Share on Facebook (Share it with friends and even on Facebook groups)
Tweet it
Stumble it
This will only take a few seconds of your time, and I would appreciate it.
I appreciate you a lot. Thank you!
Join my Shopify dropshipping group mastermind and follow my blog to learn more about Shopify tips, dropshipping guides, tricks and checklists, and e-commerce in general.
If you enjoyed and learned something from this post, you can get me updates for free!
I send out email newsletters about new posts published on the blog, tips and tricks to help you grow your dropshipping business, new YouTube videos to give you more insights about the e-commerce market, and much more.
If you enjoyed reading this, you could as well join my Facebook group. Thank you for reading how to make money dropshipping online from the comfort of your home.
Click here to Join My Facebook Mastermind Group