How To Make Money Selling Merch On TikTok (The Truth)
Have you ever asked yourself how creators make money selling Merch on TikTok? Well, today we take you through on how you can monetize your TikTok account even if the creator fund is not available in your country.
The allure of marketing on TikTok is that you never know what will go viral.
For example, Charli D'Amelio started posting videos of herself dancing on TikTok in 2019 when she was still in high school. The videos were shot in her high school bathroom and her room. She is currently one of the network's most popular and wealthy stars.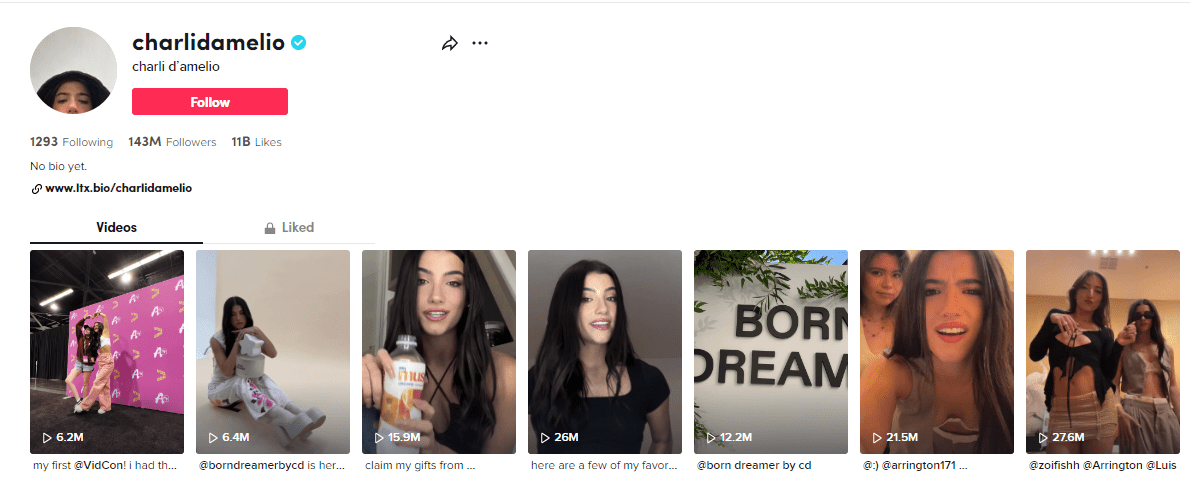 TikTok videos can go viral at any time, and when they do, users ask how they might make money from them. Some TikTok money-making opportunities are only available in certain countries or people with a certain amount of followers.
But you may start selling merch anytime, whether you've just gone viral or are slowly growing a fan base. Expanding into e-commerce is an excellent strategy for creators in the creator economy to maintain their freedom while increasing their revenue.
It cannot be easy to create and sell merchandise on TikTok, but this guide can help you get started.
Why You Might Want To Make Tiktok Merch
People frequently believe that if they get more popular on TikTok, they will immediately make more money, but this is not the case.
TikTok, unlike platforms like YouTube and Twitch, has a robust methodology for distributing advertising revenue, making it difficult to make money from content.
TikTok, on the other hand, has a program called the Creator Fund that compensates people who make content, although it is not nearly as apparent as similar programs on other platforms.
Creators who have access to the fund are paid a variable sum determined by TikTok based on the number of views, the "authenticity" of the views, and how much people interact with their content.
To be eligible for the fund, a person must meet the following criteria:
You must be at least 18 years old to participate in this activity.
You must be a citizen of the United States, the United Kingdom, France, Germany, Spain, or Italy.
You must have at least 10,000 people.
Your videos must have received at least 100,000 views in the previous month.
Your account must always adhere to TikTok's Community Guidelines and Terms of Service.
This means you can't apply if you have one video that suddenly has a lot of views but few followers or if you live in a nation like Canada.
This is the case with Winnipeg-based artist Julia Roblin, whose success on the video platform TikTok inspired her to start her e-commerce website.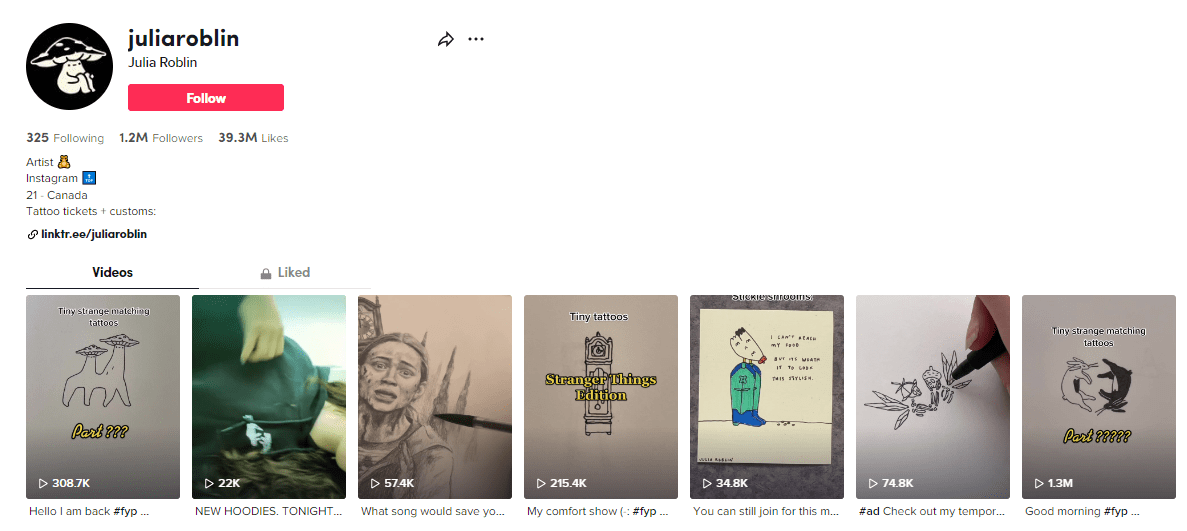 Julia is well-made since she creates adorable tattoo designs and small pictures.
She also creates fine art, but the tattoo concept TikToks she posted propelled her account to fame; as a result, she has 1.2M followers on the app.
Julia's TikTok account was created a year ago. Within a few months, she launched her Shopify store, where she sells stickers, clothing, and "tattoo tickets," which provide customers with a design to go to a tattoo artist.
Because of the constraints of TikTok's creator fund, Julia's sole opportunity to make money from her followers has been through this strategy, which she describes as "wonderful."
Julia says, "I have to appreciate TikTok and Shopify for everything. It's insane, it's great, and it's changed my life."
Jack Lee, also known as @ruesaint on TikTok, and his partner, Stéphanie Cheng, also known as @laparasian, have added merch to their plans. The married duo has 3.9 million TikTok followers, but they are not eligible for the Creator Fund because they live in Canada.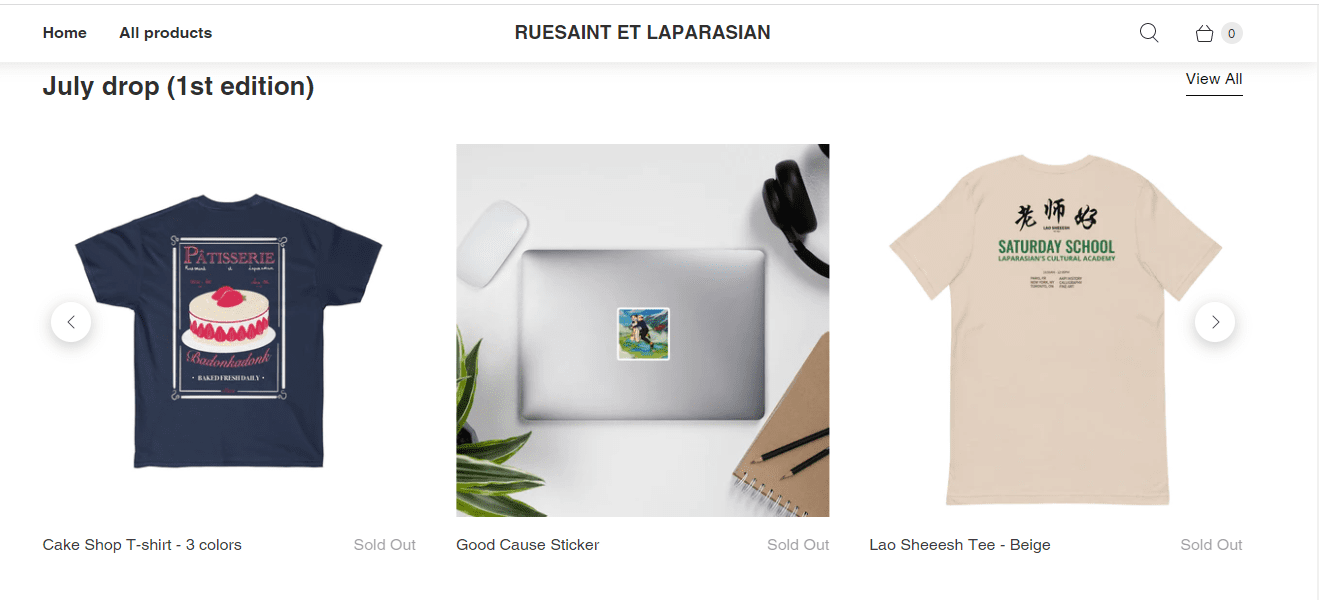 As a prospective revenue source, they formed a combined internet store called Ruesaint et LaParsian and have done a few merch drops thus far.
As a content creator with a large following, Jack advised you to experiment with merch if you want to increase your revenue while maintaining control over your brand.
Even if they post sponsored content, they are careful to only enter into arrangements that allow them to make the integrity of their brand. Merch is a way to generate revenue while maintaining complete control over manufacturing.
It's also a fantastic opportunity to interact with fans. Julia and Jack both expressed how much it meant to see their fans wearing or using their merch.
"It's great to see how your fans adore your product," Jack explains. "It demonstrates the quality of our work."
What Should You Sell As A Tiktok Creator?
The majority of creator merch is clothes. Putting your company's name, slogans, or artwork on t-shirts, hoodies, and tote bags is a smart approach to start selling merch.
Jack asked an artist to make some bold graphics based on bakeries for his first merch drop with his partner. The designs featured the word "badonkadonk," a joke known only to their viewers. They began by selling these designs on T-shirts and hoodies and then expanded to create a collection centered on schools.
Julia's first product was stickers, but she now sells shirts and bags with her artwork. So, start small and listen to your social media fans to find out what they'd like to see you offer. So she decided to sell clothes because her fans asked her to. So it's best to start small. You could ask them directly or listen to see if they make anything like, "I wish this were on a cap."
"I've asked people what they want to see in many polls on my Instagram and even on my TikTok, and I've gotten a lot of different answers," Julia says.
Fans also requested tattoo tickets, which was another request. These fans requested permission to tattoo her work on their bodies and high-resolution pictures to show their tattoo artist.
Following that, she started allowing her customers to request a one-of-a-kind tattoo, for which she could charge a premium.
Jack has also sold various successful things that are no longer available.
Instead, they collaborated with a clay artist to make mugs with unique designs that Jack and Stéphanie added for their most recent drop. This means that fans can purchase a product that is even more unique and made specifically for them.
Other well-known people have also conducted intriguing experiments. For example, Addison Rae has just released a fragrance and is one of the most popular TikTok performers.
According to Jack, they've learned something new with each drop and always watch current trends to figure out what they might try next. As a result, the first drop was sold, but it didn't make much money, so the prices had to be changed.
T-shirts, hoodies, hats, and other clothing items are great places to start if you want to start a clothing business. Print-on-demand T-shirts are a popular option; we'll review them further in the following paragraph.
How To Make Merch For The Tiktok App.
When it comes to merchandise, you have two items: produce it yourself or hire someone else to do it. Who will mail the item? You or someone else?
1. Make Merch Using Print-On-Demand Technology.
Print-on-demand services are the quickest way to get started in the merch company. These firms will take your design, print it on your chosen item, and handle the shipping for you. This includes finding blank T-shirts, managing inventory, and coordinating shipping.
When you use to print on demand, you can sell the following items:
Water Bottles
T-shirts
Stickers
Pillows
Patches
Mugs
Hoodies
Hats
And several other items.
You must first create some artwork before you can begin. You can do it yourself, as Julia did if you have the necessary expertise, or you can hire someone to do it for you. You will have difficulty locating artists willing to find designs for you. They can be found in a variety of settings.
Consider:
T-shirt factory
Shopify Experts
Fiverr
Dribbble
Designious
Creative Market
The following step is to select a print-on-demand company. There are numerous options available, and they are all customizable. There are multiple options for blank products. As a result, you should request samples to make them have the look, feel, and quality you require.
After you've added it to your Shopify store, you'll be able to set a price for each item and receive any amount that exceeds the cost of the printer. For example, if you sell a printed item for $15 but only pay $10 to produce it, you can keep the $5 difference as profit.
Print-on-demand, according to Jack, is a terrific way to find how popular designs and items are and how well they will sell to customers. Starting to sell merchandise in this manner entails some risk.
2. Make Your Merch.
Julia uniquely sold her merch and demonstrated how what you choose to sell can affect how much money you make. Even though stickers may be manufactured on demand, Julia decided to print them using a particular printer and handle the shipping herself. She uses StickerMule, but alternative possibilities include StickerApp and local printers. You can also do stickers at home using a standard printer and a cutting machine such as a Cricut .
Julia also employs a local company to make her tote bags and t-shirts, and she prints her fine art with an online printer.
When making your merch, you get more control over the creative process and the finished product.
You may also add personal touches to package and ship purchases, which is beneficial.
The disadvantage is that it will cost more upfront and take longer to manage orders and pack packages.
Finally, the method you choose for your merch will be determined by how much time, knowledge, and the amount you have to start your initial collection.
3. Form Partnerships With Well-Known Brands.
Some TikTok producers work their merch, while others make with a pre-existing brand to build a collection. For example, Emily Zugay and Panera collaborated to make a collection of seasonal mugs. Most of the time, the TikTok stars were chosen for these collaborations already have a large fan base or have been a part of something big that went viral in the past. Partnerships like these are considered a more advanced way to work.
Read Also:
How To Make Money Selling Merch On Tiktok
How can you get your fans to buy your merchandise after it's in stock and ready?
First, you must make that people are aware that it exists. Then, when a new piece of merch is ready to be released, you can get people excited about it by promoting it through social media countdowns and TikToks. It's also critical to make it easy for customers to find your store by including a link to it in your TikTok bio and other social media accounts.
Jack has also had an amount with "limited drops," including publishing a small collection that is only accessible for a limited time and in limited quantities. This provides each collection an aura of exclusivity and scarcity, which contribute to creating buzz.
Casey Neistat, a popular YouTuber, inspired him to start making drops and has previously stated that he enjoys seeing early fans sporting innovative merchandise.
The purpose of their drop, according to Jack, was not to make as much merch as possible but rather to have a limited amount of items available.
"This is a small thank you to everyone that helped us with the bit." This, together with the fact that people could buy the limited-edition drop, makes us very proud.
Small Request
Kindly share it with your friends. Especially the ones you believe need this information. Sign Up Now and Get your first 3 months for only $1 monthly.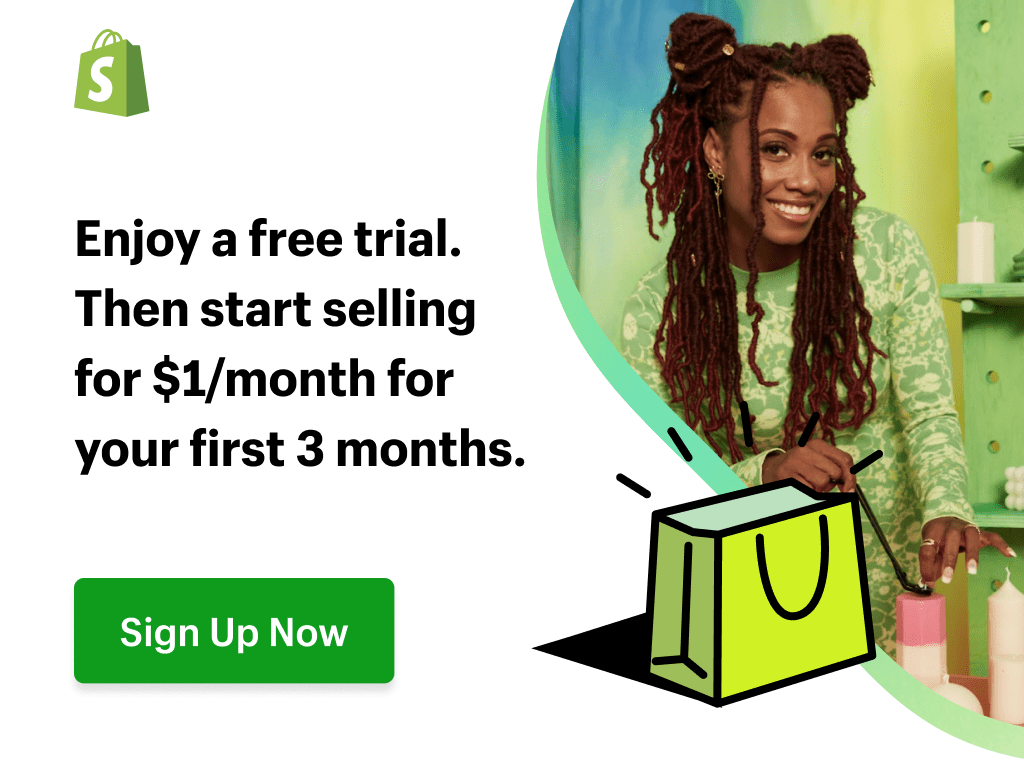 Sharing this information with others can make a huge difference. You may ask why.
Well, the truth is, my main aim is to provide the best information about drop shipping for both beginners and experienced dropshippers.
And I plan to continue doing so for as long as I can.
I would also like to thank those who support my work by reading and sharing my content.
Trust me, when you take your time and share, it will greatly help me and others needing this information.
Here are some great suggestions:
Pin it
Share it on another blog.
Share on Facebook (Share it with friends and even on Facebook groups)
Tweet it
Stumble it
This will only take a few seconds of your time, and I would appreciate it.
I appreciate you a lot. Thank you!
Join my Shopify dropshipping group mastermind and follow my blog to learn more about Shopify tips, dropshipping guides, tricks and checklists, and e-commerce in general.
If you enjoyed and learned something from this post, you can get me updates for free!
I send out email newsletters about new posts published on the blog, tips and tricks to help you grow your dropshipping business, new YouTube videos to give you more insights about the e-commerce market, and much more.
If you enjoyed reading this, you could as well join my Facebook group. Thank you for reading how to make money dropshipping online from the comfort of your home.
Click here to Join My Facebook Mastermind Group