Top 7 Product Evaluation Tools For Shopify Dropshipping
These 7 Shopify Product Evaluation Tools are essential to help you as a dropshipper analyze the products you are about to add to your Shopify store. This comes in handy more so if you have studied the product demand.
The use of Google Trends
The use of social media such as Twitter, Instagram, and Facebook (will enable you to know if people are passionate about your niche)
You can also use Google to search for your competitors
You can also use platforms such as Alexa.com or similar websites that perform the same functions (starting with their free web versions). These will enable you to estimate the number of traffics they gathered
Use BuzzSumo to enable you to know the pages which have the most shares on your competitor's stores
You can also look onto your competitor's Facebook or Twitter pages of your competitor to see their updates
Check up the domain on a platform such as who is to get information about the store
Once you have enough information about the product you will sell, concluding on your desired niches, the next step is to evaluate your ideas.
Evaluation of ideas will allow you to know how viable your product is for dropshipping; the testing comes after evaluation.
Ideas evaluation
The first part of the evaluation that you should do is first to measure up the demand for the product, measure the level of competition from other retailers, then lastly, analyze the product idea. I hope you are learning something new as of Shopify Product Evaluation Tools is concerned.
You should confirm that the product or type of product you choose for your store can be drop shipped; if you choose a product that fits your requirements, there may not be many suppliers that offer you drop shipping service.
In this scenario, find a supplier who enables dropshipping of his products; for every product, there is virtually a supplier who enables dropshipping. Google searching will allow you to search for suppliers of a particular product that enables dropshipping.
This can be done; for example, you might search the word "slim tea drop shipper" just to see the available lists of suppliers that enable dropshipping of slim tea.
Now that you've seen the available results. The next thing to do is evaluate the demand level for your chosen product idea.
Evaluating The Level Of Demand For Your Product
There are some ways to measure the level of demand for a particular product; in this lesson, I will only talk about the basic tools that will assist you in evaluating the level of demand for a product by potential customers.
Since dropshipping gives us the liberty of testing ideas, we don't need to over-analyze our ideas; just with a simple evaluation, you can move onto the testing stage.
Let's take, for instance, after seeing a drop-down of the result of your "slim tea" search; the testing stage entails; that you check on how the product or niche is talked about on various social media.
Take, for example; you might use Twitter, Facebook, or Instagram to see how people are talking about the product; all you need to do is enter the product in the search bar, e.g., "slim-tea,"
Various discussions of people about the word will be provided to you in the result. Meanwhile, Facebook and Instagram will allow you to see how people discuss the product passionately; you will see the picture being shared and people's thoughts and reactions to the product.
How To Measure Product Competition in The Market
The next step is to identify the top competitors for your products; this will enable you to evaluate your strengths and weaknesses and give you a means of understanding how to move along and probably get ahead of your competitors. You should know that competition should serve as a means of encouragement, not discouragement.
You can open up a page on your computer or bring out a pen and paper to list down your top competitors; knowing your top competitor can be done by following this simple step, I have been doing this, and it has been working like magic.
Google search "buy slim-tea," and you will see what comes up. First, you can click the "top Ads" button to view the leading competitors.
From this simple task, you can have a glimpse of your competitors. You can also use Alexa.com to see how much traffic they are generating.
Besides using Alexa.com, a similar web is another platform or "spying tool" to spy on your competitors and measure demands based on guesses on data from your competitors.
It will show you your competitor's traffic and the source of their traffic. This will allow you to validate your product and give you better ideas for marketing your products later.
Another thing you can do also is to engage in "social proof," check if there are a lot of people sharing these stores, and check if there are lots of people engaging with these product brands on their social media; this will serve as another means of indicator to show the level of demand of the such product. '
The more people engage with the product, and the more passionate people are with the product, is another indication of people's familiarity with the product.
This will give you more confidence to create that kind of result with your online store and product.
BuzzSumo is a business analysis tool that will tell you the pages with the most shares on your competitor's store. Searching their Facebook and Twitter pages helps you gauge their engagement level.
Besides the level of engagement, you can also check their domain to know how old their store is; checking the date on which the domain has registered is a means of knowing the age of a store.
Additionally, when you see new stores that are top competitors with a lot of traffic and social media proof is an indication to you that the store owners have done a great job in the fast growth of their store, perhaps you might get some tips on how to improve your business also.
This will also encourage you to seek great strategies to improve your store. You should remember that "healthy competition is a great thing in business" it's sometimes better to go into an active and competitive product market than a weak one.
High competition for a product means the product is selling fast, and people are making a lot of money.
Nobody will engage in business and stays in such business without the business fetching him or her a lot of money. High competition for a product proves that such a product is doing well in the market.
Another thing that should be paid more attention to is that; you should identify your top competitors for your product and determine your target customers.
Some Important Questions
With the above analysis, our results will either be encouraged or discouraged. If we are encouraged, that doesn't guarantee that our chosen product will automatically work for us.
The testing stage will make us understand what will work for us or not. The testing stage will inevitably prove to us if truly our business will work. That's what makes dropshipping outstanding!
Before testing, you can answer some questions to assist you in evaluating your product before subjecting it to a test.
You should give a quick answer to some random questions. Below are a few questions that your dropshipping business should be answered
What type of product are you dealing with?
Are the products small and easy to ship or quite bigger? It's evident that smaller products are easier to send than larger and heavier ones. Small products will acquire a low shipping cost.
Does the product come with a lot of accessories? Does it have the potential to cross-sell with other existing products? You should know that the accessories that customers can purchase in addition to their primary offer help increase the order value.
What is the level of turnover for the product?
Does it have a low turnover, or does it always change? If the product has a low turnover, then more maintenance and communication will be required between you and your product supplier.
How easy is the product's ability to be found locally? Is the product hard to find in your locality? This will fortify your product by making it a "hot cake."
Another important question that should be asked is Who is your target customer? And what is your markup potential?
The above questions should be answered, but we will have to answer them together as I begin to talk about how to test your products and how to get your first order.
In the next module, I will teach you how to set up a basic Shopify store. Make sure you go through what we've discussed and put them into practice; you will start seeing the result soon.
Read Also:
The above summarizes our Shopify Product Evaluation Tools that you need for your dropshipping business success. If you have any other questions concerning Shopify Product Evaluation Tools, kindly leave a comment below, and I shall revert.
Small Request
Kindly share it with your friends. Especially the ones you believe need this information. Sign Up Now and Get your first 3 months for only $1 monthly.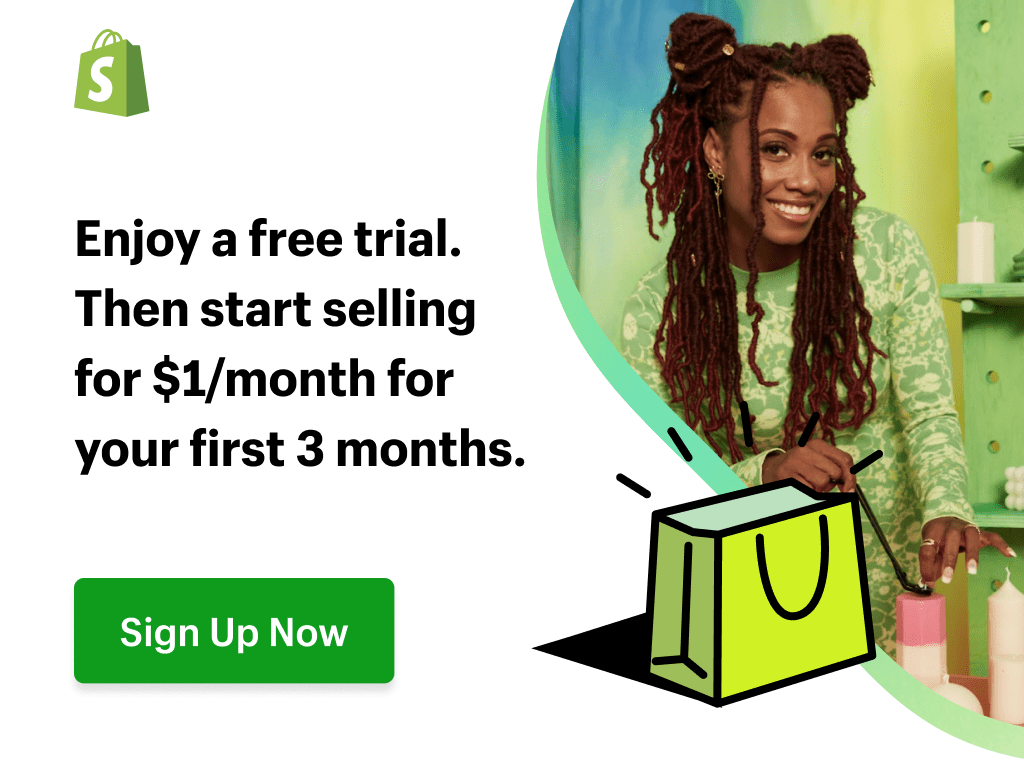 Sharing this information with others can make a huge difference. You may ask why.
Well, the truth is, my main aim is to provide the best information about drop shipping for both beginners and experienced dropshippers.
And I plan to continue doing so for as long as I can.
I would also like to thank those who support my work by reading and sharing my content.
Trust me, when you take your time to share, it will greatly help me and others who need this information.
Here are some great suggestions:
Pin it
Share it on another blog.
Share on Facebook (Share it with friends and even on Facebook groups)
Tweet it
Stumble it
This will only take a few seconds of your time, and I would appreciate it.
I appreciate you a lot. Thank you!
Join my Shopify dropshipping group mastermind and follow my blog to learn more about Shopify tips, dropshipping guides, tricks and checklists, and e-commerce in general.
If you enjoyed and learned something from this post, you can get me updates for free!
I send out email newsletters about new blog posts, tips, and tricks to help you grow your dropshipping business, new YouTube videos to give you more insights into the e-commerce market, and much more.
If you enjoyed reading this, you could also join my Facebook group. Thank you for reading how to make money dropshipping online from the comfort of your home.
Click here to Join My Facebook Mastermind Group