The Guide To Writing Product Descriptions (Conversion 101)
Do you want to write product descriptions for your product pages? in our last guide, we talked about what makes a product page stand out and the conversion factors to adhere to.
Welcome to Writing Product Descriptions that increase your store conversion rates without much effort.
Many things need to be done while developing an e-commerce store, so prepare yourself.
Product descriptions are easy to push to the bottom of your to-do list when you have so many other things on your plate, such as designing and building your store, photographing your items, and developing and implementing a marketing product.
It's also relatively easy to merely skim over product descriptions without putting in much effort or time to ensure that they're genuinely engaging to the reader.
Even if you are tempted, you should not give in.
The fact is that product descriptions are very critical.
According to eMarketer research, 82% of respondents said that product descriptions and specifications influence their purchasing decisions.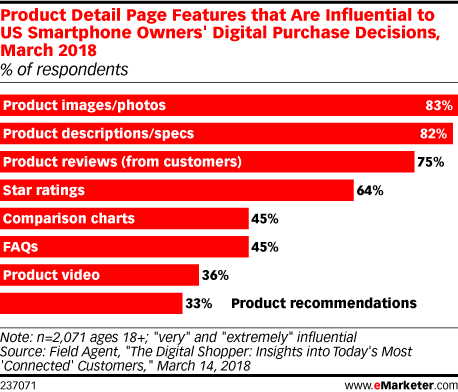 Eighty-two percent of individuals said that product descriptions influence their purchasing decisions.
According to the findings of yet another survey, an impressive 98% of online customers have chosen not to buy an item because the product description lacked crucial information or contained misleading details.
You must understand.
Let's get this party started.
Guidelines For Writing Product Descriptions
Here are five practical things to bear in mind while writing the product description.
1. Determine your ideal consumer type.
Who exactly is your product intended for? Learn about things like:
Demographics: Their ages, genders, educational levels, salaries, and other pertinent information?
Personality and beliefs: What is this individual passionate about, and what are their interests? In what ways does (or may) your brand's identity resonate with these issues?
Lifestyle: What is it like to walk in their shoes? What types of activities do they usually enjoy? What types of products do they buy? What types of media do they typically consume?
You may not know these answers until you start selling your product.
Do some market research while you're just starting to create accurate estimates. Change things up as you go.
Take a look at the Easy Adjustable Standing Desk available from the Inspireuplift.
This is probably total nonsense to someone who isn't interested in photography.
So if you ask someone who is, they will almost likely tell you that these headphones are a work of art.
As part of the overall strategy for writing the product description, Inspireuplift has targeted the special interests of its audience by going in a direct and targeted way.
2. Address the issue, need, or desire that the product addresses.
If your product has a unique selling point that none of your direct or indirect competitors offer, you're off to a great start attracting people's attention and racking up sales.
On the other hand, if you run an e-commerce business, especially a dropshipping firm, you should face significant competition.
As a result, the description of your product must tackle an issue, a need, or a desire that your target consumer has and then immediately explains how your product may assist in alleviating that problem, need, or desire.
In the following product description example, we will address some of the most common worries that men have while searching for luxury shoes, as well as how HELM's Bradley Browns are the solution to all of your problems:
They received their money's worth by getting something that was "designed and made to last in both style and quality alike."
Having a good appearance combined with a solid dosage of ego enhancement: "A shoe you'll be stopped and asked about more than once in a while."
Versatility: "Enough refinement for a three-piece suit… enough adaptability for jeans."
Comfort: "Bradley should be your go-to shoe whether you're wearing a collared shirt or a t-shirt."
HELM is aware of men's needs when looking for new shoes, and the shoe makes no time to conceal the fact that their product is the greatest alternative available.
3. Break down the information
One of the easiest ways you lose a potential customer is to overwhelm them with difficult-to-understand material.
The first tip for writing a product description that piques your visitors' interest is to divide the content into short, easily digestible bits. Using bullet points, headings, and graphic icons can help with this.
By glancing at the images and bullet points included in the brief product descriptions accessible under these categories, you may quickly browse through the description and get a sense of the product without wasting your time.
4. Ensure Your Call To Action Is Compelling.
Calls to action, or CTAs, are what guide site visitors down the route you've envisioned for your sales funnel. For example, they may be prompted to download content such as a style guide or ebook, purchase, join up for your mailing list, share a post or product page, or any other things.
The "Buy now" or "Add to cart" button on your product page should be your primary call to action.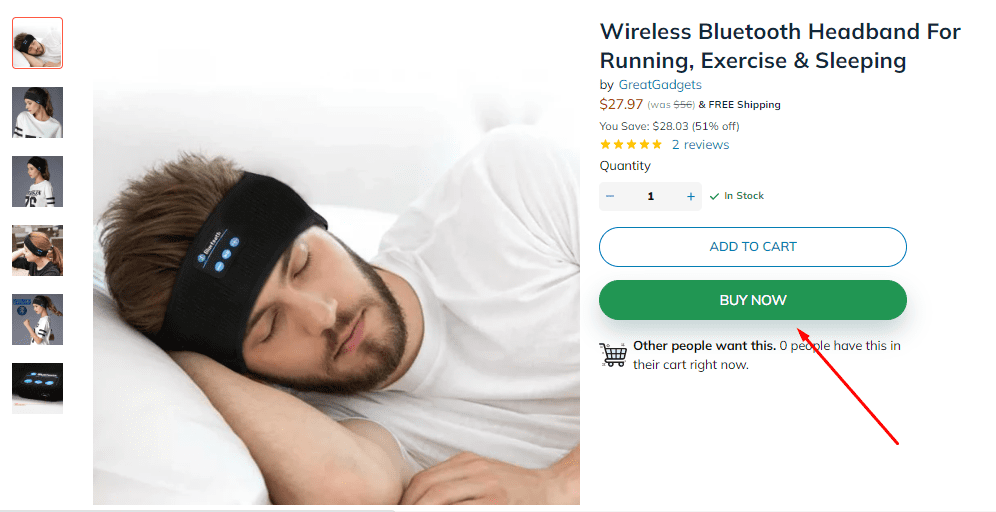 However, your product description has the potential to be a helpful tool for adding an extra push to an already actionable call-to-action.
Consider this product description offered by Inspire Uplift. Using descriptive language like "Highly compatible with devices" and "Wireless music anywhere:" allows it to meet all of the requirements for a great product description.
A prompt emerges at the end of the sentence, asking, "Are you ready to reset your life?"
The reader is personally addressed in InspireUplift, making the call to action much easier. It's a simple question: will you reset or continue to allow yourself to get dragged down?
When it comes to supporting visitors in making a purchasing decision, this seemingly little detail can go a long way.
5. Experiment And Make Adjustments Till You Succeed.
If you succeed in creating unique cash-cow descriptions on your first attempt, we will personally deliver you a prize.
However, the truth is that every step of the e-commerce process is just that: a process. Until you get to know your customers & figure out what works best for their buying habits, you'll have to rely on trial and error as your primary tactic.
As a result, I'm trying to say that you shouldn't be concerned if you don't feel immediately motivated.
Editing The Imported Product Descriptions
If you are looking for products and are using Dsers to do so, the app provides access to thousands of sellers for nearly every type of product imaginable.
If you add a product to your Import List, Dsers will import the product descriptions from the supplier in a convenient format for you to update. It only takes one click to do this.
Important: It also imports other crucial information, such as product images, which we will look at in Chapter 3 of this guide.
When you use Dsers to search for products on AliExpress, you can easily import the sellers' product descriptions.
For example, go to the Chrome Web Store, search for "Dsers Product Importer," and install it.

Even if importing product descriptions is a good starting point, your work is not yet complete.
These product descriptions include essential information you will need to have in your presentation. However, these product descriptions can be boring, imprecise, and even impossible to understand in their current form.
You must update and make them; you must write product descriptions consistent with your branding, personality, and business goals.
Let's go over a template for a short and dirty product description to include these tips in your store easily.
Read Also:
A Three-Step Product Description Template
When developing your product descriptions, you should use this easy product description template as a guide. For example, you can write as few as one sentence or as many as you want during each procedure.
Don't be afraid to be creative, but don't allow your thoughts to run away with you. It will work against you if it is overly long or boring.
This is the basic format for the product description:
Demonstrate how the product can improve the customer's experience. What qualities, difficulties, requirements, or desires does your typical customer have that make them a good fit for the product?
Link one or more of the product's features to the benefit they deliver. Tell your visitor the instant benefit they will obtain from it and the unique and remarkable qualities it possesses.
Make a concrete suggestion or offer a call to action. Make some suggestions for how they can use the product alone or in addition to other products. It would be an extra plus if the other products could also be found in your store; this would be an excellent potential for cross-selling.
And here's an example of a product description template in action:
Assume your store sells women's push-up leggings. Your written product description will probably sound something like this:
[1] You've worked hard to achieve those gorgeous glutes. They have the right to be viewed by everyone.
[2] These leggings are made of a high-quality material that is thick, breathable, and exceptionally comfortable. They are intended to embrace your contours and accentuate all important spots.
[3] Because they provide such incredible comfort and functionality, you can wear them all day, and we won't hold them against you.
And that concludes our second chapter.
Let's talk about how to do the same thing with your product photos now that you have gotten the gist of how to write a product description that piques your audience's interest, convincing them to buy your product.
Small Request
Kindly share it with your friends. Especially the ones you believe need this information. Sign Up Now and Get your first 3 months for only $1 monthly.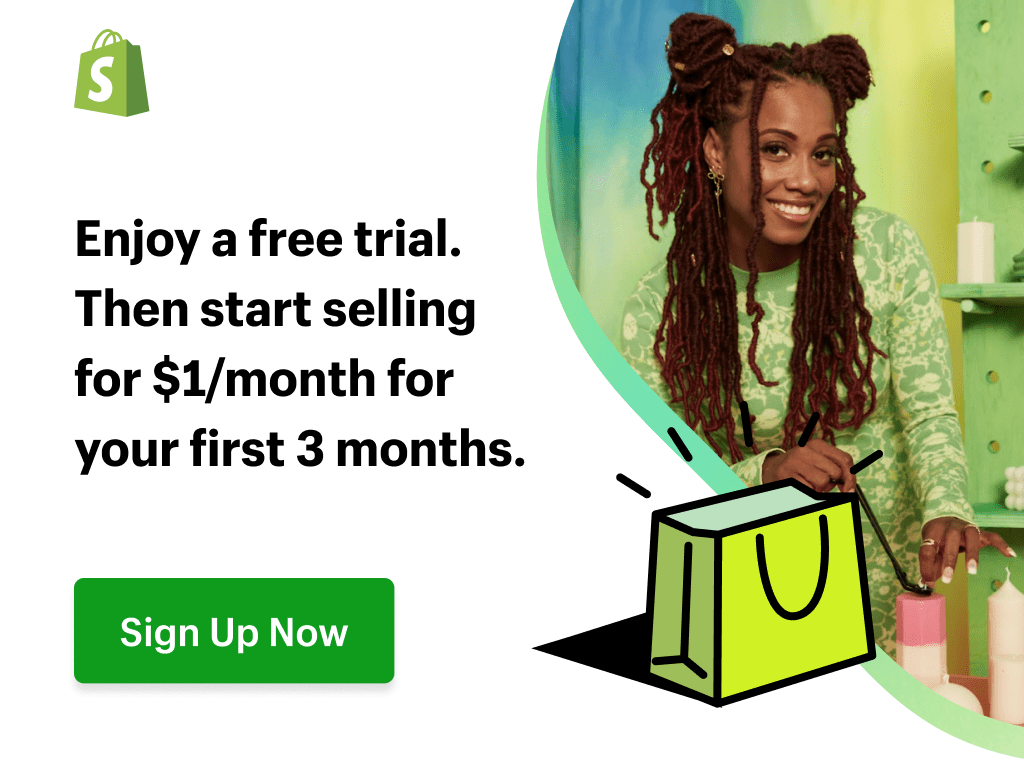 Sharing this information with others can make a huge difference. You may ask why.
Well, the truth is, my main aim is to provide the best information about drop shipping for both beginners and experienced dropshippers.
And I plan to continue doing so for as long as I can.
I would also like to thank those who support my work by reading and sharing my content.
Trust me, when you take your time to share, it will greatly help me and others who need this information.
Here are some great suggestions:
Pin it
Share it on another blog.
Share on Facebook (Share it with friends and even on Facebook groups)
Tweet it
Stumble it
This will only take a few seconds of your time, and I would appreciate it.
I appreciate you a lot. Thank you!
Join my Shopify dropshipping group mastermind and follow my blog to learn more about Shopify tips, dropshipping guides, tricks and checklists, and e-commerce in general.
If you enjoyed and learned something from this post, you can get me updates for free!
I send out email newsletters about new blog posts, tips, and tricks to help you grow your dropshipping business, new YouTube videos to give you more insights into the e-commerce market, and much more.
If you enjoyed reading this, you could also join my Facebook group. Thank you for reading how to make money dropshipping online from the comfort of your home.
Click here to Join My Facebook Mastermind Group