How I Built A $800k Dropshipping Business
How did he make a $800k Dropshipping Business? It is the story of a 24-year-old Allen from Hangzhou, China.
 As a student trying his hands on many money-making options to cope with school, he had just decided to take the opportunity of dropshipping. 
Who could have thought that his simple experiments with Oberlo and Shopify would bring this massive turnaround in his life? Allen said his dropshipping store had grossed over $800,000 in sales alone. 
Sign up for a free trial and enjoy 3 months of Shopify for $1/month on Select Plans.
However, understanding that most drop shippers and other e-commerce business owners would want to share in his business ideas, I decided to give this advice to help build your business.
Are you ready to learn some tips on how you can also make an $800k Dropshipping Business? Keep reading.
Table of Contents
Is Dropshipping for you?
Most people suggest that dropshipping is for the serious-minded person, with a complete focus on every part of their business.
But, according to Allen, business generally is all about enjoying your passion and trying to see where it goes over time.
Leo Gary is not his only online store, and before he even launched, he had tried so many other options that didn't yield as much output as at that time.
So he finally tried dropshipping with Oberlo and Shopify, which worked wonders for him.
And one fantastic thing about dropshipping is that you do not need to own any product to make sales.
Just your store, your suppliers, and your target audience, and you are good to fly.
As highlighted by Allen, there are better e-commerce businesses than dropshipping, but it is an excellent way for beginners to approach the e-commerce industry.
Advice: As much as you focus on doing your e-commerce business, try a few low-cost options as you learn. 
Failing in one option is not the end of everything. You can also read Beast Of Ecom: Building a Million Dollar Dropshipping Business.
Instead, it is an excellent way to learn and approach the market better.
So, the main point is to keep trying on many options; you never know the option that best serves your audience.
Choose a Product Niche in a Vast Category
After Allen launched his online, Leo Gary understood that making money took a lot of work.
It was because an online store has a different working structure from a physical store; you would need to try some marketing before people can convert to sales.
According to him, Setting up and launching your store is more like walking in the park, but the hard nut sells the products.
As a men's clothing dealer, he opted that going for an extreme niche targeting is not the best, as so many sellers now take that option.
On his side, they were advised that instead, beginners should go for a vast category and use particular winning niche products to get customers through their ad campaigns.
From his point of view, dropshipping allows him to sell many products and adjust to any niche at any given time.
So, if a niche product doesn't drive traffic, he can easily switch to a different one.
So, for potential and beginner dropshippers, he advises owning a store with many different products but generating traffic with a niche product.
It is so that it can be possible to switch to another if one doesn't work.
Advice: Choose a more enormous playground; open your store to many products. 
But doing advertisements, run your campaign with a specific niche product to attract many customers.
However, if one doesn't convert, you can change to another until you get your desired result.
Try using Facebook Ads.
There are so many ways to run ads and get a lot of leads for your products. However, Facebook creates a broader and more flexible marketing platform than other options.
For Allen, using Oberlo gave him a global playing ground, but he joined in with Facebook, which also has a massive, comprehensive database.
Using Facebook's massive database of users to convert to sales is very easy, but you must know how to approach the market first. Allen advises' using the Lookalike audience method, which works great for his store.
You can either use the Lookalike audience or try Facebook custom audiences. All Facebook, while you create a lookalike audience, is a base audience and then a choice of a similar audience to target.
Though this is not new to the e-commerce world, it converts.
Note: The more the audience Facebook has to source for you, the more accurately it can create a similar list of people.
According to Allen, adding a retargeting campaign to the lookalike audience method alone produced $600,000 in sales.
Advice: Do not limit your movements to SEM, SEO, and Google Ads; learn Facebook ads and try them.
It will help you reach a more significant number of users. In 2030, Facebook anticipates over 3 billion users on its platform, and you can leverage this option to convert to sales.
Read Also:
Final Tip on His $800k Dropshipping Business Store
Many people say that the US market is the most efficient market for a dropshipping business.
But for Allen, there might be better options. The more acknowledgments are given to an individual approach to marking, the less effective it becomes.
So, a newbie needs to check on another less demanding market.
It might be tough to cope with the cost of advertising and managing the US market with a low budget and little drop shipping experience.
Small Request
Kindly share it with your friends. Especially the ones you believe need this information. Sign Up Now and Get your first 3 months for only $1 monthly.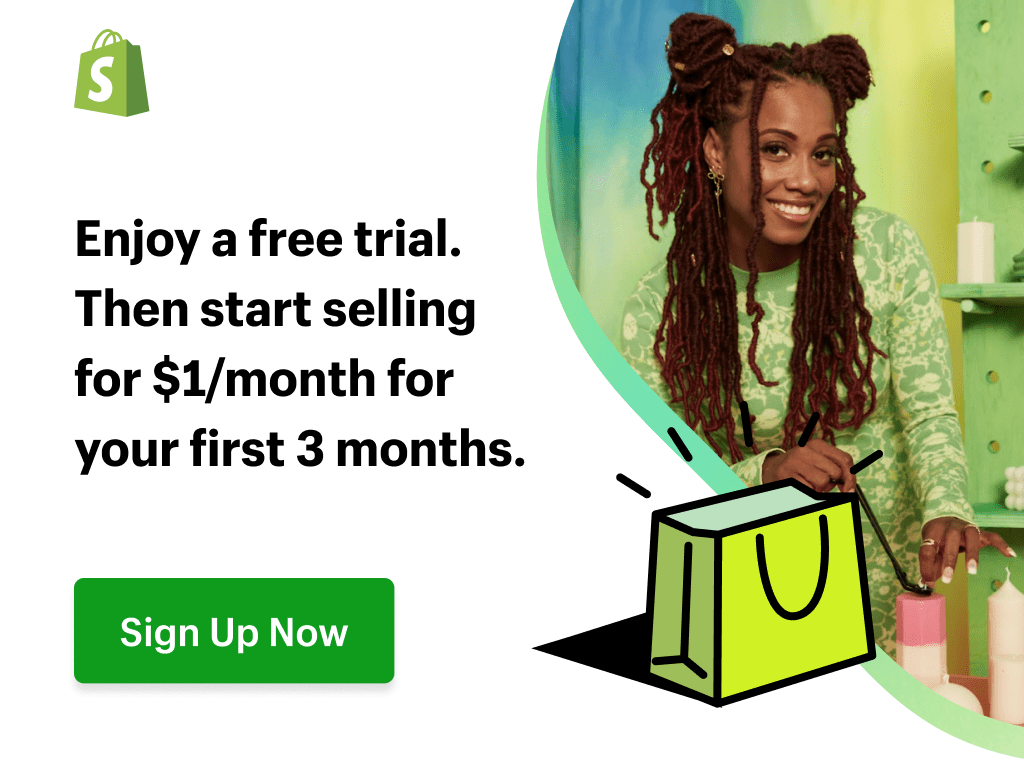 Sharing this information with others can make a huge difference. You may ask why.
Well, the truth is, my main aim is to provide the best information about drop shipping for both beginners and experienced dropshippers.
And I plan to continue doing so for as long as I can.
I would also like to thank those who support my work by reading and sharing my content.
Trust me, when you take your time to share, it will greatly help me and others who need this information.
Here are some great suggestions:
Pin it
Share it on another blog.
Share on Facebook (Share it with friends and even on Facebook groups)
Tweet it
Stumble it
This will only take a few seconds of your time, and I would appreciate it.
I appreciate you a lot. Thank you!
Join my Shopify dropshipping group mastermind and follow my blog to learn more about Shopify tips, dropshipping guides, tricks and checklists, and e-commerce in general.
If you enjoyed and learned something from this post, you can get me updates for free!
I send out email newsletters about new blog posts, tips, and tricks to help you grow your dropshipping business, new YouTube videos to give you more insights into the e-commerce market, and much more.
If you enjoyed reading this, you could also join my Facebook group. Thank you for reading how to make money dropshipping online from the comfort of your home.
Click here to Join My Facebook Mastermind Group