How To Use AliExpress Dropshipping Center
You may have come across AliExpress dropshipping center and you wondered what exactly does it do? Is it another Oberlo look-alike app?
AliExpress is a platform that has made it easy for most people to start eCommerce stores and scale them efficiently without much strain. 
If you've ever heard about dropshipping or currently have a dropshipping business, you probably know how vital AliExpress is in the eCommerce industry.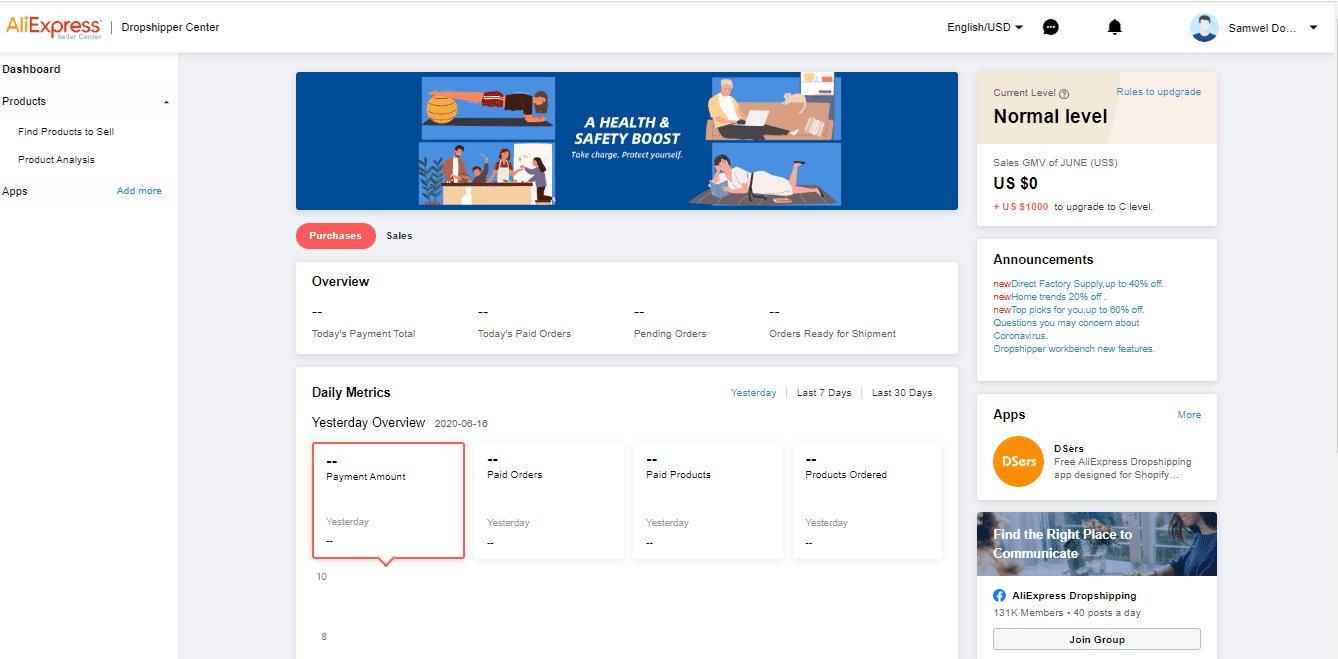 It is the backbone of the industry, and it is where most dropshippers source products from suppliers and sell them in their stores. 
AliExpress offers millions of products at lower prices so that dropshippers can make a considerable profit when they sell to their customers.
The AliExpress dropshipping center, also known as the AliExpress Booster Program, has plenty of excellent features that make the work dropshippers easy and helps them run their stores efficiently.
The AliExpress Dropshipping center was launched recently, and it comes with excellent features and some of the best tools for dropshippers.
What is the AliExpress Dropshipping Center?
The AliExpress dropshipping center is a tool made by the company to help make it easier for dropshippers to run their eCommerce businesses. 
With this tool, you can easily find products to sell and conduct product analysis efficiently.
The product research tool included in the AliExpress dropshipping center has three more tools to it. 
The analysis tool provides you with an easy way to see the number of sales a product of a specific supplier on AliExpress has.
What makes this tool even more ideal and suitable to consider is that it is free to use. You won't have to incur extra costs to use the AliExpress dropshipping center regardless of the value it provides to users.
This is a good thing because it will help you save costs on costs that you would have incurred using other product research tools on the market.
Features of AliExpress Dropshipping Center
The AliExpress dropshipping center offers dropshippers unlimited value, and the fact that it is free makes it even better to consider for those starting out their dropshipping businesses. 
If you are a beginner in the industry and you're on a tight budget, this tool can really come in handy and help you scale faster.
Here are some of the features of this tool.
1. It Helps You Find Hot Products to Sell on AliExpress
The main objective of the AliExpress dropshipping center is to make it easier for dropshippers to run their stores. 
Therefore, it helps you find hot dropshipping products to sell on AliExpress, depending on your niche.
The first thing you need to keep in mind is that before you launch your dropshipping business, you need to select a niche. 
Selecting a niche will make your work easier because you'll narrow your search for products according to your niche. 
Once you choose your niche and narrow down your product search with the tool, it will be easier to find hot products in your niche to sell to customers.
To find products with the AliExpress dropshipping center, three tools have been included to make your work easier. These tools include:
Hot Selling Products: The hot-selling products tool is designed to show users all the hot dropshipping products in different niches.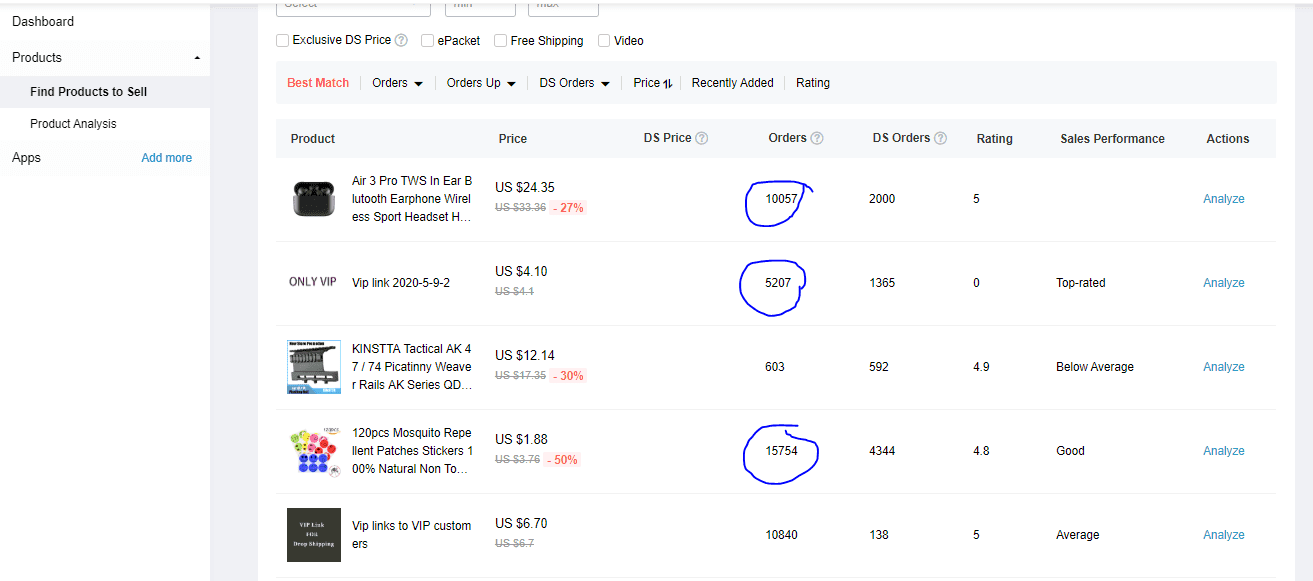 If you are looking for some inspiration or potential products to sell in your store, this tool can serve you well. 
If you don't select any niche in your search, you will all kinds of products from all niches on the search. 
The good thing about this tool is that it allows you to sort the products you're searching for by their delivery time and price. 
However, you need to keep in mind that the shipping time might be less but with higher costs. 
Therefore, you should be keen and ensure you select a product properly depending on the shipping time and price that is ideal for your business. 
What's more, there are plenty of sorting options included in the tool which you can take advantage of and choose your products appropriately.
Essential Terms to Learn:
DS Price – This is the price of the product plus the discount from your level.
DS Orders and Orders – Orders are the total amount of consumer orders, while DS Orders is the number of orders from dropshippers.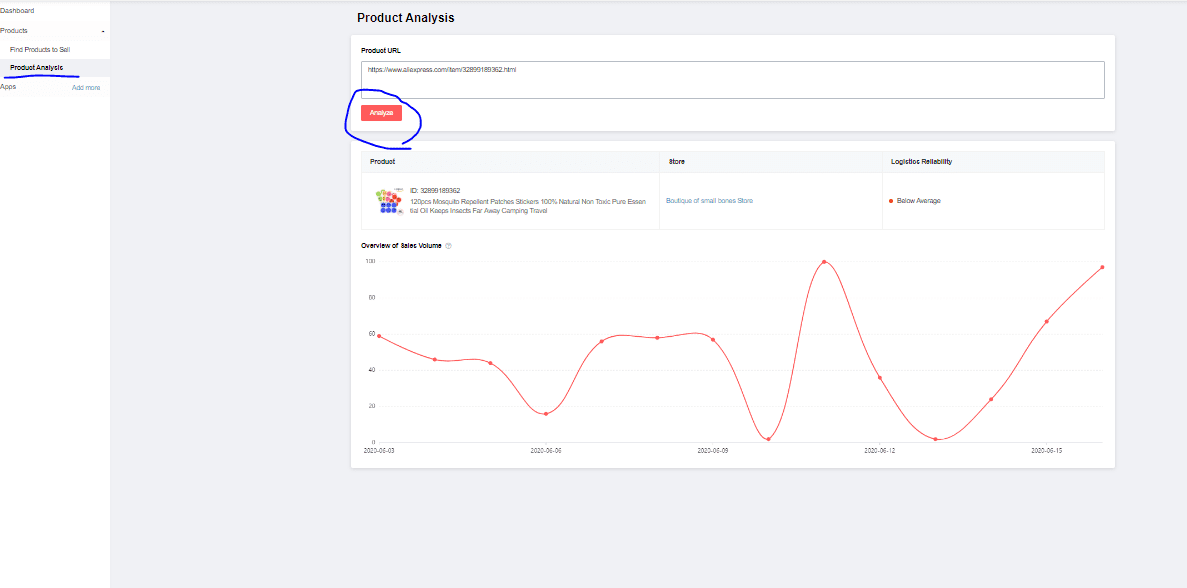 There is also a button included known as "Analyze" that takes you to the next tool in a new tab when you press it.

The interesting thing about this tool is that it fills itself automatically and gives you a lot of product ideas that you can sell in your store.
Search Products by Image
Another fascinating factor about AliExpress dropshipping center is that you can also search for products with images. That is a cool factor if you think about it and even makes your work easier.
To search for products this way, you can upload an image of the product you want to find and then search on AliExpress.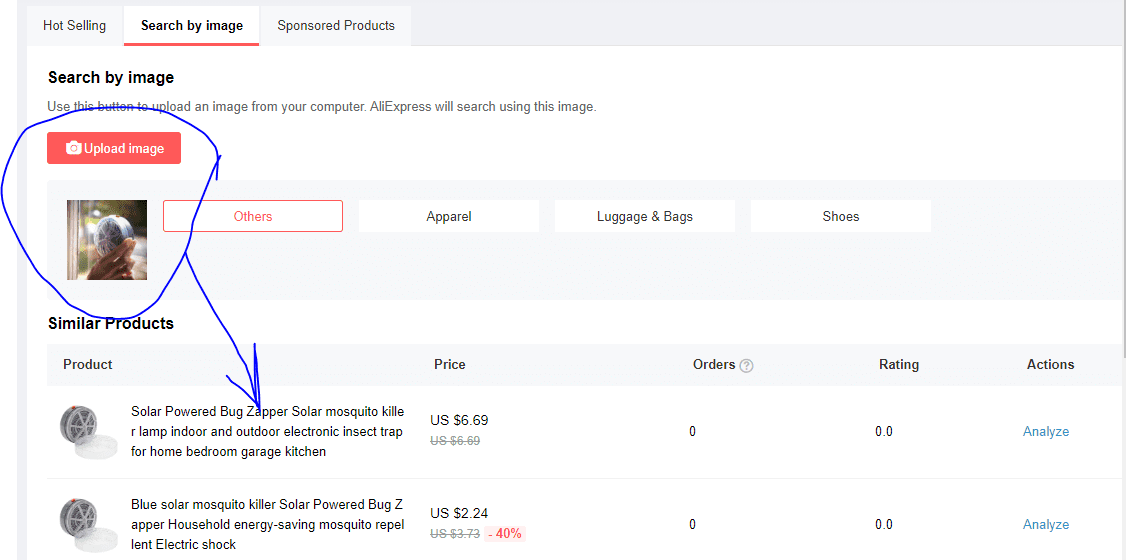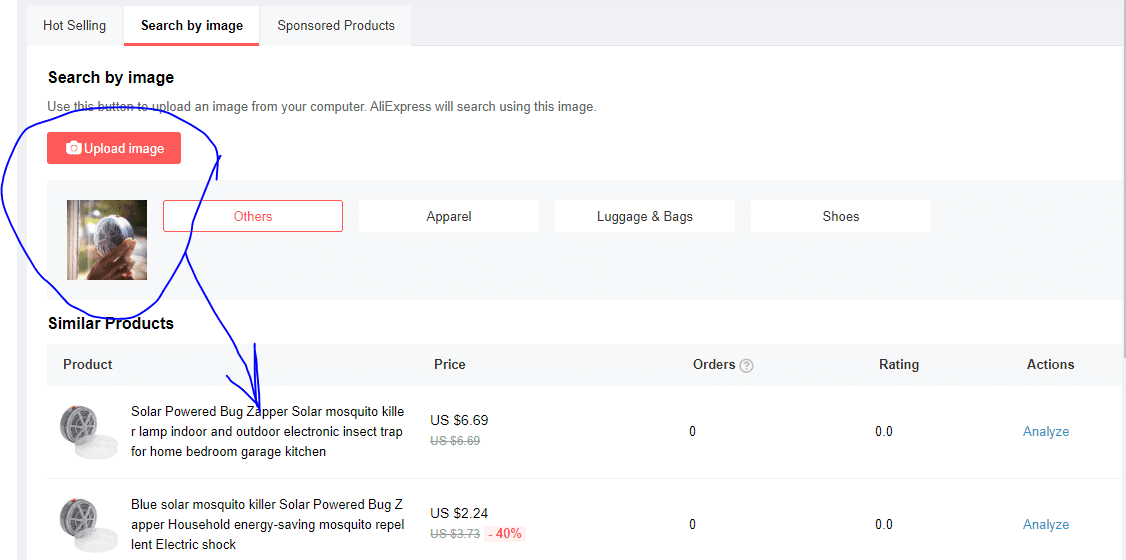 Therefore, it helps you find products similar to the image you uploaded and even the exact match.
Search for Sponsored Products
The last research tool included in the AliExpress dropshipping center is known as Sponsored Products.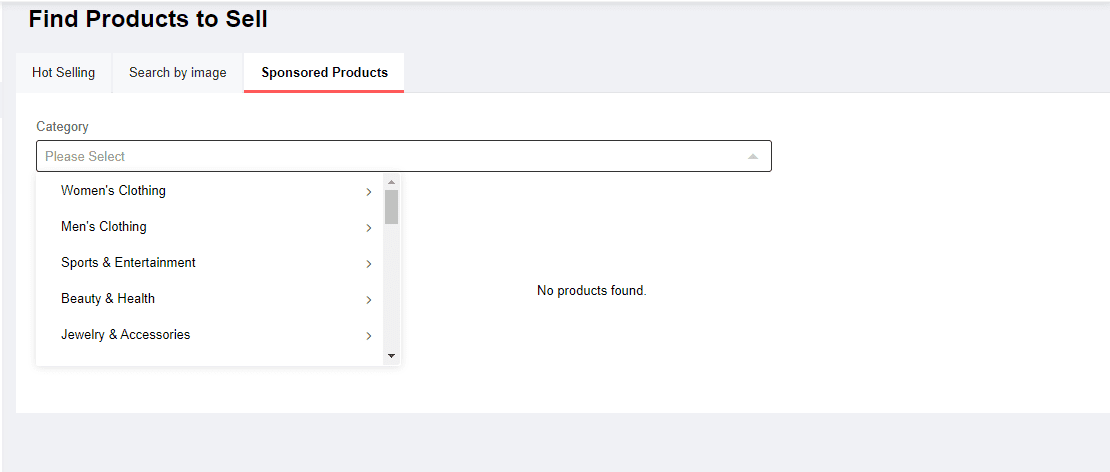 As the name suggests, this tool enables you to search for sponsored products by suppliers on the AliExpress platform. When you look at the first page, you will already have an idea of products that you can sell in your store. 
The tool also allows you to sort the products in different categories to find products that are available in your niche.
The AliExpress Product Analysis Tool
Another fascinating tool included in the AliExpress dropshipping center is the product analysis tool. It is an excellent tool that helps you to analyze the products on AliExpress and learn more about their sales and popularity.
There is a search button included in the tool, which, when you click, it provides you with a graph with plenty of data from the product. Thanks to this tool, you can see the sale volume of a product.
You should note that the sale volume of a product is indexing that ranges between zero and one hundred.
Therefore, this means that the higher the value, the higher the sale volume of a product. However, the only drawdown is that the tool doesn't show you the exact sales data, but only a range between 0 and 100.
 For instance, Google Trends does a better job of showing a graph of a product showing its popularity and search data, compared to the analysis tool.
The search analysis tool also helps you to see how reliable the logistics are and the chances that the product will arrive on time to the buyer. 
It is unknown how AliExpress does this, but we believe that they somehow combine all the data they have, such as reviews, tracking information, etc.
You need to know that the product analysis tool allows you to research one product at a time. It also gives you the sales volume from a supplier on AliExpress to who you got the product's URL from. 
Therefore, this shows there is a higher possibility that there might be other AliExpress suppliers selling a similar product at an affordable rate.
What makes this tool ideal and worth using is the fact that it provides you with a faster way of seeing the number of products that an AliExpress supplier is selling and whether it is growing or declining in popularity and demand.
Activating the AliExpress Dropshipping Center Tab and Adding it to Your Account.
If you have an AliExpress account and want to start using the AliExpress dropshipping center tool, you need to know how to activate it first and add it to your account. There are several options that you can use to activate it, which include:
You can choose the option of placing a lot of orders so that the AliExpress platform can think that you are dropshipping. You might get lucky and receive a notification about the tool to start using.
Adding any AliExpress supported app – The second option to consider is adding any AliExpress supported apps such as ShopMaster, DSers, or Topdser. These apps can work properly with AliExpress dropshipping center once you install either one of them.
Sign up for an account on the AliExpress dropshipping center – This last option is the most recommended one. You only need to head over to the platform and sign up for an account and then add the tab to your AliExpress account. Here is a link to do that. Using the link to sign up is the easiest option and is available for everyone who wants to use the tool.
Accessing the AliExpress Dropshipping Center
Accessing the AliExpress dropshipping center is very easy, and you can find it by pressing any tab on your profile, such as "My Orders" or "My AliExpress." However, to do that, you first need to activate the AliExpress dropshipping center. 
If all goes well, you will see a new button appear situated right on the top row of the buttons, which will be named "Dropshipping Center." 
How to Use the AliExpress Dropshipping Center on Your Store
The good thing about the AliExpress booster program is that there are also extra research tools that have been included and made available freely. 
Therefore, if you are running a dropshipping store on a budget, this is a huge advantage to consider because you won't have to pay for any product research tools, which are usually costly and attract monthly recurring payments.
When you want to use the AliExpress dropshipping center in your store, the first thing to consider is checking the product research tool.
The tool will come in handy and help you find products in your niche faster and connect with the right suppliers. 
The Trusted Supplier Rank
There is also a trusted supplier rank tab that provides you with all the information about a trusted supplier that you can consider working with depending on your niche. 
The suppliers are well-sorted, depending on their age on the platform, reliability, and sales. Therefore, you won't have to struggle too much trying to find a supplier to work with, since all that work has been done for you.
All you have to do is source products and suppliers in your niche. The tool gives excellent insights into reliable suppliers, hot products to sell on your dropshipping store, and analysis of all the products you select.
That simply means all the work has been cut out for you, and all that's left to do is choose your products and suppliers, then start selling products in your store. 
Simply put, the AliExpress dropshipping center offers:
Stores supply drop shipping services.
Customized product sourcing tips
Exclusive apps, tools, and APIs
FAQs
Check out below some of the frequently asked questions and their answers.
Is it free to use the AliExpress dropshipping center?
The answer to this question is a resounding, yes. You won't have to pay any money to use this tool.
Is it accessible for people who aren't using AliExpress to dropship?
Absolutely! You can use it even if you are not dropshipping with AliExpress. However, you still need to have an account on AliExpress to use as much as you want.
What should I do when my AliExpress dropshipping center is not showing?
If you applied all the information we provided on this post to activate your AliExpress dropshipping center account and still don't see the tab on your account, consider applying other options such as using a partner to see if it might work.
You should also try to clear your cache. However, if all of these things don't work, you should consider creating a new account.
If you are running a dropshipping business, you probably know that product research can be time-consuming and also costs a lot of money.
However, the AliExpress dropshipping center offers dropshippers an excellent alternative to save on costs and time, and maximize learning and scaling their business.
Therefore, it is an ideal tool to consider using, especially for beginners, because it alleviates the tedious work usually found when starting as an eCommerce business owner.
Read Also: eCommerce Business Guide: Launching a Profitable Store 2021
Conclusion
The AliExpress dropshipping center is, without a doubt, one of the best tools to consider using for all dropshippers out there.
It's also easy to use, but it's also free and efficient, which makes it the best option to help you scale your business and meet your target audience easily without straining too much.
Small Request
Kindly share it with your friends. Especially the ones you believe need this information. Sign Up Now and Get your first 3 months for only $1 monthly.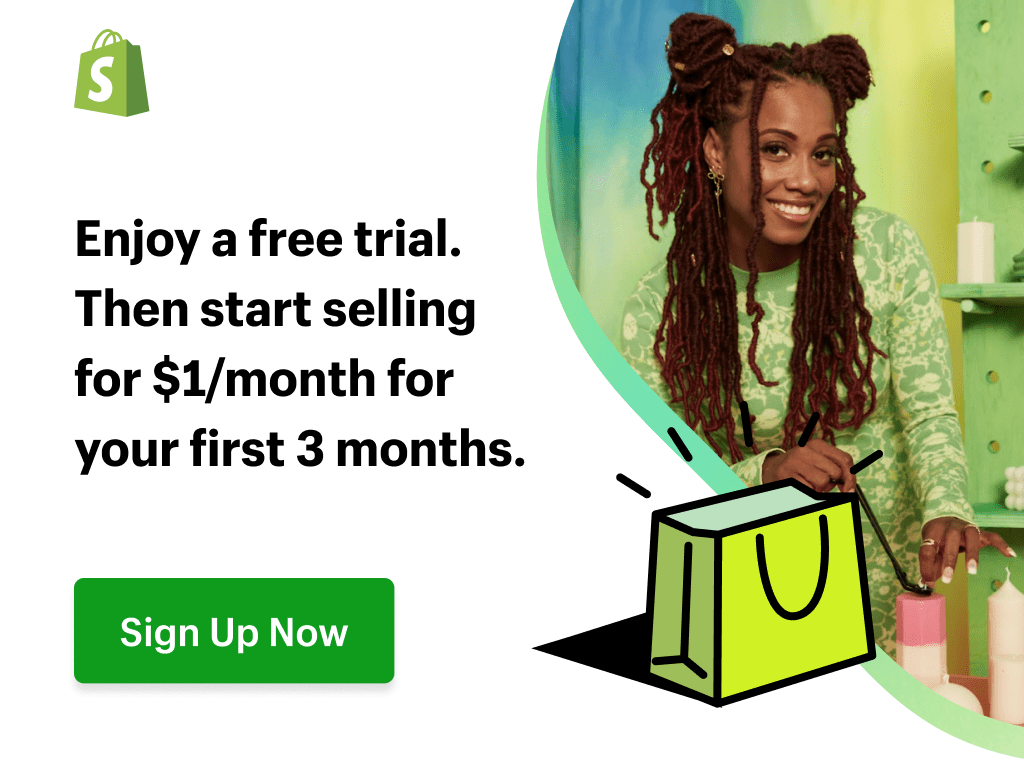 Sharing this information with others can make a huge difference. You may ask why.
Well, the truth is, my main aim is to provide the best information about drop shipping for both beginners and experienced dropshippers.
And I plan to continue doing so for as long as I can.
I would also like to thank those who support my work by reading and sharing my content.
Trust me, when you take your time and share, it will greatly help me and others needing this information.
Here are some great suggestions:
 Pin it
Share it on another blog.
Share on Facebook (Share it with friends and even on Facebook groups)
Tweet it
Stumble it
This will only take a few seconds of your time, and I would appreciate it.
I appreciate you a lot. Thank you!
Join my Shopify dropshipping group mastermind and follow my blog to learn more about Shopify tips, dropshipping guides, tricks and checklists, and e-commerce in general.
If you enjoyed and learned something from this post, you can get me updates for free!
I send out email newsletters about new posts published on the blog, tips and tricks to help you grow your dropshipping business, new YouTube videos to give you more insights about the e-commerce market, and much more.
If you enjoyed reading this, you could as well join my Facebook group. Thank you for reading how to make money dropshipping online from the comfort of your home.
Click here to Join My Facebook Mastermind Group