60+ Best Dropshipping Products To Sell Now
The main challenge that most new dropshipping entrepreneurs face is choosing a niche to focus on and the best dropshipping products to sell. A product based on personal interest or just passion has been the most common mistake.
The idea of selling a product based on passion or interest-only sail if that's your primary objective; however, if you look to build a profitable dropshipping business, you want to discard passion or interest aside when conducting marketing research or at least, your strategy should meet the criteria in this dropshipping guide.
What's Ahead on The Best Dropshipping products ?
In this guide, we intend to explore the following:
Finding the bestselling Dropshipping products
Best Dropshipping products
Things to consider when selecting Dropshipping products
Building a successful dropshipping business online
Dropshipping products FAQ
Things To Take Into Account In The Selection Of Dropshipping Products
1.MAP Pricing
Some manufacturers impose a minimum advertised price (MAP) on their products, requiring all resellers to price the products at or above a certain level. The pricing base helps merchants make a reasonable profit by carrying a manufacturer's products, and it prevents price wars that commonly arise for products that are easily dropshipped.
It's a massive boost if you can land a niche where manufacturers implement MAP pricing, particularly if you want to build a high-value, information-rich site. Because all rivals' prices are the same, you can compete solely on the strength of your website and avoid losing business to less-reputable but cheap competitors.
2.The Perfect Price
Ensure that you decidedly take into account the prices relative to your pre-sales service level. Most people feel at ease placing an order of $200 online without talking to anyone on the phone.
However, with a $1,500 item, it's a different ball game altogether. Often, most people would like to chat directly with a sales agent before making a major buy to make sure the product is fit and ensure that the store is legit.
Make doubly sure you provide personalized phone support if you plan to sell items at high prices. You will need to ensure that the margins are rich enough to warrant the support you need for pre-sales.
Quite often, the $50 to $200 price range is the perfect place to optimize incomes without extensive support for pre-sales.
3.Marketing Potential
Before you launch a brand, think through how you'll market it, you do not want to do that three months later when you discover customer acquisition proves a nightmare. You must develop a few different ways to advertise your store; you can write articles, give away products, or engage active online communities that use your selling products. Otherwise, you should rethink your plans.
4.Hard to Find Locally
Provided you don't get too specific, selling a product that's hard to find locally will boost your chances of success. The majority of people who need batteries, for instance, would simply head to the nearest store. But where would you go to get a medieval knight's outfit or falconry training gear? Your best bet probably would be to head over to Google and start looking for information.
5.Additional Accessories
Lower-priced accessories have considerably higher margins than higher-priced products, as a general rule of retail. While a cellphone shop would only make a 5% profit on the latest model, it will almost certainly make a 100-200% profit on the case that goes with it.
Customers are far more sensitive to the price of a big-ticket item than they are to the price of lesser accessories. To use the previous example above of cellphone, customers will most likely shop around for the best deal on a high-end Apple iPhone.
But, on a $30 to $40 phone case, are you going to shop around for the best deal? Most likely not. It's possible that you'll get it from the same store where you got your phone.
6.The Smaller, the Better
It can be challenging to sell big, heavy equipment expensive to ship in a world where free shipping is commonly expected. The smaller the item, the easier it is to ship it to your customers for a low price.
Choosing the best dropshipping goods is a difficult task that necessitates the consideration of some factors.
The above guidelines should give you a good idea of the kinds of dropshipped products that are successful. For more information on these attributes, you may need to check this in-depth article on selecting a profitable niche market.
7.Low Turnover
By now, you've concluded that investing in a high-quality, educational website pays off handsomely. However, if your products change every year, maintaining that site will soon become a mountain of work.
Look for products such as tools or personal care items that aren't replaced with new models every year. That way, the time and money you put into creating that fantastic website will be more effective.
Finding the bestselling Dropshipping products
Not every customer is equal. It's weird how some customers, small spenders demand the heavens, while other big spenders seldomly ask for anything.
Targeting the right demographic can be profitable for your company. The products that appeal to these customers tend to be valuable:
Business Products
Corporate clients are often more price-sensitive but almost always buy more than individuals. If you develop a relationship and win their trust, you open the door to a long, lucrative relationship with high volumes. Aim to market products to individual consumers as well as to corporations if necessary.
Hobbyist products
People enjoy their hobbies and spend large sums on tools, training, and equipment for them. People who love fishing could invest a lot in their boats, and many serious mountain bikers have bikes that are more expensive than cars. You will do very well to target the right hobby niche and relate effectively to enthusiasts and their needs.
Products with repeat purchases
Recurring revenue makes for a fantastic thing to have. You can quickly grow by building a loyal client base who will frequently return to purchasing products that are available or need to be reordered frequently.
Best Dropshipping Products to sell 2021
Whether you're a Dropshipping Store that deals in one product or sells high ticket products, check out our list for the Best Dropshipping Products in 2021 for your Dropshipping business. And the products are as follows:
Tools and home improvement
Wardrobe and accessories
Camera and cell phone accessories
Health and personal care
Kitchen and grocery
Home and bedroom
Gaming
Office products
Car accessories
Tools & Home Improvement
Automatic Soap Dispensers
Marketing Tip: Find suppliers that offer more smart, contemporary designs, unlike industrial or metallic ones.
Automatic soap dispensers can also remind you of public washrooms, but it's of the essence the consumers can visualize the product at home.
Automated or touchless soap dispensers have been an integral part of public washrooms for years. Greater awareness of viral health appears to generate increased demand for the product as a household product.
Searches rose to hit their highest peak at the end of May, but the figures remained consistently higher in 2020.
Automatic soap dispensers can still be one of many cleaning products, which become popular in the conceivable future with cleanness still at the top of our mind.
Smart Lights
Marketing Tip: Smart lighting is a visual product that implies that consumers want to see before making a purchase. Consider starting a YouTube channel to portray impressive light, showing that your product allows users to create.
Smart lights are power-efficient LEDs that link to your smartphone or tablet via an app. Since LED light bulbs can change color, smart lighting systems enable users to plan and program lighting at home.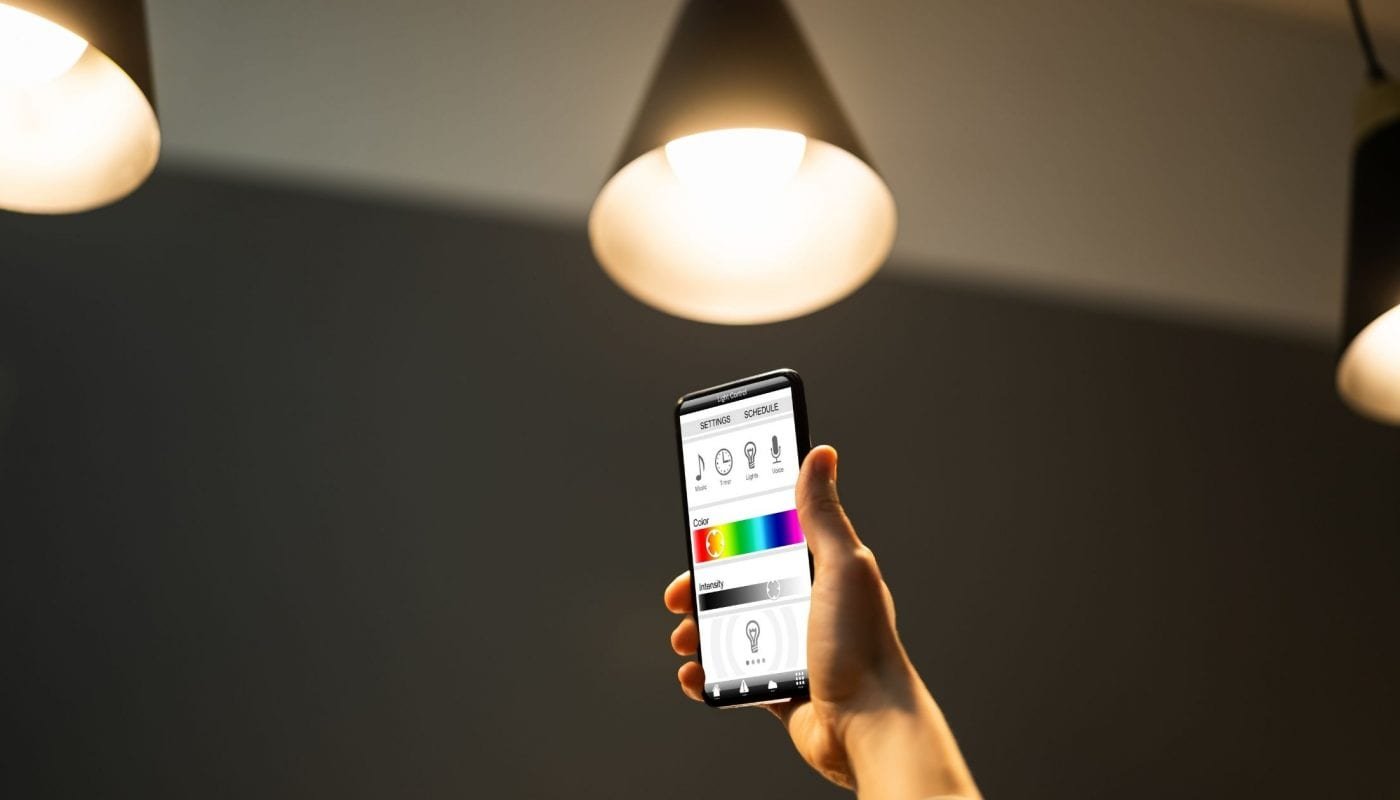 For five years, search interest has steadily soared, with sharp peaks at the start & end of the festive period, show they are popular both as a gift and as a way of adorning. The holiday's numbers peaked in 2020, and it's expected to continue into 2021.
Smart Locks
Smart locks offer the possibility to lock and open your door hands-free. In combination with security features that enable your locks to be remotely controlled, they have become increasingly popular as a simpler, more affordable alternative to complex home security systems in recent years.
Smart locks in recent years have steadily grown in popularity, peaked during the festive seasons, and remain very interested in searches throughout the year. Going forward, expect a consistent trend in 2021 for the sale of smart locks.
Smart Plug
Marketing Tip: As people in their homes have multiple outlets, consumers probably would prefer to buy smart plugs in large quantities.
You want to draw in consumers to buy in bulk at a reduced price through discounts and coupons.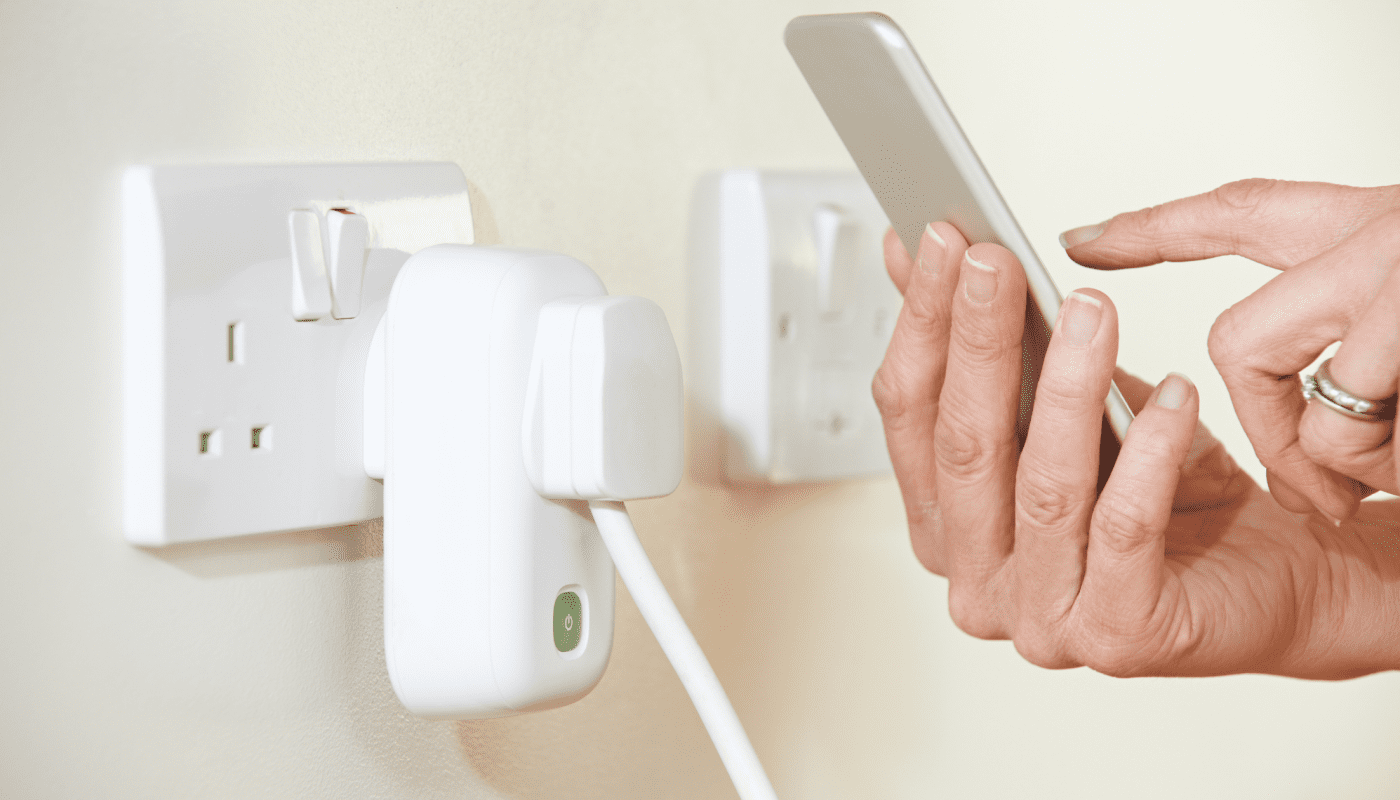 Smart plugs are devices for automating any existing home outlet. They can be remotely operated from a smartphone or tablet, programmed to turn on or off when it's not in use. Also, double as flood guards.
Every year since 2017, smart plugs have become more popular, with increasingly higher peaks during vacation. Month on month figures was the highest, as were the holidays, which could continue through 2021.
Wardrobe and accessories
Squat-proof leggings
Marketing tip: Target Primairly Fitness blogs, message boards, and social media groups probably involve many prospective clients. Posting and taking part in conversations in the community could be a great way to discover a dropshipping niche and grow your brand.
Leggings are common fitness wear, but yoga & squat poses all tend to produce stretches and tears. Squat-proof leggings are made of a thicker, malleable material; they have been developed to address the problem of stretches and tear.
The searches for Squat-proof leggings started in 2018 but quadrupled around Christmas during 2019. We expect this trend to remain steady in 2020 with even more pre-Christmas figures; squat-proof leggings are poised for even higher potential growth in 2021.
Tracksuit
Tracksuits are loose, two-part outfits made of pants and tops – often a hoodie or zip-up jacket. The tracksuits make for a hybrid of sport and casual wear – blending comfort with style, forming part of the growing "athleisure" market.
Tracksuit searches have surged over the last five years, usually topping-out in November. Each month in 2020 saw higher figures than in the previous year. With a big jump in the holiday season of 2020, expect tracksuits to continue surging through 2021.
Mom Jeans
Mom jeans are high-waist female jeans, which were originally popular in the late eighties and early nineties. The word "mom jeans" did not refer to them until 2003.
Through a remarkable Saturday Night Live skit, they re-emerged in popularity. Millennials have contributed to driving this new boom in the interest for these once trendy jeans.
In the past year, searches and sales for mom jeans have seen a surge, with popularity currently rising. Jeans for moms are considered more comfortable than other jeans and make for excellent autumn wear, so after 2020 we expect them to be very popular and highly sought after.
Overshirt
Marketing tip: Overshirts can be available in different styles & colors, but you want to avoid broad disjointed product collections. 
Because smaller, well-branded collections, which target narrower specific demographics, tend to remain memorable and lead to more sales.
Overshirts are loose-fit shirts worn over other shirts, thus its name. They can be formal or informal and are most popular in the autumn, adding an extra stylish warmth layer.
The search for Overshirts in the last two years has seen some growth. But recently, there was a massive rise with the searches at the end of September doubling what they were and an increased interest during the holiday season.
So, expect that this trend will continue throughout 2021.
Silk Pajamas
Marketing tip: Also Selling Silk Pajamas opens up a world of opportunities for sleepwear combination. It could be a great way to boost sales when you pair them with the sleep masks at the top, lingerie, housecoats, or woolly socks.
Hovering at the cross-section of comfort and class, Silk Pajamas are a transcendent sleeping staple. Silk is flexible and breathable and gives the skin a refreshing sensation, ideal for sleeping.
In recent years, Silk Pajamas have become more popular. In late September, purchases tend to soar and peak around Christmas. With the highest numbers in 2020, venturing now in the Pajamas sets you up for enormous earning in the coming year.
Balaclavas
Marketing Tip: Buyers shopping for balaclavas are also possibly looking for other winter gear. You want to offer discounted packages of products with caps, mittens, gloves, or scarves to boost your profits.
Balaclava is warm winter headwear, which flows over the mouth, face, and ears. They are normally knitted, come in different colors and styles, and have an additional advantage of mouth coverage, which became essential in 2020.
As most winter wear, balaclavas are a common holiday present, usually with peak sales in November. In2020, in early April, however, balaclava searches reached their highest point ever, perhaps as a result of the pandemic.
Though balaclavas alone cannot prevent the spread of COVID-19, they have been common in 2020, given they can cover the less glamorous medical masks. The number is expected to soar even more now that they're in the season.
Slides
Slides. The open-toed, backless footwear is generally made of rubber. Older generations will likely associate the slides with wart prevention in public showers, but the Slides transition to high fashion has been unlikely. The latest collections have all incorporated brands such as Prada, Gucci, Burberry, and Marc Jacobs.
And wearing Slides with socks too cuts as "cool."
Slide searches have increased over the past few years. Although typical with the peak in summer, they are increasingly becoming popular as an all-year-round indoor shoe. The 2021's sales were higher than ever, and you can expect a sustainability trend in 2021.
Silicone rings
Marketing Tip: Silicone rings are available in all kinds of colors and designs, with some even looking the same as metal wedding rings. You want to brand yours for a very specific niche. It's vital to do so given the wide variety of products are available.
Over the past four years, silicone rings have gained popularity, with continued search volume and sales. They are usually most popular during the summers, as consumers look forward to doing more outdoor activities and accessories less likely to break.
Silicone rubber will lack the prestige that comes with gold or silver, although it's durable, water-resistant, and much cheaper. That's probably why silicon rings are popular amongst people with active or outdoor hobbies, in particular.
Backpacks
Marketing tip: You want to avoid broad, disjointed collections of products that try to cater to every audience. Because smaller, well-branded collections that focus on narrower demographics tend to remain more memorable and lead to increased sales.
Backpacks are yet another back-to-school style that makes them the ideal solution to sell to a niche market. Using a broad brush, you can easily paint children, but something as simple as a backpack can be a great way to create a new feel-creative expression.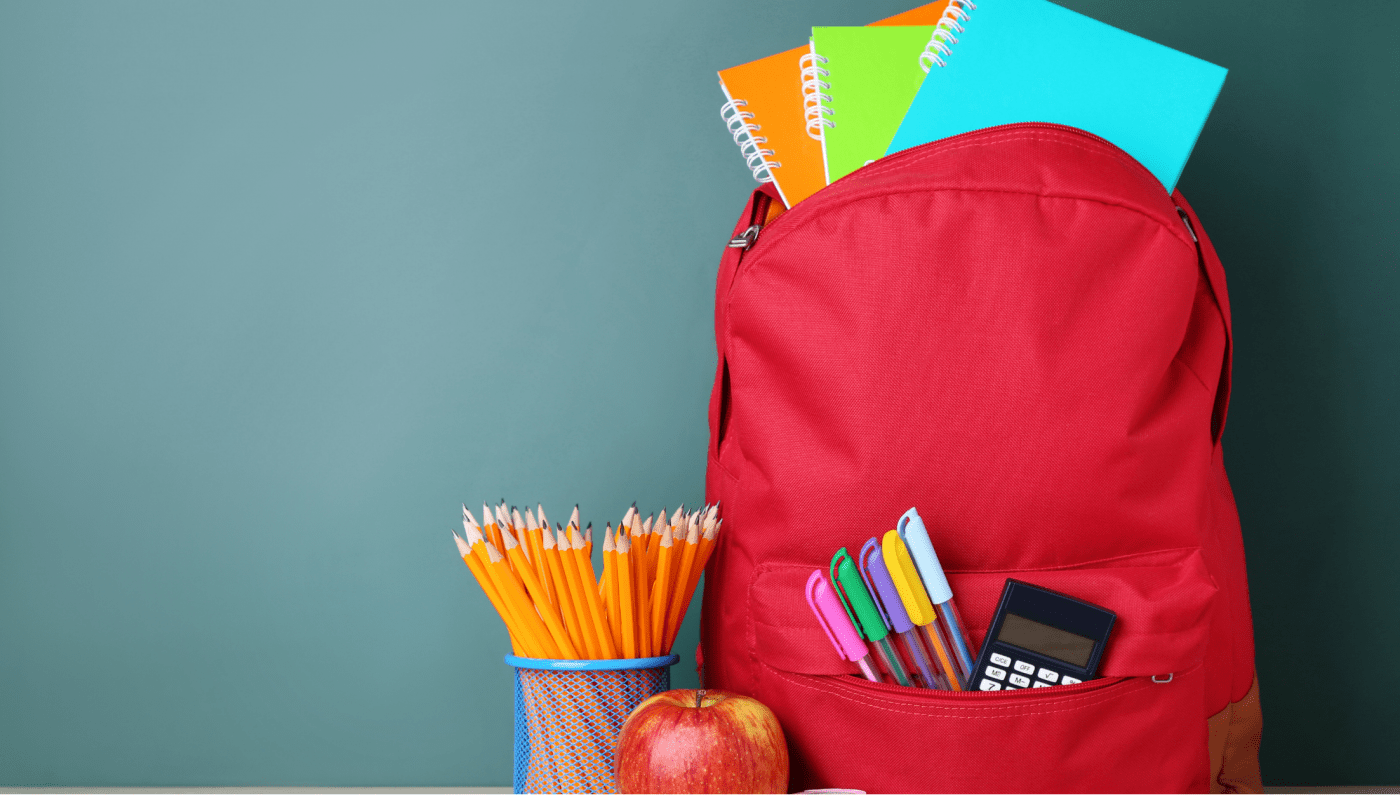 Like crayon cases, backpacks yearly peak around school time, and that's been slowly getting higher every year. Backpacks make great for back-to-school shopping, but they also reach the peak around the holidays and late spring, when hot weather means more picnics, hikes, and walks.
Camera & Cellphone Accessories
Ring Lights
Marketing Tip: Currently, there are many search queries – particularly for various applications – around the ring lights. Consider researching a keyword on what potential clients would look for and start a blog to help them out.
Circular lights in close-up photos are intended to illuminate surfaces evenly. Ring lights-designed originally for use in dental photography, ring lights are increasingly popular with influencers, steamers, and selfie lovers.
Each year since 2015, annual ring lights peak around Christmas, and they have become more popular. But this product was still at its highest peak in April of 2020, a growing search interest. Given the consistent numbers, this dropshipping product is expected to be profitable through 2021.
iPhone Tripod
Marketing Tip: Selling an all-in-one broadcast package including tripods, ring lights, green screens, and other equipment could be a fantastic way to entice customers to get the gear they need as easily & quickly as possible.
In recent years, tripods designed for iPhones and other smartphones are becoming increasingly popular. The tripods can be sold for outdoor use, like fancy new studio equipment or just a handy way to call FaceTime hands-free.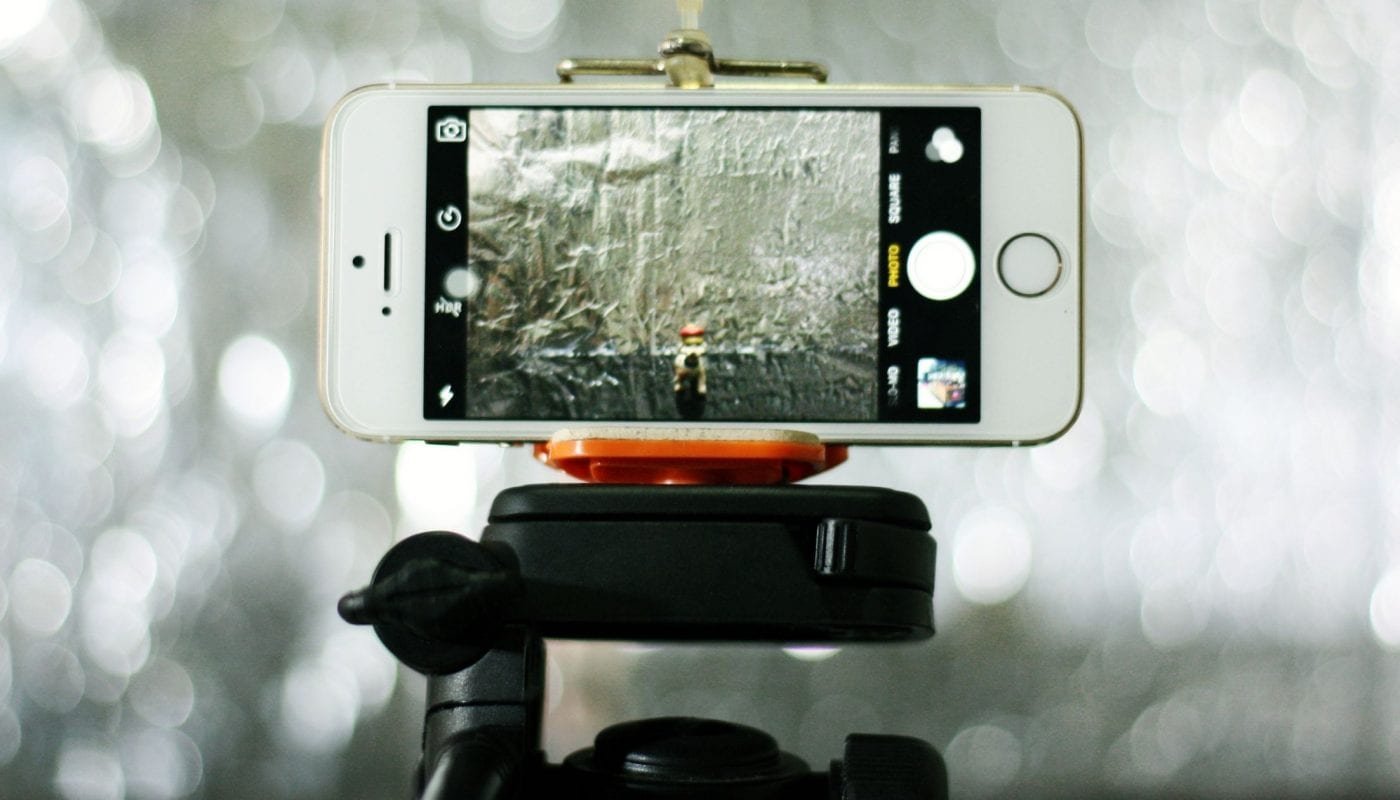 Smartphone tripods have been a popular stuffer for years, but March 2020 has become the largest year yet due to its massive search interest. The numbers remained the highest month on month in 2020 and are expected to continue through 2021.
Portable Green Screens
Marketing Tip: Influencer partnerships can prove an effective way to market green screens. It not only helps get the word out on your brand, but it is also good to show the cool effects your prospects our product could do.
Green screen or chroma keys technology has been around for decades, but it's only recently that the home version gained prominence. Portable green screens come in various sizes and styles, some of which are intended to fit & hinge on office chairs and others doubled up as reflectors.
Toward the end of March 2020, green screens were searched almost three times the previous highest point and again peaked in August 2020. As video conferencing becomes more prevalent, expect Green screens as a major seller in 2021.
Mobile Skin
Marketing Tip: Mobile skin consumers tend to put a premium on the exclusivity value. Thus, a third-party product will work, but you need to leverage the benefit that comes with a print-on-demand app to design products that appeal to these buyers. Designing your products on the POD app lends you an edge in the arena of uniqueness. 
Mobile skin is particularly flexible, usually made of the rubber-padded case. The phone case is an unbelievably versatile product. Powered by unlimited styles, colors, and designs, Mobile skins can be sold along with almost any product that targets a niche.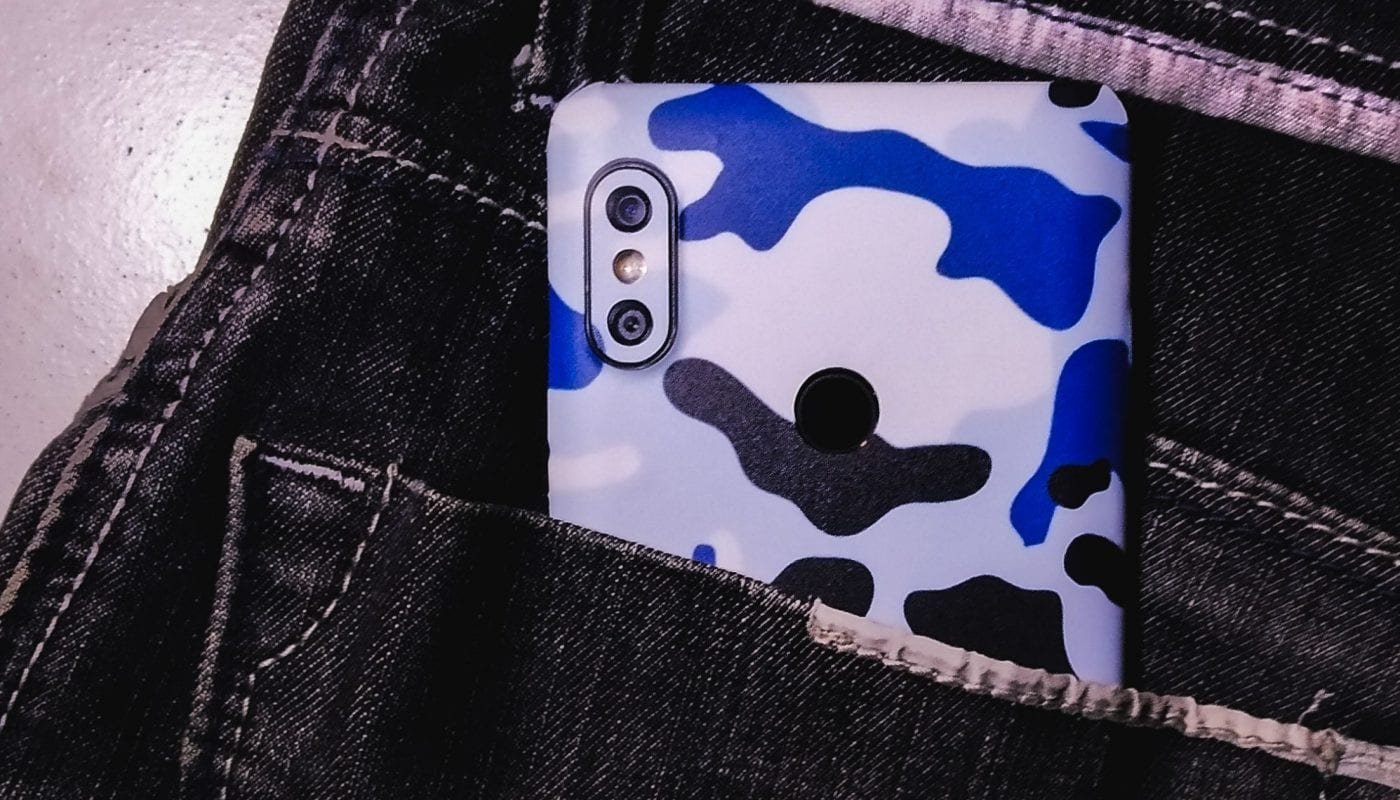 Mobile skin search has steadily increased since March 2018, but it would be 2020 with higher than ever before search interest, and the trend will likely continue throughout 2021.
Health and personal care
The best dropshipping products to sell in 2021 under health & personal care products include:
Kids' face masks
Marketing tip: Many print-on-demand services offer a personalized face mask alternative. Conceiving your unique collection of masks could be an excellent way to develop your brand and offer unique items.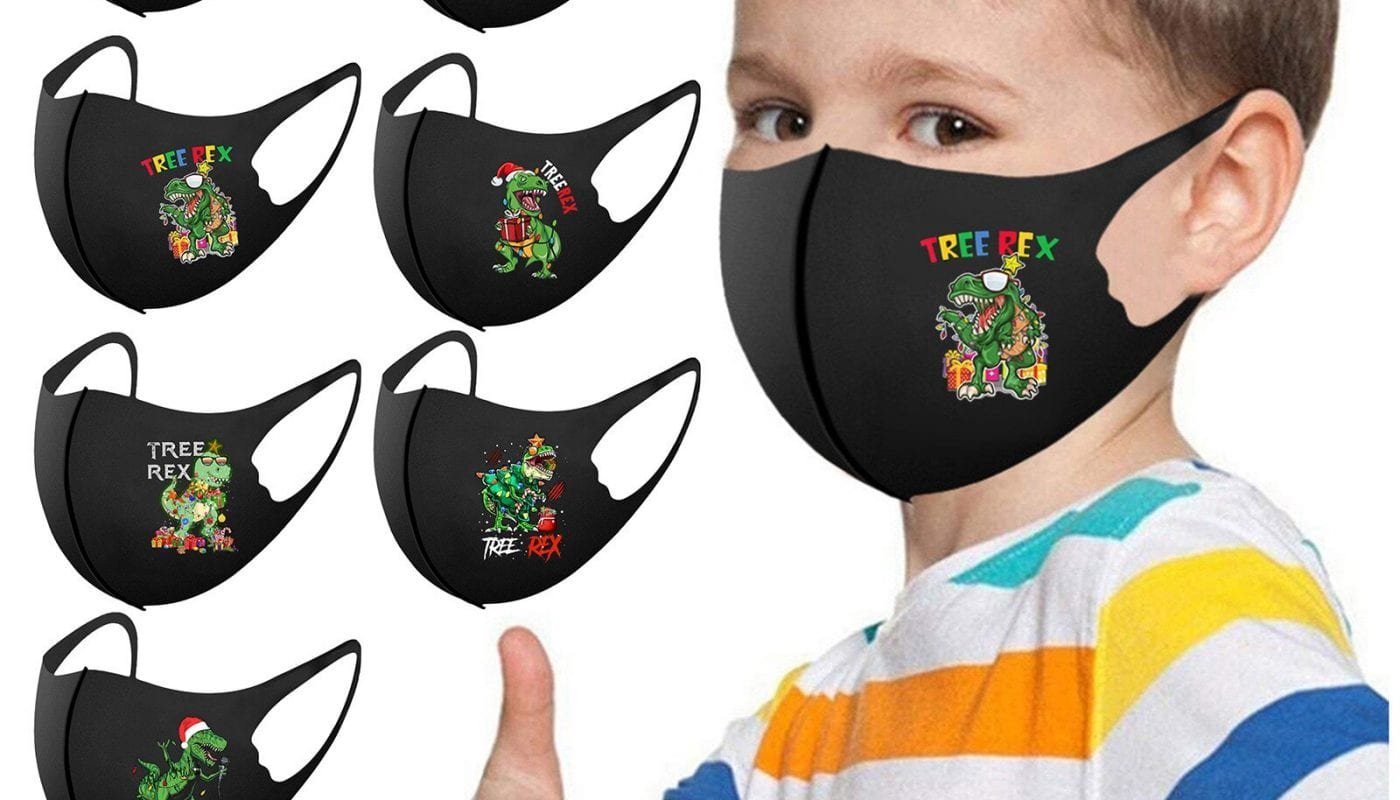 While they're the latest addition to the back-to-school shopping lists, masks maybe this year's most popular piece, children can be particularly smart, which is why parents who prioritize their children's safety are searching for face masks tailored with their tastes in mind.
It's probably not shocking that children's masks are ubiquitous right now. More detailed searches for masks with children's designs, cartoon characters, and fun animal prints are on the rise, as are broad-based searches for children's masks.
Bamboo toothbrushes
Bamboo toothbrushes work like any toothbrush, except they do not have plastic pouches. Some consumers see it as more environmentally friendly, while others prefer aesthetics. In the last couple of years, bamboo toothbrushes have been on a higher trend.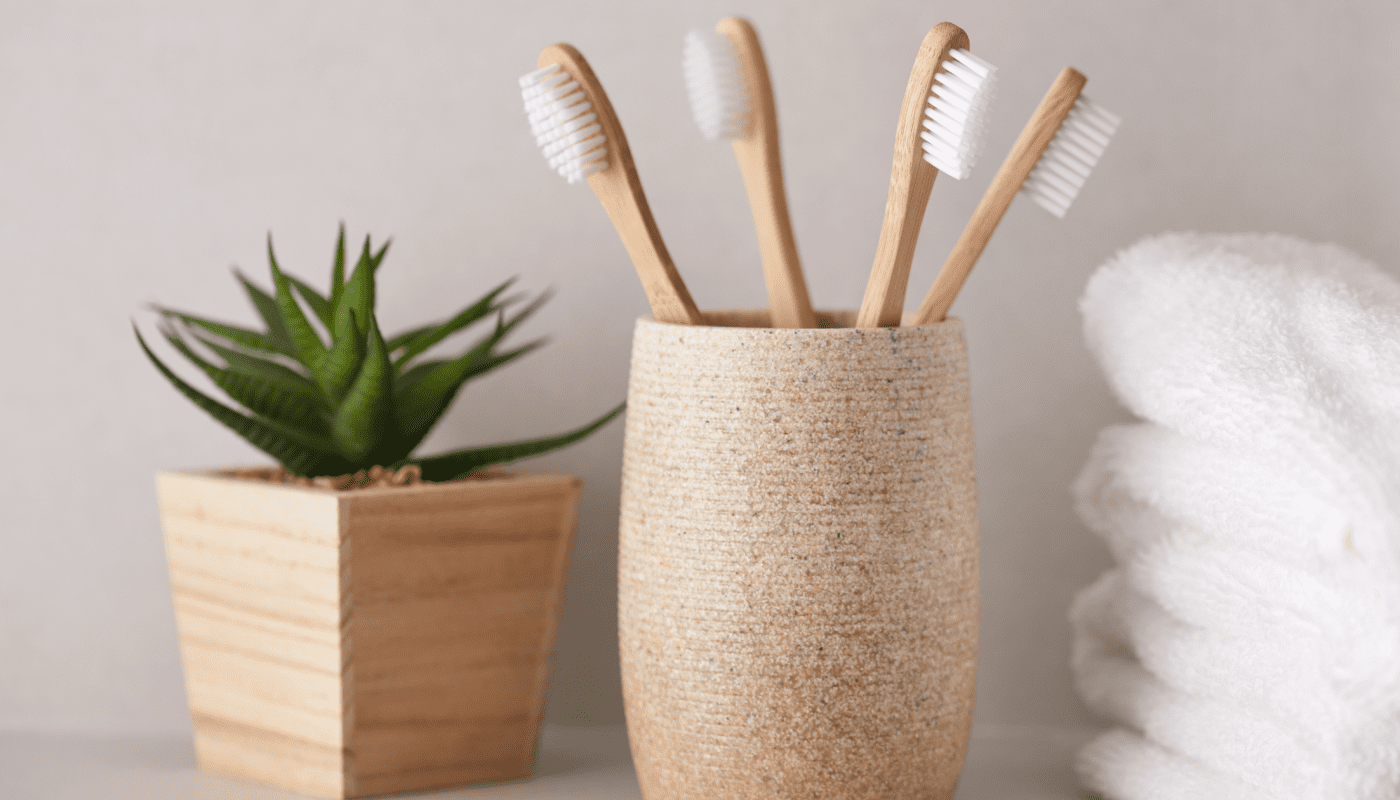 Bamboo toothbrushes are still relatively new, which means that tons of niches are still open for your company and potential customers.
Electric toothbrushes
Electric toothbrushes have existed for decades, but there has been a steady growth trend in sales and searches over recent years. The average sales peak around Christmas and wind down in the following months.
Interdental toothbrushes
Marketing tip: Given that consumers tend to buy dental hygiene products in bulk, it could be a good way to boost revenue by offering bundled dental hygiene products at discounted rates. 
Accumulation of plaque can cause a whole range of tooth problems; bleeding gums are the most common. Interdental toothbrushes are small brushes used to remove plaque between teeth and gum.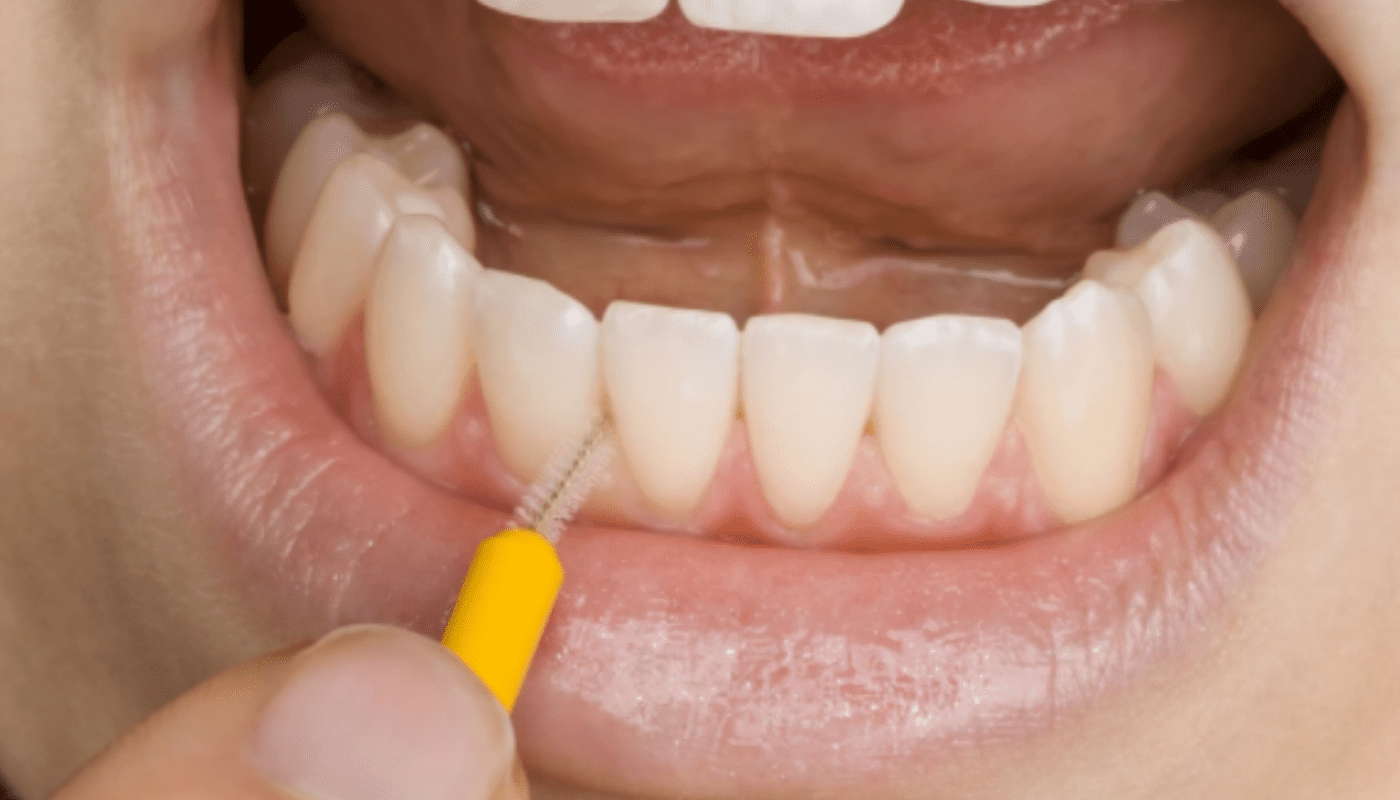 In the last couple of years, the use of interdental brushes has gradually increased as a cure for bleeding gums. The amount of research now indicates that fewer people in number can get to the dentist.
Sleep eye masks
Marketing tips: Sleep masks are great for upselling, as they are inexpensive and can be used by everyone. It might well be a great way to boost sales by offering a sleep mask as an addition on either your cart or checkout page.
Sleeping eye masks may not appear cutting-edge, but they are undisputedly effective. The dark gives us better sleep than the light. So that even the simplest ways to do it showed that the quality of our sleep is improved.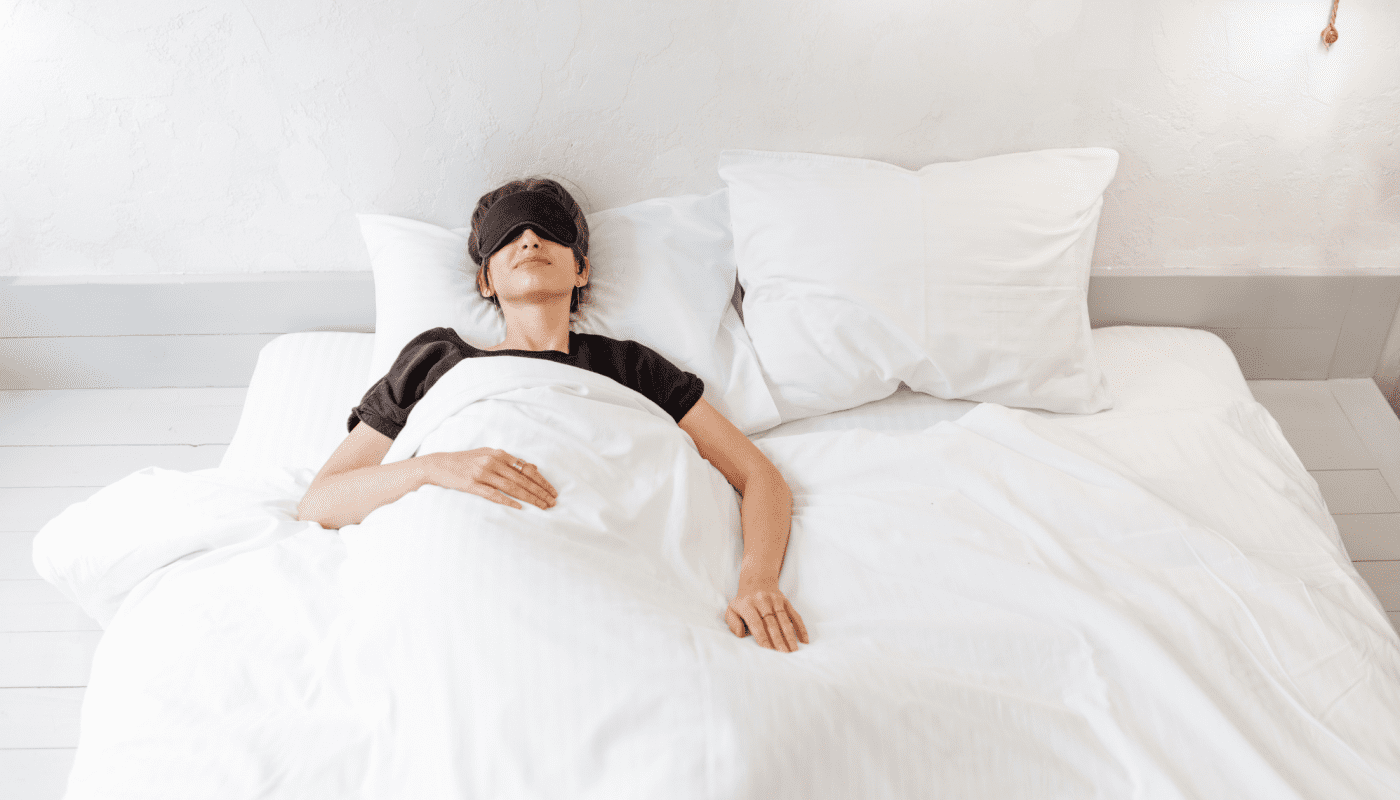 Sleep mask searches have been climbing for the last five years year after year, generally peaking around the middle of November. This year, summer and fall figures were higher, and this could show a consistent 2021 trend.
Yoga Mats
Marketing tip: Yoga mats are affordable and come in various colors, thus, making them perfect for upselling because almost everyone will get a new one provided at a discounted affordable price.
Yoga mats are light, come in different colors, and often need replacing. In a year of record sales of home fitness products, it is no wonder that few products have seen as much growth as this must-have for every home fitness gym.
Yoga mat searches spiked in April, twice as high as any time previously. They are a perennial favorite during the holidays, usually culminating in late November. However, in the past five years, yoga mats have gained consistent interest and are likely to continue through 2021.
Acne Patches
Marketing Tip: Acne patches may form an integral part of a whole system of skincare. This product can be a great tool of sale by combining face masks, collagen eye patches, and other skincare products.
Acne patches are small bandages used as a surface-level acne treatment. Typically, the patches are made from hydrocolloid material, which moisture-absorbs and work by drying out simple while creating a barrier that protects against external bacteria and skin picking.
Acne patches have now been used as a treatment for acne for some years, but only recently have the search interest and popularity increased enormously. Acne patches are steadily increasing since June, and we anticipate that the trend will continue through 2021.
Sleep gummies
Marketing tip: Before you add sleep rubber as a product into your store, ensure that you have a third-party payment provider enabled. Because Shopify Payments cannot currently process credit card transactions for medicinal products
Sleeping gums are sweets that contain melatonin, a natural hormone that plays a vital role in the regulation of human sleep. Melatonin is commonly sold as an alternative to heavier sleep medications over the counter as a supplement.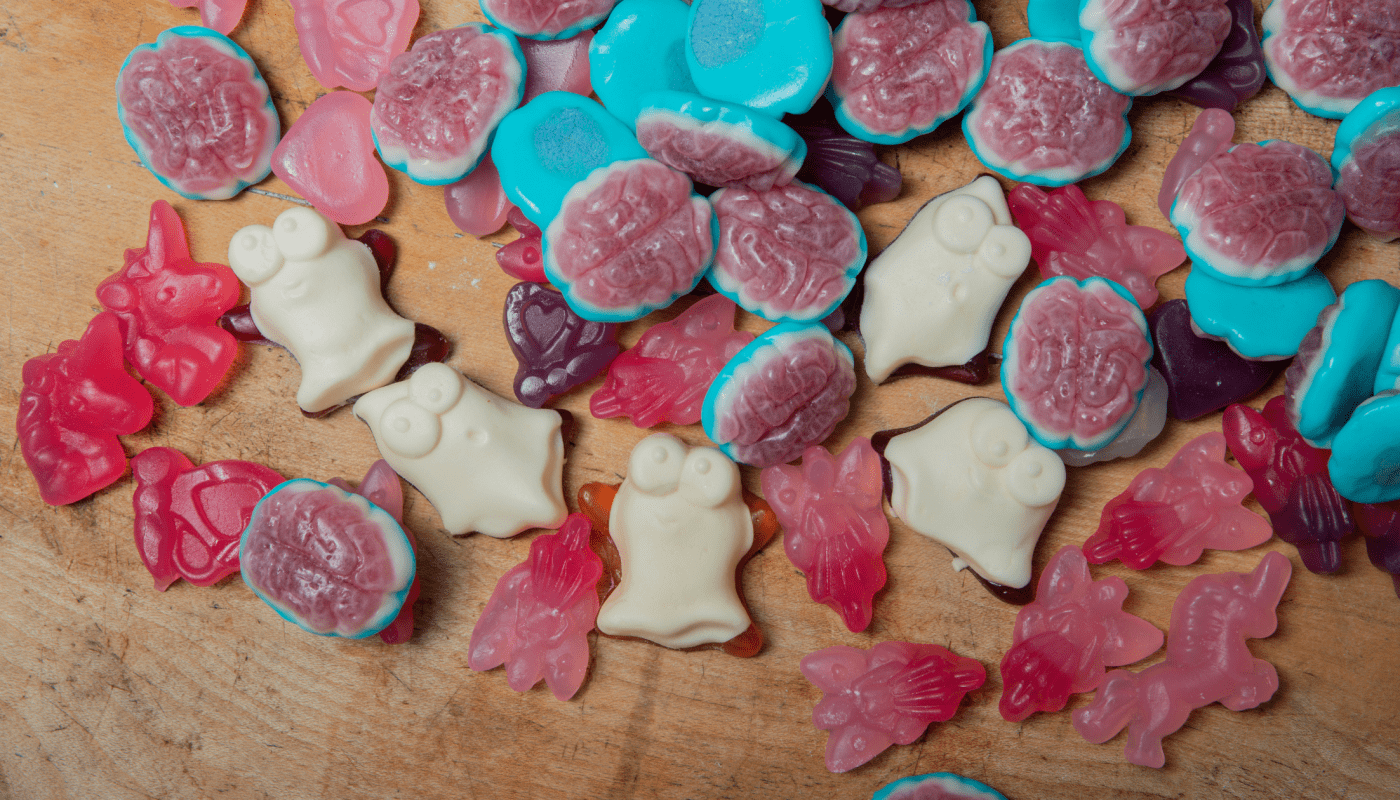 While melatonin has since the mid1990s been used as a sleep aid, sleep gunnies are pretty new. Product searches have spiked for about three years now, reaching their peak in the recent few months.
Massage gun
Marketing tip: The more knowledge you have about your audience, the greater your advertising performance will be. Try to target users with specific interests, say like fitness or those that follow big brands of the gym through Facebook custom audiences.
Massage guns are powerful tools that emit vibrations to relax muscle tightness. Recently, they have become popular post-workout rituals for athletes, but people suffering from tense muscles and joint pain can use massage guns as well.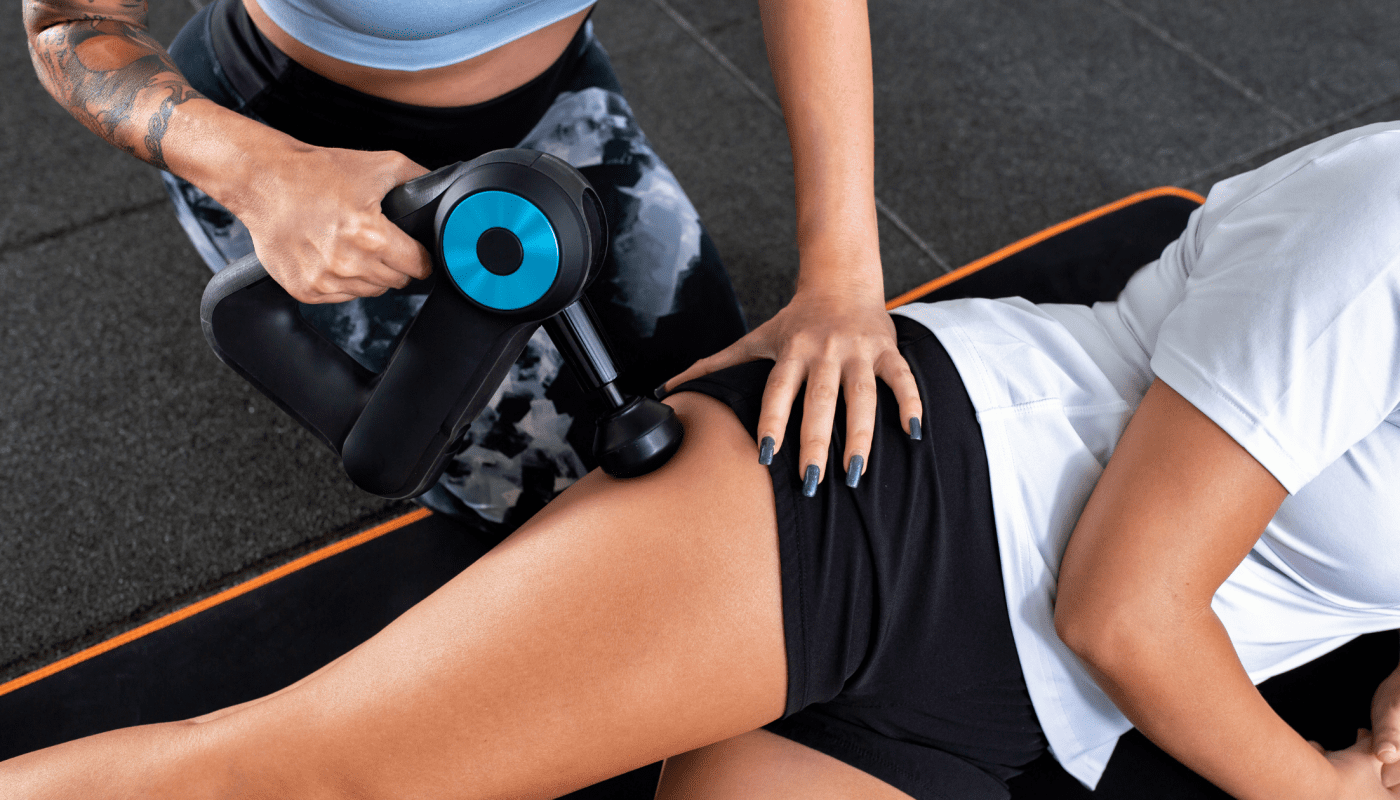 Shortly before Christmas 2019, massage guns were introduced, and they soon became a popular gift idea. The search interest continued throughout the summer, mainly attributed to many fitness bloggers and influencers, many from whom the product was featured in the summer. In the 2020 holiday season, demand increased again and is expected to remain highly demanded throughout 2021.
Jade rollers
Marketing tip: You can store Jade rollers in a refrigerator for cooling effect, or they can be used in conjunction with lotions and facial masks. The versatility of the product will give customers more reasons to buy from you; thus, you want to underscore the product's versatility.
Jade rollers or face rollers, if you like, are the massage tools from jade or quartz stone. They work by rolling steadily along the skin of the user, often on the face. Jade rollers are thought to tighten the skin, minimize the fine lines and reduce puffiness.
The jade search started in early 2018 and has since grown to a peak at the end of August last year. With pre-vacation figures higher in 2020, Jade rollers are forecast to continue their upward trend during 2021
Vitamin C serum
Marketing tip: Vitamin C serum is regarded as a medical product; thus, your customers will place a premium on their trust in your brand. You can build trust with your audience through interactions, frequent social media posts, and by making yourself easily accessible.
Vitamin C serum is a skin-rubbed hydrating oil. It can be used as many lotions for soothing burns and moisturizing or for protecting from sunburns. It is also said to contribute to reducing wrinkles and anomalies.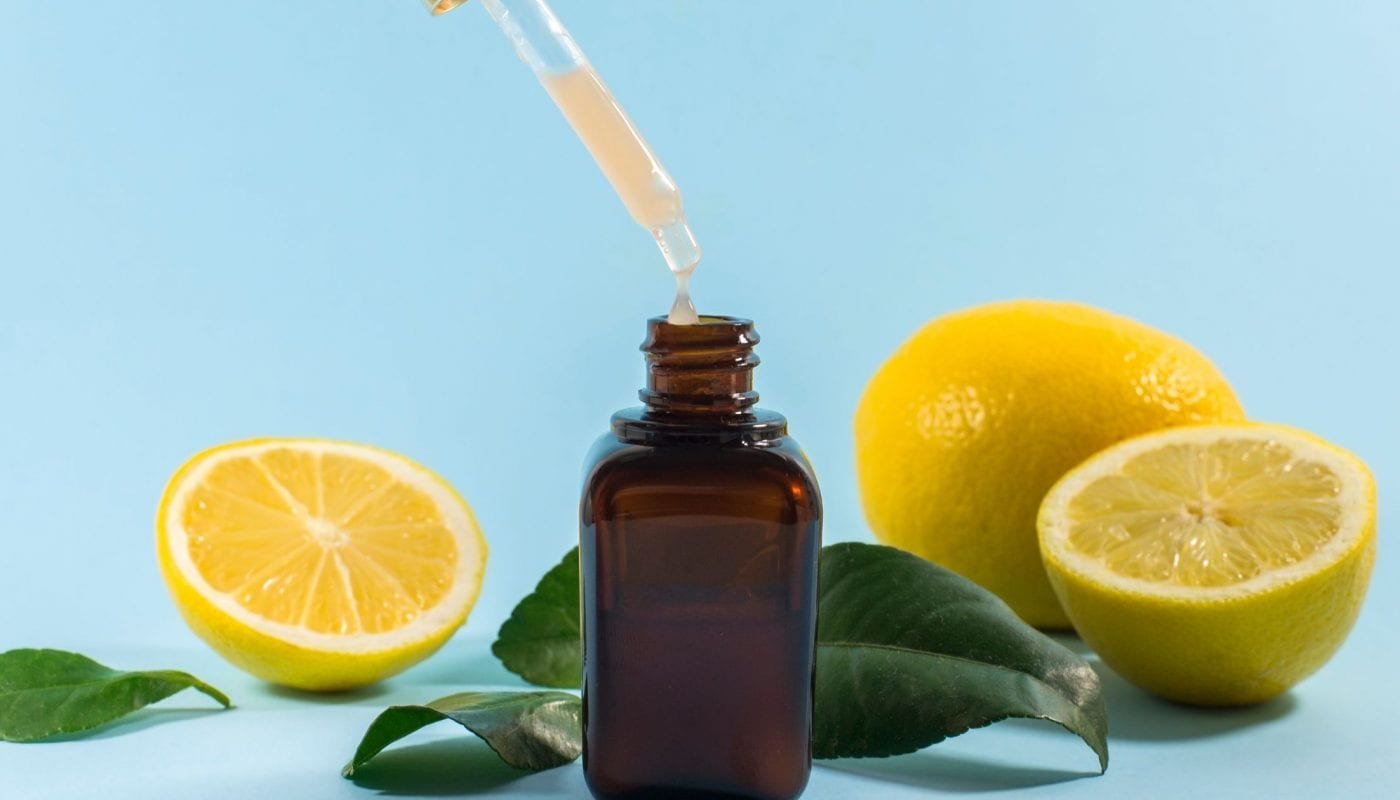 Vitamin C serum has remained consistently popular over the recent years, but since March 2020, growth has increased. Combined with renewed concern for the skin's health, the product is poised to remain steady for 2021.
Kitchen and grocery
Portable blender
Marketing tip: Portable blenders are popular with fitness enthusiasts who like a smoothie. Collaborating with Instagram, TikTok, and Twitter fitness influencers could be a great way to promote your products.
Portable blenders are a more mobile and smaller version of the popular home appliance.
There have been smaller versions of blender for a time, but only lately, portable blender as it was have become a product of its intrinsic nature. Portable blenders are convenient to transport and store, perfect for travelers and households of one to two persons.
In the summer of 2018, portable blending began to gain in popularity and peaking at Christmas. The trend in 2020 was higher than in previous years, and the biggest surge largely attributes to the pandemic. Expect the trend to continue over the through 2021.
Air fryers
Marketing tip: Searches for air fryer recipes are now undergoing a massive boom. Posting recipes on your shop's blog could be a great way to pick and build traffic from search engine traffic.
Nothing compares to the taste of the crispy and caramelized fried chicken, nonetheless traditional deep frying fryers are cumbersome, hard to clean, and use lots of costly oil. Cooks who want this tasty creamy texture without the mess have found a great alternative to air frying.
While for a long time, air fryers gained popularity from around 2017. Since then, they have grown every year, and around Christmas, they increasingly register high peaks. In 2020, with more people cooking at home, air fryers had their greatest summer never seen previously.
Electric Kettle
Electric kettles have existed since around the late 19th century, but there's been a consistent upward trend over the past five years. Electric kettles have become commonplace, with more and more consumers accustomed to their convenience and portability.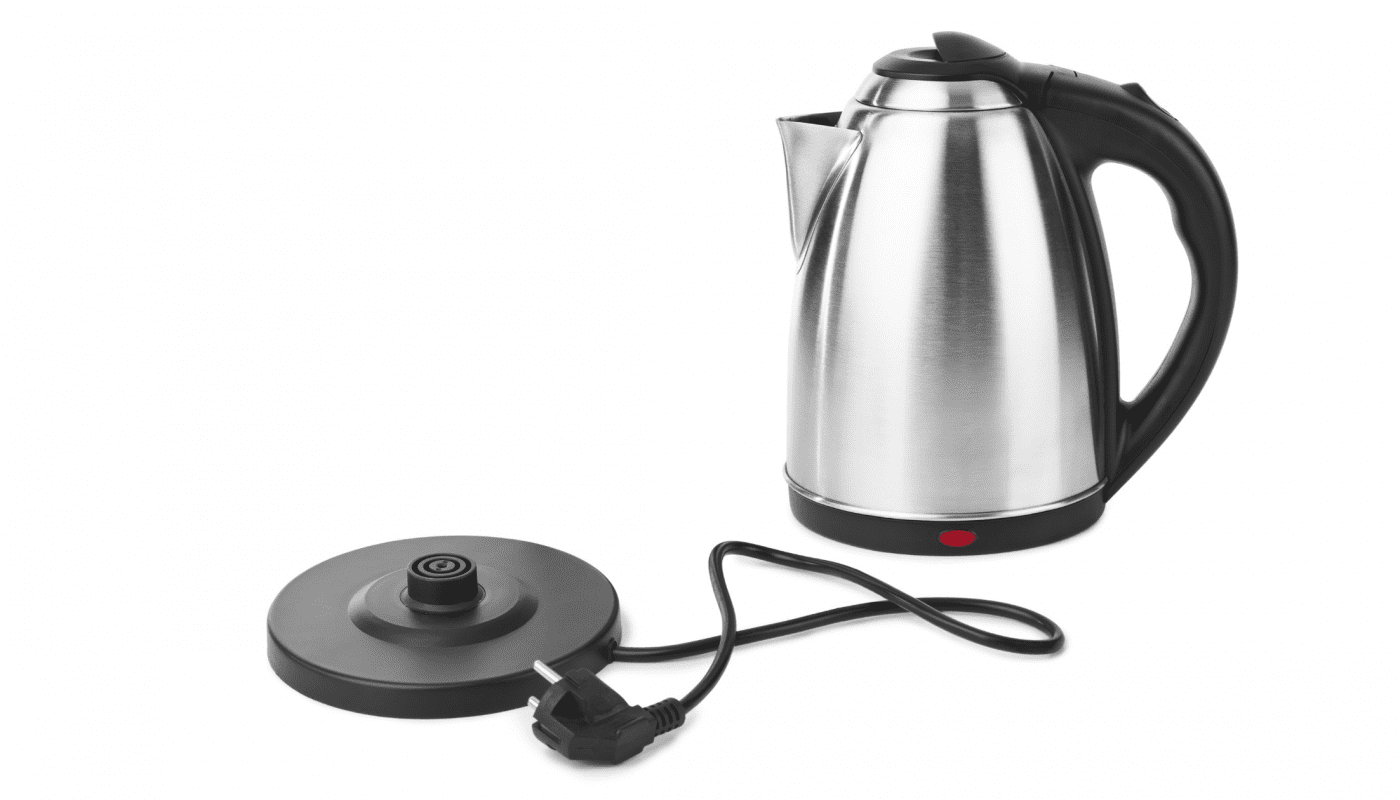 In the last few years, electric kettle searches and sales have gradually increased with ever-growing peaks around Christmas. With post- 2020 Christmas numbers higher than ever before, electric kettle sales are expected to heat up this year,
Fasting tea
Marketing Tip: For consumers of fasting tea, it all boils down to the flavor. Given the cutthroat competition that emanates from the high volume of rivals, offering free samples may be a great way to attract and win over new customers to your product.
Intermittent fasting is a new dietary trend involving a planned calorie intake time. There are myriad intermittent fasting techniques, but they all share the need for a low caloric treatment to satisfy candy cravings.
Almost any tea can be a fasting tea, so green tea, hibiscus, or ginger teas are usually more common. The search volume for fasting teas has grown substantially in the past three years, and as tea is increasingly becoming popular in autumn and winter, expect the trend to continue to increase in 2021.
Oat Milk
Marketing tip: The addition of oat milk to existing products is effortless and straightforward. For bakeries, ice cream outlets, coffee stores, and others, it could be an excellent way to boost your brand's enthusiasm by providing Oat milk variation on your existing products.
Oat milk is a beverage made from oats by extracting nutrients using water. It is usually flavored, sweetened, and acts as a fat-low alternative to conventional milk. It can be sold by the box or used in a wide variety of products and recipes.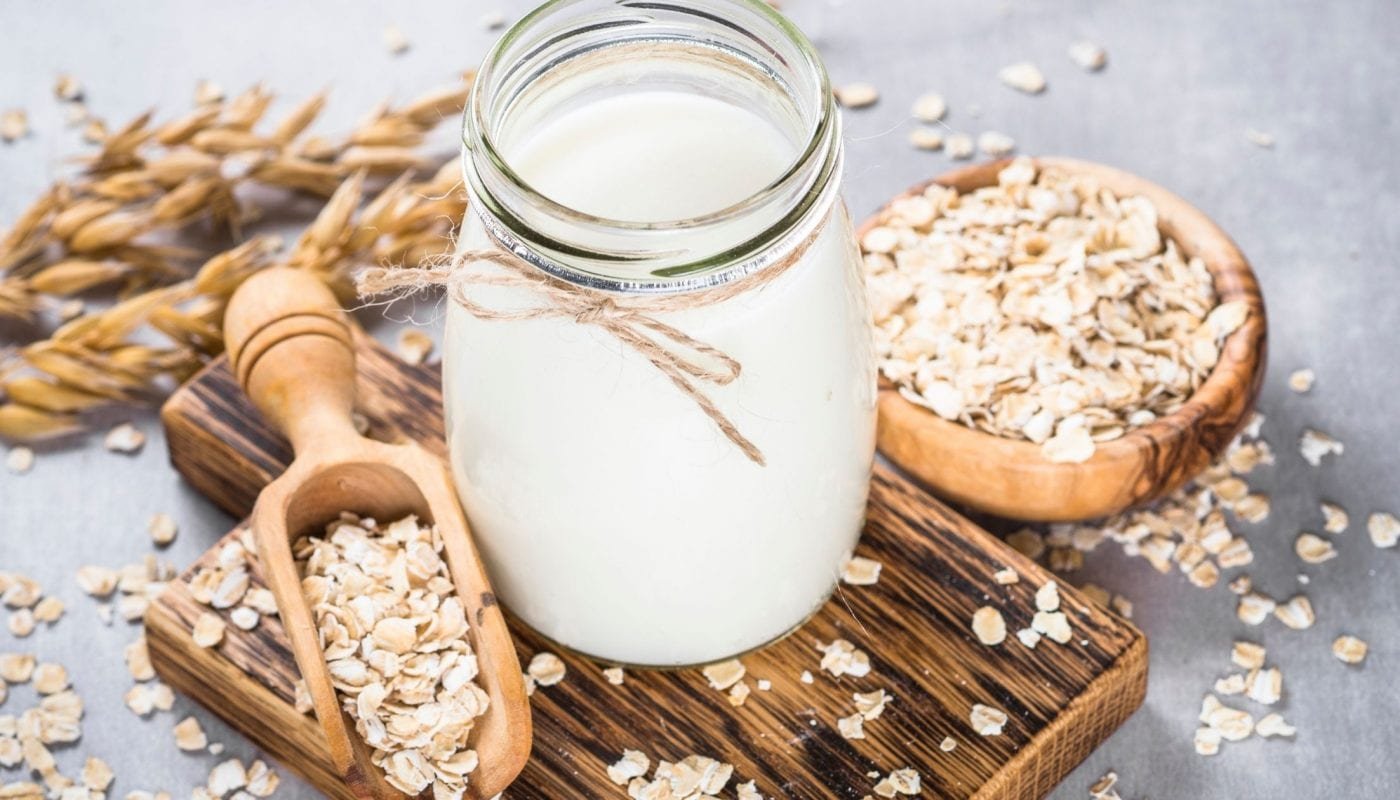 Oat milk in the United States is one of the fastest-growing products. Sales and search have increased ten times between 2017 and 2019. Flavored oat milk may be sold in any food product as a drink or used as a milk substitute.
Wine Fridge
Marketing tips: Given the wine refrigerators are widely popular with the millennials; you want to focus your marketing on the millennials while building the brand.
Wine fridges being temperature-controlled coolers, are used to store wine and, sometimes, other beverages. For decades, industrial wine refrigerators have been a fixture in bars and restaurants, but recently portable, small capacity refrigerators became popular home appliances.
In the past two years, the search for wine refrigerators has grown considerably and has gradually developed a more defined holiday peak that reflects their increasing popularity. In the last summer and winter of 2020, wine fridges had more sales than ever before, which shows a definite upward trend into 2021.
Home and bedroom
Air-purifying plants
Marketing Tip: Plants are particularly susceptible to shipping damage. The extra cost of special shipping and insurance is worth avoiding losses caused by damaged shipments. Ensure your carrier has made the necessary arrangements.
Plants help reduce atmospheric CO2 levels and increase relative humidity, thus mitigating eyes and nose allergens and irritants. Any plant virtually cleans the air, but the label is commonly used for larger leafy plants native to humid climates.
Air purification searches have seen an immense increase in recent years, culminating in the start of 2020 summer. This trend has tons of room for growth, given more and more consumers redecorating their homes as the 2021 trend advances.
Soap Dish
Marketing Tip: Soap dishes do not vary significantly from each other in functionality, but your product's aesthetics are more important. When you find suppliers, avoid disjointed products. You want the smaller, integrated product collections which tend to remain more memorable and result in greater sales than large,
In 2020, soap dishes became wildly popular, perhaps because of the current focus on cleanliness. Even if they serve a user-friendly purpose, the aesthetic flowering effects often come from various materials like porcelain, wood, and plastic.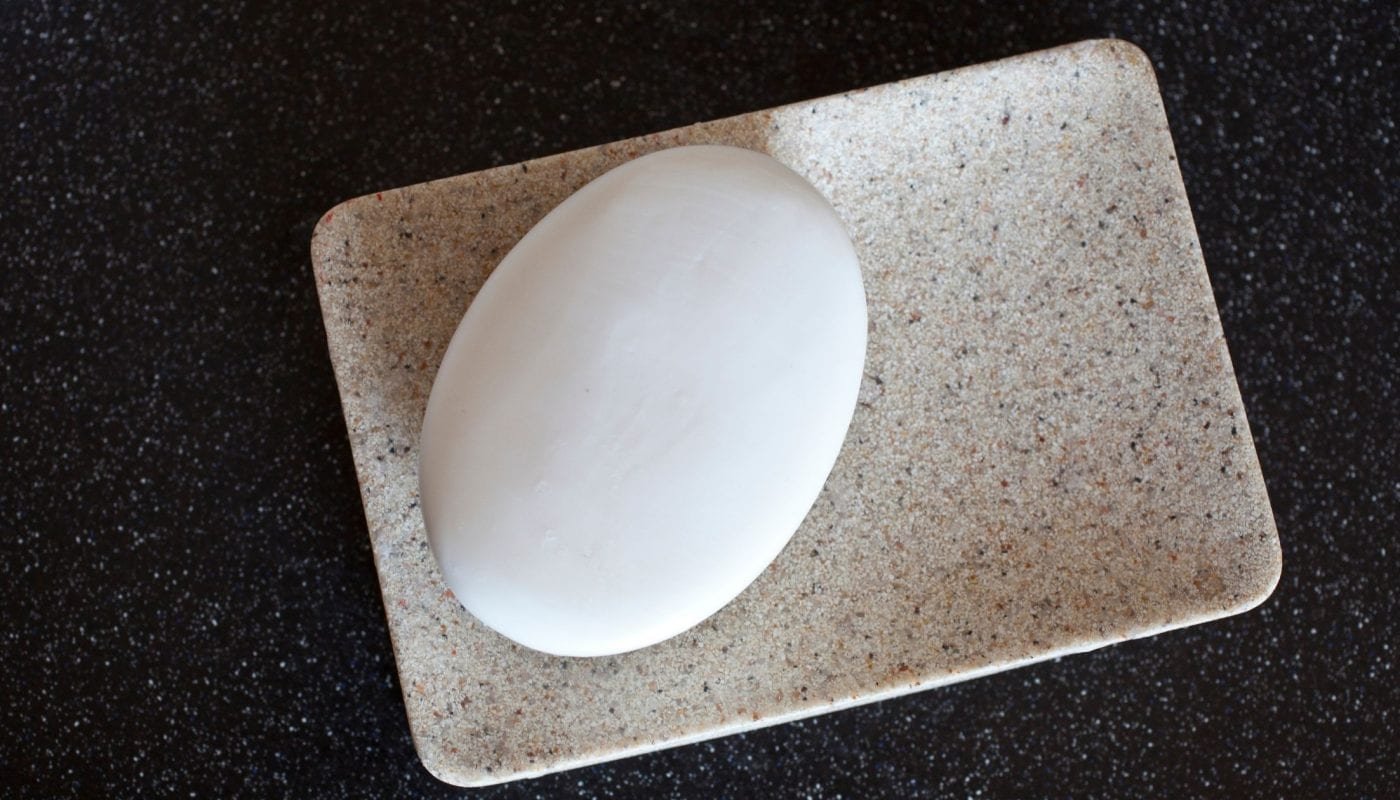 Over the years, soap dishes have just become popular, but in March, they have shaken interest to their highest level, almost doubling their previous peak. Soap dishes are affordable, and almost everyone wants one, so you can expect an upward trend in 2021.
Doormats
Marketing Tip: Doormat prospective buyers focus more on esthetics than on functionality. Doormats are thus a great niche marketing product. Vending your brand to a high target niche in a saturated market would help.
Doormats may not seem much, but they're your home's ultimate first impression. A friendly doormat may set the tone for guests or welcome you warmly when you return from your last trip.
Doormats may not be a new or incredibly innovative product, but their popularity has grown indisputably over the last few years. In the last ten years, searches and sales for doormats have increased substantially, the highest being 2020 summer.
Ceiling Fans
Marketing Tip: The installation of the ceiling fan is fairly simple, but for the first time, it may prove challenging. The provision of customer installation services could be a great way to appeal to prospective buyers.
For decades, ceiling fans have been the cornerstone of interior design. During summer, they help cool rooms and improve energy effectiveness, particularly where central air conditioning, such as remote cabins, cottages, or older buildings, can't be readily available.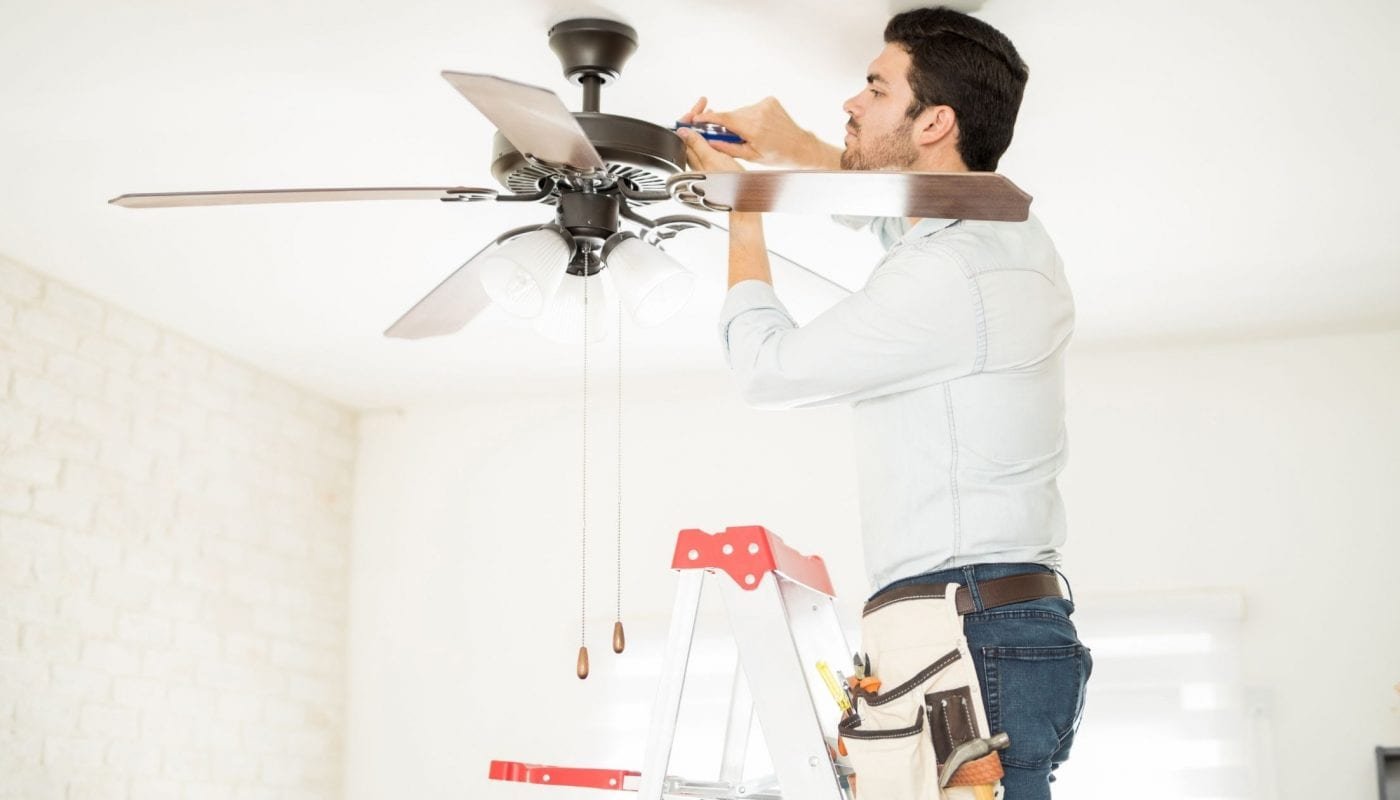 Deck fans are most popular in summer, not surprisingly. Their popularity has increased over the past five years, and the summer peak climbed to its highest ever in 2020.
Air Purifier
Marketing Tip: Prepare to handle inquiries around technical specifications for your product. Potential buyers are likely to have questions about your product's size, energy consumption, and type of filtration system.
The air purifiers are air-circulating appliances that filter out irritants like dust, smoke, odors, and pet dander throughout the room. They are most popular with allergic patients, but more and more air purifiers are becoming common in any environment to eliminate severe smells.
Search interests in air purifiers have grown substantially and registering slight peaks in the holiday of 2018 and 2019. In 2020, the search interest in autumn reached an unprecedented high that almost tripled the previous peak. With numbers looking to remain consistent, expect air purifiers to remain profited through 2021.
Dog Bed
Marketing Tip: Pet owners need more than a bed. Consider combining your products with offerings like toys or bowls – even apparel, if you'd like to start a pet business. 
We adore our dogs. However, not always on our couch. Dog smells can be queasy, and pet dander too much can trigger allergies. Dog beds are portable, easy to wash, and more convenient than floors and carpets.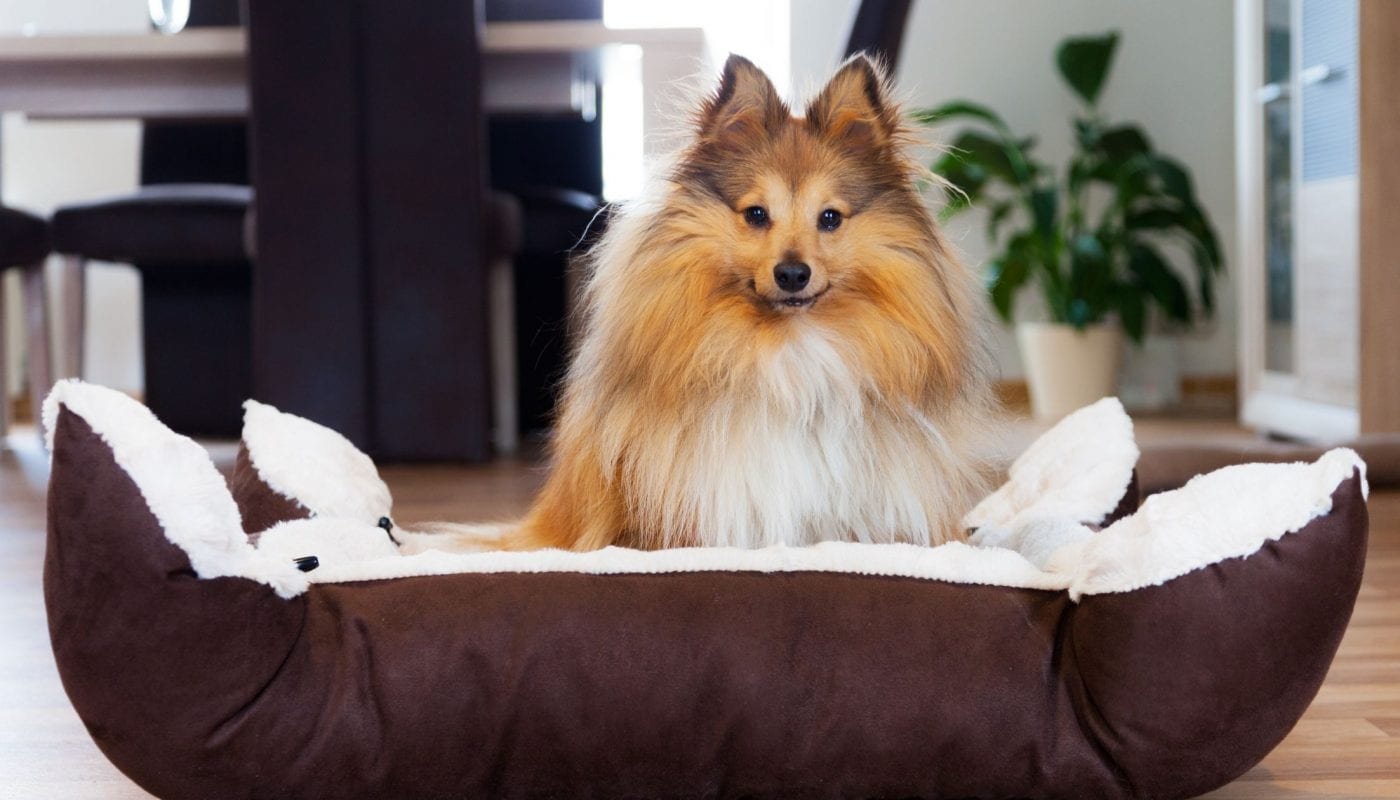 In the past five years, dog beds' search interest has soared, normally peaking at the beginning of November. In 2020, dog beds' search interest was the highest, with a surge almost corresponding to its highest peak the previous year in mid-April. Given the numbers looking to remain steady, expect enormous sales of dog beds in 2021.
Blackout Curtains
Marketing Tip: It's possibly unknown to the customers in the Blackout curtain market that the curtains offer proper insulation. You may want to leverage this angle in your marketing if you sell in the winter months.
Blackout curtains are thick, opaque curtains used in the interior for an otherwise sunny afternoon to create a pitch-black atmosphere. They are excellent for anyone who wants a shut-eye during the day or creates the perfect film-watching ambiance.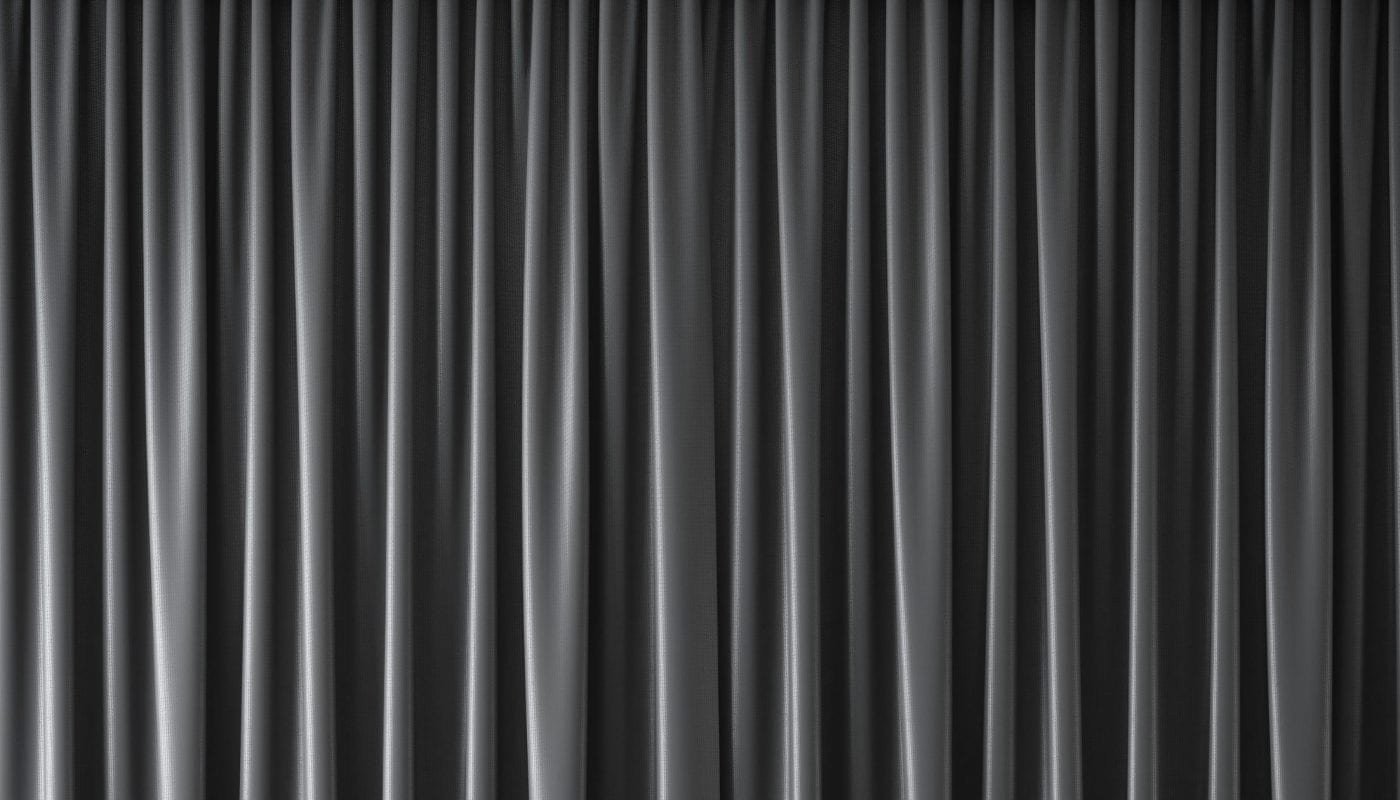 The search interest has continuously grown, usually in the summer. By 2020, the numbers were the highest ever. The search rate in autumn exceeded all the previous summer peaks, indicating the growing demand for curtains.
Blankets
Marketing Tip: Study in the sector reveals that eco-friendly currently make a top priority for customers. Spend some time looking for products made of organic hemp, cotton, wool, or linen instead of synthetic petroleum fibers like polyester.
There is nothing compared to covering yourself in a soft, warm blanket in the dead cold of winter. Blankets offer endless branding opportunities, given they come in tons of variety. And you can use their thickness, size, function, design, and material to broaden your audience reach.
Every year more and better blankets are bought online, as the number of searches shows there's growth. Blankets are popular holiday gifts, and so sales generally start between the end of September and winter but are deemed significant year-round.
Orthopedic Pillows
Marketing Tip: Orthopedic pillows tend to thrive greatly from social proof because buyers want to be sure that your product helps them rest. Adding product reviews to your store could be an excellent way of guaranteeing your product's quality to prospective buyers.
Orthopedic Pillows are specifically designed pillows to correct the posture while at rest. Better sleeping position can help improve neck and back pain and mitigate tensions headache due to prolonged, unnatural positioning of the body.
Since the start of 2020, searches for Orthopedic pillows have soared. And they may be used to rest under your head, neck, back, or legs, or even to sleep in odd places, such as at your desk or on an aircraft's seat.
Duvet Cover
Marketing Tip: Duvet coverings make excellent for bundling with sheets, pillowcases, and other blankets because buyers usually update their bedding simultaneously. Offering a discounted bedding package may be a perfect way to boost revenue.
Duvets, typically stuffed with down feathers or wool, are warm and thick blankets. Often, they are fitted in small covers that do cleaning or redecorating simple. Duvet coverings can be made excellent for niching given they come in all kinds of designs and styles.
Duvets in the last few years have gradually become more popular, but 2020 saw the search interest hit the highest ever. Sales rose in early April and remained consistent, with a probability that the trend will continue in 2021.
Boho Pillows
Marketing Tip: There is a great deal of pillow Boho design readily available from dropshippers, but you may consider incorporating a print-on-demand app to design your pillow and pillowcase if you want to make a genuinely unique product.
Boho Pillow, the small decorative pillows are ideal for adding to any room a homey personality. They come in many styles, colors, and designs, often with lace trims, wool textures, and vibrant patterns.
The Boho pillows search interest began earlier in 2020 and hadn't let up since. During summer and autumn, sales remained constant. Because they are aesthetically multifaceted, expect Boho pillows' popularity to run through 2021 and beyond.
Bedside Lamps
Marketing Tip: Small enterprises have an edge in the sale of lamps because they are a high-commodity product. That means almost everyone needs one, and it is widespread, but no buyers want the same—Bedside lamps make it ideal for niche marketing.
No one likes to get out of bed to turn out the lights. Thus Bedside lamps are a dominant home decoration. And the Bedside lamps have a wide range of prospective clients. In contrast to chandelier and pendant lights, the lamps require no installation, thus making them more mainstream gifts.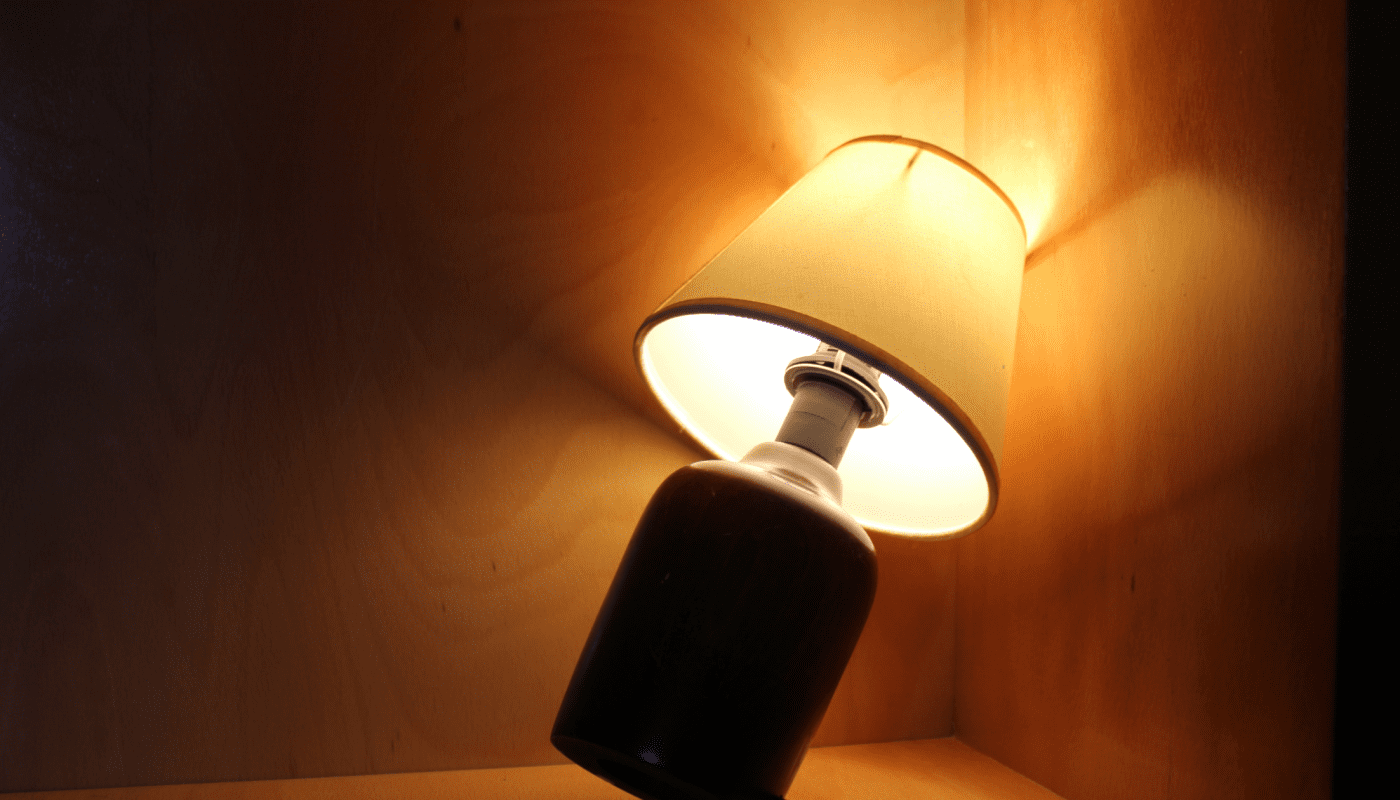 Since 2016 the interest in bedside lamps has steadily soared, but since last April, numbers have reached their peak. With more people staying indoors in 2020, the demand for home decor products such as bedside lamps looks poised to increase.
Gaming
Gaming Monitor
Marketing Tip: be willing to answer questions on the technical specifications of your product. For gamers, factors such as the resolution, the pixel density, the screen, the aspect ratio, curvature, luminance, contrast, and the black level are essential.
A lagging monitor may spell the death penalty for gaming. Game monitors are designed to maximize CPU performance and quality and minimize the delay. They are available in many sizes and are curved to better display elements on the edges.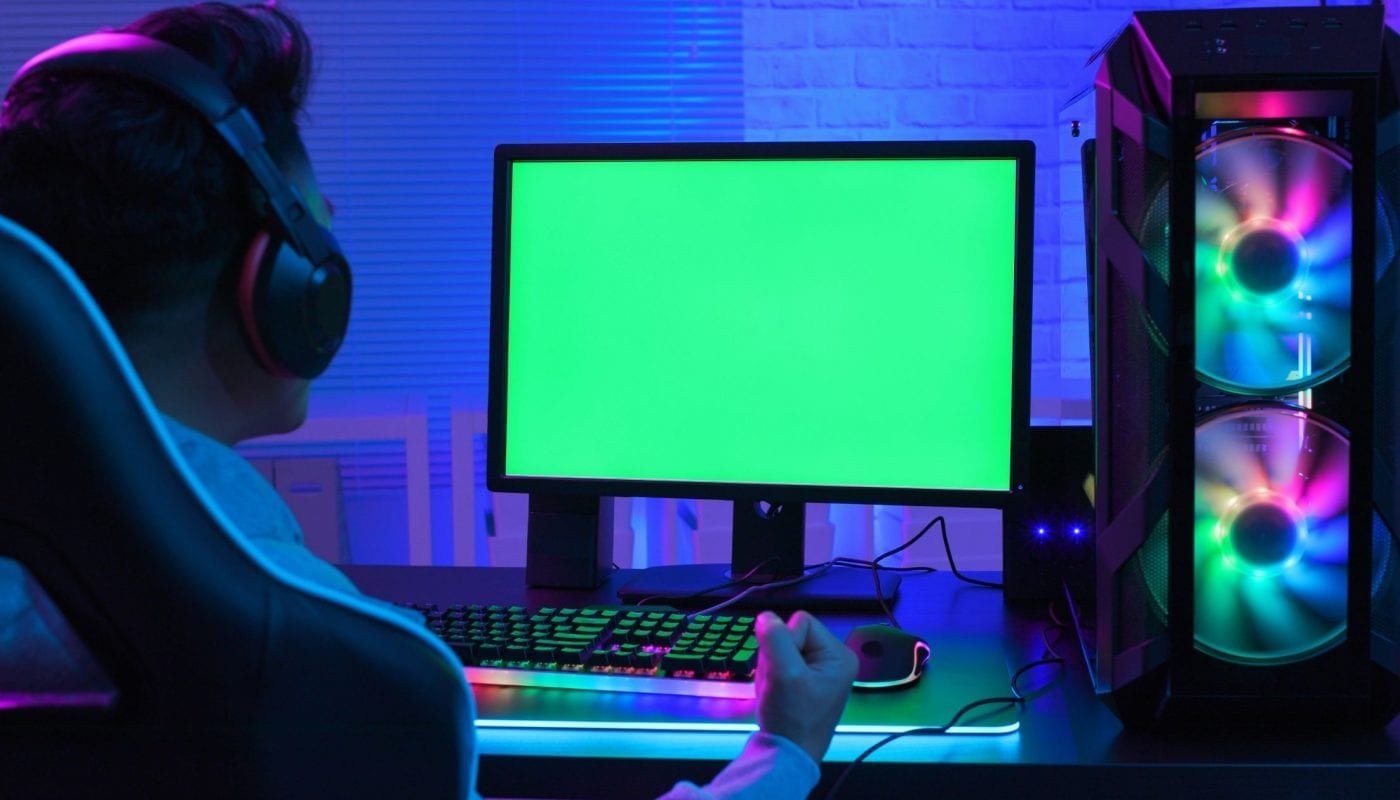 Over the years, the search for game monitors has surged, usually in November. But in April and again in November 2020, the search interest shot up. Gaming monitors will continue to make considerable sales in 2021.
Gaming Headsets
Marketing Tip: Headsets are ideal for the up-sale and cross-sale of other gaming equipment because they are probably one of the first buys an online gaming newcomer could make.
The gaming headsets are Over-ear headsets fitted with a small hands-free microphone. In online gaming, a high-quality gaming headset is needed to facilitate verbal communication between teammates.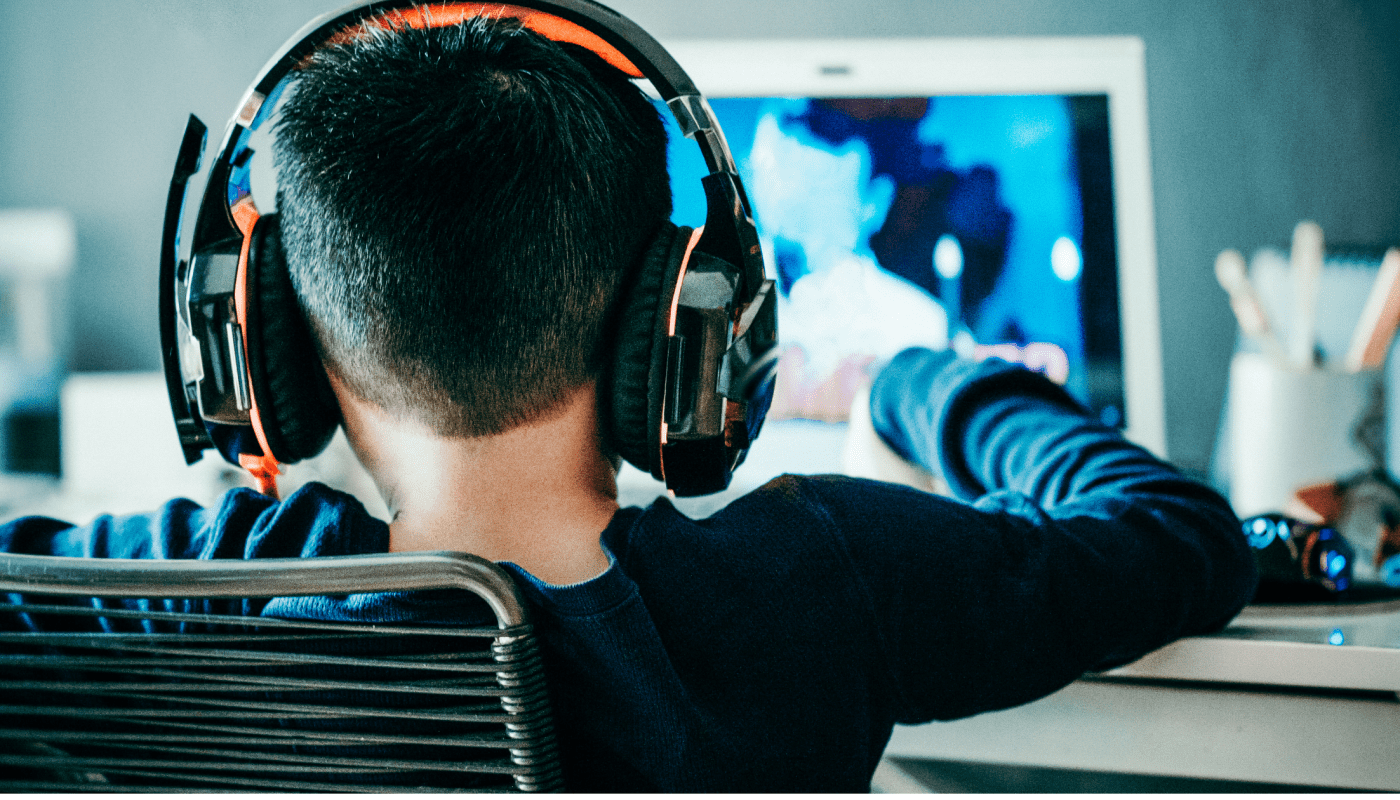 Searches for headsets usually peak towards the end of November, but, like other products, the search for 2020 in mid-April reached a peak unmatched and again in November, generating a positive future outlook.
Gaming Mouse Pads
Marketing Tip: The surface design of your product will be the key factor in a customer's purchasing decision. Whether through designing your artworks or outsourcing goods from dropshippers, the strength of your visual branding should be a top rating.
The mouse gamepads are pretty wide and feature a friction-resistant surface that allows wider, smoother mouse movements. They became essential for first-person shooters where a mouse's lower sensitivity is needed for more precision aiming.
The interest for gaming pads has hit higher & higher summits every November. Still, the interest in gaming mouse pads reached the highest point in April 2020, with a further significant surge in November. In 2021, gaming mousepads are poised to continue a positive trend.
Ergonomic Chair
Marketing Tip: Ergonomic chairs benefit enormously from social proof because user comfort is the highest buyer's intention. The addition of product reviews to your store could be an excellent way of guaranteeing your product's quality to prospective buyers.
Ergonomic chairs are not for gamers exclusively, but their popularity is so widespread that they also have a name for themselves as "gaming chairs." Features such as the lumbar support, leaning feet, and adjustable legs, armrests, and headrests are provided for everyone who wants to sit for hours at a time. All the ergonomic chairs are designed to comfort everyone.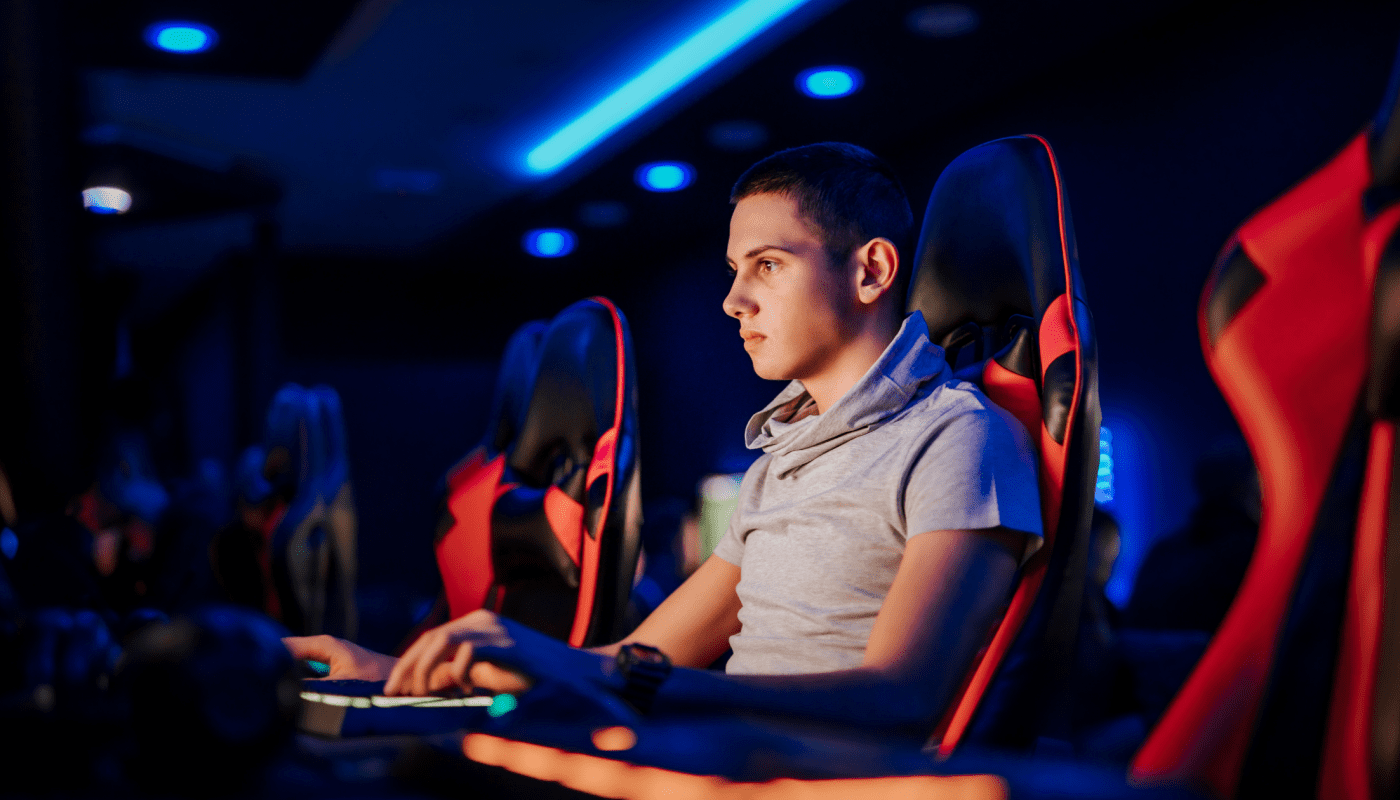 In April of 2020, ergonomic chairs were searched almost three times the previous record. Then the peak got higher still. Expect a steady trend for ergonomic chairs in 2021 when it maintains its popularity.
Office Products
Mechanical Keycaps
Marketing Tip: Many online communities are focusing on mechanical keyboard customization, along with a subreddit. Participating in these communities is a brilliant way to discover product ideas, niche options, and potential customers.
Mechanical keycaps are decorative plastic shells, which snap to the tops of mechanical keys. You can either sell keycaps separately or in sets. They come in various colors, styles, and designs and often feature popular characters, phrases, logos, or. films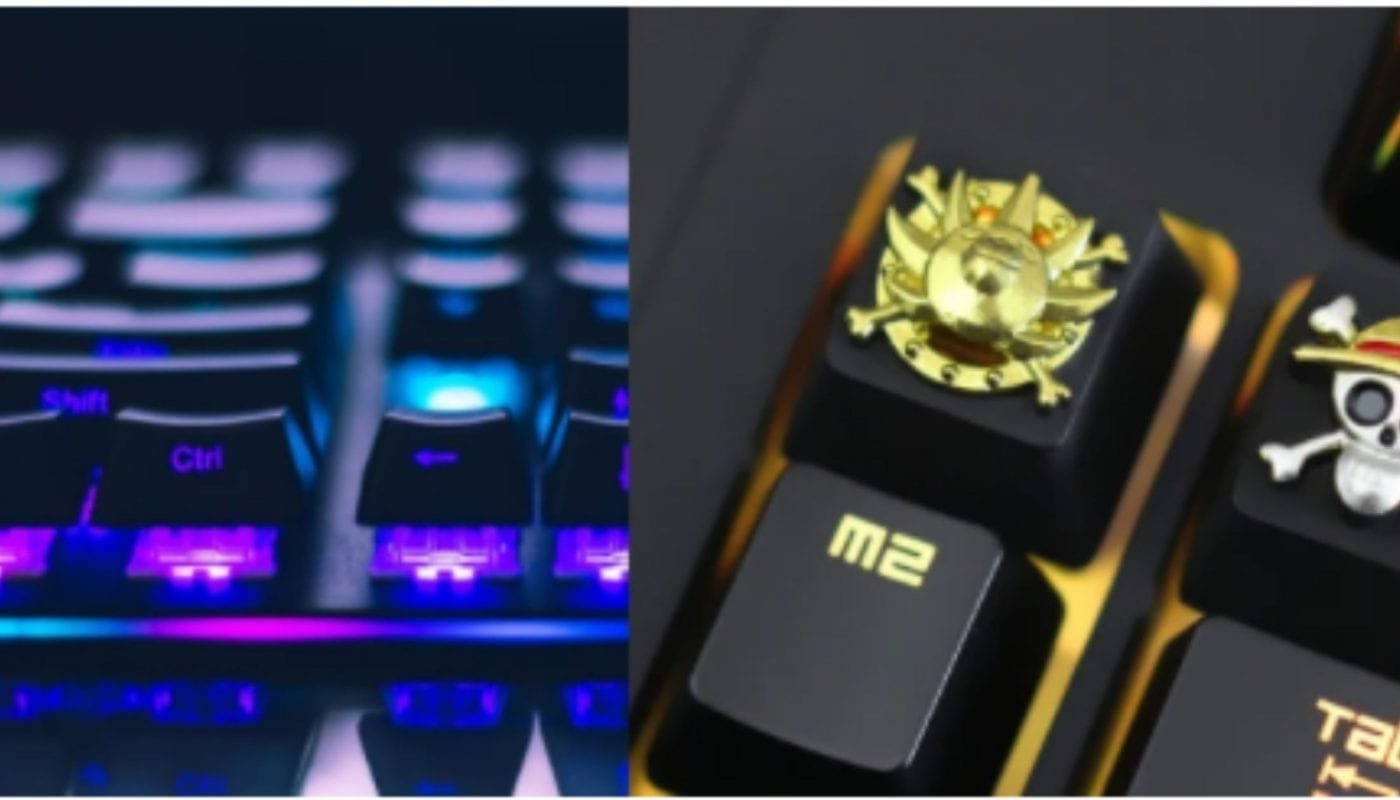 Sales and searches have been average level for years, but keyboard customization's recent popularity should continue throughout 2021.
Mechanical Pencils
Marketing Tip: Mechanical pencils need lead refills, which means there's a good chance of repeat purchases, and you can leverage that to build brand loyalty. Consider employing a retargeting app to track users that may need to restock.
Due to its durability and replaceability, mechanical pencils have long been used for hands-on work, like construction and landscaping. But their popularity has continuously grown, becoming a common feature in the classroom.
You can consider selling dinosaur-prints pencils for children or more advanced mechanical pencils for graphic design students. In many colors and styles, mechanical pencils offer several other viable alternatives for selling to different ages.
Pencil cases
Marketing Tip: Back-to-school shoppers typically have a long list of supplies to buy and prefer to buy them in the fewest possible transactions. Bundling cases in a pack of markers, pencils, erasers, pens, and other supplies may be a brilliant way to boost sales.
For the back-to-school seasons, Pencil cases always make for a great sale. Every child returning to school would require one, or even need two in some cases. Pencil cases are easy to dropship and come in different colors and styles, and therefore ideal for building a brand.
No wonder, at the end of the summer, the peak of cramps, but the progressive increase in searches each year is noteworthy. As the number of school-aged kids in the United States is projected to grow through 2050, future back-to-school seasons will be even more profitable.
Blue Light Glasses
Marketing Tip: Buyers will want to try and ensure your product-Blue light glasses function. Therefore, adding product reviews to your page could be an excellent way to guarantee your product's quality to prospective customers and generate more sales.
Blue light can cause eye strain, fatigue, headaches, and insomnia throughout the day. Blue light glasses are specifically designed to reduce the quantity of blue light that enters the eye while using gadgets.
In 2020 especially, blue light sunglasses became popular. By March, searches and sales began to soar, remaining consistent throughout the summer months. Expect the consistent trend of blue light glasses to continue through 2021.
Podcast Microphone
Marketing Tip: The first-time podcasters probably want to get all the necessary equipment quickly and cost-effectively. You want to bundle the podcast and then sell equipment at a discounted price. This way, you boost high-value transactions.
The microphone is the most critical part of the podcasting system. Searches for podcast microphones have startled since 2017, but from March to April 2020 saw those numbers double.
And it's not only the microphones that proved trendy. To make a podcast, all kinds of specialized devices are required. Searches Pop filter, shock mounts, and micro cables are also growing.
Car Accessories
Ceramic coating
Marketing Tip: In the last few years, the popularity of microfiber cloths, commonly used together with ceramic coating, has also risen. Microfiber cloths may be an ideal way to boost sales when you checkout ceramic coating.
Ceramic coating is a chemical solution applied to the vehicle exterior and creates a protective layer against rusting and external paint damage. Following its inception in the early 2000s, ceramic coating has become a widespread, cheap alternative to waxing.
For years, search interest has continuously grown. Numbers remain high since their peak in May of 2020. The number has kept up over the winter and indicates growth for 2021.
Portable Power Station
Marketing Tip: More environmentally friendly consumers prefer portable power stations, which sometimes include solar panels. You should consider targeting the millennials with your ads. Millennials put a premium value on the sustainable environment of a product.
Portable power stations are battery-powered generators used to recharge automobile batteries or electronics on the road. New models are commonly equipped with USB ports, and some heavy power stations double up as a jump starter for your vehicle.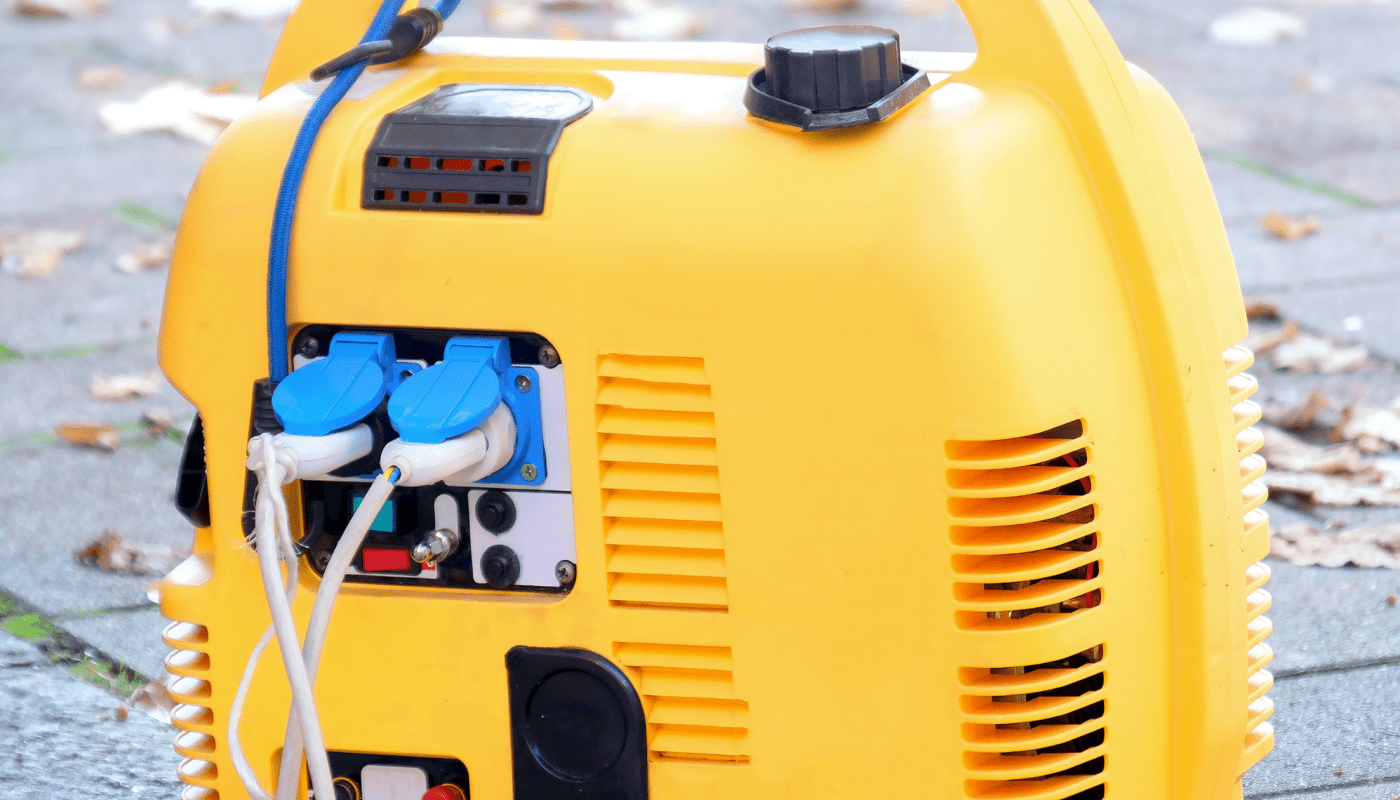 Portable power stations are still relatively new, but sales and search interest this summer have increased and since then remained stable. They are more silent, cheaper, and less polluting than gas generators, making them more commercially viable to consumers who care for the environment.
Socket Wrenches
Marketing Tip: The customers who look to purchase socket wrenches are inundated with too many sizes or specs. Binding different-scale wrenches together or even with other tools will allow gift-givers to know the right product to purchase and will likely lead to more vacation sales.
Socket wrenches are instruments used to tighten nuts and bolts that have been plunged into a "socket," thus the name. The wrenches allow users to tighten bolts by swiveling back and forth using an attraction mechanism.
For a while now, the search interest in socket wrenches grew, but 2020 was their largest. They are a must for every toolbox and are popular gifts at all times of the year.
Digital Tire-pressure Gauge
Marketing Tip: Because safety plays a leading role when buying a tire pressure gauge, the social proofs are likely to benefit your product. Adding product reviews to your store may be an excellent way to guarantee your product's quality to prospective buyers.
A good tire pressure gauge is essential for road safety, but the conventional gauges (using the clock-face display and a moving needle) are not always accurate. Sensors and a digital display for a more precise reading of tire pressure are used in digital tire gauges.
Tire pressure gauges tend to show more interest during the holiday seasons but remained steady all year long. There is a growing interest in searching, and digital gauges are still new, meaning that they will probably be more innovative than they are in the future.
Building a Profitable Dropshipping Business Online
"How can I be sure these niche products will work out?" is a question that so many aspiring dropshipping entrepreneurs have. You can't be certain, of course.
While the dropshipping strategy and hacks in this module will significantly improve your chances and help you make an educated choice, there's no way to know for sure if you'll succeed in a market unless you dive in.
We've launched some businesses, some of which have succeeded and others which have failed, and we've always had reservations at the outset.
That's part of the risk involved in starting a dropshipping business and stepping into the unknown. The desire to move forward despite uncertainty and give it their all distinguishes successful business owners from mere dreamers.
So do your research, do your due diligence, and gather as much information as you can. But, despite your reservations and concerns, make the best decision you can and move forward. You'll never get started if you wait for "the perfect market" as it were to settle all uncertainties.
Best Dropshipping Products FAQs
Is dropshipping still a viable-lucrative business model in 2021?
Yes, indeed. Because of the uptick in eCommerce spending over the past year, dropshipping is still profitable in 2021. Today, you can easily find best-selling products and run a dropshipping business with automation tools to save time and money.
Which dropshipping products are the best?
Tools and home improvement
Wardrobe and accessories
Health and personal care
Cellphone accessories
Kitchen and grocery
Home and bedroom
Gaming accessories
Office products
Car accessories
Final thought on best dropshipping products
The most challenging task for most new dropshipping entrepreneurs is deciding on a niche. The most common blunder is buying a product based on a personal interest or passion. The smaller the item, the easier it is to ship it at a low cost to your customers.
Lower-cost accessories have significantly higher profit margins than higher-cost items. Customers are much more sensitive to the price of a large-ticket item than to the price of minor accessories.
Bottom line, you can't tell if you'll succeed in a market until you try it. Successful business owners have a strong desire to move forward despite uncertainty.
Small Request
Kindly share it with your friends. Especially, the ones you believe really need this information.
Sharing this information with others can make a huge difference. You may ask why?
Well, the truth is, my main aim is to provide the best information pertaining to drop shipping for both beginners and experienced dropshippers.
And I plan to continue doing so for as long as I can.
I would also like to thank those who support the work I do through reading my content and sharing.
Trust me, when you take your time and share it will help a lot not only for me, but also other people who may really be in need of this information.
Here are some great suggestions:
Pin it
Share it on another blog
Share on Facebook (Share it with friends and even on Facebook groups)
Tweet it
Stumble it
This will only take a few seconds of your time and I would really appreciate.
I appreciate you a lot. Thank you!
Join my Shopify dropshipping group mastermind and follow my blog to learn more about Shopify tips, dropshipping guides, dropshipping tricks and checklists, and e-commerce in general.
If you enjoyed and learned something from this post, you can get updates from me, free of charge!
I send out email newsletters about new posts published on the blog, tips, and tricks to help you grow your dropshipping business, as well as new YouTube videos to give you more insights about the e-commerce market, and much more.
If you enjoyed reading this Shopify email marketing post, you can as well join my Facebook group. Thank you for reading how to make money dropshipping online from the comfort of your home.
Click The Image To Join My Facebook Mastermind Group
.