Can Shopify Integrate With Amazon?
As a store owner, you might consider bringing your products to a broader market audience and wondering if you can integrate Shopify with the Amazon marketplace. So, Can Shopify Integrate  With Amazon?
In today's dynamic ecommerce landscape, Shopify and Amazon are fighting for supremacy, and many other e-commerce platforms are vying for the same spot; platform integration has emerged as a game-changer between ecommerce significant platforms.
Regarding e-commerce business, Shopify and Amazon are two of the most popular platforms.
The two platforms have different approaches to digital commerce and selling online in general; they're pretty different. 
One of the most asked questions by retailers is whether the two platforms can be integrated and how to do it.
Shopify is one of the leading ecommerce. It has a built-in integration that allows store owners to link and list their products on the Amazon marketplace; they can then manage their inventory and fulfill orders within the Shopify platform ecosystem.
Table of Contents
Understanding Shopify & Amazon's Different E-commerce Platforms
As mentioned earlier, Amazon and Shopify have distinct features in ecommerce.
Shopify ecommerce platforms offer a full suite of services from Shopify store setup, product management, and in-built marketing automation.
Shopify has an In-built payment processing system that allows store owners to receive order placement, refund handling, and sales withdrawal to their bank of choice.
Unlike Amazon, whose strength lies entirely in its massive marketplace powerhouse. With Amazon, customers quickly find the products they seek through their marketplace using their in-built Search engine Optimization function.
You can use both platforms to scale your business and reach a broader market base as a merchant.
Taking advantage of this integration helps manage multiple systems in one place. Shopify integration with Amazon is seamless, with no effort needed in data synchronization or worrying about technical difficulties. 
Understanding The Potential Benefits of Integration
Increase Sales and Customer Reach
Shopify and Amazon integration helps in increasing market-based reach and conversion rates. 
Merging the two platforms expands the customer base; Amazon has a massive user base, and integration with the Shopify store means directly tapping into Amazon's customer base and exposing your products to a wider market audience.
If Shopify seamlessly integrates with Amazon, the merchants get exclusive Amazon Prime shipping, which is very fast and can enhance Shopify store owner credibility and customer trust.
Streamlined seamless Operations and logistics
Shopify and Amazon integration enables real-time inventory synchronization, which helps overselling preventions and seamless inventory management between the two platforms.
In-time Order Fulfillment Process
Shopify store owners whose stores have integrated successfully with Amazon marketplace can potentially use Amazon's FBA to handle their order fulfillment, which gives them time to focus on another aspect of running a successful online business.
How to navigate Shopify integration with Amazon challenges
Shopify to Amazon integration has challenges, so merchants need to know how to navigate the challenges of the integration.
Platform Differences and Compatibility
Divergent Platform Interfaces: Shopify ecommerce platforms and Amazon marketplace have different backend setups; hence, to ensure smooth communication between the two platforms, APIs require good integration Apps.
Platform Product Listing Variation: Product uploading or listing formats vary distinctly between the two platforms, which demands careful mapping to avoid listing errors in descriptions, image uploads, and product attributes or tags.
Losing Brand Consistency and Control
Merchants may struggle to maintain brand identity after integrating Shopify with Amazon. Each platform provides a different product listing template, and Amazon's listing template might limit a merchant's need to showcase their brand more uniquely.
Shopify gives merchants the power to do anything they want with their product pages, allowing them to present their products and maintain their brand identity.
Product pricing Control: For any merchant integrating the two platforms, maintaining price consistency between the platforms shouldn't conflict.
However, with Amazon's pricing control, there may be challenges that may lead to pricing conflicts.
Read Also:
Setting Up Shopify and Amazon Integration
Amazon Integration Plus
Shopify and Amazon integration is seamlessly easy via a third-party app on the Shopify app store.
Amazon integration Plus app makes it easy to integrate Shopify into Amazon and helps manage sales from multiple channels or on one dashboard without the need to log into each platform individually, just like the Amazon Multi-Channel Fulfillment App for Shopify
First, install the Amazon integration plus app on the Shopify app store or choose from the hundreds of apps on the platform.
Link your Shopify to the Amazon marketplace and map out which products to list on both platforms; you can manage SKUs and control where your products appear.
If the integration is done successfully, inventory will sync on both platforms automatically with just a few clicks.
Synchronizing Products, Inventory, and Orders Between Platforms
After a successful account integration via the third-party app of your choice, it's time to start optimizing the products or synchronization between Shopify and Amazon.
 APIs mostly help with automatic data syncing; some apps will let you do this data upload manually, meaning product information is added manually and setting configuration.
You must relay the same information across the platform, including shipping costs, tax rates, and other related conditions.
If you land a good app, it will provide product reporting and tracking performance across both channels and make any merchant work easy.
Shopify- Amazon Case Studies: Real-world Experiences
BlendJet: This portable blender dropshipping company started its journey on Shopify but later integrated it with Amazon to tap into the marketplace's broad customer base.
MVMT Watches: They synchronize their inventory and order data between their Shopify store and Amazon marketplace; their brand achieved scaling over time with effective order processing and inventory management in place.
Can Shopify Integrate With Amazon?: Conclusion
In the ecommerce world, which is ever-evolving each day, integration creates a good synergy between the platforms.
Integrating Shopify with Amazon exposes the merchants to a potent opportunity for business reach, a good channel to operations, and new business horizons.
While integration challenges exist, they can be overcome with the right tools and approach strategies.
As Shopify continues to grow, the potential of seamless integration with any other e-commerce platform becomes more promising.
Small Request
Kindly share it with your friends. Especially the ones you believe need this information. Sign Up Now and Get your first 3 months for only $1 monthly.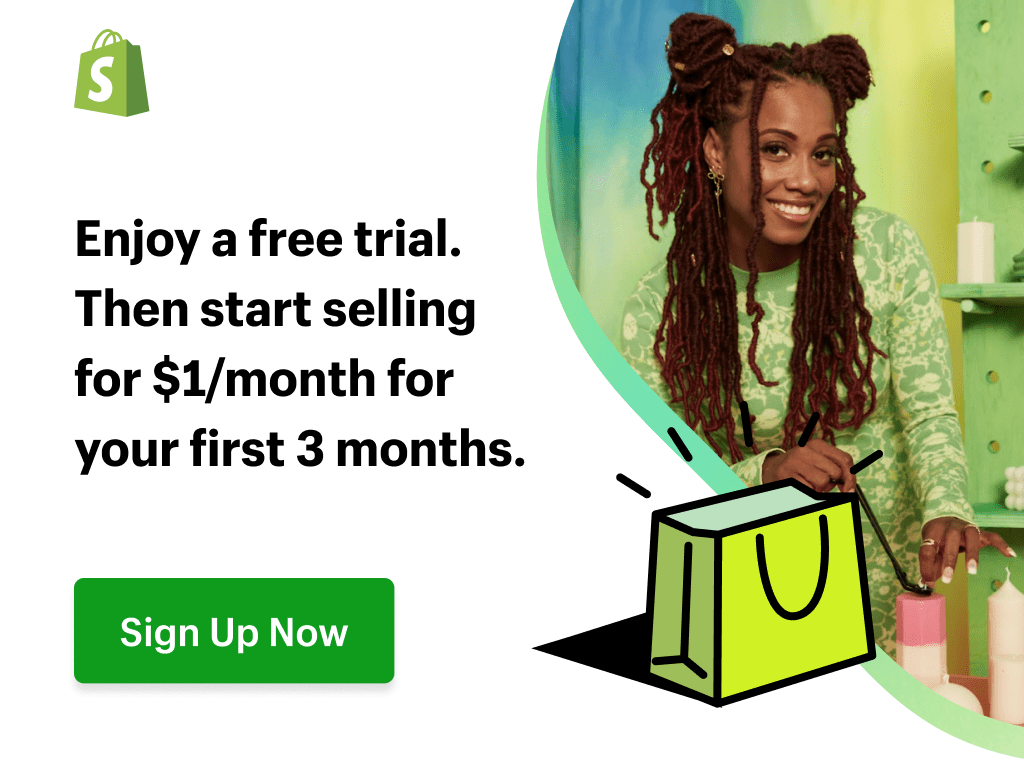 Sharing this information with others can make a huge difference. You may ask why.
Well, the truth is, my main aim is to provide the best information about drop shipping for both beginners and experienced dropshippers.
And I plan to continue doing so for as long as I can.
I would also like to thank those who support my work by reading and sharing my content.
Trust me, when you take your time and share, it will greatly help me and others needing this information.
Here are some great suggestions:
Pin it
Share it on another blog.
Share on Facebook (Share it with friends and even on Facebook groups)
Tweet it
Stumble it
This will only take a few seconds of your time, and I would appreciate it.
I appreciate you a lot. Thank you!
Join my Shopify dropshipping group mastermind and follow my blog to learn more about Shopify tips, dropshipping guides, tricks and checklists, and e-commerce in general.
If you enjoyed and learned something from this post, you can get me updates for free!
I send out email newsletters about new posts published on the blog, tips and tricks to help you grow your dropshipping business, new YouTube videos to give you more insights about the e-commerce market, and much more.
If you enjoyed reading this, you could as well join my Facebook group. Thank you for reading how to make money dropshipping online from the comfort of your home.
Click here to Join My Facebook Mastermind Group