What's The Difference Between Amazon FBA And Dropshipping
Beginners need to understand the difference between Amazon FBA and dropshipping business models to help them decide which one to choose.
Amazon FBA allows sellers to stock their products and their Amazon fulfillment centers, which Amazon then fulfills.
Whenever a customer places an order, the Amazon staff takes care of the product packaging and shipping and handlines the customers after and post-sales in case of disputes and chargeback claims.
Dropshipping business, on the other hand, is a business model that allows retailers to sell products online without having to keep the inventory or worry about packaging, shipping, or handling products in any way.
Instead, when an order is received, the store owner (retailer) purchases the product from a third-party platform or supplier, usually on the Aliexpress platform, who in return ships the products from their warehouse directly to the customers without the store owner's involvement.
Both Amazon FBA and dropshipping have their Pros and cons; the distinct difference between the two is how they fulfill the orders.
A store owner doing Amazon FBA relives all the fulfillment to Amazon, while a dropshipping store owner depends on the suppliers or the manufacturers to do the fulfillment.
So, it's up to you to choose which business model works best in your favor and which will entirely address your needs and meet your business goals. 
Table of Contents
The Pros and Cons of Selling With Amazon FBA
Amazon FBA is built differently; it allows entrepreneurs to leverage the power of their vast fulfillment capacity and explore their vast customer base.
Due to their broader reach and market base, sellers on Amazon FBA can expand their reach and increase their profit margins.
Amazon FBA allows retailers and store owners to sell products that may not be available in the online stores outside Amazon Marketplace.
Business owners on Amazon FBA are directly responsible for their product quality, product description, and requirements accuracy and offer customer service.
On the other hand, as a business owner, you are responsible for the quality and accuracy of your products, including customer service.
Cons
The Amazon FB business comes at an additional cost, paying fulfillment services offered and any other small fees that may come up. This varies from one business to another, and the nature of the business determines the service rates.
Unlike traditional retail stores, Amazon FBA gives business owners less control over the fulfillment process and product quality.
Amazon FBA doesn't give business owners customer data or any information ownership, including product reviews.
Since there are thousands of stores on Amazon FB, one may end up competing against a wide range of stores or competitors using Amazon FBA, selling the same products as you or in the same niche.
Amazon FBA keeps updating its terms of use and policies for all businesses on its platform. These marketplace rules may change regularly, and you don't have anything to do about them but to comply.
Amazon FBA reserves the right to admission or removal from their program in case of policy violation; they can close your store anytime.
Overall, Amazon FBA is an excellent option for businesses that want to leverage Amazon's capabilities to reach more customers and grow their business.
Amazon FBA has challenges and many factors to consider before joining the program.
It is highly recommended for due diligence to determine if the Amazon FBA program is the right fit for their business.
Advantages of Dropshipping to Amazon FBA
The dropshipping business model offers a range of advantages against the traditional Amazon FBA route.
Anyone can start a dropshipping business; Starters needs less capital than Amazon FBA; it's easier to set up a business dropshipping store on Shopify than to set up an Amazon FBA business.
Shopify store setup charges only $1 per month for the first 3 months, meaning you will spend $3 as you try to figure out products and marketing.
Since dropshipping doesn't involve inventory management, the retailer will not have the overhead costs of running a warehouse or managing stocks.
Dropshippers get their products shipped directly from the supplier to the customer; this makes it easy to scale their business without worrying about investing in inventory or renting out warehouse space.
As a dropshipper, you have time to focus on marketing customer support and acquisition. You don't worry about product packaging, handling, or shipping logistics.
The dropshipping business allows the sellers to spend more time growing their stores, unlike Amazon FBA.
Dropshipping marketplaces like Aliexpress provide store owners access to various unique products from suppliers.
Since a supplier does order fulfillment, it helps save time and eliminates the need for store owners to manually process product packaging and order processing, plus shipping logistics.
Moving Forward with Your Ecommerce Business Plan
A thorough research and outlining business goals will help align your objectives of starting an ecommerce business.
Developing a comprehensive business to help launch and run your online venture can help you stay on track with your business goals and organization.
While writing down your ecommerce plan and wondering whether to go with Amazon FBA or a dropshipping business;
Here are some steps to include in your business plan:
Market Research
You must spend 70% of your time diligently doing the market research you intend to target.
You must be aware of the popular trends, who is buying, and where they spend most of their time. This information is vital; it will help you determine how to tailor your products and marketing strategies best.
Product Development
After researching, try and develop a good product that meets quality needs. While developing your product, consider the market size and how the product will fit into the market base.
Set product pricing
After understanding your market base, setting a fair price for your products based on your niche or category is only realistic. While setting up your product prices, consider costs associated with product shipping, packaging, and profit margin.
Design Your Online Store:
Determine which platform you want to sell your products, either Amazon FBA or Shopify e-commerce platform, which only costs $1 monthly.
Sign up for a free trial and enjoy 3 months of Shopify for $1/month on Select Plans.
Focus on creating an online store that appeals to your customers and is easy to navigate.
We offer store design services; here are the offers. We ensure that your stored design looks professional and responsive. 
Promote Your Online Business: Now that you have added a store design and product, it's time to create a valid marketing plan to get the word out about your product.
You can utilize different promotional strategies and platforms for your product marketing. You can leverage the power of social media to create user-generating content or run paid ads.
You can run Facebook ads, TikTok marketing, or influencer marketing. The method you want to use depends entirely on your marketing budget and the type of product you want to promote.
Conclusion On The Difference Between Amazon FBA And Dropshipping
So to answer the questions, what's the difference between Amazon FBA and dropshipping? There you have it.
What you choose entirely depends on the kind of fulfillment you want, control over your business, ease of mind, and, most importantly, the market base.
Creating a successful online business and presence can increase your customer engagement rates. But you need the right strategies in place for this miracle to manifest.
The Dropshiping business model and Amazon FBA are very popular ecommerce models for selling products online.
Amazon FBA involves sending products via an Amazon FBA fulfillment center, and it's a more hands-on approach to handling your customers and dealing with disputes or refunds that may arise from the customer.
The dropshipping business requires a smaller upfront capital investment, as dropshippers don't need to purchase inventory before starting to make sales. 
Have you tried Both Amazon FBA and dropshipping business? Share your views in the comment section below.
Small Request
Kindly share it with your friends. Especially the ones you believe need this information. Sign Up Now and Get your first 3 months for only $1 monthly.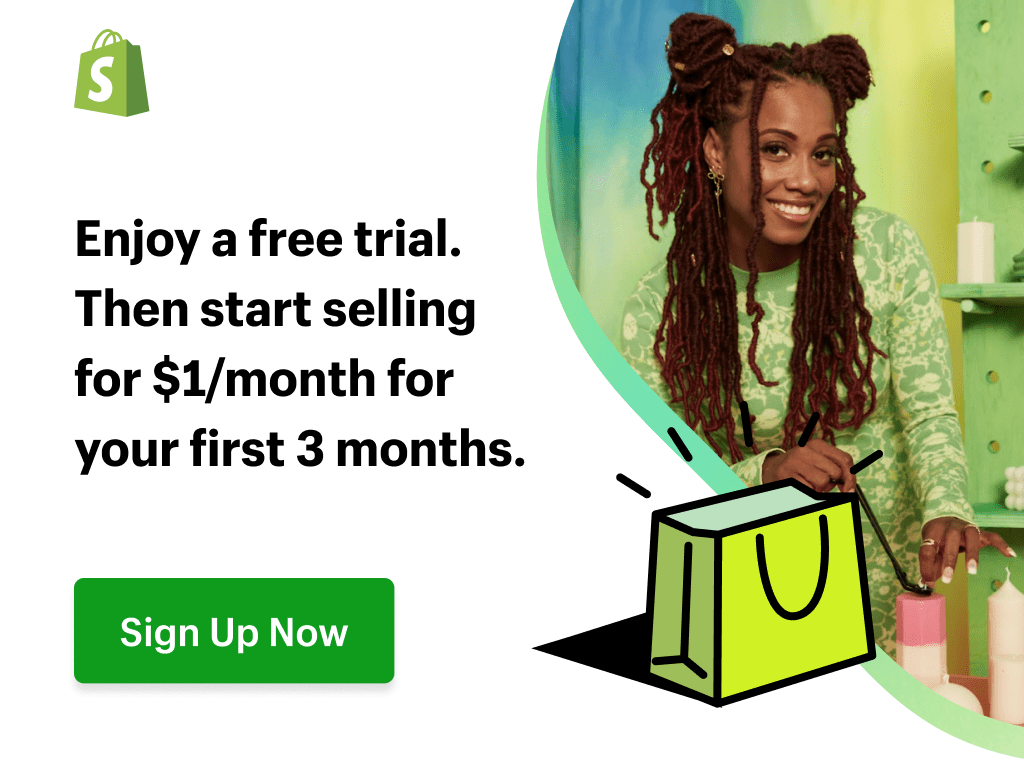 Sharing this information with others can make a huge difference. You may ask why.
Well, the truth is, my main aim is to provide the best information about drop shipping for both beginners and experienced dropshippers.
And I plan to continue doing so for as long as I can.
I would also like to thank those who support my work by reading and sharing my content.
Trust me, when you take your time and share, it will greatly help me and others needing this information.
Here are some great suggestions:
Pin it
Share it on another blog.
Share on Facebook (Share it with friends and even on Facebook groups)
Tweet it
Stumble it
This will only take a few seconds of your time, and I would appreciate it.
I appreciate you a lot. Thank you!
Join my Shopify dropshipping group mastermind and follow my blog to learn more about Shopify tips, dropshipping guides, tricks and checklists, and e-commerce in general.
If you enjoyed and learned something from this post, you can get me updates for free!
I send out email newsletters about new posts published on the blog, tips and tricks to help you grow your dropshipping business, new YouTube videos to give you more insights about the e-commerce market, and much more.
If you enjoyed reading this, you could as well join my Facebook group. Thank you for reading how to make money dropshipping online from the comfort of your home.
Click here to Join My Facebook Mastermind Group