The Best Way Of Finding The Right Suppliers For Shopify
The most challenging part of a dropshipping business is finding the right suppliers for their stores.
The process of selecting suppliers is a critical stage; thus, any dropshipping business must undergo the process of identifying suppliers. 
However, when hunting for dropshipping suppliers, there are numerous factors to consider.
Even if you know what products you want to sell and are confident they will benefit your business, you must find dropshipping suppliers who can provide your company with the high-quality service it deserves.
Your suppliers package the products you sell directly to your customers. They also inspect the quality of the products and ship them directly to your customers.
If your supplier makes a mistake, it is your responsibility to make things right with your customer, not theirs. As a result, you should find someone who will always have your back.
How can you be sure that the dropship suppliers you work with are appropriate for your company? It takes effort to find good dropshipping providers, and once you do, it might take a lot of work to put what you've learned into effect.
Hold on tight, for that is precisely why this post was forged. We'll teach you how to pick the best option for your business. We'll also provide you with a list of red flags to check for when hunting for dropshipping suppliers.
Who are Dropshipping Suppliers?
If you're unfamiliar with dropshipping, it's a business model in which the seller is not in charge of inventory or shipping.
Final customers will receive their orders directly from the manufacturer or supplier, who will ship the product from their warehouse. 
So your focus is to promote your brand and provide excellent customer service. Your suppliers will complete the balance of the work.
But who exactly is a dropshipping supplier? A dropshipping supplier is a manufacturer, wholesaler, or supplier willing to provide drop shipping as a service. 
Your dropshipping suppliers will most likely sign a contract with you, the seller, outlining which aspects of the process they are accountable for.
Their job description could include the following:
• Make products
• Label products under your bands
• Package products on customers' orders
• Ship products to customers
• Make products
• Handle returned items
Even though not all dropshipping suppliers are willing to handle the above, a good service should address all of these aspects to ensure you have as few problems as possible. So now that we've covered the key terms let's move on to the next part of the article.
The Importance of Dropshipping Suppliers
Suppliers who provide drop shipping are a vital component of every drop shipping business. Businesses that employ drop shipping to deliver their products to customers can only survive with reliable suppliers since they would have no products to ship.
As a result, you must learn how to find dropshipping suppliers who will help your business succeed without issue.
If you choose a reliable dropshipping supplier, your business may reap several benefits, including fewer administrative work hours, happier customers, and sustained financial success.
In addition, dropshipping companies can include your company's logo or design on the packaging and invoices they send your customers. This makes a significant impact on how well-known your brand is.
Finding Dropshipping Suppliers
Finding suitable dropship suppliers might be challenging because, in general, dropshipping suppliers need to be known for their ability to market themselves to their target demographic. As a result, locating the right dropship suppliers might take a lot of work.
Before you start your search, remember that finding dropshipping suppliers for your business may take some time.
Finding a trustworthy dropshipping supplier can take time and effort, especially with many options. For example, choose the wrong supplier.
Get started with Shopify dropshipping.
Shopify has the apps and tools to connect you to reliable dropshipping suppliers. Jumpstart your business with Shopify Today.
Try Shopify free for 14 days; no credit card is required.
You may find yourself in unexpected scenarios, such as hearing from customers that the products need to be updated, missing out on sales, or investing in a business that appears set to fail from the start.
When conducting your search, remember that the suppliers you are considering are most likely in Asia. However, due to the language barrier, it may take some time to figure out how to communicate with them.
Nonetheless, you should find the most outstanding dropshipping supplier for your business. Follow the steps in this article to enhance the likelihood that you will select the right option:
#1. Do Your Research
After you've decided on the products to sell, the following step is to research the many dropshipping suppliers available and choose which ones are best for your research.
Whether you use a domestic or foreign supplier may depend on whether you are dropshipping to customers outside the US or offering services to customers in your area.
When selecting your suppliers, you must research where they obtain their raw materials, how long it takes them to deliver, and how good their services may be.

Don't be misled by the website's age; many reputable suppliers have subpar websites. Go to the Shopify App Store and search for "dropshipping." The link will lead you to several dropshipping apps. 
By becoming a member of the dropshipping community, you will be able to learn from the knowledge and experience of people who have been in the business for a long time.
Ask your family, friends, and acquaintances whether they know of reputable distributors or suppliers. Furthermore, they may be beneficial in demonstrating the manufacturer's or supplier's dependability and authenticity.
#2. Contact Suppliers
Start a business partnership with the dropshipping supplier who best meets your needs. When you speak with them, you can inquire about their services.
Before you decide to work with the provider, they may offer you the contact information of some of their current clients so you may speak with them and learn what it's like to work with them.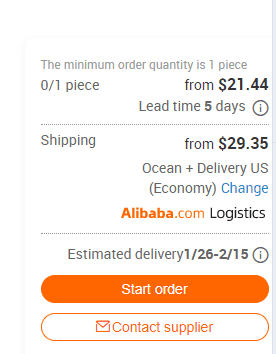 When you initially start doing business with your dropshipping suppliers, it will help to ensure that everything runs well.
This will make it much easier to acquire answers to inquiries and settle arguments swiftly. After all, you're both on the same team.
People will trust you more if you ask them these fundamental dropshipping questions, and you will be able to prevent disagreements.
For example, if your supplier accepts data feeds, you won't have to manually enter information like item capabilities, descriptions, photos, and so on while updating your store. 
You can contact them by phone or email to see whether they fit your requirements.
#3. Evaluate the Supplier's Technology
Even though dropshipping suppliers' websites aren't always up to date, many respectable dropshippers invest in technology that helps suppliers streamline their business operations.
A searchable order history, configurable data feeds, and a comprehensive product catalog makes it easier for online retailers to do business. Some suppliers allow you to place an order through email.
You will only have to call in some orders or enter them manually on the supplier's website. This may sound like a minor benefit, but it is significant for store owners. This may sound like a minor advantage, but it is a luxury. Send them an email.
#4. Order Samples from the Supplier
Once you've decided which dropshipping suppliers to work with, order as few samples as possible from each; as a result of comparing the samples, you will have a better knowledge of the service experience that your customers will have.
Doing so will allow you to compare other aspects, such as packaging, shipping time, customer service, and more.
Order samples from your chosen top two or three suppliers to do business with. Check the quality of the service they provide, the time it takes for items to be delivered, and any other issues you may have about the suppliers they work with to ensure you are satisfied with your decision.
Ordering product samples from a dropship supplier as part of the supplier selection process is vital since it allows you to see what your customers will go through when they shop at your store.
#5. Place an Order with the Competition
If one of your competitors uses the same supplier, find out how the supplier packages their products and what other services they provide, such as custom labeling.
This will give you an advantage over them. For example, you can place an order with one of your competitor's other suppliers to find out what order of service you need to offer to beat them.
You can work with other suppliers if your competitor does.
#6. Negotiate
Talk about your plans with dropshipping suppliers.
If you are starting a dropshipping business, you should treat them respectfully and professionally.
If you already have a successful online store, you must show your customers that you keep your promises and inform them about them. In addition, you should make detailed email templates based on the questions that apply to your situation.
#7: Decide the Best Supplier for Your Business
Many suppliers may appear to be good based on their reviews and the products they offer, but if you look into the business, you may find that they need to meet the needs of your audience.
This could be due to the raw materials they use, how they run their business, or how they handle returns. So before you work with a particular supplier, you should speak with them and find out where they get their supplies.
Even if you can stop working with a supplier if you find problems, your brand and reputation may have already been harmed.
#8. Bonus: Dropshipping From Multiple Suppliers
You should only feel obligated to get some of your products from a single supplier regarding dropshipping.
Choosing multiple dropshipping suppliers for your business can benefit you and your business in various ways. So let's take a look at these, shall we?
Make an effort to understand your customers' experiences. To be a successful dropshipper, you should understand what your customers are going through when they shop in your store. You'll be able to figure out how your dropshipping suppliers can improve their service to your store if you understand how your customers interact with your store. This is especially important if you drop ship from multiple suppliers.
Private Labeling: Most dropshipping suppliers on AliExpress do not assist customers who want to offer their labels on their products. However, if you can show that you can consistently open money by buying and selling their products, they are more likely to offer you to provide this service.
Access to more products: If you work with multiple suppliers, you'll most likely have access to a broader range of products for your store. More options are always beneficial because they make finding items that your customers will enjoy easier. One of the most comprehensive benefits of using multiple suppliers is that those suppliers can offer you a more comprehensive range of products.
Expanding your network of business contacts: To be a successful dropshipper, you must establish and maintain meaningful business relationships with your suppliers. When you buy products from various suppliers, you allow yourself to make and maintain a diverse range of business contacts. As your business grows and succeeds, this could be very successful.
Understand Your Product's Quality: If you work with multiple suppliers, your test orders can help you learn more about the quality of the products you receive. For example, it will be easier to decide on the right products for your dropshipping store if you can compare and contrast what different suppliers offer.
Qualities of a Great Dropshipping Supplier
It's a good idea to remember that not all dropshipping suppliers are the same. However, there are a few tricks to finding diamonds while still rough. So let's start with what makes a great supplier, and then we'll discuss how to find your supplier.
High-quality product: If you want to sell high-quality products, you should start by finding the best dropshippers who sell the best products. This will ensure that your products are of the highest possible quality. Over time, this will generate more revenue for your dropshipping business than selling low-quality, high-margin products.
Investing in technology: Look for signs that your supplier is investing in technology. They may have a comprehensive website and an inventory data feed that allows their product listings to be automatically updated. It's also critical that their website and email enable customers to place and cancel orders.
There are no insanely high per-order fees. When you place an order with a dropshipping supplier, they usually charge you a "per-order" fee. Sometimes suppliers take advantage of this and demand exorbitant prices, so do the math to see if you can still make a decent profit.
Competent, helpful, and always-available customer service: A dropshipping supplier should be able to answer quickly to your questions. You should be aware that you can contact them and get comprehensive answers to your questions. We understand that no one is perfect and that they may be unable to answer some questions immediately.
Fast shipping: Dropshipping suppliers must ship products as soon as possible. If it takes your supplier several days or weeks to ship an item, you should look for another vendor to meet your needs. You should conduct preliminary research by placing a test order before selecting a dropshipping provider to work with.
Dropshipping Suppliers to Avoid
It can be difficult to determine which dropship suppliers to use, but a few red flags can help you figure out a supplier you should never use. Not only do low-quality products sold in large quantities and negative supplier reviews and feedback indicate an untrustworthy dropshipping provider, but there are other red flags.
Minimum order size: When looking for a dropship supplier, the minimum order size is an important consideration. A supplier is usually willing to charge the lowest possible order fee and fill orders in the order they are received.
If a supplier's minimum order quantity is 200 units, you must pay for those 200 units in advance. The supplier will continue to fulfill orders received through your online store.
If a supplier isn't suited to this, you should avoid them because dropshipping wholesale is a better fit for them.
Pre-order fees: Fees for pre-orders are not uncommon. These fees can vary greatly depending on the size or complexity of an order, and they can also decrease if you order frequently.
The research will show you which suppliers charge higher-than-average pre-order fees, allowing you to avoid doing business with them.
Monthly or ongoing fees: If a dropship supplier insists on charging you regular or ongoing fees to do business with them, this is a red flag. If a supplier is required to pay fees regularly, they may be a part of a directory rather than a single supplier.
Conclusion
Whether you're just starting dropshipping or already have a well-known online store, finding the right suppliers for your business is critical.
Having multiple suppliers rather than just one is preferable because having multiple suppliers allows you to obtain better products and more options. It's not easy, but there are many options for locating the best ones.
As a dropshipper, figuring out how to find, choose, and work with dropshipping suppliers can feel like a game of whack-a-mole, but you need good suppliers.
Because you will not be keeping the products in stock, you must work with dropshipping suppliers who can trust and ship products on time.
Dropshipping is expected to remain profitable in 2023. Find dependable dropshipping suppliers to keep your store running to make a good start.
If you follow the advice we've given so far, you should be able to find suppliers who will make running an ecommerce business simple for you. Good luck!
Small Request
Kindly share it with your friends. Especially the ones you believe need this information. Sign Up Now and Get your first 3 months for only $1 monthly.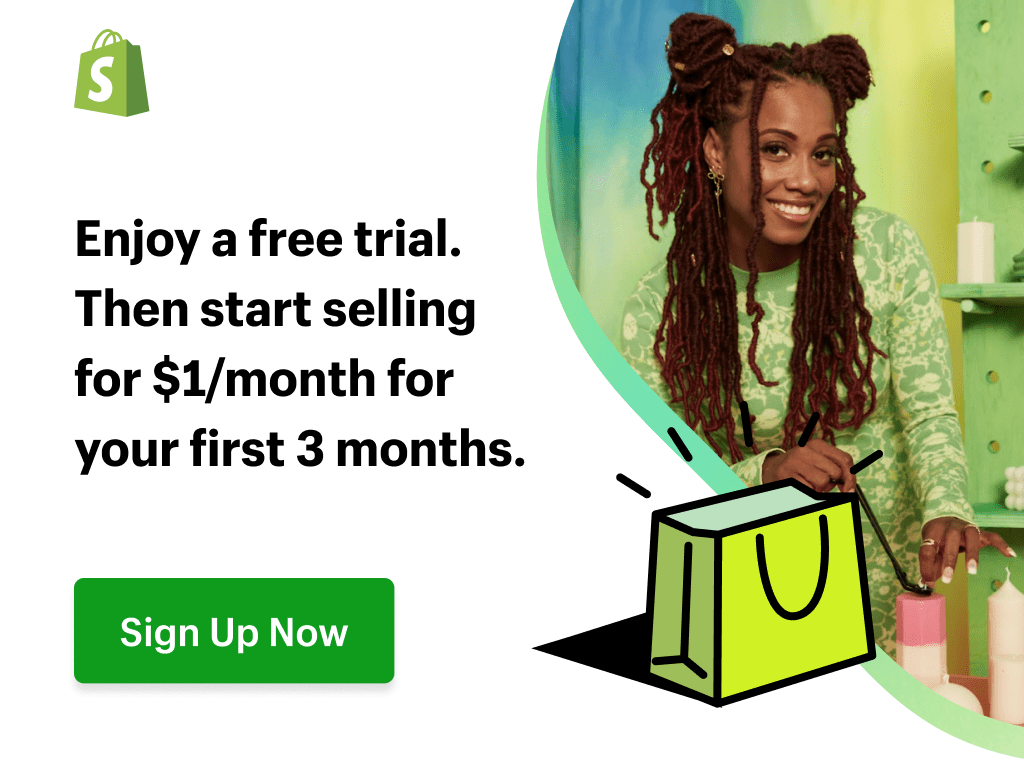 Sharing this information with others can make a huge difference. You may ask why.
Well, the truth is, my main aim is to provide the best information about drop shipping for both beginners and experienced dropshippers.
And I plan to continue doing so for as long as I can.
I would also like to thank those who support my work by reading and sharing my content.
Trust me, when you take your time to share, it will greatly help me and others who need this information.
Here are some great suggestions:
Pin it
Share it on another blog.
Share on Facebook (Share it with friends and even on Facebook groups)
Tweet it
Stumble it
This will only take a few seconds of your time, and I would appreciate it.
I appreciate you a lot. Thank you!
Join my Shopify dropshipping group mastermind and follow my blog to learn more about Shopify tips, dropshipping guides, tricks and checklists, and e-commerce in general.
If you enjoyed and learned something from this post, you can get me updates for free!
I send out email newsletters about new blog posts, tips, and tricks to help you grow your dropshipping business, new YouTube videos to give you more insights into the e-commerce market, and much more.
If you enjoyed reading this, you could also join my Facebook group. Thank you for reading how to make money dropshipping online from the comfort of your home.
Click here to Join My Facebook Mastermind Group