How Do I Find Supplies For Dropshipping? (Everything You Need To Know)
You wonder, "how do I find supplies for dropshipping?" Welcome, fellow entrepreneurs, to the exciting world of dropshipping! It's like a game of hot potato, but with products and money instead of spuds. The goal? To sell as much as possible without being burned by inventory or shipping costs.
But it would be best if you found reliable suppliers who won't drop the ball on your orders to win at dropshipping.
That's right, folks – finding supplies for dropshipping is like trying to find a needle in a haystack if the needle was a reliable supplier and the haystack was the internet.
So why is it so important to find these elusive suppliers? Let's put it this way: if your supplier is flakier than a croissant, your customers will be as happy as a dog with a cone of shame.
Here are some reasons why finding reliable suppliers is crucial for dropshipping success:
They help you avoid the headache of storing inventory and shipping products yourself.
They can offer you competitive pricing and a more comprehensive range of products to sell.
They can help you maintain a positive reputation by ensuring timely and accurate order fulfillment.
They can provide valuable industry insights and trends to stay ahead.
In short, finding supplies for dropshipping is like finding a good wingman – they'll have your back and make you look good. Look no further than this comprehensive guide, which covers everything from researching suppliers to negotiating deals and building long-term partnerships.
We'll walk you through sourcing supplies for dropshipping, from identifying potential suppliers to negotiating deals and building lasting relationships.
Table of Contents
How do I find supplies for dropshipping? Here are the steps to follow:
How to Find Supplies for Dropshipping:
Finding reliable suppliers for dropshipping can feel like a wild goose chase, but fear not – we've got some tips to help you track down those elusive partners in commerce.
Research suppliers online: The internet is your best friend when finding suppliers. Use search engines and online directories to find potential partners, and then conduct thorough research on their reputation, pricing, and product offerings.
Attend trade shows and conferences: Trade shows and conferences are a great way to network with suppliers and learn about new products and industry trends. You may even snag some sweet swag while you're at it.
Contact manufacturers directly: Skip the middleman and go straight to the source by contacting manufacturers directly. This can be a more time-consuming process, but it can lead to more competitive pricing and a stronger relationship with your supplier.
Join dropshipping directories: There are plenty of dropshipping directories out there that can help connect you with reliable suppliers. Do your research and choose a comprehensive directory that fits your business needs.
Remember, finding supplies for dropshipping is a crucial step in running a successful online store. Take the time to research, network with industry professionals, and reach out to potential partners. With a little effort and perseverance, you'll find the perfect suppliers to help you achieve dropshipping success.
Evaluating Suppliers for Dropshipping
So, you've found a potential supplier for your dropshipping business – but how do you know if they're the real deal? Here are some factors to consider when evaluating suppliers:
Determine if they have a minimum order quantity (MOQ): Some suppliers may require you to order a certain minimum quantity of products to work with them. Make sure to factor this into your business plan and budget accordingly.
Research their reputation and customer reviews: Don't just take a supplier's word for it – do your research to verify their reputation and customer satisfaction. Look for reviews on third-party websites and forums, and consider contacting past customers for feedback.
Verify their quality control processes: Ensure your products meet customer quality standards. Ask potential suppliers about their quality control processes and request samples to evaluate their product quality.
Consider their shipping and return policies: Shipping and return policies can make or break your business. Ensure your potential suppliers have clear and reasonable shipping and return policies that align with your business needs.
Finding supplies for dropshipping is only half the battle – evaluating and choosing the right suppliers is equally important. So take the time to consider these factors when evaluating potential suppliers to ensure that you're working with the best partners for your business.
Start a free trial today and enjoy 3 months of Shopify for $1/month Instead of $39/month on selected plans. Sign up now
Negotiating Deals with Potential Suppliers
Once you've evaluated potential suppliers for your dropshipping business, it's time to start negotiating deals. Here are some tips to help you get the best possible deals:
Start with a strong relationship: Building a solid relationship with your supplier is key to successful negotiation. Take the time to get to know them and their business, and establish a rapport based on trust and mutual benefit.
Be clear about your needs and expectations: Communicate your business needs and expectations to your potential supplier. This includes your desired pricing, shipping times, and product quality standards.
Consider long-term partnerships: While short-term deals may seem attractive, it's important to consider long-term partnerships with your suppliers. This can lead to more favorable pricing and better service in the long run.
Be willing to compromise: Negotiation is about finding a mutually beneficial solution. Be prepared to make concessions and compromises to reach a deal that works for you and your supplier.
Negotiation is an integral part of finding supplies for dropshipping. Take the time to build strong relationships with potential suppliers, communicate your needs clearly, and be open to compromise. You can negotiate deals that benefit your business and suppliers with little effort and flexibility.
Build long-term Partnerships with Suppliers.
When it comes to dropshipping, building long-term partnerships with reliable suppliers is crucial for the success of your business. While evaluating potential suppliers and negotiating deals that work for both parties, it's equally important to maintain good relationships with your suppliers over time.
One of the best ways to build a long-term partnership with your supplier is to communicate regularly and openly. Keep your supplier up-to-date on your sales and inventory levels, and be transparent about any issues. This will help your supplier plan for their inventory needs and ensure they can fulfill your orders promptly.
It's also important to treat your supplier with respect and professionalism. Pay your bills on time, and be courteous in all your interactions. If you have an issue with an order or a product, approach your supplier with a constructive and solution-focused mindset. Working together to solve problems can build trust and respect in your partnership.
Read Also:
Another key to building a long-term partnership with your supplier is flexibility and adaptability. As your business grows and changes, your supplier may need to adjust their processes or offerings to accommodate your needs. Be open to these changes and work with your supplier to find solutions for both parties.
By building a long-term partnership with your supplier, you can enjoy a reliable source of high-quality products and ensure that your customers are satisfied with their purchases. Remember, finding supplies for dropshipping is just the first step – building solid relationships with your suppliers will set your business apart and help you achieve long-term success.
Tips for Building a Successful Dropshipping Business
Building a successful dropshipping business takes time, effort, and dedication. Here are some tips to help you get started:
Create a niche-focused store: Instead of trying to sell everything under the sun, focus on a niche you're passionate about. This will help you stand out in a crowded market and attract customers who are interested in your products.
Offer excellent customer service: Providing top-notch customer service is essential for building a loyal customer base. Respond to customer inquiries promptly, be transparent about your policies, and go above and beyond to ensure customer satisfaction.
Stay up-to-date on industry trends: The ecommerce industry is constantly evolving, and it's crucial to stay up-to-date on the latest trends and technologies. This can help you stay ahead of the competition and attract more customers to your store.
Continuously improve your marketing strategies: Marketing is critical to driving traffic to your store and increasing sales. Experiment with different marketing channels and tactics, and track your results to see what works best for your business.
By following these tips and continuously working to improve your business, you'll be well on your way to building a successful dropshipping business. Remember, finding supplies for dropshipping is just the beginning – it's up to you to create a store that stands out from the crowd and delivers a great customer experience.
Conclusion
Dropshipping can be lucrative and rewarding, but finding reliable suppliers is critical to success. By researching suppliers online, attending trade shows and conferences, and contacting manufacturers directly, you can find the best suppliers for your business.
Once you've evaluated potential suppliers, it's important to negotiate deals that work for both you and your supplier.
But finding supplies for dropshipping is just the beginning. To build a successful dropshipping business, you must create a niche-focused store, offer excellent customer service, stay up-to-date on industry trends, and continuously improve your marketing strategies.
By following these tips and working hard to build your business, you can succeed in the dropshipping world.
So, what are you waiting for? Take the first step and start your dropshipping journey today. You can build a successful business and achieve your entrepreneurial dreams with the right mindset, dedication, and hard work.
FAQs:
How do I find reliable suppliers for dropshipping?
Research potential suppliers thoroughly, evaluate their pricing and policies, and negotiate deals that work for both of you. Look for suppliers with a good reputation and who are responsive to your needs.
What are some common challenges in dropshipping?
Common challenges in dropshipping include managing inventory levels, dealing with shipping delays, and ensuring quality control. Building solid relationships with suppliers can help you to overcome these challenges.
Can I dropship from multiple suppliers?
Yes, it's possible to dropship from multiple suppliers. However, this can be more challenging than working with a single supplier. Be sure to keep track of inventory levels and shipping times to avoid delays and customer dissatisfaction.
Small Request
Kindly share it with your friends. Especially the ones you believe need this information. Sign Up Now and Get your first 3 months for only $1 monthly.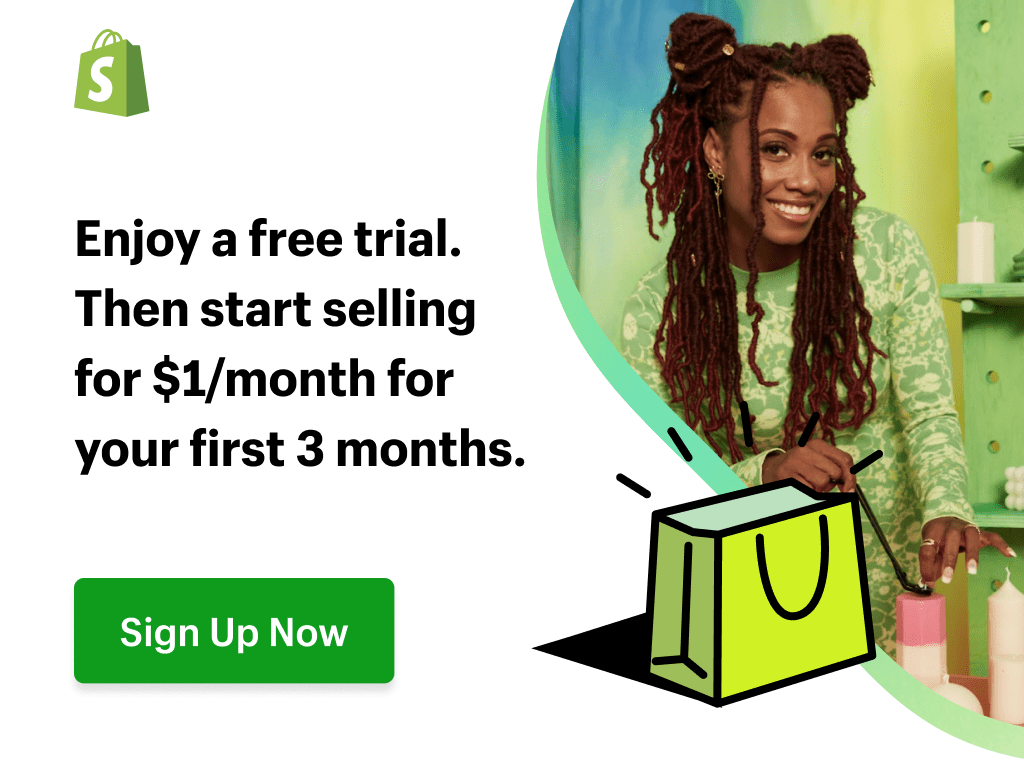 Sharing this information with others can make a huge difference. You may ask why.
Well, the truth is, my main aim is to provide the best information about drop shipping for both beginners and experienced dropshippers.
And I plan to continue doing so for as long as I can.
I would also like to thank those who support my work by reading and sharing my content.
Trust me, when you take your time and share, it will greatly help me and others needing this information.
Here are some great suggestions:
 Pin it
Share it on another blog.
Share on Facebook (Share it with friends and even on Facebook groups)
Tweet it
Stumble it
This will only take a few seconds of your time, and I would appreciate it.
I appreciate you a lot. Thank you!
Join my Shopify dropshipping group mastermind and follow my blog to learn more about Shopify tips, dropshipping guides, tricks and checklists, and e-commerce in general.
If you enjoyed and learned something from this post, you can get me updates for free!
I send out email newsletters about new posts published on the blog, tips and tricks to help you grow your dropshipping business, new YouTube videos to give you more insights about the e-commerce market, and much more.
If you enjoyed reading this, you could as well join my Facebook group. Thank you for reading how to make money dropshipping online from the comfort of your home.
Click here to Join My Facebook Mastermind Group