Is Shopify The Same As Amazon? (Major Differences)
Is Shopify the same as Amazon? Let's find out if they are the same or can work together to sell products online on each platform.
Both Shopify and Amazon are top-notch e-commerce systems and are not mutually exclusive. Although you may sell your products online with Amazon and Shopify, they are different e-commerce platforms.
The key distinction is that Shopify is an eCommerce platform, whereas Amazon is a marketplace. In other words, Shopify allows you to build your online store, whereas Amazon allows you to sell on its marketplace with other sellers.
Start a free trial today and enjoy 3 months of Shopify for $1/month Instead of $39/month on selected plans. Sign up now
One of the most crucial decisions you'll make when selling imported products online is which ecommerce platform will work best for you.
Since that Amazon FBA and Shopify are two of the most notable actors in ecommerce, it's conceivable that you'll contrast them while deciding.
With Shopify powering nearly a million businesses and Amazon receiving over two billion page views per month, both companies have built impressive reputations.
While both platforms are reliable in ecommerce, these staggering statistics make it difficult for most business owners to pick.
An Overall View
Before diving into the specifics, let's briefly overview Shopify and Amazon.
Shopify is a specialized ecommerce platform that gives you the tools to build your online store. Its adaptability as a design tool and ease of use in the online marketplace is well-known. Using Shopify to develop an online store is like investing in a blank canvas on which to build a brand.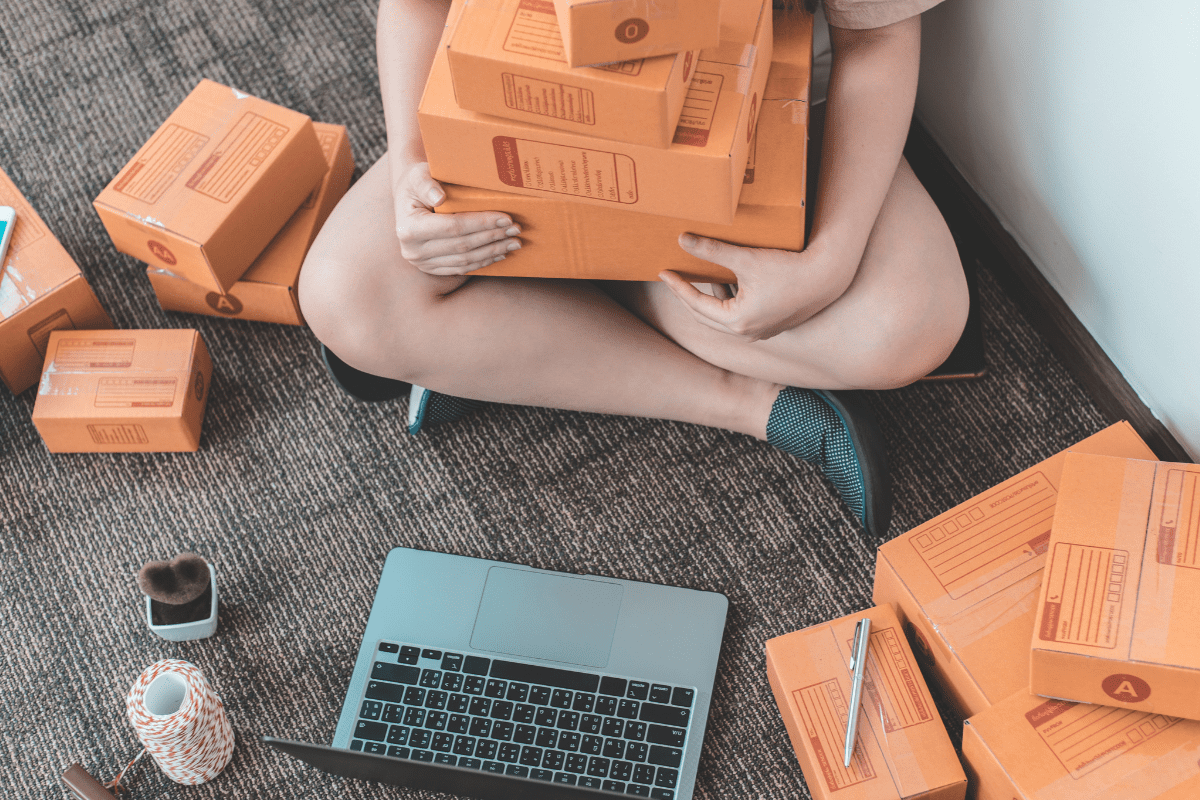 It allows you to sell to both consumers and businesses, increasing the visibility of your products. Nevertheless, it offers less flexibility than Shopify, making setting your company apart from competitors easier. Yet, you may stand out on Amazon's marketplace with good ratings and low prices.
Now that we've seen each platform let's see how they compare critically.
What Is the Different Between Amazon and Shopify?
Let's look at these two platforms. It may seem simple, but the fundamental difference between Shopify and Amazon is quite apparent. Shopify focuses on you designing and building your store from scratch, whereas Amazon is a pre-built "marketplace."
In other words, Amazon readily draws buyers to its single online marketplace, which allows you to access millions of potential customers globally. Still, Shopify merely provides the means to build a standalone web store rather than placing you in front of customers.
This is the main distinction; therefore, it may appear obvious. After all, the choice is obvious if Amazon already has a stellar reputation and a sizable client base that you can tap into.
Well, not exactly, because there is something you must provide to gain access to Amazon's client base. Every sale you make will result in a commission payment to Amazon.
Read Also:
As might be expected, you must also follow their guidelines. While Shopify requires you to market your store on your own once it's been constructed due to a lack of preexisting traffic, it also allows you to keep more of your sales profit because you won't have to pay a charge. So it's a hard one.
Because of these fundamental differences, comparing Amazon and Shopify side by side is challenging. So, for example, comparing Amazon and Shopify will help you decide which platform suits your unique business needs.
Selling on Shopify: The Pros and Cons
To begin, here is some further information on Shopify: It is a top-tier ecommerce platform that allows aspiring business owners to start their online store without any prior knowledge of technology.
It's a great place to start for individuals, especially beginners, who wish to start an online business with very little ability because of its simplicity, user-friendliness, and wealth of design features. Building a professional-grade online store is the main focus of Shopify.
Because the store is yours, there will be no direct competition for you. While this seems great, remember that the real work begins when you realize that you must acquire customers and bring traffic to your store to make it successful.
Pros
Shopify provides a free 3 days trial and a $1/3 month offer, which means you pay only $1 for using Shopify for the next 3 days.
Sign up for a free trial and enjoy 3 months of Shopify for $1/month on Select Plans.
It is easy to use, has a flexible design, an economical approach to building an online store (you own the store), control over your store, robust ecommerce tools and apps, easily create of a brand identity, a mobile-friendly store, and free Shopify payments.
Shopify is a customizable platform with access to ecommerce tools and apps, allowing businesses to build their brand identity from the get-go and expand swiftly.
Customers have access to the basic plan for 90 days when they can design and build their store and test it for free. They can also use Shopify payments, which are free.
Cons
Effective marketing requires you to do it on your own time and money; there is no reputation to ride on; monthly fees add up; access to reports is unavailable; and transaction fees apply if you use a third-party payment processor.
If you don't use Shopify Payments, you'll accrue a transaction cost, and no reports are available on the basic plan.
To promote your brand and start making sales, Shopify is a full-time job that requires time, effort, and money. If you don't use Shopify Payments, you'll incur a transaction cost, and the basic plan doesn't provide any reports.
Selling on Amazon FBA: The Pros and Cons
Let's take a peek at Amazon right now. Although selling a product and adding photographs can take some time due to the many "back-end" elements that must be completed, Amazon is also a top platform and relatively simple to use.
Akin to Shopify, it's a great spot for beginners to start, especially those with no technical knowledge. Despite Shopify's many benefits, you may now lean towards Amazon as a more convenient alternative. After all, Amazon has a Fulfillment by Amazon (FBA), a preexisting market, and an unrivaled reputation. So, let's see;
Pros
Pro account offers instant access to a global audience, built-in customer service, easy refunds and returns, and FBA service. Trial Amazon pro for 30 days allows you to list a product and get your first sale within an hour. FBA requires you to ship your products to a dedicated Amazon warehouse, but Amazon handles customer service, returns, and refunds. If you register using FBA, the setup process is longer.
Cons
The Fees payable to Amazon for every sale (15% – 40%). Amazon requires customers to adhere to its rules or risk suspension; it's a saturated platform, and you have no control over store pages: no design options, and Undercutting tactics by competitors.
Amazon's fees can significantly impact a retailer's profits, as they must adhere to Amazon's rules and have no control over their store page. This, coupled with a saturated platform, restrictions, and undercutting by competitors, can make the fees not worth the extra services offered.
Amazon Fees vs. Shopify Fees
When comparing Amazon and Shopify, fees will undoubtedly play a significant role in your decision-making process. You want to maximize your profits since they are essential to the success of your online business.
For example, an Amazon Pro account will cost you £25 + VAT each month, and your selling fee per item sold will typically be 15% on top of this.
Your platform costs will be more significant – closer to 35% – if you use FBA, Amazon's fulfillment program, as you will need to account for storage and fulfillment costs as extras.
Your product will determine the exact amount of these fees. As an illustration, you'll pay £4.50 in selling fees for each product you sell based on the sale of a product at £29.99 and your monthly account fee. Your selling and fulfillment fees with FBA will be approx—£ 9.90.
Basic Shopify pricing is $29 per month, Shopify pricing is $79 per month, and Advanced Shopify pricing is $299. These are the three main pricing options offered by Shopify.
The Basic package includes everything you need to start except for reports. It costs about the same as Amazon, but there are no additional fees unless you choose to add on paid apps.
This is a no-brainer. So, the high selling costs of the Amazon platform must be evaluated against the traffic that Amazon brings.
Can Amazon and Shopify Work Together?
Why not! It's advisable.
There's no incentive not to diversify. Putting all your hopes in one domain is risky in any way.
You can link Shopify with Amazon to make things even simpler. You can obtain the best of both worlds in this way.
Amazon vs. Shopify: Which is the Best Fit for Your Business?
This makes for a million-dollar question. All solutions have their benefits and drawbacks, pros and negatives. FBA allows you to focus on genuinely marketing your business and items because of the significant leverage you'll gain from Amazon's current audience.
It can be set up in a matter of minutes. But, fees can mount up rapidly, and there may be limitations when selling single things.
Bring your business ideas to life for $1/month On the Shopify Platform. Click the Image Below.
Also, if you wish to expand your business, you must be ready to stay under Amazon's frequently rigorous restrictions, which can be restrictive.
Remember that you will never have complete control over your business because of customer reviews and ratings, price changes, and competition from other vendors. Your online store's design, style, and branding are all in your complete control with Shopify.
You have complete control over every aspect of your store. The fees are also extremely reasonable. You'll need to put in much time and work to get the most out of it.
You'll need to manage not only your store but also your storage and fulfillment, customer support, and marketing (which shouldn't be understated), and you'll need to spend time researching your rivals to ensure you stay on top.
In Conclusion
Ask yourself, "What do I want from my business, and how do I want to sell my products?" to honestly answer the question of which platform to employ in the Amazon vs. Shopify debate. Shopify is the answer if you want complete control and freedom and the resources and drive to sell your products and brand to drive higher profitability.
Amazon may be the better choice for your company if you'd like to drive sales through a more "ready-made" platform but are willing to give up some control in exchange for higher fees and some limitations.
Think about how much time you have, how much control you need, how much effort you're willing to put in, and how fast you want your business to expand unconstrained to establish the successful business you deserve.
Small Request
Kindly share it with your friends. Especially the ones you believe need this information. Sign Up Now and Get your first 3 months for only $1 monthly.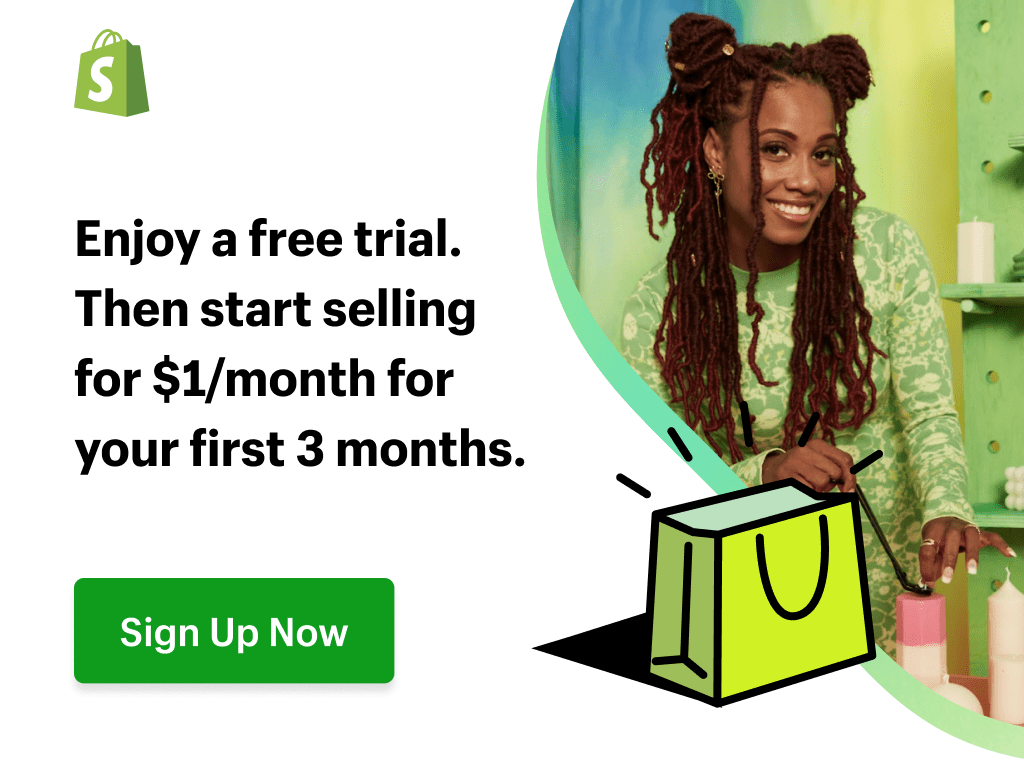 Sharing this information with others can make a huge difference. You may ask why.
Well, the truth is, my main aim is to provide the best information about drop shipping for both beginners and experienced dropshippers.
And I plan to continue doing so for as long as I can.
I would also like to thank those who support my work by reading and sharing my content.
Trust me, when you take your time and share, it will greatly help me and others needing this information.
Here are some great suggestions:
Pin it
Share it on another blog.
Share on Facebook (Share it with friends and even on Facebook groups)
Tweet it
Stumble it
This will only take a few seconds of your time, and I would appreciate it.
I appreciate you a lot. Thank you!
Join my Shopify dropshipping group mastermind and follow my blog to learn more about Shopify tips, dropshipping guides, tricks and checklists, and e-commerce in general.
If you enjoyed and learned something from this post, you can get me updates for free!
I send out email newsletters about new posts published on the blog, tips and tricks to help you grow your dropshipping business, new YouTube videos to give you more insights about the e-commerce market, and much more.
If you enjoyed reading this, you could as well join my Facebook group. Thank you for reading how to make money dropshipping online from the comfort of your home.
Click here to Join My Facebook Mastermind Group