How To Add Afterpay To Shopify (How Does It Work?)
In e-commerce, providing a seamless and convenient payment experience is crucial for driving sales and enhancing customer satisfaction.
Afterpay, a popular payment option gaining significant traction, offers a compelling solution. If you know how to add afterpay to Shopify store, you can expand your customers' payment options and unlock new opportunities.
Afterpay allows shoppers to split their purchases into interest-free installments, making it more affordable and accessible. From everyday groceries to desired products, Afterpay's versatility is unmatched.
As a Shopify merchant, integrating Afterpay into your online store is a strategic move to enhance your customers' shopping experience. In this article, we'll dissect the process of seamlessly incorporating Afterpay into your Shopify store, amplifying your customers' payment options and driving success.
Table of Contents
Understanding Afterpay: An Overview
Afterpay is a convenient payment service that enables customers to split their purchases into four equal installments over time. When using Afterpay at checkout, customers select it as their payment option and pay the first installment upfront.
The remaining three installments are automatically deducted from their account every two weeks over six weeks. It's worth noting that customers can stop automatic Afterpay payments if they prefer more control over their payments.
The beauty of Afterpay lies in its interest-free model. As long as customers make their payments on time, they won't incur any interest or additional fees. However, late payments result in a $10 fee and an additional $7 fee if the payment is overdue over one week.
If you're considering integrating Afterpay into your Shopify store, it's also worth exploring the Afterpay Xero integration. This integration allows for seamless recording and accounting of all Afterpay transactions. Now that we have a clear understanding of how Afterpay works, let's dive into the process of adding it to your Shopify store.
Shopify Afterpay Integration Preparation Steps
Ensuring Shopify Store Compliance: Before integrating Afterpay into your Shopify store, ensuring that your store meets the requirements is crucial. Check that your store adheres to the guidelines and standards set by Shopify, guaranteeing a seamless integration process.
Assessing and Updating Shopify Plan: Evaluate your current Shopify plan to determine if any upgrades or adjustments are needed to incorporate Afterpay. Some Afterpay features may require specific plan levels, so it's essential to align your plan accordingly to unlock the full potential of this payment solution.
Safeguarding Store Data: Before making any changes or integrating Afterpay, take the necessary precaution of backing up your store's data. This ensures you have a secure copy of your information in case of unforeseen circumstances during the integration process.
Ideally, carefully preparing your Shopify store lays the foundation for a smooth and successful Afterpay integration. By ensuring compliance, updating your plan if necessary, and safeguarding your data, you'll be well-prepared to add Afterpay to your Shopify store.
The Process of Adding Afterpay to Your Shopify Store
Integrating Afterpay into your Shopify store is a seamless and straightforward process. To get started, you must sign up for a merchant account with Afterpay. Once you've completed this step, follow the instructions below to add Afterpay to your Shopify store:
Log in to your Shopify admin, navigate to the 'Settings' tab, and click 'Payments.'
Under the 'Alternative Payments' section, choose 'Choose alternative payment.'
In the search bar on the following page, type "Afterpay."
You will be prompted to enter your merchant ID and secret key, provided to you upon signing up for a merchant account on Afterpay.
Click the 'Activate' button. Before activating, ensure that the 'Enable test mode' checkbox is not selected.
Once the activation process is complete, Afterpay will be added to your list of payment options. Your customers can now select and use Afterpay during the checkout process.
Following these simple steps, you can seamlessly incorporate Afterpay into your Shopify store, providing customers with a flexible and convenient payment option.
Customizing Afterpay Display and Settings
Configuring Afterpay Messaging and Branding: Craft tailored messages and branding to seamlessly integrate Afterpay into your store.
Customize the messaging displayed during checkout to inform customers about Afterpay's availability and benefits, enhancing their shopping experience.
Tailoring the Afterpay Widget Appearance: Enhance your store's visual appeal by customizing the Afterpay widget to align with your branding. Modify elements such as colors, fonts, and layout to create a seamless integration that reflects your store's unique style.
Defining Afterpay Eligibility Criteria: Set specific criteria to determine which customers can use Afterpay as a payment option. You can establish minimum order values or other requirements, ensuring that Afterpay is available to the right customers while maintaining control over its usage.
Enabling or Disabling Afterpay on Specific Products: Fine-tune your product offerings by turning Afterpay on or off per product. This allows you to strategically offer Afterpay for specific items, optimizing its use for high-demand or high-value products.
By customizing the Afterpay display and settings, you can create a cohesive and personalized shopping experience for your customers. From visual elements to eligibility criteria and product-specific configuration, these customization options empower you to align Afterpay with your store's branding and optimize its use to boost customer engagement and satisfaction.
Adding Afterpay Messaging to Shopify Store
Once you have successfully added Afterpay to your Shopify store, it's essential to inform your customers about this convenient payment option. Adding Afterpay messaging to your site ensures that customers are aware of the availability of this payment method. Follow the steps below to add Afterpay messaging to your Shopify store:
Log in to your Shopify admin and navigate to 'Online Store' and 'Themes.'
Locate the theme you wish to edit and click the 'Actions' button.
From the dropdown menu, select 'Edit Code.'
On the next page, find and click on 'theme. liquid' in the left pane.
Scroll down to the bottom of the page, and you will reach line 111.
Copy the Afterpay code from the Afterpay website and paste it at the desired location in the 'theme.liquid' file.
To ensure you have followed the steps correctly, click the eye icon next to 'Online Store' in the left navigation bar. This will open a preview of your Shopify store. Click on one of the products and verify that the Afterpay messaging and logo are visible under the product's price.
By incorporating Afterpay messaging into your Shopify store, you provide clear visibility and information to your customers regarding the availability of Afterpay as a payment option. This helps to improve transparency and customer confidence in their purchasing decisions, ultimately enhancing their shopping experience.
Testing Afterpay Integration on Your Shopify Store
To ensure a seamless payment experience for your customers, testing Afterpay integration on your Shopify store is crucial. Follow these steps to validate the integration and verify the payment process and customer experience:
Running Test Transactions with Afterpay: Perform test transactions using Afterpay to simulate actual customer purchases. This lets you confirm that the payment flow works correctly and that orders are processed smoothly. Ensure to use the test payment information provided by Afterpay for these transactions.
Verifying the Payment Process and Customer Experience: Carefully observe the entire payment process during the test transactions. Pay attention to the Afterpay payment option's availability, the accuracy of payment calculations, and the overall user experience. Verify that customers can select Afterpay at checkout, view installment details, and complete the purchase.
By thoroughly testing Afterpay integration, you can proactively identify and resolve any issues before offering the payment option to your customers. Testing helps ensure the payment process is seamless, accurate, and aligned with a positive customer experience.
Troubleshooting Afterpay Integration Common Issues
– Proactively identify and address potential integration anomalies to ensure smooth functionality.
– Maxing Afterpay support as a valuable resource for troubleshooting and resolving any integration challenges that may arise.
The Upsides of Adding Afterpay to Shopify Store
Adding Afterpay to your Shopify store brings two significant benefits:
Enhanced Payment Flexibility for Customers: By integrating Afterpay into your Shopify store, you provide customers with increased payment flexibility. This option allows them to pay for their purchases in convenient installments, making it easier to manage their expenses. This flexibility is particularly advantageous for customers needing more immediate access to the total payment amount. Offering Afterpay expands your customer base and improves conversion rates, as more individuals can afford to purchase from your store.
Increased Average Order Value: Another advantage of incorporating Afterpay into your Shopify store is its potential to boost the average order value. Afterpay is applicable only for orders exceeding a certain threshold, typically $35. By implementing this payment solution, you incentivize customers to add more items to their cart to reach the minimum purchase requirement. This strategy helps increase the overall value of each order, leading to higher revenue and improved profitability for your business.
By harnessing the power of Afterpay, you not only enhance the payment experience for your customers but also unlock the potential for increased sales and revenue growth.
Read Also:
Key Takeaways
Adding Afterpay to your Shopify store can significantly benefit you and your customers. You can attract more customers and increase conversion rates by offering payment flexibility and the option to pay in installments.
Additionally, Afterpay can boost your average order value by incentivizing customers to make larger purchases. With this step-by-step guide on how to add Afterpay to Shopify, you can easily integrate this payment option into your store and enhance the shopping experience.
In conclusion, adding Afterpay to Shopify is the key to unlocking a world of payment flexibility and increased conversions. Customers will know this convenient payment option by customizing Afterpay's display and settings, creating a seamless and branded payment experience, and adding Afterpay messaging.
FAQs: Adding Afterpay to Shopify
Q: How do I verify my payment on Shopify?
A: Verifying payments on Shopify is a straightforward process. After integrating Afterpay into your Shopify store, you can ensure payment verification by following these steps:
Log in to your Shopify admin and go to the 'Orders' section.
Locate the order for which you want to verify the payment.
Check the payment status, indicating whether the Afterpay transaction was completed.
Additionally, you can cross-reference the payment information in your Afterpay merchant account to confirm the payment's verification.
Q: How do customers pay through Shopify?
A: Customers can easily make payments through your Shopify store by following these steps:
Add desired products to their cart by clicking the "Add to Cart" button.
Proceed to the checkout page by clicking on the cart icon.
Customers can enter their shipping details on the checkout page and select Afterpay as the payment option.
After selecting Afterpay, customers will be redirected to the Afterpay portal to complete the payment process.
Once the payment is confirmed, customers will receive an order confirmation, and their purchase will be processed.
Q: How do I show payment options on my product page in Shopify?
A: To display payment options on your product page in Shopify, you can follow these steps:
Log in to your Shopify admin and go to the 'Online Store' section.
Select 'Themes' and choose the theme you want to edit.
Click on the 'Customize' button to access the theme editor.
From the editor, navigate to the product page section where you want to display the payment options.
Add a payment options widget or icon using the available customization tools or editing the theme code.
Save the changes; the payment options will now appear on your product page.
Q: How do I add purchase options on Shopify?
A: Adding purchase options to your Shopify store allows customers to select different variations or configurations for a specific product. To add purchase options, follow these steps:
Log in to your Shopify admin and go to the 'Products' section.
Choose the product for which you want to add purchase options.
Scroll down to the 'Variants' section and click 'Add variant.'
Specify the variant details, such as size, color, or other relevant options.
Set the price and inventory for each variant.
Save the changes, and customers can now select different purchase options when viewing the product.
Q: How do I add a payment feature to my website?
A: To add a payment feature to your website, such as Afterpay, you can follow these general steps:
Sign up for a merchant account with the desired payment provider, such as Afterpay.
Access the payment provider's integration options, including plugins, APIs, or third-party applications.
If using Shopify, install the appropriate plugin or integration for the specific payment provider.
Configure the payment settings, including account credentials and any customization options.
Test the payment feature to ensure it functions correctly and aligns with your website's design and user experience.
Once verified, the payment feature will be active on your website, allowing customers to make payments using the chosen payment provider.
Note that the steps may vary depending on the payment provider and your platform or website builder.
Small Request
Kindly share it with your friends. Especially the ones you believe need this information. Sign Up Now and Get your first 3 months for only $1 monthly.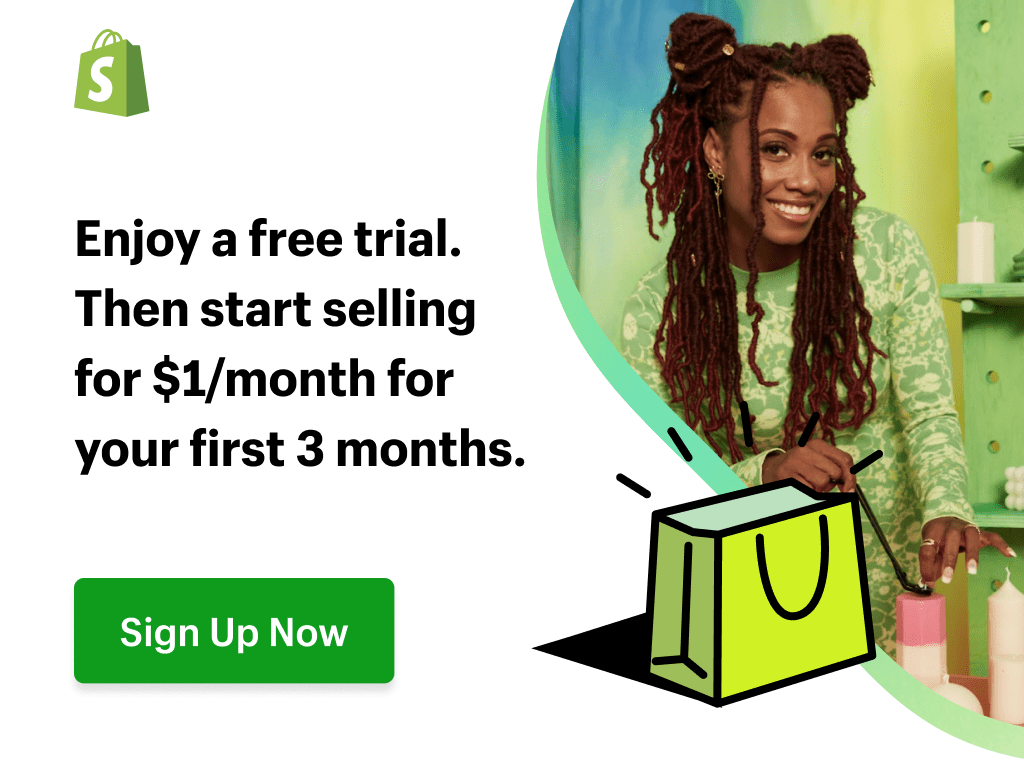 Sharing this information with others can make a huge difference. You may ask why.
Well, the truth is, my main aim is to provide the best information about drop shipping for both beginners and experienced dropshippers.
And I plan to continue doing so for as long as I can.
I would also like to thank those who support my work by reading and sharing my content.
Trust me, when you take your time and share, it will greatly help me and others needing this information.
Here are some great suggestions:
Pin it
Share it on another blog.
Share on Facebook (Share it with friends and even on Facebook groups)
Tweet it
Stumble it
This will only take a few seconds of your time, and I would appreciate it.
I appreciate you a lot. Thank you!
Join my Shopify dropshipping group mastermind and follow my blog to learn more about Shopify tips, dropshipping guides, tricks and checklists, and e-commerce in general.
If you enjoyed and learned something from this post, you can get me updates for free!
I send out email newsletters about new posts published on the blog, tips and tricks to help you grow your dropshipping business, new YouTube videos to give you more insights about the e-commerce market, and much more.
If you enjoyed reading this, you could as well join my Facebook group. Thank you for reading how to make money dropshipping online from the comfort of your home.
Click here to Join My Facebook Mastermind Group