How To Build A Physical Network To Increase Store Traffic
An adage goes, "It's not what you know, but who you know." And "It's not who you know, but who knows you" is a more recent alteration. So even though they are hackneyed cliches, they are still valid. In this section, we'll talk about strategies to build a physical network in-person, such as by becoming a vendor at local events.
As the digital world has grown, so has the way we meet new people, build relationships, and grow our businesses. There is no substitute for a grassroots, on-the-ground presence when you have the chance.
It's how people are: being able to talk in person is a faster method to build trust, determine whether a relationship is essential and beneficial, and communicate in a clear and easy-to-understand manner.
Look for events, meetups, and conferences that bring together people in your industry to build a physical network. For example, if you have the funds, you might wish to attend one of these events, such as the Shoptalk ecommerce conference, which takes place every year in Las Vegas.
Even though large ecommerce conferences are a world unto themselves in terms of networking and learning, you may be amazed at how many smaller, more local chances exist to build just as strong relationships.
In this chapter, we'll discuss building your network in person by participating as a vendor at local events, visiting meeting groups and other similar groups, and attending or speaking at industry conferences.
4.1 Be a Vendor for Local Events
Just because you own a company that sells most of its products through an online store doesn't mean you should limit your efforts to online marketing, advertising, and sales. Taking your business offline by becoming a vendor at local events is a tactic many ecommerce store owners ignore. Still, it provides many advantages over ecommerce enterprises that operate online.
Among other things, you can, for example:
Market To The Right Audience
If you attend a local event related to your industry, you will quickly access a gathering of warm, competent people who are frequently ready to buy. For example, if you run an online store selling organic health supplements, being a local farmer's market vendor will allow you to show your products to a broad group of people interested in healthy, organic foods. Even if you only have one successful vendor event, it could bring many new customers to your online store.
Interact With Your Audience
Local events give you to meet customers in person. It is much easier to answer questions about your products and deal with any potential concerns during a cordial chat than to write an email. You can conduct market research by speaking with customers and finding out more about what they want and what motivates them to make it.
A face-to-face conversation will assist customers in overcoming any reservations they may have about purchasing products online. People will regard you as a real person, not just a faceless business.
Get The Word Out About Your Business
If done correctly, becoming a local vendor at a local event may be a low-cost and successful way to spread the word about your brand. For example, you can spread the word about your company in your community by handing out business cards and flyers, organizing a raffle or giveaway, or providing free samples.
You'll also have the opportunity to meet and talk with other local small business owners. This could lead to beneficial collaborations in the future.
How to Locate and Select Vendor Events
What local event you should attend is determined mainly by the products you sell. In general, you should look for events related to your industry. For example, if you run an online sportswear store, selling at a local marathon will give you a higher chance of finding new customers than selling at a Christmas market. On the other hand, a local Christmas market could be an excellent event for an online toy store to show its wares.
It would be best if you also considered how significant the event would be. For example, if you run a small online store selling bamboo sunglasses, you may have difficulty getting into New York Fashion Week as a vendor, but you may always start small at a New York street festival.
The last thing to consider is how much it will cost to be a vendor at a local event. Many events charge vendors a fee, ranging from $20 for a school festival to thousands of dollars for a trade event in a nearby city. You'll also have to pay for transportation to and from the event, hire staff or volunteers, and set up your booth and exhibit.
If tens of thousands of people attend the event regularly, the return on investment (ROI) may make it worthwhile to own a booth. However, if you are unsure whether the event is worth it, starting with less expensive events in your area is recommended.
Now that you know what kind of event to attend let's look at some of the most frequent ways to find local vendor events.
• Consult with Friends and Family
Many overlook that word of mouth is the best method to find fantastic local vendor events. Inquire with your friends, relatives, neighbors, mailman, and anyone who could be aware of upcoming events in your area. Most people will be delighted to assist you, and you may learn new opportunities. In addition, local non-profit organizations, such as the YMCA, Rotary Club, or Lions Club, may allow you to attend vendor events that are typically only advertised to members.
•  Make Use Of Google
Almost every vendor event will have its event or be featured on an industry portal. However, searching for broad terms like "local vendor events" or "vendor events near me" will provide too many results, so focus on more particular terms.
Here are several examples:
"[Your industry] events in [your area, city, state, or surrounding area]."
"Vendor events in [your city, state, and surrounding areas]."
"trade shows in [your city, state, or surrounding areas]."
"chamber of commerce events in [your area/city/state/areas surrounding you]."
"local events" (in your area, city, state, or surrounding areas).
"festivals in [your area, city, state, or surrounding areas]."
"craft shows in [your area, city, state, or adjacent places]."
"wedding events in [your city, state, and surrounding areas]."
"church events in [your city, state, and surrounding areas]."
Once you've found some appropriate search terms for your industry, you can set up Google Alerts to notify you of news in your area regarding your industry. You can pick how frequently you want to find updates, and when they arrive, you can rapidly scan them for news regarding events in your industry.
• Contact Your Local Business Association
Local vendor events can be found through your local small business group or Chamber of Commerce. Not only will they have information about events you might like to attend, but they will also provide you with contact information for the person you need to talk with about attending the event. For example, when you contact a business group, ask if they have a mailing list or newsletter you can sign up for so you can stay up to date on forthcoming events.
• Sign up for groups and forums on social media
We've already discussed how joining social media groups and forums is an excellent method to meet industry leaders and potential business partners. These sites also provide information about local vendor events. Look for accounts for local business associations, the Chamber of Commerce, neighborhood community groups, schools, churches, local media (newspapers, radio, and T.V. stations), and your local tourist board on social media sites like Facebook and Twitter. Other useful sites include Nextdoor, a private social network for your neighborhood that frequently includes local events, and Craigslist, which has sites for local communities worldwide.
Hack: Think old-fashioned. Some events continue to employ traditional advertising methods such as local newspapers, magazines, mail ads, and brochures. Examine your junk mail pile before tossing it. You might find information on local vendor events that you can use.
How To Make The Event A Success
Many of the most popular vendor events sell out months or even years in advance, so if you truly want to go, you should start planning as soon as possible. And after you're in the spotlight, consider the following steps:
Don't ask off-beat questions. Before contacting or emailing the event coordinator, list all the questions you want to ask. What will it cost? Should I put down a deposit? How many people attend the event on average? What types of people attend the event? How many shops will be present? What am I willing to give? Will there be electricity and WiFi?
Attend a partner. If the event is expensive, consider sharing a vendor booth with another local business or a partner. If the event is already sold out, consider contacting confirmed vendors to see if they would be prepared to share their space with you.
Get people to visit your website. The goal of being a local vendor at a local event is to get more people to know about your online store, so ensure that your website address is on all your promotional materials. In addition, you can offer special discounts to event attendees if they sign up for your mailing list, or you can host a contest to give away one of your products or a gift certificate if they visit your store.
Network. You'll have time to talk with other merchants before and after the event. Make sure to exchange contact information so you can discuss upcoming events and business possibilities in your area.
Hack: Consider creating a Facebook group exclusively for event sellers to collect and connect all the contacts you make at these events.
4.2 Engage in Relevant Local Meetups and Events
We've already looked at some online networking strategies that ecommerce businesses can use to connect with people who share their interests, such as email outreach and joining industry-related social media groups and forums. However, finding, qualifying, and pitching potential business partners could take months if you exclusively work online.
People attend meetups to make new contacts and expand their network. In the time it takes to have a cup of coffee or a meal, you can introduce yourself, ask questions, learn about other businesses, and ideally build the groundwork for future projects.
Here are some other advantages to attending meetups:
Get (give) referrals. We've already discussed the significance of referrals intended to assist your business in development. The primary purpose of local business get-togethers and networking events is to trade referrals from people you trust. The more you spend in meetings and helping other members, the more referrals you'll get from them. In addition, you may find that referrals from local members are more cost-effective than any other type of promotion.
Learn about your industry. Local meetups are the ideal place to learn about upcoming events, developments in your industry, and potential employment possibilities in your area. Giving to other members allows you to learn about opportunities before non-members. This will offer you a significant competitive advantage.
Solicit assistance. Many growing ecommerce businesses are run by a single person or a small group of people. Finding someone to talk to can be difficult when you're in difficulties. Many people attending local meetups and business events are experienced entrepreneurs who will gladly listen to your story, advise, and teach you how to develop your business.
How to Find Local Meetups and Events
We've already looked at ways to find local vendor events, and many strategies will also work well for finding business meetups. Also, here are some more unique places to find networking opportunities.
1. The Chamber Of Commerce In Your Community
This is the greatest place to start looking for local meetups. If you contact your local office, they will gladly inform you of forthcoming networking events where you can meet other business owners and significant people in the area. Many chambers also provide possibilities for business training, professional development, and mentoring, and membership is usually inexpensive.
2. SBA Community Groups
The Small Business Administration is well-known for providing small business loans. Still, they are also an excellent place for business counseling, training, and information about local events and networking opportunities. You can find out more about what's happening in your area by visiting their events website.
3. International Business Network
BNI is a global business referral organization whose mission is to build business professionals to develop long-term, meaningful relationships. With over 8,000 chapters worldwide, there are likely BNI networking events in your area.
4. Eventbrite
Most people are familiar with Eventbrite as a site for purchasing tickets to local events. Still, it also includes an extensive database of meetups that can be searched by industry and area. Enter a relevant area or term (such as "ecommerce") in the search field to obtain a list of all local networking events.
5. Co-working Spaces
Business owners sometimes disregard co-working spaces since they are more than just locations for people without offices to work. They are fantastic venues to meet other entrepreneurs with similar ambitions, learn about local opportunities, develop partnerships, and make new friends.
6. Meetup
Meetup.com is a social networking site where people who want to connect and share ideas may find meetups to attend. You can use the site to search for meetups in specific cities. By selecting the appropriate industry category, you can also find meetups in a specific sector, such as I.T. or fashion. For example, if you run an internet company that sells dog food, you can search for pet-related meetups in your area.
How to Engage in Local Meetups and Events
Once you've identified several meetups you'd like to attend, you should work on face-to-face networking skills. It's critical to make a good impression on the other attendees and make the most of your time. You don't want to be the person that runs around the room passing out business cards to everyone, only to find out the next day that no one remembers your name or business.
Here are some strategies to help you succeed in local meetups.
1. Be Memorable
If you want to be taken seriously by people in your industry, you must be memorable to other business owners. You can accomplish this by creating one-of-a-kind business cards, fascinating promotional materials, or just presenting a memorable narrative while introducing yourself. Be "genuine" and avoid over-promotion of yourself or your brand. As I mentioned before in the chapter on digital networking, people are naturally drawn to intriguing people to whom they can relate. If you try too hard to market your items or appear necessary, you may turn people away.
2. Offer Your Unique Value to the Group
Every member is encouraged to contribute to local meetups and events, and if you can offer something unique, you'll quickly become a valuable group member. Your understanding of ecommerce is an excellent place to start. For example, suppose most of the other group members operate brick-and-mortar businesses. In that case, this could be an excellent time to discuss running an online business, using social media, creating content, and reaching out to people online if they're interested.
3. Seek For Businesses That Complement Yours.
If you run an online baby clothing company, you probably shouldn't spend too much time networking with the local fishermen. They might be a valuable contact in the future, but for now, it's best to focus on businesses in your industry. For example, people who work with children, such as the local doctor or the owner of a kindergarten, could be a valuable source of referrals.
4. Be Specific When Soliciting Referrals.
Members are required to provide and receive referrals at local meetups. To get the greatest referrals, be as specific as possible. "I'm seeking people who could be interested in buying work boots from my online shoe store" is unlikely to elicit much meaningful information from group members. "I heard a new factory will open in town next month, and I'm sure the new employees will need some decent work boots. Does anyone know someone in the new factory's management team? "has a much better chance of receiving a response
5. Share And Promote Each Other's Content
Some members of your Group will have businesses that are so unlike yours that it will be hard to find things in common. However, this does not preclude you from assisting one another. A simple approach to help another business is to share and like their social media posts, write a review on their Yelp page, or connect with them on LinkedIn. If they haven't used social media, helping them create a Facebook account could be a terrific method to gain positive attention in the Group.
6. Know When To Stick With Something And When To Give Up
Meetups are a terrific way to meet new people in your area and build a strong network. Even if you go once a week, it may take a few months to notice results. However, if the Group isn't effective at bringing in business, opting for a different group that will benefit your business more is preferable.
Bring along a tiny notepad to make notes when you meet new people. Include something you recall about the person and any suggestions you have on how to work with them. This way, you won't wake up the next morning with a stack of business cards that you can't figure out.
4.3 Look For Public Speaking Opportunities.
Attending local conferences and meetups is a terrific way to get your name out there and meet people who might be interested in working with you. It will be much more beneficial if you are given a chance to speak at a conference. The good news is that many that organize smaller conferences are willing to include open enterprises.
So, if you don't think you're "big enough" to give a TED Talk, you can always try to acquire an invite to TEDx.
You could discuss a topic important to your industry or use your session to demonstrate how your products speak. Whatever happens, you will not only have a place to show off your knowledge but also a chance to promote yourself, which may bring more people to your online store.
Where can I locate such opportunities?
I'm glad you asked. First, inquire about speaking opportunities at conferences with the professional connections you make at local meetups and conferences. Of course, you'll need to communicate your unique value proposition. You may have a lot of knowledge about the subject. For example, you might have a fancy online store. What you want to speak about might have gotten you some good results.
After you've used your network to your advantage, you can try the following to add more gigs to your database:
Agent
What if you had a tool that showed you a list of events in your industry and told you how to contact each one? Agent is the same way. The tool has a list of over a thousand events that are sorted by date, size, and type. It also provides contact information for the conference or the person in charge, making it simple to contact them.
There is no other tool that produces such results. So, if you're looking for a straightforward way to find a chance to speak in public, give Agent a try.
Facebook
You should keep an eye out for posts and ads on Facebook about conferences, but you should also try searching for them. Using hashtags is one method.
When you search for #conference, you'll get results like these:
Also, keep an eye on the Events tab for more conferences:
LinkedIn
Examine your competitors, coworkers, and other professionals attempting to reach the same people you are. Check their LinkedIn profile and websites to see what conferences they have spoken at. Then, contact the organizers of relevant events and introduce yourself to them.
If you've previously spoken at a conference and have a recording, include it in your summary so organizers can watch it right away after reading your pitch. In addition, LinkedIn allows you to upload full-length videos. The goal is for them to question you briefly so they can see that you know what you're talking about.
Use LinkedIn Publisher as well. You can publish and post new or previously written content on other websites. For example, if you publish a blog section here, it will appear on your profile page before the headline box after your summary.
Blogging about topics that interest you will boost your reputation as an expert in your field.
Conference Directories
You can look in a conference directory for more organizers to contact. Conferize, AllConferences.com, and Plancast are all online conference directories. Open these websites, make a profile, and then wait for information about the conference to arrive in your inbox.
Google
Google rarely disappoints, so use it. If you've never done public speaking before (and no, college presentations don't count), search for realistic conferences and events before reaching for the stars.
Consider the following: local, regional, and state.
For example, if you live in Orlando and sell books online, you could search for "Orlando book events" or "Orlando reading conferences."
Based on the search results, can you tell which major national conferences are on the horizon? When you're first starting, you should ignore those. Instead, continue scrolling down to find local niche conferences looking to collaborate with someone new. In the best-case scenario, these conferences will not find on the first page of search results. Here's what came up on the third page of the search I just mentioned:
Scroll to the bottom of the page to see what other business owners are looking for regarding "Orlando reading conferences."
This section is a good thing that looks bad. You'll find all the related research terms you'll need to keep looking into the Orlando area. After finding what you're looking for in your local cities, you can expand your search to include the region and state.
Create a List
Create a spreadsheet with links, dates, and contact information. Fill in the blanks and repeat the process until you have 10 events that fit your budget and schedule. Getting noticed is all about taking focused action in the right places.
You can find out when the organizers are accepting applications to be speakers once you have the details. The best time to get people interested in your speaker profile is to reach out months in advance.
Reach out!
Don't contact the same template to all of the organizers you want to talk with. That's the quickest way to end up on someone's bad side and never hear from them again. Also, you're trying to make a connection, so don't try to pitch anything in the first email.
What you should do:
Keep your first message brief.
Find out about the conference.
Pose intelligent questions.
Here's a script you could use:
If you receive a positive response to this email, you should thank the person. You can also include a "P.S. – Need more people to fill out the panel?" message. This natural and friendly way to express your interest without coming across as needy. It also positions you to make a valuable professional connection in the future.
It would help if you tried to contact them 3-6 months in advance. However, some conferences are more popular than others. This is why it's critical to speak with decision-makers early on.
Hack: Include a section in your spreadsheet where you can list the responses from these event organizers. Depending on what you say, you may want to make a new tab or a separate spreadsheet for events that need to be followed up on or can wait until next year.
Read Also:
Takeaways on How To Build A Physical Network
Conduct research to find 50 events, meetups, and conferences where you can sell your products, meet new people and give presentations. I know it's probably impossible for you to fit everything in, so the next step is to pare down the list.
After you've sent your messages and emails and given responses two weeks to respond, you can cut down your list based on costs, your availability, and whether or not your application or inquiry about selling or speaking in public was accepted.
To find these opportunities, search online and use the resources you already have in your industry. For example, try your local small business association or Chamber of Commerce to find out about local events. You can use online tools like Agent and conference directories to learn about national and international events (why not dream big?).
Give yourself a few hours to find the best opportunities, organize your findings in a spreadsheet or research, and set a daily schedule for yourself until your research is complete.
Small Request
Kindly share it with your friends. Especially the ones you believe need this information. Sign Up Now and Get your first 3 months for only $1 monthly.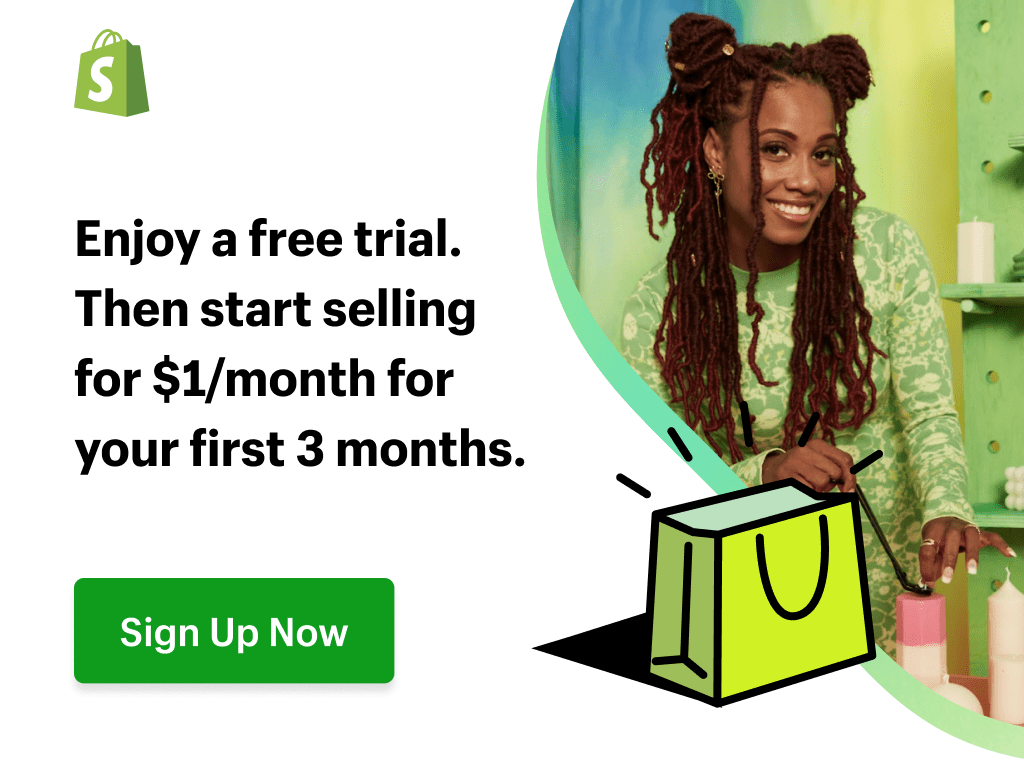 Sharing this information with others can make a huge difference. You may ask why.
Well, the truth is, my main aim is to provide the best information about drop shipping for both beginners and experienced dropshippers.
And I plan to continue doing so for as long as I can.
I would also like to thank those who support my work by reading and sharing my content.
Trust me, when you take your time and share, it will greatly help me and others needing this information.
Here are some great suggestions:
Pin it
Share it on another blog.
Share on Facebook (Share it with friends and even on Facebook groups)
Tweet it
Stumble it
This will only take a few seconds of your time, and I would appreciate it.
I appreciate you a lot. Thank you!
Join my Shopify dropshipping group mastermind and follow my blog to learn more about Shopify tips, dropshipping guides, tricks and checklists, and e-commerce in general.
If you enjoyed and learned something from this post, you can get me updates for free!
I send out email newsletters about new posts published on the blog, tips and tricks to help you grow your dropshipping business, new YouTube videos to give you more insights about the e-commerce market, and much more.
If you enjoyed reading this, you could as well join my Facebook group. Thank you for reading how to make money dropshipping online from the comfort of your home.
Click here to Join My Facebook Mastermind Group