18 Reasons Merchants Prefer Shopify To BigCommerce
BigCommerce and Shopify are two of the biggest names in e-commerce. So there's a good reason why both are such popular choices. Why do merchants prefer Shopify to Bigcommerce, and which options are ideal for you?
Choosing the right eCommerce platform is one of the first things you must do once you decide to start an online store.
It's crucial to find one that works for your business.
From customization and features to customer support options, many platforms will offer a variety of features.
Here, we'll delve deeply into the arguments in favor-assisting of defining the benefits of working with one of these SaaS providers like Shopify for a merchant.
For example, consider reading the WooCommerce vs. Shopify or Magento vs. Shopify comparisons if you're interested in additional choices.
Shopify vs. BigCommerce At a Glance
With over four million active websites in 2023, Shopify is among the most popular eCommerce platforms, and some of the most well-known names in the business are included here, such as Louis Vuitton and Heinz.
To help you build and run a successful online store, Shopify has many useful features and specialized apps.
For example, anyone looking to open an online store may find the platform's low start-up costs, adaptable templates, and quick setup features alluring.
BigCommerce is a Software-as-a-Service (SaaS) platform for creating and managing your eCommerce store and has attracted more than 40,000 operational stores.
While maintaining surprisingly low prices, it offers a large selection of features. Popular brands like Pandora and Procter & Gamble use BigCommerce.
Shopify to BigCommerce: A Deep Analysis
We're not comparing BigCommerce and Shopify head-to-head; instead, we're trying to determine which platform will help you make more sales.
We've compared the key features of BigCommerce and Shopify that every online merchant needs to know to make the best decision for their business.
Everything from initial product pricing to search engine optimization, customer support, analytics, and app development for eCommerce.
If you compare these crucial factors, you'll have a better idea of what to do. For example, you can make an educated decision when opening your online store if you have all the necessary information.
Pricing
The pricing models for both platforms are subscription-based and remarkably similar, which is the most critical aspect for many merchants. Both offer three pricing tiers with annual payments discounted up to 10%.
Shopify offers a flat monthly subscription fee in addition to additional transaction fees (broken down below). Choose Any package after the $1 per month for 3 months offer ends.
Sign up for a free trial and enjoy 3 months of Shopify for $1/month on Select Plans.
Basic Shopify: Basic Shopify is $39 monthly plus 2.9% + 30 cents per transaction. Includes a blog, 24/7 support, two employee accounts, and an online store.
Shopify: Shopify costs $79 monthly, plus 2.6% and 30 cents per transaction. Professional reports lowered credit card rates and space for up to five employee accounts are just a few additional features.
Advanced Shopify: The most expensive Shopify plan costs $399 monthly plus 2.4% + 30 cents per transaction. Reduced costs with third-party shipping, the lowest card rates, and the potential for fifteen staff accounts.
BigCommerce pricing also offers a 15-day free trial and a flat monthly fee with no transaction fees. If your annual revenue with BigCommerce exceeds a certain threshold, you will be automatically upgraded to the next pricing plan.
BigCommerce Standard costs $29.95 per month and requires $50,000 in annual revenue. Create a store to list products, check professional reporting and real-time shipping quotes, and offer gift cards or coupons.
BigCommerce Plus costs $79.95 monthly and requires $150,000 in annual revenue. Store administration, expansion, development, and marketing are all aided by additional features. Includes basic support for identifying and re-engaging dormant customers and recovering abandoned carts.
BigCommerce Pro: $399.95 per month for BigCommerce Pro, with a $400,000 annual revenue threshold. Additional features include a product filtering app, the ability to install third-party SSL certificates, and the ability to analyze and track marketing progress.
If you're trying to decide between BigCommerce and Shopify, you'll quickly realize that their base pricing is virtually identical. When you start considering transaction fees, however, things change.
Ease of Use
Both platforms offer a user-friendly interface and an intuitive content editor, making it easy to create a website. Their dashboards have an easy-to-read format and contain useful tips and resources.
You can launch a store in minutes using Shopify's guided process. A user-friendly structure that offers to help new users navigate the potentially lengthy process is used to examine the essential features.
BigCommerce is designed for business owners without prior web development experience, but it is not ideal for those with no technical background. Although learning various technical terms to build a store may take more time and effort, it will give you access to handy built-in features in the long run.
Shopify is the best platform for creating an online store because of its simplicity. For those with prior experience and who are comfortable with a learning curve, BigCommerce's built-in features have the potential to offer more.
Themes and Design Options
Gaining an edge over the competition and boosting sales can be accomplished with the help of a well-designed, user-friendly website. Because of lousy design and functionality, 42% of valuable traffic will leave a web page.
Both Shopify and BigCommerce offer a range of free and paid mobile-friendly themes.
Shopify theme store offers more than 107 premade themes, allowing business owners to tailor nearly every aspect of their store to their brand.
Many of the most compelling themes are free, even if many are paid.
Although BigCommerce offers more than 120 themes, many are virtually identical, save for minor color variations.
Although the platform is intended for users with little prior experience with web design, advanced users can still change the HTML and CSS of their stores to personalize the design further.
An easy drag-and-drop page builder is another feature that BigCommerce offers. Shopify offers a comparable capability but costs an additional $12.99 per month. In any case, a page element's order can be changed using a list.
Best themes Optimized for selling online
Take your store from launch to scale with themes Packed with built‑in features that make selling easy, exclusively on the Shopify Theme Store.

In general, Shopify offers a broader range of distinctive themes, and it's simpler for newcomers to set up a professional-looking and functional online store.
Although BigCommerce offers superior design features and customization, doing so necessitates some familiarity with coding.
Marketing Features
To a large extent, you generate traffic to your store with Shopify and BigCommerce. To accomplish this, you may use various marketing strategies. Both platforms offer an abundance of marketing tools to assist you in locating new customers, re-engaging existing ones, and boosting your sales.
Shopify offers a range of tools to support your marketing strategy. The most important are search engine optimization, social media, email marketing, and email campaigns. More than 1,500 specialized marketing apps are available besides these foundational elements.
Bring your business ideas to life for $1/month On the Shopify Platform. Click the Image Below.
Compared to Shopify, BigCommerce offers a broader range of pre-built features. Every plan offers promo coupons, reporting tools, and an easy connection to Google Shopping. Advanced plans additionally offer segmentation tools to tailor the abandoned cart experience and automated abandoned cart emails.
While BigCommerce has more built-in features, Shopify offers more marketing tools through its app store. For merchants comfortable with various marketing techniques, Shopify offers various marketing tools to supplement their existing tactics.
SEO
Search engine optimization can effectively boost sales because over 70% of people using search engines only look at organic results. However, improving the quality and offers of unpaid traffic can result in substantial long-term returns.
You can compare some effective SEO tools and apps in the Shopify vs. BigCommerce competition. Both can make your store more discoverable and assist in optimizing content for search engines utilizing keywords.
Shopify and BigCommerce provide apps that can help you examine the search engine optimization of your online store, which is crucial if SEO is a critical component of your marketing plan. Every BigCommerce and Shopify plan also includes automatic site maps and editable metadata, URL, and title tags to help with search engine optimization.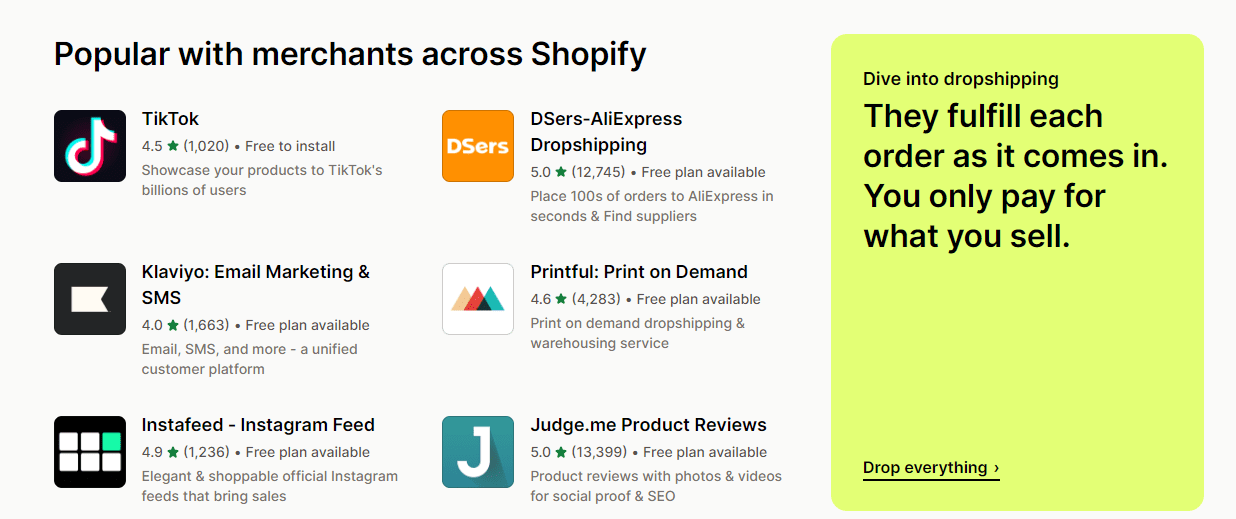 In addition, both platforms offer the opportunity to build a blog and produce content that is useful to your target audience. Content marketing boosts your organic search engine rankings, builds customer trust, and boosts sales.
In brief, both platforms offer similar features to optimize your store's search engine rankings, including apps, editable metadata, tags, and a blog platform. To illustrate this point, whereas the Shopify app store boasts over 600 specialized SEO apps, the BigCommerce app store only offers 9. Additionally, Shopify's extra features are useful for boosting search engine optimization and, by extension, site traffic.
Analytics
The growth of your eCommerce store can be significantly aided by accurate analytics. Through analytics on the sales process, you can use data on purchases to boost conversion rates. Detailed analytics, on the other hand, can aid in developing effective marketing strategies that boost sales.
Bigcommerce and Shopify are two platforms that offer a wide range of useful analytical tools. First, examine the sales KPIs that matter most to you, such as the number of products sold, the average revenue per order, the number of sales channels, the number of returns, the currency, and the number of currency exchanges: track marketing performance, financials, abandoned carts, and customers.
While BigCommerce offers a paid eCommerce insight report, Shopify Plus and Advanced offer individualized reporting. Shopping carts, products, and customers are the main topics of this supplementary data. For BigCommerce Standard and Plus, however, this plan costs $49; for BigCommerce Pro, it costs $99 per month.
Platforms offer comprehensive analytic reports that may be used to expand your store efficiently and are balanced overall.
Transaction Fees
The cut an eCommerce platform makes from each sale is the transaction charge. When establishing a long-term business is a crucial factor.
It's a major factor in determining your profit because it affects every sale. A better margin per sale is achieved by careful research, similar to reducing credit card fees.
Only when a merchant utilizes Shopify Payments instead of other payment gateways like PayPal can Shopify impose a 0% transaction fee on sales. Only online stores in the following countries are eligible for this exemption, which is not applicable everywhere:
The United States (including Puerto Rico territories)
Hong Kong SAR, China
The United Kingdom
The Netherlands
New Zealand
Singapore
Germany
Denmark
Australia
Sweden
Spain
Japan
Italy
Ireland
Canada
Austria
Based on the Shopify store's payment plan, transaction fees are charged to all other payment gateways that aren't Shopify Payments.
Basic Shopify: 2%
Shopify: 1%
Advanced Shopify: 0.5%
For merchants in the US using Shopify Payments, the credit card processing cost ranges from 2.4% to 2.9%.
BigCommerce, on the other side, has no transaction costs. Aside from being a nice bonus, this is also considerably easier to implement.
Shopify favors Shopify Payments, while BigCommerce favors PayPal as its preferred payment gateway; both platforms have their preferences.
Other payment processors come in a wide range, with Shopify having over 100 integrations and BigCommerce having over 65. Using a different payment gateway could hurt sales because customers are 54% more likely to purchase if the store accepts PayPal.
The preferred payment processors of both sales platforms generally charge similar credit card processing costs. The actual divergence is in the sale transaction fees that are required. For example, BigCommerce is head and shoulders above Shopify regarding transaction fees, offering a flat 0% if you use their payment gateway, while Shopify charges anywhere from 0.5% to 2% if you don't.
eCommerce Tools
When comparing Shopify and BigCommerce as eCommerce tools, there is significant overlap. For all plans, both offer necessary features like:
Standard shipping tools. Set shipping locations, modify charges based on weight or order value, and print shipping labels.
Secure Sockets Layer Certificate (SSL). Thanks to an SSL certificate, your store is verified as a secure website to purchase from.
Multichannel selling. Use Facebook, Instagram, and Etsy, among others, as sales channels, and integrate with them.
Inventory management. Manage stock, track inventory, and examine order patterns.
Although BigCommerce's app store is significantly more limited, it includes various sales features integrated within the platform.
For example, BigCommerce has some great built-in features that Shopify doesn't, such as unlimited staff accounts, ratings and reviews, selling directly on Walmart Marketplace, and real-time shipping quotes. These features are only available through apps.
With a seemingly unlimited range of additional capabilities, Shopify's app store offers over 7,000 apps. Many of the top Shopify apps are free, but more than half demand payment. A simple one-click install app is available for whichever eCommerce tool you need.
BigCommerce does offer greater built-in eCommerce tools, but the sheer range and accessibility of tools in the Shopify app store cannot be overstated. With a much smaller app store, BigCommerce does offer helpful apps, but there is less functionality to assist you in enhancing growth and generating sales.
Read Also:
Apps
Both platforms rely heavily on apps, potent tools that can offer significant advantages to store owners. For example, BigCommerce offers approximately 700 apps; however, Shopify's app store far exceeds that. As a result, Shopify's app store has more than 7,000 apps, so you'll probably find what you need there.
Many of the top Shopify apps are free, but more than half demand payment. This is also true of BigCommerce; however, Shopify apps offer a more specialized service and a greater range of functions and capabilities due to the disparity in the accessible apps.
In general, Shopify's extra features can assist merchants in managing their stores, enhance the user experience, generate more traffic, and ultimately boost sales more than BigCommerce.
Customer Support
Great customer support can make a difference if you need help setting up and running your eCommerce store. You'll have access to the following:
24/7 Live chat support
24/7 Phone support
Community forum
Email support
Video tutorials
Help center
Regardless of the platform, you choose to build your new store.
Even if you have yet to gain experience with site design, having access to 24/7 live customer support can give you an edge. However, when going through the first setup procedures, you may have several pressing concerns.
While Shopify's dashboard features contextual prompts that lead to the appropriate help center page, BigCommerce's help center is rife with useful information.
This is a fantastic tool that allows you to obtain support right away without having to do any searching or contact. It will save you time and effort.
The most expensive plan on both platforms offers priority support. For example, BigCommerce provides an onboarding adviser and prioritizes phone support requests. In addition, you have access to a personal customer support representative when you use Shopify.
Both platforms generally offer phone support and live chat around the clock. If you need help with your online store, Shopify's knowledge center tips and more lively community forums can give you an edge. Any hiccup could cost you valuable sales.
Shopify's Cutting Edge Over BigCommerce
Secure for Merchants and Customers: Shopify provides SSL certificates and fraud analysis tools to safeguard store owners from fraudulent orders and chargebacks.
Merchants Trust: Shopify is a terrific platform for beginning a business or expanding an established multi-million dollar brand, and millions of other businesses use it.
Marketing tools that generate money: Shopify offers a variety of marketing tools to assist merchants in providing a memorable shopping experience.
Timeless features: For contemporary e-commerce websites, BigCommerce and Shopify are excellent options. With features like curbside pickup and built-in support for 3D models and augmented reality on product sites, Shopify provides a platform for commerce.
Shopify Payments & Shop Pay: Shopify Payments is Shopify's payment gateway with no transaction costs, support for 17 countries, and Shop Pay, which pre-fills customer information and speeds up online checkout by a factor of four.
Built-in SEO: Shopify has built-in SEO capability, allowing you to effortlessly edit header tags, alt tags, and meta descriptions. You can easily publish content to drive traffic to your website using Shopify's blogging CMS.
Bigger commerce: Designed to handle high-volume sales, Shopify is used by many well-known businesses and celebrities. You can start a tiny business on Shopify and watch it grow into a big brand.
Discounted pricing: Shopify offers discounts of up to 20% on monthly and yearly services, saving customers hundreds of dollars.
The latest distribution solutions: Facebook, Instagram, Amazon, Walmart, Google, Pinterest, TikTok— Compared to BigCommerce, Shopify offers a larger ecosystem of connectors and partnerships, making it a more desirable platform for developers and partners to build on.
No code or custom code: Shopify lets you set up and launch your online store without writing a single line of code. Whether you do it or hire a developer, you can edit the HTML and CSS to have more control over the features and design.
Easy-to-use store editor: Shopify and BigCommerce offer intuitive, drag-and-drop store editors that even novices can use. Shopify's "sections" make it simple to change the visibility of different parts of your online store and rearrange their order to provide your customers with the best possible shopping experience, even if you don't have any prior experience with web design or programming.
24/7 customer support: Merchants using Shopify appreciate the round-the-clock availability of phone, chat, and email support, which allows them to get the assistance they require whenever it is most convenient for them. You can reach out to the support team at any time of the day or night.
A faster-loading store: Making sure your store loads quickly by compressing images to WebP format and providing a store speed report can help you save money.
6,000+ Shopify apps: Shopify offers a variety of apps to customize business needs, including social proof pop-ups, customer support, and loyalty programs.
Sell internationally: As Shopify grows in popularity, it is also expanding its options for global commerce and selling into specific markets. This is made possible by the platform's support for multiple currencies and the availability of Shopify Apps that allow merchants to sell like locals on platforms such as WhatsApp and WeChat.
Helpful community: The Shopify ecosystem comprises forums, resources, experts, tools, partners, third-party groups, and more that are all focused on assisting you as you launch and grow your new Shopify business.
Exclusive apps: You can find various free Shopify apps in the Shopify App Store, including many available through Shopify, including DSers for sourcing products & ShopCodes for generating QR codes for your products.
Shopify POS: BigCommerce has built-in compatibility with many of the same third-party POS systems as Shopify, but it's primarily designed for the online store. With the built-in in-store pickup, local delivery options, tipping, and other essential features for retail stores, Shopify's fully integrated point-of-sale solution enable you to link offline and online sales in a single location.
8 Things Shopify Delivers vs. BigCommerce
Lifetime Features: For contemporary e-commerce websites, BigCommerce and Shopify are excellent options. Nevertheless, Shopify is also creating a platform for how commerce will operate in the future and worldwide. When the pandemic suddenly transformed retail, Shopify swiftly created new features to support merchants, such as curbside pickup. Shopify also includes native support for 3D models and augmented reality on product page pages, which are becoming increasingly popular.
Shopify Payments & Shop Pay: Shopify Payments is Shopify's very own Payment Gateway, and it allows you to provide all of the major payment options right out of the box. No transaction costs are associated with using Shopify Payments, and it is available to qualified merchants in 17 countries worldwide. Additionally, it enables Shop Pay, Shopify's accelerated checkout option that has been shown to make online checkout 4x faster and pre-fills customer information.
Built for bigger commerce: Shopify is home to some of the world's most well-known people and brands. Through Shopify, you may launch a modest business and expand it into an enterprise-level brand.
Sales channels: Instagram, Facebook, Amazon, Walmart, Google, Pinterest, and TikTok are some of the most recent sales outlets. To aid with your selling where your customers are, Shopify has a growing list of integrations and partnerships. The sheer magnitude of the Shopify ecosystem compared to Big Commerce makes it an attractive platform for developers and partners to prioritize growing atop.
6,000+ Shopify apps: You can tailor Shopify to the specific requirements of your business thanks to the wide variety of apps available in the Shopify App Store, more than 3,000 of which are free. Increase your conversion rates with social proof pop-ups, automate customer support to save time, or set up a reward program—the option is yours.
Intuitive store editor: The straightforward "sections" feature of Shopify makes it simple to edit, show, hide, and rearrange sections to provide the best possible online shopping experience for your customers, even if they do not have any prior experience with design or coding.
A fast-loading store: A fast website is good for SEO and prevents you from losing sales due to long load times. By converting all of your photos to the WebP format and giving a store speed report, Shopify is dedicated to ensuring that your store loads as quickly as possible.
Shopify POS: BigCommerce interfaces with many of the same third-party POS systems as Shopify, but its primary focus is on the online store. With built-in-store pickup & local delivery options, tipping, and other essential features for retail stores, Shopify's fully integrated point-of-sale system enables you to connect offline and online sales in a single location.
Reasons Behind Merchants' Preference of Shopify to Big Commerce
Secure for both merchants and customers: A built-in fraud order analysis tool helps safeguard store owners from fraudulent purchases and chargebacks, and Shopify not only offers an SSL certificate as a security measure that all today's customers look for.
Money-Making Marketing tools: A Blogging CMS, Sales Channels, Automatic Discounts, Gift Cards, and Shopify Are Some Marketing Tools That May Help You Make Money. Email is one of the many marketing tools that Shopify provides to assist merchants in providing a remarkable shopping experience to their customers.
Trusted by merchants: Shopify is one of the most popular commerce platforms available, and for a good reason. Shopify has the tools you require, whether you're starting a business with no experience or establishing a multi-million dollar brand.
Integrated SEO features: On Shopify, you can quickly edit various tags, including header tags, meta descriptions, and alt tags. You can easily publish content to improve website traffic with Shopify's blogging CMS.
Discounted pricing plans: With Shopify, you can sign up for a monthly or annual plan and receive a 25% discount.
No code (or custom code): With Shopify, set up & launch your online store without touching a single line of code. Whether you do it yourself or hire a developer, you can edit the HTML and CSS to have more control over the features and design.
24/7 Customer Support: Shopify merchants adore the flexibility or immediacy of contacting customer service by phone, chat, or email. Support is available around the clock every day of the week to address any issues you may have.
Global reach: As Shopify grows its footprint worldwide, it is also increasing its options for global commerce and selling into specific areas with several currencies and other Shopify Apps to sell locally on platforms like WhatsApp and WeChat.
Supportive community: The Shopify ecosystem incorporates experts, forums, resources, partners, tools, third-party groups, and more that are dedicated to assisting you in helping you launch your new business & succeed on Shopify.
Exclusive Apps: In the Shopify App Store, you'll find various free Shopify apps, including many unique to Shopify, such as Oberlo for sourcing products and Shop Codes for creating QR codes for your products.
Conclusion: BigCommerce to Shopify
Both platforms have a range of benefits, some complementary and some quite different, creating a very different experience.
For example, while BigCommerce's built-in apps are more powerful, Shopify offers a variety of features to assist users in growing their stores.
To find the sales channel that will give you the most comfortable and provide a platform for long-term success, compare and contrast the data presented in this article. Your online store will fit in nicely whether you use Shopify or BigCommerce.
FAQs
Is BigCommerce superior to Shopify?
Although the two platforms appear comparable, they differ in significant ways.
Both offer the ability to build your store and sell digital and physical products or services online. However, you don't need to download software to use the sales channel because they all operate in a browser.
Beyond these factors, a direct comparison of the critical features of each platform reveals which sales channel will help you grow your store and make the most sales depending on the entrepreneur. Whoever is selling on the site is the one who will ultimately prevail.
Who is Shopify best for?
To take advantage of the greater variety of apps, Shopify may be the best option for merchants setting up their first store. If you fall into any of the following categories, Shopify might be the right choice for you:
• Want to have more control over your website's features
• Want to offer a wide selection
• Seeking as much choice as possible among supplementary apps
Who is BigCommerce best for?
If you have experience with web development or are comfortable editing HTML and CSS, BigCommerce may be a better fit for your business. If any of the following appeal to you, then BigCommerce is the way to go:
• Run an online business wanting to grow across many channels
• Want more branding functionality for your store's design
• Searching for preinstalled features to avoid having to deal with app installation
What is the distinction between BigCommerce and Shopify?
Shopify and BigCommerce have built-in SEO functionality, order management tools, and sales channels for their online stores as standard features. The Shopify POS system integrates seamlessly with your Shopify store to manage your offline and online business. The two most notable differences are Shopify's more robust mobile app, which you can run your store almost entirely from your smartphone.
Which is more expensive, Shopify or BigCommerce?
Similar pricing can be found for BigCommerce and Shopify, with plans starting at $39 per month and going up to $399.
Any payment gateway supported by BigCommerce incurs no transaction fees. With the ability to enable Shop Pay, an expedited checkout that has been proven to increase conversion rates by up to 1.91 times, you can also get 0% transaction costs on Shopify if you use Shopify Payments. For transactions, Shopify and BigCommerce both charge credit card processing fees.
Small Request
Kindly share it with your friends. Especially the ones you believe need this information. Sign Up Now and Get your first 3 months for only $1 monthly.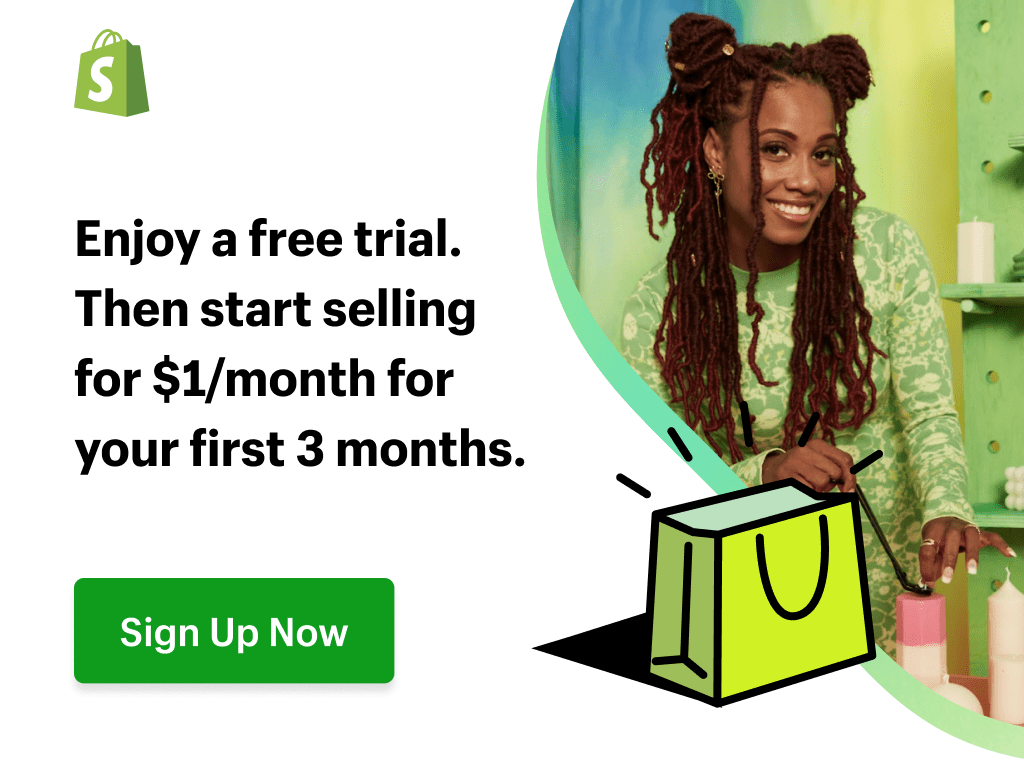 Sharing this information with others can make a huge difference. You may ask why.
Well, the truth is, my main aim is to provide the best information about drop shipping for both beginners and experienced dropshippers.
And I plan to continue doing so for as long as I can.
I would also like to thank those who support my work by reading and sharing my content.
Trust me, when you take your time and share, it will greatly help me and others needing this information.
Here are some great suggestions:
Pin it
Share it on another blog.
Share on Facebook (Share it with friends and even on Facebook groups)
Tweet it
Stumble it
This will only take a few seconds of your time, and I would appreciate it.
I appreciate you a lot. Thank you!
Join my Shopify dropshipping group mastermind and follow my blog to learn more about Shopify tips, dropshipping guides, tricks and checklists, and e-commerce in general.
If you enjoyed and learned something from this post, you can get me updates for free!
I send out email newsletters about new posts published on the blog, tips and tricks to help you grow your dropshipping business, new YouTube videos to give you more insights about the e-commerce market, and much more.
If you enjoyed reading this, you could as well join my Facebook group. Thank you for reading how to make money dropshipping online from the comfort of your home.
Click here to Join My Facebook Mastermind Group