How To Open Stripe For Non Us Resident (Using Wise)
Many aspiring dropshippers ask if one can open a Stripe For Non Us Resident for their ecommerce business or if it's possible to get a reliable payment gateway for non US residents. The short answer is yes, you can open a Stripe account if you are not US-based, and other payment gateways work for non-US residents.
However, it is important to remember that each payment gateway might have different requirements when setting up an account on their platform, so read through their terms and conditions before signing up.
Additionally, a few steps need to be taken, such as obtaining a merchant ID and setting up an international processing account. Once your account is set up, you can accept customers' online payments worldwide.
Start a free trial today and enjoy 3 months of Shopify for $1/month Instead of $39/month on selected plans. Sign up now
Stripe is the best if not one of the most popular payment gateways for online transactions, offering a seamless experience for businesses and consumers.
However, only some countries are supported by Stripe, which can be a real bummer if you're an entrepreneur or business owner looking to expand your reach.
Table of Contents
But don't worry because we're here to give you some answers and provide solutions to your Stripe-related questions.
Stripe is a technology company that provides an online payment platform for businesses of all sizes. It's known for its simplicity, security, and versatility, making it a top choice for businesses that need to accept payments from customers worldwide. From small startups to large enterprises, Stripe has something to offer everyone.
What Countries Are Supported by Stripe?
Currently, Stripe supports businesses in more than 40 countries, including the United States, the United Kingdom, Canada, Australia, and many European countries.
You can visit the Stripe website for a complete list of supported countries. Stripe is a secure and reliable payment processing platform that allows you to accept customer payments effortlessly. It supports major credit cards and ACH (Automated Clearing House).
With Stripe's API, you can use recurring billing and subscription management features. Plus, its dashboard provides real-time analytics so that you can continuously optimize your business operations. Stripe also offers fraud prevention, manual review queues, and the ability to accept payments from customers in over 135 currencies.
Stripe is a safe, reliable payment solution that allows you to easily manage and monitor your transactions. Plus, it integrates seamlessly with Dropshippingit's software to provide an even richer experience for your customers.
Can I Use A Stripe Account in an Unsupported Country?
The short answer is yes, you can use Stripe in an unsupported country. However, you must find a workaround to get the job done. The best solution is to use a virtual address service to receive payments in a supported country and transfer them to your local bank account. This is called a "proxy solution," many businesses use it in unsupported countries.
So, can you open a stripe for non-residents?
Unfortunately, Stripe is not currently available for businesses outside the US, but in this guide, you will learn how to get a Stripe account approved even if you don't live in the US. If you're a non-US resident, you must not look for a stripe alternative payment processor.
It's a common problem for online businesses – you want to accept payments from customers worldwide, but setting up the infrastructure to do so can be challenging.
If you're a non-US resident, finding a payment processor that works for you may be challenging.
Stripe payment gateway is a popular processor for US businesses; what about those who don't live in the States?
How can they get Stripe for non-residents to work for them?
A lot has changed. As you all know, Stripe has upped their game; when they read these tactics online, they upgraded their system, hence the recent cries of limitation accounts, especially those who successfully applied the method I shared above.
This post gives you quick setup documentation specific for international sellers who use Shopify for their drop shipping business but find it hard to run the business from their respective countries due to payment processor gateway challenges.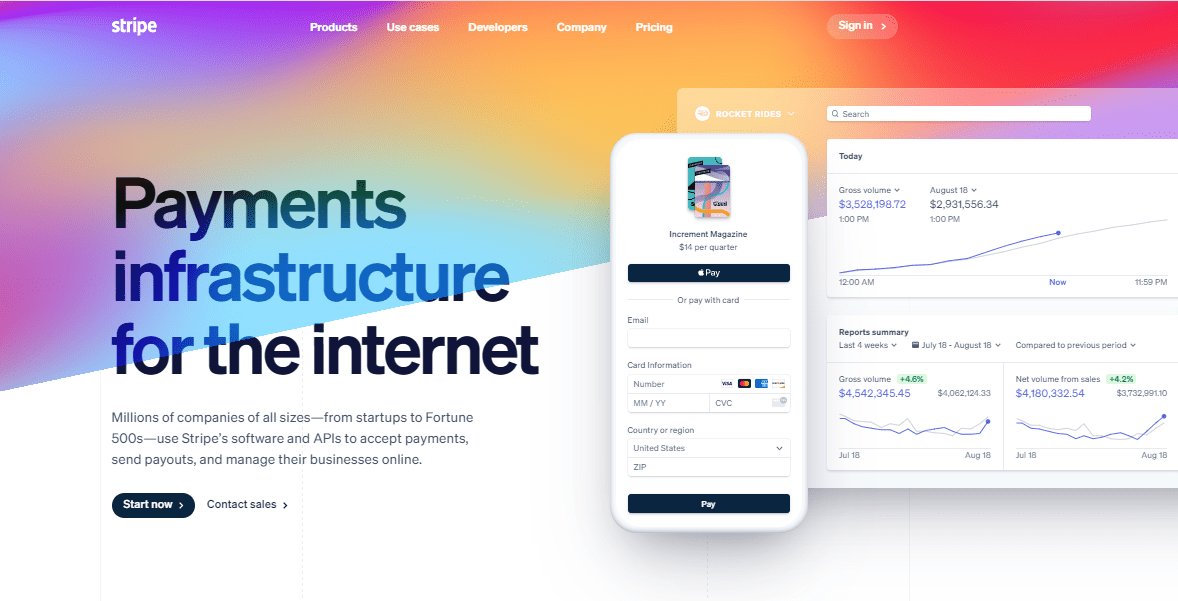 So I will take you through how to set up a Shopify store and how you will get your Shopify payment gateway done correctly.
Suppose you are an active member of any dropshipping business Facebook group.
In that case, you know how many store owners post about their store being on hold or limited by payment processors like PayPal, Stripe, and even Shopify payment themselves.
I hope you are getting something ready to learn how to make Shopify Payments available for your customers.
It happens more frequently if you are dropshipping and term it a high-risk business due to chargebacks and refund-related issues.
But just like you, I wonder why Shopify platforms promote drop shipping, even advertising the business model on Facebook, yet they are the first to have your account on hold simultaneously.
Double standards?
To my international sellers, we have to make ends meet. We have no idea how long it will take for this e-commerce giant to start considering integrating payment gateways that favor us from the ones that suck already.
Why is this process vital for your Shopify dropshipping business?
I assume you are non-US citizens or any other European country. If you are an international seller, you must adopt this method to get paid the profits you accrue through your online product sales.
There are several payment processors available for Shopify, but funny enough.
Almost all of them don't favor you as an international seller who doesn't have access to EIN/BIN or SSN to have a US bank account.
So, the ones available on Shopify will force your customers to finish the checkout in a new browser tab instead of completing the checkout process while still in your store.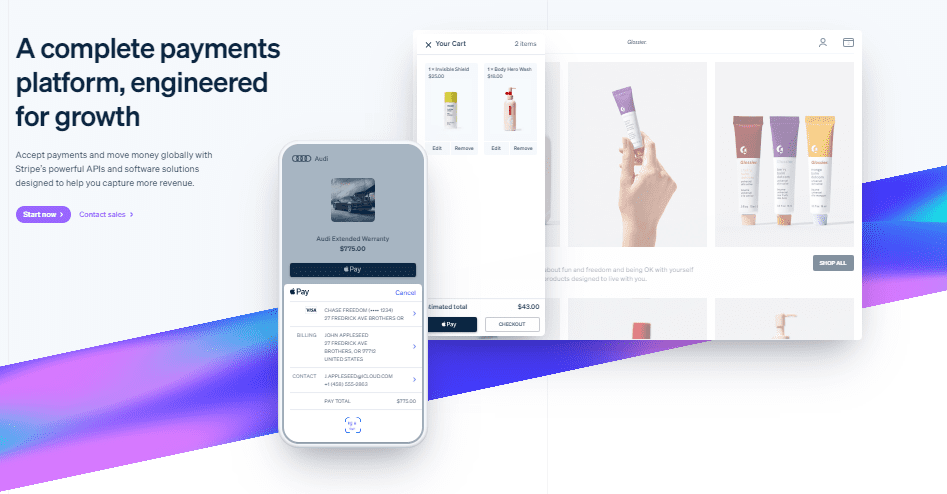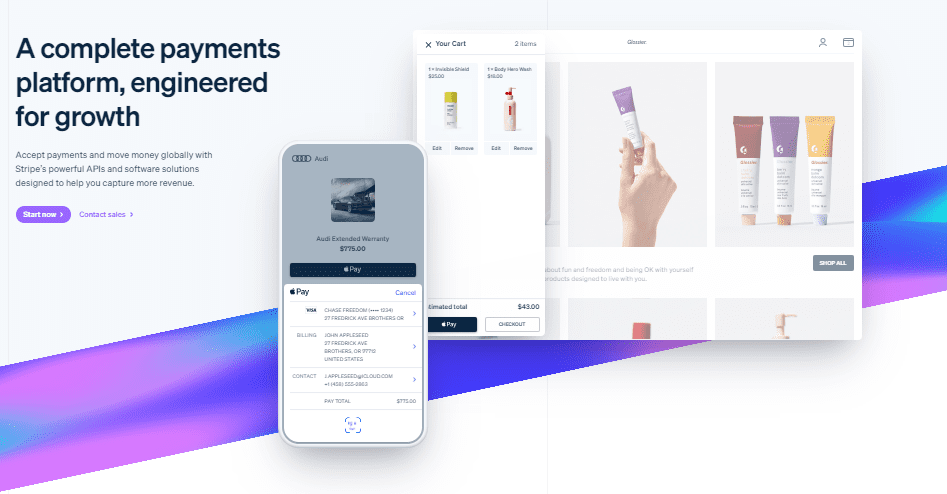 A typical example of a payment method that takes customers out of your store is a 2checkout; it takes the customers to a new page for the purchase to complete.
Few customers will finish the conversion if they are redirected to another page regarding online transactions. 
We are dealing with sensitive information here; who would trust a payment gateway they've never heard of, whereas they are only used to Paypal?
This redirecting hurt a lot of conversions.
When looking for a payment processor as an international seller, you need processors whose rates are similar.
Most sellers lose a lot of cash when it comes to processor rates and currency conversion rates.
It would help if you had a processor offering a reasonable exchange rate.
You will be using USD as your default currency on your store unless otherwise; hence, working with a processor that provides fair currency conversion rates is way too good not to sign up with them.
I understand that some international sellers must manage to get their merchant accounts and payment gateway.
Well, and good, this article is not meant for you since my target is to address those in the business who cannot operate smoothly due to payment gateway issues.
When we were nearing a processors' solution, Shopify plugged the surprise on us by removing one of its essential plugins, NMI, responsible for a third-party payment gateway that payment processors like Bluesnap heavily on to offer international sellers solutions.
It's no more, and BlueSnap can no longer integrate into the PayPal platform.
So, today I share the newest, proven method to go around dropshipping and getting paid as an international seller on the Shopify platform.
1: Set-wise account
To start us off, get stripe for non-residents if you don't have an operative Wise Account.

Why do you need a Wise account at this stage?
Besides the reasons we started with, you still need Wise for a few significant other reasons.
As an international Seller, you have a few, if no other, ways to set up a local US account from your respective country of residence without setting foot in the United States.
You can own a virtual US bank account with a verified Wise account because Wise is in an exclusive agreement with Bank of America to enable you to enjoy this freedom.
To open a Stripe account as a non-US resident using Wise, you can follow these steps:
Create a Wise Multi-Currency Account.
Link your local bank account to Wise.
Add the currencies you want to receive and hold money in.
Add the countries you want to get local bank details for.
Use a Euro IBAN or US routing number generated within Wise to open a US or EU currency account in Stripe.
You can use Wise as a local bank account in up to 30+ countries, including the US.
Are you maybe asking yourself why you need a US bank account?
It would be best if you had it to sign up and operate your store with a Stripe account; it's a mandatory requirement.
When you have a Wise account, it's effortless to wire cash to your local bank account; Wise allows you to link your bank account.
The second reason this is so great is that you can connect your local bank account to your Wise account.
This means you can transfer your money from your US account to your Wise wallet and then from your Wise wallet to your local bank account.
What makes a Wise account one of the best solutions for international sellers is that besides having the best features, it also has the lowest exchange rates on money transfers from your default store currency, USD, to your local currency.
This is important and very helpful since it allows you to keep the money you made with the slightest difference in exchange.
Using Wise, you can open a personal or business account, but you don't need a business account if you don't want to. You can operate with a personal account, and it works just fine.
2: Connect Your Local Bank Account
Once you've signed up on Wise, connect your local bank account for an easy cash transfer.
Wise has much to offer for international dropshipping sellers using Aliexpress to Shopify's business model.
Having a bank account to sign up for a Stripe account is not a must, but it's recommended for smooth operation.  
You'll need a valid bank account in order to receive payouts. 
 You can add your bank account to the Stripe account you created by going to Settings > Business Settings in the Stripe Dashboard.  
The Stripe payment gateway uses your financial account data to verify your bank account and process online payments. 
Stripe may occasionally request verification to confirm that the legal owner's name and account number match the information you provided on your Stripe account. 
3: Setting An LLC Business In The US
 It's time to get your valid business name; as part of setting up Shopify Payments, getting an LLC in the US is essential, and you will see the advantages of having an LLC.
In this series, how to create Stripe for non-residents, LLC is a key player, hence the need to learn how to either create a UK company or Set up an LLC, for that matter.
You need to set up an LLC because you can connect it to your Shopify account and the US bank account to your online Shopify payment section on your store.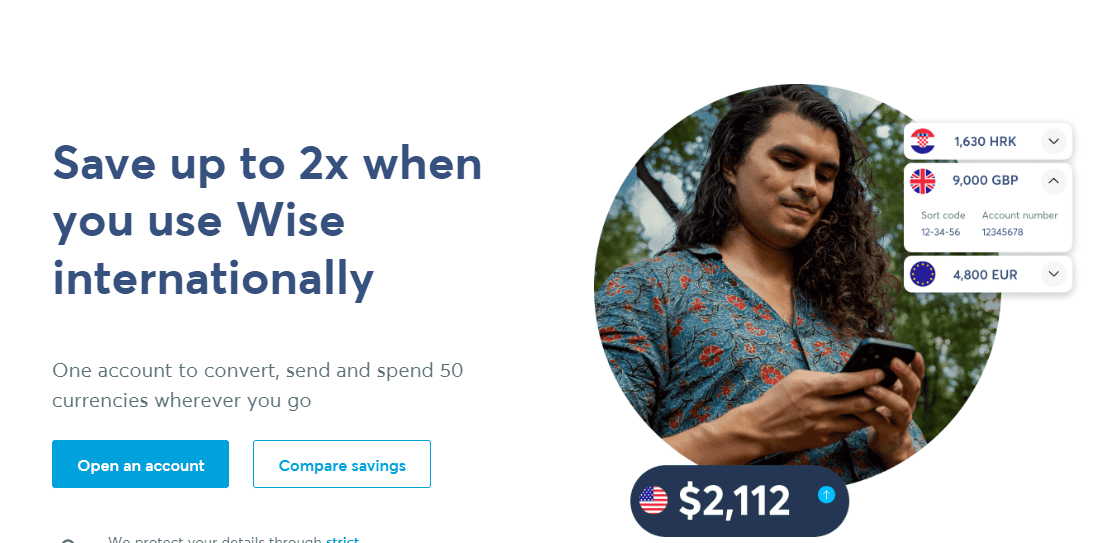 To run an honest business, you should consider registering an LLC. Getting an LLC is required if you are still considering your dream of using Shopify Payments.
I know you are asking yourself now that you have a virtual US bank account, LLC, and Wise, what comes to taxation?
I have used the same method I am sharing with you; I know you don't need to pay tax, but you will have to get taxed in your respective country after you've earned the payment into your local bank account.
Regarding Tax, I can roughly advise, but this will depend on your country of origin.
What I love the most about having an LLC is that it is not limited to the number of stores; you can create as many stores as you want. It acts as an umbrella for many stores.
Your LLC can do business as usual if you have heard of that term abbreviated DBA. The same way you see one LLC presented in different business entities, just like KFC and Taco are some leading fast-food restaurants that operate under one LLC umbrella called YUM LLC.
Read Also: How To Get ITIN for Non-US Citizen (Step By Step Guide 2021)
I would advise you to choose a brandable LLC name that is broad enough to accommodate any business you may have.
How to Create Your LLC
Technology has evolved, and with just clicks, you can get your LLC in a matter of minutes with the trusted help of Delaware Inc.
You can be sure that you're in the right hands with their expert team, who will handle everything for you. From registering your LLC to providing additional services such as corporate kits and even registered agents, they ensure the process goes smoothly for you. With Delaware Inc., setting up an LLC has never been more hassle-free – giving you one less thing.
But why Delaware?
Well, it's a smart move to incorporate your LLC business. As an overseas business owner, there is more to you; they've shared much information about their website and services. Read more on the above link I provided you earlier.
Ready?
Head over to their site and fill in your LLC Name (company name) and personal details, and then hit on the GREEN tab, the GREEN PACKAGE for $179.
The last time I checked, it was around $279. It seems they are running some discounts as I was writing this guide.
While still on the page, adding or checking the FEDERAL EIN Services is essential for an extra $95. This is more important and effective than calling the IRS, which no longer works.
Shopify Payments: How to Get EIN
For international sellers, getting a social security number SSN is impossible. EIN will act as your SSN; hence, it is important not to skip this stage.
When using Delawareinc, they can get your EIN when you click the" DO NOT HAVE EITHER SSN?ITIN while making your application.
During the sign-up, you must indicate your" Principal Place of Business, " which means your local business or company address, and you can also use your address.
You also need to indicate if you have any job offers in the US in the next 12 months.
If you've followed the above, you are done. Confirm the order, and your LLC documents will be sent to you within a week.
Step 4. How To Create Your Stripe Account
This is the easiest part apart from signing up for a Wise account.
To get the account, head over to the Stripe website, fill in your details, verify your email, and boom, you are good to go.
The next step would be to fill in your SSN (Social Security Number). Since you don't have an SSN, you must key in the four digits of the EIN you received after the application.
At this stage, expect an email from Stripe saying they can't confirm your identity, don't worry. Just reply to the email and tell them you are not a US citizen using a registered company's EIN.
Next, you must verify your ID and LLC company information.
But this will be handled since you have a US company, and Stripe will automatically verify you.
Now that your stripe account is set up and verified, you must set up your business settings. 
You need to use the LLC info and address provided by Delawareinc during the application, which I assume you now have the documents sent to you already.
STEP 5: Connecting Your Wise Bank Account To Stripe
While in your Wise account, click the US Balance area to access your US virtual US bank account.
You need to sign up to use Shopify Payments in your store. There is no shortcut to this.
So, in your Stripe account, you will see a section where you must fill in your banking details. Thus, the spot you need to fill in is your US virtual Bank account. You can get this on your Wise Account Under manage.
It's simple, and you are ready to go; you should be all confirmed and geared up now to use your Stripe payment gateway and have it linked to your Wise account.
6: Connecting Your Shopify Store
In this last stage, you must connect your Shopify store to the approved Stripe payment account.
Sign up for a free trial and enjoy 3 months of Shopify for $1/month on Select Plans.
Shopify account: Head over to the setting tab, click on payment providers or underpayments, and then choose" stripe "from the menu drop-downs and activate it.
When you are not logged into the stripe account, it can redirect you to log in before activation, but if you are logged in, it will be detected automatically and confirmed immediately.
Then, you'll be all set to start receiving payments with Stripe on your Shopify store!
What are the Benefits of Using a Virtual Address Service with Stripe?
Using a virtual address service with Stripe offers several benefits, including:
Access to Stripe's payment platform, even in an unsupported country
A virtual address in a supported country that you can use to receive payments
The ability to transfer payments to your local bank account in your local currency
A secure and reliable solution for businesses that need to accept payments from customers worldwide.
Are There Any Risks Involved with Using a Virtual Address Service with Stripe?
As with any financial solution, there are always some risks involved. However, if you choose a reputable virtual address service, you can minimize these risks. Some of the risks to consider include the following:
Hidden fees or charges from the virtual address service
Delays in payment processing or transfers
Security concerns, such as the risk of fraud or theft
Can a non-US citizen open a US Stripe account?
Yes, non-US citizens can open a US Stripe account. To do so, you need to: 
Set up a US LLC company.
You must have a valid EIN.
Make sure Stripe operates in your country.
Have a USA virtual bank account for your business.
Have a government-issued ID or passport or a valid driver's license.
Have a working website or store that shows the details about your business what you sell, or the services you provide.
You can use WISE to get a virtual US bank account if you need one. You can also use Wise's Multi-Currency Account to get a Euro IBAN or US routing number.
Conclusion
If you have tried the above, I hope you are about to launch or use this method for your Shopify business.
Have you learned anything new about Shopify Payments and how to go about it? Well, share your thoughts on the same and also your experience.
Suppose you've used it before.
Contact me if you want a Shopify expert to help design a professional-looking store with hot-selling products.
If you were looking for either Shopify Payments alternatives or how to beat Shopify and use it without their knowledge or dodge the account limitations, there you have it!
I hope you've learned how to use Stripe to process payments as a non-US resident.
Read Also:
Small Request
Kindly share it with your friends. Especially the ones you believe need this information. Sign Up Now and Get your first 3 months for only $1 monthly.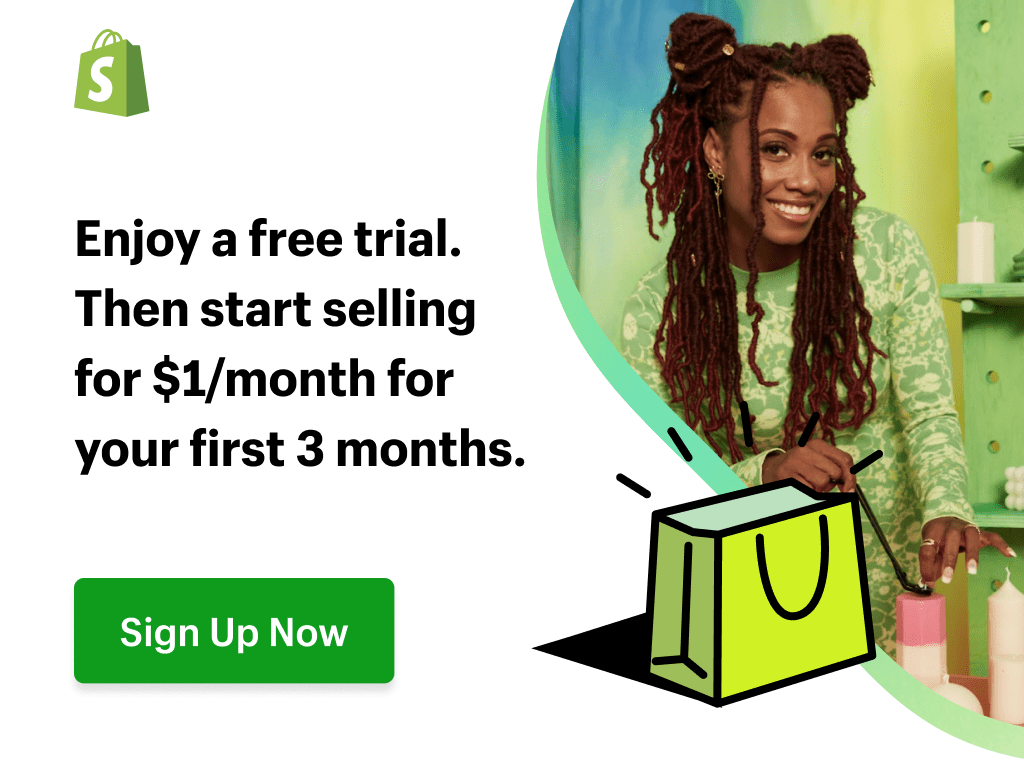 Sharing this information with others can make a huge difference. You may ask why.
Well, the truth is, my main aim is to provide the best information about drop shipping for both beginners and experienced dropshippers.
And I plan to continue doing so for as long as I can.
I would also like to thank those who support my work by reading and sharing my content.
Trust me, when you take your time and share, it will greatly help me and others needing this information.
Here are some great suggestions:
Pin it
Share it on another blog.
Share on Facebook (Share it with friends and even on Facebook groups)
Tweet it
Stumble it
This will only take a few seconds of your time, and I would appreciate it.
I appreciate you a lot. Thank you!
Join my Shopify dropshipping group mastermind and follow my blog to learn more about Shopify tips, dropshipping guides, tricks and checklists, and e-commerce in general.
If you enjoyed and learned something from this post, you can get me updates for free!
I send out email newsletters about new posts published on the blog, tips and tricks to help you grow your dropshipping business, new YouTube videos to give you more insights about the e-commerce market, and much more.
If you enjoyed reading this, you could as well join my Facebook group. Thank you for reading how to make money dropshipping online from the comfort of your home.
Click here to Join My Facebook Mastermind Group