How To Access Shopify Dashboard
Before I take you through the Shopify Dashboard, this is solely a follow-up of our Print-on-demand series.
Right at the end of opening your Shopify store, I will take you along a step-by-step process of setting up your online store so that after setting up your store, you will be ready to start marketing your business and making your online sales.
Shopify Dashboard features allow merchants access to their store data and analytics quickly and easily, allowing them to make informed decisions about their business.
The dashboard overviews key metrics such as sales volume, orders received, revenue generated, orders fulfilled, and the average order size.
Additionally, merchants can view their store performance over time using detailed graphs for each metric.
Additionally, the dashboard provides access to reports on key metrics such as abandoned checkout rates, customer acquisition costs, average product price, and more.
Merchants can use the dashboard to manage their inventory levels by seeing how much stock they have in their store at any time.
Go to the dashboard on your Shopify store. It is advisable to play around with the buttons available to explore the options in your store. Exploring the functions of this button will endear you to the interface.
It's a simple step after getting accustomed to the function of the buttons. You will see that making settings and modifications will come easily because you are already familiar with the functions of the buttons.
Now, let's start navigating the user dashboard. Begin by clicking the top right-hand corner of your dashboard; you will see that it has the name of your Shopify store, and you will also find the type of niche you chose to sell at that corner.
Right at the dashboard's center, you will find the add a product button, enabling you to add a product you want to sell to your online store.
You will also find the customized store icon, enabling you to customize your Shopify store to suit your needs. You can buy a domain or subscribe to an exclusive domain if you want a unique brand.
At the left-hand corner of your screen, you will see your Home button, which serves as your store's home and displays various information, news, notifications, and sales made by your store.
On the dashboard, you also have the Orders button; at the start, the Order button will be blank and empty once you start getting sales and product orders.
The Shopify Store dashboard displays vital metrics that provide insight into your store's activity, updated performance, and customer behavior.
You can access your Shopify dashboard by logging into your Shopify account and clicking the "Partners" link in the main navigation.
You can also access your Shopify account using the App you can install from either the Google Play store or Apple Store on a mobile device.
You can customize the account Dashboard by clicking on the account settings.
You can then add or remove sections and change how they appear.
Your Shopify dashboard displays metrics in numeric format and as graphs.
On this page, you can view every sale made by your store, the customer's name, information about the product ordered by the customer, the price paid by the customer, etc. All this information can be found in your Order tab.
The tab reveals all information about completed orders and necessary information.
On the dashboard, you can also find the Products icon. The Product's icon lets you view the list of all the inventory made by your Shopify store.
With a few clicks on the button, all the products you sell will be generated automatically and placed on your Shopify store while you print on demand.
To use the print-on-demand icon, you can read along to show you how to automatically place your product in your store within a few seconds.
As you scroll down, you will see the Customer's Tab. Right at the customer's tab icon, you can view a list of all customers visiting your online store.
You will also be able to view both the customers who have visited your store and signed up and those who have not but made an order for your products.
On this page, there is an analysis icon. An analytics button is a unique feature of the Shopify store that enables you to analyze your overall sales performance and the number of people visiting your store for a certain period.
It also displays the number of repeat customers you have, the total number of your orders that can be accessed, and the amount your average customer spends on your store, which can also be analyzed.
So, know quite well that Shopify is embedded with a powerful analytical tool.
Below the tab, you can find a discount icon enabling you to generate a discount code for your customers within seconds; that's great, right?
You can also see the app store icon; at the app store, you can install some apps as plug-ins and find paid and free apps.
As we move along the course, you will learn how to install some print-out-demand apps that enable the smooth running of your store.
Besides that, you can find the online store; on the online stores, you can manage your theme, customize your theme, manage your domain, and your navigation menu.
All other stuff about your online store can be managed here. Scroll to the bottom-left; you can find the settings icon.
At the settings menu, you can handle everything concerning your shipping and control the price you will charge for shipping a particular product.
Read Also:
The basic information about the number of days for the shipping process is that you can customize your checkout process whereby your customers can navigate through to check out the product they've ordered.
One of the first things to do on the Settings page is to choose your display theme; this is crucial.
When you sign up on the Shopify platform, you get access to all these tools in designing your store, and you can be allowed to navigate through, use their free themes, or buy a befitting theme. This will assist you in building a beautiful and professional Ecommerce store.
In the next module, we will discuss navigating the online store section, choosing the right theme, and getting it customized to have a fantastic store. After which, you launch yours, market your product, launch your store, and start making sales.
Small Request
Kindly share it with your friends. Especially the ones you believe need this information. Sign Up Now and Get your first 3 months for only $1 monthly.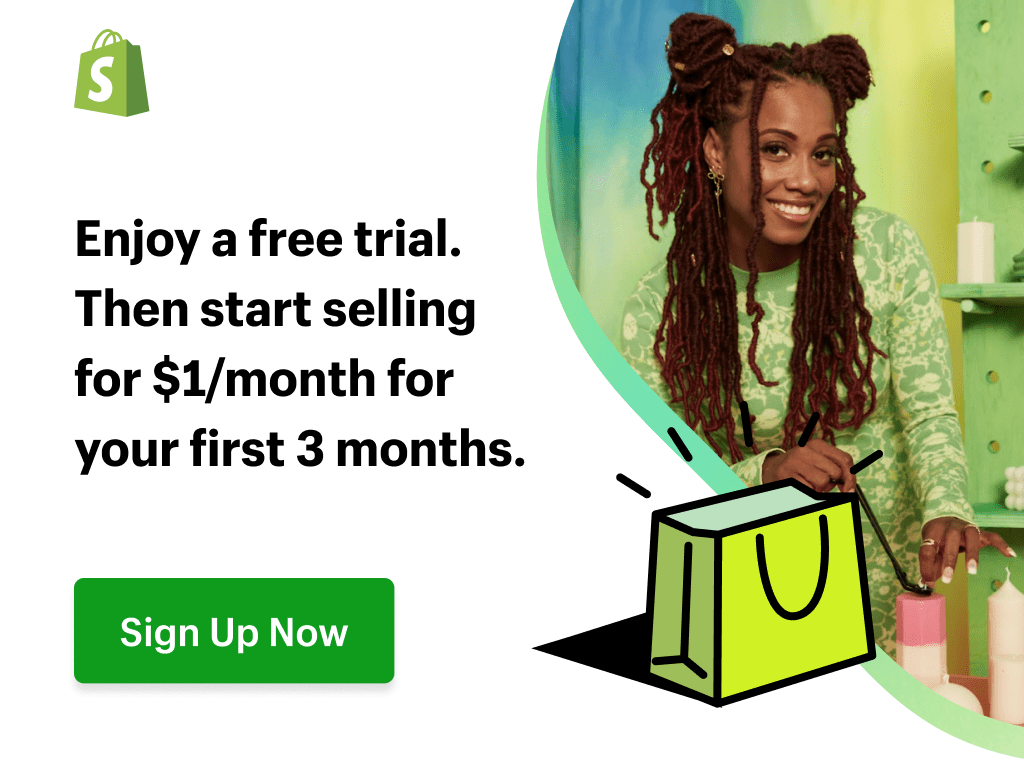 Sharing this information with others can make a huge difference. You may ask why.
Well, the truth is, my main aim is to provide the best information about drop shipping for both beginners and experienced dropshippers.
And I plan to continue doing so for as long as I can.
I would also like to thank those who support my work by reading and sharing my content.
Trust me, when you take your time and share, it will greatly help me and others needing this information.
Here are some great suggestions:
Pin it
Share it on another blog.
Share on Facebook (Share it with friends and even on Facebook groups)
Tweet it
Stumble it
This will only take a few seconds of your time, and I would appreciate it.
I appreciate you a lot. Thank you!
Join my Shopify dropshipping group mastermind and follow my blog to learn more about Shopify tips, dropshipping guides, tricks and checklists, and e-commerce in general.
If you enjoyed and learned something from this post, you can get me updates for free!
I send out email newsletters about new posts published on the blog, tips and tricks to help you grow your dropshipping business, new YouTube videos to give you more insights about the e-commerce market, and much more.
If you enjoyed reading this, you could as well join my Facebook group. Thank you for reading how to make money dropshipping online from the comfort of your home.
Click here to Join My Facebook Mastermind Group