The Best VPN For Dropshipping Business (Stripe Safe)
What's the best VPN for dropshipping business? A Virtual Private Network (VPN) is the best way to securely run a dropshipping business from anywhere in the world without worrying about restrictions or cyber threats, especially if you reside in restricted countries.
A good VPN removes restrictions and encrypts data to provide an added layer of security. It helps dropshippers living in Africa, Asia, and other third-world countries access crucial services needed to run a successful dropshipping business, e,g. Stripe accounts or run ads on TikTok since it restricts certain countries from running or creating ad managers on their platforms.
Additionally, VPN improves the connection speed, which benefits dropshipping businesses that rely on faster loading times to increase efficiency and optimize their business operations.
Non-US residents and those living outside the UK or the big 5 countries who are dropshippers may need help accessing certain services essential to their dropshipping business.
For example, Nord VPN is a Virtual Private Network that allows users to access geo-restricted content, allowing them to access services they wouldn't have been able to.
Most sales come from mobile devices, and the marketing platform that converted well in 2023 is TikTok.
As they roll out their advertisements platform, they lock out some countries from setting up business managers or running ads as merchants on their platform.
To access such platforms as a non-US resident, one must use a VPN to hide their IP to run ads and target the same audience as their USA counterparts.
Here is a list of countries that can run ads on TikTok according to their placement and locations.
This can make a significant difference for dropshippers living in other countries. It allows them to access services critical to their business, such as Stripe Accounts, or advertise on platforms such as Tiktok.
Overcoming Geographical Restrictions
Dropshippers living outside of the US or UK have faced difficulties accessing services essential for their business due to geo-restrictions imposed by providers.
However, with the rise of Virtual Private Networks (VPNs) like NordVPN, dropshippers can now access services that may have been previously inaccessible due to their location.
VPNs mask their IP address and location, making them appear as if they were in the US. This has provided significant benefits to dropshippers who wish to access services typically restricted by location by masking their IP address and taking advantage of the business opportunities that would have otherwise been unavailable to them.
Importance of TikTok and Other Restricted Platforms
Dropshipping is a highly profitable business but requires access to the right products, platforms, and services to be successful.
TikTok has provided opportunities for dropshippers to market and sell their products in new ways by leveraging the viral potential of videos and other content on these platforms.
Additionally, these platforms enable them to customize their content and offer unique marketing solutions tailored to their target customers.
Without the emergence of platforms like TikTok, dropshippers would have had to use expensive traditional forms of advertising such as TV, radio, or print media.
The Benefits of Using NordVPN for Dropshipping Business
With the emergence of platforms such as TikTok, dropshippers have gained invaluable assets for their business. Using NordVPN for dropshipping businesses can offer numerous benefits, such as enhanced security and privacy, improved reliability and data access performance, and overcoming geographical restrictions to reach their target markets.
As such, dropshippers are increasingly turning to NordVPN to secure their data and provide a safe and secure connection when conducting their business online.
As a result, dropshippers have found success in using social media and digital platforms to promote their products and services without having to resort to expensive traditional forms of advertising NordVPN is an invaluable tool for dropshippers looking to secure their data and provide a safe and secure connection when conducting their business online.
With the emergence of platforms such as TikTok, dropshippers have found a cost-effective and efficient way to reach their target audiences.
NordVPN also allows dropshippers to expand their reach and capitalize on the growing global e-commerce market by providing protection from malicious cyberattacks and giving them the freedom to advertise their products and services globally.
Finally, NordVPN provides a comprehensive suite of features that allow dropshippers securely expand their online presence and maximize their potential for growth and success.
Setting Up NordVPN for Access to TikTok and Other Restricted Platforms
With NordVPN, dropshippers can quickly and easily set up their accounts to access restricted platforms like TikTok and take advantage of its global audience.
Setting Up NordVPN for Access to TikTok and other restricted platforms can be a straightforward process. All that is required to gain access to the restricted platforms is the installation of NordVPN software, and once installed, users can benefit from the unlimited access and secure connection provided
But a virtual private network (VPN) is your best bet if you insist on bypassing geo-restrictions on TikTok. When activated, your connection is encrypted, and your IP address is concealed.
Your internet activities will be hidden from prying eyes. While using a virtual private network (VPN), you can access the app from a location other than the United States. See how below:
Download and install NordVPN.
Launch the app and create an account.
The app's main interface displays a directory of available servers. Ideally, one from a country where TikTok is accessible would be chosen.
A TikTok account can be accessed from any country.
Using NordVPN to Access TikTok Ad Manager and Create Ads
Once a server from an accessible country is chosen, users can log in to their TikTok account and access the app's Ad Manager, where users can create targeted ads for their products or services.
By connecting to a NordVPN server from a country where TikTok is available, users can access the Ad Manager, create targeted ads for their products or services, and even access insights into the effectiveness of their campaigns and track performance metrics for their campaigns.
It's established that it's only needed to have a VPN, change IP to the US, and then go ahead with an email. To create an account, you need to go to TikTok Business.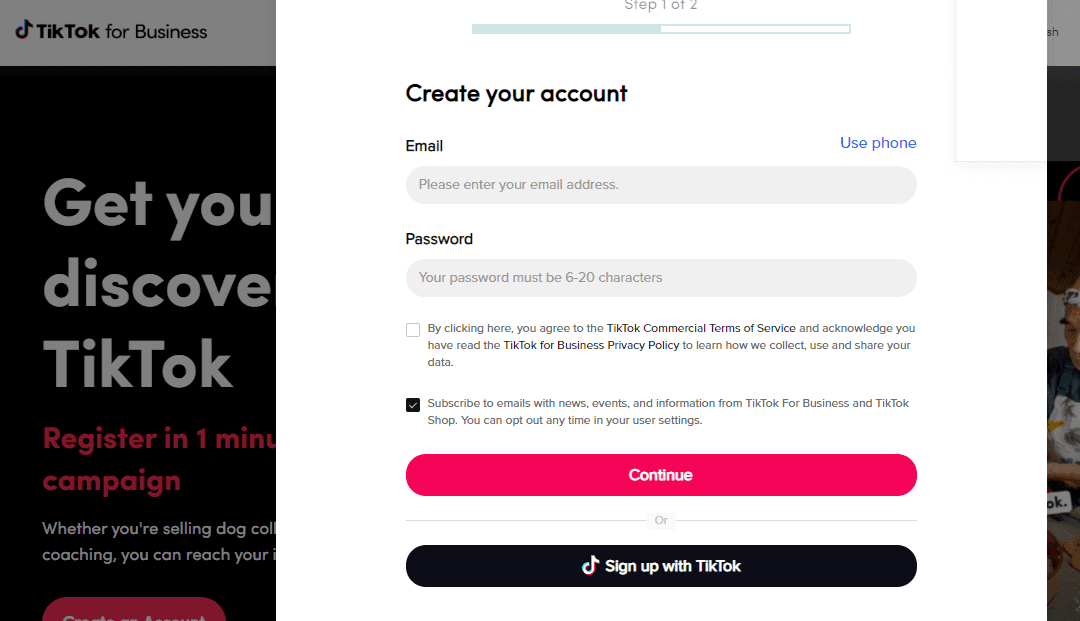 Then fill out a form with their details and make sure they have an email address that has yet to be used with them. After creating the account, log in from your internet provider's standard, usual IP address and never have any issues.
How NordVPN Enables Non-US Residents to Use TikTok
NordVPN allows non-US residents to use TikTok for business without limitations by providing them with a US-based IP address and enabling them to access the same content and features available to US users. After creating the account, users can update the details with whatever they want, taking around five hours to activate.
The TikTok business center is intended for collaboration, centralization, and accountability and functions similarly to a Facebook business manager. It is recommended that everyone sets up the business center and then creates their ad account and links it to their business center account.
The procedure of setting up a TikTok account is covered in this text and can be done by sending an email, contacting the company directly, or dialing a phone number.
Automatic payments must be enabled for the time being, and manual payments can be added if you want to charge more than $100. The maximum amount that can be charged is $100.
The ad account can be created in either easy or custom mode, and the business center account allows the user to create and manage several ad accounts.
The benefits of having a business Tiktok center include access to the ad account id, permission to access the account, invite new users, and conduct audience testing.
Additionally, the Ad Business Center notifies clients when they grant permission for a user to access their Ad account without visiting the client's Ad account. This facilitates permissions and demographic diversification.
Using NordVPN to Access Stripe and Other Payment Gateways for Dropshipping
Using NordVPN for Dropshipping enables users to securely access Stripe and other payment gateways, allowing for greater demographic diversification and protection of clients' permissions by providing a secure, encrypted connection.
You will want a Stripe account on Shopify or any other platform for your dropshipping business.
For online merchants, Stripe is a popular payment processing option. It creates the best, most adaptable e-commerce software available. Without hassle, Stripe enables you to accept payment.
Anyone running an online business who wants to use Stripe to collect payments may find it difficult because the Stripe payment gateway is unfortunately only available in the United States (US).
For non-US nationals or residents, Stripe can be set up, and you can then integrate it with your online shop or business website to start receiving payments in various ways.
Set Up Stripe For Non-US Residents
You will need the following to legally set up a Stripe account for non-US residents and start accepting payments:
LLC/US Company Formation I will recommend UK company Formation Choose Prestige Package to get 10% OFF
EIN Number (Employer Identification Number) or Tax ID
US Phone Number
US Address You can as well get UK Business Address which is faster with 1st formation UK address services.
US Bank Account I will recommend Wise Virtual Bank Account.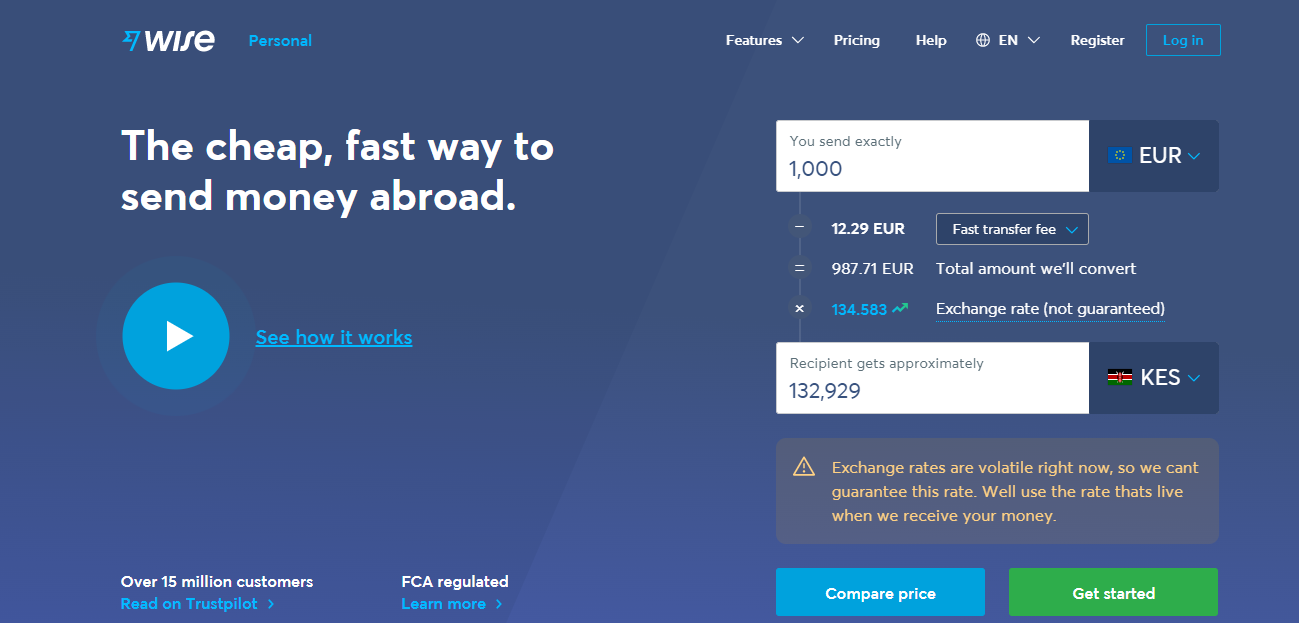 Using NordVPN to access Stripe and other payment gateways for dropshipping adds an extra layer of security and privacy to dropshipping business transactions. It also hides your IP address and assumes you are US/UK resident hence using Stripe uninterruptible.
In addition, the Ad Business Center allows clients to grant permission for users to access their Ad account remotely, making the process more convenient and secure while also increasing the potential reach of their dropshipping businesses by allowing users from around the globe to access their payment gateways.
NordVPN's Advanced Security Features
NordVPN provides advanced security features to ensure a secure and safe environment for dropshipping operations, such as military-grade encryption, a no-logs policy, DNS leak protection, and secure protocols.
Furthermore, NordVPN provides servers around the world to enable secure access to different payment gateways from different countries. These features ensure that all payments made through the Ad Business Center are safe and secure, with no concerns about data leakage or hacking.
NordVPN Security Features You Can Trust
Anti-Threat Protection. Remove intrusive ads, web trackers, and malware.
Meshnet. Set up your private encrypted network for safe file sharing, work, or LAN parties.
Dark Web Monitor. Protect yourself with a monitor for the deep web. Receive quick alerts if we discover that your accounts have been compromised.
Dedicated IP address.
Next-generation encryption.
Strict no logs policy.
DoubleVPN.
Automatic Kill Switch.
DNS leak protection.
User-Friendly Interface
NordVPN's user-friendly interface and easy-to-use apps for dropshipping convenience are great features for those looking for a secure and reliable VPN service. Most VPNs offer similar, if not identical, features. Success in the VPN world is more about repeating the same tunes repeatedly, even though advancements are always made. So it is in this area where NordVPN truly shines.
Regarding virtual private networks for dropshipping, NordVPN has all the bells and whistles you might desire, and it does so competently.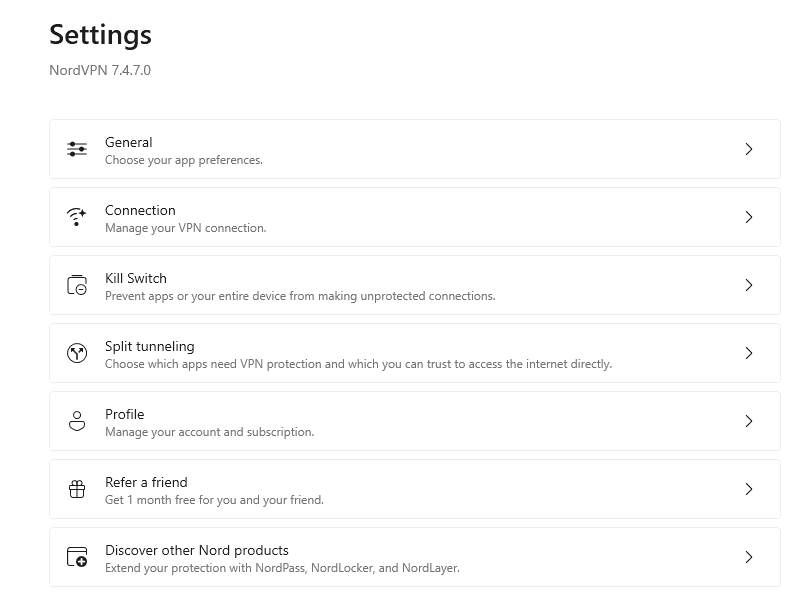 Although there are few surprises, NordVPN has smartly put quality first rather than novelty. NordVPN's consistently high-quality services assure customers that they get the same protection and performance every time they access it.
NordVPN's reputation for ease of use rests heavily on its simplicity legacy, and the experience lives up to that expectation. We were always able to figure out what to do or where to look during our testing of this VPN. The experience is intended for many user groups, from dropshippers to techies.
Conclusion:
Because NordVPN is so excellent, we often find ourselves sounding like a salesman when we talk about it. Therefore, we must maintain objectivity and limit our views to those verified by the available data.
The good news for NordVPN is that it still has many countries and platforms. No one can dispute that its download speeds are faster than greased lightning.
The statistics will show that this is the most valuable VPN, dollar for dollar when you compare the low annual plan price to the number of services it offers. It's also necessary to pay attention to the fact that it effortlessly enters every streaming service.
NordVPN provides the perfect combination of convenience and security, making it the ideal solution for dropshipping businesses seeking an easy-to-use, cost-effective way to maximize their online presence.
With advanced features such as secure remote access and the ability to bypass geo-restrictions, NordVPN enables dropshipping businesses to reach their target markets and increase their online presence, thus, unlocking their full potential.
Small Request
Kindly share it with your friends. Especially the ones you believe need this information. Sign Up Now and Get your first 3 months for only $1 monthly.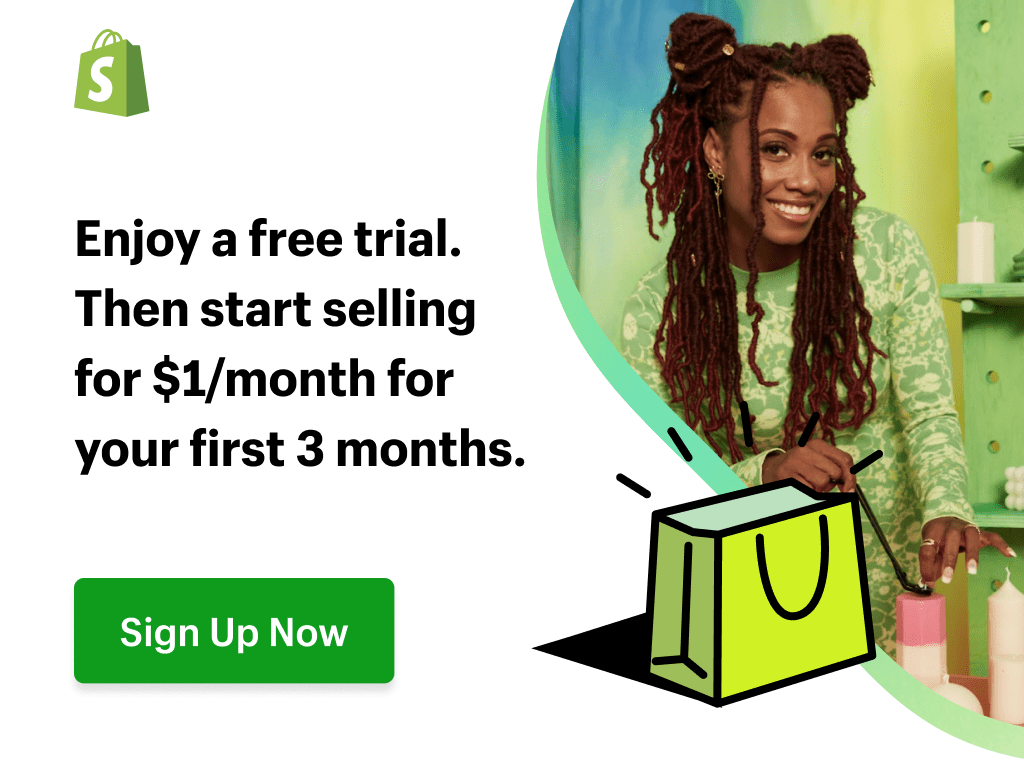 Sharing this information with others can make a huge difference. You may ask why.
Well, the truth is, my main aim is to provide the best information about drop shipping for both beginners and experienced dropshippers.
And I plan to continue doing so for as long as I can.
I would also like to thank those who support my work by reading and sharing my content.
Trust me, when you take your time and share, it will greatly help me and others needing this information.
Here are some great suggestions:
Pin it
Share it on another blog.
Share on Facebook (Share it with friends and even on Facebook groups)
Tweet it
Stumble it
This will only take a few seconds of your time, and I would appreciate it.
I appreciate you a lot. Thank you!
Join my Shopify dropshipping group mastermind and follow my blog to learn more about Shopify tips, dropshipping guides, tricks and checklists, and e-commerce in general.
If you enjoyed and learned something from this post, you can get me updates for free!
I send out email newsletters about new posts published on the blog, tips and tricks to help you grow your dropshipping business, new YouTube videos to give you more insights about the e-commerce market, and much more.
If you enjoyed reading this, you could as well join my Facebook group. Thank you for reading how to make money dropshipping online from the comfort of your home.
Click here to Join My Facebook Mastermind Group