Can I Buy Products On Shopify? (A Complete Guide)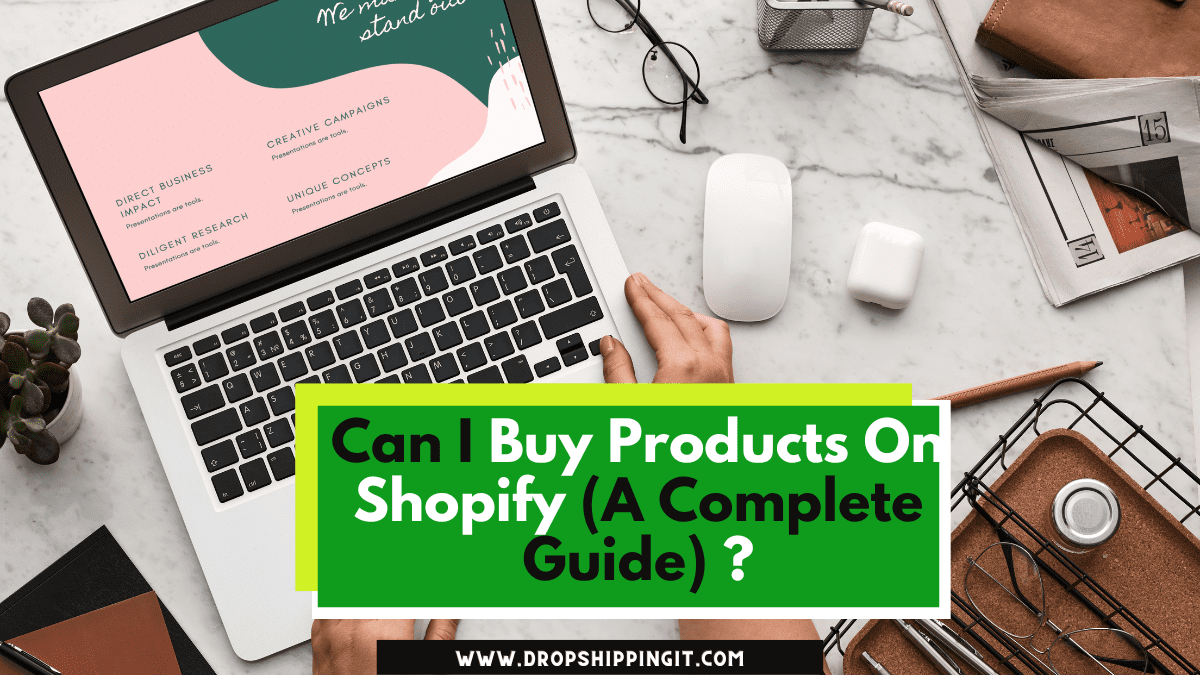 Are you looking to start a business, dropshipping perhaps, and wondering whether you can buy a specific item on Shopify? Look no further! In this comprehensive guide, we'll explore everything you need to know about buying products on Shopify. We will answer your question, "Can I buy products on Shopify?" and provide the information you need to set up your Shopify store, find and purchase products, and succeed in your e-commerce business. So, let's get to it!
Can I buy it on Shopify? Yes! Shopify, a versatile e-commerce platform, powers businesses of all sizes to launch online stores and sell products through web, mobile, and in-person interactions.
To buy a product on Shopify, there are a couple of options. Explore the products on the Shopify store or use the search bar to find the specific item you want. With the product found, click on it to access its product page. This page shows different product variants—sizes, colors, and other customizable options. Choose one that suits your preferences and click the "Add to Cart" button.
Add the product to your cart, and proceed to the checkout process. You're prompted to provide vital payment and shipping information details to finalize the purchase. Shopify guarantees the security of your sensitive data, so you can confidently key in your payment details without worry.
On top of its primary features, Shopify also offers a free digital assistant app called Shop, designed to enhance the buying experience for customers, particularly when purchasing from independent businesses. With Shop, you easily find and purchase products from different independent sellers, massively expanding your options as a buyer.
Should you find yourself pondering whether you can buy a specific item on Shopify—the thing is, the platform works to facilitate smooth and secure transactions. With its extensive range of products, intuitive interface, and reliable payment system, Shopify makes an ideal ecosystem for all your online shopping needs—the convenience and satisfaction of buying on Shopify.
Table of Contents
How to Get Started with Shopify Dropshipping
To start with Shopify dropshipping, you must sign up for a Shopify account. You can choose from various plans depending on your business needs and budget. Once you've signed up, you can start building your store by following these steps:
Choose a plan that suits your business needs and budget.
Choose a theme that matches your brand and customize it to your liking, e.g., a Debutfy theme.
Add products to your store using Dsers or other sourcing apps.
Set up your payment gateway; you can set up Stripe for non us residents, suppose you live outside the USA.
Optimize your store for search engines by adding relevant keywords to your product titles and descriptions.
Launch your store and start promoting your products.
You can start your Shopify dropshipping business and sell products online with these steps.
Setting Up Your Shopify Store
Setting up your Shopify store is straightforward once you have created an account with Shopify. Here are the steps involved:
– Choose a Plan
Choose a plan that suits your business needs and budget to get started. Shopify offers a variety of plans, including Basic, Shopify, and Advanced. Each plan includes different features and pricing, so choose the one that suits your needs.
– Select a Theme
After choosing a plan, you must select a Shopify theme matching your brand and products. Shopify offers free and paid themes to customize your store's unique look. You can choose a theme based on your products, target audience, or personal preferences.
– Add Products
Once you have selected a theme, it's time to add products to your store. You can add products to your store by importing or manually adding them from a supplier. Make sure to add high-quality product images and descriptions to attract customers. You can also organize your products by collections, making it easier for customers to find what they want.
– Optimize Your Store for Sales
To optimize your store for sales, you need to focus on the customer experience. Add trust badges, social proof, and product reviews to build customer trust. Ensure your store is easy to navigate and has a clear call to action. You can also use Shopify's built-in analytics to track your store's performance and make data-driven decisions.
Following these steps, you can set up a Shopify store optimized for success. With Shopify's user-friendly platform, you can focus on growing your business and reaching your goals.
Finding and Buying Products on Shopify
After setting up your Shopify store, the next step is to find and buy products you can sell. Here are some steps involved:
Searching for Products on Shopify
Shopify has a built-in search feature that you can use to find products. You can also browse categories or use third-party apps and services to find products. Ensure to use relevant keywords to conduct your search.
Finding Products from Verified Suppliers and Wholesalers
You can find products from verified suppliers and wholesalers using the Oberlo app or sourcing products from other suppliers. Ensure to choose high-quality products with good profit margins.
Purchasing Products on Shopify
Buying products on Shopify is easy. You can use the built-in payment gateway or use a third-party payment provider. Make sure to set up shipping options and fulfillment preferences.
Finding the Best Products to Sell on Shopify
Finding the best products to sell on Shopify can be challenging, but here are some tips to help you get started:
Select products that are in high demand and have low competition.
Look for products with good profit margins and low shipping costs.
Use data to guide your product selection, such as Google Trends and social media analytics.
Following these tips, you can find and buy products that will sell well on your Shopify store.
Shopify Product Search
Shopify's product search feature is a powerful tool to help you find products matching your business needs and budget. Here are some of the benefits of using product search:
Benefits of Product Search for Finding Products on Shopify
– Easy to Use: Shopify's product search feature is user-friendly and easy to use. You can search for products using specific keywords and filters, making finding what you're looking for easier.
– Find Relevant Products: Using product search can help you find products relevant to your business needs and budget. You can filter products by category, price, and other criteria to find the best products for your store.
– Save Time and Effort: Product search can help you save time and effort by quickly finding the products you need without browsing through thousands of products.
Tips for Using Product Search Effectively
To use product search effectively, you should follow these tips:
– Use Specific Keywords: Use specific keywords when searching for products to find relevant results. For example, if you're looking for pet products, use keywords such as "dog toys" or "cat food" to narrow your search.
– Filter Results: Use the filter options to narrow your search results based on category, price, and other criteria. This will help you find the products that match your needs and budget.
– Use Third-Party Apps and Services: You can enhance your search experience using third-party apps and services that integrate with Shopify's product search feature. These apps and services can help you find products more quickly and easily.
Understanding Shopify Dropshipping
To understand how buying products on Shopify works, it's imperative st understand how dropshipping works on the platform. Dropshipping is a business model where you don't hold any inventory. Instead, you partner with a supplier who ships the products directly to your customers.
Shopify makes it easy to start a dropshipping business by providing a platform to set up your store, add products, and manage orders. With Shopify dropshipping, you can focus on marketing and growing your business while your supplier handles product sourcing, inventory management, and fulfillment.
Advantages of Shopify for Dropshipping Businesses
There are many advantages to using Shopify for your dropshipping business, including:
Product Sourcing: With Oberlo, an app that integrates with Shopify, you can easily find and add products to your store from AliExpress. You can also use other sourcing apps to find products from verified suppliers and wholesalers.
Payment gateway: Shopify integrates with many payment gateways, making it easy for your customers to pay for their purchases.
`Shopify automatically updates your inventory levels whenever a sale is made, so you can easily keep track of your stock levels.
Fulfillment: With Shopify's integrated fulfillment services, you can easily manage your orders and track your shipments.
E-commerce platform: Shopify is an all-in-one e-commerce platform that allows you to sell your products online, making it easy to manage your products, orders, and customers in one place.
Easy to use: Shopify is user-friendly and easy to set up, even without technical skills or experience. You can choose from various templates or themes to customize your store's design to match your brand.
Customer support: Shopify offers 24/7 customer support via phone, email, and live chat, so you can get help whenever needed.
Case Study: The Home Decor Entrepreneur
Carla is passionate about home decor and has always dreamed of starting her own business. She came across dropshipping while researching business models and was immediately drawn to not having to hold any inventory. To start her own dropshipping business on Shopify, Carla spent weeks scouring for suppliers and products that would appeal to her target audience of young professionals. She sourced high-quality home decor items from various suppliers, including bedding, rugs, and wall art.
Using Shopify's platform, Carla set up her store, optimized her product pages for search engines using relevant keywords and meta descriptions, and made her store look visually appealing to potential customers. Carla also took advantage of Shopify's built-in search feature and integrations with third-party apps to quickly find and source new products to add to her store.
To attract customers to her store, Carla used a combination of social media marketing and paid advertising. She created engaging content on Instagram and Pinterest that showcased her products and brand personality and used Facebook and Google ads to target users who had expressed interest in related products. As a result, Carla attracted steady traffic to her store and quickly grew her sales and revenue.
Carla appreciated Shopify's reliable payment and fulfillment options, which allowed her to focus on growing her business instead of worrying about logistics. She managed her inventory using Shopify's inventory management system and easily fulfilled customer orders using Shopify's fulfillment integrations. This allowed her to focus on what she does best – curating beautiful home decor products for her customers.
Overall, Carla's dropshipping business on Shopify has been a great success. She has turned her passion for home decor into a profitable business, thanks to the ease and convenience of using Shopify for her dropshipping needs.
Advanced Tips for Successful Dropshipping on Shopify
For experienced dropshippers, several advanced tips and strategies can help take their business to the next level on Shopify. This section will explore some of these tips in more detail.
Find Niche Products with High-Profit Margins
One of the critical factors for success in dropshipping is finding niche products with high-profit margins. As an experienced dropshipper, you must look for products with high demand but low competition and offer a considerable markup compared to their wholesale price. This will enable you to profit on each sale, even after factoring in shipping and other costs.
Build a Strong Brand Identity
Standing out in a crowded market requires building a robust brand identity that resonates with your target audience. To achieve this, you should create a memorable brand name, logo, and visual identity that reflects your brand values and personality. Developing a consistent brand voice and tone across all your marketing channels, from social media to email campaigns, is also essential.
Use Advanced Marketing Strategies
Consider employing advanced marketing strategies like retargeting, email automation, and influencer marketing to drive more traffic and sales to your store. Retargeting enables you to target users who have previously visited your store or shown interest in your products. Email automation can help you nurture leads and convert them into customers over time. Influencer marketing can be a powerful way to reach new audiences and build brand awareness, especially in niche industries.
Optimize Your Product Pages for Higher Conversions
Product pages play a crucial role in convincing customers to make a purchase. As an experienced dropshipper, you must optimize your product pages for higher conversions. Some ways to achieve this include utilizing high-quality product images, writing compelling product descriptions, including customer reviews, and displaying trust badges.
Consider Outsourcing to Scale Your Business
As your business grows, you may find yourself overwhelmed with tasks that require your attention. Outsourcing tasks such as customer support or order fulfillment can help you scale your business efficiently. Consider outsourcing to reliable third-party providers like Upwork or Fiverr to handle these tasks while you focus on growing your business.
Key Takeaways
Find niche products with high-profit margins to boost your revenue
Build a robust brand identity that resonates with your target audience
Use advanced marketing strategies like retargeting, email automation, and influencer marketing to drive traffic and sales to your store
Optimize your product pages for higher conversions
Consider outsourcing to scale your business efficiently
Read Also:
Buying Products on Shopify vs. Other Platforms
When it comes to buying products for your dropshipping business, there are several options available, including Amazon and eBay. However, several benefits to buying products on Shopify set it apart from other platforms. Let's explore some of these benefits:
– Greater Control Over Your Store and Brand
With Shopify, you have more control over your store and brand. You can choose your theme, create custom pages, and include branding elements. This allows you to create a unique shopping experience for your customers, which can help build brand loyalty and increase sales.
– Personalized Customer Service
Shopify enables you to offer more personalized customer service. You can add a live chat feature to your store, respond to customer inquiries quickly, and offer tailored solutions to their problems. This can help you build a positive reputation and keep customers returning to your store.
– Building a Loyal Customer Base
One of the biggest benefits of buying products on Shopify is building a loyal customer base over time. You can turn one-time customers into repeat customers by offering high-quality products, excellent customer service, and a seamless shopping experience. This can help you grow your business and increase revenue in the long run.
Compared to other platforms, Shopify offers a unique set of advantages that can help you succeed as a dropshipping business. In the next section, let's look at how to get the most out of buying products on Shopify.
Read Also:
Conclusion on Can I Buy Products On Shopify?
In conclusion, buying products on Shopify is an excellent option for dropshipping businesses. With its intuitive platform, simple product search feature, and trustworthy payment and fulfillment options, Shopify provides an ideal environment for starting and expanding your dropshipping business. By following the tips and advice outlined in this guide, you can optimize your Shopify store for success and establish a thriving dropshipping business.
However, it's important to note that success on Shopify doesn't come overnight. As with any other e-commerce platform, building a profitable business takes time, dedication, and effort. Don't be discouraged by setbacks and challenges; always continue to learn and improve your strategies.
To summarize, Shopify is an exceptional platform for buying products and building a successful dropshipping business. Start exploring the platform today and take advantage of its many benefits. Best of luck on your dropshipping journey!
FAQs
Who sells products on Shopify?
Anyone can sell products on Shopify, including dropshipping businesses.
What types of products can I buy on Shopify?
Shopify offers a wide variety of products, from clothing to home decor to electronics.
How do I find products to buy on Shopify?
You can use Shopify's built-in product search feature or third-party apps to find products from verified suppliers and wholesalers.
What if I receive a damaged product from a supplier?
Contact the supplier immediately and ask for a refund or replacement. Many suppliers have policies in place to handle these situations.
How do I know if a supplier is reliable?
Look for suppliers with high ratings and positive reviews, and do your research before making a purchase.
What if I can't find the product I want on Shopify?
Consider using a third-party sourcing app or contacting a supplier directly to see if they offer the product you're looking for.
As someone who has worked in the dropshipping industry for years, I've seen firsthand the benefits of using Shopify to buy products. My experience has shown me that Shopify's platform is easy to use, customizable, and scalable, making it an ideal choice for entrepreneurs looking to start and grow their dropshipping businesses.
In addition to my experience, I have researched and analyzed industry data to provide this article's most accurate and up-to-date information. Studies have shown that dropshipping is a growing industry, and platforms like Shopify are increasingly important in its success.
Small Request
Kindly share it with your friends. Especially the ones you believe need this information. Sign Up Now and Get your first 3 months for only $1 monthly.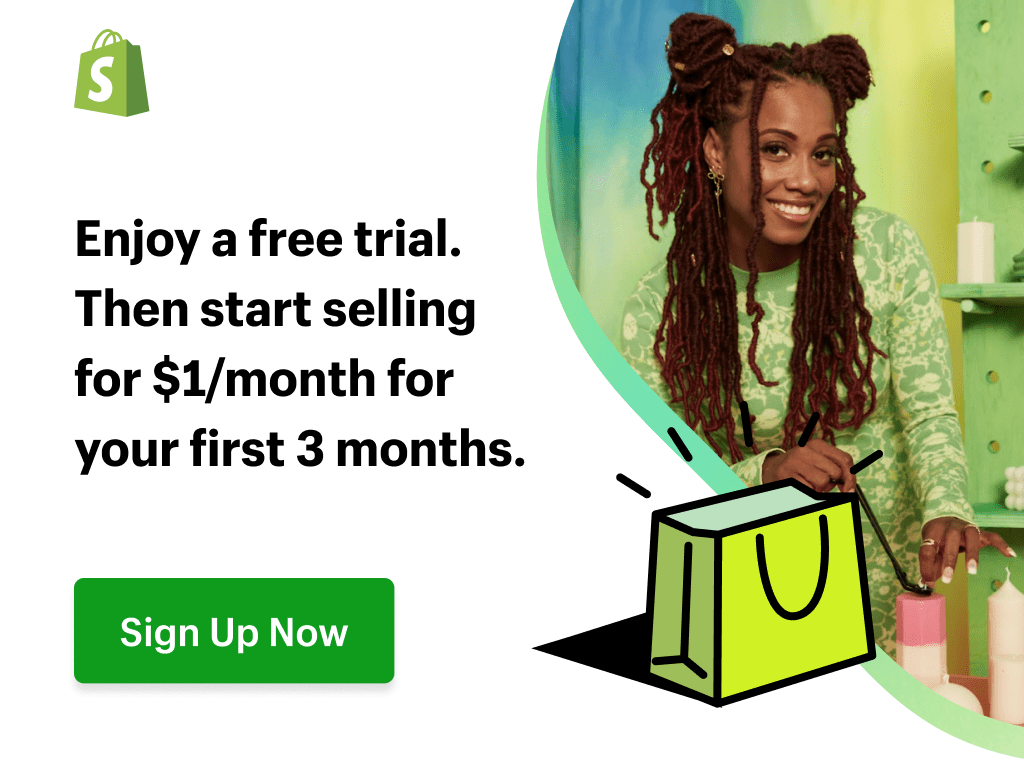 Sharing this information with others can make a huge difference. You may ask why.
Well, the truth is, my main aim is to provide the best information about drop shipping for both beginners and experienced dropshippers.
And I plan to continue doing so for as long as I can.
I would also like to thank those who support my work by reading and sharing my content.
Trust me, when you take your time and share, it will greatly help me and others needing this information.
Here are some great suggestions:
Pin it
Share it on another blog.
Share on Facebook (Share it with friends and even on Facebook groups)
Tweet it
Stumble it
This will only take a few seconds of your time, and I would appreciate it.
I appreciate you a lot. Thank you!
Join my Shopify dropshipping group mastermind and follow my blog to learn more about Shopify tips, dropshipping guides, tricks and checklists, and e-commerce in general.
If you enjoyed and learned something from this post, you can get me updates for free!
I send out email newsletters about new posts published on the blog, tips and tricks to help you grow your dropshipping business, new YouTube videos to give you more insights about the e-commerce market, and much more.
If you enjoyed reading this, you could as well join my Facebook group. Thank you for reading how to make money dropshipping online from the comfort of your home.
Click here to Join My Facebook Mastermind Group