Before You Choose A Dropshipping Supplier (Read These)
Before you choose a dropshipping supplier, there are factors to consider and cross-check before you start engaging, let alone doing business with a specific supplier.
As a dropshipper set for success, you must ensure that each supplier you plan to use checks all the following boxes:
Fastest shipping times
High product quality
Competitive prices
Good Product packaging
Timely communication
Sufficient Inventory
It is vital to thoroughly research each dropshipping supplier and check if the information provided on their website or listing is accurate.
The common complaint from dropshippers whose businesses fail is that most suppliers are out to get their money, and only a few care about their business or logistics.
So, you want to avoid ending up like the 99% of failed dropshippers whose only mistake was failing to vet their suppliers and do due diligence to ensure the supplier was in it for the task, not just the money.
In this article, we are going to choose your dropshipping suppliers together.
We also help you understand why some are not a good fit for you; after reading this, you will be in a better position to make the right decision or judgment.
This article aims to help you as a start-up or established dropshipper to:
Avoid online scams
Reduce chargebacks and disputes
Focus on customer retention
Run a profitable dropshipping business.
Table of Contents
Consider these Before You choose a Dropshipping Supplier
1.Check Product Quality
Product images look great and convincing, but there is more to it than meets the eye; most suppliers issue discrepancy disclaimers on product pages.
e.g., Allow 1-5% indifference; this product may not look as exact as the picture.
As dropshippers, you must ensure that the product quality, specifications, and features meet your expectations and that you are comfortable selling them to your loyal customers.
There is a need to order a sample product from your supplier. Marketplaces like Alibaba send paid samples, which are more expensive than ordering bulk orders.
To ensure you get the best highest product quality, you must ensure that:
The product must match the description on the website
The product must perform its intended function
The product has no dents or damages.
The product is well packaged.
Once the sample product is received, ensure it is what you ordered and check its quality.
If you are unsatisfied with the sample, you must source it somewhere else until you achieve a quality that will make you happy and that your customers will love.
Start a free trial today and enjoy 3 months of Shopify for $1/month Instead of $39/month on selected plans. Sign up now
2.Shipping Times & Deliveries
As you ship the sample order, please focus on the time it takes from the day you placed the order to the packaging, shipping, and delivery date.
The total length of time shows the dropshipping supplier's shipping efficiency.
You want to go with a supplier who can ship products fast and on time, considering you are dealing with the US market and are used to 2-3 days deliveries with Amazon Prime.
Consider the following while sourcing for a supplier:
The total time it takes from ordering the product to packaging.
The total shipping cost and any hidden chargers, e.g., white labeling.
The logistics and speed of shipping products from the courier partner to the final destination.
There is no need to find a dropshipping supplier who can beat Amazon shipping times. Still, it would help if you found a reliable supplier who, no matter what, ships the products as agreed and is very communicative.
It would help if you chose a dropshipping supplier with a reasonable shipping cost and delivery timeframe.
Depending on the platforms you use to find dropshipping suppliers, you may receive the product from the warehouse in 3 business days or more.
After that, you package the product and ship it to the logistic partners, who send it to the customers.
The entire process may take 3 working days with suitable suppliers, but still, you need to thrive for fewer days; if you can stretch them to do order fulfillment in 24 hours, the better for your business.
3.Determine Warehouse Location
Choose a dropshipping supplier whose warehouse is close to your targeted customers or in your target countries. For example, use US dropshipping suppliers if your target customers are in the US market.
Many dropshipping stores need help with disputes and bad reviews because they rely on dropshipping suppliers in China while their intended customers are in the United States.
When this happens, the customer must wait a long time for the products to arrive, usually 21-100 days, which can be reduced to 45 days if the supplier uses Epacket Delivery.
In most cases, the customers in the US will file disputes and leave bad reviews on your business's social media pages because they are not used to waiting that long for shipment.
Some dropshippers have managed to pull this off despite the long waiting period for product delivery.
It's advised to indicate on your product pages that the shipping will be delayed, precisely the days they must wait.
E.g., Allow 2-3 weeks shipping delays due to the high order volume we are processing.
Dropshipping suppliers have tried bridging the gap in shipping, which has made them have warehouses in the US to help their merchants with fast shipping.
Suppliers like Shein, initially based in Hong Kong, have moved to the US and established a warehouse to help with faster shipping to customers and merchants.
If you are dropshipping clothes to the US, Trendsi will sort you out with high-quality products and faster shipping of around 2-8 business days, even if they source some products from China.
Trendsi is a women's apparel dropshipping app based in Utah, United States that helps with product sourcing, fulfillment, and branding.
4.Product Price Against Competition.
I would be lying if I said that you won't come across a store selling the exact product you want to sell or are already selling.
You will come across active ads on Facebook, TikTok ads, or other channels selling the branded version of your products.
Instead of just dropshipping, they branded the product with their logos and brand themes and overhauled it.
As a newcomer to the dropshipping business, you will be competing with retail industry giants selling the same products as your store and even branded ones.
It's therefore necessary to beat them by offering an irresistible price to your customers.
If you want to offer lower prices than your competition, you must charge a low price.
Find a dropshipping supplier with the most affordable offer while maintaining product quality.
Take your time to browse different marketplaces' private supplier databases to find a supplier that meets your requirements and fulfills your business needs.
If you have the product name, the better; if not, all you need is a product image.
If you do a reverse image search on Google, you can find various dropshipping suppliers selling the same product at different prices.
You can also do image research on Alibaba and Aliexpress to find suppliers selling the products you intend to dropship on your store.
If these reverse image searches yield results, click on the site that attracts you the most and see if you can obtain the supplier's details or contact information for negotiation purposes and general communication.
5. Suppliers Order Process and Technology
If your supplier can integrate with your e-commerce platform like Shopify in the backend, the better; this allows order synchronization and makes the order process flawless and faster.
If your supplier offers API integration, they will see real-time data of your store orders and be able to ship them as they come without your assistance.
Some suppliers insist on providing them with Order CSV files, while others use powerful software that integrates with your store.
The goal is to eliminate manual work, save time, and ship products faster, so any supplier with the same plan is an ideal partner.
So, when choosing a dropshipping supplier, check if they have some technology in place to assist with fulfillment and order processing;
The system to order in a single click and one place
Offers product tracking codes
Order can be placed through the app and not third-party payment gateways
They must initiate dispute resolution and clear communication channels.
So instead of communicating only via phone calls and emails and completing unnecessary paperwork, a management system in place will make the job much easier for you and the supplier in terms of ordering, invoices, sending order updates, disputes, and any other issue that relates to the product in question.
6. Refund Policies/Return Policies
Products can be shipped to the wrong address, or customers may receive damaged products and want refunds.
You must know how the supplier refund policies work when they accept refunds, and, if so, what are the outlaid procedures fo a swift return without exposing your business to the customer?
As a dropshipper, embrace yourself for complaints in regards to:
Your dropshipping supplier is sending products to the wrong address/broken or damaged.
The products get lost in transit to the customers.
The product was seized at customs.
Your customer needs to learn about the dropshipping business, so they may need to find out if the product they bought in your store comes from a supplier.
To protect your brand, you must choose a dropshipping supplier who is accountable and very professional in handling returns and issuing refunds in the unfortunate cases that the product has an issue.
Ask the supplier if they have insurance for the products shipped and how they handle refunds. You want to go with the supply that offers 100% money back guaranteed without deducting the shipping cost, whether the product fails to be delivered or shipped.
If you don't adhere to this critical aspect of choosing a dropshipping supplier, then embrace yourself for some losses, bad reviews, chargebacks, and low feedback scores on your active ads.
Where to find reliable Dropshipping Suppliers
It's time we explore the best places to find your dropshipping supplier for your ecommerce business.
E-commerce Marketplaces
Dropshipping from China means you can find suppliers on many marketplaces, including 1688, Alibaba,aliexpress, and even Temu.
Most Chinese manufacturers sell their items on Aliexpress either directly or as retailers. You can find affordable products on such platforms and negotiate a good supply deal.
You have to contact the supplier and inquire if they support drop shipping.
If yes, negotiate a better deal after you've shipped the product sample.
If you plan to do AliExpress to Shopify dropshipping, you will notice that most suppliers on AliExpress have indicated that they support the dropshipping business model; this means that they will not include any contact or invoice information in the product packaging that may suggest you are dropshipping.
Supplier Directories
There are several legit directories for manufacturers, dropshippers, and suppliers to find a reliable dropshipping supplier for your eCommerce business.
Just like Aliexpress, you can check out the following directories:
Esources UK
Alibaba
Temu
Cjdropshipping
On-demand Providers
If you are into digital products or print-on-demand selling, such as T-shirts, hoodies, or branded mugs, then there are on-demand providers like Printify.
These on-demand providers suppose print on demand business model that only print and ship products once an order is placed by the customer and authorized by the store owner for printing and shipping.
Print on demand is easy to operate; one needs a logo or a quote based on the niche you are venturing to; you need to sign up on Shopify's $1 per month offer for the next 3 months,
Your Shopify store or Etsy shop must be connected to the Printify app, which allows you to print your design on any product catalog you choose, like mugs, jackets, door marts, etc.
These products will be shipped to the customers after a successful purchase, which is then automated but authorized by the store owner. After paying the product cost, the store owner gives the go-ahead for the print and shipment.
You can start by learning how to sell digital products.
Depending on the type, Printify products cost between $11 and $ 19, and you can list your product with a markup, e.g., $49.99.
When you get an order, Printify only takes their cut, which is $11, and you keep the profit after shipping costs and transaction fees.
The best way to work with Dropshipping suppliers
Whether you found your dropshipping supplier on Amazon or AliExpress, there are due steps to follow to ensure smooth business management and logistics.
Follow these steps as you contact your dropshipping supplier and ensure each stage is exhausted before serious business engagement:
Start a free trial today and enjoy 3 months of Shopify for $1/month Instead of $39/month on selected plans. Sign up now
Contact the dropshipping supplier.
You must establish first contact with your supplier via call, chat, or email and forge a relationship since you rely on the supplier to send products to your customers.
First, you must establish if the supplier supports the drop-shipping business model and ensure the suppliers understand how the business works and why their personal information must not be part of the product package.
You are good if you do not contact your supplier through the supply directory, which doesn't allow direct contacts, like the Dsers dropshipping app, which only provides order placement through its dashboard and not direct contact.
Aiexpress,1688, Alibaba, and the like allow direct contact with the supplier and exchange contact details.
The suppliers on Aliexpress are outstanding at communication but need to promise faster shipping or high product quality. However, you can still make direct contact to negotiate your way and inquire more about the business model they accept.
Order for product sample
For quality purposes, you need to order a product sample from the supplier to see, touch, and feel the quality and the time it takes for your product to reach your destination.
Check if the product shipped is identical to the effect on the manufacturer product page.
If the product fits the description perfectly, you can engage the supplier for a long-term working relationship.
Discuss your business requirements.
If you are satisfied with the product quality, shipping time, shipping cost, and other factors, talk to the supplier about your business needs and expectations.
Discuss the following:
Product Packaging
The shipping time
Shipping method and logistics
Insurance
As a dropshipper, you must make your intention known at the beginning; if you plan to have your product branded in the future, have it discussed with the supplier so that he knows it is under the works.
Discussing your business needs helps with budgeting and planning ahead.
Conclusion.
If you were looking for factors to consider when you chose a dropshiping supplier, then there you are.
Shoot your shots and ask questions about choosing the best dropshipping supplier for your ecommerce business.
If you are planning to start a dropshipping business, click here, and I will design your first store and set you up for success.
Small Request
Kindly share it with your friends. Especially the ones you believe need this information. Sign Up Now and Get your first 3 months for only $1 monthly.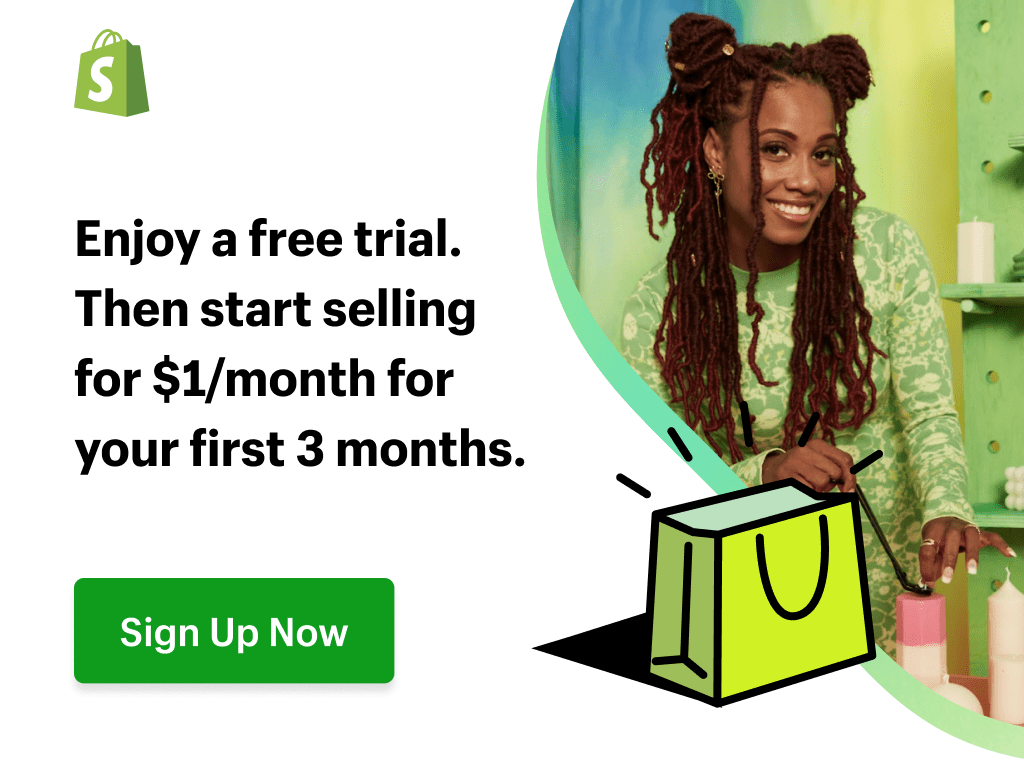 Sharing this information with others can make a huge difference. You may ask why.
Well, the truth is, my main aim is to provide the best information about drop shipping for both beginners and experienced dropshippers.
And I plan to continue doing so for as long as I can.
I would also like to thank those who support my work by reading and sharing my content.
Trust me, when you take your time to share, it will greatly help me and others who need this information.
Here are some great suggestions:
Pin it
Share it on another blog.
Share on Facebook (Share it with friends and even on Facebook groups)
Tweet it
Stumble it
This will only take a few seconds of your time, and I would appreciate it.
I appreciate you a lot. Thank you!
Join my Shopify dropshipping group mastermind and follow my blog to learn more about Shopify tips, dropshipping guides, tricks and checklists, and e-commerce in general.
If you enjoyed and learned something from this post, you can get me updates for free!
I send out email newsletters about new blog posts, tips, and tricks to help you grow your dropshipping business, new YouTube videos to give you more insights into the e-commerce market, and much more.
If you enjoyed reading this, you could also join my Facebook group. Thank you for reading how to make money dropshipping online from the comfort of your home.
Click here to Join My Facebook Mastermind Group