Is Dropshipping Legal? (Documents Required To Dropship)
Right off the bat, Is Dropshipping Legal? I want to set the record straight: dropshipping is a legal, legitimate business model in practically every country. Dropshipping is an incredibly decent way to make money. You don't have to worry about keeping products secure while shipping, sending, or storing them.
As a dropshipper, your business runs mostly on autopilot while you sell other people's products for sale. Right, this sounds amazing.
Dropshipping sometimes appears too good to be true, leading consumers to wonder if it is legal.
Dropshipping is a fantastic approach to launching a legitimate eCommerce business because:
There are fewer entry limitations. Because of their low start-up expenses, dropshippers offer an inexpensive method to enter the eCommerce market without incurring considerable debt.
Low start-up costs. Dropshippers do not have to worry about warehousing or shipping products. That is taken care of by your reliable supplier.
Its flexibility. Because of the COVID-19 pandemic, online merchants must be adaptive and change their products. Dropshipping allows you to change products without investing a lot of money.
It is legal to make money through dropshipping. If you adopt a dropshipping model for your eCommerce business, you must think about how you will handle liability. Protect your business (and yourself) from legal endeavors by adhering to dropshipping standards. Speak with a lawyer to ensure that your company is not violating laws.
However, we recognize that legal considerations are only one piece of the puzzle. So, for example, if you want to expand your dropshipping business and make it more effective and profitable, you will need the help of pros.
Dropshipping Legal Requirements: Documents Needed to Dropship
Though dropshipping has numerous advantages, the legalities might be complicated, mainly if you sell to customers worldwide.
So if you want your dropshipping business to be reliable and honest, you must set it up correctly and follow best practices.
You can get on the right track with planning and a call to your lawyer. It is usually a good idea to run a business ethically, but you must also respect the law.
Learn why dropshipping might be problematic legally and how to keep your company secure by following the guidelines outlined below.
There are some disadvantages to drop shipping. First, if you want to protect yourself and your company in the long run, make sure it is legal.
If you need clarification about where to begin, these five dropshipping conditions will assure the validity of your company. However, before taking any action, always contact a lawyer.
#1. Evaluate Suppliers
As a dropshipper, you rely on your supplier to store, ship, and fulfill each order. So, for example, if you sign up with a phony or poor supplier, you could lose thousands of dollars and face legal difficulties.
You may also be held liable if your dropshipping supplier violates the law. For example, you are still accountable if the supplier sold you counterfeit Disney merchandise while misrepresenting the genuine article. However, you are still liable even if you acted in good faith and believed the goods were authentic.
As a result, while picking suppliers, you must use extreme caution. Consider your options carefully before selecting a supplier because this is one of the most important decisions you'll ever make for your dropshipping business.
#2. Proactively sign contracts
Handshake agreements still exist today, although they are unenforceable in court. Each person who will be a part of your business, including platforms, suppliers, contractors, freelancers, and employees, must sign a contract (if you sell on a platform)
These contracts are unlikely to be used against you in court. However, you can protect yourself in court if you have contracts in place from the start.
Engage a lawyer to evaluate and review each contract signed by your business. You want these contracts to be reliable so that you will be fully protected if a disagreement arises in court.
Read Also:
#3. Secure a business license
Dropshipping does not necessitate acquiring a business license, so create your store first, then proceed.
However, simply because you can, does not mean you should. Registering your business with the US government or simply going with a less tedious business registration in the UK? Yes, register A UK limited company as a non-Uk resident.
Registering a UK company takes less than 72 hours with less documentation required, unlike LLC formations that require SSN/EIN/ITIN and many others.
I recommend getting yourself A UK limited company with a residential and business address in London .memorandum of understanding, shares, and company certificate.
You can buy a UK business phone number that can receive/call, send and receive SMS, and most importantly, you will use it to verify your social media profiles. For example, suppose you decide to go with UK/US social media profiles for your business.
It is easy to form a company in the UK compared to the US; most of my students Use Uk company formation services rather than the LLC Way.
Forming an LLC is relatively simple but very technical if you live in the United States.
Acquire a license for your business. Although a business license is not required to start a dropshipping business, it might need your business in three ways.
First, it can reduce your liability in the event of an error. Second, because of tax considerations. Finally, for believability.
To begin with, obtaining a business license might be beneficial because it can limit your liability. Dropshippers rely primarily on their suppliers to ensure the high quality of the goods they sell. However, it is considerable disquiet when suppliers repeatedly supply defective products to clients.
You'll want to ensure that your assets, like your home and car, aren't taken away if a customer sues you for selling them a poor product. Instead, specific business setups, such as companies, provide this protection!
Second, there are tax advantages to filing as a business. Depending on where you live, establishing a registered business may provide you with lower tax rates. Therefore, the final benefit of obtaining a business license is creating your business legitimacy.
Professionalism and dependability are essential to building a meaningful engagement with your supplier. Having a business license is frequently indicative of these characteristics.
Furthermore, clients will make you more favorable if they can see your business license on your website, increasing overall sales.
Finally, a business license.
It makes tax filing simpler. Combining personal and business taxes can be confusing, so keep them separate.
Affirms your identity. If you want to work with a high-quality supplier, they will demand proof that you are a legitimate business. Your articles of incorporation will provide you with admission.
It will protect you in court. If a customer sues your LLC, you are unlikely to have to pay out of your wallet. That is the difference between losing your business and losing both your business and your house.
#4: Communicate Disclosures to Customers
The next critical step in starting your dropshipping business is to create your online store. Shopify and WordPress are two popular platforms for creating online stores. You can use your imagination to realize your brand's vision at this charge. At the same time, you are designing your website, including the Privacy Policy, Refund Policy, and Terms and Conditions on three separate pages.
Nothing is worse than a dissatisfied customer, besides a disgruntled customer who sues.
You want to protect as many lawsuits away from your dropshipping business as possible. Yet another approach is to inform customers regarding things like:
Refund policy: What is your provider's refund policy? Make a plan for communicating your return policy to customers clearly and straightforwardly. A return policy on the website of a dropshipper is not required by law. However, a few reasons for having a refund policy is a good idea. First, you can avoid many irate emails and potential liability by setting realistic expectations with them right away. A refund policy is essential for your online store for various reasons. Customers will be informed of their legal rights if a product is defective or falls short of their expectations in any other way. It also assists you in amicably resolving issues with clients who wish to dispute with payment processors such as PayPal, which hates dropshipping business.
Disclaimers: Are there any warnings or hazardous materials in your products or packaging? Consider including disclaimers on your website or in your products. By posting warning signs about choking hazards, you can protect your customers and your business if a customer is injured.
Privacy policy: If you sell products online and need customer information to ship each order, you should post a privacy policy on your website. You risk being penalized under GDPR and facing many other legal issues without one. Customers' contact information, including names, addresses, and phone numbers, will be provided to each dropshipper. Many countries have enacted laws requiring businesses to make specific guidelines to use things responsibly. In addition, consumers must be aware of the data collected through a privacy policy to comply.
Terms and conditions: Every website that sells goods online must have terms and conditions. The Terms & Conditions page outlines website visitors' rights and responsibilities. Essentially, you and the user have signed a contract (the dropshipper). Despite the law that it is not required, posting terms and conditions on your website is an excellent way to avoid legal trouble. To protect your company, including the following terms:
(i) Price Disclaimer: These terms state that, while the prices for products listed on the website are correct, they are subject to change without notice to the customer until the product is ordered.
(ii) Liability Limitation: These terms limit the drop shipper's (the site owner's) liability if a user uses your dropshipping website and suffers a financial loss.
(iii) Copyright: Under these terms, all content on the website, including text, photos, and logos, is the sole property of the dropshipper (the site owner).
Comply With All Email Marketing Laws.
If you live in the United States, you've probably heard of the CAN-SPAM Act. This demonstrates how businesses can contact customers by phone and email.
About each email it sends out, your dropshipping business must follow CAN-SPAM and any other applicable local or state laws. This includes demonstrating that you already have a relationship with the customer, granting requests to be removed from the list, and meeting other simple but necessary conditions.
If you violated email marketing laws, your business could face a hefty fine for each email. Consider this carefully because there is a significant risk involved.
In Summary
Will you need to use the legal law to protect your business? Running a dropshipping business is legal, but there are a few things to follow before you open your doors. First, consider these legal concerns when deciding whether dropshipping is worthwhile.
If a dropshipper is located in a state that collects sales tax and a customer from that state places an order, the dropshipper must pay sales tax.
Before purchasing, people will think about your dropshipping store's privacy, shipping, and return policies.
If you sell counterfeit goods, make false advertisements, or violate consumer protection laws, you'll probably get caught sooner rather than later, even if you only have a laptop, to begin with.
Small Request
Kindly share it with your friends. Especially the ones you believe need this information. Sign Up Now and Get your first 3 months for only $1 monthly.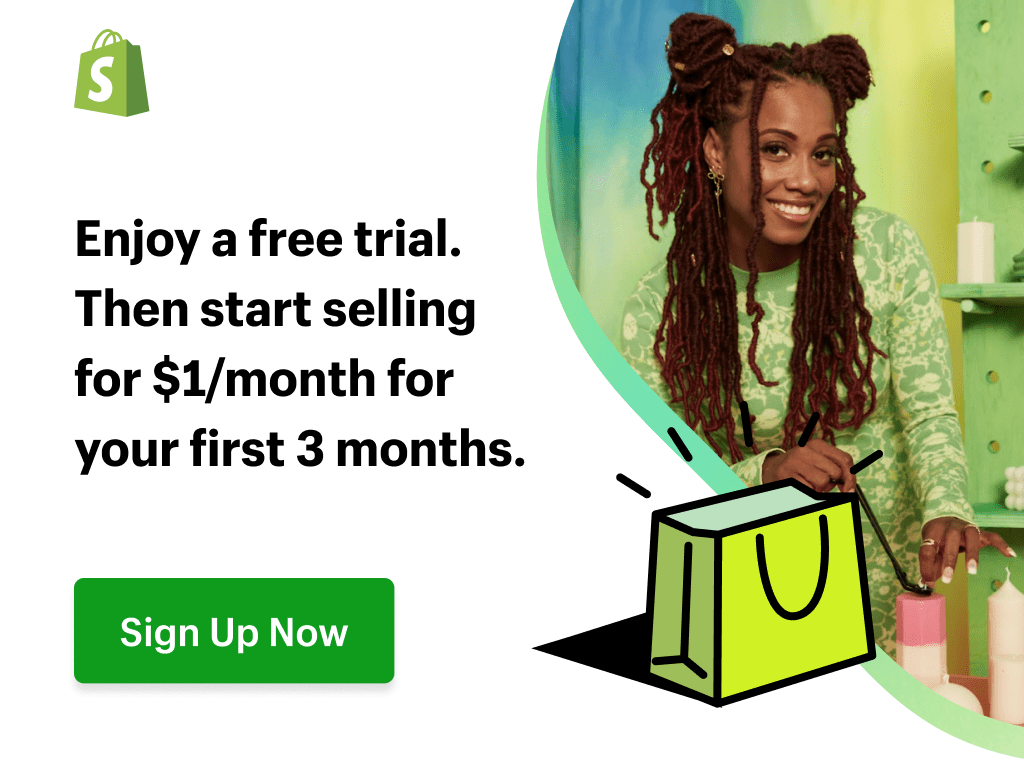 Sharing this information with others can make a huge difference. You may ask why.
Well, the truth is, my main aim is to provide the best information about drop shipping for both beginners and experienced dropshippers.
And I plan to continue doing so for as long as I can.
I would also like to thank those who support my work by reading and sharing my content.
Trust me, when you take your time to share, it will greatly help me and others who need this information.
Here are some great suggestions:
Pin it
Share it on another blog.
Share on Facebook (Share it with friends and even on Facebook groups)
Tweet it
Stumble it
This will only take a few seconds of your time, and I would appreciate it.
I appreciate you a lot. Thank you!
Join my Shopify dropshipping group mastermind and follow my blog to learn more about Shopify tips, dropshipping guides, tricks and checklists, and e-commerce in general.
If you enjoyed and learned something from this post, you can get me updates for free!
I send out email newsletters about new blog posts, tips, and tricks to help you grow your dropshipping business, new YouTube videos to give you more insights into the e-commerce market, and much more.
If you enjoyed reading this, you could also join my Facebook group. Thank you for reading how to make money dropshipping online from the comfort of your home.
Click here to Join My Facebook Mastermind Group