How To Start Marketing Your Dropshipping Business
Would you like to improve your dropshipping marketing strategy and maximize revenue from your online store? So you're in the right place to start marketing your Dropshipping business. It would be best if you had an effective dropshipping marketing strategy.
However, dropshipping is mostly about marketing because you do not control product production or fulfillment.
E-commerce is massive. Dropshipping is one of the most alluring ways for new enterprises to enter the eCommerce market in such a thriving sector.
Creating a successful dropshipping business holds a lot of promise, but it's also tremendously challenging. There is much more to running a successful online business than having great products.
This guide is on steroids about all you need to know about crafting a successful dropshipping marketing strategy. If you master these concepts, you can reach more customers and outsell your competition.
What is Dropshipping?
Dropshipping is an eCommerce fulfillment strategy in which the online store does not keep or own any of the products. On the other hand, a drop shipping company obtains its products from a third-party vendor and has them shipped directly to the customer with each order.
This business strategy appeals to many people because you don't need to keep inventory or buy any upfront purchases. In contrast to traditional retail, dropshipping businesses do not own any of their goods. Dropshipping also allows you to test products without spending much money, and it's not difficult to get started.
The Importance of Dropshipping Marketing
To be successful, your dropshipping store must have a great marketing strategy. This is because other people may be selling your products online; therefore, you must make your store stand out.
Customers will trust your business more due to marketing, which may be difficult for dropshipping enterprises that sell other people's products.
If you start dropshipping, you won't be directly involved in the products or the fulfillment process. This means that the one part of your business over which you have complete control is its marketing.
Effective Marketing Strategies Dropshipping Business
Seeking ways to boost your dropshipping business's sales and clientele? This section will look at 12 strategies that should greatly impact this front.
Developing customer trust is one of the most challenging jobs for any dropshipping firm. Customers are frequently skeptical when they discover a new dropshipping store, so they must be confident the goods are of great quality before deciding to purchase.
Because of this, reviews and testimonials should be easily visible. In addition, positive reviews make it much easier for customers to make a quick purchase decision, and reviews help customers create trust.
If your dropshipping store is still in its early stages, you can always add screenshots of customer reviews from your supplier's store to your website.
The bulk of Aliexpress dropshipping store owners do this. After you've generated a few excellent assessments, you can replace this snapshot with your review section.
Leverage Upsell and Cross-Marketing
Upselling to existing customers is far less expensive than acquiring new customers and making new sales. Furthermore, selling to existing customers is far more likely to be successful than marketing to new customers.
You can make from every dropshipping transaction by upselling and cross-marketing. These strategies promote spontaneous purchases, which can significantly enhance your revenue.
Before customers complete their orders, you should promote other products to upsell or cross-sell for your dropshipping store.
Consider making a surround sound system, and TV mount recommended products if a customer adds a TV to their cart.
You might also include a part that says, "Customers who bought this product also liked…" to encourage them to buy more.
But, given that the customer has already decided to buy, they will be happy to have their order expanded.
Devise A Social Media Marketing Strategy
Social media is an excellent approach to promoting your dropshipping store. Social media is very saturated, so you must carefully prepare your marketing strategy.
Choose the finest channels for your dropshipping business, and then focus on them. The best way is to start small, focus on two or three channels, and give these channels the attention they need. Visual platforms like Pinterest and Instagram can help you highlight your products while dropshipping.
Set your social media goals and pick the sites that will assist you in achieving them. You can demonstrate your products by publishing short videos to social media networks such as Instagram Reels or TikTok. As much user-generated content and social proof as possible should also be gathered.
As a result, your dropshipping brand's legitimacy and trust will rise. Collaboration with brand ambassadors or influencers is a wonderful way to get started.
Email Marketing Strategy
Any online store marketing strategy should focus on email marketing because it may be utilized to:
Encourage new customers to buy, call attention to special offers and promotions, convert abandoned shopping carts into sales, and keep customers coming back.
Start by sending out a weekly email newsletter. Forms, popups, and other lead-generation tactics can attract subscribers. These email subscribers have now reached the bottom of your sales funnel.
You may use your newsletter to utilize regular blog posts, news updates, and special bargains and promotions.
Sending a welcome offer to new subscribers right away is a wise decision. This is one of the quickest ways to convert them into customers. Using the right email marketing tool, you can create unique email lists depending on your clients' historical behavior. You can then send the right customers updates and promotional materials.
For example, if you sell a swimsuit in the summer, you could send them a special offer for appropriate winter clothes after the seasons change. So, for example, if a customer purchases a surfboard from your dropshipping store, you can promote the surfboard accessories you sell.
All of these email communications are automatable. You can save time by placing effective dropshipping marketing strategies on autopilot.
Effective Video Marketing
Customers are frequently persuaded to buy a product after viewing a brand's video. Video marketing is one of the most effective ways to attract your audience's attention and build interest in what you sell. This is critical when it comes to actual products.
Make advantage of the video to demonstrate how your dropshipping products may be used in practice. Create how-to videos, submit videos of products in use, and use videos to provide a more accurate portrayal of the product's appearance. This will boost audience involvement and trust.
You may submit your video to Tiktok or Youtube, share it on social media, or use it in ad campaigns. Other video content creators can also unbox or review your products. This will allow you to generate crucial social proof.
SEO Content Marketing
Blogging is one of the top marketing methods for any dropshipping business. It requires time and work, but it also has a significant return on investment.
Blogging is a low-cost type of marketing, and if your blog articles get prevalent, you'll be able to send a lot of traffic to your dropshipping store.
Blog content marketing improves your search engine optimization (SEO) results and allows you to create motivational content to assist your target audience in purchasing.
Good SEO results can increase free traffic to your dropshipping business, improving sales; consequently, doing so is critical.
Get started with Shopify dropshipping.
Shopify has the apps and tools to connect you to reliable dropshipping suppliers. Jumpstart your business with Shopify Today.
Try Shopify free for 14 days; no credit card is required.
To start blogging, you must write interesting, insightful, and engaging pieces that your target audience will want to read. When this occurs, you may utilize your postings to direct more customers to your drop-shipping store.
Excellent blog postings should include guidelines, roundups, and other content your target audience will find fascinating.
For example, if you run a dropshipping company that sells surfing goods, you might produce a blog post on how to put up a surfboard or a guide to the best surfing tricks.
Optimize Your Dropshipping Blog
You must know the most important keywords for your dropshipping strategy to dominate the search results.
Each blog post should include the Google keywords your intended audience utilizes to find content like yours. I'm sure you're wondering how to go about achieving this.
Many fantastic SEO tools are available to assist you with keyword research. Google Keyword Planner, Moz, Ahrefs, and Ubersuggest are a few examples.
While each tool has its approach to keyword research, they all follow the same essential ideas.
You type keywords related to your business, such as "surf gear" or "surfing equipment." You will then have access to a list of keywords that are associated with this keyword. Then, incorporate them into your website by selecting keywords with a high search volume relevant to your dropshipping business.
The use of long-tail keywords is an excellent dropshipping marketing strategy. Rather than focusing solely on "surf gear," you could include "best surf gear for beginners" as an example. These terms are more targeted and likely to be typed in by your target audience.
Make sure that the keywords you choose represent the right user intent. To put it another way, if you don't offer surf lessons, don't use "surf lessons" as a keyword. Instead, use terms that your target customers will be looking for.
Other essential SEO methods for your dropshipping store include:
Refining your meta titles.
Getting backlinks and descriptions.
Making your dropshipping website speedy and offering a great user experience.
Furthermore, you must ensure that the right keywords are utilized in your product descriptions.
Unparalleled Customer Service
Ensure that your clients return to you. Unfortunately, many customers still need to be convinced about dropshipping as a business model.
The best thing you can do to improve your reputation and offer your dropshipping store is to deliver an excellent customer experience. As a result, referrals, word-of-mouth marketing, and repeat business from current customers will rise.
You can accomplish this in a variety of ways. First, make sure that fulfillment is completed as promptly and efficiently as possible.
Offer a reasonable delivery fee and strive to ship the items as soon as possible. After the product has been delivered, contact the customer and request a review or feedback.
A trustworthy supplier is required for successful drop shipping. Your dropshipping business will only be able to offer if your vendor supplies high-quality goods and timely deliveries.
Deploy Paid Ads
Getting a lot of organic traffic takes a lot of work. Your dropshipping marketing and sales may make a significant from sponsored advertising.
Ads allow you to make a larger audience of potential customers while enhancing your merchandise's visibility.
Paid social media advertising is one of the best ways to reach your target audience. Ads tailored to your target market, goals, and budget can be run on Facebook, Instagram, and TikTok.
You can select your audience's interests, region, age, and other criteria to make the right people see your ads.
Run ads with a discount coupon because this is a fantastic ad strategy for dropshipping. This raises the possibility of people visiting your store and purchasing something.
Strategy to your contact list is also a sensible choice because it is easier to sell to ads that have already expressed interest in your business.
Customer Retargeting
More than 90% of visitors to your dropshipping website will leave without purchasing anything. So rather than praying for sales from the remaining 2% and focusing your marketing efforts on recruiting new visitors, you should retarget every visitor who has visited your site.
Retargeting is when you present relevant ads and marketing materials to website visitors who have visited your site but have not taken any further action.
These ads appear on other websites after your visitors have left your store. After being retargeted, site visitors should have a 70% better chance of making a purchase.
To be effective at dropshipping retargeting, use well-crafted display ads. The retargeting headline or hook on these display ads should be obvious and enticing to the customer.
For example, the statement "Are you still interested in buying me?" and an image of the product the visitor was looking at might be added here.
Consider Giveaways
Many dropshipping suppliers do not consider giveaways because they need to maintain the product on hand. On the other hand, a well-planned giveaway can help you attract many more potential customers and traffic to your store.
You can run a variety of social promotions. These include photo competitions, hashtag competitions, sweepstakes, and more.
With the right type of contest, you may promote a particular product, develop your email marketing list, increase social media involvement or followers, increase traffic to your store, and much more.
If you want your giveaway to be successful, you must provide a sufficient incentive. This should be one of your best-selling products if you wish to recruit enough qualified participants successfully.
After the contest has ended, you can send a discount voucher to each participant. As a result, there will undoubtedly be a significant lot of conversions.
To successfully perform a dropshipping giveaway, you must use the proper social promotion tool.
Convert Abandoned Carts
The capacity to make abandoned carts generate sales will significantly impact your dropshipping revenue.
Customers may leave their shopping carts unfilled for a variety of reasons. First, there need to be more steps in the checkout process; providing insufficient information or charging exorbitant delivery fees are just a few examples.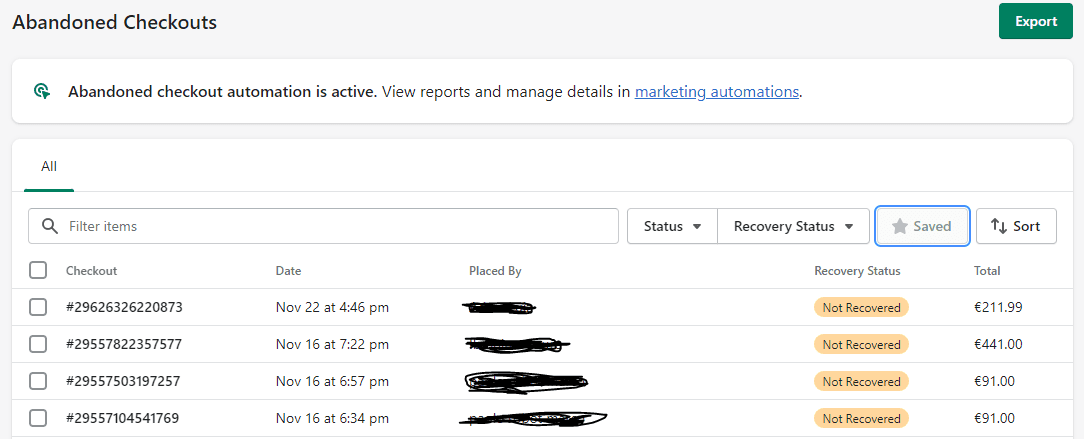 Streamlining the checkout process with short, straightforward steps and simply supplying all the information your customers require can make a significant difference.
Another helpful strategy is to use notifications for abandoned carts. For example, you may recover abandoned carts and make sales using push notifications, automatic abandoned cart emails, or SMS notifications.
When customers arrive at the checkout page, they are a serious purchase. As a result, sending relevant abandoned cart notifications can be a very efficient approach to convince a customer to return and complete the sale.
Join Online Communities
Knowing where your customers are is essential if you want to reach them. One of the best ways to do this is to communicate with your customers by joining online communities where they are already present. Because dropshipping businesses often specialize in a specific niche, joining relevant networks can help you find your target customers.
Reddit, Quora, Facebook groups, and general networking meetups are all good places to start looking. These are wonderful channels for informing your audience, marketing your company, and creating authority in your niche.
Reach out to your target market and react to any questions they may have about your dropshipping niche to advertise your dropshipping store on these networks.
You can carefully link to your website in your response. Just be careful to do the promotion sparingly. These platforms function best when you provide your audience with real value. Gain authority in your niche by winning people's trust.
Your Online Store Needs a Niche
Almost every dropshipping online store focuses on a specific niche. With a well-defined niche, you may more quickly establish an audience and find your target customers.
If your aims are narrow enough, developing a clear marketing strategy that appeals to the proper target market may take time and effort. However, when you have a clearly defined niche, it is easier to create superior items that appeal to your target audience.
When developing your dropshipping store and marketing approach, be as specific as possible with your niche. This will make it much easier for your company to target and attract customers. You would rather have a larger share in a small market, even a niche market, than no share.
In Summary
Entering the eCommerce market using the dropshipping model may be straightforward. However, to perform dropshipping properly, you must put in a lot of effort and employ suitable marketing practices. Unfortunately, most dropshipping businesses fail because they need help successfully marketing their outlets.
Dropshipping is the most incredible alternative if you want to engage in the rapidly developing eCommerce market without retaining any inventory. If you follow the marketing methods we've covered above, you'll be on the right way to creating your dropshipping firm for success.
Small Request
Kindly share it with your friends. Especially the ones you believe need this information. Sign Up Now and Get your first 3 months for only $1 monthly.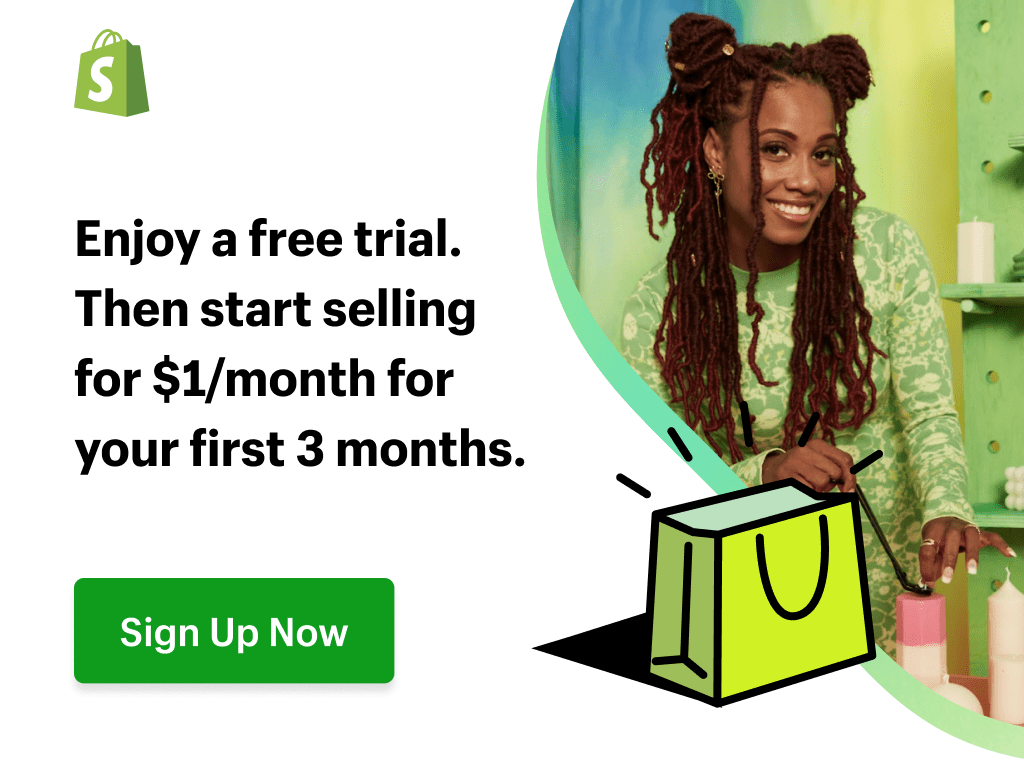 Sharing this information with others can make a huge difference. You may ask why.
Well, the truth is, my main aim is to provide the best information about drop shipping for both beginners and experienced dropshippers.
And I plan to continue doing so for as long as I can.
I would also like to thank those who support my work by reading and sharing my content.
Trust me, when you take your time and share, it will greatly help me and others needing this information.
Here are some great suggestions:
Pin it
Share it on another blog.
Share on Facebook (Share it with friends and even on Facebook groups)
Tweet it
Stumble it
This will only take a few seconds of your time, and I would appreciate it.
I appreciate you a lot. Thank you!
Join my Shopify dropshipping group mastermind and follow my blog to learn more about Shopify tips, dropshipping guides, tricks and checklists, and e-commerce in general.
If you enjoyed and learned something from this post, you can get me updates for free!
I send out email newsletters about new posts published on the blog, tips and tricks to help you grow your dropshipping business, new YouTube videos to give you more insights about the e-commerce market, and much more.
If you enjoyed reading this, you could as well join my Facebook group. Thank you for reading how to make money dropshipping online from the comfort of your home.
Click here to Join My Facebook Mastermind Group