10 Savvy Ways To Finding Dropshipping Products
You are going to learn the best ways of Finding Dropshipping Products for your Shopify store in 2021
a niche and products present an enormous hurdle to most newbie dropshipping entrepreneurs.
Hang in there, let's explore some of the best ways of Finding Dropshipping Products for our dropshipping store in 2021.
Choosing the best dropshipping products is a crucial phase, as it's likely to impact both the business's success and failure in the long term.
Often, passion or personal interest sways the choice of dropshipping niche and products, that's a mistake.
However, it's a winner strategy if interest in your product forms the central objective instead of business success.
If you are in it to make money dropshipping products, it's paramount you create a profitable dropshipping site, and you want to renege on your passions while conducting market research.
Or better yet, ensure the niche & products meet the threshold laid bare in this article.
Finding Dropshipping Products To Sell Online
All customers don't cut from the same cloak. You'll engage cool, calm big spenders and some hot-headed clients often demanding the high heavens, and yet, they are small-time spenders.
Your business can reap big from the right demographic, and as such, dropshipping products that allure the target demographic portends windfall:
Business products
Strive at all times to deal with items that appeal to both businesses and individuals.
However, much price-conscious business customers get at times; they will almost invariably place orders in higher volumes than individual clients.
Connect, establish a good rapport, win their trust, and you sure open the flood gates of long-term, high-volume profitable engagements.
Hobbyist products
You'd do exceedingly well if you target the right hobbyist niche then successfully win over the enthusiasts by addressing their needs. Some people dearly love their hobbies and will spend fortunes on say training, tools, or equipment.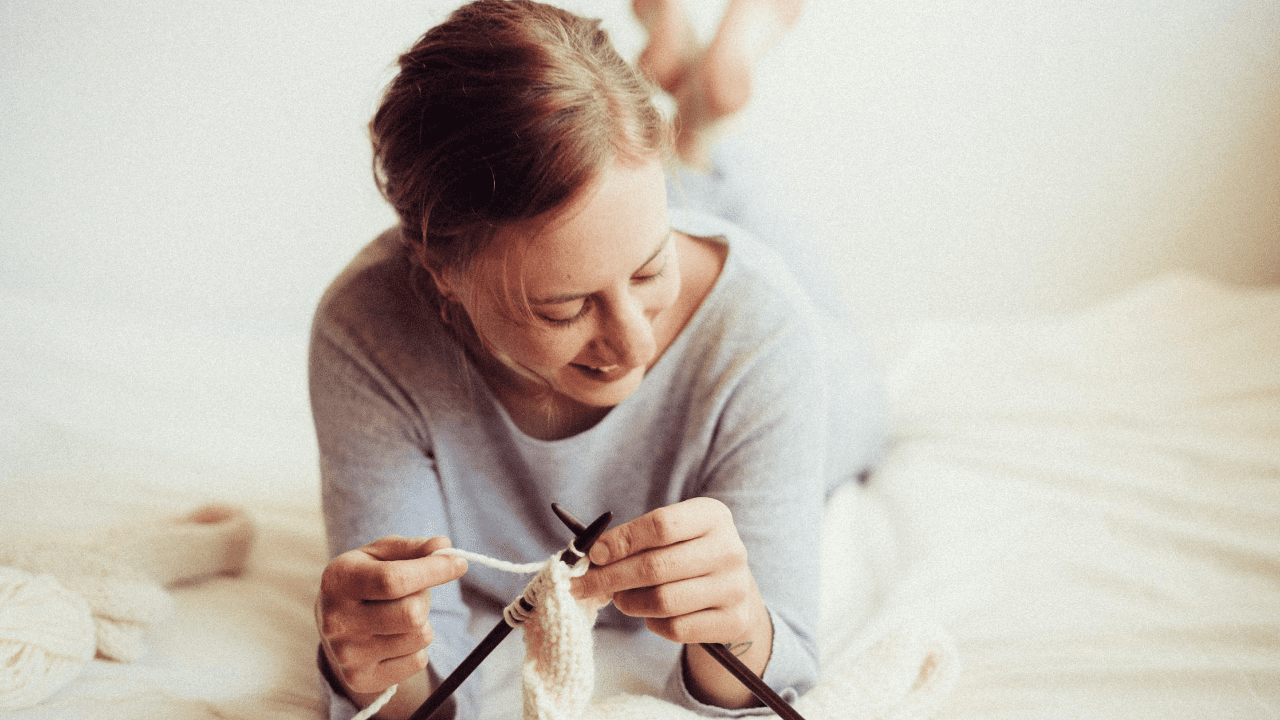 Serious fish sports enthusiasts, for instance, will spend mind-boggling figures on fishing gears such as boats, and folks of mountain bikes have in possession bikes more expensive than their cars.
Products with repeat purchases
Repeat purchase means recurring revenue. Disposable products are tickets with the potential to guarantee recurring revenue because they frequently need reordering.
As you build your loyal customer base that returns to purchase, leverage repeat purchases to snowball.
Other considerations when picking dropshipping products
The perfect price
You must look at price points vis-à-vis the pre-sale service you intend to provide. Ordinarily, clients comfortably make small purchase orders online of say $49.99 without speaking to sales reps.
But a considerable purchase, for example, a $2,000 item, is highly probable the customer would need to talk directly to a sales rep to establish the authenticity of both the store and the item before committing.
Dealing in high priced products call for personalized phone support in place, and you'll need to tinker with margins to ensure they're just right, thus rationalizing the pre-sale support.
The $50-$200 price point ordinarily allows you to maximize revenue without offering extensive pre-sale support.
MAP pricing
Some manufacturers set a minimum advertised price-(MAP) for their products and demand that resellers price their products at or above specific levels. MAP pricing model deters price wars often synonymous with products quickly drop shipped.
The pricing floor also enables merchants who deal with the manufacturers' products to make a decent profit.
You'll reap big if manufacturers in your niche so happen to enforce MAP- pricing more so if you plan to create a high-value and info-rich site.
With prices the same across the board, it means you have a level pricing field. Therefore you compete on the strength of your website without fussing about losing business to rather less reputable but cheaper competition.
Marketing potential
Consider promoting your business before launching. It's never prudent to want to market your business midway upon the realization that customer acquisition proves difficult.
Explore the various avenues to market your store, for instance, reach out to active online communities that use the products you sell, giveaway products, or write articles.
Also, consider selling products with several accessories since they offer you the opportunity window to improve your margins.
Additional accessories to sell
In retail, low-priced accessories margins by far surpass those of higher-ticket items. For instance, it's possible that the latest smartphone only yields a 5% margin while the case that compliments it rakes in a 100% or even 200% margin.
Generally, customers incline to be price-conscious about high-ticket items and callous about the low-priced accessories. Like in the case of a smartphone, you'd hunt for the best price on a big-ticket smartphone. However, it's unlikely you'd shop around for the best price on a $20 case. Heck no.
You'll possibly buy the case from the same shop where you buy the phone.
Low turnover
It's an open secret that staking on a high-quality education rich site has generous dividends. As such, find products that do not annually update with new models so that your investments om the site have enough time to maximize returns.
But if the items you sell get updated yearly, rest assured the site's sustainability will quickly become a nightmare.
Hard to find locally
You stand to succeed if the items you sell boast of scarcity locally so long as you do not get too particular. For instance, where would you find a falcon training equipment or a medieval knight's costume? You'd likely need to hit Google search to improve the chance.
But often, most people needing a garden rake or a sprinkler simply head to a local hardware store.
Smaller is usually ideal
Online clients almost always expect free shipping, and as such, selling large, heavy items proves tricky due to associated high shipping costs of the equipment. However, smaller items have proved easier & cheaper to ship to clients.
Finding the right dropshipping products is no cakewalk. It behooves consideration of several factors, such as selecting a profitable niche market, for instance. This guide gives insight into the kinds of tested and proven drop shipped items.
How to be successful in selling online
Picking an in-demand dropshipping product is one side of the coin. On a bare minimum, you must do one of the following to pull off a successful dropship business:
Create your products
Production of your products enables you to control the sole source and distribution of the item. That way, you limit competition, and you have the latitude to charge premium price dropshipping means you sell already existing products manufactured by someone else.
Secure exclusive pricing or distribution
If you can, secure exclusive pricing from a supplier or manufacturer-or arranges an exclusive agreement to carry a product. These arrangements allow you to sell profitably online without necessarily manufacturing your products.
But the arrangements do not come easy, and so lots of other dropship merchants have access to the same items and wholesale prices.
Offer the lowest price
Selling at the lowest price might gain you some piece of the pie of the more massive chunk of the market, but as a strategy, the business model is bound to hit a snag. Low price cannot stand as the only value you offer, you'll soon get caught in pricing wars, and all your profits will go down the drain.
On the whole, taking on eCommerce giants like Amazon in pricing makes for a flawed strategy.
Add value in non-pricing terms
Entrepreneurs endeavor to solve problems, and the same is a norm than the exception in the eCommerce and dropshipping landscapes.
Within your niche, you can, for instance, offer guidance as well as an expert opinion. Provide valuable info that augments your products to stand out from the crowd and, thus, charge a premium price.
Offering expert advice, guidance, and valuable info are some of the best ways entrepreneurs can leverage to build a profitable dropshipping business.
Adding value in eCommerce
Adding value isn't as easy as it sounds. You should consider a couple of crucial attributes that make adding value to educational content easier. And of course, some products and lends themselves more than others to this strategy.
Have many components
Customers tend to turn to the internet for solutions for products that need more elements to function correctly. The more components a product needs and the more variety among those components­, the higher your chances of adding value through advising clients on compatible products.
For example, you buy a home security camera that needs multiple cameras, a recorder, and complicated wiring.
Are customizable confusing
Offering specific guidance on the types of items that best suit particular environments & customers are an incredible way to add value. Also, customizable products can help you add value through content.
Would you innately know how to pick the best hot water solar panel configuration for your climate or what types of wireless dog-collar system befits your yard?
Require technical setup or installation
Products that prove challenging to assemble, set up, and install makes it easy to offer expert guidance.
Take, for instance, the security camera, suppose the camera site has a comprehensive 50-page installation guide that also covers the usual mistakes people make installing the system.
If the guide proves to save you time and you believe it could spare you the hassle, you'd likely buy the guide on the site much as it may cost less elsewhere.
The guides incur no additional costs once created and equally helped the entrepreneurs add value to clients
There are a couple of ways you can use to create value for complex & confusing niches. And they ways entails:
Creation of installation and setup guides
Creating detailed product descriptions & listings
Creation of in-depth videos that demonstrates the product's workings
Establishment of an easy-to-follow system for understanding component compatibility
Production of complete buyers' guides
Assessing demand for dropshipping products
The most well-known and famous is the Google Keyword Tool.
Without demand, you have it tight, making any money. And if nobody wants your products, it won't matter whether your niche of choice ticks all the attribute boxes highlighted above.
The thing with demand is that fulfilling an existing order is way easier than trying to create it.
Fortunately, there are a few online tools that gauge the demand for a product or market. Google Keyword Tool is one such tool, and it's trendy.
Google Keyword Tool
If you can get insights on how many people search for a product using a search engine like Google, then you have a superb way to assess the demand for a product online.
Through its Keyword tool, Google endeavors to publicly avail the search volume. Just type a word or phrase, and the tool shows how many people search the name monthly.
There is a whole training module focused on using the Keyword tool, and in this resource, we've limited space to cover the tool extensively. And to get the juice of the tool, you'll need to remember the following:
Match type- The tool allows you to choose a broad, phrase, or exact match type when it reports search volumes. Unless otherwise, you need to use the correct match option as it gives a better perspective of the applicable Google search volume for the Keyword. Acquaint yourself with the resources that elaborate on the match types.
Search location-Check the difference between local search volume-country or user-defined region and global search volumes. You can disregard the global results instead of focusing on the local search volumes if you intend to sell in the US. The local results will help find the customers.
Long-tail variations- It's easy to obsess over the broader, one- or two-word search terms that receive massive search volumes. But it's the long-tail searches that account for most of your traffic from the search engines. Often the long-tails searches tend to be longer, more detailed, and with lower search queries.
And since you are looking at the potential markets and niches to enter, a search term with several variations actively searched is an indicator of the market's depth in terms of variety and interest,
Conversely, a quick drop off of search queries and related volume right after a few high-level words point to the likelihood of a few related long-tail traffic.
Google Trends
The Keyword tool is excellent regarding raw search figures; however, you want to employ Google Trends for in-depth insights. This tool provides more info that's beyond the scope of Keyword as follows:
Search volume over time-You want to enter niches that grow, and Trends gives you this insight. You get to see the growth or decline in search volume over time of any given time.
Top and rising terms-The Trends lends you a sneak peek on the most popular related searches and the queries with the fastest popularity. You can leverage the popular & fast-growing terms to plan your marketing and SEO efforts.
Geographical concentration-The Trends lends you the capacity to see from where the people search for a term geographically. The feature enables you to identify your customers heavily concentrate, as such, forming a base for a niche.
For instance, if you sell canoes, Trends can help you identify where most of the customers concentrate.
Seasonality: You must get a grasp of markets' seasonality because the Keyword tool offers data every month. Therefore, you can make inferences on search volume results at the wrong time of the year.
Take canoes; for instance, kayaks are a seasonal search term with peak demand in the summer months. You'd grossly overestimate the demand size should you assume that the measured summer demand remains constant throughout the year.
You must take time to understand the niche's search volume for any product you want to sell. Google Trends tool enables you to understand high-level search trends, geographic concentration, seasonality, and search volumes. Insights on all these elements help you dodge costly pitfalls and thus optimize marketing efforts.
Evaluating competition for your product
Competitive analysis of a potential market can prove elusive. A cutthroat competitive environment makes it hard to generate traffic and compete with the big cats. Too little competition points to a small market with limited growth potentials for your business.
There are dropshipping stores with paid ads, but the majority build a profitable business model count on the search engines' free traffic. Check up the organically listed (no ads) sites on the first page of Google for a specific term; it's an excellent way to evaluate the overall competition in the market.
You'd need to successfully outdo the sites on Google's first page to build decent traffic.
In this dropshipping guide, we won't cover the entire world of SEO and for more details, read on business SEO checklist, or a comprehensive Beginner's Guide to SEO.
In evaluating the competition, the following four metrics assist you in precipitously assess the field's robustness and how hard it can prove to outsmart your competition and build traffic.
The number of linking domains mostly, Google ranking depends on links. Other factors kept constant; a site will rank higher on the search results if it gets more links.
Having an insight into the count of links that point to a site provides you a sneak peek on just the amount of work involved in building links & earning-to outsmart your competition.
Although several different SEO evaluation methods are commonly used, a unique linking domain or often referred to as linking root domains is one such handy SEO metric, particularly in evaluating the ranking strength of a site and the number of unique linking domains.
Link root domains represent the number of unique domains (independent) that link to a site and not take into account the replica links from the same domain.
Linking root domains concept compares to personal recommendations. Look at it this way, your buddy recommends you to a restaurant, and then keep it in mind.
But your friend rants about it seven days straight, that's 7-recommendations. At this rate, you barge then eat at the restaurant.
But your buddy's enthusiasm isn't as compelling as seven highly unique, unrelated friends vouching for the restaurant, because as independent sources, their pitching holds much sway.
The same analogy holds when you analyze links to a site. Common SEO evaluations like the total number of links can create an erroneous picture when measuring a site's strength because a domain can repeatedly link to a website. Still, as such, it's just one unique recommendation.
Since SEO metrics like the total number of links can prove inaccurate, you must examine the number of linking domains to get a clearer picture of how murky it can be to compete with the site in the search results.
You must put a top dollar on unique linking domains just the same way Google emphasizes the same.
Tools like Link Explorer offers an excellent way of getting the correct figure, as it gives a couple of vital SEO metrics & data that includes Linking Root Domain.
Scrutinize Google's search results and, while at it, meticulously examine the link metrics for the top few sites say #1 & #2 and link metrics for the last site on the front page #10 in Google.
The scrutiny enables you to form a mental picture of just how much work goes into ranking as #1 and how to make it to the first page of search results.
And because most searchers will wind up clicking on any of the top ten results in Google, you must have the hang of the difficulty around getting your site ranked.
Below we've got a cheat sheet that enables interpretation of the figures of unique domains. The cheat sheet offers a guiding framework to help crunch the numbers.
0 to 50 linking root domains. You'd probably find these links on the low end for most worthy markets. The majority of sites with quality content and some marketing and SEO efforts should receive 50 linking domains annually.
50 to 250 linking root domains: For top for top-ranked sites, 50-250 linking root domains make for a feasible range in decent-sized niche markets. It may take some years to build a backlink, but it's possible to pull-off. A profile, as such, tends to have a high work-reward ratio. This is a more realistic range in a highly competitive environment, especially for small teams or individual dropshipping entrepreneurs.
250+ linking root domains. Save for gifted marketers and seasoned SEO guru, building up to 250 unique links is no mean feat. We're talking here of unparalleled time and commitment. But still, it's not an ice breaker, nevertheless, ensure you suit up for some cutthroat competition.
Check Domain and Page Authority of competing stores
When determining a site's rank or Domain authority, Google doesn't just crawl at the number of backlinks in a store.
It majorly focus on the link quality.
In determining a site's rank, Google goes beyond the mere figure of links a website has.
It calls to consider the quality of those links. For example, a link from the Dropshippingit.com blog with seven readers won't pack as heavy punches as a link from The New York Times.
Google uses PageRank in its assessment of a page's authority. PageRank isn't the alpha & omega of SEO metrics; however, it offers an overview of just how Google regards a page.
A look at the homepages of top-ranked sites, unique linking sites affords you a sense of the competitiveness of the market.
You can check sites manually; however, browser extension like SearchStatus for Firefox provides the easiest way for checking PageRank.
Consider the following for a swift interpretation of PageRank readings for a site's homepage:
PageRank 1 to 2. PageRank in this category tend not to have massive authority and such, top homepages in the range point to a possibly smaller market.
PageRank 3 to 4. Ordinarily, highly ranked sites in competitive niche markets find a home in this range. Although not impossible, reaching this level of authority is no mean feat. Markets in this band have the proclivity to deliver an incredible work-reward ratio.
PageRank 4 to 5. This stage commands a relatively high level of influence. Reaching this level requires you to receive several links from reputable, influential sites alongside a decent number of other links.
PageRank 6+. Competing in a market with sites of this caliber means you'll need in place a fully-fledged marketing & SEO department.
Qualitative metrics to consider
Solid stats like unique linking domains & PageRank can help determine how tough it will get to outsmart your competition; however, it's also crucial you look at a couple of qualitative factors:
Site quality and usefulness. To make sense point, assume the position of a customer then visit the top-ranked sites for a market. Examine to find; Do they appear warm & inviting or old and obsolete? Do they give high-quality info & detail product listings or have to squint to figure out the tiny product images? Are the sites well-organized or finding even the search box proves a nightmare?
Generally, what's the likelihood you'd purchase from the top-ranked sites? If you get mesmerized by the to sites in the market, you'll find it hard to differentiate yourself and, as such, look into a different market.
But in case you spot room for improvement, an opportunity to add value, then it's it.
Site reputation and customer loyalty: Assessing sites by appearances can prove nightmarish. Because you can find an eCommerce business despite a plain & old design boasting a robust reputation anchored on its years of excellent customer service, conversely, some of the most beautifully designed sites might synonymize the awful customer service.
The Better Business Bureau documents customer complaints, so you want to check with them regarding the history of customer complaints against a company. Equally, conduct a web search, see what folks say in the social media and online forum.
Suppose your top competition slacks, and fail to satiate in the area of customer service. In that case, it might prove a great sign of an opening for business in the delivery of superior service.
An important note on search results
When you search, remember that Google uses your geographic location, browsing history, plus other factors to personalize the results you see.
To acquire a clear picture of the competitive landscape, you need impartial results in performing market analysis.
If you reside outside the US but intend to sell to customers from the US, you'll require access to the search results from your US resident clients see because it's those sites you'll compete.
There are tweaks you can employ to get around these issues, and the two are as follows:
Incognito search
Chrome browser lets you browse the incognito web mode. Incognito mode clears all browsing history or even the personalized settings, and as such, you get an impartial sneak peek how sites rank. To browse incognito, head over File-New Incognito Window, or hit on the icon on the upper right corner of your browser, select New Incognito Window. Other web browsers also have hidden search modes that discard your browsing history.
Forcing region-specific results.
To see results that appear in a region other than your area, add a few texts at the end of URL on a Google results page to have a return of country-specific results.
For instance, if you base in the US and want to access search results returned to searches in the UK, you'd add the &gl=uk parameter at the end of the URL on search results page then hit enter. It's the same case if you want to see search results returned to searches in the US, but in the UK, you'd add &gl=us at the end of URL.
List of country codes by Google and articles like the guide to tweaking geo-targeting with Google shed more light on how to execute region-specific results.
Hopeful dropshipping entrepreneurs often look for assurances that their niche works out, but in reality, there's no guarantee. Although the tips & guides on the subject can significantly enhance your chances and help you make informed decisions, there's no sure of telling whether you'll thrive in a market without trying your hand.
Lots of entrepreneurs have launched several businesses. Some failed, some succeeded, often the cloud of doubts cloud the beginnings. Uncertainty forms part and parcel of launching a dropshipping store, and it's what separates entrepreneurs & wannabes, the grit to venture into the unknown.
So, leverage your thorough research and gathered info to make data-guided decisions, then proceed with your misgivings and fears notwithstanding. Because you'll never start if you wait for a perfect market and all uncertainties resolved.
How to Start Dropshipping in 2020: The Easiest Way to Sell Online.
At this stage, the presumption is that you have a better grasp of the dropshipping fundamentals, and you look to launch your dropshipping store.
But before you start, you'd need to look into both business & financial steps around your new venture.
Dealing with these steps beforehand saves you a great deal of time as some steps are mere good suggestions, whereas some are necessary steps.
The commitment to launch a dropshipping business
Building a successful dropshipping business like any other business takes dedication and realistic expectations over the long term. If you expect to rake in a six-figure income from six weeks of part-time work, sorry to burst your bubble, but this is no get-rich-quick scheme.
You have to invest heavily in either of these two-time or money. These two currencies are vital in launching a successful business. Then adopt a realistic approach to your profitability.
Time investment
Entrepreneurs have to sweat it out to build their business. We vouch for the sweat equity over money investment, especially for new entrepreneurs for the following reasons:
You acquire several new skill sets that make you a better entrepreneur
You learn the ins=and outs of business operation which is crucial in managing others as business scaleups
You minimize spending large sums on projects with little significance to the success
You get to learn your customers and markets, thus making data-guided decisions
Most people won't quit their job to spend six months plus ramping up their online presence for their new store. It can prove a bit draining, but it's not impossible to start dropshipping while maintaining your nine-five job so long you set realistic expectations regarding fulfillment times and customer service for your clients.
As you scaleup and your business grow, slowly transit to working full-time on your business as cash flow and profitability permits.
Although we take cognizance that all entrepreneurs, all businesses possess unique attributes, a $1000-$2000 monthly income stream is achievable inside 12 months, working 10-15 hours per week building your business.
Working full-time on your business presents a perfect opportunity to improve your profit potential and rate of dropshipping success. You must channel all your efforts on marketing during the early days of building momentum.
If you consistently emphasize marketing, tested experience indicates that it would take a minimum of 12 months of full-time working to transit from an average 9-5 full-time income to dropshipping business.
Although it may appear a bit too much for a relatively small payoff, note the following two:
Once you've set up your dropshipping store, maintaining it won't take much time, it's usually an under 40-hour-per-week job. The dropshipping model offers efficiency & scalability; thus, your investment gets a healthy ROI.
Building a business goes beyond creating a little stream of income. A company is an asset with a sale value. As such, you must look at your return vis-à-vis cash flow and the accrued equity value.
Money investment
While we'd advise against it, it's possible to successfully build and grow your dropshipping business by investing large sums of money. From experience, entrepreneurs tend to have the most success from sweat-equity, putting in the work.
In the early days, the entrepreneur must invest intensely in the success of business building from scratch. If you have limited knowledge of your business workings at all levels, then the expensive marketers, developers, and programmers will quickly devour any profit generated.
Although you don't need to do everything, you must be at the forefront right. To start and get your business operational, a cash cushion of say $1,000+ for minor operating expenses, e.g., suppliers & web hosting, and pay all incorporation.
Deciding on a business structure
If you seek to set up a serious enterprise, then you must build an authentic business entity. Though we're handicapped to offer you legal expertise, we'll walk you through three commonly utilized business structures:
Sole Proprietorship
Sole proprietorship forms the simplest of business structure to implement. It poses minimal filing requirements, and you'd just report the business earnings on your taxes. You won't require other state or federal business filings. However, sole proprietorship offers no personal liability protection; it means your assets run the risk of seizure should the business get sued.
Limited Liability Company (LLC)
In contrast to sole proprietorship structure, an LLC offers more protection. Although an LLC establishes your business as a separate legal entity and, therefore, enhanced security for your assets, liability protection isn't guaranteed.
With an LLC, you might need additional filing compliances and pay both incorporation & ongoing fees.
C Corporation
The majority of big corporations incorporate as C corporations. And when set up correctly, the C corporations provide the most liability protection. Incorporating C corporation will likely cost more, and it's subject to double taxation because income does not pass directly to shareholders.
You probably wonder which structure to choose! We won't simulate legal expertise, and so, you must consult with a lawyer before you commit to incorporation. The majority of small entrepreneurs incline to opt into either an LLC or sole proprietorship.
For all our dropshipping businesses, we've utilized an LLC. So we'd root for an LLC as it offers an ideal trade=off regarding liability protection and autonomy from personal finances & costs.
NB: The business structure and EIN info ventilated above apply to entrepreneurs in the US and aren't applicable in other countries. Check the notes at the end of this chapter; we've provided info on incorporating a US-based business from outside the US.
Requesting an EIN for your business
All businesses must comply with the IRS requirements of having an EIN (Employer Identification Number). The EIN is an equivalent of SSN (Social Security Number) to your business. You require EIN to open a bank account, apply for wholesale dropshipping accounts, file taxes, and generally, all activities relating to your business.
The process of acquiring an EIN is pretty simple. For free, you can easily apply for an EIN online.
Sorting out your finances
Mixing personal and business finances are one common mistake entrepreneurs commit. It causes confusion, complicates accounting, and can lead to your assets incurring business liabilities.
Mixing personal & business finances can run into trouble with the IRS during auditing. You must separate your personal from the business finances, and the best way to achieve it involves opening up new accounts in your business's name.
You can open a new:
Business Checking Account
All your business finances should run through one primary checking account. That is to say, all revenue deposits into it and all expenses withdraw from it. A business Checking Account makes accounting easier.
Credit Card
Your store must have a business credit card primarily for business expenses & dropshipping inventory purchases only. And since you're bound to purchase lots of merchandise from suppliers, you can accrue some incredible rewards from the right travel cards.
We've since found that currently, Capital One outrank the rest as regards the best travel reward program, whereas Fidelity Visa/American Express runs the best cash-back program.
Collecting sales tax
You cannot collect sales tax unless both the following holds:
One, the state from which you operate collects sales tax AND
Secondly, an order is placed by a client, a resident in your state
For all orders placed by residents of other states, and it matters not those states charges their sales tax, you have no obligation to collect any tax. It's likely in the coming years we'll witness changes to these laws, but as it stands, the tax laws privilege the small online merchants.
If your home state charges sales tax, you'd need to collect it on the orders placed by customers from your state. You must contact your state's Department of Commerce to register as a retailer and enquire how often you'll need to submit the tax you collect.
Local business licenses
Businesses in most towns & cities would be required to obtain a business license subject to regular renewal. For dropshipping stores, many of which are home-based operations, the requirement may present a different ball game. It's good that you look into your local laws to find out what's required if any.
Incorporating outside the United States
For international merchants, incorporating a business in the US from outside can prove complicated, but it's possible. The merchant needs to travel to the US to complete the necessary paperwork; you'll need to hire an agency to set up everything, or instead, you get a dependable partner to act on your behalf.
If you successfully incorporate in the US, your business gets to access the US-based dropshippers and customers.
How to Run a Dropshipping Company
In this chapter, we'll focus on providing information to those who have never operated a dropshipping business before. The info promises to spare you frustration and weeks of wasted time.
Two basic principles inform a lot of these detailed suggestions, and they are as follows:
Things do get messy. You may need to accept from the onset that yes, dropshipping offers convenience but at a price. Third-party involvement in all sales usually complicates things. Prepare to contend with fulfillment problems, out-of-stock items, and botched orders. Acceptance of this mess beforehand will help sustain you in business.
Adopt a KISS mindset. The dropshipping model requires that you possess a KISS (Keep It Simple, Stupid!) mindset. Owing to the intrinsic dropshipping complexity -shipments from different locations, multiple suppliers, et cetera-you'd be tempted to optimize your system to track your costs and inventory correctly.
Tracking your costs & inventory at every stage will probably prove a nightmare; you may spend large sums on custom development and never start your business.
When launching, you can leverage the easiest-to-execute solutions, regardless of the solutions' "imperfection."
Now that you are aware of the two concepts, let's discuss how you can structure your business to operate smoothly.
When suppliers mess up an order
Often, you'll get fulfillment errors occasionally; even great suppliers are bound to make mistakes. So, what to do should your supplier deliver the wrong item or nothing at all?
Consider the following viable options:
Own the mistake. First, the client doesn't even know the dropshipper exists, and as such, you cannot dare blame your dropshipper for the error. Doing so only leads to confusion, and you come across as a novice. You must own the mistake, apologize then assure the customer you are working to resolve the hiccup.
Make it up to them. The gravitas of the mistake will determine your redress approach. You may take the initiative to offer the customer something for the error. For instance, you can refund the shipping fee, or an upgrade should the client seek to ship a new item.
Make the supplier pay to fix it. Assuming responsibility for the error doesn't necessarily mean you'll pay for it yourself. Any reputable dropshipper pays for its mistakes, and that includes shipping fees for returning items. But it's unlikely they'll cater for freebies or upgrade you give to clients. You can rack up both upgrades or freebies as PR and branding costs.
As already alluded, even the most reputable dropshipping suppliers from time to time errors, however, be watchful of a supplier always inclined to ruin your orders and improperly fulfill them. Habitual botching of orders puts your business's reputation on the line. Unless you can tilt the scale in your favor, it is unlikely to start looking for another supplier.
Managing inventory and multiple suppliers
The majority of seasoned dropshippers concur that maintaining inventory status across various suppliers presents a significant headache of running a dropshipping business. You mishandle this job, and you're soon reduced to perpetually alerting customers of their orders being out-of-stock. And there's no way you can appeal to repeat business & loyal brand fans this way.
Managing inventory across your suppliers and limiting the out-of-stock items you sell makes for a complicated process. Ordoro and eCommHub are some of the web-based services that can enable you to sync inventory. The facilities offer an incredible option when suppliers provide real-time data feeds; unfortunately, suppliers won't always provide real-time data.
To help significantly limit the out-of-stock items you sell, consider the best practices, and the following are some of the best practices for inventory management:
Use multiple suppliers
There are benefits to accessing various suppliers because if you have several suppliers with overlapping inventory, you can drastically improve your order fulfillment ratio. If one supplier has an item out-of-stock, it's likely another supplier has stocked it.
Also, it's dicey to rely on one single supplier as the sole source for your products heavily. Should the supplier go out business, raise their prices, or worse yet, decide not to transact with you no more, that puts your business' future at risk.
It's impossible to find two different suppliers, both carrying all the same items. However, if the suppliers work in the same niche or industry, it's likely both stock the best-selling products. Of course, the best-selling items occupy your top priority.
Pick your products wisely
This point ties closely to the underuse of multiple suppliers that encourage the sale of products carried by both suppliers. As such, you have two possible fulfillment options.
Use generics to your advantage
Although your suppliers may not stock the same products precisely, two suppliers may carry near-identical items you can interchange. It's often the case for smaller accessories and product add-ons.
In the scenario, two products confirm near-identity, proceed with writing a generic product description that lets you fulfill the order from either supplier. You can list both supplier' model numbers in the model field and get to forward an invoice to either supplier with zero changes.
Disclaimer: you must proceed with caution. Each market will have reputable brands as you'll come to find out, e.g., Bose, Nike, and as such, you shouldn't substitute their products.
Check on item availability
When you see an item listing on a dropshipper website, that's no guarantee the supplier always carries the item. You want to chat with your sales reps as regards the availability of the products you consider selling.
Find out whether items stock 90%+ of the time, figure out if the dropshipper only keeps a few of the items on the hand, then faces hurdles getting the products reordered from the manufacturer. You'll want to avoid stocking the products that prove challenging to reorder.
Dealing with out-of-stock orders
.
It matters not even with your foolproof planning; the reality holds that you'll have to contend with client order you can't fill. That be the case, but still, you can't tell the customer that the item is out-of-stock. Instead, offer a complimentary upgrade to a similar but superior product.
The offer will possibly excite your customer, yes you might not earn any profit on the order, and that's fine, but you'll have retained customer relationship. In any case, had the customer canceled the order, you wouldn't have made any money.
Order fulfillment for dropshipping
We've already ventilated on the privileges that come with using multiple suppliers, from the increased likelihood of items-in-stock, reduced reliance on any single source for your products to providing geographical diversity for faster delivery times.
However, multiple options for filling an order present another headache: how do you pick the best-suiting supplier? Well, we'll consider a couple of various methods, and they are as follows:
Route all orders to the preferred supplier
If a supplier can offer superior service, great selection, et cetera that's the best supplier to work with, just route all orders to that supplier by default. You can easily automate the entire process by simply adding your supplier's email address as a recipient for all new order confirmations.
If you implement this method, it's likely your preferred supplier will stock most of the items you sell. Else, you'll often have to re-route orders that the supplier couldn't fill.
Route orders based on location
In case all the multiple suppliers you use stock most of your products, simply route the order to the supplier closest to your customer. This way, you save on shipping fees, but you expedite delivery to clients as well.
Route orders based on availability
In the event you stock an extensive catalog of products spread out over several suppliers, you should route each order based on which dropshipper stock the item. You can use the services like eCommHub to automate this option if your suppliers offer real-time data feeds.
Route orders based on price
One supplier must significantly offer better pricing; otherwise, decerning the supplier with the cheapest pricing only sounds great in theory. Although it's possible, it's challenging to implement an accurate automated system to determine the most economical supplier.
Automation of any solution requires that you factor in potential real-time shipping rates, drop fees, and real-time supplier pricing.
NB: You won't route all your orders on price, but as you scale up your business, you can pit your suppliers against each other in a bid to possibly get the best pricing. However, you can't do it right from the outset. As a newbie, it's too early to ask for pricing discounts. You'll likely offend your supplier.
Having tried all the four methods, it turns out there's no "best" way. It depends on personal preferences, your supplier, and your store.
Security and fraud issues
Storing credit card numbers
If you save your customer's credit card info, reordering becomes easy, and it might push up the sales. Storing credit card data means you are bound to all kinds of PCI (Payment Card Industry) compliance rules and security audits. Merchants with limited technical know-how, especially find the process complex and expensive.
You might be held responsible for stolen card info in the event your server gets hacked or breached. If you self-host, the ease of reordering and potentially increased sales typically won't justify the security issues and liability.
You should steer clear storing clients' credit info, instead of fussing about security issues, channel all your energies on marketing and customer service. Fortunately, hosted platforms like Shopify spares you the agony that comes with security issues. However, with self-hosted carts, you'll need to disable the store card information feature in the configuration panel.
Dealing with fraudulent orders
As a newbie, the prospects of fraudulent orders taking place can send chills down your spine. However, a bit of caution goes a long way in helping you minimize losses that result from fraud.
The address verification system
The AVS (Address Verification System) is a fraud prevention measure widely used. With the AVS feature enabled, transaction approval will require that customers enter the file's address with their credit card.
The AVS verification buffer deters fraudsters from successfully making online purchases using just the raw credit card number. It's difficult to fraud orders that pass the AVS check then ship directly to customer's billing addresses.
Most of the fraudulent online orders arise because of differing shipping and billing addresses. In such situations, a fraudster simply enters a separate shipping address for the items and then key-in the card owner's address as the billing as address.
The problem is that if you don't allow customers to ship to addresses other than the billing address, you stand to lose out a lot on good orders. On the other hand, if you allow customers, therein lie the risk of fraudulent orders. The credit card company will bill you when fraud occurs if you ship to an address other than the card holder's address.
Luckily, fraudsters have a proclivity to heed patterns that make it easier to discern fraudulent orders before they ship. Separately, the signs can't help you flag a fraudulent order. However, if you spot two or three signs together, you should scrutinize.
Consider the following:
Different billing and shipping. Over 95% of all fraudulent orders have differing shipping & billing addresses.
Different names. If you see different names on the shipping and billing addresses, that might signal a fraudulent order or a gift purchase.
Unusual email addresses. Usually, the majority of people tend to have email addresses that feature part of their name; thus, you can line up part of an email address to a client's name. But when you spot an address such as kjfensdddea@gmail.com, it's probably a false address and a red flag for fraud.
Expedited shipping. Because fraudsters bill everything to someone else's card, the online thieves will mostly opt for the fastest-often, most expensive delivery method. The idea is to cut down on the amount of time you have to catch them before the item gets delivered.
If you pick-out a suspicious order, just pick up the phone. It's almost certain that fraudster never put their legitimate active number on order.
For a proper order, you'll possibly have a chat with a rep who clears the suspicion. In case of fraud, you get a dead number, or someone clueless that they ordered a 25-foot boat scheduled for overnight delivery. In this instance, you must cancel the order, issue a refund in effect, avoiding chargebacks or problems.
Understanding chargebacks
A chargeback is what you receive when a customer calls their bank or credit card company disputing a charge you made. Next, your payment processor temporarily deducted the contested amount from your account and sought to establish that you delivered the goods or services to the client.
If you fail to provide evidence, you lose the amount in question and get a slap of $25 chargeback processing fee. Note that accruing too many chargebacks vis-à-vis the volume of orders you process could cost you your merchant account.
Although fraud is mostly the most significant cause of chargebacks, customers contesting a charge simply because they either forgot about the transaction, don't recognize your business, or the products do not impress them upon receipt; these too can result in chargebacks.
Usually, you have just but a couple of days to respond to a chargeback receipt, so a swift response comes in handy. Recovering your funds requires that your proof produce documentation touching on tracking order info showing delivery, original order, and possibly, a wholesale packing slip indicating the products purchased & shipped.
If the disputed charge were for a genuine transaction, you'd likely get your money back provided you didn't in the course of trade made untrue statements or promises.
But in case the chargeback relates to the order with different shipping & billing addresses, you'll almost always lose out. The majority of the payment processors compensate only for fraudulent orders shipped to the card's billing address.
Dealing with returns in dropshipping
Before you commence drawing up your return policy, ensure that you have a better grasp of how your suppliers handle the returns. Suppliers who offer say a 45-day return window lend you the leeway to write flexible terms.
It just takes one supplier's rigor return policy to force you into reviewing the terms you can have in place.
In the event a customer wants to return a product, the process will assume the following format:
A customer requests for a return, and they do it by contacting you
Ask for an RMA (Return Merchandise Authorization) # from your supplier.
The client mails back the merchandise to your supplier, noting the RMA number on the address
The supplier then refunds your account for the wholesale merchandise amount
You then refund the client for the full amount of the merchandise
Usually, the process is never that simple because the following can complicate returns:
Restocking fees
There are suppliers with whom you'll incur a restocking fee. If you look at it keenly, the restocking fee is surcharging for having to return a product. In case your supplier charges the costs, you shouldn't incorporate it into your return policy.
The fees appear uninviting and obsolete toward the customers. Undoubtedly, you're bound to incur a couple of payments hither thither, but you'll almost always recoup your money in the more clients who opt to transact with you.
Defective items
Besides receiving a defective item, worse still, you'll incur the additional postage of returning it. The majority of dropshipping suppliers won't pay the return postage for faulty items. The thinking goes that because they didn't manufacture the item, and as such, they aren't responsible for the defects. The suppliers consider defective products solely as a risk of retail markets.
Read Also: Discover 27 Best Free Shopify Apps In 2021
However, if you look to build a reputable business, you must always compensate your customers for the return shipping fees. Besides, the return postage is one fee you can't pass; it's part and parcel of the cost of running an excellent dropshipping store.
You need a UPS or FedEx account to print the prepaid shipping label to issue a shipping refund. Otherwise, it will get difficult compensating customers for their out-of-pocket expenses. But whatever you do, ensure that you institute a mechanism of compensation.
For the relatively inexpensive items, it's often economical to ship a new item without needing the customer to return the defective product. This method offers some benefits compared to requiring customers to return the faulty items.
Some of the advantages include:
The cost-effectiveness. There's no economic sense in paying to say $10 to return an item that your wholesaler sells you at $12. You get a $2 net credit, but, admittedly, it doesn't warrant the hassle your supplier, customer, and staff go through.
The customer is blown away. Companies will rarely ship out a new item without asking for the defective item back. It rarely happens. The method may back a customer for life. Compared to when the defective product returns first to the warehouse before a new one dispatch, the customer gets the product much faster with strategy.
Your supplier may pay for shipping. Although suppliers do not pay for return shipping for a defective item, the majority, however, will agree to pay for a new replacement sent to the customer. Since they'll foot for return shipping anyway, it's possible to persuade most of the suppliers to cover the freight on a replacement item purchased separately. Also, the suppliers will gladly evade the hassle of processing a return.
In the event a client wants to return a non-defective item for a refund, it's a requirement by most companies that the buyer pays for the freight fees. The policy proves rational. You'll stand out if you can afford to provide free returns on everything-Zappos, for instance, have incorporated free return policy and successfully built a unique business model. Free return policy can get expensive, and most buyers soon note that they don't have to pay the return freight costs for the non-defective item they ordered but didn't like.
Shipping issues
Shipping rates calculation can pan out as a massive mess for dropshipping merchants.
Given the many different products that ship from several locations, it's super hard calculating the shipping rates with pin-point accuracy for the orders.
The three types of shipping rates you employ are as follows:
Real-time rates. In this type of shipping rate, the shopping cart uses the collective weight of all items bought and the shipping destination in arriving at the real-time quote. The method boast accuracy; however, it's challenging to calculate shipments from various warehouses.
Per-type rates. Employing a per-type shipping rate means you set flat shipping rates based on the sorts of items ordered. All small widgets ship for says $3 flat rate whereas the large widgets charge a $10 flat rate to ship.
Flat-rate shipping. With this type of shipping rate as the name suggests, you'd apply one flat rate for all shipments, irrespective of class. It's possible that you could offer free shipping if you want. Of the three methods, flat-rate shipping makes for the easiest to implement, albeit the least accurate in its reflection of the actual shipping fees.
Regarding shipping, you must consider the primary principles about dropshipping listed at the beginning of this chapter. We sought to find a solution big on simplicity over perfection, more so, if we're launching the dropshipping business.
Some merchants struggle in configuring proper automated shipping rules for a store that's yet to generate even a single sale; they will spend days-on-end that could run into weeks.
The merchants would find it worthwhile if they focus instead on issues like marketing and customer service, and swiftly implement a shipping policy that's sensible on the overall.
As the business grows and scales up, merchants can invest in a more specific system. While you focus on marketing & customer service, it's beneficial to estimate an average shipping rate and then set the average as your overall flat rate. You'll likely lose money on some orders and recoup it back on others.
Even when you can implement a system that passes the additional shipping fees based on the suppliers' location, please don't. Appreciate that most customers shy away from bloated shipping fees, especially when the buyers assume their order originates from one place.
To avoid passing along the extra shipping charges, employ a rather simple but a more practical and long-term solution. For instance, try to be selective on the products that you sell and limit several shipments by using suppliers with the overlapping inventory.
International shipments
Over the years, international shipping has evolved, becoming more natural, although not as simple as domestic shipping. You'll need to consider and deal with the following when shipping internationally:
Excessive fees for sending large and bulky items
Various weight & length limitations for different countries
Surcharge costs for resolving sticky orders that result from inflated shipping fees
Extra prices that suppliers charge for processing international orders
The market you're in and your profit margins will determine whether the hassle is worthwhile. For example, selling small items with higher margins, an expanded market reach might make dealing with the hassle & costs of providing international shipments a profitable venture.
As for the merchants selling larger and heavier items, the expense and the inconvenience outweighs the value of the added benefits.
Choosing a carrier
It's paramount that you pick the right carrier because it sure can save you lots of money. You sure will face a difficult choice in the United States between the US Postal Services & UPS/FedEx.
UPS/FedEx. These reputable privately run carriers best-suit domestic shipments for large, heavy packages. They offer significantly reduced big shipment rates than the USPS rates.
U.S. Postal Service. USPS offers unbeatable rates for shipping small, lightweight items. The carrier provides a better option for international shipments, particularly the small ones. Besides dropshipping fees, you'll almost always ship items for $5 or less via USPS office, whereas the cheapest UPS shipping fee you'll incur is about $10.
While setting the shipping options, you can categorize the options by shipping time, say Within 5 Days. As such, you can afford the flexibility that enables you to select the most economical carrier for every order and delivery time.
Providing customer support
You can not use an Excel spreadsheet to manage all emails, requests, and returns. However, how excellent an Excel is, it's just not cut-out to handle customer support.
Likewise, as the business grows, so does the team; therefore, using a single email inbox will fast become untenable, leading to break down and service lapses.
Putting a help desk into operation counts among the best ways of assuring your customers of quality service. Help desk software come in various forms; however, all offer a centralized platform, thus enabling the management of customer support correspondence and issues.
With the majority of desks, it was quickly assigning issues to team members and maintain communication history among all related parties involved.
Here is a rundown of a few famous help desks to choose from:
Help Scout. Cleaner than other desks. Help Scout takes in every issue as an email and removes all the conventionally embedded ticket info that clients see with support requests. In place of that, the tickets assume the appearance of regular emails to customers as such, creating a personalized experience.
Zendesk. Among the most popular help desks available, Zendesk is robust and extremely customizable; the desk provides tools & integration. With a bit of customization, you can tailor Zendesk to your company and voila! You've got a mighty help desk in place.
Kayako. With this help desk, you'll find an all-in-one platform that provides built-in phone call, live chat, remote support issue management, and ticket-based support.
Offering phone support
The decision of whether to provide phone support can prove a dicey affair. Undoubtedly, it's a terrific way to provide real-time support, however, phone support counts among the most expensive methods
If you are launching a business while retaining your 9-to-5 position, it's impossible to handle calls.
On the other hand, if you work full-time on your business or can staff phone throughout the day, then call support becomes a viable option.
But if staffing the phone the entire day isn't possible, have your phone number ring through voicemail then call your customers later. It's not a fantastic solution but a bargain-a excellent middle ground.
When contemplating how to provide phone support, you need to consider the types of items you sell. Suppose you've built a professionally info-rich website, and you sell products whose prices fall in the $25-$50 range. Ideally, most buyers will comfortably buy without phone support.
But if your store deal in jewelry items with a price tag ranging from $2000-$5000, most customers will be uncomfortable placing such a large order without talking to at least a real sales rep.
Your decision to offer phone support ought to anchor on the evaluation of strategic ways to do so. Adding a large contact on top of every page can potentially lead to a plethora of low-value phone calls costing more to support.
Therefore, add your number in more strategic places like Cart Shopping & Contact US pages, at least here, there is a higher likelihood the visitor will purchase.
Whether you resolve to deal with sales requests, you should always stand ready to call the customer after the sale to deal with any issue that arose. It's equally important to evaluate the best ways of providing pre-sale support. Still, as regards attending to customers who purchased from you, refusal to assist on the phone is never an option.
There are services you can leverage to set up a toll-free number and sales lines, consider the following:
Grasshopper. Grasshoppers provide phone services, and it's built to cater to small businesses and entrepreneurs. The service comes at a reasonable fee; @ $25 monthly, Grasshopper offers a too-free number, unlimited extensions, voicemail & call forwarding.
RingCentral. RingCentral is a goliath in the VoIP, and since we've previously used it in the past, our experience produced mixed results. The service boasts a flexible interface that provides for custom routing & extensions setups. Unless you purchase a VoIP phone, as a Mac user, it's better to use a different company because RingCentral's phone software for OS X gets buggy & unreliable.
How to Make Dropshipping a Success
Up to this point, we've gone through a wad of information, examining everything right from the fundamentals of dropshipping to the niceties of picking a niche and running your business.
Thus far, it's safe to say you've gathered enough for a solid foundation, and so, you can research then proceed to launch your dropshipping business.
Because there's so much to evaluate, you can easily get consumed and lose sight of what's essential. It's with that hindsight that we've created 'this list of fundamental elements to success. The elements constitute decisive steps on which the success or failure of your new venture depends.
If you can successfully implement these core "must-do" actions, no doubt you'll get quite a lot of other stuff wrong, but still, you stand a fantastic chance at success.
Add value
In the dropshipping landscape, as is for all businesses, you must have a foolproof way of adding value to customers. Value addition is the most critical success factor. For dropshipping, you must have a solid plan on how to add value to clients because your competition here constitutes a bunch of other "me-too" shops selling the same items.
With dropshipping, you can wrongly think that you're just offering your customers a product. But successful small merchants appreciate they sell more than only a product.
They've understood that beyond products, they offer info, insights, and solutions. You imagine yourself an eCommerce merchant, but you're also in the information business.
If you're uncertain how you can add value and help solve clients' problems, it's best to re-read on the topic in depth.
If you find it difficult to answer this question on a specific niche, you might find it worthwhile choosing a different market.
If you can't offer quality information & guidance, then price becomes your only front to compete. Although brands like Walmart have had success with price strategy, you can not build a successful dropshipping business this way.
Focus on marketing and SEO
Coming right on the heels of adding value as a primary success factor has to do with generating traffic to your new website. New merchants have to contend with the frustrating problem of lacking traffic for the new site.
Many merchants work to pieces for months on an excellent site only to launch it to a marketplace that's oblivious to its existence.
Both marketing and driving traffic make the critical pillars to the success of your business, and it's super hard outsourcing these core functions more so when hampered with bootstrapping your business and a tight budget. You must develop your SEO, marketing outreach, and guest posting skills.
You must develop these skills during the first 6-12 months when you are still new, and little is known about your business. After launching your site, set aside a minimum of 75% of your time marketing, we're talking here a minimum of 4-6 months of SEO & traffic generation.
Once you have a robust marketing foundation, scale back and slow down a bit on the work you put in. It's noteworthy that during the early days of bootstrapping your business, it's impractical to stress too much on the marketing element.
Supposing that you're not yet an SEO or a marketing specialist, the following blogs and resources make for an excellent means of getting started:
Finding Dropshipping Products ; SEO resources
Distilled. Distilled as a marketing and SEO agency boasts of a superb blog and a couple of excellent training courses & guides, most of them come free of charge.
SearchEngineLand. This blog is one such high-volume SEO blog committed to churning out heaps of new posts every day.
Moz. Among the most popular SEO communities online is Moz. Moz has a notably more resourceful beginner's guide to SEO for newbies.
SEOBook. With SEOBook, you have a stop shop for a paid private community for SEO specialists and a popular SEO blog.
Marketing resources
HubSpot Blog. The resource offers guidance on all that touch on marketing, from the generation of traffic with an email to social media hacks.
Seth Godin's Blog. The resource is home to top-grade recommendations and instructions on building an audience.
QuickSprout. The renowned entrepreneur Neil Patel is the brain behind QuickSprout, a blog that commits mostly to SEO, marketing, & traffic generation.
Sparring Mind. The resource is big on the counsel of using behavioral psychology to influence customers and help market your business.
Copyblogger. The resources deliver content marketing hacks while stressing on compelling, captivating copywriting.
Mixergy Here, you'll interview with triumphant entrepreneurs in both spheres of technology and online. Mixergy also focuses on relevant information for hopeful entrepreneurs, including marketing & early-stage guidance.
Ecommerce marketing resources
Shopify Blog. This eCommerce resource is an in-depth blog offering high-volume posts on the effective ways of promotion and marketing of one's online store.
EcommerceFuel. This eCommerce resource is written mainly with individual store owners and smaller stores in mind. On EcommerceFuel, you'll find hacks from an e=active eCommerce entrepreneur on how to find, grow, and market online stores.
Specialize
It's a norm than exception that almost all thriving dropshipping stores you come across have something in common; each store specializes in a particular product or niche. The more specialized a store gets, the higher the likelihood of its success.
The concept is more than just selling backpacks. I mean, you're looking at selling backpacks designed for across-the-globe travelers enthused with lightweight gear. To you, it's not just selling security cameras because you're looking at security systems of the gas station.
The majority of people regard specializing as a limit to their potential customer base as such, costing them sales. The contrary holds. Specializing lets you communicate efficiently with your customers; it allows you to stand tall and apart from your competition and compete against a smaller field. Narrowing your focus-Specializing is rarely a false-start in the dropshipping venture.
When launching a product in a new niche, you'll probably find it tricky to discerning which segment of customers to focus on. However, as you grow in experience with your clients, identify with the most profitable section that lets you add the most value.
Once you've discerned the segment of focus, try then to align your business to focus on those customers; needs and problems. Rest assured that the conversion rates will hit the roof, and it matters less that you're charging a premium price.
Note: Specialization empowers you to differentiate yourself, charge a premium price, and focus your marketing efforts more effectively. And remember, if everyone is your customer, then one is your customer.
Have a long-term perspective
The building process of a dropshipping enterprise compares to building any other stuff of value.
It requires a massive amount of commitment and investment over time. Some folks think it's possible to rake in a passive six-figure income via dropshipping following a few months of part-time work. The truth is, it doesn't work that way.
We've already mentioned that, in reality, it takes a minimum of 12 months to build a business that generates an average full-time income.
The first few months will prove the most difficult. Your doubts will weigh you down, you deal with issues relating to your website and possibly have an underwhelming website launch that generates zero sales. It's very much a normal phase.
You must prepare psychologically for a problematic beginning and manage your expectations about getting rich overnight. Mental preparation improves your chances of sticking with your business until it becomes a success.
Offer outstanding service
For years the internet has been a decently transparent place until the rise of social media happened making your business reputation a critical pillar to your online success. If you offer your customers a pathetic service, they'll almost always tell the whole world, and the message will reach even the many potential clients.
Having a narrow vision regarding per-order profits or losses poses the most significant customer service risk for dropshipping merchants. We've already stated in the previous discussion herein that it's crucial that you acknowledge dropshipping can get messy, you'll foot the bill for some messes, and that you can't always pass these to customers.
You've to bite the bullet that occasionally, you'll lose money on individual orders to appease customers. Otherwise, it's possible that you don't offer an outstanding service.
The best form of marketing shroud in happy customers. As is the case for all businesses, you'll find it more comfortable selling to a happy client than trying to convince a new prospect to make a purchase.
The thing with attending to your customers exceptionally well is that with it comes the power of word-of-mouth. They'll refer others your way. You can build a business via top-grade service whereby repeat customers make the bulk of your revenue.
Right from the outset, ensure that you make customer service a priority, this way, you set up your dropshipping for success.
Don't get hung up on the details.
Research and make an informed decision, but don't let small decisions paralyze you.
It's pointless fixating on details. Your success won't come from your company name, theme, logo, or email marketing service.
The things that determine the success of a business, and we've talked about them are marketing, adding value, long-term commitment, specializing, and exceptional customer service.
Yet, aspiring merchants spend weeks, at times, months, staining to make decisions between two shopping carts or providers. Instead, valuable time can be well spent building the core aspects of the business.
Research, invoke data-guided decisions and while at it, don't allow small decisions-paralysis hamper progress.
The most important step
Getting started building the business is the most critical step that the majority of folks never take. Often inspired by fear & uncertainty, most people find this step the hardest to bear.
There's a pervasive false impression that successful entrepreneurs right from the outset had a rock-solid conviction. If you scratch a bit, you'll find beneath that the majority had fears and reservations about how stuff will pan out. But they stuck to plan in the face of these uncertainties.
You'll need to do the same to build your dropshipping business. Research, evaluate alternatives then trudge on with that information despite your fears, doubts, and misgivings. Start now. It's what entrepreneurs do.
How to Get Your First Sale in 30 Days: A Marketing Checklist for New Entrepreneurs
The first real customer marks a significant milestone for any entrepreneur. But it takes time & focus to seal the deal on your first sale. With lots of ways and channels for marketing your business, it can prove hard finding the ones that best suit your business and deliver desirable results.
You can easily get sucked into a perpetual tinkering with your store in pursuit of elusive perfection. Instead, invest that attention on the most vital core aspects: draw people to your store.
You can try this: If you've launched your store, use the next 30 days solely focusing on generating targeted traffic that's likely to make a purchase.
Why targeted traffic is crucial for new stores
With a new eCommerce store, you can easily misconstrue improvement for tweaking fonts, quibbling brand company, getting a hung on the insignificant details, and second-guessing your pricing as you build your business private.
But you can only realize real improvement by exposing it to the real world. You've no way of knowing what aspect improves unless you can set up a standard against quantifying them via solid stats. It's the reason why traffic proves vital.
Without traffic, how would you know if there's any interest in products? Without traffic, how do you know your prices are too high? Without traffic, how do you tell whether your brand resonates with the target audience?
And for that reason, we urge that you consider this challenge: irrespective of your stage in your business, above all else, use the next 30 days focused on driving targeted traffic to your store.
To boost your marketing, we've structured some of the widely applicable eCommerce marketing methods into a checklist you can use to focus your efforts. With beginner-friendly resources, you can learn how to implement them.
On this checklist, we'll start with free, accessible traffic sources then graduate to more highly targeted marketing that needs more time or even bigger financial instruments,
What to know before you begin
Understand that it's possible a tactic won't apply to your store and what you sell, as such, disregard it. For instance, if you sell computer keyboards, it's unlikely Pinterest will make your first pick.
Set up Google Analytics beforehand and keenly monitor traffic as you execute every marketing tactic. Not every tact will work, and if you can appreciate that, then prepare to utilize the next 30 days learning & rehearsing fast as you work to seal your first sale.
Free traffic sources: Going the low-hanging fruit
Free traffic should be your first source to explore. Often, it entails sharing your store manually with your network and related online communities.
Free traffic sources are a great place to start. You can easily create these traffic sources, and again, they're readily available to all online store owners.
Even as you tackle free traffic sources, remember the following hacks:
Tip #1: You can offer a discount code to lure clients to check out your store. Take Jewelry Wardrobe, for instance, they use LinkedIn as a manual reach-out tactic, giving a $25 gift card in exchange for email addresses and survey responses from potential clients.
Tip #2: Every move you make online can potentially generate traffic back to your store. You can add your store URL, for example, to your online profiles, like your Disqus profile or your Twitter bio to get blog comments.
Tip #3: Instead of spamming your audience with repetitive, low-quality marketing messages, seek to offer value. Make authentic connections.
Tap into your networks
Many entrepreneurs owe their connections their first few sales, and it's ok. Therefore, share your store on your Twitter, Snapchat, Facebook, LinkedIn, and Instagram accounts for heralding it to your entire network.
To get the word out about your store, you can as well directly email your closest connections. And they don't need to buy from you to demonstrate their support. Ask them to donate a share.
Although any sales that come your via this route won't be as satisfying as compared to earning the trust of a total stranger as a customer, it's a fantastic way of soliciting early feedback.
Don't discourage even when you don't get any sales this way because this is the list of qualified sources of traffic on this entire list.
Recommended for: Everyone but more so those already active online with a decently sizeable personal network on Instagram, Twitter Facebook, LinkedIn, or Snapchat. We all have friends, family,/co-workers.
Join online communities
Putting a link to your store in the right place drips with immense value. Post on forums such as Reddit, find niche online communities and join Facebook Groups in your industry. All these channels offer opportunities to reach people who've coalesced themselves around particular interests. You can search for interests relevant to your business.
Join groups that your target audience patronize, become active members, and establish authentic connections with others in the community. After you've tacked a reputation, built genuine connections, proceed to share a link to your store, maybe with a discount code.
Also, the groups can enable you to access the help & support of seasoned entrepreneurs. For instance, consider the following communities:
Recommended for: Stores that deal with specific interest groups, for instance, cat owners. However, anyone can leverage the entrepreneur-focused groups online to get fantastic feedback from experienced entrepreneurs.
Paid advertising: Spending to make money
If you want to get targeted traffic quickly, then paid advertising is the best way. Importantly, the paid ad channels let you pay per click. In some cases, it's possible to start with a budget as low as $10.
Every advertising platform is unique; thus, your choice of these channels needs to be based on who it is your target and how the tools let you reach your potential target audience. If say you target specific countries, you must find out the popular social networks in particular markets.
Before delving into paid social media marketing, first, populate your primary profile's feeds with lots of posts. One way to that is through curating content. This way, it won't be an exercise in futility when visitors check out.
If you have challenges, Kit can help; you hire Kit to help your paid marketing efforts- a virtual employee eternally free for Shopify merchants.
Lots of Shopify store owners have used the services of Kit in marketing their online store. Kit handles from Instagram, Facebook advertising to social posting, and email marketing to generate sales and grow your business.
Facebook advertising
Facebook is one of the most popular social networks boasting of the most diverse user base in terms of age, gender, income & ethnicity that's according to Pew Research.
It's why a wide range of brands can leverage Facebook's targeting options that touch on age, job title, gender, interest, and location to reach their ideal target audience.
And that bit on interests is especially useful. You may use pages people have liked on Facebook as the premise to create ideal client profiles, which determines who your ads target.
Recommended for: Store owners know precisely the makeup of their ideal target audience and what they like. For instance, a store that sells say t-shirts with pop culture references would quickly find its audience on Facebook if you target users who idolize pop culture icons.
United By Blue has perfectly employed carousel ads, in which they promote different collection items. The brand uses Facebook ads to promote their eco-friendly products. They target users with interest in the environment and conservation to market their apparel.
Instagram advertising
The Instagram platform has more to offer other than an influential millennial audience and visual appeals.
According to data from Smart Insights, Instagram among social networks, Instagram has one of the most engaged user bases. Instagram is just terrific for influencer marketing. If you can use relevant hashtags, the platform is equally great for your usual unpaid posts to reach a significant number of people.
Instagram ads allow you to display your visual ads in others' feeds to generate traffic. Follain, Beauty & Skincare brand leverages Instagram ads to market their free samples. Similarly, Brandless uses Instagram ads like vides showcasing their products, thus, drive sales.
It is recommended for Fitness, Food, Fashion, and all verticals with compelling visuals. Give Instagram a try if it deals in high-quality and attractive product photos and market to millennials.
Pinterest marketing
Pinterest is one less appreciate channel despite having the most clearly defined user base. You can drive lots of traffic via its free paid efforts. It's primarily comprised of female users that's according to Pinterest. HoofSuite reports that the majority of users have disposable income
Using Pinterest compares to scrapbooking, where users create boards to collect and save "Pins" in line with specific themes. It's usually used to curate wardrobes, save interesting articles and so, while running ads on Pinterest, remember that.
Pinterest has lots of tools that make advertising on its platform easy whether it's Promoted Pins or Buyable Pins
Recommended for: All verticals where visuals shine from Fashion, artwork, home décor, designs, and Food, and if you're learning to sell stuff online to a target female audience. There's an ad run by ThirdLove, a bra company that takes users directly to the product page with a similar look and vibe.
Google Ads
The majority of people will look something up on Google before committing to buy. Google Ads previously Google AdWords lets your site display at the top of the page when customers search for related products.
Google Ads provides different options: there're text ads that show up mostly in search results, and then you have Shopping ads that display your product photo price in an eCommerce aligned format.
Conduct a keyword search to insight the search volume of terms that your target audience might be searching for. Most people shy away from Google Ads owing to its complicated interface. And so, you should hire a Shopify Expert to seize the opportunity, especially if you're the type that gets intimidated by Google Ads.
It is recommended for: Local businesses, Trending products, and products or services with high search volume.
Read:
Outreach: Connecting with existing audiences
The messaging about your brand falls short of effectiveness if it only comes from you. Fortunately, the internet has leveled the playing field such that anyone can build a platform and thus enabling partnership with them.
In this section, we'll look at the tactics that help drive traffic and use so using content, such as product reviews or news stories, to help build brand credibility. The gist of successful collaboration compares to a two-prong approach strategy.
When pitching to forge these relationships, always remember to ask yourself regularly what's in it for them?
Reach out to bloggers
That publishers are always searching for refreshing content and stories to tell is an open secret about online content.
Suppose you can execute a pitch based on a fantastic story or an exciting product. In that case, you'll likely win a spot on a blog or publication that your ideal target audience read—lookout for publications that overlap with your niche and try pitching your brand to them.
Consider the following tips on how you can partner up:
Write and submit a guest post. You can share your expert opinion on a topic, utilize your author bio to describe and link that leads to your business.
Ask for product reviews. In exchange for a review, you can give your product to a blogger free of charge.
Pitch a news story. You can deliver a compelling backstory or instead use a unique product as the bait for an interview-style piece.
Irrespective of your pick, your pitch must arrest the interests of both the writer or editor you reach out to and their audience. First, look at the publication in terms of the right "Fit," Secondly, consider their readership size. 
Read Also: How to Access Your Shopify Login Page (2021)
It is recommended for Entrepreneurs with expertise in their niche willing to share it, entrepreneurs with compelling backstories, unique products yet to be seen by bloggers.
Seek out strategic partnerships
Partnerships can be a great way to get your products in front of someone else's customers.
Partnerships offer a terrific platform to thrust your products in front of someone's else customers. You're mostly on the lookout for the like-minded and non-competitive brands that already have the sorts of target audience you're on the lookout.
These opportunities take some time and, at times, luck to find. However, the trade-off gives in terms of how the nature of these partnerships lets you get creative.
Consider the following:
Create a product together
You can run a contest with your product with the prize.
You can sponsor an event.
Package samples of your products or offer exclusive discounts along with complementary products. For example, a drink mix samples on each order of your partners' merchandise.
Prive Revaux is a Sunglass brand renowned for its knack as a serial collaborator, forging a meaningful relationship with celebrities like Madelaine Petsch, Hailee Steinfeld, and Jamie Foxx in launching its Sunglass lines. 
Read Also: Is Shopify Stock Worth Buying Or Undervalued (2021)
Recommended for: People with sales expertise & business development, entrepreneurs already networking with other entrepreneurs in their niche or have contacts with the brand with which they're in direct competition.
Work with influencers
Harnessing celebrity endorsement for purposes of marketing products is not exclusive to big organizations alone.
You can ably liaise with influencers, creators boasting significant audiences in your niche to tap into an existing fanbase for traffic and, while at it, have some created about your products.
You'll almost always find influencers on literally all channels from Instagram to YouTube. Though it's possible to reach these influencers and negotiate deals directly, many influencer marketplaces link creators and brands.
Some of these marketplaces are;
Grapevine: Among the most popular influencer marketplaces is Grapevine
Famebit: The marketplace has an endorsement basement price of $100. To list here as an influencer, one must meet a threshold of 5,000 followers.
Crowdtap: Although smaller than several others, the marketplace allows you to incentivize little content creation "tasks" using money and other rewards.
Recommended for: Technology & Fashion products presents plenty of opportunities for lifestyle brands to market their items in the context of lifestyle photography through liaising specifically with Instagram influencers.
Guerilla marketing
It's not a must you generate all of your traffic online. If you experience challenges making early sales, take your promotion offline instead of spreading the word yourself.
For instance, let's say you sell dog collars, visit your local dog park, and hand out flyers as you talk to people. If you can turn your product into samples with ease, you can give out some free of charge. Setting up your shop can equally create some buzz.
Read Also: Free Shopify Ecommerce Platform 2021 Review
Guerilla marketing combines both mettle and creativity. But we live in a very connected world today, unlike before you can easily say Check out my website to folks offline and see if it converts into traffic online.
Recommended for: For those folks near a place where groups of people on the same wavelength gather offline. You'll find it extremely necessary to be a people person having no problem broadcasting yourself out there.
Analysis: Reflecting to optimize
Thus far, I bet you've tested many tactics to suffice a spike in traffic and perhaps even earn a couple of sales. The essences of the entire process are meant to build a feedback loop, in which you expose the store to traffic, set up standards for its performance, and slave away to improve it,
You can start diagnosing the store's potential problems by scrutinizing your analytics dashboard (Google & Shopify Analytics) alongside the feedback you received from actively marketing your store.
There several reasons that can lead to customers not buy from you, and you can make a data-based hypothesis on how your traffic behaves:
If you have a high bounce rate, visitors come to your site and leave asap, usually because either your store takes too long load or your traffic is of low quality.
If none of your visitors added products to their cart, Perhaps your customers don't trust your store to buy, or it's possible that you haven't found a fit product/market and such, you must find the right niche or test a different product.
If you have a lot of abandoned carts during checkout, That be the case, it might make sense if you re-evaluate your shipping.
In light of these insights, you can tinker with certain aspects of your store; you enhance your chances of success the next time you have a marketing shot.
You'll need to go out there to grow
You must connect the dots between your brand & buyers. This way, you get to drive traffic in a world of infinite possibilities. The existence of so many opportunities perhaps the reason why marketing overwhelms. 
Read Also: How To Sell Digital Products On Shopify (A to Z Blueprint)
The straight-jacket approach won't work, you'll need to explore, try, fail, and then improve; it's the best way to find what cuts it for you. Therefore, you'll need to get out there. It's this way you'll grow.
If you're having challenges, put another way, you're driving traffic but zero sales, check out the guide on how to diagnose and improve your store.