How To Add Reviews To Shopify Store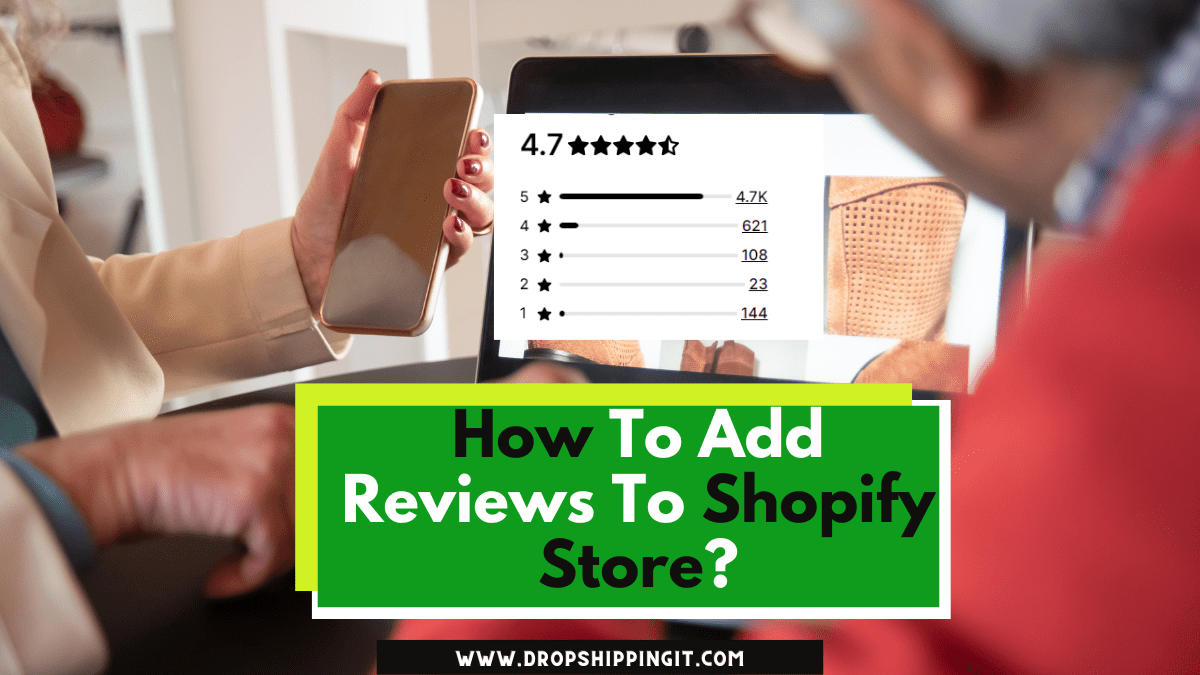 Adding a review section to your Shopify store makes essential for enhancing your customers' experience and gaining valuable insights. By incorporating customer reviews, you can effectively define the quality of your products or services.
In this guide, we will provide practical steps to add reviews to Shopify stores, enabling you to seamlessly arrange the reviews section on your product page.
This comprehensive process ensures you can build trust and credibility with your customers from the ground up. So let's get to it and explore how to integrate reviews into your Shopify store for maximum impact and customer satisfaction.
Table of Contents
Why Customer Reviews On Shopify Matter
Convincing shoppers to make a purchase is the ultimate goal of ecommerce marketing. While a relatable brand voice and stunning aesthetic help, customers often seek validation from unbiased third parties. This is where customer reviews shine; they amplify your marketing efforts and add credibility to your brand.
Capturing this powerful user-generated content makes for crucial in boosting sales, increasing conversion rates, and even improving your Google search results. The importance of customer reviews on Shopify and how to add them to your store can't be overemphasized-empowering you with social proof and numerous benefits.
The Power of Customer Reviews on Shopify
– Influencing consumer behavior and purchase decisions
– Establishing trust and credibility through social proof
– Leveraging customer feedback to enhance products and services
Why Reviews Matter for Your Shopify Store
– Reflection on the customer journey and identification of areas for improvement
– Increasing conversion rates and driving sales
– Impact on SEO by boosting your reputation through mentions
– Directing potential buyers towards conversion or abandonment, shaping the future
– Creating customer loyalty or risking broken relationships
– Building credibility and fostering stronger relationships with customers
Adding reviews to your Shopify store is one of the most effective ways to showcase social proof and harness the benefits of customer feedback. Let's delve into the next section to explore how you can seamlessly integrate reviews into your Shopify store and unlock their full potential.
How to Add Reviews to Shopify- Step by Step
Adding reviews to Shopify is more straightforward than it may seem, and by following this step-by-step guide, you can effortlessly incorporate a review and rating section to your advantage.
Sign in to your Shopify account (use your email address and password).
Access the admin panel and select "Apps" under the "Online Store" section on the left-hand side of the website. Search for "product reviews" in the search bar.
Among the available product review apps, Shopify offers a free option. You can opt for the free app or explore premium alternatives for customer reviews.
Choose the free option and click "Add app." Once installed, click "Install app" on the top right of the installation page.
Proceed to the "Online Store" dropdown and navigate to "Themes." To customize your store, select the theme you wish to work on.
Click "Customize" to access the theme editor for your webpage. In the top center of the page, choose the "Home page" dropdown and select "Products" to create your product page.
Scroll down and click "Add section." From the "Apps" category, choose "Reviews" to add the reviews section.
You will see the section you added before the "Footer," but you can adjust its position later based on your preferences.
To include star ratings, click "Add block."
Customize the product page by clicking "Add block" within "Product information" and choose either "Reviews" or "Star rating" to add them next to the product image.
Rearrange the position of the section to ensure optimal visibility for your customers.
Finally, your product page is ready to collect valuable customer reviews.
Following these straightforward steps, you can seamlessly integrate reviews into your Shopify store, harnessing customer feedback's power and enhancing your audience's shopping experience.
Sign up for a free trial and enjoy 3 months of Shopify for $1/month on Select Plans.
Choosing the Right Shopify Review App
The sheer number of options can make the task seem overwhelming when choosing the right Shopify review app. With nearly 900 results when searching for "reviews" on the Shopify App Store, finding the perfect solution may feel like finding a needle in a haystack. But fear not; we have you covered.
This guide seeks to lighten your load, enabling you to quickly gather customer reviews and seamlessly integrate them into your store, building trust with new customers.
The aim is to simplify the process and give you the confidence to make an informed decision that aligns perfectly with your requirements. So, how do you discover the ideal app to elevate your customer review experience on Shopify?
The first step is determining whether you need a free app or more advanced features offered by premium options. If you lean towards a free solution, the Shopify Product Reviews app will serve your needs adequately.
However, if you want a more comprehensive and feature-rich experience, you don't have to spend hours sifting through countless apps.
Here is the hack. By exploring the available review apps on the Shopify App Store, comparing features, pricing, and integration options, and considering the specific needs and goals of your business, you can find the best Shopify reviews app with ease.
Read Also:
Best Shopify Product Review Apps
Unlock the power of customer feedback with these top-rated Shopify product review apps. Engage with your customers, double down credibility, and make informed decisions to grow your business. You can't afford to miss out on the opportunity to gather valuable insights and boost sales with genuine customer reviews. Choose the app that best fits your needs and immediately maximize your Shopify store's potential.
Unleash the Potential of Reviews
– Capture, display, and import reviews effortlessly
– Customize review widget display on product and category pages
– Free app with a stellar 4.9 out of 5 rating from over 1.8k+ reviews
Simplify Your Review Management
– Free option with basic functionality for Shopify stores
– Ideal for store owners with coding skills
– Gather and display reviews effectively, enhancing your store's credibility
Tailored Pricing for Your Unique Needs
– Start paying after receiving fifty or more orders in a month
– Pay only for the features you require
– Showcase reviews on your Shopify store, rated 4.9 out of 5 from 4.2k+ reviews
Limitless Customization for Your Reviews
– Add and display reviews with infinite customization options
– Free version with unlimited review requests and photo/text-based reviews
– Paid plan offers additional features like customer rewards and a Q&A section
Automatically Add and Display Engaging Reviews
– Automatically add reviews with photos and videos
– 14-day free trial available, starting at $9.99 per month
– Send review request emails, schedule reminders, and offer discounts
#6. Ali Reviews – Product Reviews:
Perfect for Dropshipping Stores
– Import reviews from Aliexpress, DSers, or CSV
– Stunning styles to showcase reviews on widgets
– Free plan captures up to 5 reviews per product, paid plans available
Effortless Customer Feedback for Your Products
– Gather customer feedback easily with photo and video reviews
– Integrations with email marketing, automation platforms, and Google Shopping
– Supports desktop and mobile devices, ensuring optimal display on mobile
#8. Rivyo – Product Reviews & QA:
Comprehensive Review Generation
– Feature-rich review widget to aid customer decision-making
– Free plan with monthly review generation emails and Aliexpress import
– Paid plans offer increased limits and CSV import options
Integrating Reviews with Social Media and Marketing
Integrating reviews with social media and marketing strategies open up a world of possibilities for your Shopify store. By syncing reviews with your social media channels, you can harness the power of user-generated content to enhance social proof and drive engagement.
– social media
Picture the impact of showcasing glowing customer reviews on your social media platforms. Your customers' organic feedback and positive experiences serve as compelling social proof, swaying your audience and instilling trust in your brand. In seamlessly integrating reviews into your social media strategy, you can leverage the persuasive power of user-generated content to amplify your marketing efforts.
– email marketing
But it doesn't stop there. Incorporating reviews into your email marketing campaigns and advertisements takes your marketing game to new heights. Envision crafting email newsletters highlighting your customers' positive experiences and encouraging others to explore your products confidently. By featuring reviews in your email campaigns, you create a sense of authenticity and credibility, enticing recipients to take action.
– ads
Leveraging reviews in your advertisements further enhances their effectiveness. Imagine the impact of showcasing snippets of customer reviews alongside your products in eye-catching ads. Compelling visuals, persuasive copy, and social proof can drive higher click-through rates and conversions, significantly boosting your marketing efforts.
– Kicker
Integrating reviews with social media and marketing is a powerful strategy to engage your audience, build trust, and soaring sales.
Seamlessly incorporating customer feedback into your social media channels, email campaigns, and advertisements creates a compelling narrative that resonates with your target audience, instills confidence in your brand, and propels your business toward success.
You don't want to miss out on the opportunity to leverage the full potential of customer reviews and revolutionize your marketing approach on Shopify.
Optimizing Mobile Experience for Reviews
Optimizing the mobile experience for reviews speaks to enhancing user-friendly feedback. When reviews appear cut off or oversized on mobile screens while looking perfect on desktop, it's time to bridge the gap.
In today's mobile-dominated ecommerce world, optimizing the review experience on mobile devices is crucial. With mobile accounting for over half of all traffic and being the primary source of Google searches, web designers must prioritize mobile-friendly solutions for ecommerce projects. Implementing design hacks is essential to achieve an optimized mobile experience for reviews.
Remember, in the mobile era, a smooth and visually pleasing review experience can make all the difference in capturing the attention and trust of your mobile-savvy customers. Here's how you can ensure a seamless review experience for your mobile users:
Responsive Design
Employ responsive design techniques to ensure your review section adapts smoothly to different screen sizes and resolutions. This way, your reviews will be presented in an appealing and user-friendly manner across all mobile devices.
Mobile-Friendly Review Display
Optimize the layout and formatting of your review section specifically for mobile screens. Consider using a responsive grid or a collapsible accordion-style layout to provide a clean and organized display of reviews without overwhelming the mobile interface.
Streamline Review Submission Process
Simplify the review submission process for mobile users by minimizing the required steps and form fields. Implement autofill options and provide clear instructions to make it effortless for customers to leave feedback on mobile devices.
In sum, implementing these strategies ensures that the mobile experience for reviews aligns with the smooth experience on the desktop. Optimize your reviews for mobile to enhance user engagement, increase conversions, and provide a delightful experience for your customers, regardless of the device they use.
Bonus
Key considerations; These factors will help optimize the impact of customer feedback on product pages, elevating user engagement and fostering stronger connections with your audience.
The most important details when adding reviews to a Shopify store are to enhance user experience, customize design appeal, emphasize reviews and ratings, leverage ratings, and harness the persuasive power of reviews.
Harnessing the voice of customers through reviews is an invaluable tool for driving sales, building credibility, and cultivating long-term customer relationships.
– Dealing with Bad Shopify Reviews
The measures for dealing with negative Shopify reviews are the most crucial aspects of the subject matter. These strategies involve engaging with the reviewer, offering a solution, and avoiding hostile responses. Engaging the reviewer and offering a solution might turn a dissatisfied consumer into a loyal advocate. Avoiding responding in rage or defensiveness can worsen the matter and further harm your reputation. You may strengthen your reputation and consumer relationships by turning unfavorable encounters into positive outcomes.
Final Word
Incorporating customer reviews into your Shopify store is not just a mere option; it's a strategic move that can elevate your business to new heights. By following the step-by-step guide outlined in this article on "How to Add Reviews to Shopify," you can unlock the power of social proof and leverage the voice of your satisfied customers to boost sales and foster trust.
In conclusion, reviews act as a beacon of credibility, guiding potential customers toward making informed purchasing decisions.
They can impact your store's SEO, increase conversion rates, and foster customer loyalty. To add reviews to your Shopify store, explore the vast array of review apps available on the Shopify App Store (highlighted here) and choose the app that best aligns with your requirements.
Once integrated, you can extend their reach by syncing them with social media channels and incorporating reviews into email marketing campaigns and advertising. Embrace the power of reviews, build a thriving community of happy customers, and foster a reputation that resonates with authenticity and trust.
FAQs
Q: How do you add reviews to your Shopify website?
A: Adding reviews to your Shopify website makes for a straightforward process. First, sign in to your Shopify account and navigate to the "Apps" section under the "Online Store" category. Use the search bar to find the "product reviews" app. Shopify offers both free and premium options for adding customer reviews. Choose the app that suits your needs, install it, and customize the settings to display reviews on your website.
Q: Does Shopify have a review feature?
Shopify provides a review feature through the "product reviews" app. This app allows you to collect and display customer reviews on your Shopify store. Employing this feature can enhance your products' credibility, build trust with potential customers, and boost your sales.
Q: How do I allow people to leave a review on Shopify?
Install a review app from the Shopify App Store to enable customers to leave reviews on product pages, providing an easy-to-use interface and valuable user-generated content to showcase on your website.
Q: How do I add reviews to my Shopify store on YouTube?
Shopify and YouTube are separate platforms, but you can use them to showcase customer reviews. Create video testimonials or reviews featuring satisfied customers, upload them to your YouTube channel, and embed them on product pages. This will engage your audience visually and add credibility to your products.
Small Request
Kindly share it with your friends. Especially the ones you believe need this information. Sign Up Now and Get your first 3 months for only $1 monthly.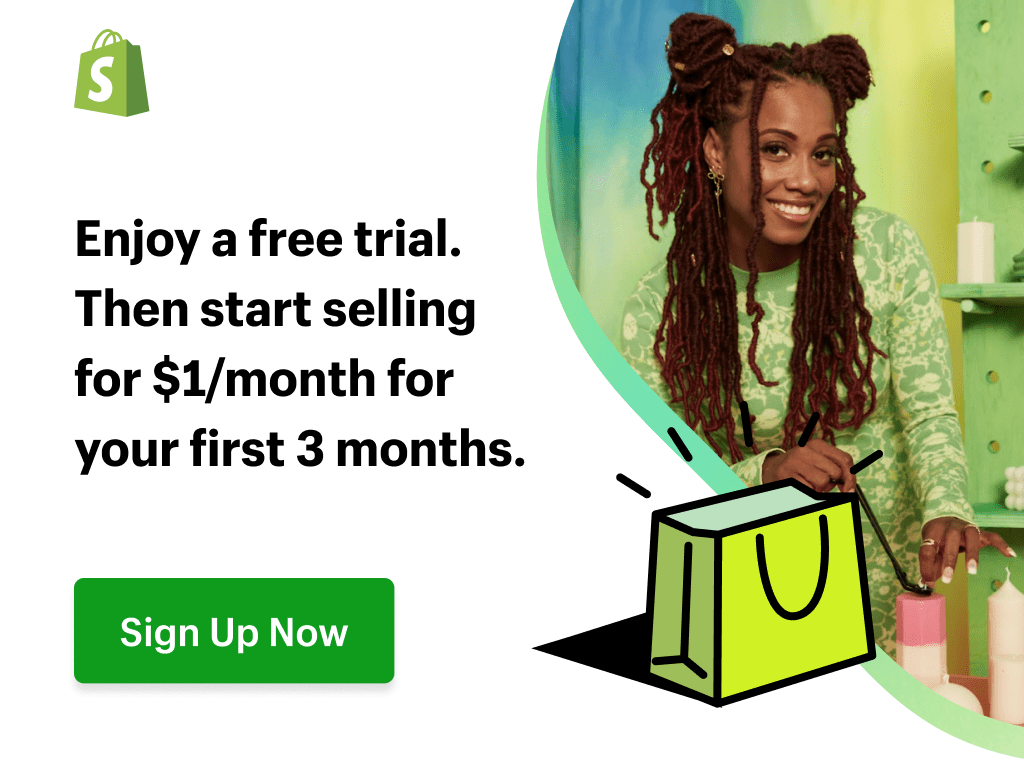 Sharing this information with others can make a huge difference. You may ask why.
Well, the truth is, my main aim is to provide the best information about drop shipping for both beginners and experienced dropshippers.
And I plan to continue doing so for as long as I can.
I would also like to thank those who support my work by reading and sharing my content.
Trust me, when you take your time and share, it will greatly help me and others needing this information.
Here are some great suggestions:
Pin it
Share it on another blog.
Share on Facebook (Share it with friends and even on Facebook groups)
Tweet it
Stumble it
This will only take a few seconds of your time, and I would appreciate it.
I appreciate you a lot. Thank you!
Join my Shopify dropshipping group mastermind and follow my blog to learn more about Shopify tips, dropshipping guides, tricks and checklists, and e-commerce in general.
If you enjoyed and learned something from this post, you can get me updates for free!
I send out email newsletters about new posts published on the blog, tips and tricks to help you grow your dropshipping business, new YouTube videos to give you more insights about the e-commerce market, and much more.
If you enjoyed reading this, you could as well join my Facebook group. Thank you for reading how to make money dropshipping online from the comfort of your home.
Click here to Join My Facebook Mastermind Group