Is it Cheaper To Buy From Alibaba or AliExpress?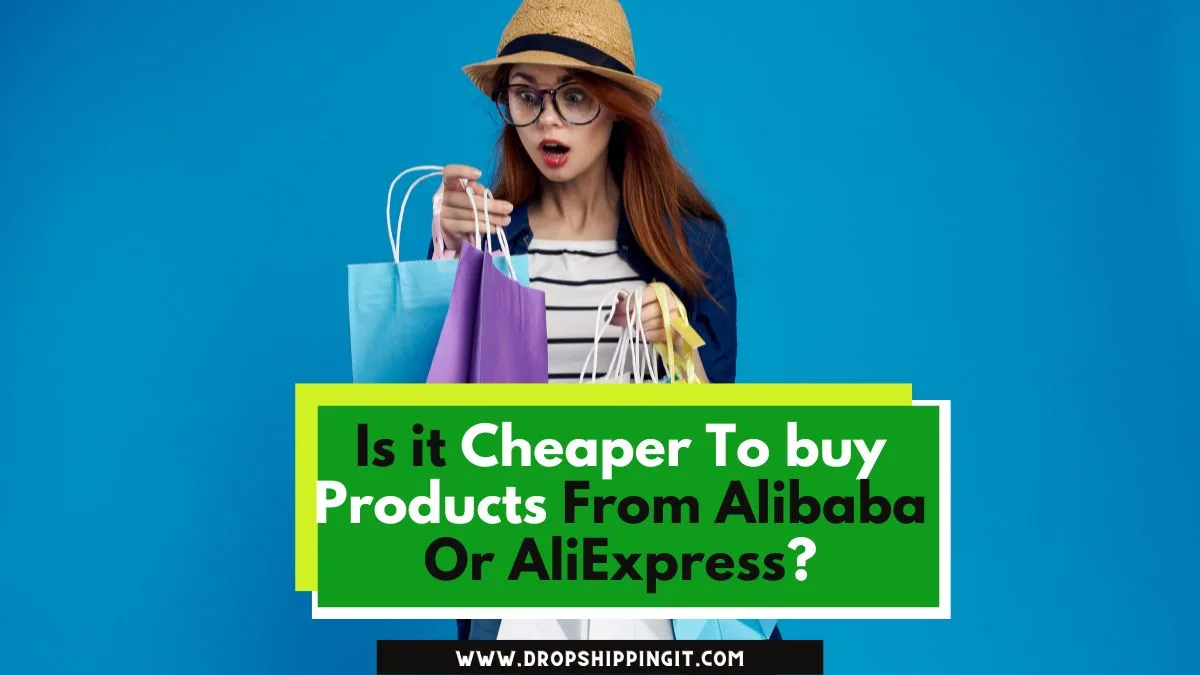 Is it cheaper to buy products from Alibaba or AliExpress? This article thoroughly analyzes both platforms' costs, upsides, and downsides. Read on to discover which is more affordable and suits your needs best.
As digitalization evolves, more people are turning to online marketplaces to purchase goods from across the globe. Alibaba and AliExpress (the most popular platforms) allow individuals and businesses to buy products from China. Both offer various items; clothing, electronics, to industrial machinery.
One common question people ask is, "Is it cheaper to buy from Alibaba or AliExpress?" The answer depends on several factors, such as the type and quantity of products, shipping costs, taxes, and the seller's reputation. In this article, we will delve into the details of both platforms, compare their prices, features, and pros and cons, and help you make an informed decision.
Table of Contents
Understanding Alibaba and AliExpress
Before we compare the costs and answer which, Is it cheaper to buy from Alibaba or AliExpress? Let's briefly explain what these platforms are and how they work.
What is Alibaba?
Alibaba is a B2B (business-to-business) platform that connects manufacturers, wholesalers, and distributors with buyers worldwide. It was founded in 1999 by Jack Ma in Hangzhou, China, and has since grown into one of the largest e-commerce companies in the world, with a market capitalization of over $600 billion.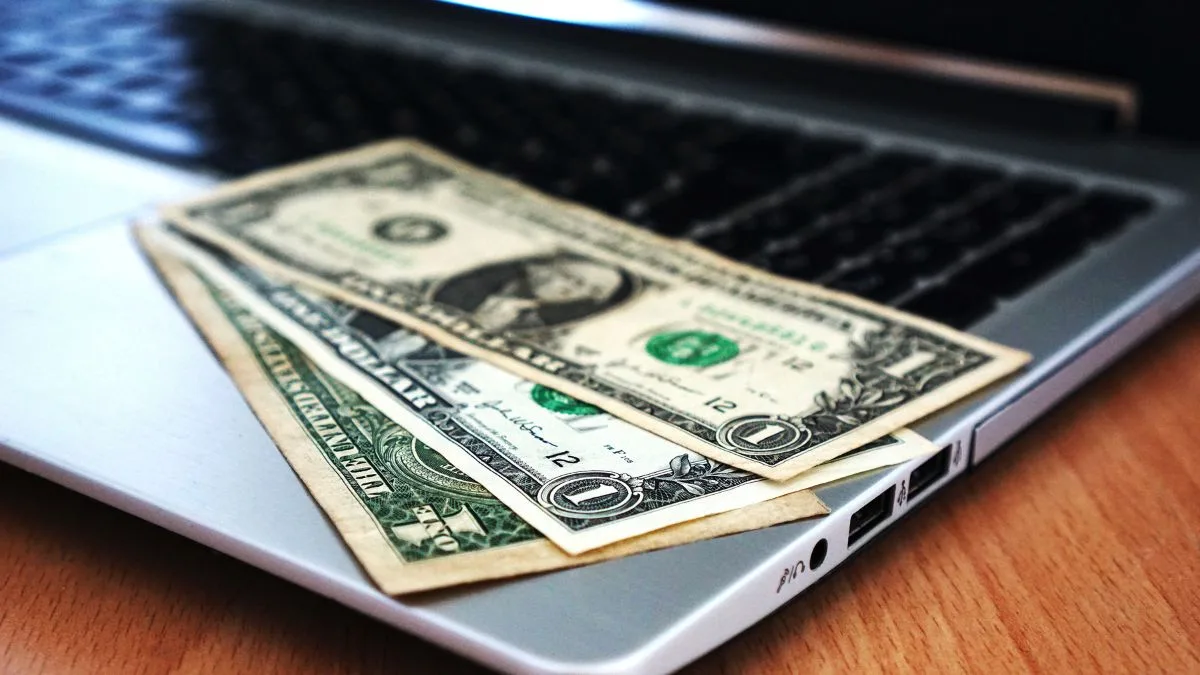 Alibaba has several subsidiaries, such as Taobao, Tmall, and AliExpress, but we will focus on Alibaba.com, the company's main website for global trade. Alibaba.com allows buyers to search for products, view supplier profiles and product catalogs, and negotiate prices and terms with suppliers directly.
What is AliExpress?
AliExpress is a B2C (business-to-consumer) platform that allows individuals and small businesses to purchase products directly from Chinese suppliers. It was launched in 2010 as a part of the Alibaba Group and has become one of the most popular online marketplaces worldwide, with millions of products and buyers.
Sign up for a free trial and enjoy 3 months of Shopify for $1/month on Select Plans.
AliExpress operates similarly to other e-commerce websites, such as Amazon and eBay. Buyers can browse various categories and products, read reviews and ratings from other customers, and pay for their orders using various payment methods.
Factors to Consider When Deciding Between Alibaba and AliExpress
There are several factors to consider when considering whether to buy from Alibaba or AliExpress. These factors include product quality, shipping times, minimum order quantities, and payment options.
Product quality is a crucial consideration when deciding between Alibaba and AliExpress. While both platforms offer products at a lower cost, the quality may vary. It's critical to read reviews and research to ensure the product meets your standards.
Shipping times can also vary between Alibaba and AliExpress. While Alibaba may offer faster shipping options, they may also have higher shipping costs. AliExpress, on the other hand, may offer lower shipping costs but longer shipping times. Consider your timeline and budget when making a decision.
Minimum order quantities are another factor to take into account. Alibaba typically has higher minimum order quantities, which may not be feasible for individuals or small businesses. AliExpress, on the other hand, offers lower minimum order quantities, making it more accessible to those who only need to purchase a few items.
Finally, payment options should be considered. Alibaba typically requires a wire transfer or other secure payment method, which may be more complicated or expensive. AliExpress, on the other hand, offers more flexible payment options, including credit cards and PayPal.
Overall, it's crucial to carefully consider these factors when deciding between Alibaba and AliExpress. By taking the time to research and compare the options, you can ensure that you're getting the best value for your money.
Comparison of Prices and Shipping Costs
Regarding pricing and shipping costs, it's essential to compare Alibaba and AliExpress to determine which platform offers the best value for your money. It's almost impossible to answer. Is it cheaper to buy from Alibaba or AliExpress? Without a comparison of prices and shipping costs, aspects come up.
Alibaba typically offers lower prices for bulk orders, making it a more appealing option for large businesses.
However, AliExpress may offer lower prices for small orders, making it more accessible to individuals and small businesses. Therefore, it's important to consider your specific needs and order size when deciding.
Shipping costs can also vary between the two platforms. For example, Alibaba may offer faster shipping options at a higher cost, while AliExpress may offer more affordable shipping options with longer shipping times. Therefore, it's important to factor in the shipping cost and time.
Another factor to consider is the cost of customs and import taxes. These fees can add up quickly and significantly impact the overall cost of your order. Before deciding, research and understand both platforms' customs and import fees.
Ultimately, it's important to carefully evaluate the pricing and shipping costs of both Alibaba and AliExpress before making a purchase decision. Doing so can ensure you get the best value for your money and avoid unexpected fees or charges.
Alibaba or AliExpress for Dropshipping
Regarding dropshipping, both Alibaba and AliExpress can be viable options. However, which one you choose depends on your level of experience in the field.
AliExpress may be the better choice for beginners as it doesn't require bulk purchases and offers various marketing tools designed specifically for dropshipping. For example, you can easily import products from AliExpress to your Shopify store using the DSers Chrome Extension.
On the other hand, for veteran dropshippers, Alibaba may be the more cost-effective option as prices tend to be lower. However, dropshipping features on Alibaba are limited, which is something to keep in mind. But ultimately, it's noteworthy to weigh each platform's pros and cons and determine the best fit for your specific dropshipping needs.
Alibaba or AliExpress: Shipping
Shipping is a critical element in eCommerce that can determine the success or failure of your business. So how do Alibaba and AliExpress handle shipping?
Alibaba offers you the option of shipping your orders by air or sea. You can find and connect with freight forwarders and courier companies on its shipping service portal or use Alibaba Freight, a digital freight platform.
However, shipping on Alibaba can be expensive, especially in small quantities. On the other hand, AliExpress sellers offer free shipping, with delivery times ranging from one to two weeks for premium shipping options. However, you may have to wait up to a month for free shipping; Aliexpress uses mostly Epacket delivery services.
While Alibaba shipping makes more sense when buying in bulk, AliExpress is a better choice for small orders due to the lower shipping costs and faster delivery times. Therefore, when deciding whether to buy from Alibaba or AliExpress, you should consider your order size and shipping needs.
Alibaba or AliExpress: Buyer Protection
Of the various layers, it's also critical to dissect the question, "Is it cheaper to buy from Alibaba or AliExpress?" in the buyer protection context. Protecting your investment is paramount when shopping online, and Alibaba and AliExpress offer buyer protection to give you peace of mind.
Alibaba's Trade Assurance feature ensures you are eligible for a refund up to 30 days after receiving a faulty product, but only when you purchase from a Trade Assurance supplier and pay via Alibaba. This feature doesn't cost anything.
On AliExpress, you can apply for a refund within 15 days of receiving a defective product from the seller. Additionally, if the product has Guaranteed Genuine protection, you will receive a refund for the shipping fee.
These protections are designed to ensure that you are not left out of pocket when you receive a product that differs from what you ordered or is of poor quality. Knowing that these policies protect you can help you shop with confidence.
Start a free trial today and enjoy 3 months of Shopify for $1/month Instead of $39/month on selected plans. Sign up now
Final Thoughts
In summary, Alibaba and AliExpress are two significant players in online marketplaces. Alibaba is more suited for bulk buyers who want to source products directly from manufacturers. At the same time, AliExpress is perfect for retail buyers who want to purchase products in small quantities at competitive prices.
Regarding shipping, Alibaba offers more options and a more comprehensive range of suppliers, but shipping costs can be particularly high, especially when buying in small quantities. On the other hand, AliExpress offers free shipping for most products, but delivery times can be longer.
Regarding buyer protection, both platforms offer some protection, with Alibaba's Trade Assurance protection covering faulty products up to 30 days after delivery and AliExpress offering refunds for defective products up to 15 days after delivery.
So, which is cheaper? Is it cheaper to buy from Alibaba or AliExpress? The answer ultimately depends on your needs as a buyer. If you're buying in bulk, Alibaba might be more cost-effective, but if you're buying in smaller quantities, AliExpress is likely the better option.
Doing your due diligence, reading reviews, and comparing prices is consequential before purchasing either platform. With the information presented in this article, you're now equipped to make an informed decision.
Take action today and start exploring the world of online marketplaces. Whether you choose Alibaba or AliExpress, the possibilities for finding great deals and unique products are endless.
FAQs
What is the disadvantage of buying from Alibaba?
One disadvantage of buying from Alibaba is that it is primarily designed for bulk orders, so you may need to order large quantities of products for a reasonable price. Additionally, communication with suppliers can sometimes be challenging due to language barriers and time differences. There is also the risk of encountering fraudulent suppliers, so it is necessary to thoroughly research and vet potential suppliers before placing an order.
Is it cheaper to buy from Alibaba or AliExpress?
It depends on the number of products you want to buy. If you buy in bulk, Alibaba may be cheaper, but if you are buying a small quantity, AliExpress may be more cost-effective. You should compare prices on both platforms to determine the best value for your money.
What is better and cheaper than AliExpress?
Several online marketplaces offer products at competitive prices, such as Amazon, eBay, and Walmart. However, the availability of products and prices may vary depending on your location and the type of product you are looking for. Therefore, it is important to research and compares prices across multiple platforms before purchasing.
What are the disadvantages of AliExpress?
One disadvantage of AliExpress is that the quality of products can sometimes be inconsistent. Also, delivery times can be long, especially if you opt for free shipping. Communication with sellers can also be challenging due to language barriers and time differences. Finally, there is a risk of encountering fraudulent sellers, so it is important to be cautious and thoroughly research sellers before purchasing.
Why is Alibaba price so expensive?
Alibaba prices can be expensive due to several factors, such as the cost of manufacturing and materials, shipping fees, customs duties, and taxes. Additionally, some suppliers may charge a premium for their products due to their quality or exclusivity. Therefore, comparing prices across multiple suppliers and platforms is important to determine the best value for your money.
Small Request
Kindly share it with your friends. Especially the ones you believe need this information. Sign Up Now and Get your first 3 months for only $1 monthly.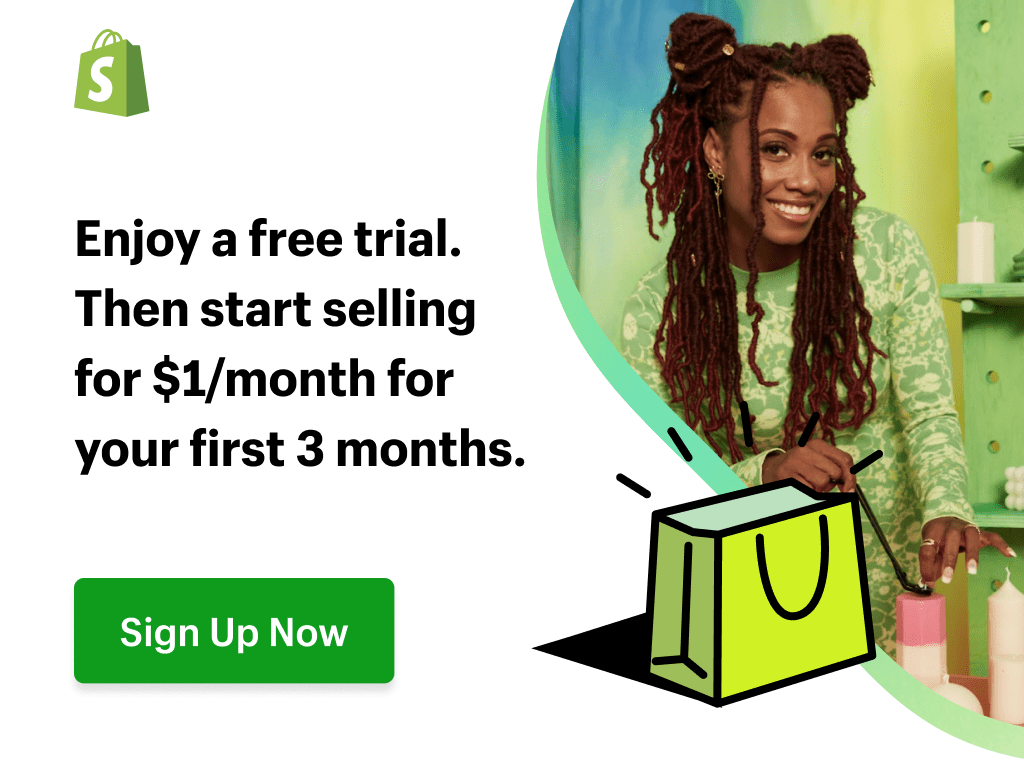 Sharing this information with others can make a huge difference. You may ask why.
Well, the truth is, my main aim is to provide the best information about drop shipping for both beginners and experienced dropshippers.
And I plan to continue doing so for as long as I can.
I would also like to thank those who support my work by reading and sharing my content.
Trust me, when you take your time and share, it will greatly help me and others needing this information.
Here are some great suggestions:
Pin it
Share it on another blog.
Share on Facebook (Share it with friends and even on Facebook groups)
Tweet it
Stumble it
This will only take a few seconds of your time, and I would appreciate it.
I appreciate you a lot. Thank you!
Join my Shopify dropshipping group mastermind and follow my blog to learn more about Shopify tips, dropshipping guides, tricks and checklists, and e-commerce in general.
If you enjoyed and learned something from this post, you can get me updates for free!
I send out email newsletters about new posts published on the blog, tips and tricks to help you grow your dropshipping business, new YouTube videos to give you more insights about the e-commerce market, and much more.
If you enjoyed reading this, you could as well join my Facebook group. Thank you for reading how to make money dropshipping online from the comfort of your home.
Click here to Join My Facebook Mastermind Group