10 Effortless Tips Dropshipping Aliexpress Products
Do you want to start dropshipping Aliexpress products during this pandemic situation? Well, read on.
Dropshipping is currently one of the most popular business models, and it's effortless to start.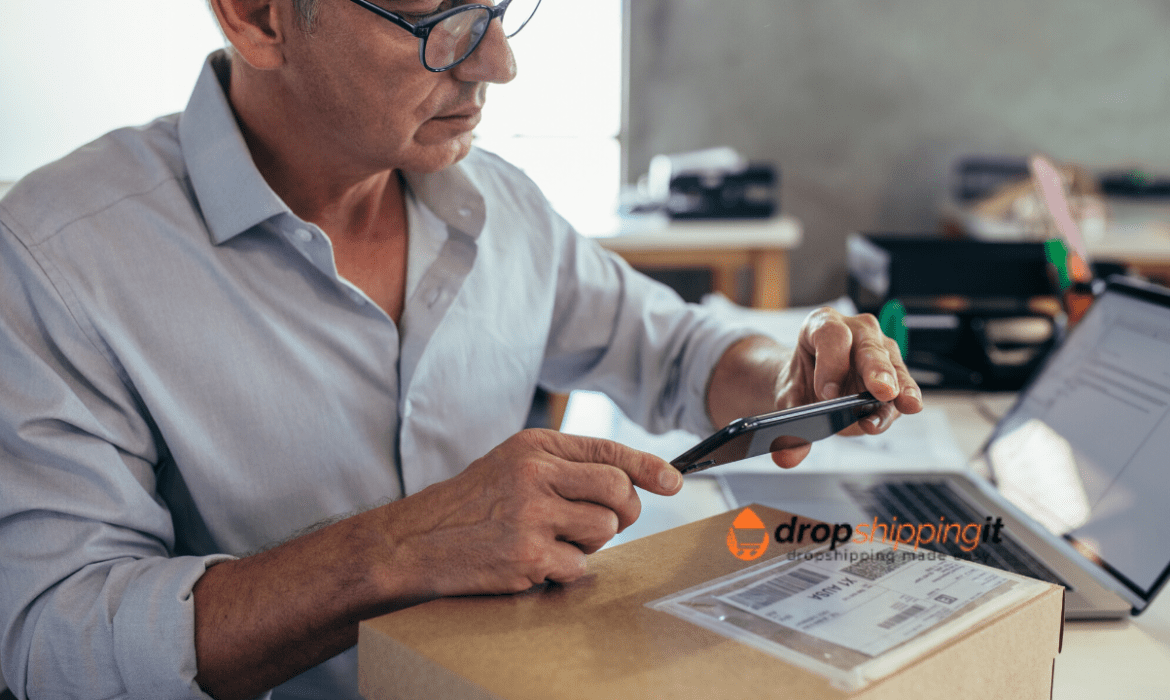 The good thing that makes this business model easy is the fact that you won't have to hold any inventory or even ship products to your customers. All that work is done by the suppliers that you are working with.
Another advantage of dropshipping is that you only need a small amount of capital to start.
Since you don't have to hold any inventory or ship products yourself, all that you need is to just select your niche, find suppliers and launch your website with all the products that you want to sell.
What Is AliExpress?
AliExpress is one of the best places to source products from suppliers who have their products listed on the site in different niches.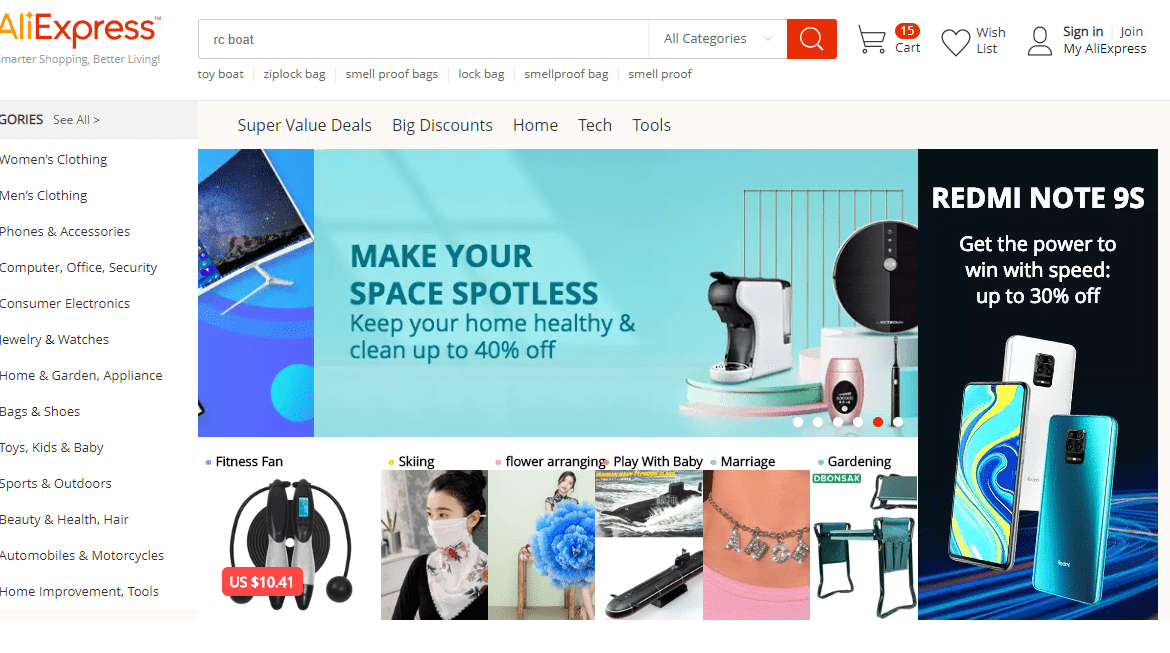 With AliExpress, you can easily find products to sell on your online store at a very affordable price.
Products are listed on AliExpress from less than one dollar going upward.
With that kind of price setting, it allows you to source products from reliable suppliers and starts selling on your store at a higher price in order to make a profit from every sale.
AliExpress has a wide range of products on every niche, and you can easily upload products on your site through a third-party channel like Oberlo or Alidropship plugin.
There are also many other ways to upload products from AliExpress to your site, aside from the two we've mentioned above.
Benefits of AliExpress
Here are some of the benefits of dropshipping AliExpress products.
There are no upfront fees – You don't need any upfront fees to start dropshipping with AliExpress. All you need is to just find your niche, launch your site, and start sourcing products from AliExpress.
Easier upload of products – With AliExpress, you can quickly source and upload products fast, in a matter of minutes. You will also get beautiful pictures of the products, as well as detailed product descriptions.
Easily test products – AliExpress also provides you with an opportunity to test products fast, find out the ones that are selling well and the ones that are not. When you select your niche and start sourcing products from the platform, you can easily begin to test them and have stats on the best performing products.
How To Start Dropshipping Aliexpress Products Amid Corona Virus?
When it comes to dropshipping AliExpress products, there are several things you need to do to help you start in the right way. Here are some tips to help you begin.
1. Select Your Niche
The first thing you need to do before you consider dropshipping AliExpress products is selecting your niche. A niche is very crucial when starting an online store.
You have to decide the niche you want to get into so that it can help you choose the kind of products you want to sell in your store.
AliExpress has millions of products to choose from, and picking your niche will help you avoid any confusion as to the kind of products you want to start dropshipping.
To help you get the right inspiration, you can check the internet for other online stores, their product listings, and their bestsellers. Conducting this kind of search will give you a lot of ideas that you can use as inspiration when building your online store.
You can also check on social sites like Pinterest, Facebook, and Instagram on how other stores are running their pages on these sites. That will also help you get ideas that will really come in handy when setting up social pages for your business.
Once you decide the niche you want to get into and also know the products that you want to start selling on your store, the next step is to begin the search on AliExpress.
One thing you have to keep in mind is that you should highly avoid branded products, knockoff items, and fake products. To help you have a legitimate business, you need to make sure that you stay away from products that don't seem to have any potential.
2. Find a Reliable Supplier
Once you find your niche and decide on the products you want to start selling on your site, the next step is to find a reliable supplier. Finding a reliable supplier can be quite a daunting task, but it is worth it in the long run. Here are the steps you need to take to find a reliable supplier from AliExpress.
Check the price of the product – You first need to check how much the product costs on AliExpress. You may find a lot of suppliers selling the same product, but it's not always about the price. Therefore, you need to conduct thorough research and compare suppliers to find out the one who is more reliable.
View the ratings and feedback of the supplier – The rating and feedback of a supplier tell you a lot about them. What you need to do is consider choosing a supplier with high ratings and a lot of positive feedback. Checking on the ratings and feedback of different suppliers will help you narrow down on the options and choose the right one.
Consider ePacket delivery – Product shipping time is also one of the most crucial factors that you need to consider. Customers want products that will get to them fast. Therefore, ePacket is an option that you have to check when selecting a supplier. We highly recommend selecting suppliers that offer ePacket shipping options to your customers.
How responsive is the supplier? This is a question that you have to ask yourself, and the only to find out is by contacting them and find out how long they take to respond. You need to choose a supplier that responds faster and on time. Avoid suppliers who respond with generic and meaningless messages because they will never help you.
Other things you need to consider when choosing suppliers are things like the final price the supplier offers, their minimum order quantity if they offer samples, shipping cost, and references.
3. Setup Your Store
The third step, when starting a dropshipping business, is setting up your store. You need a website where customers can visit and purchase products that you have listed.
Therefore, you need to set up an attractive website that showcases your brand effectively.
Choosing your niche and finding a supplier are just the two most important steps. Setting up your site is the third and most crucial step that you need to take very seriously.
When you want to start dropshipping AliExpress products, you can use a platform like Shopify to set up your online store. The good thing about Shopify is that it makes things quite more comfortable for you to manage your store.
The platform also offers various tools, templates, and plugins that you can use when setting a store.
What's more, they offer a 90-days free trial, and it works very well with Oberlo. Oberlo is a platform that you use together with Shopify to help you source products from reliable suppliers from AliExpress.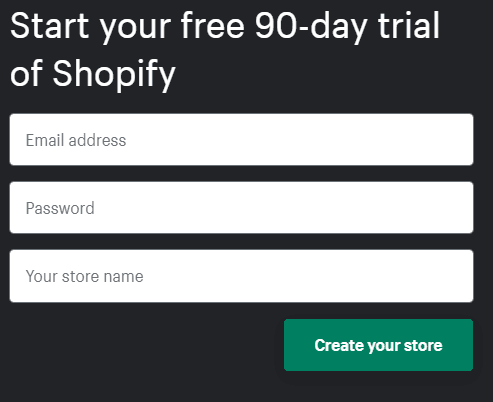 When setting up your store, you have to make sure that all product descriptions are well written, and you also use high-quality images. You also need to provide transparent information about your shipping options and time, as well as the product price.
4. Payment Methods
After setting up your site, you need to pay your suppliers once customers start ordering products.
Luckily, AliExpress offers several ways you can pay suppliers since it is a comprehensive service. The most common and highly recommended payment method is through a credit card.
You can use MasterCard, Visa, American Express, and Maestro. The good thing about the credit card payment method is that it offers you protection in case of any refunds, returns or if the products are not of good quality.
You have the option of filing any dispute with the credit card company. AliExpress also offers other payment methods like Western Union, Cash Payment, Sofort Banking, SMA payment in Russia, DOKI, Boleto, AliExpress Pocket, and QIWI.
Usually, it takes AliExpress between 2 to 5 days for AliExpress to verify the card details once you sign up, which means you are hindered from placing any orders during that period.
5. Shipping Method
The other important to consider is the shipping method which you will be used to send products to customers.
You need to consider selecting faster shipping methods because that will help you win plenty of customers. There are two options to consider with dropshipping AliExpress products.
AliExpress standard shipping – With AliExpress standard shipping option, the time tends to differ depending on where the item needs to go. This option offers shipping periods of between 12 days to 2 months.
AliExpress premium shipping – This is the ePacket delivery option and is actually the fastest option to consider. Not only is it cost-effective, but it's also quicker compared to the standard shipping option.
6. AliExpress Returns and Refunds
When dropshipping AliExpress products, you should note that there is a buyer protection policy designed to ensure your legal rights and orders and followed.
Unfortunately, a lot of AliExpress suppliers don't offer any refunds or returns. Therefore, the best way to tackle this issue is by creating a plan that will help you deal with the problem in the right direction.
The fact is, most customers are highly likely to request a return or refund if they don't get what they want. Therefore, you can contact the supplier to try and resolve that issue, give them a refund, or decide to offer the customer a replacement.
These are the three best ways to consider when dealing with returns or refund issues.
If the product happens to get damaged during transportation, you can ask the customer to take photos of the damaged products, talk to the supplier about this, and try to resolve that issue correctly. You will be required to compensate the customer or negotiate a considerable solution for the customer.
Remember, this is where you will make or break your brand. That means you have to handle disputes correctly for your brand to be considered trustworthy by customers.
If you are able to handle disputes well, deliver quality products, and care for your customers, your brand will become popular, and your business will eventually grow.
7. Market Your Business
Marketing your business is also a crucial factor to consider. You can't reach customers globally without marketing your store. Once you setup everything and start selling products on your store, the final step is to begin to aggressively market your business so that your brand can become famous and more sales can start rolling in.
You can create a marketing plan to promote your business. Consider social media marketing on social sites like Facebook, Instagram, YouTube, and Twitter. Make sure your social footprint is substantial to help you reach millions of customers worldwide and gradually increase your sales with time.
Advertising has always been one of the most useful ways to gain customers and popularize brands. Nowadays, there are many places that you can advertise your business, which makes things even better and way more effective.
You can also advertise on Google, which is a great place to win more customers and gain more sales.
Pros and Cons of Dropshipping AliExpress Products
Here are some of the pros and cons of dropshipping AliExpress products
Pros
AliExpress has millions of products to choose from, which provides you unlimited opportunity to select your niche and start an online store.
AliExpress does not have any upfront fees. You can start sourcing products from reliable suppliers for free.
You have the ability to control profit margins. Suppliers list products on AliExpress at a meager price. Therefore, you can set up high-profit margins to make a good profit.
You can find trending products on AliExpress very easily. Trending products tend to appear overnight on AliExpress, and this can be a good thing to help you cash in on these products.
Cons
Shipping can take longer
It not possible to bundle up items
You have to wait 2 to 5 days for your credit card details to be verified
Some suppliers don't speak the best English, which can be quite tricky when communicating with them
Dropshipping Aliexpress Products :The Bottom Line
Dropshipping AliExpress products is one of the most lucrative ways to make money online. If you are considering starting an online store, then you are on the right track.
All you have to do is just follow our guide, conduct more research, and make sure you do the right thing if you want to have a thriving business.
Small Request
Did you enjoy this post? Kindly share it with your friends. Especially, the ones you believe really need this information.
Sharing this information with others can make a huge difference. You may ask why?
Well, the truth is, my main aim is to provide the best information pertaining to drop shipping for both beginners and experienced dropshippers.
And I plan to continue doing so for as long as I can.
I would also like to thank those who support the work I do through reading my content and sharing.
Trust me, when you take your time and share it will help a lot not only for me, but also other people who may really be in need of this information.
Here are some great suggestions:
Pin it
Share it on another blog
Share on Facebook (Share it with friends and even on Facebook groups)
Tweet it
Stumble it
This will only take a few seconds of your time and I would really appreciate.
I appreciate you a lot. Thank you!
Join my Shopify dropshipping group mastermind and follow my blog to learn more about Shopify tips, dropshipping guides, dropshipping tricks and checklists, and e-commerce in general.
If you enjoyed and learned something from this post, you can get updates from me, free of charge!
I send out email newsletters about new posts published on the blog, tips, and tricks to help you grow your dropshipping business, as well as new YouTube videos to give you more insights about the e-commerce market, and much more.
Click the image below to join my Facebook mastermind group.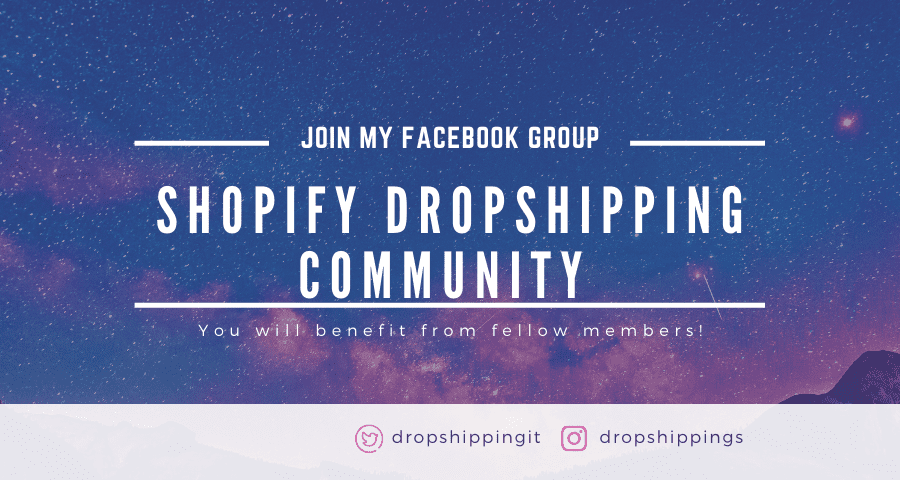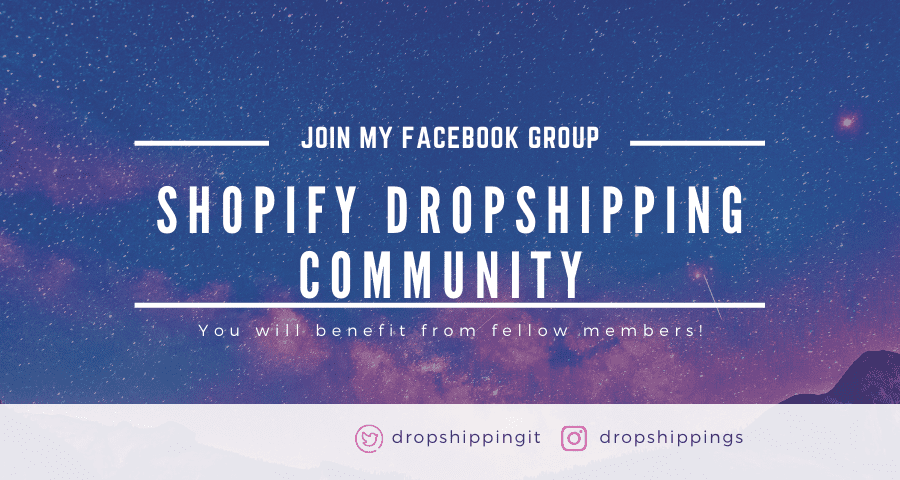 Thank you for reading how to start a drop servicing business, leave a question below if you have any.