How Alidropship Plugin Works (Ultimate Review)
So many ask how the AliDropship Plugin works, whether it is a paid plugin or a free-to-use app, and the amount one can earn from the Alidropship Woocommerce plugin.
Suppose you need an app that connects well with the ALiexpress marketplace to help you copy products from aliexpress to your Shopify, an app that allows you to set new product prices and add your markups. Lastly, an app that automates order fulfillment and shops directly to your customers, the Alidropship plugin is your go-to app.
Table of Contents
The current crop of dropshipping gurus gives newbies unrealistic promises of success and financial freedom without telling them the work needed to achieve the wealth of the dropshipping business. For those who have tried their hands on dropshipping, you are aware of the difficulties and hurdles it comes with.

Dropshipping is an excellent business for a smaller organization with less capital. It can also be done by an established brand that wants to invest a few bucks into a new venture or product without considering inventory.
As a vivid reader of my blog, you know I share dropshipping-friendly apps and plugins, and today, we will delve into Alidropship, one of the coolest tools for WordPress dropshipping.
This review will dig deeper into its features and outline the pros and cons of using the Alidropship plugin on your dropshipping store.
Aliexpress is the retail version of Alibaba, owned by the same person, Jack Ma. The Aliexpress marketplace works similarly to Amazon but majors in Chinese products and dominates the Asian Region, unlike Amazon, which concentrates more on the Western market.
Aliexpress allows users or businesses to order products online in quantities of their choice, bringing plugin innovation in line with a dropshipping business.
Many plugins and apps are created to help individuals add products to their shop from Aliexpress.
How Does the Alidropship Plugin work
So, how does the Alidropship plugin work?
AliDropship is a platform that allows users to create a dropshipping business by selling products from AliExpress. It integrates with the AliExpress marketplace.
Copy products from AliExpress to their store.
Set their prices and markups.
Purchase products from AliExpress and have them shipped directly to customers
Automate order fulfillment
You may have encountered various Shopify apps that mainly help with Aliexpress product importation to Shopify. Still, it integrates with WordPress instead of Shopify, which means you can start and run a dropshipping business on WordPress.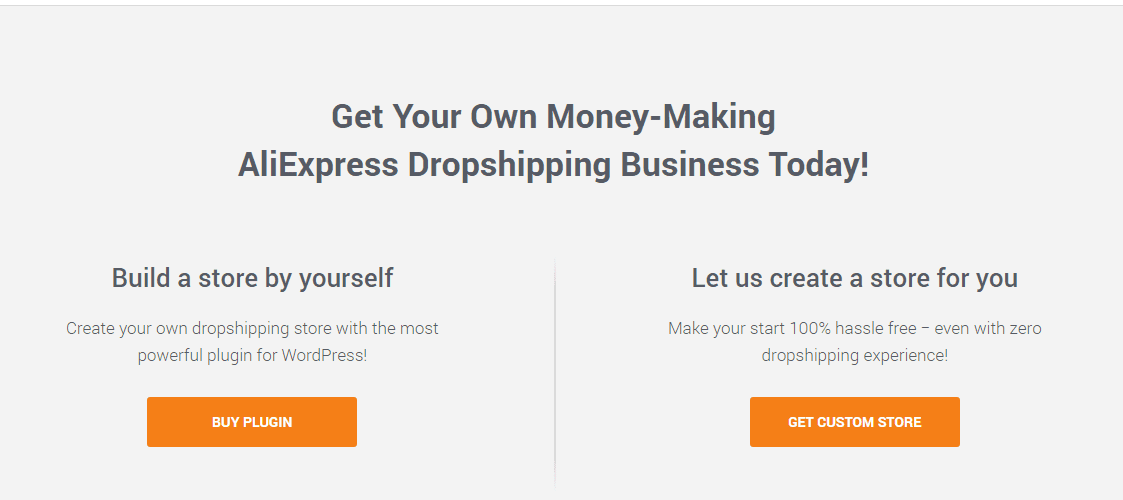 The WordPress plugin integrates with Woocommerce; hence, your payment methods are sorted. With the plugin, you can build a complete website that offers to host, and anyone can design a store that needs coding skills.
Like Dsers Dropshipping app, the plugin allows you to connect your dropshipping store and import products from Aliexpress, and you can pick a product of your choice based on the niche you researched.
When all is set and done, the selected products are imported with their descriptions, images, features, and any other elements they had on Aliexpress.
It offers two options based on the budget and what you want to achieve; the custom store allows you to customize the store, which lets you develop your website how you like it.
In addition to the customization option, you still enjoy 100% ownership of your shop and other extras like hosting and a library of premium themes for your homepage setup.
On the other hand, you can choose to go with their WordPress plugin option, which works similarly to the custom store package. The only difference is that it integrates with an already existing WordPress website.
This option is for users who have a designed WordPress shop. They can then install the Alidropship plugin on their website, which will integrate well with the site and WooCommerce.
Alidropship Review: The Best Features You Should Know
It stands out because of its unique feature, a one-click plugin that converts a WordPress site into a ready-to-launch dropshipping store with various options for tweaking it to fit your primary needs.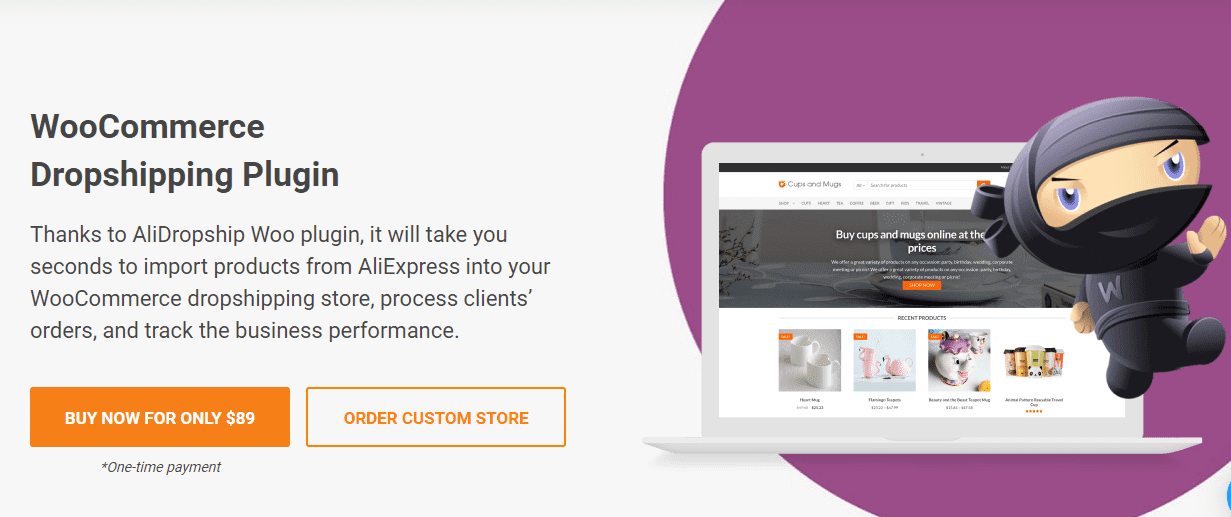 It has various features that we are about to explore in this Alidropship review,
Automated Features
From searching for the ideal product to importing it to adding it to your shop, all processes are automated with a click of a button. The plugin will apply filters and pricing automation on products, allowing you to set your pricing.
The order fulfillment is automated; you set your markup price and adjust the product price in case of any changes. Apart from the exciting features, the plugins provide automatic order tracking.
Unlimited Add Ons
It helps you eliminate extra expenses by offering a handful of awesome Add-ons like Google merchant support to Facebook business add-ons. You need not worry about spending further using this automated plugin solution in your dropshipping store.
Store customization
There are various options to choose from when it comes to themes; the Alidropship offers unique built–in themes one can mess around with when customizing their store.
They also have wooCommerce support and built-in image editor software, allowing you to add branding and captions to the products.
Marketing
Unlike other dropshipping tools, the Alidropship plugins offer a marketing section; you can give customers coupons and share discounts as you collect emails.
In other apps, these options are not listed. Hence, you have to source the said from other add-ons or apps. It is only on Alidropship that the abandoned art feature is available to help convert those doubting customers.
The Plugin Pricing Plans
Now that you know what makes up the Alidropship plugin, it's time to jump into their pricing plan and how to choose the features.
The plugin pricing is straightforward, and deciding which one you want for your store is easy.
On their website, they have a plugin price of $89. The WordPress plugin has been listed for the above price, but it doesn't say whether it should be paid monthly or annually.

If you've bought any WordPress plugin before, you know they only take a one-time payment and then charge for an upgrade to support.
The support caters to plugin updates, unlimited product importation, automation, and the amazing features we discussed at the beginning of this Alidropship review.
If you desire to develop a custom dropshipping shop on the Alidropship platform, you must choose the Alidropship custom store package starting at $299.
In this package, you part with the one-time fee but come with 50 products added by Alidropship support plus an unlimited number of products, unlike the first package, which limits you to only 50.
The website is designed for you by the demo; you will also get to check the Alidropship demo to familiarize yourself with what to expect when everything is set and done.
The other packages the forum offers are the $499 and %$899 store packages. You can buy these packages directly from sign-up or upgrade an existing store to any of your choices.
The packages come with professionally produced promo videos for your store and social media tools to help with conversions.
Read Also:
Alidropship Hosting Plans
Since we all love free things, most of us would look for an Alidropship coupon to find relevant discounts for our hosting plan, and there is no need for that.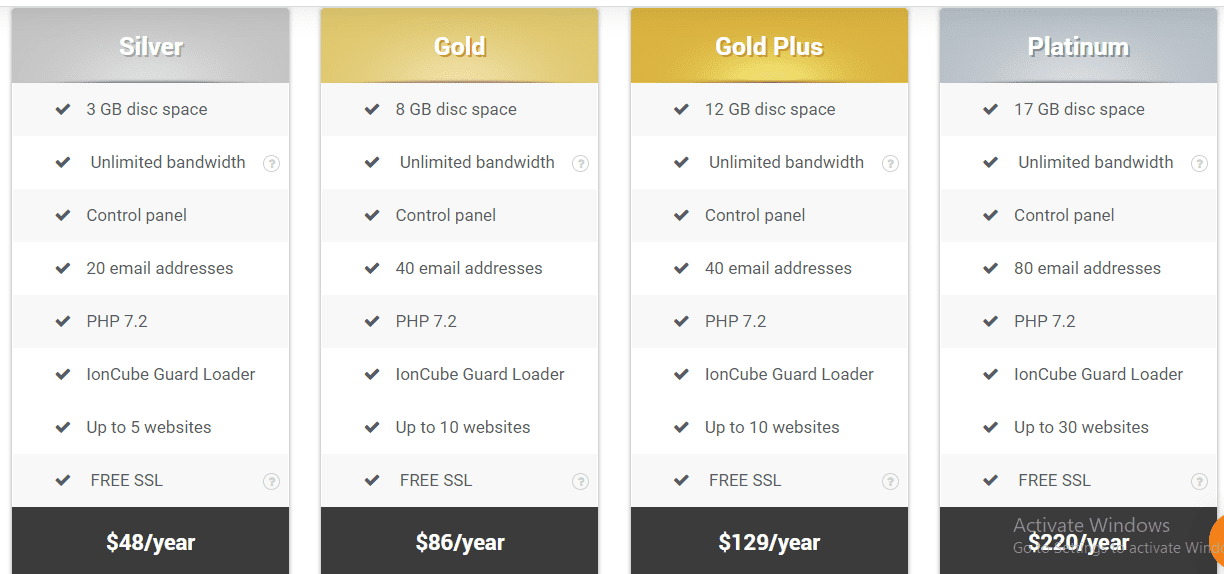 The Alidropship hosting plan starts at only $48 per year and includes a free SSL certificate for your store.
Here are some of the hosting plans.
Silver
The $48 per year plan has 3GB of Space and unlimited bandwidth. You get a dedicated control pane plus 20 email address slots on top of a free SSL of up to 5 stores or Alidropship websites.
Gold
This 8GB of space,40 email address slots, and support for up to 10 Alidropship websites, plus includes everything in the silver package, is only $86 per year.
Platinum
This package combines Silver and Gold with an extra 17GB and 80 email addresses and can support up to 30 Alidropship websites for only $220 annually.
Alidropship Add-Ons
The only extra expense one can incur with this plugin is if you go ahead and pay for extra add-ons.


The Alidropship has an add-on store with cool add-ons and special functions to help your store grow and perform. These may include the pop-up notification, countdown time add-ons, etc.
Any additional add-on may change the final cost of using Alidropship; some are free, but not all are cheap.
How Much Do You Need to Use the Alidropship Plugin?
You will need a one-time fee of $347, which is the least expensive plan but combines hosting. On the other hand, if you intend only to use their WordPress plugin, you will pay $89 unless you want to buy an extra add-on. Then, the price may change based on what you want as your extras.
Conclusion:
Suppose you are looking for ways to start your own dropshipping business and are shying away from the Shopify monthly fee. In that case, you can try out the Alidropship plugin and ignore the rumors online purporting that Alidropship is null and void.
The app works excellently; many have successfully used it for their dropshipping business.
Are you currently using the Alidropship plugin for WordPress? What's your experience, and what do you find odd about this Alidropship review?
Have you made sales with the plugin yet?
Let us know your experience and recommendation regarding the Alidropship website and the services offered.
Thanks for reading.
Small Request
Kindly share it with your friends. Especially the ones you believe need this information. Sign Up Now and Get your first 3 months for only $1 monthly.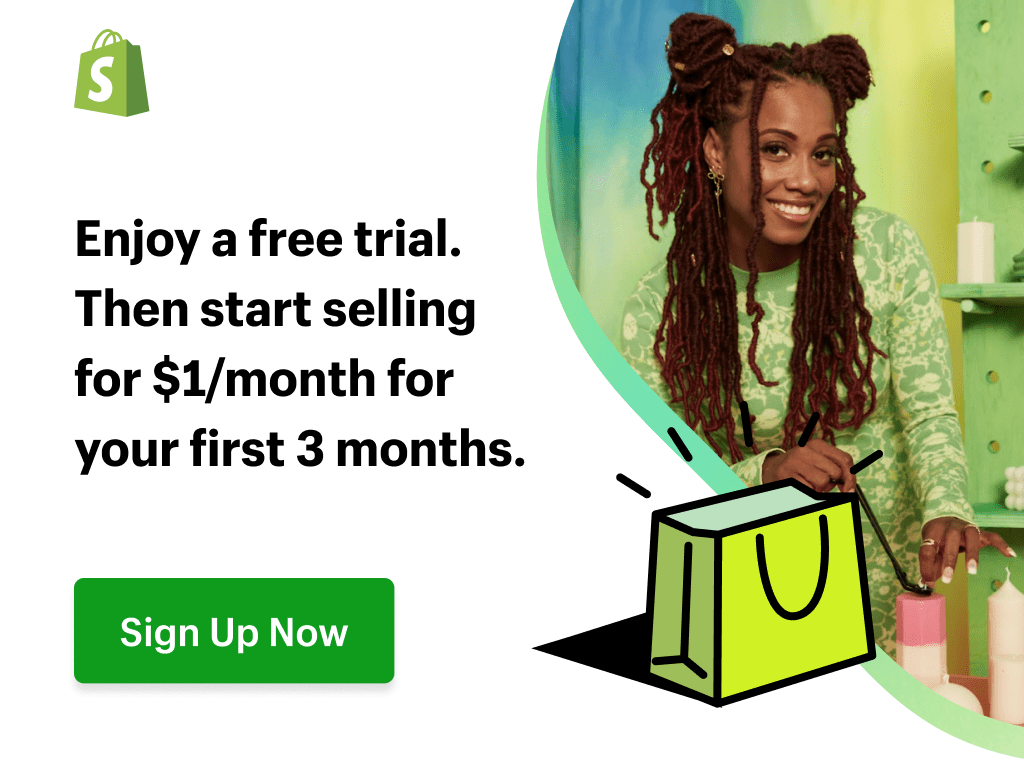 Sharing this information with others can make a huge difference. You may ask why.
Well, the truth is, my main aim is to provide the best information about drop shipping for both beginners and experienced dropshippers.
And I plan to continue doing so for as long as I can.
I would also like to thank those who support my work by reading and sharing my content.
Trust me, when you take your time to share, it will greatly help me and others who need this information.
Here are some great suggestions:
Pin it
Share it on another blog.
Share on Facebook (Share it with friends and even on Facebook groups)
Tweet it
Stumble it
This will only take a few seconds of your time, and I would appreciate it.
I appreciate you a lot. Thank you!
Join my Shopify dropshipping group mastermind and follow my blog to learn more about Shopify tips, dropshipping guides, tricks and checklists, and e-commerce in general.
If you enjoyed and learned something from this post, you can get me updates for free!
I send out email newsletters about new blog posts, tips, and tricks to help you grow your dropshipping business, new YouTube videos to give you more insights into the e-commerce market, and much more.
If you enjoyed reading this, you could also join my Facebook group. Thank you for reading how to make money dropshipping online from the comfort of your home.
Click here to Join My Facebook Mastermind Group