How I Make $560K Monthly Dropshipping In Australia
2.
How I Make $560K Monthly Dropshipping In Australia
Before we dig into the possibility of making $560K Dropshipping In Australia In 8 Months, kindly read $400K In Sales- Eric Smith Shares His Dropshipping Journey.
Welcome to today's pro-drop shipper interview; I have featured prominent dropshippers in the blog under the 'interviews' tab over the past few years.
They get to share their stories and inspire newbies who want to start a dropshipping business.
Today, we have one of the youngest dropshippers I have ever featured on this blog, a young lady making big moves in the dropshipping business world.
From her story and journey, it is my hope you will learn a thing or two to help you make your next move wisely when it comes to ;
As we all know, a lot goes into creating and managing a store, and there is a difference between having a Shopify store and running a profitable one.
She will give you a clear distinction between the two. Let's get into it.
Introduction Dropshipping In Australia
Hello, Emma Reid; give us an in-depth introduction to who you are to those who don't know you.
G'day mate! My name is Emma Reid. I'm a dropshipper and love creating eCommerce stores. I am excited to be here to share some of my background!
As you can tell from that intro, I'm Australian-born and bred and successfully doing Dropshipping In Australia.
And for most of my life, I've been glued to a computer screen and making money online. I've only had one job (a receptionist for 6 months).
This whole journey started when I was as young as 6.
My mum and I made a website while she was learning how to use computers. I'm 22, with a few successes under my back – and I'm just warming up!
Tell us more about your online journey; when did you venture into your first online business, and what followed?
I started my first online business when I was 11 years old. But most of the "income" was virtual currency. It was selling pixelated furniture and even running "Casino rooms" on a game called Habbo Hotel.
Ultimately, I only made a few real dollars from it (by exchanging the virtual currency for PayPal credits). Though it was a great experience and helped form who I am today!
Then, when I was 16, I grew a following on Tumblr just for something to do. At the time, I didn't know anyone running an online business (or any business, for that matter), especially at that age. But I did see other people putting Adsense on their blogs.
After a bit of digging, they weren't making all that much from it. So, I always wondered if there was a better way to do it.
Ultimately, I came across an exciting opportunity and hatched a plan. I started monetizing my blog by promoting an app called FeaturePoints. And in around 6 months, I reached just over $60,000 in profits (with no startup costs or expenses)!
It was great! …until Tumblr shut me down for earning money on their platform.
Oops. Lesson learned: Don't rely heavily on a third party for your income! Especially if they can ban you! And always try to build your audience in multiple places!
There were a lot of other projects after that—some hits and some misses, Affiliate marketing, Domain flipping, Freelancing, Crypto, etc.
And all of it brought me to where I am today (reaching over half a million dollars in revenue by dropshipping just ONE PRODUCT)!
When did you come across dropshipping, and what was your journey like? ( success, failures, disappointments, lessons)
So, I came across dropshipping in 2016. I was between projects and had just picked up a reception job for extra cash. A few months in, I was already bored and needed to start a side project! So, a fitness blog was born.
I began to rank the blog on Google, writing reviews and using SEO. It was slow, but Clickbank netted me around $100 in the first month.
Shortly after, I stumbled upon Frank Hatchett's post on Blackhat World. His post was probably the start of the Aliexpress Dropshipping model going mainstream.
So, I decided to jump on the bandwagon and give it a go!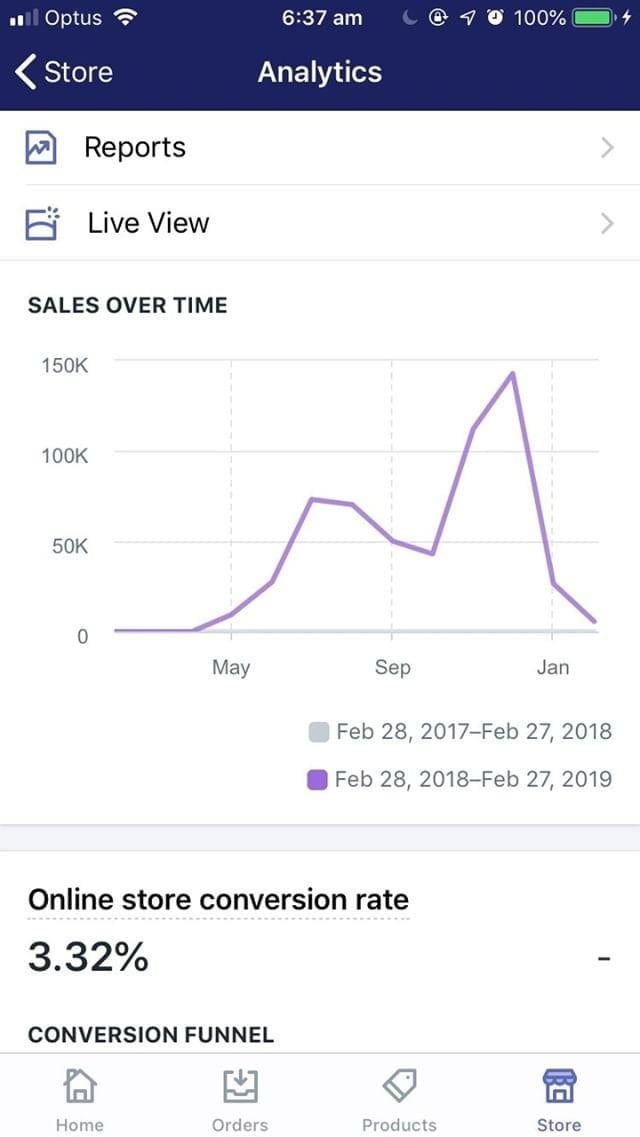 My blog was already on WordPress. All I had to do was add the WooCommerce plugin, configure it, and slap up a product. So that's exactly what I did.
Then, I emailed my list of 50 people and went to bed. So the following day, I woke up to a sale! And boom!
The Dropshipping method was validated for me.
Now, I just needed to scale it.
At the time, I needed more money and was inexperienced with paid ads. So I didn't even go near them.
But with a combination of posting in Facebook groups and blog comments, I was able to build up some sales.
I threw up some Free Plus Shipping ads on Facebook with that money. They got conversions for as little as $1!! Looking back on prices now, that was just insane. The post blew up. Things were on a roll.
Unfortunately, my supplier didn't get the memo. There was only one on Aliexpress that was selling my product. And they left me stranded. So, they deleted their store and stopped replying to my emails.
It was AFTER I had just paid for 300 orders in bulk.
Sadly, I didn't realize it until 2 weeks later, when the tracking wasn't updating, and the customers were swarming my inbox like bees.
I had to refund everyone and shut down the store. Most of my profits were lost. I was out the ad costs, product costs, and now the refunds. RIP.
This failure taught me that a good relationship with your supplier is essential.
And to ALWAYS pay attention to what happens after you receive payment. Taking care of your customers and updating them is vital!
It didn't stop me, though. So, I started my handmade jewelry line to have more control of the product.
It went okay, but I missed the scalability of dropshipping. So, I returned to it once more in 2018.
It is rare to find a successful young lady like you in a male-dominated business like dropshipping; what is the secret behind these great numbers?
I agree! It would be awesome to see more women in this space. I have come across some, but they live private lives. And I did, too, until now.
My history of working online helped make dropshipping a success—many skills transferred over. But I think it was mainly taking action.
And I was obsessed with the process. I mean, I love to learn. And anyone can teach themselves anything if they put their mind to it. So that's what I did!
What are some myths about dropshipping you had to beat to be where you are today?
One of the biggest myths is that people only buy products if shipping is 2 weeks or more.
That's not true. If you are honest to the customer about how long it would take to ship, and maybe even provide a reason for the delivery time.
Then, a lot of them are okay with it.
Does it lower the conversion rate? Of course! But not enough that it stops you from making money.
What are some of the principles that guide your dropshipping business that have contributed to your success?
Always be testing. This space evolves rapidly. Adaptability is critical to survive if you run Facebook ads (the algorithm changes constantly).
7. Mhhh.I must admit your story is very inspirational; from how you made money on Tumblr and the gaming activities at such a young age, would you have changed anything?
Nope! I've always said that even if I could go back, I wouldn't change anything because everything got me to where I am now.
I did miss out on a lot of things, though.
Since I was always on the computer, I didn't learn how to be like all the other kids. I was anti-social and didn't care much for drama and gossip.
I'm still like that now. But lately, I've been working on public speaking and facing my fear of the camera.
That's one of the main reasons I started YouTube (along with sharing what I've learned). So you can check my channel out here.
I promise never to remove my first videos, and it will be fantastic to re-watch them in a few years and see how far I've come!
How did you find your first Dropshipping niche? Did it fail or work out?
My first dropshipping niche was fitness-based since I already ran a fitness blog. It worked out but eventually failed, as I said earlier 😂
In most cases, newcomers get stranded between choosing a niche store and a general store; what's your take on this?
I recommend starting different stores, getting in there, and testing things.
Get experience building them!
You don't even have to launch them or spend money on them. If you sign up with the Shopify developers platform, you won't be charged until 50 sales.
Niche is the way for a beginner; you can dive deep into your audience, where they hang out, and what they want to buy.
Being able to focus like that is good. I think it's much better than trying to find many different audiences for each product (general store).
They can also read Types Of Shopify Stores: The 5 Categories To Look Into
What elements do you look at when choosing a niche or a product?
I look for passionate audiences. And products that solve problems. If you can find a product with both of those things, it's probably a winner.
A well-known example is those LED dog collars (don't try them; it's super-saturated).
But people LOVE their pets and don't want them to get hurt. And the collar solves that problem by making your dog easy to see in the dark. So, do you see how that can be powerful?
Kindly list niches or products you wouldn't touch or add to your store and why.
Anything trademarked or on Kickstarter (you can get sued or taken down for copyright).
Food or supplements (things that people ingest are lawsuit territory).
Some baby toys or products (if a child gets hurt, you do not want to be at fault)
A lot of electronics (they can break easily, explode or be faulty)
What are some of the niches you regret venturing into?
None. My choices were good, but I had done some research that helped me avoid choosing things that could lead to problems.
As dropshipper, we face many challenges regarding suppliers; what is the worst challenge you've ever faced with a supplier?
As I said earlier, my supplier left me 300 orders and no other way to fulfill them.
So be in contact with more than one supplier, form good relationships with them, and make sure the product is being delivered.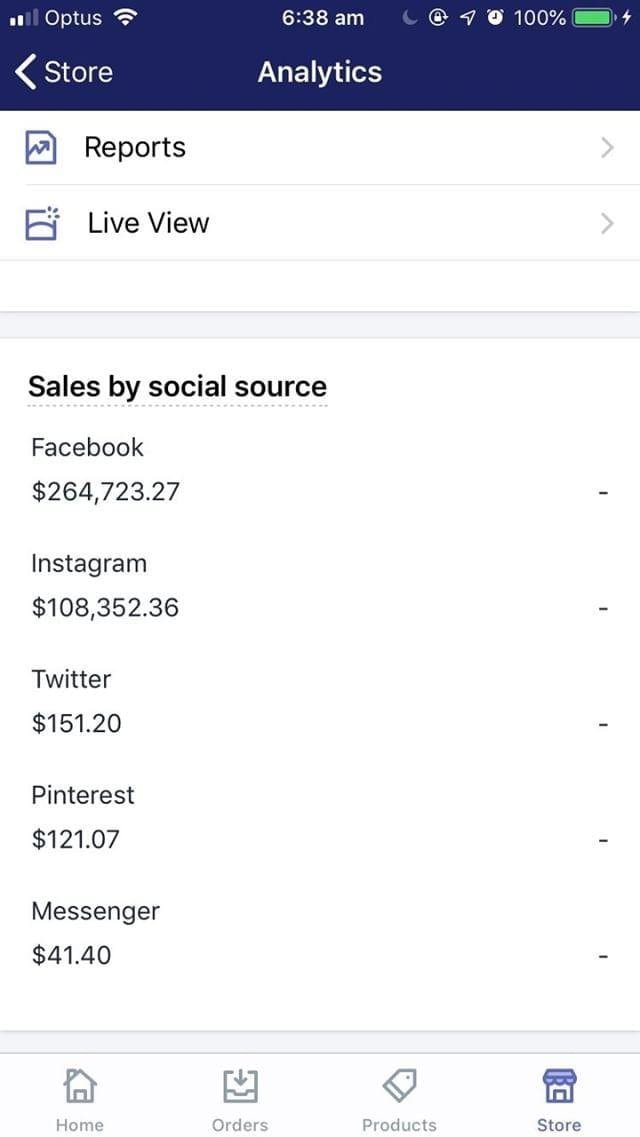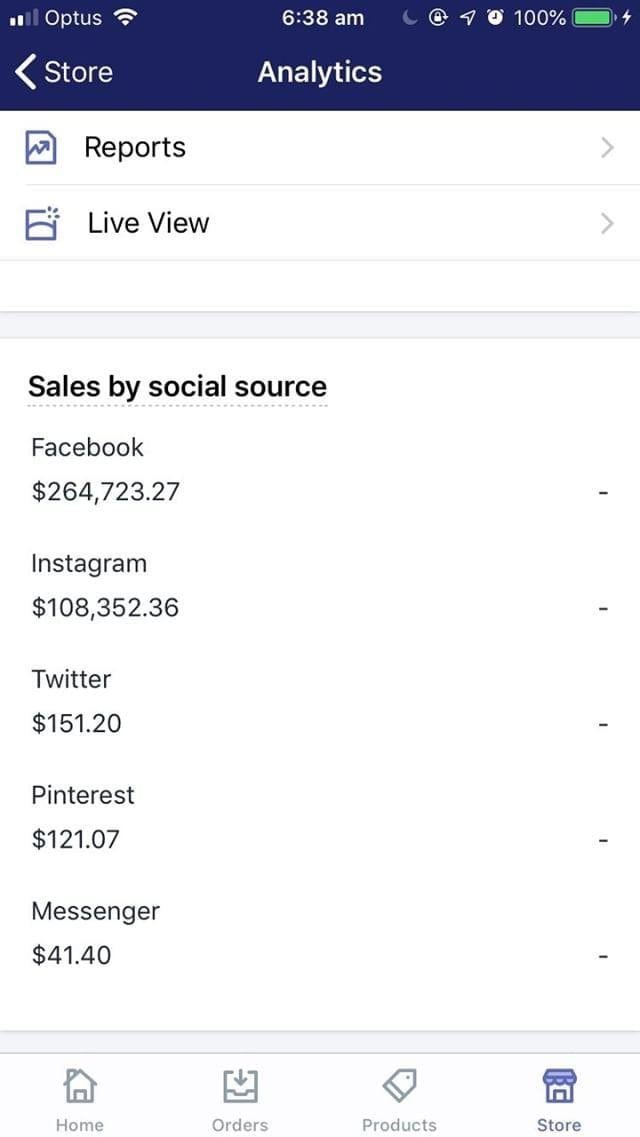 What's the best method of finding a hot-selling niche or product you can recommend?
I don't generally go for hot or trending products. Especially now that it's getting a lot more competitive. I love to find products that can be promoted from a completely different angle and turned into something other people wouldn't have seen.
It helps to dig deep into Aliexpress. Keep clicking recommendations until the weird stuff comes up. Just like how you click suggested videos on YouTube and end up somewhere strange!
Though most of the time, I will find my winners by accident. A product I'm selling is something my mum bought for herself and showed me. It's going great so far. So thanks for that, mum!
What's the best way to price a product? Some say it should be X3 or X4; what

has worked for you when pricing your products?
It depends on the product. Low-cost products should be marked up at least 3x. And more costly products can just be doubled (or even less if they're expensive).
But it needs to be tested. Sometimes, you can sell products for a lot more than you expect. You'd be surprised what customers will pay.
What's an ideal product page for you? (What should it include or not have for conversion)
Product pages need fantastic images. They also need good copy, so learn how to write it. Then we need a big add-to-cart button.
As well as some epic customer reviews (and photos) with Loox. That just about sums up what mine looks like.
You don't need all the fancy apps and scarcity timers.
Free shipping Vs. Paid Shipping: which one works magic in your case and why?
A variation of both. For example, paid shipping on 1-2 items. Then free shipping on 3+ items. Or you can set a minimum amount (like over $50). The target doesn't matter, but you should give them one. Doing it this way can dramatically increase your AOV (average order value).
What's the maximum and minimum number of products in their shop?
I can't answer that. But I can say that most of my stores were single-product stores. As in, I created a whole store based around just one product. Sure, different colors or different styles. But still the one product.
I also had a niche store, but it had less than 10 products in it. What works for me won't necessarily work for everyone else, though.
But you can lose focus if you test too many products at once.
Share with us your top 10 'must have' apps in your store and their importance.
I'd only consider these 5 Shopify apps as must-haves:
#1 Dropified
#2 Loox reviews
#3 PayPal tracking on autopilot
#4 Incart upsell
#5 Ordermetrics (expensive, best to add when scaling)
There are some apps I don't find necessary in a shop. Do you have some on your list?
A lot of them aren't necessary. But countdown timers and sales popups are a big no-no for me. It was too spammy in 2019.
Sign up for a free trial and enjoy 3 months of Shopify for $1/month on Select Plans.
Do you recommend free or paid apps more so when one just started dropshipping?
If you have a low budget, use free apps. You don't need all the bells and whistles to start. It all adds up too quickly to be worth it (unless you're getting a lot of sales from the start).
Which theme do you recommend?
Brooklyn or jumpstart. They're two of Shopify's awesome free themes that are easy to customize.
Refunds hurt business; how do you handle them?
I try to avoid them in the first place. It's the chargebacks that hurt the most. Good customer service can prevent most of the issues. So stay in touch with your customers and make sure you respond quickly. Making sure your product is good quality helps a ton, too!
How do you keep your records in check, balancing profit and expenses?
Ordermetrics is good for this. The book "Profit First" also gives you a good way to organize your bank accounts, making your cash flow easy to see.
Regarding payment gateways, PayPal has brought down many dropshipping businesses. Have you had a case with them, and how do you handle it?
As I said about refunds, your customer service is on point, and your product is quality. Then, it would be best if you didn't have too much of an issue with PayPal. There are a few other ways to help it, too. I've made a full video on the topic.
Apart from PayPal, what other dropshipping-friendly payment processors can you recommend?
Stripe is good. But you can stick to Shopify payments and PayPal and be fine again if you do things to avoid trouble.
Suppose a supplier tells you he is out of stock, yet you have orders to fulfill. How do you tackle this?
Use a backup supplier. That's why it's important to be in contact with more than one! If you can't find any, ask the supplier how long it will take to get more and notify your customers ASAP. Offering 20% refunds for delays can prevent giving out full refunds if it takes a long time.
How do you manage your income? Do you pay yourself a salary, or do you chuck out cash?
Initially, I didn't touch any of the money until I built a large enough reserve in the account (to help scale with the ads). Then I would take out some now and then to pay myself. But I'm now sticking with a monthly salary. It keeps things more organized and consistent, like working a real job.
You talked of running a profitable store and running on losses; when do you term a store profitable?
Well, when it's making more money than you're spending. You must keep a close eye on your numbers to ensure you're not losing money or breaking even.
How important is email marketing to you, and has it boosted your business?
Email marketing is important for boosting your bottom line and getting repeat customers. A good thing to implement because it's free sales. But it's not 100% necessary to do in the beginning.
Free vs. Paid advertisement, what's your take?
Both. Organic until you can validate the product and prove it can sell. And then move on to paid traffic. You still want to focus on bringing in some free traffic as you go. Things like referral programs help a ton.
Which advertisement platforms do you recommend for running Ads?
Facebook Ads & Instagram Stories. Google Ads are also good for retargeting. Always at least target your store's name as a keyword on Google Ads.
Before you launch Facebook ads, what's your checklist?
Is the store live? Password is gone? Are payment methods working? Did you get at least one sale from organic traffic methods? Have I done audience research?
Video vs. Image Ads? Why?
The video is killer! You're missing out if you're not using video (or not using it right). It can be very powerful.
What's the best practice for launching a Facebook ad on a new pixel?
Ensure the pixel is installed correctly (check it with their Chrome plugin). Other than that, it should be good to go. I like to run engagement ads alongside purchase ads when I start. And usually too highly targeted audiences. That helps Facebook learn a bit in the beginning.
What scaling methods work for you?
CBO (campaign budget optimization). I've also had a lot of experience scaling engagement ads instead of purchase ads (reaching people for a lower cost).
Ultimately, to scale, you want to try and find a lot of different audiences and start running a ton of ads to each different one. So, test all of the lookalike audiences you can make.
When do you kill or keep an Ad?
Generally, after performance drops off, it has been slightly above the break-even point for 3 days. Sometimes I don't kill them quickly enough, so be mindful. There are times when you've got to be ruthless and only keep the best performers.
What's your advice for newbies regarding running effective converting ads?
Learn copywriting. There's too much bad copy out there. And it's severely impacting your results.
Also. If you can't make a good video, it doesn't hurt to pay someone else to create one or ask the supplier for one.
41. What is a dropshipping business like in Australia?
I've had no problems with it! Since I'm mainly drop shipping to other countries, I don't have to worry about much. But it cannot be very pleasant to deal with GST. When customers from Australia purchase, I have to charge them GST and then report it.
42, What are the challenges you face doing dropshipping business in Australia?
I guess it's a bit hard to meet other people here that are doing it. I'd have to travel to other countries for most events and opportunities.
44. What are some of the myths about dropshipping you came to learn that was not true?
That people won't buy when there are long shipping times. They still do.
45. What has the dropshipping business changed in your life?
A lot of things. It opened my eyes to how far you can take an internet business. If I could reach 560k revenue alone (without a team or connections), I can't even begin to imagine what's next.
46. If you were to choose again, would you dropship over 9-5 jobs?
Yes. I'd choose any business over a 9-5. They limit me and put me in a box. I have to have the freedom to thrive.
47. As a lady dropshipping in Australia, you inspire many; what would you tell fellow ladies in Australia and worldwide about dropshipping?
Get out there and connect with people, girls! It's the best way to learn and grow in this space. And please come say hi to me. I'd love to meet some more of you!
48. Do you offer mentorship or service for newbies who want to start the journey?
Not at the moment. I give out a lot of free value on YouTube right now. But opportunities to work with me may pop up soon! Stay tuned 😉
49. How can people reach you?
You can always stalk my Instagram, watch my YouTube Channel, Connect on LinkedIn, Like my Facebook Page, visit my website, or even be old school and shoot me an email (emma@emmareid.com)
Conclusion:
Thank you so much for your time and for answering the above; we appreciate your time and the resourceful information you shared. If anyone has a question, kindly comment below.
Small Request
Kindly share it with your friends. Especially the ones you believe need this information. Sign Up Now and Get your first 3 months for only $1 monthly.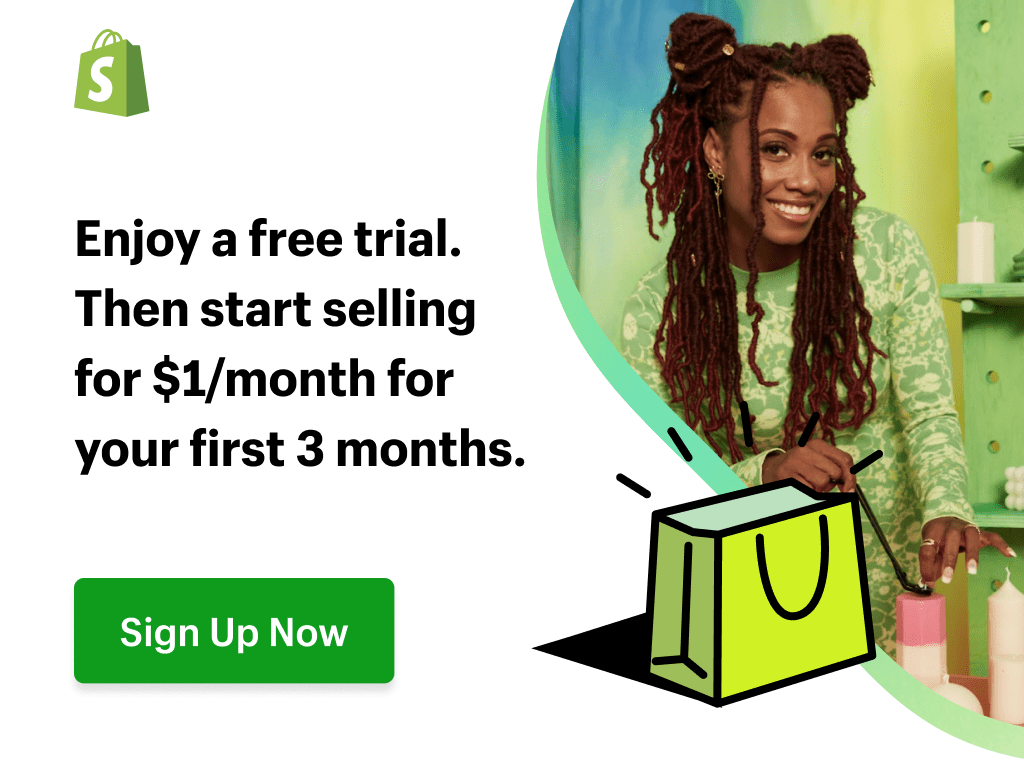 Sharing this information with others can make a huge difference. You may ask why.
Well, the truth is, my main aim is to provide the best information about drop shipping for both beginners and experienced dropshippers.
And I plan to continue doing so for as long as I can.
I would also like to thank those who support my work by reading and sharing my content.
Trust me, when you take your time and share, it will greatly help me and others needing this information.
Here are some great suggestions:
Pin it
Share it on another blog.
Share on Facebook (Share it with friends and even on Facebook groups)
Tweet it
Stumble it
This will only take a few seconds of your time, and I would appreciate it.
I appreciate you a lot. Thank you!
Join my Shopify dropshipping group mastermind and follow my blog to learn more about Shopify tips, dropshipping guides, tricks and checklists, and e-commerce in general.
If you enjoyed and learned something from this post, you can get me updates for free!
I send out email newsletters about new posts published on the blog, tips and tricks to help you grow your dropshipping business, new YouTube videos to give you more insights about the e-commerce market, and much more.
If you enjoyed reading this, you could as well join my Facebook group. Thank you for reading how to make money dropshipping online from the comfort of your home.
Click here to Join My Facebook Mastermind Group