Is eCom Elites The Best Dropshipping Course? 
Disclaimer: Some of the links shared in this review are from our advertisers. Learn how we make money.
eCom Elites, as the name indicates, is 'getting wealthier through e-commerce business'; as the flashy name is, so is the course. As we know, in e-commerce, drop shipping is a model that allows buying products individually from the wholesaler and shipping them directly to the customer without investing in inventory.
This model has its technicalities and tricks to attract several customers by introducing designs, ads, and influencing projects.
Therefore, for those looking to start and scale a profitable dropshipping store, this eCom Elites online course by Franklin Hatchett could be an excellent, quick, surefire way to get through all the information you need.
Dropshipping business through knowledge can make you earn an amount beyond expectations.
Table of Contents
What You Need to Know About Ecom Elites
So, what is ecom elite?
eCom Elites is an online course that teaches people how to start, grow, and scale a dropshipping business using Shopify. One of the most trusted dropshipping coaches, Franklin Hatchett, teaches the course. The course covers setting up, managing, and marketing an e-commerce business. It also simplifies concepts for beginners.
eCom Elites offers a 30-day money-back guarantee. Some say that the course is affordable and uses the latest technology in online training. Others say that it is a no-brainer and can't recommend it enough
In this review, I will discuss the eCom Elites drop-shipping course, what it is, who Franklin is, and what you can expect in every module. The eCom Elites course is one of the most comprehensive and sought-after dropshipping courses I've seen, and couple that with the price, and you just can't beat it.
Ecom elites are significantly cheaper than most Shopify courses, and the course's info is worth much more. I have seen people who went through this course scale their store to 6 figures in 9 months and then sell it for 5 figures.
Cost of Course and Knowledge Gained from this course:
This eCom elite course offers reasonable value for money. It comes in two versions; for $197, one may avail of its standard package, while $297 gives access to its ultimate package.
When you consider the content of the course, there are certainly more pricey courses available in the market. However, its standard course is a good introduction for the new dropshipper as it teaches them the basics of e-commerce marketing and business growth.
It is a practical course and is quite straightforward to follow compared to some other courses out there. eCom Shopify course is fairly wide-ranging with little to no weak content and provides regular updates. 
The author of the Ecom Elites course is an effective speaker and puts a lot of thought into what he presents; for example, he goes into search engine optimization (SEO), which is a useful skill for dropshippers to learn when many other course owners would probably not bother.
Who Is Franklin Hatchett?
Franklin Hachett is a digital entrepreneur and author of eCom Elites who is at home in Dropshipping and Affiliate Marketing.
Due to his online business experience, he shares his knowledge and teaches in such a simplified way that even a beginner can start on his own or scale their existing business.
I learned about him as a YouTuber, where he introduced the $5 Facebook Marketing Method and several helpful and unique dropshipping strategies that have since become widely popular.
Franklin's expertise in the field of eCommerce and Shopify Dropshipping particularly made him develop his own Shopify Theme called "Ecom Turbo" to overcome the pain points of free themes and premium themes, which affects the consumer psyche, ensuring an increase in sales and converting visitors into customers.
Therefore, eCom Elite's specially designed course teaches all those features and psychic techniques that are a must for anyone doing online business.
This training course will teach you everything you need about drop shipping.
What Ecom Elites Dropshipping Course entails.
In the training modules, which you will find are listed below, you will learn:
How to build your Shopify store
How to choose a winning product
How to promote your offers
How to get traffic to your store
How to scale up your profits
Sourcing Products and Research
Setting up your Shopify store
Facebook Advertising Part 1
Facebook Advertising Part 2
Instagram Traffic
Organic SEO Traffic
Email Marketing
Taxes & Business
Top Secret Videos/ Upgraded Videos
Exploring Content of the Course:
Module 1: Setting up Shopify
In the eCom Dropshipping course, you are given clear instructions on how to set up your store. This course makes it easy for all levels of understanding, whether you've set up a website before or not.
This newly revised eCom Shopify course trains in detail about the niche and general type stores and which one you should choose.
Ecom Elites tells the learners how to set it up to your store correctly and how to install a Shopify theme, which is Franklin's theme – eCom Turbo, which is mentioned in his entire course. It may seem like a plug for his product, but it is used in many successful e-commerce stores, so you should consider it.
It is also discussed in the eCom Elites course how to add products to your store, customization, shipping rates, upsells, special offers, and promotions. Franklin teaches setting up taxes and coupons are discussed in this course to maximize conversions.
Module 2: Sourcing Products
The Ecom Elites Dropshipping course discusses how to source products for your store. Students seem to start getting involved in this module; however, it is just one area where the course excels because one of the most asked questions by beginners is, "What products does my store need?" One can select niche products and get inspired with ideas through this course.
It's a great, frequently updated module, making it more valuable. This very module helps in finding suppliers and building relationships with them.
Module 3: Facebook Ads
The most intense, highly significant part of eCom Elites is a marketing explosion through Facebook Ads. If you follow this course properly and become able to set up ads, you will start earning your money. Franklin teaches everything you need to know about Facebook marketing because advertisements may cost much money without this.
That's why I think this module alone is worth attending. The Ecom elite course covers setting up your business account, data mining, conversions, bidding, creating different ad types, pixels, etc.
This module explains the latest strategies, so this section is continuously updated. There are several courses out there with outdated Facebook techniques still. So, Kudos to Franklin for staying on top of this stuff!
Module 4: Instagram Traffic
If you know anything about Instagram, you'll know that just a single influencer can make you a lot of money.
This course will help you identify the right influencer for your business and help you avoid overpaying. Also, you will be able to learn how to set up your Instagram account and maintain it properly.
This module is not as rigorous as the Facebook module; hence, it's easily gripped and gives you an edge over your competitors using Instagram.
This module covers Instagram retargeting, finding influencers on Google, and how to run Instagram adverts and things like that.
One can master Insta by reviewing the information in these nine videos.
Module 5: Email Marketing
This is a pretty hefty module in the entire eCom Elite Shopify course, with 14 videos altogether with much detail.
The use of coupons and winning back customers are mainly discussed in this module, which is quite powerful.
Here, Franklin shows you how to set up your email campaign using GetResponse and how to use MailChimp.  He shows his unique way of setting up your autoresponder to maximize success.
Being a newbie if you are marketing through emails, you are missing out because customers hardly pay any heed unless contacted many times.
Therefore, don't ignore setting up an email campaign because it helps to double your income if handled properly, and eCom Elites are excellent in explaining how to set it up properly.
There are many videos in this module, which include setting up a campaign by sending out newsletters, warming up leads, getting better open rates, installing a Contact Flow pixel, and more.
Module 6: ChatBot Profits
The new chatbot section is included in the standard and ultimate version of the eCom Elites course.
The videos in this section will help you learn what chatbots are and how to set them up. Also, how to send ads via chat boxes, virtual answers to customer questions, alert boxes, and chat flows. It's cool stuff for your shop; you'd leave money on the table if you don't incorporate it.
Module 7: Building Sales Funnels
This module is For Ultimate package subscribers only, where you can set up a sales funnel.  It's for those with an existing business; however, for beginners, it takes a while after setting up and getting sales.
The Ecom Elite Dropshipping course shows you how to do this using Clickfunnels. There are options other than click funnels, but those are expensive. Once you get going, you can see this module's value to maximize profit using this software.
Module 8: Google Ads
The Google Ads module is also for Ultimate Subscribers only, where setting up Google Ads and Google Pixel, working on this platform, setting up retargeting, and creating text ads are taught. The pros and cons of using Google Ads on Facebook are also discussed.
In the Google Shopping section of the eCom Elite course, one can learn how to start a merchant account, connect the Google Shopping App with your store, research proper keywords for Google Shopping Ads, adverts tips, how to design, properly layout, and structure your google ads.
It also helps to get your ads seen under other people's YouTube videos,  a powerful technique because in this way, you can target other videos based on keywords, enabling the audience to see your ads directly under the video of the same topic.
Module 9: Organic Google Traffic (SEO)
By purchasing the ecom elite course, this module will help get free SEO traffic in both the Standard and Ultimate options. Many Ecom courses will stress paid ads before organic traffic; however, the course by eCom Elites goes deep into SEO, telling where to fetch the links.
Read Also:
I use the source, which only works well if you know what you are doing. If you already have a mature site with links, then using his strategy would be an added benefit.
On the other hand, for new sites, ignore getting those links too early; instead, build up your socials and web 2.0's using branded links only.
Once your page is authorized, the links suggested in the module can be used to help gain organic traffic.
My Ecom Elites Verdict
In conclusion, I thoroughly enjoyed the content in the Ecom Elites course, and Franklin does seem to know what he's talking about. After watching his YouTube videos, he's not a faker claiming huge numbers to upsell his course.
I would call him an actual guru for creating his course and designing it understandably, and he does offer lots of value and content at a relatively low price point.
There are thousands of members and testimonials so it will be a perfect course for beginners and those with an existing business.


Small Request
Kindly share it with your friends. Especially the ones you believe need this information. Sign Up Now and Get your first 3 months for only $1 monthly.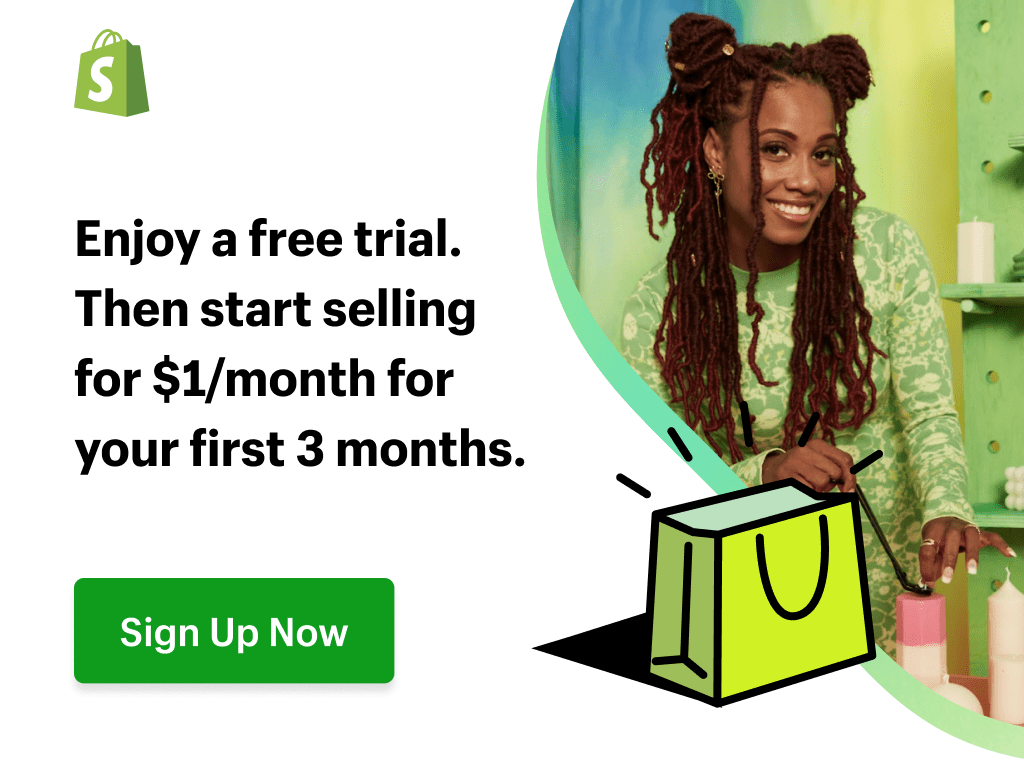 Sharing this information with others can make a huge difference. You may ask why.
Well, the truth is, my main aim is to provide the best information about drop shipping for both beginners and experienced dropshippers.
And I plan to continue doing so for as long as I can.
I would also like to thank those who support my work by reading and sharing my content.
Trust me, when you take your time to share, it will greatly help me and others who need this information.
Here are some great suggestions:
Pin it
Share it on another blog.
Share on Facebook (Share it with friends and even on Facebook groups)
Tweet it
Stumble it
This will only take a few seconds of your time, and I would appreciate it.
I appreciate you a lot. Thank you!
Join my Shopify dropshipping group mastermind and follow my blog to learn more about Shopify tips, dropshipping guides, tricks and checklists, and e-commerce in general.
If you enjoyed and learned something from this post, you can get me updates for free!
I send out email newsletters about new blog posts, tips, and tricks to help you grow your dropshipping business, new YouTube videos to give you more insights into the e-commerce market, and much more.
If you enjoyed reading this, you could also join my Facebook group. Thank you for reading how to make money dropshipping online from the comfort of your home.
Click here to Join My Facebook Mastermind Group