EcomHunt vs Niche Scraper Which one Should You Use
8.
EcomHunt vs Niche Scraper Which one Should You Use
As the topic suggests, this is an in-depth EcomHunt vs Niche Scraper review.
It is no story anymore that the competition in the dropshipping business has since intensified. Therefore making it pretty hard to source the best winning products to maximize profit.
Presently, there are a good number of Dropshipping tools that can reduce your stress of getting through this process.
And some of the tools are essential to run the store and do a profitable business.
One of the things I found out while exploring my options on dropshipping tools, is that you can look for the most profitable businesses without spending a dime.
The best tools that I have found for searching the winning products are Ecomhunt and Niche Scraper.
There are many other useful tools too on the list as well; Oberlo for Shopify, and similarly, the WooCommerce and WordPress, there are several plugins.
However, in the face of all these things, there always enough traffic to still maximize profit. For this reason, one has to use tools that can help choose the right products to market.
And it for this reason that a review of two amazing dropshipping Spy Apps, EcomHunt vs Niche Scraper is written.
As we know, the success of every dropshipping business is dependent upon the choice of product you sell.
And to make it big, you need to also focus on the best marketing strategy that works best for your line of product.
So one has to make serious market research and as well concentrate on campaigns that convert the best for organic traffic to sales.
The primary concentration of every business is growing, and doing this; it needs to sell well.
And I know you would be eager to ask for winning products? Don't worry, the review on EcomHunt vs Niche Scraper will cover everything you need to know about getting the best product for your dropshipping store.
EcomHunt vs Niche Scraper Part 1
Niche Scraper Review
Niche Scraper at a Glance:
Niche Scraper is an eCommerce Spy tool that helps drop shippers source winning products for their online stores. These stores could be hosted on any of the online shopping platforms like WooCommerce, Shopify, or anywhere else.
It is designed to help drop shippers in making exact item research by evaluating the success of selected items on other stores hosted on Shopify.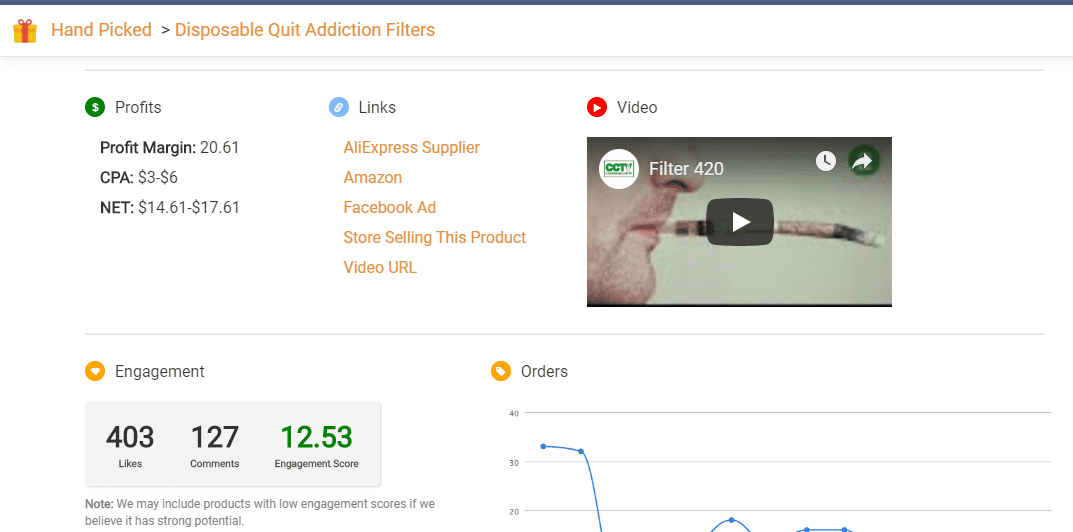 This process is so that drop shippers can choose from the best performing products and add them to their stores.
The application of this tool is not only restricted to Shopify alone, but you can also get detailed information on items in Aliexpress as well.
Presently most persons are embracing this new dropshipping trend, as it is effortless and time effective to use so long as you understand how to use the internet.
What this App does, is that it goes you access to the best products on product sourcing companies like Aliexpress.
So all you need to do is check on the engagement of the items you intend to import into your store.
Accessing these items, you can choose them based on products with the highest orders or concerning their seller's rating on your preferred niche.
Also, Niche Scraper offers detailed product expense review on every selected product. So you stand a chance to know how much to invest in Facebook Ads, Video ad copy, and Social media targeting, as well as so many other things needed for effective marketing.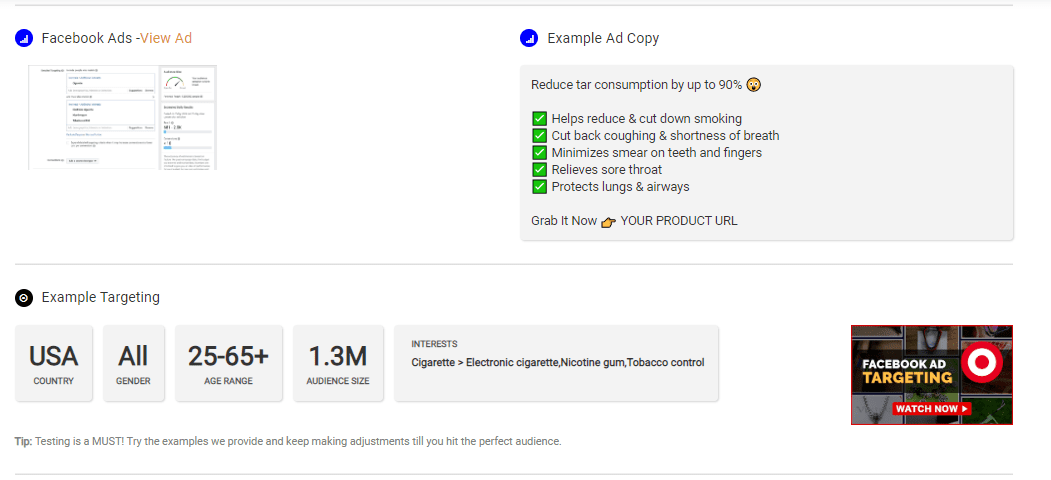 It might be tough to run an EcomHunt vs Niche Scraper comparison check as they both are great tools with amazing features.
Niche Scraper also has a free and premium version, with most of the fantastic features accessible to only Pro users.
So if you wanted to enjoy the full service of this excellent spy tool, you definitely would have to pay a few bucks.
Niche Scraper has a friendly user interface; this implies that both drop shipping beginners and professionals can effectively use this tool with total ease.
Niche Scraper is configured to provide the following services:
Select Winning Products
Store Analysis
Video Maker
Select Winning Products
As stated in the article before, Niche Scraper is created to help users find winning products.
So what this device does is that it carefully selects the best winning products for your store and gives you updates on the best products to pick daily.

When you get each product update, it will include all the necessary information you need about the product.
This details would include product description, product cost, order rate, features, and possible audience to target on social media. Plus details on how to reach the supplier of each product.
With total ease, you can add these winning products into your Shopify store and send through to your customers at will.
Store Analysis
How do I mean store analysis? This feature works in a way that it allows you to access different stores on Shopify with details on the progression of the products.
The kind of niche or store does not matter, as you can access general and one product stores; as long as the store is verified.
All you need to get your winning product from this software effectively is to search via the popularity of target stores or the kind of the products you want.
So with ease, you are updated on the traffic data, estimate sales, and other relevant information of the best-selling products to help you prepare well for the market.
Video Marker
With this fantastic feature, creating video ads for your product advert campaign is made very easy. On choice, you can use the already existing video ad gotten from the membership or create a new video with the Video Maker.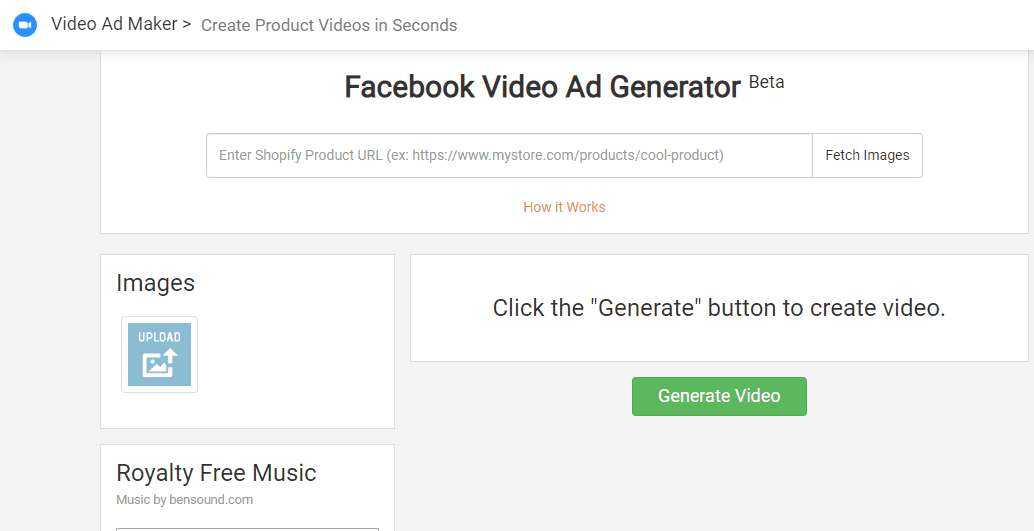 This feature is vital for working on more videos you need to promote any item from anywhere in the Shopify store.
With a video copy, get the URL of the product, paste it on the software and it would get all the necessary needed information to create an exciting video for your product.
Niche Scraper Plans
Niche Scraper has three primary ways it gives its services, which includes free services too. The following are the three plans to you can access the Niche Scraper Spy tool:
Free Plan
Pro Membership
Annual Pro Membership
Free Plan
As the name implies, it is a free service plan. Niche Scraper will allow only a limited free trial period of 3 days to members and intending members, to access the best selling products on their preferred store. You might have access to other varied features in this software, but they are regulated as well.
Pro Membership
With all the features you need to set up and grow your dropshipping store to a six to seven-figure business, Niche Scraper grants you access on the Pro Membership for a month with a total of $35.
It grants you access to unlimited store evaluations and as well ability to create videos ads for your product promotion as well.
Annual Pro Membership
It is a plan with the same features as the Pro Membership. The only difference is in the pricing. When you pay for a yearly Niche Scraper subscription plan, you get a whopping 60% discounts to do your business effectively for a year.
And this covers all the necessary features you need to build a tremendous dropshipping business. So before we take a look at the comparison of EcomHunt vs. Niche Scraper, let's briefly understand the merits and demerits of using Niche Scraper.
PROS:
The following are exciting things we found out about Niche Scraper:
It will give you detailed information on all available best-selling products, with information on how best to reach your target audience.
It will help you do a market evaluation to source the best product for your store.
Analyze the best-selling products in other stores, along with their present rating status.
Create amazing Video Ads with existing product photos.
It has a very user-friendly interface, as well as many Video guides and tutorial.
It has a very affordable plan, with over 60% discount on the annual membership plan.
It allows payments on most payment gateways like Mastercard Credit card, Debit cards, and of course, PayPal.
CONS:
Though Niche Scraper gives many details about the best-selling products, it could do more than just the information it provides.
Niche Scrape group could provide some even more data on winning items like sales trend, and so on.
Its price can be a bit much for some individuals on incredibly reduced budgets.
To pay with Debit cards, you'll have to contact their assistance.
EcomHunt vs Niche Scraper Section Two:
EcomHunt at a Glance:
EcomHunt is a very efficient tool when it comes to getting the best products for your store.
It does the central part sourcing and gives you access to everything you need to know about the product.
The EcomHunt is designed to keep an eye on social media accounts and large companies as well as the Aliexpress to trace the most suitable products for the Dropshipping.
It takes the working pattern of its rival Niche Scraper but has a little different in some working features. And as you read through, you will get to know the similarities and differences alike.
EcomHunt, like many other spy tools, aids its users with getting winning products for their stores. So with this tool, your stress of getting the best product for your store is solved.
So, the following features as will be discussed below would give details of EcomHunt vs Niche Scraper.
Friendly User Interface
With Ecomhunt, you do not need to evaluate products yourself because it will automatically send you daily alerts on winning products in your chosen store.
As a free member, you can only use the necessary tools until you upgrade to the Pro version. When you upgrade, you will be granted access to all the features you need to make the best out of your business in the platform.
Just like Niche Scraper, all the products are received with their Facebook targeting, video ad copy, and other relevant information as links to the suppliers but on the store and other online stores.
Ecom hunt, however, is a very fantastic tool, aside from the feature of helping you get amazing products.
It also gives you the cost price of the products as sourced from the leading seller, along with your profit for each product sold.
If you already have an account with Shopify, you can also import these products directly to your store in one second with a single click.
The dashboard is intuitive and too handy. You can get each of the products that are winning on the cards without much struggle. Each day, this dashboard gets updated and shows you the best product.
In the dashboard, once you have seen that the product you like, click on 'Show me money.' And all the data related to the product will be displayed to you searching for the best one.
Facebook Ads
When it comes to traffic generation, Facebook Ads play a vital role in driving the right type of audience to your store. And this is basically why this device gives concentrates on giving Facebook Ads access to its users.

As a member, you get access to constant amazing free product video to use on your store for product promotion.
Ok, so having this feature Ecomhunt is a lovely attribute, as it tells you a lot about how successful Facebook ads will run and convert to sells. So you can learn the strategies using them.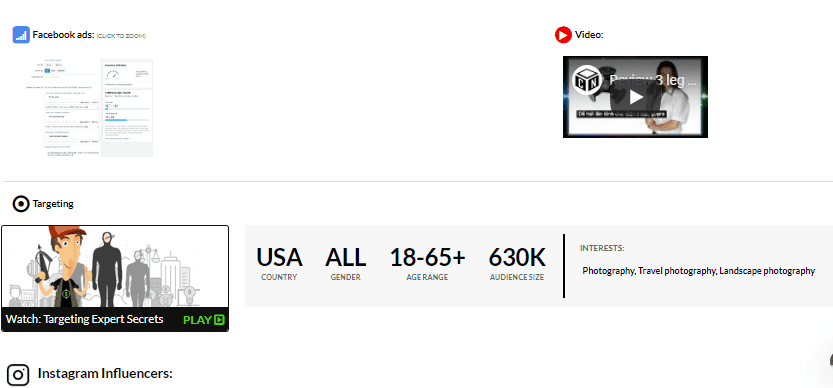 In this feature also is a free Facebook targeting tutorial for beginners, if you are new to Facebook targeting to flow with the system with ease. 
AdHunter Chrome Extension
The Adhunter Chrome Extension is a fantastic feature in Ecomhunt. It provides you with competitive ads on Facebook. So you get active sponsored Facebook ads, with full access to use them as swipes for your product promotions too.
It also shows the amount of traffic and the location. Plus all you need to know about sponsored ads. As well as tell you how long those ads will run.
One fantastic thing about this feature is that it is free for active members.
So if you are an active member on the platform, then enjoying the full potentials of the Adhunter chrome extension would be possible.
Product Analytics
With the product analysis of the products, you intend to add to your dropshipping store.
You can get detailed information on both the profit margin, and enhance your ads campaign to know where is best and how best to target your audience.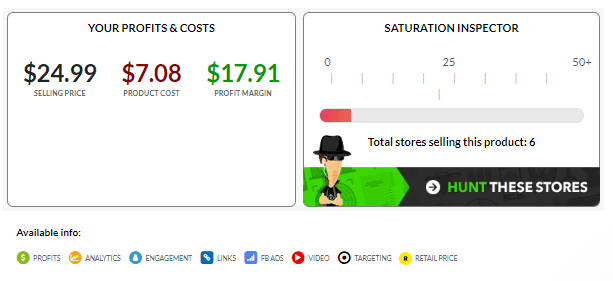 It does not only give you a clear view of how the winning products are doing only on social media but how effective they are generally. With that data on where those products arrived from.
Not just does it give you the location update, you also get full information on the number of orders, reviews, ratings, the total votes to the products and a lot more.
Video Guides and Tutorials
The tutorials given by this device are worth it 100%. I have gone through all the video guides, and there are all very unusual and easy to understand.
And just like starting a new business, most people just starting to use this tool has little or no idea of how the feature works.
But having access to a course on how you can do it already is an excellent way to motivate them.
Although for users with the free membership, you will still experience limited access; it's only available for the pro members. To enjoy the full videos and tutorials means you'll have to upgrade to the Pro membership plan.
Links to the Winning products
Using the Ecomhunt is very important when you need to find your winning products and use that product to reach the store. Once you have reached the store, you can get the links to the store and the best selling products in that store.
It will give you full access to these stores, with lots of fabulous and hot selling products to choose from. You can use Oberlo for Shopify or the WooCommerce plugins to get the products to your store. With EcomHunt, your time is saved 100%.
Ecomhunt Membership Plans
Ecomhunt, unlike the Niche Scraper with three plans, it comes with two effective membership plans; free membership plan and Pro membership plan.
The free membership gives access to products for 3days with limited information. The Pro membership plan, however, has everything the platform has to offer.
The Pro membership plan only costs $29 per month, but you can get it at a discounted price of $20 for a month.
You'll be provided access to the whole winning products and features without delay and have equal access to the full tutorials.
PROS:
It has almost the same features as Niche Scraper but with a little difference:
This device does a rigid market evaluation for the best willing products for your dropshipping store.
You get a full analysis of the best-selling products in other stores, along with their present rating status.
It will give you a series of data on each best-selling product, with information on how best to reach your target audience.
You get access to impressive Video Ads with existing product photos.
It has a user-friendly interface, as well as Video guides and tutorial.
The company gives 14-day free trial and the 31% Discount on the pro plan.
It provides the deep dig into the Facebook data for the products.
CONS:
It does not give so many details about the products sourced.
The price is moderate but could better with having an annual plan and discounts for active members.
It has limited payment gateways to make payments through.
The products are not specific to any particular niche.
Conclusion: Full Comparison of EcomHunt vs Niche Scraper
After going through these tools, I'm sure you have noticed they are equally impressive but differ in little features.
Videomaker is unique and exclusive to Niche Scraper, and this is an excellent plus to this tool.
For Ecomhunt, each winning product comes with a live review video. Though I still enjoy using the picture slide videos.
When it comes to pricing, Ecomhunt is a bit inexpensive, as compared to Niche Scraper as you only need to pay $20 every month to enjoy full access to the platform. Niche Scraper is $39 every month.
Well, I've been using Ecomhunt for several months now, and I've enjoyed every bit of the journey, needless to say, is quite affordable.
The tutorials are quite helpful because I've been able to watch and re-watch.
There is no doubt about it, and Ecomhunt is very useful when it comes to sourcing trendy and hot selling products.
Your choice of tool is dependent on your need, and what purpose you want to serve. For me being that I've used them both, I would say I prefer using Ecomhunt because of the cost-effectivity.
In contrast, seeing the option of Ecomhunt vs Niche Scraper, one will know what each platform offers its users and what value they get for their money.
As comprehensive as I can be, I would suggest you take the choice of Ecomhunt for your dropshipping business. If you want to get the best price for the service you get.
Though it is not easy to choose, you might just have to toggle a few features before you resolve on which tool to go for.
Read Also:
My best option to source for winning products?
Just as I stated, Niche Scraper does wonders for me. With this tool, you get an impressive video ad copy together with all the winning products suggested to the membership location.
Though it is not so much to take preferences on, with the low cost on all the costs, I like using Ecomhunt to source the best products for my store.
Ecomhunt does most of my work for me, with the choice of getting 60% off on their annual plan. I did a complete full review of Ecomhunt that you can check out and see why I prefer it when it comes to comparing Ecomhunt vs Niche Scraper, both tools are great but as life would have it, we must have a winner even if we put together the brightest minds in the world.
Which one do you prefer? Share the below.