15 No-Nonsense eCommerce Website Cost Breakdown
Were you wondering on how much does an eCommerce Website Cost ?
The ballooning closures of brick-and-mortar stores present a huge opportunity for eCommerce retailers to leverage the slack.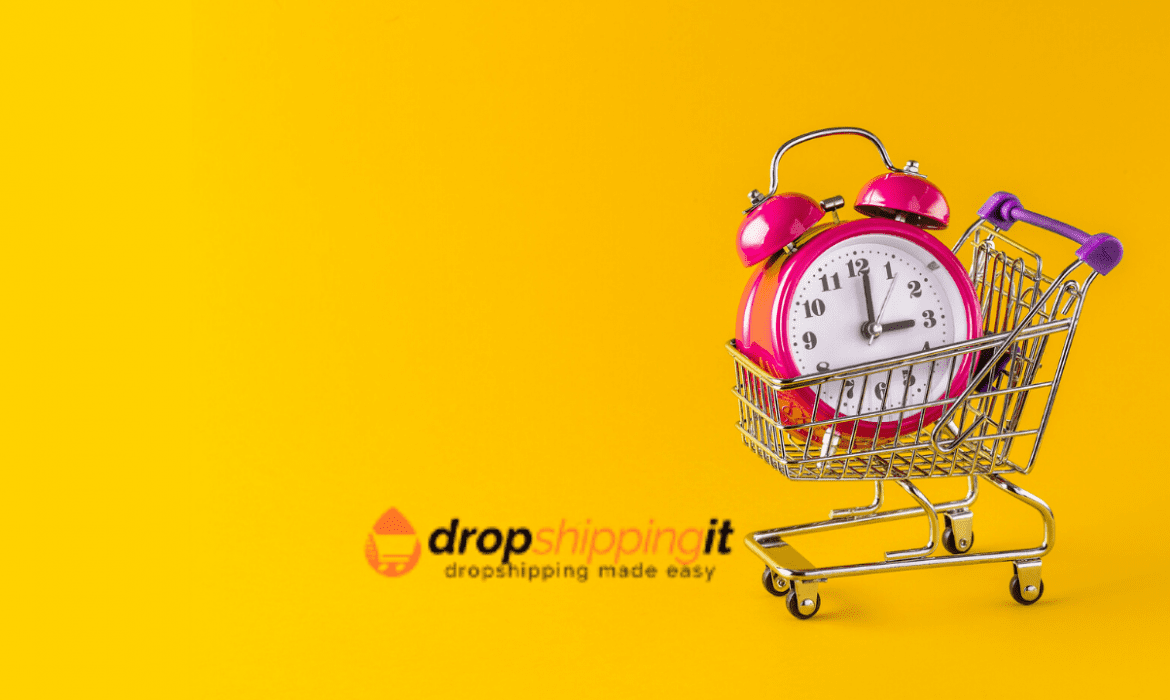 Whereas some brands have already built a significant presence online, others are picking up the steam or seek to create an online website for the first time.
As a budding outfit, you'd probably ask yourself: how much does an eCommerce website cost.
The contents of this post will highlight the many costs related to launching an online website. eCommerce website cost
Now, let's delve into all things total costs of an eCommerce website.
eCommerce Website Cost: Two Driving Factors
Irrespective of the sort of website-from the eCommerce store to a basic
WordPress blog-it all boils down to two categories of expenses:
Design & functionality: it's what folks see on visiting your site, interact with your content, and make a purchase. For instance, the layout of the website affects how long people last on the site and the conversion rate.
Setup: These are the several essential expenses for building and supporting your eCommerce store, they're things your audience do not reckon. We'll dissect into details below but picture elements such as setting up hosting, buying a domain, and SEO.
Your success proceeds your website going live. It starts when you make a plan for setting up your site, and it includes a list of expenses and a budget.
A closer look at the breakdown on the question of website cost reveals that the following pops-up into play for everyone.
Domain name
Theme
Hosting
Setup expert
Web development
Custom design
Apps & plug-ins
Payment Processing
Marketing & SEO
Besides the above, in existence are several software programs and platforms you can utilize to create a digital website. I'd urge you to weigh up all your options, and for this article's sake, we'll major on the following:
Square Online store
BigCommerce
With basics addressed, let's take an in-depth look at the costs involved in building an eCommerce website.
1. Domain Name
There's no way you'll have a website without a domain name. A domain name is the permanent address of your eCommerce store. So, you must pick wisely. Domain name plays a big role in the eCommerce website cost breakdown.
How much you'd part with is subject to a variety of factors that includes:
The registrar whom you buy from
The TLD of your domain (.com is the most common)
Whether you're buying a domain for sale available on the secondary market
On the whole, expect to pay anywhere between $10 to $20 for a domain name from registrars like Namecheap or Godaddy.
Hint: With some hosting providers, you'd be given a domain name free of charge upon signing up for a new plan.
2. Hosting Costs
Hosting is the engine that powers your online store. It's crucial to make your website accessible to the public.
You've two primary options:
Use an eCommerce platform that includes hosting (Saas)
Self-host your store
If you opt to self-host your eCommerce website, as is the case with platforms like WooCommerce, you'd shoulder the burden of purchasing your hosting.
From budget hosting perks to the more advanced & robust sites, options are abundant. Key among the recommended hosting firm include:
SiteGround
Bluehost
Dreamhost
Prices differ from company to company, plan to plan; however, you can budget for $5 to $20 monthly.
Hint: Paying 6-12 months upfront saves you a couple of bucks.
If you decide to set up your store via a leading eCommerce platform like
Shopify, your hosting comes alongside a variety of features. Shopify has three alternatives:
There are merits and demerits of both hosting modes and a probable possibility that you'd need to upgrade your plan commensurate with your eCommerce website growth. let us check the next factor that affects eCommerce website cost
3. Theme
In this era, to secure an attractive design for your digital store, you'd not need to spend much. You sure can dish out thousands of dollars if you wish or need-more on that later, although it's not a must of getting started.
Take, for instance, an online store on WooCommerce. You can pick from hundreds of free WordPress Themes, or premium (paid) options that set cost you a few bucks.
If you're working with a budget, you want to start with a free theme that you'd customize. But if you have got a few dollars to spare, Divi, Flatsome, and Astra well worth your while. 
Read Also:
On an eCommerce platform like Shopify, expect to cough out a bit more for a premium theme.
Here, I'd propose you begin your search on Shopify Theme Store since it lays out all your probable picks, both paid and free. A budget range of $160-$200 offers you plenty of options.
So, as regards the cost of a theme for your eCommerce store, it spans between free to approximately $200.
4. Custom Website Design Fee
So, you've researched free and premium themes, and you've figured that you can't find what you want out of the box. And so, you're left with the following (three) options:
Self-customize a theme
Hire an expert to customize a pre-existing theme
Opt for a ground-up custom design
Custom design makes for the best fit, more so if an exceptional look and feel define your touch.
It's cut particularly for your industry, business, store, and requirements, so the outcome ought to check all your boxes.
The cost of custom design possibly is the only thing holding you back. The cost differs subject to size and project's scope but prepares to spend a minimum of $1,500 to $5,000.
And if you're seeking an enterprise-level design, complete with an unlimited number of internal pages=such as wares and categories, the cost can quickly spike to between $10,000 & $50,000.
5. eCommerce Website Development Price
There's a stack difference between development and design. At times the two come as a perk, but other times they don't.
Precisely design is what it sounds like; it's what folks see on visiting your site-it's the actual design of the website.
Development, on the other hand, covers many different services, which support your website in the background.
Among the stuff, you may want to hire a web development firm, or a developer includes:
Customizing web code
Creating a custom plug-in or app
Populating your digital store with product descriptions and images
Customizing the checkout system
The platforms we've examined insofar make for-out of box solutions. Meaning, you'll not do any further development; however, you may need to go for a more custom vibe.
In hiring a web developer or a web development firm, ensure you seek someone well-versed in eCommerce websites. Moreover, verify their expertise with your platform of choice.
Rates differ depending on project scope, location, experience, and platform. The base price starts at around $15-$30/hour range. However, for the advanced project, like the custom coding, $150-plus isn't farfetched.
Hint: Negotiating for a fixed project price as opposed to an hourly billing will save you some dough.
6. Setup Professional
This professional isn't necessarily a developer or a designer, no. Instead, they're an expert in setting up a digital store ground-up.
They're knowledgeable about many platforms, thus letting them offer guidance or carry out a whole undertaking on your behalf.
Your platform of choice wields lots of influence as regarding how you choose a setup professional on online sites. It's in this area that uses
Shopify offers benefits given its vast directory of setup experts just a call away for assistance.
Expert assistance begins at a basement-price of $500 up to $15,000-plus. And to narrow down to your option, you can search using languages, budget, and country/region.
Equally, each provider has a profile outlining experience, reviews, number of assignments completed, and the services offered. For your project, you can request a quote.
On Shopify, you'd need to budget for $500 to $1,000 for a basic setup. In the event your needs are more sophisticated, it'll probably cost $1,000+ to set you rolling.
If you opt for a different platform outside the Shopify marketplace, you've got the leeway to hire an independent expert, such as through freelancing platforms like Upwork. Here, you can find a developer with a base price of $15.hour.
Hint: Do not hire a setup expert until you can verify the person is up to the task. If they can accomplish the job, they'd save you time, money, and the hassle of managing two individuals.
7. Marketing & SEO
You can craft and design the greatest of eCommerce in your space, but it counts for nothing without traffic.
You need folks visiting your site, interacting with your brand, and share the positive vibe with their network.
It's at this juncture that marketing or SEO gets activated. Whether you're launching a store or you need to drive traffic to your current store, a market strategy is a must. The plan includes though not limited:
SEO
Social Media Marketing
Word of mouth
Pay Per Click (PPC)
Content Marketing
Email Marketing
Blogging
The more you try out with these ideas, the more you'd have the hang of does and doesn't work for your site—for instance, some shy away from PPC because of swift cost escalation.
But if you figure how to do it right, you'd generate a positive return on the investment.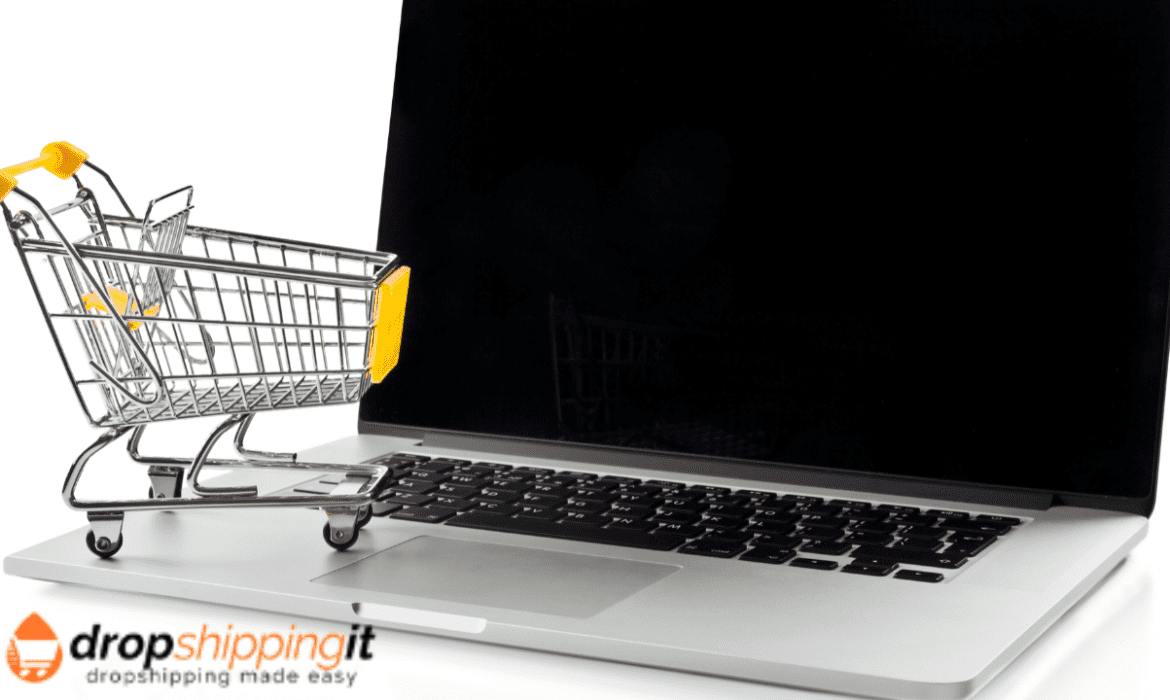 It's one aspect you cannot ascribe a monetary value to; you spend tens of thousands of bucks hiring topnotch social media agency to carry out tasks on your behalf.
Or
you could conduct everything yourself from managing profiles to producing content video and taking photos.
As
You begin, search for tools that cost-effectively aid you in achieving fast results. For instance, if you've got an extensive email marketing list, check out Constant Contact. In existence are two monthly perks for selection alongside a free trial:
Email @ $20/monthEmail Plus @ $45/month
As regards marketing and SEO, the outcome is more tied to efforts and less on the amount spend. The following questions assist in deciding on the next step:
What areas of marketing and SEO have a higher probability of positive ROI?
Can you or your team manage any aspect of marketing in-house?
Are you comfortable hiring agency/contractor to carry out or all of your marketing?
Alongside the above, you've got to have a budget, regardless of whether it's $100//moth or $10,000/month, knowledge of what you can afford assists you plan appropriately.
8. Payment Processing
Processing payment fees are an inevitable part of selling online and, therefore, it's hard to assume it hard. The expense eats into tour profit, and thus, it's vital you plan.
The platform you choose will mostly impact the way you process payment. Let's assess how things configure with a few most famous platforms. WooCommerce will set the ball rolling in this section.
Out of the box solution, WooCommerce offers support for PayPal & Stripe, both of which let you accept credit card payments. 
Read Also:
But there are lots of other extensions available, thus lending you access to a large selection.
With a Birdseye view, in terms of cost, here's what to expect:
PayPal: 2.9%+$0.30 for transaction over $10
Stripe: 2.9%+$0.30/transaction
Stripe and PayPal both have nearly similar arrangements up to the extent that PayPal charges more for transactions below $10.
If you go for Shopify platform, it grants you access to Shopify Payments-it's an exceptional payment processing solution.
It's the easiest when it comes to implementing, but still, you're not bound to it; you can pick one from the many other payment gateways.
Costs breakdown:
Shopify Payments: 2.9%+$0.30/transaction
Third-party payment services: The payment gateway fees+2% extra fees per transaction
Hence, using Shopify Payments on WooCommerce attracts similar costs that arise from using Strips and PayPal.
With Shopify, however, using third-party services attracts an extra 2% fee.
Consider the payment processing options when opting for your platform of choice. From the budgeting aspect, on average, prepare to spend 2.9%+$0.30/transaction
9. Apps, Plug-ins, and Extensions
It matters not whether you call them plug-ins, apps, or extensions, it's likely you'll need a couple of these as you build your digital store. And the more of them you'll need, the more your overall eCommerce website's cost gets impacted.
You need plug-ins, apps, or extensions because it's likely your platform of choice won't give you all that you need. The platform may get you close but not close enough, and it's from here that you pick up to customize your store with these solutions.
As for the plug-ins, most established platforms have a library where you can search for a fitting solution to solve any problem.
WooCommerce sets the pace; that's given its thousands of extensions alongside tens of thousands of plug-ins available for WordPress.
On the whole, with exception to free extension, you'd spend anywhere between $10 to $300.
With Shopify, it's a little complex, but it does provide APIs for developers meaning it's possible to customize through third-party apps though you want to begin your search.
With APIs, developers integrate their services and solutions into Shopify. You'll find these add-ons as third-party apps on Shopify Apps Store.
Some apps come free, whereas others cost $100+ or charging a monthly fee.
You can as well use Shopify to look for a professional developer for a custom app, with prices usually $1,000+ based on expertise and project scope.
Similar to Shopify is BigCommerce as regards access to a pool selection of apps.
There are plenty of apps for variety, ranging from free, premium to the monthly subscription.
Also, you'll find developers in the BigCommerce partner directory if you need the custom-design app with the base-fee of $1,000 upwards.
Recommended Solutions
There is a variable number of digital platforms to consider, with each one having its set of merits and demerits.
For this guide's sake, we'll offer an overview of the cost related to four of the most renowned platforms for building an eCommerce website.
Of course, in light of details previously deliberated, you'll want to compare more than pricing.
1.Shopify
Shopify is held in high esteem by tens of thousands of companies when it comes to building an online store.
Once you've signed up for an account, for free 90-days trials, you can freely set your store and try out the platform.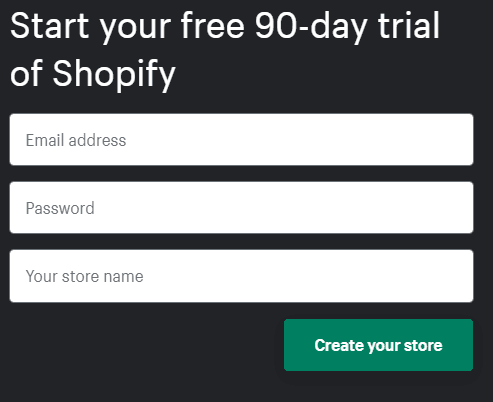 Better still, you'll not need a credit card during the trial period. It's a fast and efficient way to hit the road running.
As for pricing, Shopify offers three options:
At $29, Shopify gives all the basics you'll need to start a store. But if you seek to grow and scale up your business, the $79 & $299 perks respectively suit you the best.
You'll figure that with the Shopify pricing model, you gain lots of bang for your bucks.
2.BigCommerce
Although BigCommerce lags Shopify as regards large following, it's still an industry's big shot.
Its pricing model very much lines that of Shopify's, offering three tier-level alongside enterprise option-custom pricing.
The standard at $29.95/month
Plus $79.95/month
Pro $299.95/month
Enterprise-custom pricing
You can see that each pricing level is $0.95 more expensive than Shopify's. But the way around it involves committing to an annual payment to knock 10% off the total, thereby saving you some money.
BigCommerce equally boasts of a long list of features on each tier; thus, you'll not miss out on anything opting for this platform.
3.Square Online Store
Square Online Store platform is on a roll, becoming more-trendy amidst those seeking simplicity & competitive pricing.
On the free plan, you get the following:
Sell unlimited items
Instagram integration
An in-store customer pick-up
Automatically syncs with Square POS
Accepts Square gift cards
Google Pay & Apple Pay
SSL security
SEO tools
Sales coupons
Inventory management
Square Online Store offers three premium packages with more features:
Professional $12/month
Performance $26/month
Premium $72/month
With a premium perk that tops out at $72, Square Online Store compares as cheaper, contrasting both BigCommerce & Shopify at the pinnacle.
Even as you evaluate features of Square Online Store against its primary competition, remember it may tilt the scale.
4.WooCcommerce
Free you seek, free you-get with this open-source eCommerce platform designed for WordPress.
With over 87-million downloads, WooCommerce tops as the most popular eCommerce for creating an online store. And that's owing to it being free, and that's not all.
WooCommerce rides on ease of use brims with features and offers access to robust extensions to assist with store customization. Besides, WooCommerce runs on WordPress, and so you've access to thousands of plug-ins.
The following snippets make for reasons Why WooCommerce have earned respect from millions:
Leverage Trust: WooCommerce built on WordPress, a software supporting over 34% of the web. Audited regularly by Sucuri-an industry leader in security, you've got your back covered.
Content: Running on the world's top content management system, WooCommerce smoothly integrates content with eCommerce. You find all you need in one place.
A modular system: WooCommerce comes lean; thus, you add options of choice. Also, it works alongside your favorite WordPress plug-ins; hence, you can keep the features you love.
Sell Anything: From Digital downloads, physical products to content, appointments to subscription. You sell anything on WooCommerce.
No limits: WooCommerce is an entirely open-source, meaning you can modify and customize anything and everything.
And since you've got autonomous control, you add unlimited users, products and take unlimited orders as well.
Community: WooCommerce stores and developers come from across the globe. From Japan, S.Africa to Canada, Norway et cetera.
eCommerce Website Cost: Final Word
At least up to this point, you have an overview of what an eCommerce website cost.
The primary point to remember include:
There are platforms, like the four deliberated above, that make it easy to build an out and out eCommerce website.
The variation in pricing depends on a seemingly countless number of factors.
To begin, create your project's scope then set a budget.
If you're tight on the money, you can design and start a digital store below $500.
Alternatively, you can spend big if you wish to get everything right; proceed, although the cost figures can reach a five-figure amount.
Small Request
Did you enjoy this post? Kindly share it with your friends. Especially, the ones you believe really need this information.
Sharing this information with others can make a huge difference. You may ask why?
Well, the truth is, my main aim is to provide the best information pertaining to drop shipping for both beginners and experienced dropshippers.
And I plan to continue doing so for as long as I can.
I would also like to thank those who support the work I do through reading my content and sharing.
Trust me, when you take your time and share it will help a lot not only for me, but also other people who may really be in need of this information.
Here are some great suggestions:
Pin it
Share it on another blog
Share on Facebook (Share it with friends and even on Facebook groups)
Tweet it
Stumble it
This will only take a few seconds of your time and I would really appreciate.
I appreciate you a lot. Thank you!
Join my Shopify dropshipping group mastermind and follow my blog to learn more about Shopify tips, dropshipping guides, dropshipping tricks and checklists, and e-commerce in general.
If you enjoyed and learned something from this post, you can get updates from me, free of charge!
I send out email newsletters about new posts published on the blog, tips, and tricks to help you grow your dropshipping business, as well as new YouTube videos to give you more insights about the e-commerce market, and much more.
Thank you for reading how to start a drop servicing business, leave a question below if you have any.
Click the image below to join my Facebook Group.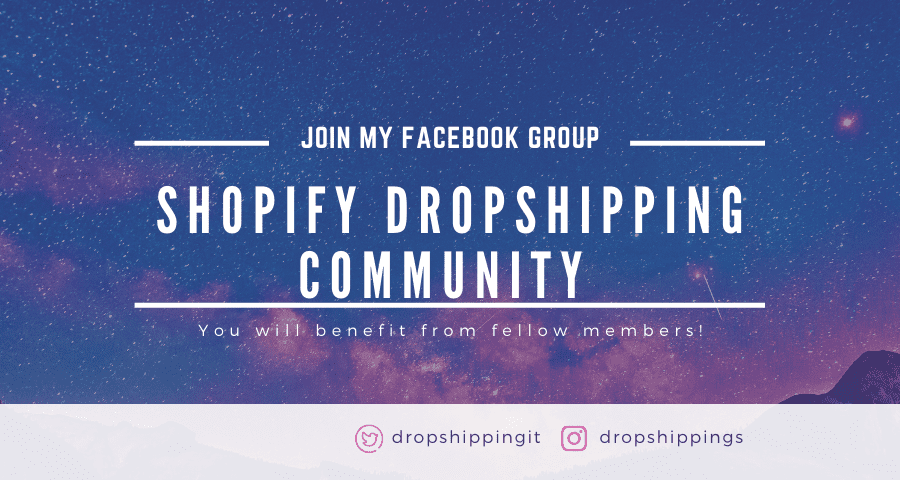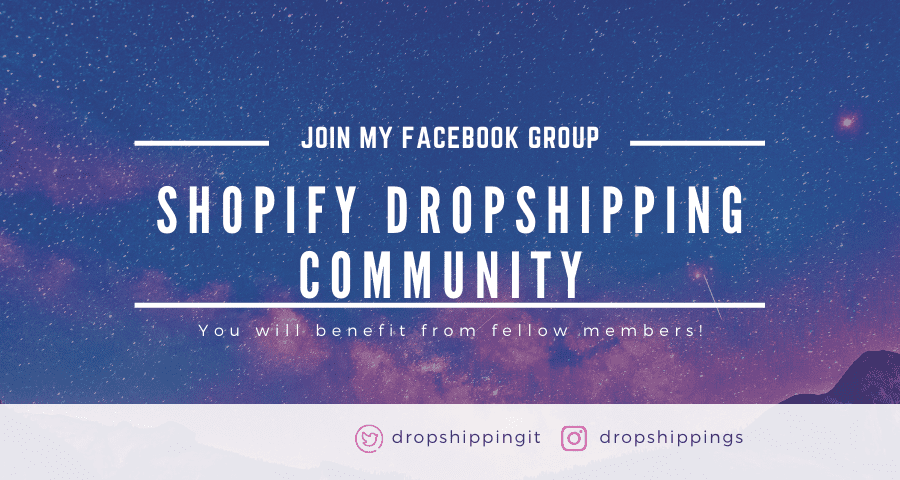 Do you have any questions in regard to an eCommerce website cost? let us know below.