WooCommerce vs Shopify — Which Should You Switch To?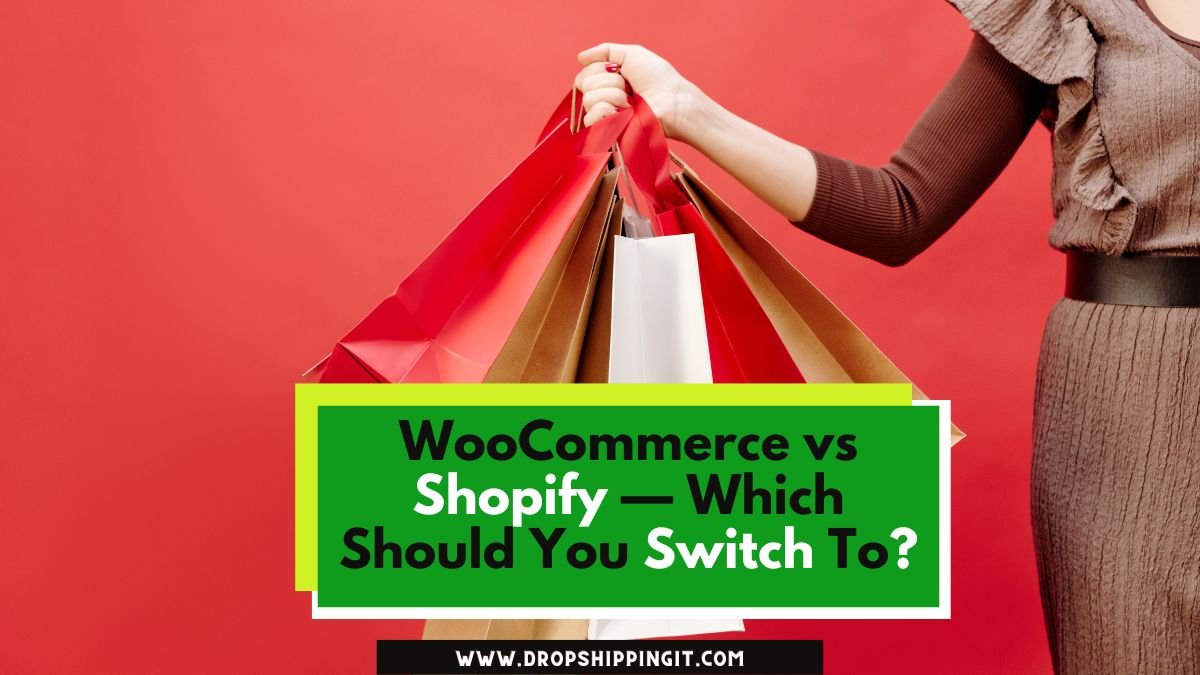 In this WooCommerce vs Shopify analysis, we'll contrast two industry titans. First, read on to find out which of these two industry leaders in online store builders is most suited to your business.
Its e-commerce features are superior to WooCommerce's and are simpler to use. There are also no plugins or security upgrades to manage. It works exceptionally well as a dropshipping solution.
Table of Contents
WooCommerce vs Shopify — Overview
Two of the most well-known platforms for doing so are WooCommerce and Shopify.
However, the two platforms were similar. For example, WooCommerce is a plugin for WordPress; thus, it can only be used if you already have a WordPress website, whereas Shopify is an "all-in-one" online store builder that allows you to create a whole website.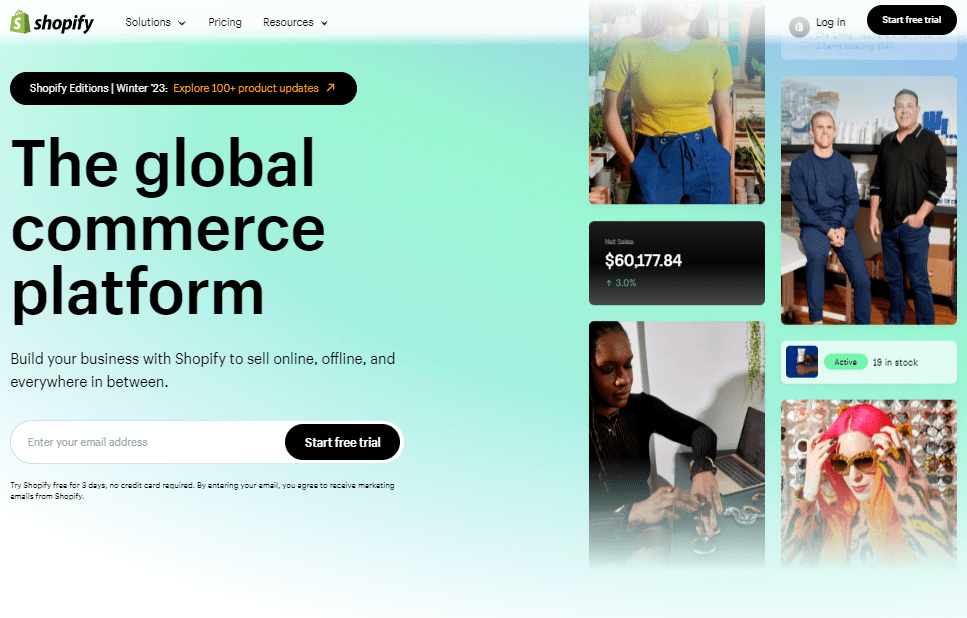 WooCommerce is free and open-source software, but Shopify was designed to be a commercial e-commerce platform.
The two platforms are the most often used terms in the online ecommerce market. For example, Builtwith, a business that compiles data on the Internet, estimates that 42% of all online stores are run on either Shopify or WooCommerce, with the former powering 4.4 million live sites and the latter 7.2 million.
How WooCommerce and Shopify Work
Shopify is a simple platform to use. Shopify is a web-based e-commerce platform that can be accessed and used from any device with an Internet connection without downloading or installing additional software.
Sign up for a free trial and enjoy 3 months of Shopify for $1/month on Select Plans.
Shopify Themes, a content management system and payment processing are all 'out-of-the-box' tools with the software.
Just sign up for a free trial of Shopify, load it up with your products and content, and then add to a paid plan when you're ready to launch a store.
Setting a WordPress storefront is a prerequisite for using WooCommerce. In this case, you can either use
Hosted WordPress; or
Self-hosted WordPress.
Like Shopify, hosted WordPress (which you can access at wordpress.com) is a SaaS platform.
You can use robust features to build and manage a simple website in exchange for a monthly access charge.
Adding the WooCommerce plugin to your WordPress-hosted site unlocks powerful e-commerce capabilities.
When you download WordPress from wordpress.org and install it on your server, you use the self-hosted software of WordPress.
It shares the exact free and open nature of WooCommerce.
You'll need to build three significant actions in the process to convert your self-hosted WordPress site into a WooCommerce-powered online store:
Buy web hosting
Install WordPress
Install the WooCommerce plugin.
Web hosting terms specializing in "managed WordPress hosting," like Kinsta and WP Engine, are your best bet for a streamlined and trustworthy online store-both good stuff from an SEO and user experience perspective.
When you've settled on a hosting service, you can download WordPress from WordPress.org at no cost and set it up on your site.
Then, install the WooCommerce extension.
After this, you may use WooCommerce right from the WordPress administration area.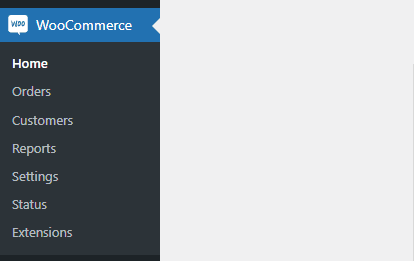 After you've set up your online store's backend with WordPress and WooCommerce or begun your free trial of Shopify, you can move on to the fun part: customizing your shop's appearance.
So, let's examine the similarities and differences between WooCommerce and Shopify themes.
Ecommerce features
To this point, we have compared the aesthetics of WooCommerce and Shopify stores and, to a lesser extent, their ease of management. Now, however, we reach the selling of the matter: an investigation of their sales prowess.
The Types Of Products To Sell
As long as you're selling legal goods, the possibilities regarding what you can sell using WooCommerce and Shopify are endless.
Both WooCommerce and Shopify support selling physical and digital products out of the box; however, Shopify curiously demands the installation of its free 'Digital Download' app before selling digital products.
There is a 5GB limit on the size of files that can be sold with this, so if you need to sell a greater file size, you'll need to use a different app (more on apps in a bit).
WooCommerce does not limit file size restrictions on downloadable products; however, your hosting provider may.
To sell additional types of products, such as subscriptions, access to memberships, etc., you will likely need to pay a subscription fee to a plugin or app.
Product Options
Shopify only lets you have 3 different product options and 100 different variants.
Products have options, which are fundamental characteristics like color, size, and material, and variants, which are permutations of those options.
That's why a pair of blue suede shoes is considered one variety while a pair of green leather shoes is considered another.
In the jargon of WooCommerce, you'll find that "attributes" refer to product options while "variations" refer to product variations. So while there does not appear to be a cap on attribute creation, the default limit on total variants is 50.
The limits can be increased on both systems if they are insufficient. Shopify users can achieve this using a third-party app like "Infinity Options." In addition, limits on product options can be adjusted in WooCommerce with a single line of code added to your WordPress site's code (in the wp-config.php file).
WooCommerce's variation limit can be increased, but doing so may slow down your site if you need to be more careful (especially if you need high-quality hosting).
Shopify makes adding and setting prices for product options and variants slightly simpler.
WooCommerce requires creating a new 'variable product' for each product option or variant you want to sell. Adding these options or variants can take time due to the many menus and select boxes you'll need to use.
On the other hand, Shopify automatically populates most variant data and presents it in a more streamlined and logical format.
In addition, it provides user-friendly bulk editing capabilities (depicted in the image below), allowing you to quickly and easily apply uniform pricing, stock levels, product codes, etc., to several variants at once.
Sales Channels
Simply put, a "sales channel" is any method of distribution through which a product is offered for sale. For example, it might be your e-commerce website, a social media platform like Facebook, or a third-party marketplace like Etsy or Amazon.
Shopify provides key sales channels right out of the box, which can be managed without leaving the dashboard.
Your Online Store
The "Buy Button" (which enables you to incorporate "buy buttons" (e-commerce functionality) into any website or blog).
You can take advantage of Shopify's 'Shop' streamlined checkout options with the help of the Shop Pay system and sell through the Shopping app if you use the Shopify 'Shop' channel.
Additional sales channels, such as Amazon or eBay, can be integrated into your Shopify business via third-party apps from Shopify's app store.
Shopify's 'apps and sales channels' settings are where you'll add and configure your various sales channels.
When you add a new sales channel, it will be accessible directly from Shopify's main menu.
Indeed, WooCommerce's sales channels aren't as "built-in" as Shopify's are, but that's true of the platform overall. Some of them, though, are obtainable as official WooCommerce extensions and, like Shopify's, make it simple to sell across different platforms.
Accepting Payments
Payment processing should be one of your first undertakings when setting up an online store.
WooCommerce and Shopify include a "payment gateway" feature allowing you to accept online customer payments.
Some well-known examples of payment gateways are Stripe, PayPal, and WorldPay.
By including its payment gateway, "Shopify Payments," it makes accepting credit card payments a breeze. Using this instead of a third-party service, you can save money on transaction costs.
Shopify Payments is only supported in the following countries at this time:
• Hong Kong Special Administrative Region
• The United States of America
• UK
• Switzerland
• New Zealand
• Netherlands
• Sweden
• Spain
• Singapore
• Portugal
• Japan
• Italy
• Ireland
• Germany
• France
• Finland
• Denmark
• Czechia
• Canada
• Belgium
• Austria
• Austria
Suppose you are located outside of these countries. In that case, you will need to utilize a third-party payment gateway, and transaction fees will apply (they will be covered in further detail in the pricing section of this comparison).
Go to your Shopify dashboard and navigate Settings > Payments to select, activate, and manage your preferred payment processor.
There are over a hundred options for processing payments (each available depending on your location).
Linking a payment gateway to your Shopify website is a relatively simple process. However, it would help if you answered some questions about your business and supplied contact information before you could start.
Installing a WordPress plugin is required to link a payment gateway with WooCommerce. The WooCommerce website lists 84 payment processors, including widely used services like Stripe, PayPal, Square, and Authorize.Net.
WooCommerce does not impose any transaction fees for using a third-party gateway, unlike Shopify; nonetheless, the credit card processing costs levied by individual payment processors still apply.
WooCommerce Payments is the built-in payment gateway for WooCommerce, making it a viable alternative to Shopify's Payments Pro.
There's a one-click installation button right where you need it: on the WooCommerce dashboard in WordPress, under the "Set up payments" heading.
You can also search for specific payment gateways in the plugins section of WordPress.
How easily they can be integrated hinges on several factors:
Your WordPress version
What version of WooCommerce are you running?
The PHP (Scripting Language) version being used by your WordPress website
Your WordPress site could be fixed if any of the above needs are updated.
Thus, if your WordPress installation could be more optimal, integrating a payment gateway into WooCommerce could necessitate more technical settings and tinkering than in Shopify.
Both Shopify and WooCommerce support numerous payment gateways, but Shopify makes integrating a payment processor into your online store more straightforward.
WooCommerce, on the other hand, comes out on top when it comes to transaction costs because, unlike Shopify, it does not impose such fees when a user chooses to use a different payment gateway.
WooCommerce vs the Shopify' Buy Button'
In the previous section on sales channels, it was indicated that Shopify provides its users with a "buy button" that can be used to embed products (either individual ones or catalogs) on any website.
It includes websites that WordPress powers.
Therefore, using Shopify to sell items on a WordPress website is possible. Should you even bother?
When compared to WooCommerce, the selling functionality that comes with a Shopify Buy Button is, to put it bluntly, extremely limited.
Using a Buy Button might be a good option if you want to embed products here and there on your site. However, if you want to work your WordPress website into a fully functional online store, the WooCommerce plugin is the way to go.
If you require an online store, your best bet is to build a stand-alone store with the full version of Shopify or use WordPress with WooCommerce. Both of these options are available through WordPress.
Dropshipping
When you sell goods through dropshipping, you don't have to worry about manufacturing, purchasing, storing, or selling any of the products yourself.
Get started with Shopify dropshipping.
Shopify has the apps and tools to connect you to reliable dropshipping suppliers. Jumpstart your business with Shopify Today.
Try Shopify free for 14 days; no credit card is required.
Instead, you have customers order products through your online store, and then you send those orders to a third-party supplier. After that, the supplier will ship the items to your customer and charge you a fee for this service.
WooCommerce and Shopify allow you to dropship products, and the process is very similar: you install a third-party app (Shopify) or plugin on your website (WooCommerce).
Shopify provides a significantly more significant number of dropshipping suppliers and apps you can collaborate with than any other platform.
At this time, Shopify's app store had over 440 dropshipping applications. Apps for well-known services such as AliExpress,Dsers and Printful along with many popular others.
There are presently just 15 dropshipping-related options listed in WooCommerce's extensions store. The options you have accessible to you while using WooCommerce are more limited.
However, if you search for dropshipping plugins in the dashboard of your WordPress installation, a great lot more will be brought to light.
Among these plugins are several important print-on-demand dropshipping providers, such as Printful.
In general, though, Shopify offers more options in this sector.
Themes
A "theme" is a pre-designed template that you can apply to your Shopify or WooCommerce store and use as the starting point for the design of your store. It is the starting point for the design of whichever store you choose.
Quality and the breadth of themes
You can get WooCommerce themes from many places, including the WordPress theme directory, the WooCommerce website, or third-party suppliers like Theme Forest, just a few of the available options. Because of this, it is difficult to give an exact number of available people.
When this article was written, 1,604 WooCommerce store themes were available in the WordPress theme directory and 64 on the WooCommerce website.
Only three store themes featured on the WooCommerce website are free; however, all 1,604 store themes listed in the WordPress theme directory are free.
Regarding Shopify, the official Shopify theme store is typically where one can source the best templates. It is because every theme contained within is supported (either by Shopify's customer service team or the theme developer) and is guaranteed to work effectively with the Shopify content management system.
Best themes Optimized for selling online
Take your store from launch to scale with themes Packed with built‑in features that make selling easy, exclusively on the Shopify Theme Store.

Third-party themes are also accessible for Shopify from various third-party template stores; however, you should proceed with caution in this area because obtaining support for them will be more complex, and the risk that they include harmful code is higher.
Currently, 106 premium themes and 11 free ones are available for download from the Shopify Theme Store. However, because the premium themes range from $180 to $350, most new businesses would be better off beginning with one of the free themes- all of the very high quality and easy to configure.
However, these are more expensive than premium WooCommerce themes; in the WooCommerce theme store, you can purchase designs for $39.
One of the aspects of the Shopify theme store that I appreciate the most is the filters provided to assist you in sorting through the various available themes.
For example, you can ask Shopify, for instance, to only display themes that allow age verification or EU translations, or you can ask Shopify to show you themes best suited to a large or a small product inventory.
These make finding templates that best match your brand and goals easier.
You are restricted to searching by industry type on the WooCommerce website and cannot arrange templates in price order. The filters that are available to you there are significantly more essential.
The following are some of the most critical aspects I've observed about the quantity and quality of themes offered by WooCommerce and Shopify:
WooCommerce has a significant advantage regarding the number of store templates accessible; WordPress users can access thousands.
Regarding quality, you should expect comparable results using WooCommerce or Shopify. However, you want to be sure you're using a template of the highest possible quality. In that case, it's best to acquire it from an official theme store, the WooCommerce website, and the Shopify theme store, respectively.
Shopify makes it easier to pick the best theme for your project. It is primarily because of its helpful filtering mechanism, but it could also be because there are fewer themes to consider while setting up your store.
The Scalability Of Themes
Both WooCommerce and Shopify provide you with the ability to customize your theme. With WooCommerce, this is accomplished using the 'customizer' controls that come standard with WordPress, which allow you to change things like colors, header images, background images, and so on. Shopify, on the other hand, uses its controls.
Shopify provides you with a similar selection of settings to tinker with, although, depending on the theme, they may be slightly more granular than WordPress.
(For theme, while all Shopify themes enable you to alter your fonts quickly, this is not always the case with WordPress ones.)
The controls for the user's appearance within Shopify are generally easier to utilize. However, you have fine-grained control over the appearance of your website (which changes in real-time on the right), but the options on the left side of the page have been thoughtfully arranged to prevent things from ever becoming too overwhelming.
There is always the option of using code to customize your theme, which is available in addition to Shopify and WordPress options. For example, you can use WordPress' "theme file editor" to add changes to the CSS code of a WooCommerce theme. Shopify also provides its users with access to a theme editor that is quite similar to WordPress'.
In the case of Shopify, theme files require Liquid, a templating language built exclusively for updating Shopify templates; hence, even if you have some expertise in coding, you may need to spend some time becoming familiar with it.
When it comes to switching themes, both platforms make it incredibly simple for you to either preview or switch to a new theme.
It gives Shopify and WordPress / WooCommerce an initial advantage over its primary competitors, Wix and Squarespace, because neither of those platforms allows you to switch to a different theme anytime.
WooCommerce and Shopify offer much theme flexibility so you can choose between the two depending on your needs. However, if you are new to web design, you will find Shopify to have a more manageable learning curve for changing designs. It is because Shopify offers a more user-friendly interface.
After you have completed your theme installation, it is time to begin stocking your store with various products. In that case, how does this functionality work under WooCommerce and Shopify?
Let's get into that by analyzing the similarities and differences between Shopify and woo-commerce's user interfaces.
Interface And Ease Of Use
Since WooCommerce is a plugin for WordPress, the technical process of adding products and setting content includes using the WordPress content management system (CMS).
Both the WordPress CMS and the Shopify CMS operate in a manner that is, to a large extent, comparable. For example, both work a menu on the left side of the screen that lists options used to configure the content on the right side of the screen.
However, once you have the WooCommerce plugin installed on your WordPress website, you will have access to various selling tools that are not generally included in a WordPress website. In addition, you will have access to orders, customers, coupons, extensions, and various other features once a WooCommerce section — becomes visible in the main menu of WordPress.
(However, for some strange reason, your products are not included in this menu and must be accessed using a different icon or link.)
You will have access to the typical choices inside the products area, including the ability to add or delete products, modify inventory levels, assign products to categories, and so on.
The WooCommerce user experience is generally satisfactory, and the tool is straightforward.
On the other hand, the interface needs to be updated because it relies heavily on text and brings to mind a lot of CMS products that I used to work with in the mid-2000s.
However, it must be more aesthetically pleasing and up-to-date than the Shopify interface.
WooCommerce's 'utilitarian' vibe reflects its open-source, developer-led makings!
Even while the WooCommerce system is easy to install, getting to that point is invariably more difficult (and takes more time) than anything you'll come across when using Shopify.
To begin using WooCommerce, download WordPress, purchase some hosting, upload WordPress to your hosting, and install the WooCommerce plugin. As you can see, there are quite a few processes involved.
Even though the Shopify interface is relatively easy to use than woo-commerce's, it is considerably easier to start working with Shopify.
Web design newcomers are the perfect audience for something like this because of its accessibility.
Web design newcomers are the perfect audience for something like this because of its accessibility.
Importing-Exporting products into WooCommerce and Shopify
WooCommerce and Shopify make it easy to bring products into and out of their respective platforms using the import and export functions.
It is done through the use of a CSV file.
Suppose you use Shopify as your e-commerce platform. In that case, the company's standard plans allow you to import up to 50,000 products at once, provided that the file that contains them is less than 15 megabytes in size; however, the Shopify Plus plan allows you to import an infinite number of products (more on plan types later).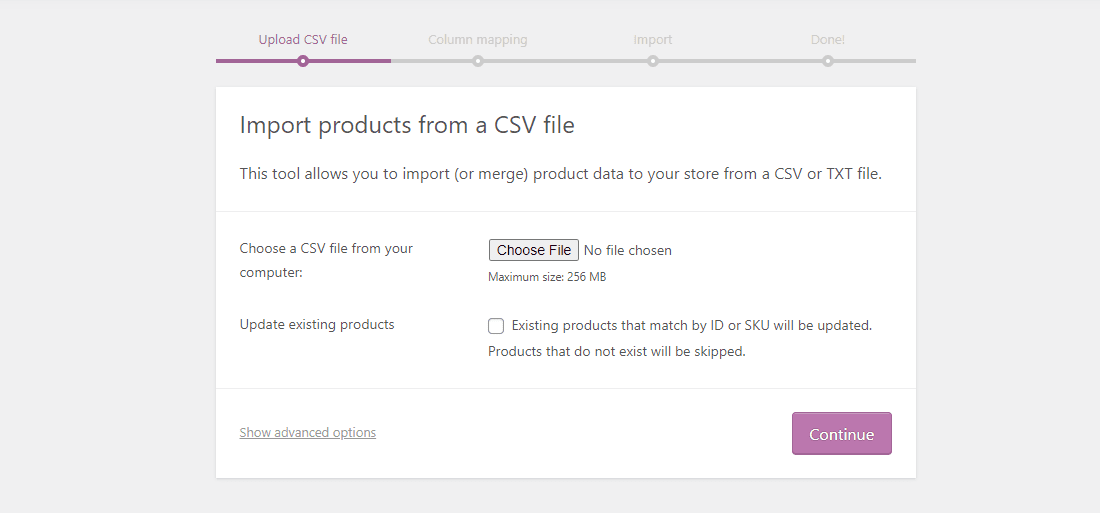 Although WooCommerce does not limit the number of products that can be imported simultaneously, a 50 MB limit on the file size may be used throughout the process.
Our comprehensive comparison of Shopify vs. WordPress is the most effective approach to compare the differences and similarities between these two content management systems (CMS). Other CMS services included in both platforms include blogging, image editing, etc.
When you use WooCommerce, you are functioning within the WordPress ecosystem; hence, all the benefits and drawbacks of adopting WordPress apply to you.
However, for this comparison, WordPress is the better content marketing alternative, and its blogging tool is top-notch.
So, your primary goal is to tie e-commerce to a severe online publication or magazine. In that case, much evidence suggests that WordPress + WooCommerce is preferable to Shopify.
Apps and integrations
Both WooCommerce and Shopify can have more functionality added to them and be configured to work with other software. In the case of WooCommerce, this is accomplished by installing an "plugin," but in the case of Shopify, installing a "app" is required.
Now, because WooCommerce is a component of the WordPress ecosystem, you can technically improve your store by using one of the enormous varieties of WordPress plugins.
For example, when this article was written, the WordPress plugin store featured approximately 60,200 add-ons and extensions.
While not all of these plugins have anything to do with WooCommerce (or even ecommerce in general), You could pull up approximately one thousand results when I searched for WooCommerce-specific plugins in the WordPress dashboard. However, it is still a respectable number!
Compared to the WordPress plugin directory, the Shopify app store has a slightly lower number of available add-ons; nonetheless, there is still a wide selection (over 8,000 ).
Compared to other hosted alternatives like BigCommerce and Squarespace, the number of options is extremely high.
Regarding the available add-ons, you have many options regardless of whether you use WooCommerce or Shopify. You will, however, need to be financially prepared to purchase many of them.
SEO
It is not easy to directly compare the SEO capabilities of WooCommerce and those of Shopify because, in general, you are contrasting Shopify's SEO configuration with that of WordPress and not WooCommerce's SEO capabilities.
Many good factors determine how well an SEO strategy will work for a site built with the WordPress platform (how good the hosting is, the plugins being used, how a theme has been coded, etc.).
Regarding search engine optimization, it is possible to draw broad generalizations regarding each platform's relative strengths and weaknesses.
To begin, both WordPress and Shopify are the main options for search engine optimization, as they can:
Change URLs, meta descriptions, page titles, & other essential SEO aspects easily. To perform some of this in WordPress, you must first install the Yoast SEO plugin). Changing URLs, meta descriptions, and page titles are pretty simple.
Ensure that you are using the correct heading tags.
Please make use of the tools available for blogging for inbound marketing (with WordPress, given its origins as a blogging platform, being stronger here)
Using Yoast, perform an SEO-focused readability assessment on the content of your page note: Shopify users will need to pay extra for this.
When you start looking at technical SEO, also known as optimizations for your website and server that can make your site load faster or improve its crawl ability, things become more involved (search engines can reward with higher rankings).
Again, Shopify does an excellent job of handling the fundamentals, providing you with high-quality hosting, access to a content delivery network (CDN), & reporting tools to measure your store's speed compared to other online retailers' websites.
On the other hand, you may design a super functional SEO setup for a WordPress site if you have the technical expertise (or access to a developer) and the budget for a good hosting service.
It will allow you to rank higher in search engine results and, by extension, your WooCommerce store.
Performing this action often requires coding a lightweight template, purchasing managed WordPress hosting, and using various technical methods like lazy loading, advanced image compression formats, and code minification.
If you get all of this right, you may end up with a site that, from a technical SEO point of view, can outperform a Shopify one. However, it may give you a minor edge in search results in some highly competitive niches, so pay attention to how this affects your industry.
Shopify will be a safer alternative for many merchants, particularly new ones regarding SEO because you will need a lot of knowledge and a budget to get to that point.
Read Also:
Reporting And Analytics
You can monitor your store's performance using the reporting features available through Shopify and WooCommerce.
Some of the most valuable reports that WooCommerce offers are as follows:
Sales by product
Sales by date
Sales by category
Customer downloads.
Coupons used by date
Shopify provides you with a comparable collection of reports and many more.
Even its most basic subscriptions provide you with a vast array of extra data, such as a live view of store visitors, sessions broken down by device, sessions broken down by online store speed, location, top online store searches with no clicks, and a great deal more besides.
And when you move through the pricing tiers in Shopify, you'll gain access to even more advanced reporting features.
However, the reporting features of WooCommerce may be expanded with the help of many available plugins. These plugins provide you with more e-commerce insights. Despite this, there will be an extra cost for these.
Similarly, there are third-party apps for Shopify that can improve the platform's reporting capabilities. Alternatively, you can connect Google Analytics to any platform and use objectives to acquire extra information.
In general, however, when it comes to "out of the box" reporting features, Shopify emerges as the victor.
Bring your business ideas to life for $1/month On the Shopify Platform. Click the Image Below.
Store maintenance and security
Store maintenance
Users of Shopify don't have to worry too much about the upkeep of their online stores as long as they keep the content and products they sell up to date.
Shopify handles all the essential technical parts of the website running, including software upgrades, hosting, server configuration, and other similar tasks. It is a large part of why it is so popular.
Using WooCommerce and WordPress presents a new scenario in which you are responsible for ensuring the following things:
You've got the most recent version of WordPress installed on your site.
The version of WooCommerce you're using is the most recent.
Everything is set up correctly on your hosting account.
Both your theme and your plugins have the most recent versions available.
While part of this work can be done automatically, you must maintain a meticulous check.
For example, using outdated WordPress software or a plugin version will make your site significantly more vulnerable to hacking.
Security Considerations
When using hosted solutions such as Shopify, most of the obligation for maintaining secure security resides with the firms that provide those solutions.
If you are a Shopify merchant, it is essentially Shopify's responsibility to ensure that your website does not contain any security vulnerabilities and that transactions are PCI-compliant.
However, if you are not a Shopify merchant, the bad news is that it is your responsibility to ensure that your website does not contain any security vulnerabilities.
Stores that process card transactions and cardholder data securely and meet the Payment Card Industry Security Standards Council's requirements are considered PCI compliant.
When using Shopify, you will still be required to maintain a high top of security awareness by performing tasks such as setting two-factor authentication (2FA) and ensuring that you use robust passwords. However, Shopify's concern is the central technical aspect of security, not yours.
You do need to consider data backups with Shopify, however, because the firm does not commit to restoring the content or data of your store in the event of a catastrophe! The most prudent action in this situation is to purchase a backup app specifically designed for your needs from the Shopify app store.
If you are not paying a developer to maintain your site using WooCommerce and WordPress, then the final responsibility for all aspects of site security is with you.
It means that it is your responsibility to ensure that your WordPress software, the WooCommerce plugin, and any other plugins or themes you are using are fully up to date.
If this is not maintained, a WordPress website can be hacked.
You must also be aware that some WordPress themes and plugins may contain harmful code that could risk your website's security. It is something that you should avoid installing on your site. As a consequence of this, you need to exercise caution while selecting the ones to install.
You will also need to ensure that whatever plugin you use for processing payments in WooCommerce is PCI compliant. However, any reputable plugins should be PCI compliant, and the popular WooCommerce Payments plugin is undoubtedly PCI compliant.
And as a final point of consideration, you must ensure that you perform routine site backups. The good news is that various plugins can automate this process, and most high-quality hosting providers will generally back up your site automatically.
A WordPress site that has been carefully crafted and meticulously maintained ought to have an exceptionally high level of security.
However, it's safe to state that websites built using Shopify are less vulnerable than websites built with WordPress. It is simply because there needs to be more room for users to disregard the security of their site or to add questionable code to it.
If something goes wrong, the Shopify team should help resolve at least some of the issues (although I still recommend that you make your arrangements for data backups!).
As a result, Shopify will likely provide the highest level of safety for most users and be the easiest option.
Customer support
Shopify offers superior customer support compared to WooCommerce, which is especially important to remember when building your online store.
Customer service is included in the price of every Shopify plan, so if you sign up for one, you won't have to look elsewhere. Support via live chat, email, and phone is provided with every plan, except for the "Starter" plan, which only provides support via live chat and email.
It indicates that there is a person you can contact if your Shopify online store experiences technical difficulties.
Additionally, many online support materials may be accessed, and these materials are available in 21 languages.
It's a different situation regarding WooCommerce: if you're building your website using the plugin and run into problems, it can sometimes be clearer where to turn for help.
You may need assistance from several sources, such as the WooCommerce blog or the WordPress forums, a hosting business, a WordPress web designer, a plugin vendor, or something similar.
Although there is theoretically some support offered from WooCommerce.com, it is only accessible via email, its primary focus is on resolving inquiries about premium extensions, and the company makes no response time commitment.
To receive proper support with WooCommerce, you will need to work directly with a WordPress developer or an organization specializing in developing WordPress.
It is the best way to ensure you receive the assistance you require.
If you are considering selling with WooCommerce, you should investigate the many companies that offer support contracts. These are something that you should look into. A support contract, even though it comes with additional costs, can significantly impact the level of security and functionality provided by your infrastructure.
If you are dead set on building your very own e-commerce store. However, Shopify's customer support is far more readily available to you than it would be with any other platform.
Pricing And Overall Value For The Money
This WooCommerce vs Shopify comparison has thus far focused mainly on the features of each platform. However, costs are essential, and it is crucial to understand how the two platforms compare in terms of their financials.
Shopify customers can choose from one of these five main pricing plans:
Starter, at just $5 every month
Basic, with a cost of $39 each month
Shopify costs $105 each month to use.
Advanced, for a cost of $399 a month
Shopify Plus is available for a flexible price but typically costs around $2,000 per month.
Sign up for a free trial and enjoy 3 months of Shopify for $1/month on Select Plans.
There is also a new pricing option available in select countries called 'Commerce Components,' which Shopify defines as a modular set of solutions intended for the specialized requirements of enterprise companies.' Put a "pick and mix" approach to Shopify features for larger firms.
When paid this way, the average monthly cost of the 'Basic,' 'Shopify,' & 'Advanced' plans is $29, $79, and $299, respectively.
Paying upfront for an annual plan entitles you to a 25% discount; when paid for in this manner, the 'Basic,' 'Shopify,' and 'Advanced' plans work out to be $29, $79, and $299
The free trial of Shopify allows you to test the platform's core features.
GDPR Compliance
Note that this is not professional legal advice; the following observations on GDPR in Shopify and WooCommerce represent a view on the matter rather than a formal legal opinion. Therefore, when dealing with GDPR issues on your website, it is highly recommended that you get the advice of an attorney.
Because of the General Data Protection Regulation (GDPR) implemented by the EU in 2018, running an online store now necessitates complying with many additional legal requirements regarding data protection and personal privacy.
For a website to comply with the General Data Protection Regulation (GDPR), the owner of the website typically needs to complete the following four things:
Provide disclaimers, terms and conditions, and privacy and cookie policies on your website.
Allow users of a website to give or withdraw their consent to using non-essential cookies by providing a means to do so (and log that consent too).
Safeguard the confidentiality of the data you process and store.
When people sign up for mailing lists, ensure you get their informed agreement that it is appropriate to send them e-newsletters.
You will be able to satisfy the first three standards using Shopify. The safe processing and collection of customer data is Shopify's duty, given that it is a hosted e-commerce platform (although, as a website owner, you still should ensure that any data captured on your Shopify store is done so legally.
Adding privacy & cookie policies to your store and designing compliant data capture forms are both easy tasks that can be accomplished with Shopify.
Regarding the fourth condition, to obtain consent before cookies are used, Shopify is not the best. It does not come with a cookie banner generator compliant with GDPR; to obtain one, you must purchase a fitting app on Shopify's app store or allow a third-party GDPR feature such as cookies.
Even if there are a lot of WordPress plugins available for gathering and keeping data in a way that is consistent with the GDPR, it is ultimately your responsibility to select the appropriate ones and make sure that your store is compliant with the GDPR. So it is the case when using WooCommerce.
It is one of how WooCommerce stands out in comparison to Shopify; even though Shopify makes a point of emphasizing the fact that GDPR compliance is fundamentally the store owner's responsibility, it is probably safe to conclude that Shopify shoulders some responsibility for enforcing GDPR compliance, at least for the basic aspects of data capture, storage, & security. WooCommerce
You are more on your own when using WooCommerce; however, because of the enormous user base of WordPress, there are a large number of materials and plugins available to assist you in constructing a WordPress website that complies with GDPR.
On the other hand, Shopify provides you with a little greater degree of GDPR compliance "out of the box."
The Shopify dropshipping starter kit
I suggest you look at Shopify's dropshipping starter kit if you are interested in dropshipping. With this starter kit, you get several days of free access to Shopify and many bundled resources and tools that guide you in launching a successful dropshipping store. If you are interested in dropshipping, look at this starter kit.
International selling
If you are serious about expanding a business based on an online store, you must consider selling in many currencies and multiple languages.
Multi-currency selling
Regarding selling products in multiple currencies, Shopify and WooCommerce are both superior options to many other solutions on the market, including the trendy platforms Wix and Squarespace.
It is because it is technically possible to have a store built with Shopify or WooCommerce to accept product payments in the visitor's native currency. It is different from many other online website builders, though.
Buying a plugin is required to accomplish this goal (yet again!) when using WooCommerce. However, many of these enable end-to-end purchases in the visitor's native currency. Still, you will need to see that any plugin you employ for this reason is compatible with the WordPress theme you are using (not all will be).
You must also ensure that the plugin you purchase allows checkout to be completed in the user's native currency. For example, some plugins give nothing more than a country switcher that displays prices (local currency), but checkout is always completed in the store's default currency.
On the other hand, Shopify provides a unique built-in function called "Shopify Markets" to handle all aspects of international selling, including currencies, international domains, and languages.
It is simple to activate and among the best aspects of the Shopify platform. It allows you to display the correct version of your site to the right audience in the right currency without requiring additional costs or apps.
Multilingual selling
Although Shopify is the more intuitive option for selling in multiple currencies, WooCommerce is the superior alternative for offering support for multiple languages.
Because of this, it is possible to make a website in a large number of various language versions by using a plugin called "WordPress Multilingual." The platform it sits on, WordPress can do so.
It comes at an additional cost, but it is a very flexible plugin many large firms use to translate their WordPress websites. It is utilized by a lot of smaller businesses as well.
The multilingual features of Shopify are free at no additional cost and do not require the installation of any apps; however, there is a cap of 20 on the number of languages that can be used to translate your store.
Therefore, if you plan to sell in many different languages, the option that offers the most flexibility is WooCommerce.
Point of sale
The process of taking payments for goods that are being sold in person at a physical place is referred to as the "Point of Sale," abbreviated to "POS" (a retail outlet, market stall, pop-up shop, etc.).
You can receive product payments using a card reader and other in-person selling tools when an ecommerce platform has POS capabilities. For example, your online store will record each sale, and your inventory levels will be updated immediately.
You may use either Shopify POS or WooCommerce to facilitate point-of-sale selling, but the processes required to set each up are somewhat different.
When using WooCommerce for point of sale, you will always need to add a plugin and work with third-party services and hardware (as seen in the screenshot to the right), whereas Shopify includes its point of sale system with all of its plans except for the "Starter" one.
Shopify POS is available in two flavors: POS Lite and POS Pro. The latter gives you access to more sophisticated point-of-sale features than the former (multiple selling locations, sales attribution, custom receipt printing, etc.).
The strategy taken by WooCommerce means you can utilize a greater variety of selling hardware at the point of sale; thus, this may be preferable for some merchants.
The more 'built-in,' tightly integrated approach to POS that Shopify takes means less configuration work is necessary, and, arguably, the system is more resilient. Additionally, Shopify makes a wide variety of point-of-sale (POS) hardware accessible through its hardware store (pictured above).
In addition, the Shopify app store contains several applications that, when installed on a user's computer, make it possible to connect an external point-of-sale (POS) system to an existing Shopify online store.
In conclusion, if we're talking about win-of-sale systems, I'll give that Shopify comes out on top.
Abandoned Cart Recovery
The term "abandoned cart recovery" refers to the process in which customers who have partially completed a purchase on your website are located and encouraged to finish the transaction, typically through an email sent automatically and containing a promotional coupon.
Because this is a built-in feature offered on all Shopify plans, setting this in Shopify is an extremely simple process.
Additionally, it is a good feature because it affords you the following:
A great deal of flexibility in determining the kinds of conditions that should result in the sending of an abandoned email
An email editor that is intuitive to use and enables the creation of visually appealing follow-up mailings automatically.
You may get an idea of the kinds of automated "workflows" and journeys that can be created using the feature by looking at the screenshot below.
As for WooCommerce, you've undoubtedly seen the trend by now; however, if you want to add abandoned cart features, you'll need to install a plugin. 
Shopify is the apparent victor in this matchup since its in-built features for preventing abandoned carts are of such high quality that they are free.
Automatic tax calculation
Accurate tax computations are right, given the legal obligations involved, although they can generate a lot of administrative work for professional merchants.
Shopify makes it possible to automatically apply the appropriate tax rates in most nations, which will significantly benefit retailers offering digital products to European Union (EU) customers.
The VAT MOSS rules (short for "VAT Mini One Stop Shop") mandate that your company collect value-added tax at the rate required in the nation where the customer resides when your company sells a digital good to a consumer in an EU state.
It is something that Shopify takes care of automatically when you utilize its Digital Downloads app, a fantastic feature that saves a tonne of time.
Regarding WooCommerce, automatic tax collection is also an option, and thank goodness it does not require using a plugin. However, collecting certain taxes will necessitate using a third-party tool, such as VAT MOSS, or subtracting VAT from purchase prices in response to the entry of a VAT number at the point of sale.
In a nutshell, the tax calculation capabilities of both platforms are fairly good; however, since Shopify's built-in tax computation handles VAT MOSS better, this round also goes to Shopify.
Learn how to obtain Shopify for one dollar per month here.
If you are interested in using Shopify, there is a specific way to sign up for the service to receive a special discount on your initial purchase. How to do it:
Click on this (link) to begin a free trial.
It would help to upgrade to a premium plan when your free trial elapses. If you begin your trial by clicking the link above, you can start the first three months of service at only one dollar per month.
Sign up for a free trial and enjoy 3 months of Shopify for $1/month on Select Plans.
The features that are available to you on each Shopify plan fluctuate depending on which plan you're on, as you might imagine; nonetheless, there are a few key differences that you should be aware of, which are as follows:
The 'Starter' plan enables you to integrate products & product catalogs on an existing site (Shopify' buy button') and sell via social media; however, you cannot use it to construct a stand-alone online store using it.
The 'Starter' plan does not include the ability to employ any point-of-sale (POS) features.
The number of users who have access to your Shopify account varies greatly depending on the plan that you have purchased.
As Shopify plans become more expensive, the company's transaction and credit card processing expenses will decrease.
If you upgrade to the "Advanced" plan or a higher one, you'll have access to more advanced features for conducting international sales—namely, the function to estimate and collect duties and import taxes.
The 'Shopify Plus plan is an enterprise-grade plan targeted toward larger enterprises or those with more advanced requirements regarding APIs, server uptime, job automation, and support.
You are eligible for significant savings when you pay for one year, two, or three years of service in advance.
What about the WooCommerce plugin?
Since it is an open-source platform we covered earlier, it is free to use in every sense of the word.
However, there will always be some costs associated with using WooCommerce.
It is because it is hosted on a WordPress site, which inherently involves some financial investment. The following are examples of costs associated with using WordPress:
The purchase of an SSL certificate
The acquisition of a theme
Subscription fees (if using hosted WordPress)
Payments for premium plugins
Payments for hosting (if you run WordPress on your plugin)
Payments to a developer or design agency for maintenance fees
You can start a store using WooCommerce at a very low cost, especially if you utilize inexpensive shared hosting and look for free plugins and themes to use with the platform. However, how well something will function and how well it will appear are two very different questions!
About the costs of running an online store with WooCommerce, you're contending with a "how long is a piece of string?" situation that will very much hinge on your technical mastery, your requirements, traffic to your site, and the volume of sales you're likely to generate. In other words, these factors will determine how much it will cost to run an online store with WooCommerce.
However, it is common for skilled WooCommerce merchants to spend several hundred dollars monthly on their site (premium hosting alone can cost this much).
Regarding pricing, the most important thing to remember is not to view WooCommerce as a free option and Shopify as the "expensive" one.
Instead, spending less on Shopify than on a WordPress/WooCommerce setup is feasible while receiving a better product with Shopify.
Pros and Cons of WooCommerce vs Shopify
Advantages of WooCommerce over Shopify
Using WooCommerce is a far better option for e-commerce than a "Shopify buy button" if you already use WordPress. WooCommerce is also a much better option if you are already using WordPress.
Regarding the technical aspects of SEO, using WordPress and WooCommerce provides you with more flexibility.
WooCommerce allows you to provide more product options for your customers (Shopify does let you lift product options; however, a third-party plugin is required).
You won't have to pay anything to use it, even though there are fees involved with using WordPress (for things like hosting, themes, and third-party plugins, among other things).
It lets you work with a greater variety of POS software and hardware.
It lets you conduct business in additional languages (via the WPML plugin).
Compared to Shopify, WordPress and WooCommerce offer a significantly broader selection of themes.
 WordPress and WooCommerce offer a significantly broader selection of plugins than Shopify for its users.
Alternatives to WooCommerce and Shopify
Even though WooCommerce and Shopify are two of the most well-known store builders currently accessible, many other competing products exist to consider.
BigCommerce is undoubtedly the most obvious option to Shopify regarding hosted solutions because it comes with comparable features and price points. Read more about the details of BigCommerce and Shopify in our comparison article.
It is interesting to note that BigCommerce is now also available as a plugin for WordPress.
Check out our comparison of Shopify vs Wix to learn more, or look at our shootout between Wix and WordPress. Another popular hosted solution is Wix, which is also known as Squarespace.
Bring your business ideas to life for $1/month On the Shopify Platform. Click the Image Below.
Regarding ecommerce plugins for WordPress, Ecwid is one of the most popular options. However, unlike WooCommerce, it does not include an open-source component, and there is a recurring charge (on the plus side, you get access to much better customer support). You can find additional information about Ecwid by reading our review of Ecwid and our comparison of Ecwid to Shopify.
WP Easy Cart, Easy Digital Downloads, and BigCommerce are well-known ecommerce plugins popular with WordPress.
WooCommerce vs Shopify: Summary
When we analyze to establish which ecommerce store builder is superior to the other, our final call is almost always predicated on the feature sets of the two contenders.
Compared to Shopify, WooCommerce is slightly different in how things work. The fact is that both of these tools provide you with access to outstanding selling functionality, and you can construct a first-rate online store using either one.
Therefore, deciding which of these tools is superior depends on the features rather than the circumstances under which you plan to sell products online.
If you already have a WordPress site that you are extremely content with and want to add ecommerce, then WooCommerce is the tool you should choose from because it is the more robust option. Even though it is possible to combine Shopify with WordPress by using the Buy Button feature of WordPress (or any of several third-party plugins), doing so will only give you a small fraction of the advanced ecommerce features that WooCommerce offers.
Another benefit of combining WooCommerce and WordPress is the setup's incredible adaptability. Because of the open-source nature of both of these tools, it is possible to construct virtually any kind of e-commerce website imaginable so long as you have sufficient knowledge of web building. Shopify is more of a "walled garden" in web development than WordPress and WooCommerce. However, Shopify allows you more access to its code and APIs than most rival platforms.
On the other hand, if you want to build an online store from the ground up, particularly if you are still relatively inexperienced in web design and e-commerce, you will discover that Shopify is the vastly superior option. It has a gentle learning curve; it is incredibly scalable, and in comparison to other hosted solutions, its ecommerce feature set is the best-of-class option available.
It is also a particularly excellent option for merchants considering starting a dropshipping business because it offers a wide variety of apps and provides users with a free dropshipping startup kit.
Shopify is a "set it and forgets it" platform. Using WordPress to set up an online store will often involve a relatively steep learning curve and many moving parts (hosting, CMS installation, plugins, updates). However, if you use Shopify, you won't have to worry about nearly as many things because the platform handles almost everything for you.
We always urge our products to test out both e-commerce platforms that we compare side-by-side so that they may decide which one is best.
What are your thoughts when comparing WooCommerce with Shopify? Please provide your thoughts on this comparison and any questions regarding either tool in the comments section below. We read every one of them, and we will try our best to be of assistance. Get it!
Small Request
Kindly share it with your friends. Especially the ones you believe need this information. Sign Up Now and Get your first 3 months for only $1 monthly.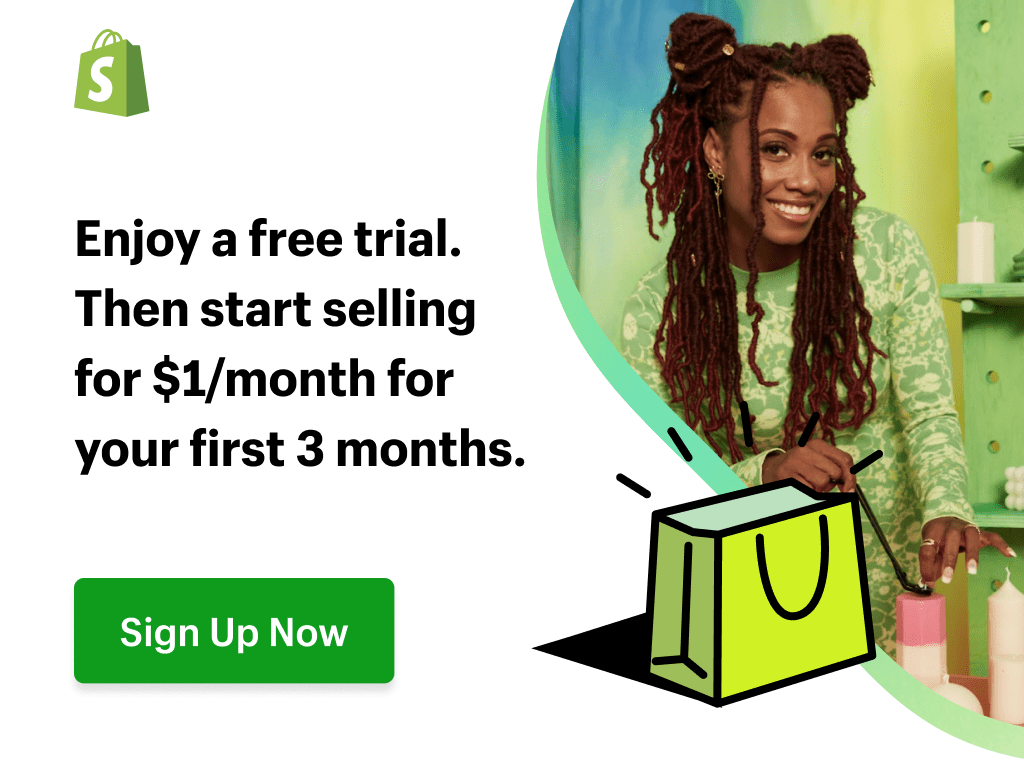 Sharing this information with others can make a huge difference. You may ask why.
Well, the truth is, my main aim is to provide the best information about drop shipping for both beginners and experienced dropshippers.
And I plan to continue doing so for as long as I can.
I would also like to thank those who support my work by reading and sharing my content.
Trust me, when you take your time and share, it will greatly help me and others needing this information.
Here are some great suggestions:
Pin it
Share it on another blog.
Share on Facebook (Share it with friends and even on Facebook groups)
Tweet it
Stumble it
This will only take a few seconds of your time, and I would appreciate it.
I appreciate you a lot. Thank you!
Join my Shopify dropshipping group mastermind and follow my blog to learn more about Shopify tips, dropshipping guides, tricks and checklists, and e-commerce in general.
If you enjoyed and learned something from this post, you can get me updates for free!
I send out email newsletters about new posts published on the blog, tips and tricks to help you grow your dropshipping business, new YouTube videos to give you more insights about the e-commerce market, and much more.
If you enjoyed reading this, you could as well join my Facebook group. Thank you for reading how to make money dropshipping online from the comfort of your home.
Click here to Join My Facebook Mastermind Group
WooCommerce vs Shopify — FAQs
Should I switch from WooCommerce to Shopify?
If you wish to run an online store on WordPress, it is generally recommended that you stick with WooCommerce as your shopping cart software. If, on the other hand, you find it difficult to manage all of the moving parts involved with a WordPress and WooCommerce setup (hosting, plugins, security updates, etc.), and you want to weigh migrating to a completely new 'all-in-one' setup, then there is a lot around using Shopify. Shopify is an e-commerce platform that allows users to create online stores to sell their products.
Can I switch to WooCommerce?
Yes. You can quickly export products from Shopify into a CSV file and then use this file to import the products into WooCommerce. You can export products from Shopify into a CSV file. Regarding the website's content, your Shopify website's size will determine whether you must employ a third-party app to export your pages & blog posts into a file compatible with WordPress. When you have this, importing your content into WordPress should be easy.
Is Shopify a more applicable option than WooCommerce?
The question can be answered by saying that WooCommerce, not Shopify, is the superior choice for adding an online store to an existing WordPress website.
On the other hand, Shopify is often considered the superior option when building an independent online store from the ground up (particularly for those new to web design).
Is WooCommerce a more secure platform than Shopify?
It is dependent on how powerful your WordPress installation is. If you have selected themes and plugins from reliable vendors and are keeping them (as well as your WordPress CMS software) up to date, you should generally be fine from a security point of view. For example, you could argue that Shopify is a safer choice than WooCommerce in the long run because there are fewer variables in a Shopify store and since Shopify manages all of the critical aspects of software and security maintenance on your behalf. Shopify also offers a free 14-day trial period.
Is WooCommerce suitable for newbies?
After WooCommerce has been installed on a WordPress site, you will discover that it is easy to operate and has a learning curve on par with other e-commerce platforms.