Is Walmart Dropshipping Profitable?
It's hard to keep up with the ever-increasing online shopping trends, which is why entrepreneurs and small business owners are taking the dropshipping business route to make extra money online by selling products. But Is Walmart Dropshipping Profitable?
Shopify has been the leading player in providing a rounded ecommerce platform with inbuilt features for dropshippers.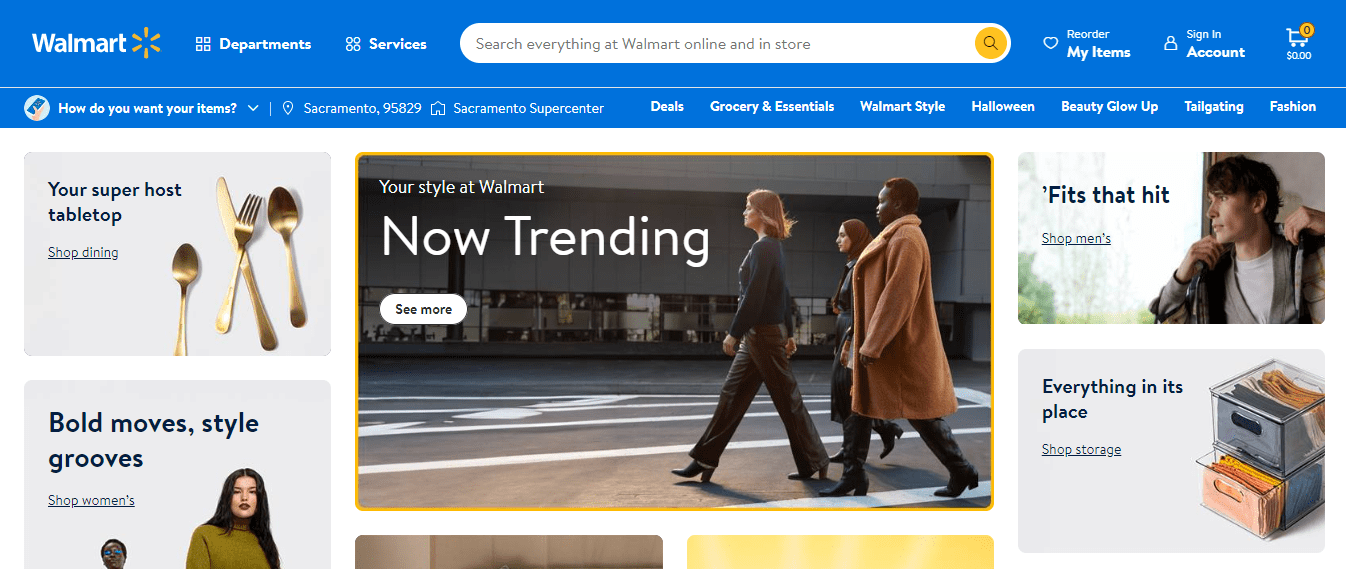 But now Walmart is shaking things by allowing dropshippers to list their products on their marketplace or drop ship to other platforms like Shopify.
Walmart dropshipping can be a profitable revenue venture for ecommerce entrepreneurs looking for new untapped platforms to source products and increase sales.
Walmart is a popular retail store with a large customer base in the United States.
Dropshipping Walmart products Is a good way for dropshippers to reach unique customers unaware of the product in any Walmart local store or on their official website.
Walmart dropshipping allows retailers to sell products through third-party suppliers or platforms like Importing products from Walmart to the Shopify ecommerce platform.
A dropshipper can leverage Walmart as their leading supplier; connecting to Walmart's product catalog increases sales.
Walmart's dropshipping model involves selling products via the third-party platform Shopify. There is no upfront fee associated with Walmart dropshipping, and they don't charge sellers to register on their platform.
As a dropshipper, you can either dropship Walmart products and add a markup or sell products and get commissioned for a successful referral for any complete sale.
It's predicted in 2023; it will aim to make about 7.2% of total ecommerce sales.
The average dropshipping business profit margin ranges from 20-25%, depending on the type of products one sells, the product cost, and the marketing budget involved.
The best way to start Walmart dropshipping is to sell products from Walmart and list them on your Shopify platform, and this is the most accessible and profitable way to run this setup.
While Walmart has strict dropshipping policies, they don't allow sellers to purchase from another seller and ship the same to their customers. They would rather sell Walmart products on another platform.
Starting a Walmart dropshipping is worth the time and investment and tends to give better results if you're willing to do the work.
Consistency is essential, making Walmart's dropshipping business model work, and investing in ads and other promotional avenues is vital.
However, like any eCommerce business, it takes consistent effort to make this business model a success.
According to Ecommerce experts, around 15-20% of dropshipping businesses succeed. There are a lot of successful dropshipping businesses, and each has its unique approach to success.
Dropshipping businesses sometimes fail; poor marketing skills, saturated products, and poorly designed stores contribute.
Table of Contents
Benefits of dropshipping with Walmart
Anyone can start a Walmart dropship, and there are three significant ways to do so;
1. Start as a Walmart Dropship Vendor
You can resell Walmart products through other eCommerce platforms like Shopify, eBay, and Amazon. You can sell dropshipping products as a Walmart dropship vendor on the Walmart platform.
Retailers can become dropship vendors (DSV) on Walmart, and you can join their vendor program, allowing entrepreneurs to become their platform's suppliers.
If accepted into the Walmart platform, you become a wholesaler or supplier by default, supplying products to Walmart.
You are licensed to ship products to a Walmart Warehouse or deliver the product to the customer using Walmart's DSV program channel.
2. Reselling Walmart Products
If you resell Walmart products, you must purchase them from Walmart and get them shipped.
The reseller can then ship the products to the customer, and this will require prior capital for inventory. This method is different from how a dropshiping business or approach works.
The number of sales one needs or the profit one desires to make depends on the business type one wants to run using Walmart. There are many options; deciding what is best for your business is essential.
If you decide to do this, you will be responsible for inventory, shipping logistics, and packaging if needed.
3. Dropshipping Model on Walmart's Platform
Walmart allows dropshippers to list products directly on their marketplace, which means you will access their customer base; on the other hand, you can't dropship products from Walmart directly to customers.
Understanding the logistics and setup of Walmart dropshipping
Walmart dropshipping offers a certain level of flexibility and helps retailers maximize their profits and focus more energy on marketing, product research, and other aspects that make running a successful dropshipping business successful.
With the right business strategy, Walmart dropshipping offers powerful tools to help your ecommerce business grow.
Walmart provides a secure platform for businesses looking to leverage their resources.
They have a vast inventory, and as a retailer, you can enjoy discounted product offers, which in return allows you to offer competitive pricing for your customers.
Read Also:
Conclusion
Now that we have weighed the gains, benefits, and risks that Walmart dropshipping may come with, this type of business could be very profitable if done with the right strategies.
Dropshipping at Walmart can be very profitable. As a retailer, it is vital to utilize their customer base.
To successfully dropship on Walmart, there is a need to find hot-selling products or focus on a good niche.
You can explore the opportunity Walmart presents that can help propel your small business; there are many marketplaces ot there supporting dropshipping business, while others like Temu don't tolerate it.
Sign up on as many dropshipping supporting marketplaces as possible to increase your chances of making sales and increasing your customer reach.
Therefore, you can join Walmart's dropshipping program, allowing you to add products to their platform and dropship freely to their customer base.
It's upon you to do product research and marketing strategies and develop good product creatives and product descriptions.
You can start your dropshipping journey today; it takes only $1 per month for 3 months, which means Shopify only charges you $1 every month for the next 3 months.
It helps with the learning phase, and you can synchronize your Walmart products to your Shopify store or vice versa; make sure your products and practices align with Walmart reseller policies.
You must stay within their terms of service and respect how their platform works.
Small Request
Kindly share it with your friends. Especially the ones you believe need this information. Sign Up Now and Get your first 3 months for only $1 monthly.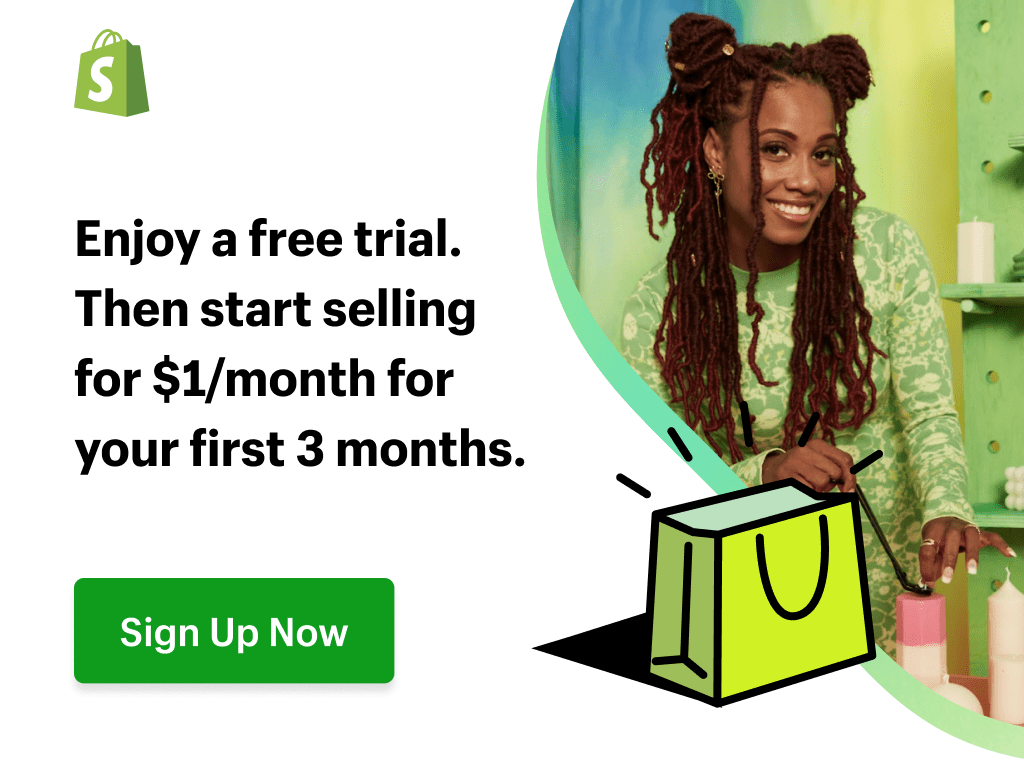 Sharing this information with others can make a huge difference. You may ask why.
Well, the truth is, my main aim is to provide the best information about drop shipping for both beginners and experienced dropshippers.
And I plan to continue doing so for as long as I can.
I would also like to thank those who support my work by reading and sharing my content.
Trust me, when you take your time and share, it will greatly help me and others needing this information.
Here are some great suggestions:
Pin it
Share it on another blog.
Share on Facebook (Share it with friends and even on Facebook groups)
Tweet it
Stumble it
This will only take a few seconds of your time, and I would appreciate it.
I appreciate you a lot. Thank you!
Join my Shopify dropshipping group mastermind and follow my blog to learn more about Shopify tips, dropshipping guides, tricks and checklists, and e-commerce in general.
If you enjoyed and learned something from this post, you can get me updates for free!
I send out email newsletters about new posts published on the blog, tips and tricks to help you grow your dropshipping business, new YouTube videos to give you more insights about the e-commerce market, and much more.
If you enjoyed reading this, you could as well join my Facebook group. Thank you for reading how to make money dropshipping online from the comfort of your home.
Click here to Join My Facebook Mastermind Group