13 Best Online Selling Sites For Listing Products
Pre-internet and eCommerce, the only avenues to sell your valuables without owning a storefront were yard sales and newspapers.
With the proliferation of trading websites and apps, anyone can generate extra income selling almost anything without ever leaving their home.
Online selling has fundamentally altered our perspective on starting a business. And with good reason: 63 percent of shopping experiences begin online, making online selling sites an increasingly profitable way to sell your products.
Are you a collector of cooking utensils wanting to sell? Do you have an antique jewelry backstock? Are you able to obtain a product at wholesale rates through a connection?
Perhaps you're attempting to sell your Beanie Baby collection. (Do not deceive yourself; you do indeed possess one!) Or are you a feng shui practitioner trying to tidy your home space or storage unit?
Whatever your purpose or product, there is a sales channel that is a perfect match for you. We've conducted research and prepared a list of the greatest online selling platforms on which to sell your products.
To curate the list, we'll use a four-pronged approach, which comprises the following:
Create Your Store
Sell Locally
Homemade Goods, Art, and Vintage Marketplaces
"Sell Anything" Marketplaces
Online selling Sites #1: Create Your Store
Creating your online store presents unique challenges, but it can also be gratifying and lucrative if done correctly.
The primary disadvantage is that you must market your site independently and generate your traffic. In essence, you're developing your brand, which takes time.
On the plus side, you keep 100% of your profits — there are no commissions, and you have absolute control over your pricing strategy. This is the ideal platform for creating your online selling website.
(#1). Shopify
When it comes to developing your website to sell your products, Shopify has to be one of the most user-friendly and reliable platforms. Over one million merchants use Shopify as of October 2019.
Are you considering starting an online store? Consider Shopify, the industry's most robust eCommerce platform.
The monthly fee for Shopify is $29 for the basic month. It includes your website, blog, SSL certificates, abandoned shopping cart recovery, and sales channels on social media, among other tools and rewards. There are no startup fees or additional hidden costs unless you choose to use a payment gateway other than the one provided by Shopify.
Read Also:
Shopify is a fantastic platform for launching your eCommerce store. It's easy to use and beginner-friendly, with exceptional customer service.
Additionally, you can modify your store with a variety of Shopify apps. Check out this resource (here) which walks you through the process of launching your Shopify store in under half an hour.
Sell Anything' Marketplaces
These marketplaces make for the most well-known online selling sites and can be used to sell almost any item.
(#2). Bonanza
A marketplace is a place to sell anything.
Although this Seattle-based company is new to the online marketplace sector, it is doing exceptionally well. Bonanza is a big and growing community of online merchants with over 50,000 sellers and 35 million unique items.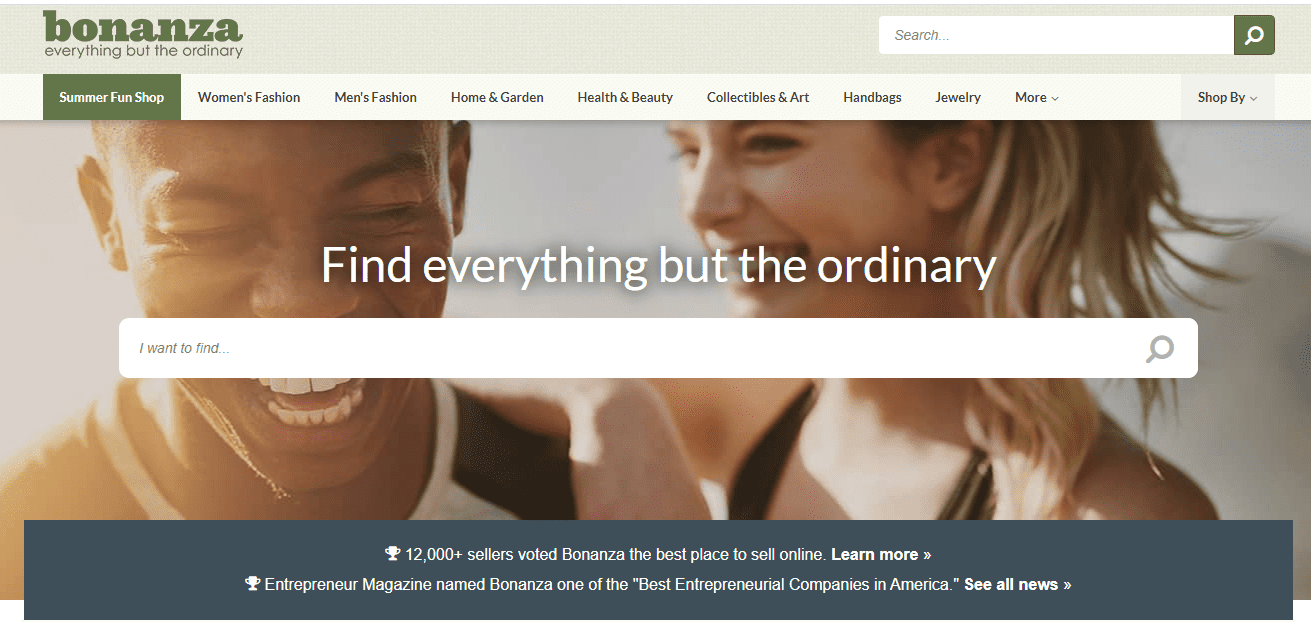 Bonanza was recognized as one of America's "Best Entrepreneurial Companies" by Entrepreneur.com in 2016.
Bonanza's selling fees are relatively low and are calculated based on what they refer to as the Final Offer Value. The Final Offer Value is the sum of the buyer's payment and the percentage of the shipping fee that is greater than $10. Therefore, if you sell an item for $20 and add $12 for shipping, your Final Offer Value will be $22.
The selling fee incurs 2.5 percent of the Final Offer Value or $0.77 in this instance. If you sell items valued at more than $500, the same regulations apply, except that a 1.5 percent flat fee is added to any dollar amount over $500.
This online selling site is ideal for individuals who are unable to pay listing fees. It's easy to set up a shop, and you only pay fees if you make a sale.
(#3). Amazon
Amazon is a well-known, trusted website that sells more than 400 products PER MINUTE. How can it sell that much in such a short period? To be sure, when individuals shop on this site, they feel at ease and confident.
Amazon is well-known for verifying merchants and preventing the sale of counterfeit products on its Marketplace. Additionally, it has won the public's trust by consistently providing the items requested on time.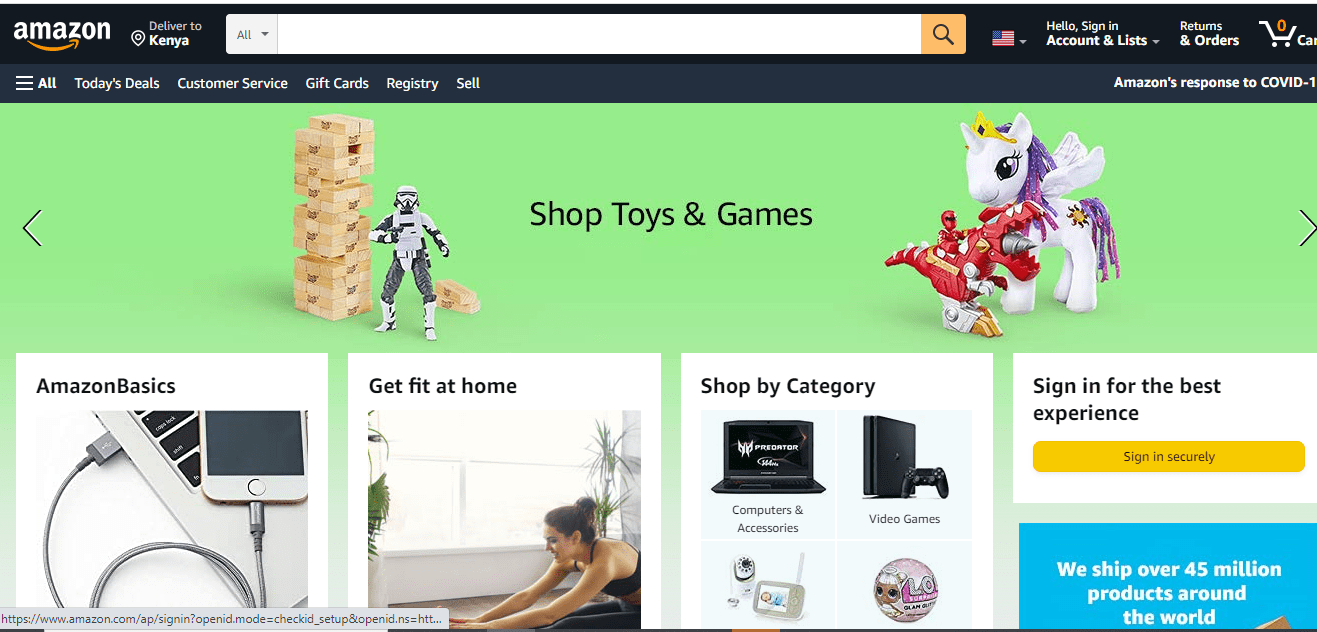 That is why it is so popular as an online shopping destination. While offering these many advantages increases the likelihood of your products being sold, it also increases fees.
Amazon demands an application and a $39.99 monthly fee for a professional selling account. Additionally, there are fees associated with each item. If you plan to sell fewer than 40 items per month, you can sign up for a free individual seller account.
Read Also: How Amazon Dropshipping Works 2021 ( Free Handbook)
Individual seller accounts charge $0.99 per item, plus additional percentage fees based on the category in which your item sells.
Amazon is ideal for businesses wishing to move huge volumes of products or gain exposure to a larger audience.
(#4). eBay
Since 1995, eBay has been the original online selling platform. There can be no doubt about eBay's strength. There is almost nothing that you can not sell on eBay, so if you want to sell anything unusual, this may be the online selling site for you.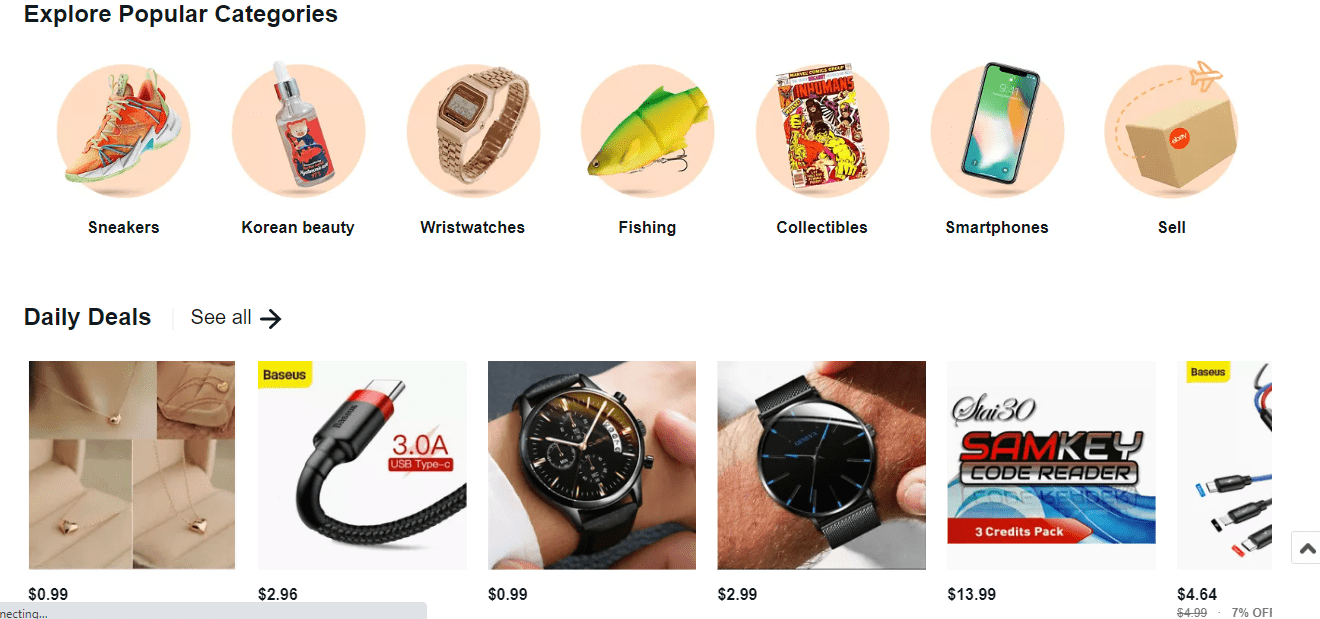 When selling on eBay, keep in mind the fees associated with the transaction. They impose a non-refundable listing fee and an additional "insertion" fee if you choose to list the same item in a different category.
Additionally, there is a "final value fee" equal to a percentage (10-12 percent for most categories) of the price your item sells for, plus a proportion of the shipping fee.
Read Also: eBay Dropshipping Step by Step Guide For Beginners
These fees vary and are computed based on the nature of your product, its quantity, and the categories in which it is listed, as well as the cost of shipping.
According to eBay Statistics from 2021, the company has more than 1.3 billion listings and 182 million users globally.
As is the case with Amazon, it is a massive buyer network. Bear in mind, however, that your clients place less faith in eBay than they do in Amazon.
(#5). VarageSale
VarageSale is a Toronto-based online selling site founded by an ex-elementary school teacher fed up with fraud and bogus listings on classified sites.
The site needs merchants to create a verified Facebook page to verify they use a legitimate profile photograph and name and a personal bio. This increases buyer confidence in transactions by providing them with a clearer picture of who they are working with.
Members of VarageSale can sell products online free of charge. As a seller, you get to create a listing that includes a title, a description, and a product photo. If someone is interested in purchasing your item, they can reserve it, arrange an offline meetup, or make an online payment through Stripe. The platform does not charge merchants a seller or transaction fee at the time of this writing.
Marketplaces for Handcrafted Items, Art, and Vintage
There are numerous online selling sites; the marketplaces for selling jewelry, handcrafted things, art, vintage items, and antique merchandise. The following are our top three picks for this category.
(#6). Handshake
Handshake is a wholesale marketplace that was built and is run by Shopify. It connects suppliers and retailers. Handshake members can be brick-and-mortar or online retailers or both, and the Handshake team handpicks suppliers. You can ably apply to sell wholesale on the platform if you sell unique, distinct products under your brand.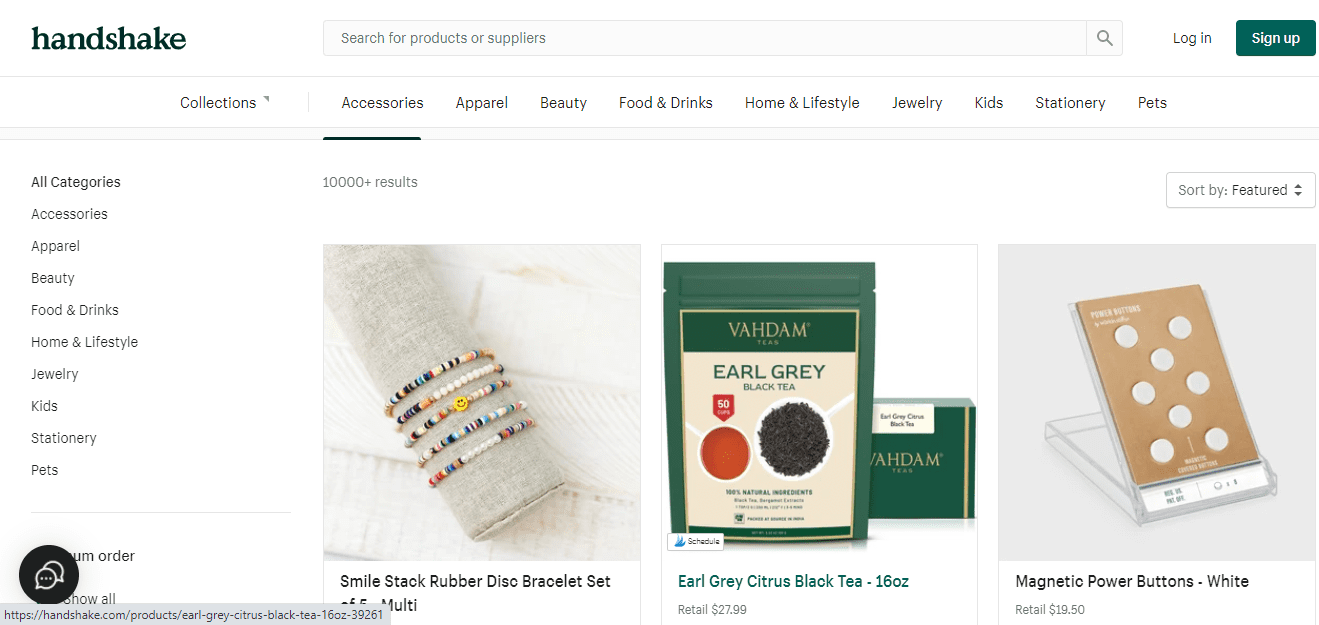 Apart from its large assortment of one-of-a-kind, non-mass-produced products, Handshake differentiates itself from other online marketplaces by integrating with Shopify.
Shopify is the world's top eCommerce platform, enabling wholesalers and retailers to manage inventory, track sales, and place new orders all from the same platform.
Read Also:
Both the wholesalers & retailers may well be leveraging an eCommerce platform. It's especially noteworthy in the world of wholesale marketplaces, where CSV uploads and other manual upkeep are routinely required.
(#7). Ruby Lane
Ruby Lane, arguably the best online selling site and buying forum for vintage and antiques, was voted the number one recommended selling venue in 2019 by EcommerceBytes. As of November 2020, Ruby Lane had over 1.80 million unique monthly visitors.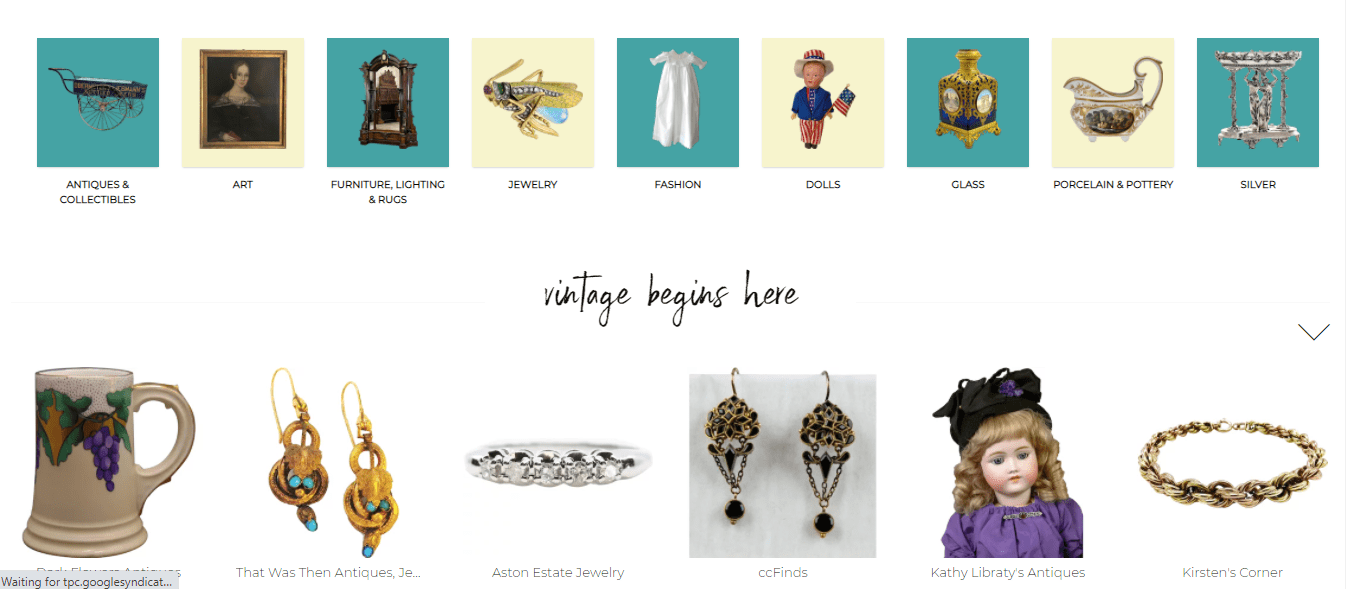 There is no setup fee for a Ruby Lane shop, and the platform does not charge for listings. However, stores with 50 or more items are required to pay a $54 monthly maintenance fee.
The maintenance fee varies according to the number of items listed. Additionally, RubyLane charges a service fee of 6.7 percent on the total of Purchase Orders (excluding sales tax).
This online selling site has been created to connect collectors. If you're looking for a specialist website to sell your antiques and collectibles, this is almost certainly the site for you. However, keep in mind the expenses.
(#8). Etsy
Etsy counts among the best online selling sites where you may sell your stuff online.
Similar to Ruby Lane, Etsy caters to a more specialized market than eBay or Amazon does. You can sell handcrafted items, art, collectibles, and antiques here. Etsy is considered a profitable platform for online selling, with yearly sales topping $4.97 billion in 2019.
Each item listed on Etsy incurs a $0.20 listing fee. The item is retained in your shop for four months or until it sells, whichever happens first. When you sell an item, you will be charged a 5% transaction fee and a 3% plus $0.25 processing fee (the exact amount varies depending on the seller's bank's region).
And, if you're selling from Canada or the US, the transaction fees apply only to the quoted price-not to sales tax. However, if you choose to charge a separate shipping fee to your consumers, the platform will deduct 5% of the total shipping charges.
Etsy is an established and well-respected online selling site. Their ease of use and the overall site in the realm of online selling make this Marketplace one of the greatest spots to sell your items online.
(#9). Chairish
This rapidly expanding online consignment shop specializes in high-end furniture and home furnishings. Chairish makes it simple to list items, and similar to other consignment stores, they take a portion of the sale price.
Chairish retains a percentage of the sale price of your item: 20% of the first $2,500, 12% of the next $22,500, and 3% of the next $15,000 in sales. According to their website, if you sell an item for $40,000, you retain $35,350 of the sale price.

The best thing is that listing your items is free unless you subscribe to their Elite service for $149 each month. You list your items, and Chairish's curators inspect them to ensure they adhere to their criteria. They then enhance the photographs you give and make the item available for purchase.
Chairish also handles shipping logistics, so you don't have to worry about transporting large pieces of furniture just as you don't with dropshipping. Additionally, you can arrange for your shipment if it is more convenient for you.
Chairish is an excellent online selling site for individuals looking to sell furniture and other home furnishings. They adhere to a strict code of ethics, which benefits buyers and collectors.
(#10). Swappa
Swappa is a reputable online selling site.
Do you own a smartphone that you haven't used in a long time?
Do you have a camera lying around in your drawer collecting dust? Perhaps you might consider selling them for cash, as they provide you with little utility. Swappa is a reputable marketplace for the purchase and sale of electrical products.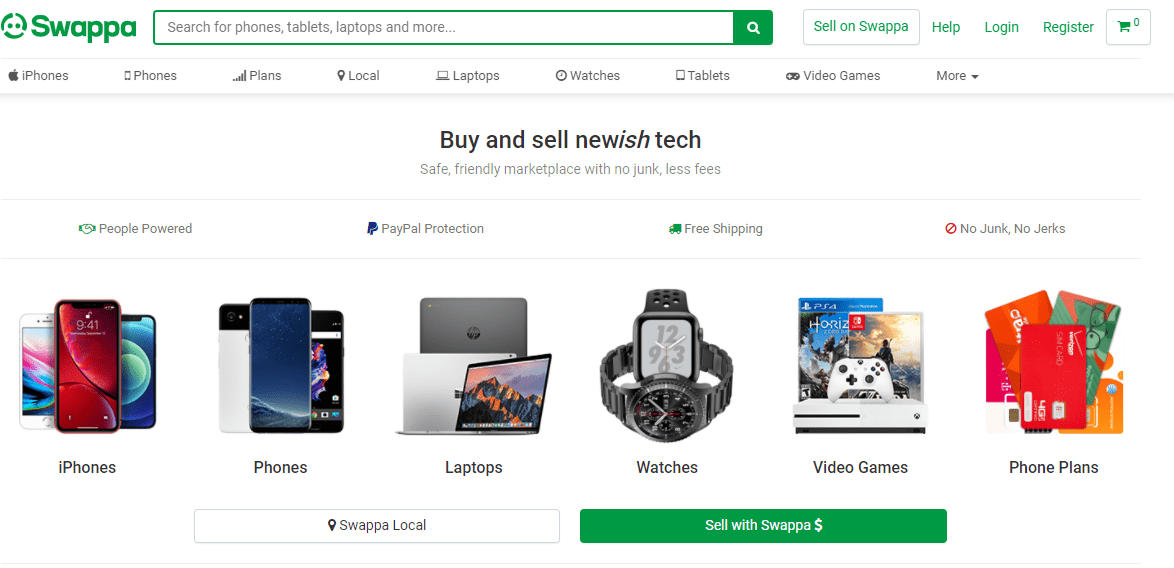 The platform's creators have done an excellent job of weeding out trolls and fraudsters, which has aided in establishing the platform's credibility with consumers.
Naturally, this implies they will extensively inspect your item, which should not be an issue if you sell functional items.
Swappa does not charge merchants for listing creation. Alternatively, for a nominal $5 fee, you can have your listing displayed.
Additionally, Swappa transactions are often processed through PayPal, which charges sellers a fee when buyers make a purchase. Swappa, on the other hand, offers one of the lowest fees of any marketplace on our list.
Additionally, you may use Swappa Local, a variant of the platform that enables you to sell electronic goods within your community.
Sell Locally
You can't go wrong with these local "sell anything" sites, whether you're selling online to clear your home, get rid of old clothing or footwear, or avoid dealing with shipping logistics. Check out these well-known online selling platforms to conduct local business for free and without registration.
(#11). Facebook Marketplace
The Facebook Marketplace was launched in October 2016 to bring people together to buy and sell in their communities. What's intriguing about Facebook Marketplace is its recent announcement that it will begin to support eCommerce merchants.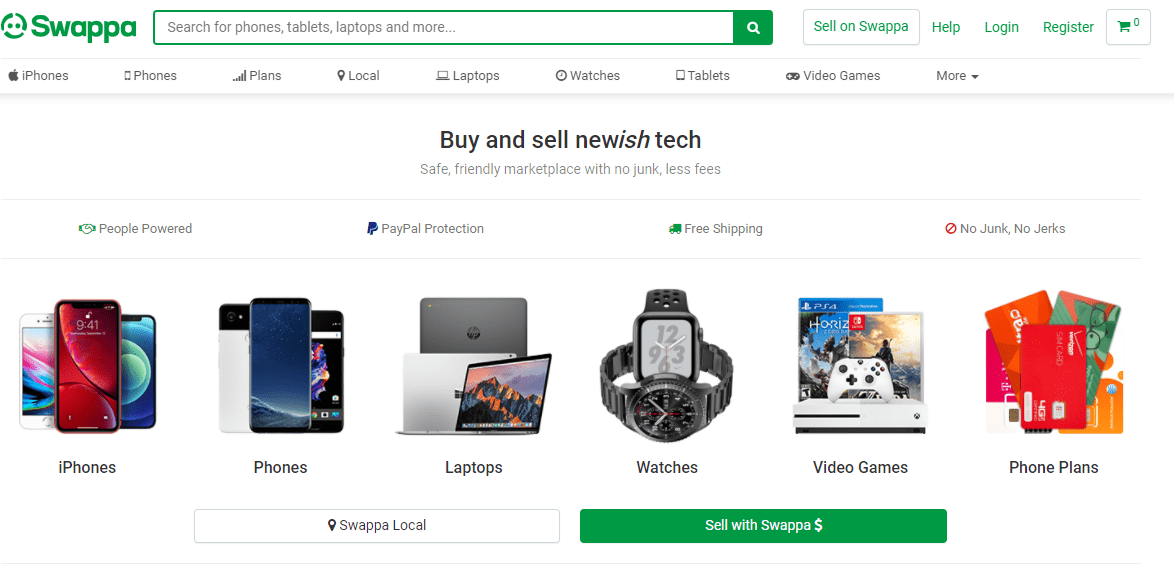 Facebook has worked with online selling platforms such as Shopify to make it easier for merchants to have an online presence in the Marketplace.
There are no listing costs, but you must adhere to particular standards and guidelines as merchants on the Marketplace.
(#12). Craigslist
Craigslist, which is essentially a forum, is easy to use. Craig Newmark founded it in 1995 to provide information on local events in the San Francisco Bay Area.
It is becoming the preferred online selling site for a large number of individuals and businesses alike.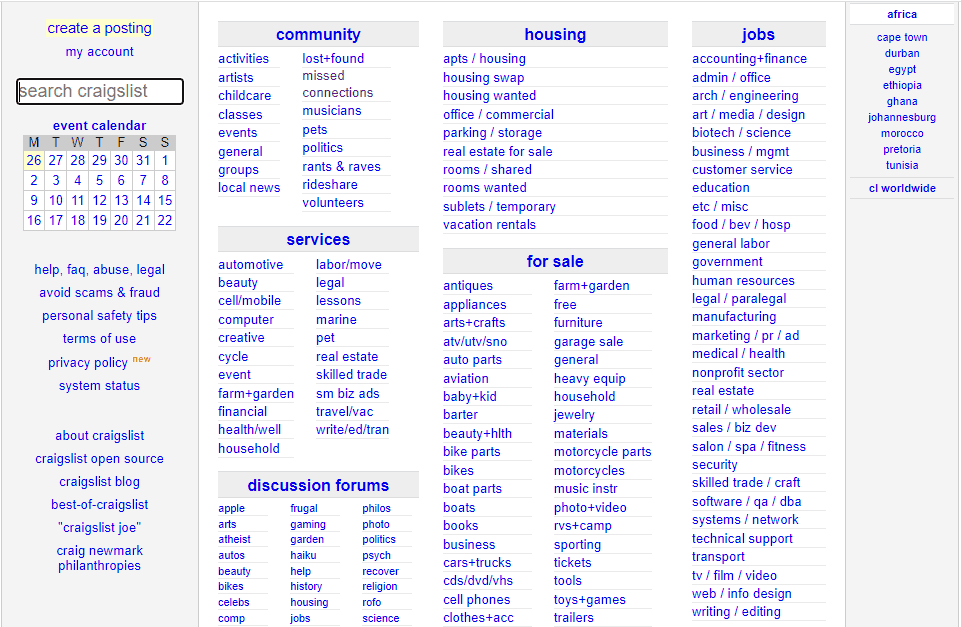 Craigslist's disadvantage is the prevalence of fraud and the "you're on your own" attitude toward fraud and disputes, making it a riskier selling site.
This online Marketplace is ideal for those who like to sell locally and conduct business in person. Certain individuals earn by purchasing low and selling high on Craigslist, a practice known as market arbitrage.
(#13). Nextdoor
Similar to Craigslist, Nextdoor focuses on community and neighbor interaction. It's a place for neighbors to share information about what's happening in their neighborhoods-from advertising a community block party to lamenting the traffic on their streets.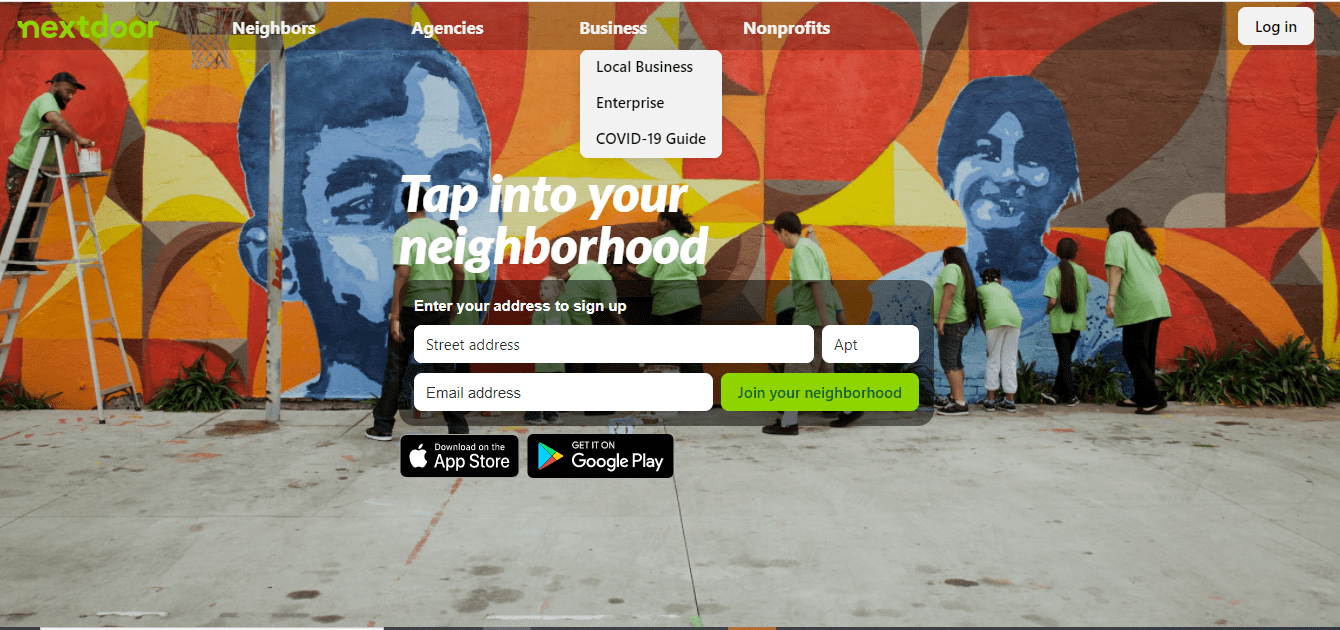 Apart from being a local forum, Nextdoor also features a free online marketplace for selling your wares. As with Craigslist and Facebook Marketplace, there are no listing or membership fees. However, you must meet your buyer in person and complete the transaction.
This platform appears to be a little more secure than Craigslist, as it needs registration and account creation. As a result, it is typically more private and less prone to scams.
Bottom line: Online selling sites
In conclusion, there's always something for everyone.
Whatever you're selling or how you're selling it, there's an online selling site that's right for you. Whether you look to declutter your house, increase the reach of your retail store, or break into the eCommerce market with your brand, you're likely to discover a platform that fits you on our list.
And therefore, a quick rundown of the best online selling sites as listed herein includes:
Shopify
Bonanza
Amazon
eBay
VarageSale
Handshake
Ruby Lane
Etsy
Chairish
Swappa
Facebook Marketplace
Craigslist
Nextdoor
Finally, do you have a favorite site that isn't included on this list? Leave a comment and let us know!
Small Request
Kindly share it with your friends. Especially, the ones you believe really need this information.
Sharing this information with others can make a huge difference. You may ask why?
Well, the truth is, my main aim is to provide the best information pertaining to drop shipping for both beginners and experienced dropshippers.
And I plan to continue doing so for as long as I can.
I would also like to thank those who support the work I do through reading my content and sharing.
Trust me, when you take your time and share it will help a lot not only for me but also for other people who may really be in need of this information.
Here are some great suggestions:
Pin it
Share it on another blog
Share on Facebook (Share it with friends and even on Facebook groups)
Tweet it
Stumble it
This will only take a few seconds of your time and I would really appreciate it.
I appreciate you a lot. Thank you!
Join my Shopify dropshipping group mastermind and follow my blog to learn more about Shopify tips, dropshipping guides, dropshipping tricks and checklists, and e-commerce in general.
If you enjoyed and learned something from this post, you can get updates from me, free of charge!
I send out email newsletters about new posts published on the blog, tips, and tricks to help you grow your dropshipping business, as well as new YouTube videos to give you more insights about the e-commerce market, and much more.
If you enjoyed reading this, you can as well join my Facebook group. Thank you for reading how to make money dropshipping online from the comfort of your home.
Click The Image To Join My Facebook Mastermind Group