Why Is Oberlo Not on Shopify?
One app that is missing from Shopify's app store is Oberlo. As a dropshipper, you may have noticed that Oberlo, once a popular dropshipping tool, is no longer available on Shopify.
This article aims to answer your burning questions, including Why is Oberlo Not on Shopify, how to migrate to other dropshipping tools, and what alternatives are available.
Whether you're an existing Oberlo user or looking for a new dropshipping tool, this article will provide you with the essential information you need to make an informed decision. So, let's get to the details and explore why Oberlo departed from Shopify and the options available.
Table of Contents
An Overview
Shopify store owners who relied on Oberlo for their dropshipping needs were shocked in mid-2022 when the company announced that it would discontinue its popular app.
The merchants had until June 15, 2022, to find an alternative solution, leaving many needing clarification and guidance about what to do next.
Start a free trial today and enjoy 3 months of Shopify for $1/month Instead of $39/month on selected plans. Sign up now
For those unfamiliar, Oberlo was a popular app that allowed Shopify merchants to connect directly with suppliers and manufacturers on AliExpress, streamlining the ordering and repricing processes and enabling them to receive products quickly from Asian markets.
Despite being exclusive to Shopify, the app had over 12,000 users as of May 2022.
In this article, we will provide a comprehensive guide to the situation and offer a list of alternatives that Shopify merchants can use to continue their dropshipping businesses. Check out our recommended options below, all tailored to fit your needs.
Why is Oberlo Not on Shopify?
Recent Events & Other Probable Reasons
Shopify's Competitor owns Oberlo
Oberlo was founded in 2015 by Tomas Slimas and Andrius Slimas. In 2017, Oberlo was acquired by Shopify, then focused on expanding its reach and offering more integrations with Alibaba's platforms, such as AliExpress. As a result, Oberlo may have had conflicting interests with Shopify, which could be why it is not available on the platform.
Shopify has its own Dropshipping App.
Shopify offers its dropshipping app. This app naturally provides functionalities similar to Oberlo, such as product research, importing, and fulfillment. With the app, you can also create a white-labeled storefront that can be customized to your liking. However, since Shopify has its app, it may not see the need for Oberlo on its platform.
Oberlo is Limited in Functionality
Although Oberlo was a popular app, it had some limitations. For instance, Oberlo's product catalog was limited to AliExpress, which may only be suitable for some dropshippers.
Additionally, Oberlo's integration with Shopify was not as seamless as it should be, and you may experience issues with product descriptions, pricing, and inventory management.
As a result, Shopify may have decided to refrain from offering Oberlo on its platform due to these limitations.
Why Oberlo Shut Down their Operations
Shopify has transitioned away from Oberlo and embraced DSers as its new dropshipping solution. According to the company, DSers is a "more optimal solution developed by a trusted Shopify partner." However, the official announcement regarding Oberlo's shutdown did not provide the full story. Looking at recent events and the company's history, it's clear why. In the context of 'Why is Oberlo Not on Shopify,' we'll explore some of these events and their impact.
Oberlo History
Oberlo was founded in 2015 to allow Shopify users to import AliExpress products into their online store. Shopify acquired Oberlo in 2017 for $15 million, and it quickly became a favorite tool for drop shippers. However, the platform's quality declined over time, and in May 2022, Shopify delisted and discontinued Oberlo due to the company's shifting focus on fulfillment. Oberlo's connection with AliExpress and possibly its lack of API integration also contributed to its demise.
Moving forward
Moving forward, Shopify has partnered with DSers as a recommended partner for Oberlo users to migrate to. DSers offers similar automation features through AliExpress and works on multiple platforms beyond Shopify.
With Shopify's investment in the Shopify Fulfillment Network and the acquisition of Deliverr, the company wants to fulfill its orders and remove complexity in the supply chain. This transition is a significant shift for Oberlo users, but alternative solutions are available for dropshipping.
What does this signify for users of Oberlo
Oberlo's discontinuation affected dropshippers who relied on the app for importing AliExpress products to their Shopify store. Upon its shutdown on June 15, 2022, users lost access to customer information, orders, and products. To minimize the impact on businesses, finding an alternative soon is crucial. Fortunately, several alternatives are available, and we've highlighted the best options in the section below.
Get started with Shopify dropshipping.
Shopify has the apps and tools to connect you to reliable dropshipping suppliers. Jumpstart your business with Shopify Today.
Try Shopify free for 14 days; no credit card is required.
DSers, Oberlo's recommended partner, offers a fast migration solution for former Oberlo users. As AliExpress's official partner, DSers boasts a more accurate and faster interface, top-tier automation features, and an order optimization system at a reasonable price point. While DSers is ideal for those who work exclusively with AliExpress and Shopify, there are plenty of other alternatives to explore.
The Best Oberlo Alternative for Shopify
You may be a dropshipper looking for the best Oberlo alternative for your Shopify or other platforms. As a budget-conscious entrepreneur, you need a platform that provides quality suppliers with an excellent track record of fulfillment. In addition, you require a robust toolkit that streamlines your sales process with automation features.
To make an informed decision, it's consequential to research and identify a solution that caters to your unique needs. The ideal platform should offer multiple pricing options, quick delivery times, quality products, proper tracking, and a user-friendly interface.
Read Also:
SaleHoo is a comprehensive tool that ticks all the boxes for a complete dropshipping experience. Adding high-profit products to your Shopify store and other platforms is easy. With thousands of suppliers worldwide, you can easily find hot products to sell.
If you're still undecided, check out our list of top Oberlo alternatives. Once you've chosen, return to this page to learn how to cancel and migrate your Oberlo account hassle-free.
DSers eCommerce Integrations
DSers is a powerful dropshipping tool that allows you to easily import products from qualified suppliers on AliExpress and manage multiple stores across various e-commerce platforms like Shopify, WooCommerce, and Wix.
With over 1.2 million dropshipping users helping to start and scale their e-commerce stores, DSers is a trusted solution for businesses of all sizes. Its fast order placement feature allows you to place hundreds of orders in seconds with just a few clicks, making the ordering process hassle-free.
DSers also provides 24/7 customer service, ensuring users receive prompt assistance. The tool also helps users manage dropshipping suppliers easily and ensures that they never run out of stock with the ability to set multiple suppliers for one product.
DSers also syncs the tracking numbers to your boutique and PayPal automatically once your AliExpress supplier has shipped the order, making order tracking and management a breeze.
With DSers, you can optimize shipping costs and delivery times to improve customer experience and profits. So, for example, if you're looking for a reliable AliExpress dropshipping tool, DSers is an excellent choice.
Dropified
Dropshipping has never been easier with Dropified®. With access to over 75 websites, including AliExpress, eBay, and Alibaba, you can easily find and import profitable products to sell on your online store. Promote your products and drive traffic to your store with Dropified®. It's simple to set up and automate your entire dropshipping process from order fulfillment to delivery.
In addition to these features, Dropified® also offers powerful tools such as adding products in seconds, automatically placing orders, and selling your products for free on Facebook Marketplace. You can also track, manage, and customize orders hassle-free with advanced variant mapping, custom tracking URLs, and custom order notes.
You can streamline your pricing and inventory management with automated rules based on profit margins and shipping costs. Dropified® also allows you to import real product reviews from AliExpress vendors, track your profits with the Profit Dashboard, and automatically sync shipping information. Plus, you can earn additional profits with the cash-back program through Admitad for orders placed on AliExpress.
SaleHoo
Looking for reliable suppliers for your dropshipping business? Look no further than SaleHoo. With over 8,000 pre-vetted suppliers and 2.5 million products, you can trust SaleHoo to help you build a successful business. Don't waste time playing supplier roulette; let SaleHoo provide you with the lists of fabulous suppliers you need. With over 137,000 entrepreneurs already using SaleHoo, you can join the ranks of successful dropshippers today.
SaleHoo offers a variety of solutions to fit your needs. Choose SaleHoo Directory to access a global network of trustworthy suppliers and the Market Research Lab. Or try SaleHoo Dropship to fill your Shopify store with high-profit products in minutes easily. And if you want to take your business to the next level, SaleHoo Educate can provide you with the inside knowledge you need to become a 7-figure dropshipper.
With SaleHoo, you'll get more than just product and supplier details. You'll also have access to a ridiculously helpful support team trained by 6-figure dropshipping experts. And with unlimited 1-1 support via phone, email, live chat, and Facebook, you can get the help you need to succeed.
So why waste time researching when SaleHoo has already done your work? Join the SaleHoo community today and start growing your online store faster. And if you're wondering why Oberlo is not on Shopify, SaleHoo can provide concise, incisive answers.
Importify
Looking to start your own online business but don't want to hold inventory? Look no further than Importify, the dropshipping solution trusted by over 10,000 businesses worldwide.
With Importify, you can easily find and import the best dropshipping products from US, EU, and China suppliers. Our platform supports over 30 popular marketplaces, including AliExpress, Alibaba, and Etsy, so you can quickly add products to your online store.
Not only can you import products, but you can also customize their descriptions with our built-in editor. For example, set pricing rules based on profit margins, create custom description templates, and map advanced product variants.
And if you ever want to change suppliers, our Override feature allows you to seamlessly switch vendors without changing the product URL.
With dropshipping, you don't have to worry about holding inventory or shipping products yourself. Customers purchase products from your online store, and the order goes directly to your supplier for shipping. So you cut the profit from the price differences, making dropshipping a low-risk and high-reward business model.
Importify integrates with popular eCommerce platforms like Shopify, Wix, WooCommerce, and Jumpseller, so you can easily manage your online business.
Are you a supplier looking to expand your business? Join Importify and increase your exposure to over 10,000 online dropshippers. Don't miss out on the opportunity to grow your business with new products.
Sellvia
Sellvia offers a hassle-free way to start your own ecommerce business, focusing on dropshipping and Amazon stores. They provide a wide range of services, including done-for-you dropshipping stores with access to proven best-sellers, turnkey Amazon businesses with unique products to sell, and a team of experts to guide you through the entire process. With a world-class rating of 4.79 on Sitejabber and 4.8/5 on Trustpilot, Sellvia has helped over 200,000 people start successful online businesses.
Their affordable startup costs and all-in-one service model make it easy to launch your ecommerce store and stand out from the crowd. In addition, Sellvia offers a range of branded items that are not available anywhere else, which helps you beat the competition and earn big on Amazon.
Their production and logistics services ensure that all products are printed and shipped under your brand, with no order minimums or inventory required. With Sellvia, you can create a unique brand, set up secure payments, and easily manage your store.
How Do You Cancel Your Oberlo Account
If you already have an Oberlo account and need to cancel it, note that you can no longer install Oberlo on any Shopify account. Uninstalling the app means you won't be able to reinstall it and will lose your data. To cancel your Oberlo account, follow these steps:
Go to 'Apps' in the Shopify admin console.
Click 'Delete' next to Oberlo.
Select a location within Shopify that will inherit Oberlo's app location inventory under the 'Select a location' field.
Click 'Delete.'
If you want to cancel both your Shopify and Oberlo accounts simultaneously, you can close your Shopify store, automatically canceling the Oberlo account. To do this, follow these steps: [insert steps here]. Remember that canceling your Oberlo account will not cancel your
To cancel both your Oberlo and Shopify accounts, follow these steps:
In the Shopify admin console, navigate to 'Settings' and then 'Plan and permissions.'
Click 'Sell or close' in the 'Store status' section.
Click 'Close store' and then 'Confirm' after entering your password.
If your Oberlo account is not connected to Shopify, contact the Oberlo support team for further assistance. Remember that you cannot reinstall Oberlo on any Shopify account, so proceed cautiously before closing your store.
How to Migrate your Oberlo Account
Migrating your Oberlo account to a new platform requires following specific instructions, as each platform has its process. To begin, visit the 'Help Center' for the dropshipping application you've chosen and search for 'migration' or 'migrating from Oberlo.' Many tutorials are available to guide you through the process.
DSers offers a quick migration solution for those moving from Oberlo. By logging into Oberlo and selecting 'Migrate to DSers Now' on the dashboard, you can securely migrate your Oberlo account.
The process will guide you through a series of prompts. Once complete, you can access your previous Oberlo account functions and process any migrated orders or products. You can also schedule your migration for a future date.
DSers vs. Oberlo
DSers and Oberlo are two popular dropshipping tools that allow you to import products from AliExpress to your online store easily. Although they share many similarities, the key difference is their platform compatibility. While DSers can integrate with Shopify, WooCommerce, and Wix, Oberlo, once owned by Shopify, can only integrate with Shopify. If you need to start using Shopify, DSers better fit your dropshipping needs.
Final Thoughts
In conclusion, Oberlo was once a dropshipping app that simplified importing products from AliExpress into your online store. Although Shopify initially owned Oberlo, it is no longer integrated with Shopify.
However, DSers, a similar tool, offers integration with Shopify, WooCommerce, and Wix. So, for example, if you want to cancel your Oberlo account along with your Shopify store, you can close your Shopify store and auto-cancel the Oberlo account.
If you wish to migrate from Oberlo, search for the migration process in the help center of your chosen dropshipping application. It's clear that while Oberlo is not on Shopify anymore, other excellent options are available for dropshippers. Take action now and explore the alternatives to find the perfect tool for your dropshipping business.
Why settle for less? Choose one of the Oberlo alternatives to streamline and grow your dropshipping business today. And to answer the question, "Why is Oberlo Not on Shopify?" it's because Oberlo was acquired by Shopify in 2017 and is now integrated into the Shopify platform.
FAQs
Why is Oberlo gone from Shopify?
Oberlo is no longer available as a standalone app on Shopify. In 2017, Shopify acquired Oberlo and integrated its features directly into the Shopify platform.
Is Oberlo included in Shopify?
No, but Oberlo's features are now included in the Shopify platform. You can access them by clicking "Apps" in your Shopify admin console.
How do I get Oberlo on Shopify?
You don't need to download Oberlo separately since it is already integrated into Shopify. Instead, click on "Apps" in your Shopify admin console and select "Oberlo" to start using its features.
Does Oberlo exist anymore?
Although Oberlo still exists as part of the Shopify platform, its features are accessible to Shopify users under the "Apps" section of the admin console.
Small Request
Kindly share it with your friends. Especially the ones you believe need this information. Sign Up Now and Get your first 3 months for only $1 monthly.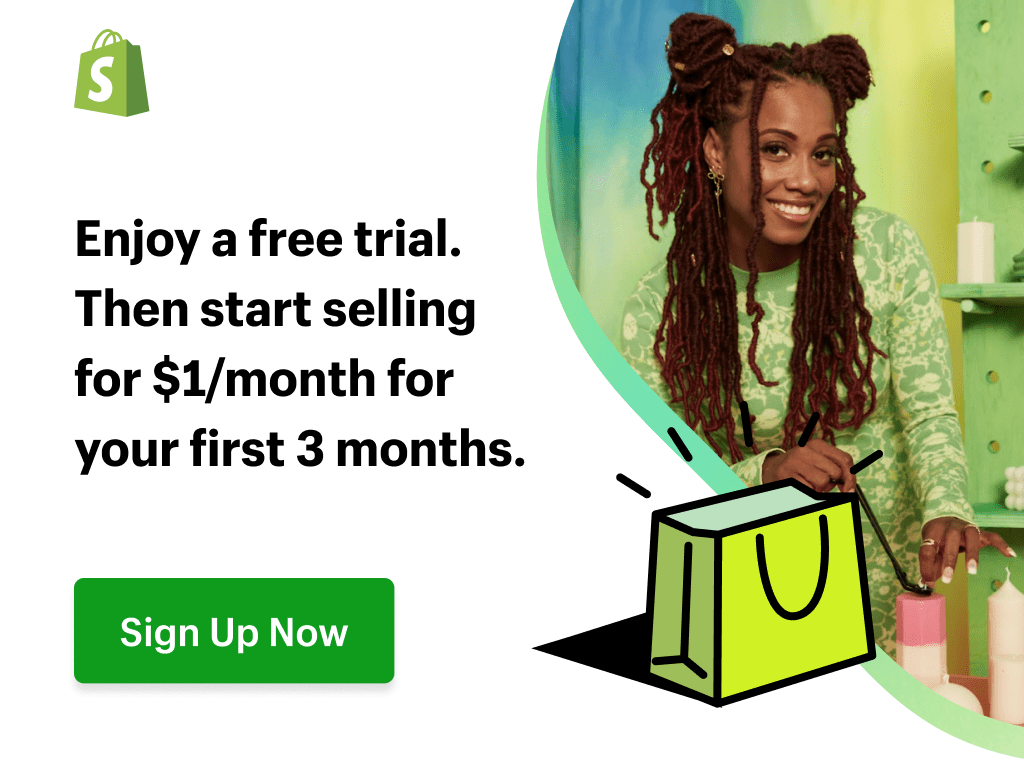 Sharing this information with others can make a huge difference. You may ask why.
Well, the truth is, my main aim is to provide the best information about drop shipping for both beginners and experienced dropshippers.
And I plan to continue doing so for as long as I can.
I would also like to thank those who support my work by reading and sharing my content.
Trust me, when you take your time to share, it will greatly help me and others who need this information.
Here are some great suggestions:
Pin it
Share it on another blog.
Share on Facebook (Share it with friends and even on Facebook groups)
Tweet it
Stumble it
This will only take a few seconds of your time, and I would appreciate it.
I appreciate you a lot. Thank you!
Join my Shopify dropshipping group mastermind and follow my blog to learn more about Shopify tips, dropshipping guides, tricks and checklists, and e-commerce in general.
If you enjoyed and learned something from this post, you can get me updates for free!
I send out email newsletters about new blog posts, tips, and tricks to help you grow your dropshipping business, new YouTube videos to give you more insights into the e-commerce market, and much more.
If you enjoyed reading this, you could also join my Facebook group. Thank you for reading how to make money dropshipping online from the comfort of your home.
Click here to Join My Facebook Mastermind Group