Enhance Product Image With Shopify 3D Scanner On iOS
Apple iOS 17 has incredibly advanced features that help Shopify store users create dynamic 3D Objects that help actualize brand vision.
Shopify 3D scanner on iOS 17 has made adding media to your store more unique and gives options to present our product image or catalog how you want the customers to see your brand.
YOu no longer need to leave the Shopify platform to use this feature; you need to install the Shopify app on your iPhone (preferably Pro model).
You can create these detailed image models or objectives without needing a third-party app, extra cost, or foreign technology.

The Shopify goal has always been to help merchants advance in creativity from store design, product catalog, and branding in general.
Shopify 3D scanner on iOS helps with store customization and increases product conversion.
It is a cutting-edge ecommerce solution available for existing and new stores to be easily accessible on their platform.
Start a free trial today and enjoy 3 months of Shopify for $1/month Instead of $39/month on selected plans. Sign up now
Before Shopify incorporated this new technology, text and images uploaded on their platform were 2D, boring, and very basic.
Product catalog presentation can play a significant role in in-store conversions and dramatically increase brand awareness.
9 out of 10 Shopify stores have relatively basic product representation and need more creativity about the product images or the text format. Still, things are about to change with this new Shopify 3D scanner.
The previous 2D and standard text commonly fail to present the product how we intend it to be; most features like product complexity, individuality, and character must be included. We have been working with what we have until the latest iOS 17 update.
Your product representation must show your product in it entirely; apart from the product details and description, it should show texture, size, and scale.
In most stores, product descriptions are often forgotten if not overlooked, leaving customers to fetch product information somewhere else or to depend entirely on their imagination.
Customers always want to see the product vision in its actual form rather than scrapping information.
Shopify store owners should be enabled to showcase their product's catalog with all the detail and image representation via online sales channels and offline in person.
The product must show texture, dimension, and accurate product shape in full glare.
Sellers have the first-time opportunity to try out this Shopify 3D Scanner, which is user-friendly and offers new users a step-by-step user guide to help sellers design product representations and product catalogs in just a few minutes; nothing is complicated with this 3D modeling feature and requires no technical skills to use it.
If these models are created successfully, it can showcase your brand more and set it apart from the competitors.
Product representation can positively impact your product's catalog and brand assets, help boost customer confidence, and significantly reduce chargeback disputes.
Table of Contents
How to Create 3D Objects for Shopify Products
It's now possible to create 3D objects with Shopify in simple, easy steps;
There is a need to first update your pro model iOS to the latest iOS 17 and install and launch the Shopify app.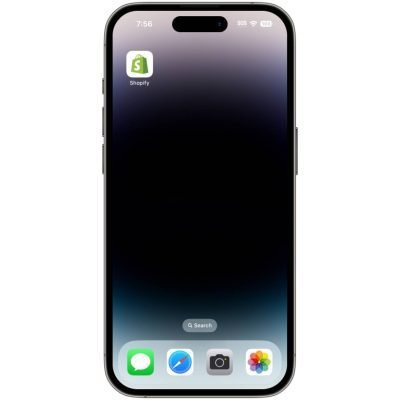 2. You can add a new product by tapping the plus sign + or selecting an existing product on the store.
3. Choose the 'add media ' button and tap on the Shopify 3D scanner.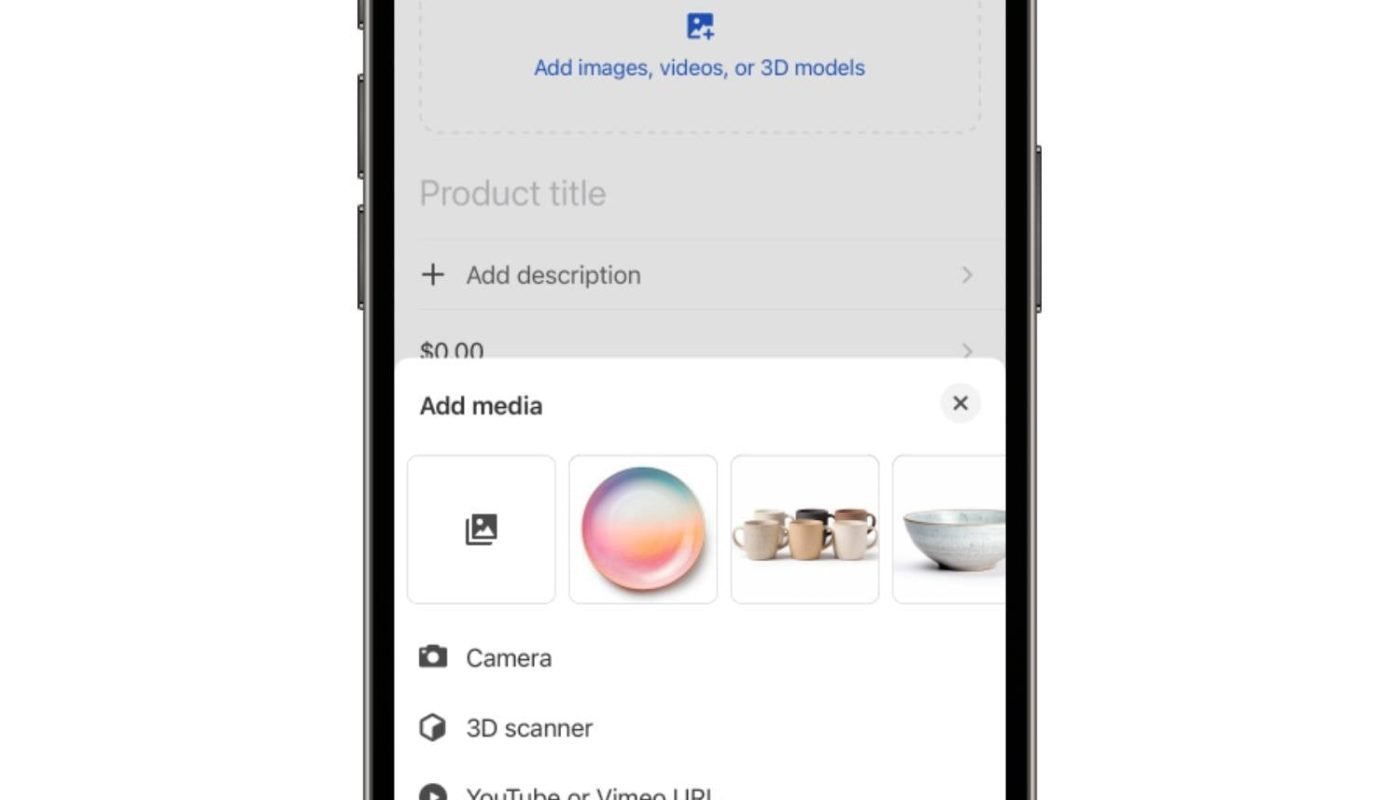 4. Follow the instructions on the prompt screens to capture your object.
5. Once you've captured the product image to your liking, you can review the details and app the changes to the product.
Best tips for using a 3D Scanner for best capture results
Focus on the object; start with the larger one, 8cm in height, length, and width.
Find a surface or smooth space. It would be better to use natural light.
Ensure our object is the only subject, clear around it to be able to capture from all angles.
The background for the capture should be a lighter color than the object.
Invest 10-15 minutes to capture your product perfectly.
Try and run multiple attempts to achieve the best result output
Avoid capturing the objects in shiny or reflecting surfaces or backgrounds, and this will affect the image focus.
The top benefit of creating 3D product models with Shopify
3D objects are the new thing on Shopify; unlike before, when sellers needed clarification on which tools to invest more, these 3 object features make entrepreneurs' lives easier and business operations better.
Save time and money on worthless tools.
For many years, 3D object modeling has existed in the offline world and big industry, but the process seemed complicated for the result.
Many shy from the traditional 3D modeling process because the machines and equipment involved are costly, and the companies involved can set their pricing individually; hence, pricing varies from studio to studio.
Over the years, the expenses involved have made 3D modeling limited to many brands selling products online, but this is different now, with the introduction of iOS 17.
You can create 3D objects directly from your Shopify app, as simple as capturing an image.
3D models of products in your catalog can be easily created in a simple 3-capture process and immediately uploaded to the online store.
It's now easier than ever to change customers' minds about products.
3D object modeling has revolutionized the ecommerce industry and how to do product marketing; customers can now see and understand products better and envision them in their day-to-day lives. It will help merchants with store conversions and reduce return rates or disputes.
The democratization of this process will change the status quo of ecommerce product marketing by making 3D models the standard and what customers come to expect.
It is excellent news for customers, who can now more easily understand and imagine products. It is even better news for merchants who can use the models as a powerful tool to increase conversions and reduce returns.
Read Also:
Increase store conversion and customer confidence.
Customers' bounce rates affect the majority of stores on Shopify; the more they bounce, the higher the impact on your online sales.
In most cases, sellers do their best regarding product descriptions, images, and videos updated on the product page.
But even with all these on the product page, a lot needs to be included that needs updates to increase buyer confidence and conversion rates.
3D modeling solution solves most merchant problems; before this Shopify app and the updated iOS 17 release, customers only experienced 3D modeling in offline rather than online stores.
But for now, they can see a product in a 3D model, see the dimensions and texture, and view it from different angles.
Shopify 3D scanner has helped with 3D modeling, which has helped most merchants reduce returns, chargebacks, and dispute rates.
Conclusion
The 3D model is one of the most exciting releases in the ecommerce world; the freedom it gives merchants to customize their product catalog, details, and texture makes it the best solution.
Shopify e-commerce platform has allowed sellers to change how customers interact with their products.
It has been made easy to capture and create 3D models for product catalogs, contributing to customer retention, boosting confidence, and increasing sales.
Merchants can now enjoy the freedom of integrating 3D models into their Shopify stores and creating unique 3D models for product catalogs.
If you want to reduce returns and work yourself around chargebacks and refunds, it's vital to showcase your products in the best form ever individually.
Small Request
Kindly share it with your friends. Especially the ones you believe need this information. Sign Up Now and Get your first 3 months for only $1 monthly.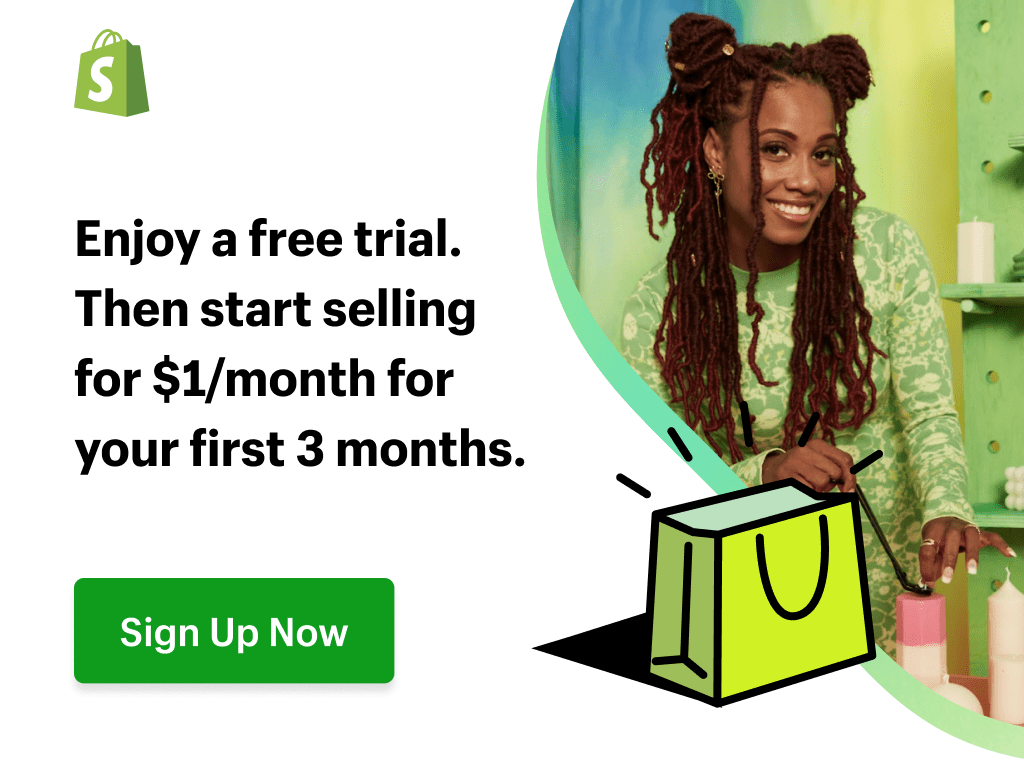 Sharing this information with others can make a huge difference. You may ask why.
Well, the truth is, my main aim is to provide the best information about drop shipping for both beginners and experienced dropshippers.
And I plan to continue doing so for as long as I can.
I would also like to thank those who support my work by reading and sharing my content.
Trust me, when you take your time and share, it will greatly help me and others needing this information.
Here are some great suggestions:
Pin it
Share it on another blog.
Share on Facebook (Share it with friends and even on Facebook groups)
Tweet it
Stumble it
This will only take a few seconds of your time, and I would appreciate it.
I appreciate you a lot. Thank you!
Join my Shopify dropshipping group mastermind and follow my blog to learn more about Shopify tips, dropshipping guides, tricks and checklists, and e-commerce in general.
If you enjoyed and learned something from this post, you can get me updates for free!
I send out email newsletters about new posts published on the blog, tips and tricks to help you grow your dropshipping business, new YouTube videos to give you more insights about the e-commerce market, and much more.
If you enjoyed reading this, you could as well join my Facebook group. Thank you for reading how to make money dropshipping online from the comfort of your home.
Click here to Join My Facebook Mastermind Group