Why 95% of Shopify Stores Close Before Making a Sale.
If you just clicked this link, it means you are wondering, just like me, why Shopify stores close with no sales, or you once had dreams of starting your dropshipping store on Shopify but failed terribly, or you are about to start your dropshipping journey.
Starting a Shopify store is a challenging task. It requires hard work and dedication, which can be challenging for those with online business experience.
Many unknown factors can make or break your success even when you have the basics ready, like your store's design, product selection, marketing strategy, etc.
An inadequate or non-existent marketing strategy is one of the main reasons why most Shopify stores close without making a sale.
A successful dropshipping store requires more than just displaying products and waiting for orders; it needs to have a well-thought-out plan in place on how to reach its target customers, promote itself effectively, and generate leads.
Without a strong marketing strategy, potential customers will never hear about your store and will not be able to generate any sales.
You don't want to be among the 95% of Shopify stores closed for the reasons I will highlight below.
Millions of stores are online, all trying to enter the eCommerce business to build their brands and make massive sell-offs of their products.
Among the stores are store owners who sell the same product as you. They are more advanced in eCommerce and have an Advertisement budget to back it up.
Many stores are created daily on Shopify, but only 5% make it to the end; the remaining 95% either need help to make it or quit the journey.
One would close their store for several reasons despite the time and money invested in creating, researching, and launching.
The dropshipping business has been surrounded by many myths and malicious information about its wealth and getting quick cash.
Table of Contents
5 Reasons Shopify Stores Close Without A Sale
Get Rich Quick Mentality
Now more often than ever, after years of failing to secure a 9-5 job or getting laid off, it is human nature to look for ways to survive and keep up with the effects of recession and life struggles.
At this point, you come across dropshipping. Since you've watched millions of YouTube videos and invested hours watching dropshipping courses bought at half price from Instagram re-sellers (Should be banned), you are more than convinced you can nail it and make it happen.
You've launched your store, of course. Like any other dropshipping store for beginners, you've started with a fashion niche, which every newbie is doing. You just joined the newbie class with everything in your store copied and pasted.
Your small savings are being invested in random ads, and you have yet to determine the result they will yield; all that matters to you is to make money and prove the world wrong.
Facebook ads work miraculously when you expect them to show you results when they dig deep down your wallet, extorting you the few bucks left with the promise of getting sales.
Now, stranded with Ads that don't convert, no money, no moving forward plan, is when you realize dropshipping needs strategic planning and investing your time into learning the nitty-gritty of how not to fail to do dropshipping for the first time.
So, what failed you? It was the niche that every beginner thought was very lucrative, and it is the poor ad targeting, which, if not all newbies think, is just boosting a Facebook post.
You failed to dropship when you copied and pasted someone's niche and store design.
Now, if this was one of the reasons you read this today, rewind and come back with layout strategies of fewer products, narrow down interest, and don't throw cash at Facebook. They are hungry, and yes, they won't say no to a desert.
2. Poor Choice of Niche or product
I just mentioned one in the first point: what makes 95% of Shopify stores close is doing the same thing that made other stores exit the dropshipping business.
When you follow what you think is selling without valid facts to back it up, you are on your way to joining the statistics of failed dropshipping stores.
A niche or product significantly determines your store longevity; out of 10 Shopify stores, 5 are fashion-related, gadget, or survival-related niches.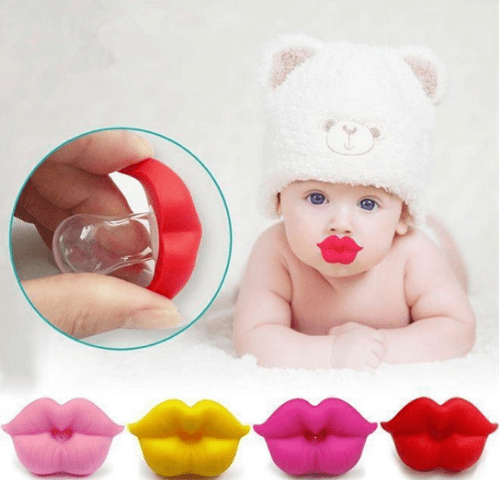 So, what is the best niche you should venture into? I always tell my readers to sell the problem rather than the products.
Many need help with their store since the products listed on their platform don't solve issues or offer solutions.
In most cases, they are in a flooded niche that everyone else is trying to promote and make a sale of, and this is the most brutal truth.
Can you imagine how many customers see the same ad with the same products at different prices from different Shopify stores?
Read Also:
When you target new moms with a product, other stores do the same, and the customer ends with 10 ads. Suppose this was you. Would you place an order?
Choose a niche in high demand but with less competition; how you package your niche plays a role in conversions.
Try as much as possible to be unique in your product choice to stand out among the millions of stores online.
3. Following Passion
When I started, I was told to sell products I was passionate about, so I did, and thus my first 6 stores failed terribly. You may be passionate about something, but that doesn't translate to how badly other people want the product you are crazy about.
In dropshipping, Passion plays a minimal role when choosing your niche and products; you have to go with the demand and the above product or niche that offers solutions.
Passion is admirable, but it is challenging to convert it into sales; a study shows that most successful dropshippers end up selling products they had yet to learn of, despite having the Passion they chose to go where money was.
There are many sectors in Passion matters, but drop shipping is one of them; even though you will meet gurus who will try selling you the passion idea, trade carefully in that line; statistics don't lie.
4. Poor Marketing Skills
You have a hot niche or a good product but need sales skills.
In most cases, newbies tend to do the opposite; instead of advertising the ad account, they boost posts for social media engagements, and they are more pleased with the likes, comments, and shares to make their day when customers tag their friends in the post.
Facebook marketing entails a lot, and you must do audience insight and analyze different interests and pages related to the niche or product you want to launch an ad on.
When you boost a post, you tell Facebook you need just awareness and not conversion.
Most stores close because the owners want to avoid accepting their inefficiency in running ads.
So, when you want to start a dropshipping business, make a Facebook ad account your book, and analyze and study the behavior of your ad; this will help you check performance and your ads spent.
5. Poorly Design Stores
Like an offline office, your store needs to be kept clean and neat regarding navigation and design. Customers should find it easy to find products and make their orders without contacting support or exiting your store.
Many store owners don't want to spend on getting a professional-looking store done for them, and they tend to do it themselves via watching YouTube tutorials on the same.
I am not disputing or rallying against self-learning, but if you know you cannot deliver what is expected, you hire someone to do it for you.
You need to take your online store seriously; just like an offline office, you would have decorated it to ensure it is attractive and professional for returning clients and prospects.
Invest in a good theme, work on product pages, make the store clean and simple, and avoid unnecessary apps that may make your store look spam.
Conclusion
Many Shopify Stores closed this year alone; count yourself lucky you now know why they ended up closed.
If you want to succeed in doing dropshipping business, more so if you are importing products from Aliexpress to Shopify, you must strive to be unique in any niche you want to venture into.
Look for the most different products that are very hard to find and make sure the products are not available locally in stores like Wal-Mart, etc.
Focus on the problem your product is solving and tap into the customer's emotions.
Learn your way into creating an effective advertisement plan, then execute it.
You can only start and run a profitable store if you want to play around and have fun throwing cash to Facebook ads and testing niches proven to be infertile regarding conversions and longevity.
Do you want to start a dropshipping business today? Why not! Head to Shopify, create a 3 months free trial store, enter your store's desired name, and start importing products today.
Sign up for a free trial and enjoy 3 months of Shopify for $1/month on Select Plans.
Do you have any questions about bad habits or why store owners close down their stores? Don't hesitate to comment below. I will be more than glad to offer insightful info as promised.
Small Request
Kindly share it with your friends. Especially the ones you believe need this information. Sign Up Now and Get your first 3 months for only $1 monthly.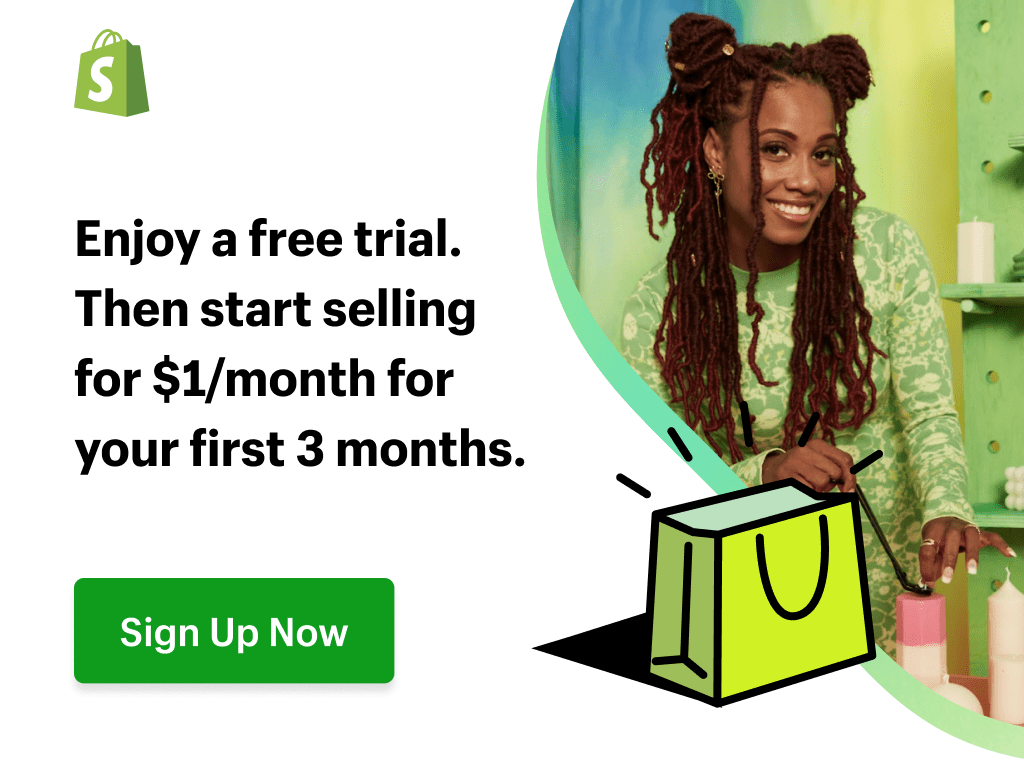 Sharing this information with others can make a huge difference. You may ask why.
Well, the truth is, my main aim is to provide the best information about drop shipping for both beginners and experienced dropshippers.
And I plan to continue doing so for as long as I can.
I would also like to thank those who support my work by reading and sharing my content.
Trust me, when you take your time to share, it will greatly help me and others who need this information.
Here are some great suggestions:
Pin it
Share it on another blog.
Share on Facebook (Share it with friends and even on Facebook groups)
Tweet it
Stumble it
This will only take a few seconds of your time, and I would appreciate it.
I appreciate you a lot. Thank you!
Join my Shopify dropshipping group mastermind and follow my blog to learn more about Shopify tips, dropshipping guides, tricks and checklists, and e-commerce in general.
If you enjoyed and learned something from this post, you can get me updates for free!
I send out email newsletters about new blog posts, tips, and tricks to help you grow your dropshipping business, new YouTube videos to give you more insights into the e-commerce market, and much more.
If you enjoyed reading this, you could also join my Facebook group. Thank you for reading how to make money dropshipping online from the comfort of your home.
Click here to Join My Facebook Mastermind Group