Shopify vs Square : Is It Better Than Wix Or Shopify?
9.
Shopify vs Square : Is It Better Than Wix Or Shopify?
Perhaps you're like some of us entertaining the thought of becoming our bosses; it's about time that happens-and the path to that journey is through eCommerce. Welcome to Shopify vs Square in-depth review.
However, before even selling online, you'll need an apt eCommerce platform to help with designing and launching your store. 
And in the market, Shopify and Square constitute part of the most popular eCommerce solutions. I know it must be itching to ask how do Shopify vs Square compares.
Merits and demerits of each? Lucky for you, this post brims with comprehensive compilations on Shopify vs Square.
Does that lineup to your liking? Awesome! Let's roll.
Who's Shopify?
In a nutshell, Shopify, in a one-line sentence, is a complete eCommerce solution. It offers all that's needed to set up an online store to start selling right away.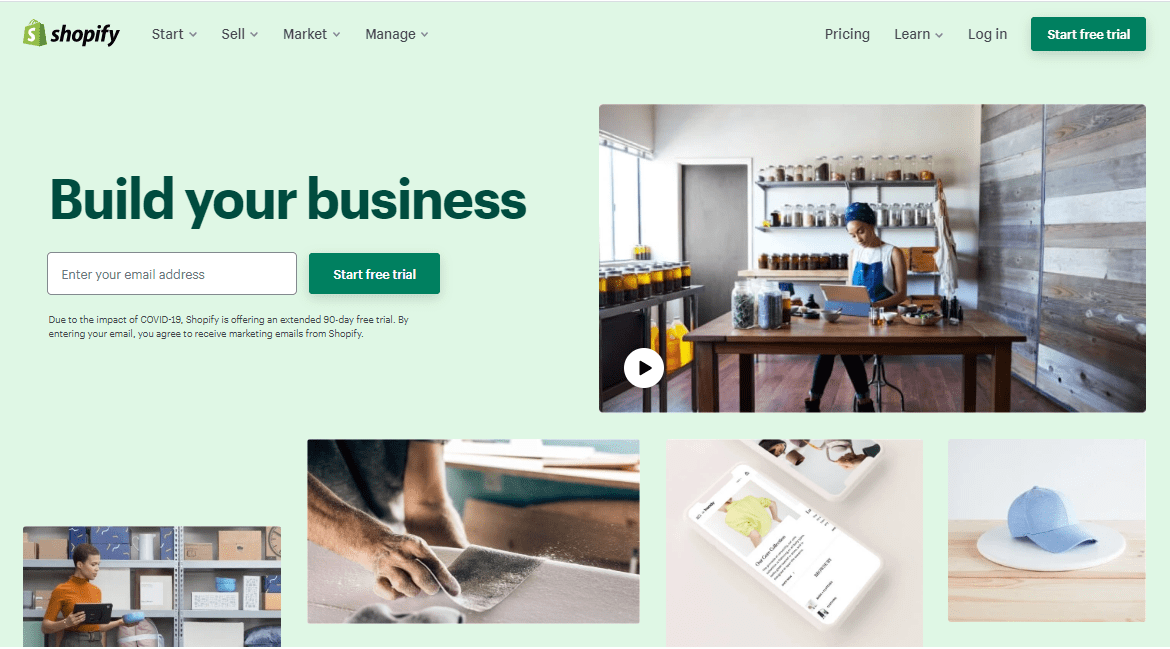 Shopify enables you to customize your storefront, organize your ware, accept credit card payments, respond or track shopper's orders, all-which take a few clicks on the mouse.
With Shopify, users have a user-friendly resource fashioned out to assist in building a web presence. When used to the fullest, the platform portends the potential to easily pave small businesses' way to have prints in the broader digital market.
Or, beginner online sellers can try their hands at eCommerce; either way, Shopify comes through for all online selling needs.
Besides, Shopify's help is not just limited to online merchants; in place, the platform has an infrastructure to empower you to sell in multiple sites in person.
So, regardless of whether you seek to target mobile, desktop, social media users, pop up shops, online marketplaces, or even customers at your brick-and-mortar store-Shopify, have your back.
For a business owner with the capacity to manage all sales channels from the convenience of one centralized software, you've got the leeway to analyze and explore the sale avenues works for your brand.
Of course, with this information, you can hone your energy, time, and resources on the sales avenues that rake in the most profit.
Moreover, I'm sure it's music to your ears that by using apps downloaded from Shopify App Store, you can extend Shopify's functionality, on the whole, right?
By leveraging the help of extensions (apps), you' re-empowered to customize both the practical and aesthetic elements of your store, even as you learn more about the ever-dynamic needs of customers.
And before it escapes my memory, did you know that Shopify is entirely cloud-based and hosted?
It is, and that means no fussing about upgrade or maintenance of Shopify software or web. They do it all for you-phew! Good riddance.
The success of any online marketing venture often is a spin-off branding. Using a memorable domain name is part of creating a strong brand if you've got a domain name already-fantastic! Just link it with your Shopify account.
From virtually anywhere across the globe, you can access Shopify. Thanks to the variety of countries Shopify supports, you can manage your online store from almost anywhere.
So, from everything you've just read, probably you've gathered that Shopify offers the flexibility needed to access and manage your online store from virtually anywhere-so long you've got a stable internet connection.
Without credit card requirement, for the first 90 days, Shopify lets you free of charge to try it, and upon trial period expiry, take up any of the pricing plan of choice fitting the size and stage of your business.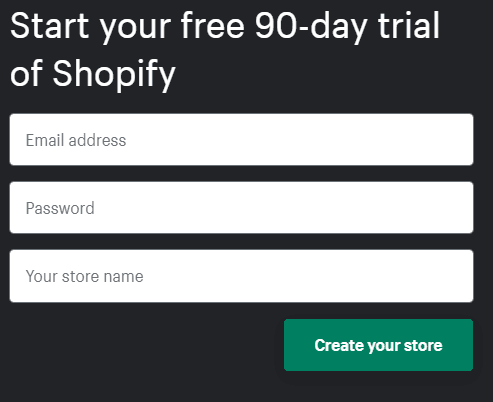 Who's Square
Probably, without realizing it, there's a good chance you've encountered Square's brand. Often, Square is-commonly reckoned for its white card readers.
Virtually everywhere! With these readers, merchants accept customer payments from any location. That said, Shopify has a considerable amount to offer.
Square provides loads of features, thus empowering entrepreneurs to save time and work smarter.
First up, Square's Point-Of-Sale. It's a simple, highly customizable, and robust resource that empowers entrepreneurs to manage the store's finances, customer base, and staffing from the convenience of one screen.
Anyone can download Square's POS to their tablet or smartphone.
Name, organize your ware and institute a variety of processes to facilitate a faster checkout process.
Even more, Square boasts itself of its ease of use, thus cutting down on the necessity of staff training before employees can get to work.
With the Square system's simplicity, anyone can follow through the necessary instructions to conduct their job with ease. 
This structured app lets you and your staff receive customer payments for the products.
Just tap of the items, add any extras, and then bingo!-all is set for the customer to dip, swipe, or tap their card. Square even offers a tip window that pops up during the payment process, which lets shoppers pay gratuity.
Square works just perfect for dealing in all kinds of wares in-person from TVs and cribs to coffee and clothes; in short, you can use Square to sell all manner of goodies.
Other than taking orders and process payments, the app allows you as a manager to add staff to clock in and out.
Also, you grant secure permission to employees, thus retaining control over they can do and see. Still, on the app, you can create and manage the customer directory.
What's "customer directory?" you might ask. Well, it works wonders by offering your "regulars" a more tailored service. Say you have a customer that patronize your store, you can save their card details for a swift checkout experience.
All charges and feedback display directly on the management dashboard; this way, you keep track of their consumer activity. Undoubtedly, it comes in handy for dishing out customized discounts and promotions.
Square offers a "Dashboard" as a free resource. It's-designed to assist you in making informed business decisions. With the main page displaying several metrics you can see at just a glance, it's useful for selling both offline and online.
Also, it includes data from your site-for example, wares that have sold the best, comparison of previous months, sales summary, et cetera. It gives real-time info you can monitor through the mobile app
It is helpful more so to entrepreneurs often on the run! At this juncture, it's worth mentioning that you can manage multiple shop locations from this same app-useful, right?
Aside from offering an intuitive in-person customer payment system, Square lets you create an eCommerce store as well.
Cue, Square's Online store.
It's an easy to use eCommerce website builder that leads you-on through all the stages of creating an online shop step-by-step.
Furnishing Square with a few pieces of personal info it's all that it takes to activate your online store.
With the many skins and themes, you can then proceed to customize your storefront.
Finally, follow the guidance provides by Square to launch your website.
To modify the look of your store, head over to the site builder, you'll find on the left options that let you do just that. On the right is a preview window that allows you to view the preview of your website before publishing it live to the web.
However-you like, you've got the freedom to reorder the layout of the site, add elements and even update your content. To pull-off most of these creating, head at the top of the screen, you'll find a toolbar that enables you to switch between desktop and mobile views.
It's here you'll insert entirely new items, categories, sections, and pages. You're sure enough bound to have some fun playing around with these options.
You still reading Shopify vs Square ? cool.
Shopify vs Square: POS
We've already alluded that both Shopify vs Square offer their users high-quality POS solutions.
But the critical difference between the two being the POS app.
Square's Point of sale is completely free. You don't incur any cost downloading it, and there's zilch, nada trace of hidden fees.
Shopify, on the other hand, charges a monthly fee. That info alone tilts the scale, and perhaps you're tempted to favor Square, right?
But hold on a sec, scrutiny at what both these POS systems offer might suggest otherwise.
For a long time, Shopify's POS system was-limited to iOS, and businesses using Android-based devices had no access to this resourceful app. But since the beginning of 2016, both Android and iOS users have access to Shopify POS.
Similar to Shopify, both iOS and Android devices have access to Square's POS app. At this point, it's worth mentioning that feedback from users indicates both POS systems work perfectly with iPads
However, Square's premium app-Square Retail is the sole exception to the rule. This plugin pride itself of more advanced features; it's also exclusive to iPads.    
Shopify POS
Now let's flip attention to the essential Shopify POS features, shall we?
Shopify POS accepts all forms of payments: The platform process tons of various types of payment that include check, cash, debit & credit cards alongside other alternative payment methods.
Slit Tender: this cool feature enables a customer to split a bill between a large group. Or, let's say one wants to pay part card and cash.
Discounts: Using Shopify POS, you can apply a discount to products.
Reporting: Shopify POS allows you to analyze data drawn from company broad sales, monitor, and track sales; you can even compare the popularity of the products.
Syncing: The Shopify system merges product records seamlessly across offline and online sales with sales data.
Offline Capacities: Say you trade at a mobile location-a market stall, for instance, with an unreliable internet connection, you can still accept & process payment offline. Upon re-establishing internet connection, the sales data syncs instantly with the sales data asap.
Email or Print receipts: You've got the option to either email customers or print customer receipts.
Inventory: Shopify POS monitors your stock to figure when certain products need replenishing. Also, incorporating product barcodes on an automated system is useful in finding specific product info-such as product quality and delivery time.
Employee Accounts: Shopify POS manages all staff records. For example, when they clock in or out, their sales history, personal details, etc.
Partial or full refunds: Using Shopify POS software, you can provide customers or issue store credit partial or full refunds.
Square POS
Compared to the Shopify POS solution, Square POS features exhibits small differences.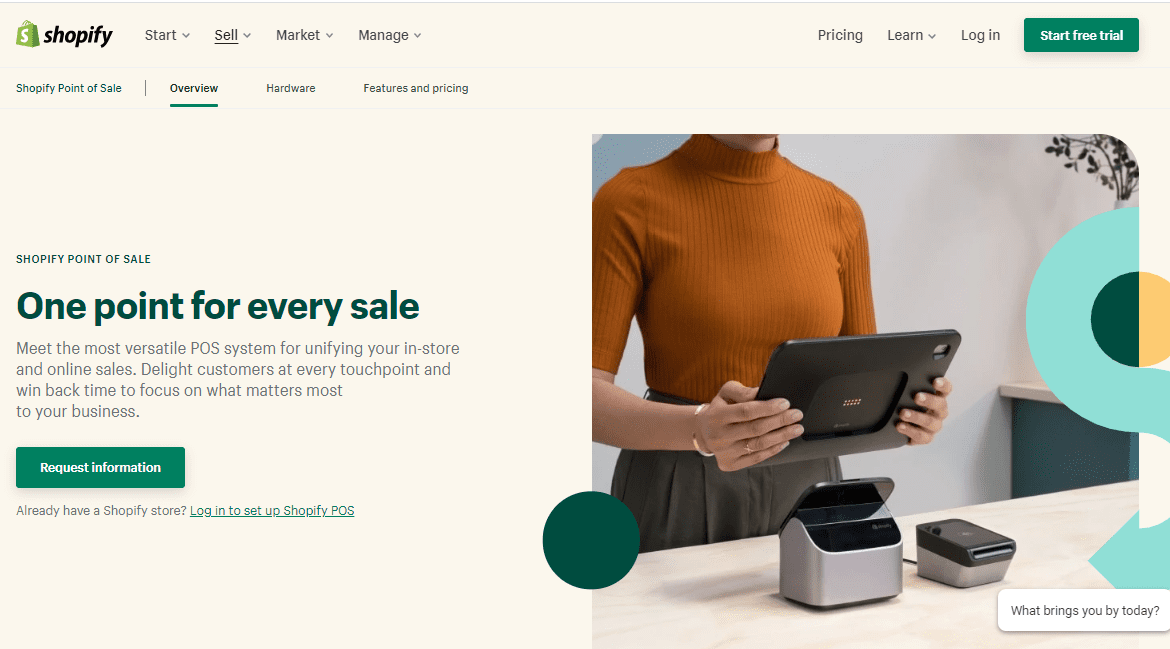 Square POS accepts credit card payments: Though not as strong as Shopify; Square accepts credit card payments, much as its chip and pin service isn't at par with Shopify's. So, it's more effective using Square's contactless, which limits charge up to $30 max.
Email/SMS/Print Receipts: You send digital receipts via SMS messaging, email, or physical print copies from a tablet or smartphone connected to a receipt printer.
Employee Accounts: Similar to Shopify's staff accounts and management elements, you can manage staff accounts, timekeeping, and permissions.
Invoicing: Through Square POS, you can send invoices online, thus minimizing the need for paper, printer alongside other stationery required for the process.
Partial & Full partial Refunds: You can issue customers both partial and full refunds-including even processing costs.
Offline Capabilities: Square has brilliant offline functionality, meaning even without internet connectivity, you accept customer payments. But you're responsible for all card transfers interrupted or do not go through.
Tax features: With Square, you entirely customize your tax settings. You can set tax prices; you can have tax as a separate addition or incorporate it in the bill. Sadly, Square does not provide auto-detects; therefore, the company must research appropriate rates and add them manually.
Service-based: Square offers service-based businesses accessing tons of additions. The services entail delivery service, appointment booking system, adding a tip to a bill, ticket printing, among others.
Square Retail: Square introduced another app known "Square for Retail" Anyone with a smart device often an iPad can access it on monthly subscription fees. It has a user-friendly noticeboard that automatically displays info such as detailed stock reports and comprehensive staff management metrics-for instance, employees' details, staff check-ins and outs, and selling records.
Split Tender: This aspect lets you split the bill in a way that's akin to Shopify.
Discounts: Square lets you apply discounts to individual products or a whole line of stock in the sale.
Reporting: Square's software offers exceptional reporting elements, though it lags Shopify in terms of sophistication.
Item variants: Square POS enables you to modify your stock in many ways. Customize things such as the color of items, packaging, pricing, etc.
Syncing: Square enables you can sync the POS system and your inventory across eCommerce store automatically-you can see all these data through the online dashboard.
Low-Stock Alerts: With Square, you get notified about your stocks getting low, through email alerts for low or out-of-stock products. The beauty lies in the fact you can set your stock threshold.
Shopify vs Square: POS Hardware
So, do Shopify and Square have to offer as regard POS hardware? 
Square POS Hardware
The Square Reader
Square's "Reader" is the platform's most forthright piece of equipment. It's a flawless fit more so if you're just starting with taking payments.
Through a charging dock connected to the register, you can power up the reader.
The reader is small, portable, and accepts Contactless cards, chip, and PIN, Google, and Apple Pay as well. Additionally, the reader works in conjunction with your smartphone.
The Square iPad Stand 
Both Shopify and Square's hardware is-fashioned to work with the iPad as the main terminal for POS software.
So, predictably both platforms provide versions of an iPad to enable set up a cash register.
Square includes its iPad stand, card reader, and dock. On the same stand, you'll find a USB hub where you conveniently and swiftly with a variety of hardware.
Also, it swivels; thus, customers enter their pin via iPad screen. Given the long cords, it becomes easier to select a spot on your store where to embed the stand.
Last of all, just so you rest easy as regard theft, the stand comes with security measures to lock the iPad in place on the counter. 
Square Terminal
As an all-in-one device, Square terminal caters for both payments and receipts.in that way, you quickly accept payments and print receipts right on the spot., thus making it a handy tool to sellers on the move to conventions and fairs.
Square Register
Square stand has all needed to get you to start taking payments; however, Square register takes it a notch higher. As a fully integrated POS terminal, it allows out-of-the-box selling, that is, no need for other apps or tablets.
The register has a display showing you and your customers what they are buying. On the same screen, you accept payments.
Akin to Square stand, the register equally has a UDB hub that enables you to connect additional hardware.
Other Square Accessories
Square provides plenty of accessories to plug into your terminal and compliment your store.
For instance, USB barcode scanners, USB printers, kitchen printers for restaurants, and cash drawers.
Shopify POS Hardware
Correspondingly to Square, Shopify POS provides a Tap & Chip Card reader as well. You can either charge it using the USB cord or opt to buy a dock that's available separately.
Also, it's useful in raising the reader to an intuitive height.
The Tap & Chip case
Shopify provides an iPhone with an integrated reader, letting folks accept payment on the go.
Shopify Retail Kit & Retail iPad Stand
Shopify sells an iPad that comes with an AC cable, a power adapter, and an iPad case. 
But if you're looking for something all-inclusive, you want to try the retail kit.
The retail kit comes with a card reader, dock, mini-dock cable, and mounting kit.
Shopify vs Square: A Snap POS Hardware Comparison 
Generally, in terms of hardware products, Shopify has a thin bargain compared to Square; plus, it's dependent on you owning smart devices-an an iPad or smartphone. But in the Square register, you get all that you need in one pack.
And so, it's safe to say that Shopify is more mobile POS hardware-focused, and the smart way to take payments is via iPhone case-it's both efficient and cheap.
Square delivers a variety and better-integrated solutions as well.
Also, the significant difference between the hardware is that Shopify's hardware is often black, whereas Square's is generally white.
Shopify vs Square: POS Hardware Shipping & Support
All Square POS hardware comes with around clock support, and dedicated Square team that works tirelessly investigating all fraudulent activities for you, alongside ensuring security and encryptions are intact.
With Square, you'll get free shipping within 5-7 business day turnaround, but if you like at an extra cost of course- you can opt for 1-2 business days wait, just to expedite the turnaround.
You'll equally find 24/7 support with Shopify's products, free shipping alongside free 30-day return. With UPS, orders get shipped nationwide within the US inside a 3-5 business day turnaround subject to location.
You can opt to expedite shipping with UPS Next Day Air for next day arrival.
Shopify vs Square: POS Pricing
Square Pricing
let's say you're on a budget and want to start accepting in-person payment; Square provides a free Magstripe card reader that attaches to your iPhone.
You part with transaction fees of 2.6%+$0.1/card swipe.
For $39, you get Square reader then start accepting chip and contactless cards, s well as Google and Apple Pay.
For every swipe, dip, or tap attracts a flat rate of 2.6%+$0.1.
The Square stand depends on you owning an iPad to plug into it to work.
For $199 or $18 for 12-months, you get the stand, together with Square's Reader and dock.
The Square Terminal brags a similar flat-rate transaction fee as Square reader, which you get at $299 or $27/month for 12 months.
Should you need to attach a piece of extra equipment, you'll need a USB hub, which goes for $39.
 Among the most advanced piece of equipment is Square Register, you can purchase at an outright price of $799 or, rented for $39/month OVER 24 months- the same transaction fee applies.
Each hardware has a Square POS app and other features such as PCI compliance and real-time analytics.
Square provides tailor pricing perks, and so you want to contact Square if your business rakes in over $250 in credit card sales.
Shopify vs Square : Shopify POS Pricing 
Shopify's Tap & Chip card reader goes for $49, and it comes with a USB cable for charging. For the Tap & Chip case, you'll have to part with $19. 
Shopify's Retail stands costs $149, smaller stands like mini stands go for $119, whereas Shopify's iPad Pro costs $169.
Shopify stand does not come with a card reader, and that means you'll have to acquire one separately.
$299 provides you access to Shopify's full kit, which comes with Shopify Tap & Chip reader, Retail Stand for your iPad, charging dock, a mini dock cable, and a Mounting kit.
You need to activate Shopify's payments to use the retail kit, and to manage your inventory, you must own a digital Shopify store.
Taking payments attracts a 2.7% credit card rate, and Shopify's cheapest plan-Shopify Lite costs $9/month.
Shopify vs Square-Which Offers Better Bargain for POS Hardware?
Shopify & Square both provide affordable POS hardware. Period. But Square's free Magstripe reader gives it an edge here.
It's a sensation with entrepreneurs starting with in-person selling.
Your Square customers placing larger orders slightly-reduces the transaction fees- 2.6%+$0.1 vs. 2.7%.
Square to have got expensive options and generally high-end perks. But if we put similar items side by side, say-Shopify Retail kit and Square Stand, Shopify is slightly cheaper.
That said, however, Square has a flexible monthly rental scheme platform on which it offers its retail hardware. The package suits some businesses better, like the seasonal stores.
So, the POS pricing swings and roundabouts all comes down to the goals of your business.
Shopify vs. Square-The User-Friendliness of POS Hardware
As regard Shopify & Square POS hardware, it's a dead heat as both platforms liaise with iPads and iPhones offering the same experience with easy to touch controls, wireless card readers, and contactless card payments.
The hardware is the same on so many levels, and thus ease of use is often determined by POS apps offered by Shopify and Square.
So, Who Needs to Invest in POS Hardware?
If you only make seasonal sales-fairs and conventions, you're a brick-and-mortar or run a restaurant, then Square's POS makes an excellent choice.
In each scenario, Square has the right hardware fit for the job, from the simple card readers to the fully-fledged retail registers.
Square POS app works perfectly for restaurants and retailers, given its exceptional options for local inventory management and easy menu organization.
It even includes management and analytics tools, thus making Square an apt choice for physical retailers with many member staff.
As a big shot in the eCommerce, Shopify's mainly a digital store manager.
Shopify's priority lies online; consequently, its POS hardware is more of an add-on for Shopify sellers who double down on both local & online stores.
It's worth mentioning whereas Shopify officially supports bar code printers, Square doesn't. Though there's no guarantee, some Square users have had luck with Dymo printers.
"Square for Retail" subscribers have access to barcode printing with select printers.
For receipt printers, Square provides multiple ethernet and wireless-based alternatives. Besides kitchen printer, and many cash drawers. It contrasts the Shopify offering of one printer.
Akin to Square, Shopify provides a variety of cash drawers as well.
Shopify vs. Square-Card Processing  
Shopify & Square both operate as aggregators, meaning in using these solutions to process customer payments, you do not get a merchant account. Instead, your transactions get lumped together with other users'.
With that sunk, let's delve at the card processing services offered by both brands in more detail.
Shopify
Shopify grants you access free of charge to their payment services-Shopify Payments, (save for their transaction fees and monthly premium plans).
Moreover, you can use third-party gateways such as Braintree, Pay Pal, Stripe, or even your merchant account.
If you opt to go the thirdParty routes, you'll attract an additional 0.5% to 2% in transactional costs.
At this juncture, we'll point out that Shopify lets you link with more than 100 gateways, impressive, right.
In light of their POS solution, you do not incur additional costs for accepting a check, cash, or other payment options.
Square
As opposed to Shopify, with Square, you don't get to choose payment gateway-to process card payment. You must use their payment.
You'll see in the section below (where we'll discuss pricing more details), that you pay a fixed credit card processing fee for both online and in-person transactions.
But it's free to accept checks and cash payments. Not unless you mark payments as cash/check on Square, you can't take any other type of payment.
Square vs. Shopify-Online Store
If you were to compare Square & Shopify as an eCommerce store builder, how do they compare? What makes these two digital shopping platforms tick in a market saturated with similar products.
Before we dive into details, note that making like for like comparison is a tough call. Whereas Shopify's a shopping cart software, Square's a payment processing.
As a result, you only get a minimal standalone digital store with Square. However, if you wish to expand, you can integrate with shopping cart software through one of the Square Payments compatible essential plugins, for instance, WooCommerce or Wix.
Read also : Shopify vs Weebly: Which Is The Best ECommerce Platform
Shopify Online Store
The simple way to compare these two platforms is by contrasting the eCommerce elements both brands have to offer. 
So, the following is a list of Shopify's vital eCommerce functions:
A Fully Hosted Site: Shopify eliminate the need to research and purchase a web host.
Abandoned Cart Recovery: If you take customer retention seriously, this element is a must-have. So many times, customers start shopping online, get distracted, and then check off the shopping cart. It happens even to the best of us. However, the cart recovery function enables you to send out automated emails prompting customers to complete their purchase.
Automatic Data Sync: With Shopify, your stock automatically syncs with sales channels. You get notified about what's running low and out of stock.
Order Management: Shopify gives a detailed and extensive order management tool for owner monitor taken, shipped, and delivered orders and customers track orders.
Unlimited Products: You list and sell as many wares as you wish.
Web Domain: Concerning web domains, Shopify offers limited options. Previously, you'd use Shopify's free sub-domain name. However, if you want your domain name- which we recommend (it looks more professional), there're two avenues. Either you purchase a domain via Shopify. Or, link your Shopify store with your already pre-existing domain.
Buy Buttons: Even without a shopping cart, the buy buttons enable customers to buy ware on your site.
Sell On Social Media: Shopify lets you set up a selling stage on social media, which integrates with your digital store to enable you to trade via social networks. This feature applies mostly to Facebook.
Third-party integration: Shopify offers plenty of third-party integrations for download and use. If you wish to browse the vast selection, head over to the Shopify App store, it comes in handy more so if you seek to extend the functionality of the Shopify platform. Or, if you look to link with a delivery or marketing solutions or whatever else you fancy, from the App Store, you' re-bound landing a befitting extension. There are free and premium plugins. You want to factor that in your budget, don't you?
Many Themes: Shopify enables you to customize your site, hence, giving life to your vision. Shopify provides an excellent array of Skins and themes, making the designing process piece of cake.
Square Online Store 
A look at Square eCommerce in retrospect paints a picture of a platform that once came across as an afterthought, however, following the success with card readers, Square website builder has since grown in leaps and bounds over time. 
Its most prominent features include:
A Hosted Site: Same as Shopify, Square offers a fully hosted site
Automatic Data Sync: As with Shopify, your inventory automatically syncs with sales platforms. You get notified about what's running low and out of stock.
Order Management: From Square's dashboard, you, alongside your staff, can appropriately monitor and manage customer orders.
Domain: Also, just like Shopify, Square lets you use its free sub-domain name. But if you want, you can either purchase a domain. Or, link your Square store with your already pre-existing domain.
Third-party integration: Square offers plenty of third-party integrations for download and use. Despite its app store not as extensive as Shopify's, it's impressive nevertheless. 
Themes: Contrasting Shopify, Square offers limited templates to pick from, although the minimal effort needed to set up a functioning site compensate for Square's simplicity options.
eCommerce Integrations: 
Square integrates seamlessly with several digital services like BigCommerce, Wix, WooCommerce, Weebly, among others.
Square API: Do you've coding know-how-great! Square API lends you the legroom to create your integrations. But if you come short in knowledge, a developer on hire may come calling. Either way, it's a fantastic option to have.
Reporting: All of your stock levels, staff performance, and product data display on the Square convenient-to-use dashboard from where on a click of a button, you compile in-depth reports.
On the whole, put side by side as regards to creating and launching an eCommerce shop, Shopify offers far more. With Square, the digital storefront you get without its eCommerce integrations is pretty basic.
But using Square's 3dcard plugin or BigCommerce, at the cost, of course, you get eCommerce solutions the same as what Shopify provides.
So, before committing, researching these platforms thorough is a smart move, lest you watch your hard-earned bucks go up in flames.
Shopify vs. Square-How Much Do These Cost? 
Cost undoubtedly is a deciding factor in purchasing software. Square's upfront fees are zilch, nada-a free software in itself is a massive perk; meaning, zero monthly payments, zero fees for PCI compliance, and with Square POS option, you only part with transaction fees.
It's when you engage with Square's extensive services that you start paying more. Overall, Square's prices are modest and realistic rate given what's at the offer.
Square
The rates and fees are as follows:
75%/tapped/swiped/dipped transactions
5%+$0.15/keyed or file-on-transaction
9%+0$0.30 for online transaction
Square for Retail fees:
$60/month for one register per location
$20/month for extra registers
5%+$0.10/tapped/swiped/dipped transaction
Square Register:
· 5%+$0.10/tapped/swiped/dipped transaction
Admittedly, Shopify's fees are higher compared to Square's, and in the same breath, Shopify offers far more services to compensate for the higher costs. The platform gives a selection of four plans.
The four perks are-fashioned to appeal to brands in various spheres and stages of business. 
Shopify 
The Shopify Lite Plan
This plan sets you back a $9/month, and it comes without an online shop.
Its features are:
Facebook store
Buy buttons
Chat & email support
Credit card rates with Shopify payments

7%+$0.00 swiped
9%+$0.30 eCommerce
The Basic Shopify Plan
For $29/month, the perk comes with an online store and blog. Also, you get all the Lite benefits.
Unlimited storage, bandwidth, and products
24/7 support
Two staff accounts
Discount codes
Credit card rates with Shopify payments

7%+$0.00 swiped
9%+$0.30 eCommerce
The Shopify Plan
The price here sets you back by $79/month. However, you get all the benefits from the first two packages.
Gift cards
Professional accounts
Five staff accounts
Credit card rates with Shopify payments

5%+$0.00 swiped
6%+$0.30 eCommerce
The Advanced Shopify Plan
By far, this plan is the most all-inclusive package and therefore the most expensive though you get all the benefits highlighted in the first perks, plus:
Fifteen staff accounts
An advanced report builder
Real-time carrier shipping calculations
Credit card rates with Shopify payments

4%+$0.00 swiped
4%+$0.30 eCommerce
Basic Shopify often makes for a great spot starting businesses, brands building an online presence, or finding their footing. It's affordable and comes with all needed to jump your digital shop to the next level.
If at this stage Basic Shopify still proves beyond budget, you want to give Lite a shot. It's a not-to-be smirked-at.
Much as Lite lacks a digital store, promoting your products/service using Facebook is a secure channel for reaching your target audience.
Also, you get help with Lite in picking a niche before getting deep into murky unprofitable ideas. Read also Shopify Pricing- Basic Shopify Vs Shopify Vs Advanced
Shopify's Retail Package
Shopify retail package-is cut with brick-and-mortar in hindsight. It lets you monitor staff shifts and run all the essential POS hardware in maintaining a shop. 
Usually, you'd need a card reader, register and receipt printer to operate. For $49, you'll get Shopify software, hardware, and PINS for each of your staff.
Note that the $49/month is on top of the Shopify pricing plan of your choosing.
And if you use arrangements outside Shopify payments, you'll incur credit card processing charges plus, fees outlined in your Shopify subscriptions:
The Shopify Lite Plan 2.0%
The Basic Shopify Plan 2.0%
The Shopify Plan 1.0%
The Advanced Shopify Plan 0.5%
There's much to think of involving a few calculations before committing to a package perfect for your business. Read also Shopify Lite Review: A complete Guide How It Works
Shopify vs Square- Customer-Care & Support 
From time to time, business owners will experience technical hitches in the entrepreneurial journey. So, it's imperative to invest in hardware & software brands providing top-notch technical and customer support.
Let's take a look at what Shopify and Square have to offer.
Shopify
Shopify excels in the sphere of customer service.
Regardless of your subscription plan, you get access to 24/7 customer support-it's reportedly terrific. 
Shopify's customer desk is accessible for prompt, handy and actionable solutions 
Shopify offers a list of communication channels to pick-from:
Email
Live web chat 
Telephone
Aside from that, Shopify's self-help knowledge base has loads of thorough resources. You'd probably get answers without even contacting Shopify's customer support desk.
With an increasingly active community forum, you get to engage with like-minded entrepreneurs, web developers, and Shopify users. Also, the forum community is an excellent resource in addressing some of your questions.
Square
First, give credit where its due. Though Square customer support comes nowhere near Shopify's impeccable standard, over the last couple of years, Square has spent lots of money and time improving customer service.
 Unlike Shopify, you don't get 24/7 phone support with Square and should call; you'd go through a hassle of retrieving a code before speaking to their customer care-reps agent.
Indubitably, any time of the day, you can ping Square an email. But you'd get a response after 24 hours turnaround. Equally, you can opt to post your query on "The Seller Community"- Square's user forum. 
The forum brims with Square merchants alongside customer reps, often committed to assisting with questions.
But even more incredible are Square's self-service resources-similar to Shopify, these articles offer an immediate solution to your problem.
Not unless it's an account oriented or complicated problem, probably you won't call Square's customer reps.
Shopify vs Square-The Downsides
Nothing is flawless, not in life. Both Shopify & Square get subjected to that fact. And so, this section we'll look into the usual complaints associated with these two brands.
Square 
Overall, Square's complaints crystallize into one of two sorts:
Arbitrary hold on user accounts or termination
Second rate customer service
Expectedly, these two drawbacks often overlap that is one-time Square users find account arbitrarily closed or funds withheld is. Then they don't get the support to rectify the anomaly from Square.
Worse is Square terminating your account, you can't access their telephone line-Urgh1 Their support agents solely communicate via email, we're talking here of 24 hours turnaround of getting response-frustrating, right?
Then some users have shed some light about never hearing from Square; characteristically, you don't understand concrete answers regarding the state of your account.
Shopify 
Shopify users' biggest grumble with this brand has to do with more sophisticated features making Shopify a costly option. And did we mention to extend Shopify's functionality you'd purchase lots of plugins? 
And then there's the Shopify programming languages, Liquids, offers a stumbling block to the web developers, not so much that it's overly complicated. But most programmers are yet getting accustomed.
Just like Square, with Shopify Payments, you run the risk of account termination or holds-not cool.
Shopify vs. Square-What Draw Users to Them?
Now that we've examined the drawbacks, let's look at the perks of these two brands Shopify vs Square.
Square
Having fast glossed over a couple of Square's online users' reviews, we've ascertained Square merchants love how in-built starting gets, and the same ease of use extends to the fundamentals of the platform. With all core features free, that too fascinates users. 
Further, inexpensive Square POS hardware is a bonus. There are countless opinions from Square lovers on how manageable it is to monitor nearly all aspects of the platform from a web-based dashboard.
Shopify 
Shopify users enthuse about its ease of use. Shopify floods with beautiful themes for selection, meaning designing your digital shop is a breeze with the platform.
Shopify customers go on about competitive credit card rates-primarily Shopify Payments, and the Basic perk brims with all that beginners need to get started.
Shopify vs Square-Final Word 
After having waded through all of this info about Shopify vs Square, it's harder crowing an out & out winner. So, where does this leave us?
Square, as we've ascertained, provides an extensive and gainful POS app that's most renowned around.
 It's undoubtedly the first business to make card payments accessible to the broader market.
Shopify contrariwise launched initially as an eCommerce platform, and it largely remained so.
It's famous for simplifying the processes involving design, launch, and management of the digital shop-never has eCommerce selling been more accessible to newbies.
Both companies appear to have had dramatic growth over the past couple of years. Presently, Square provides a wide-ranging collection of business wares and an eCommerce platform as well. While through a dependable POS system, Shopify has expanded its horizon.
As a result, both brands now provide similar services and features.
Shopify appears to have the edge over Square as regards providing eCommerce shop-its customization options and excellent design. Square, on the other hand, fits perfectly if you just look to create & launch a single digital store.
For POS system Square's well-designed, cost-effective, it's in this area that Shopify lags Square.
That, however, shouldn't be misconstrued to mean the Shopify POS system being an inferior investment. As a store owner, you receive unparalleled high-quality support from Shopify.
It encompasses all aspects of your business and lends you absolute autonomy over all areas of your brand-your limited know-how in the more technical info notwithstanding.
Mirror on the wall, who's the best of them all! That depends on you. But basing your decision on researched brands is critical, even as you seek to align your business with your vision.
On the whole, this comparison of Shopify vs Square holds Shopify as a superior eCommerce builder and Square. The better POS solution-but neither is a wrong solution!
Have you got any questions, Shopify vs Square? Let us know in the comments.
Did you learn something on this topic Shopify vs Square ? don"t hesitate to engage me below.
Small Request
Did you enjoy this post? Kindly share it with your friends. Especially, the ones you believe really need this information.
Sharing this information with others can make a huge difference. You may ask why?
Well, the truth is, my main aim is to provide the best information pertaining to drop shipping for both beginners and experienced dropshippers.
And I plan to continue doing so for as long as I can.
I would also like to thank those who support the work I do through reading my content and sharing.
Trust me, when you take your time and share it will help a lot not only for me, but also other people who may really be in need of this information.
Here are some great suggestions:
 Pin it
Share it on another blog
Share on Facebook (Share it with friends and even on Facebook groups)
Tweet it
Stumble it
This will only take a few seconds of your time and I would really appreciate.
I appreciate you a lot. Thank you!
Join my Shopify dropshipping group mastermind and follow my blog to learn more about Shopify tips, dropshipping guides, dropshipping tricks and checklists, and e-commerce in general.
If you enjoyed and learned something from this post, you can get updates from me, free of charge!
I send out email newsletters about new posts published on the blog, tips, and tricks to help you grow your dropshipping business, as well as new YouTube videos to give you more insights about the e-commerce market, and much more.
Thank you for reading how to start a drop servicing business, leave a question below if you have any.