Etsy dropshipping: How To Start Selling Products
There have been questions about Etsy dropshipping, mostly in dropshipping forums and groups of late; this has been brought about by the desire of dropshippers looking for new dropshipping platforms with more or better options regarding product selection, shipping duration, and Product quality.
Etsy dropshipping sounds promising since the platform has over 2.1 Million sellers on the marketplace; hence, the product availability and quality are of no doubt, so consider this as an Etsy dropshipping guide.
Table of Contents
If you were looking for a Shopify dropshipping alternative, then be ready as I break down the pros and cons of Etsy dropshipping and the goldmine information that comes with doing dropshipping business on the Etsy platform, shall we?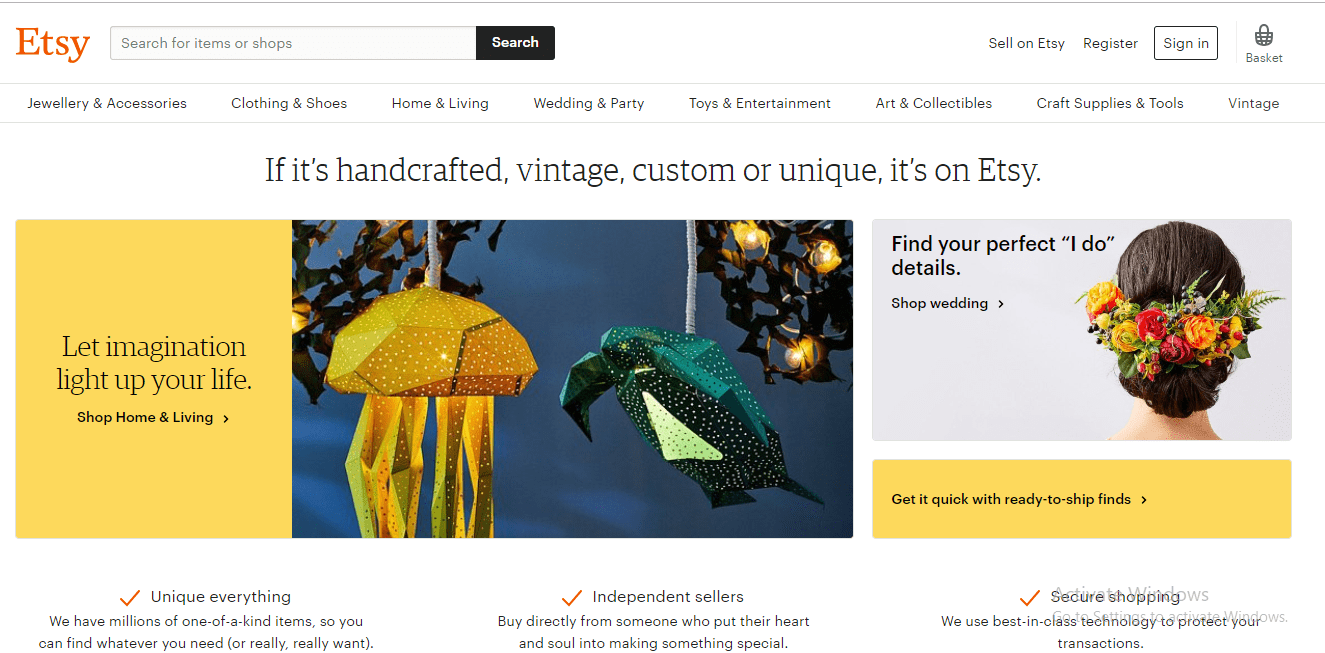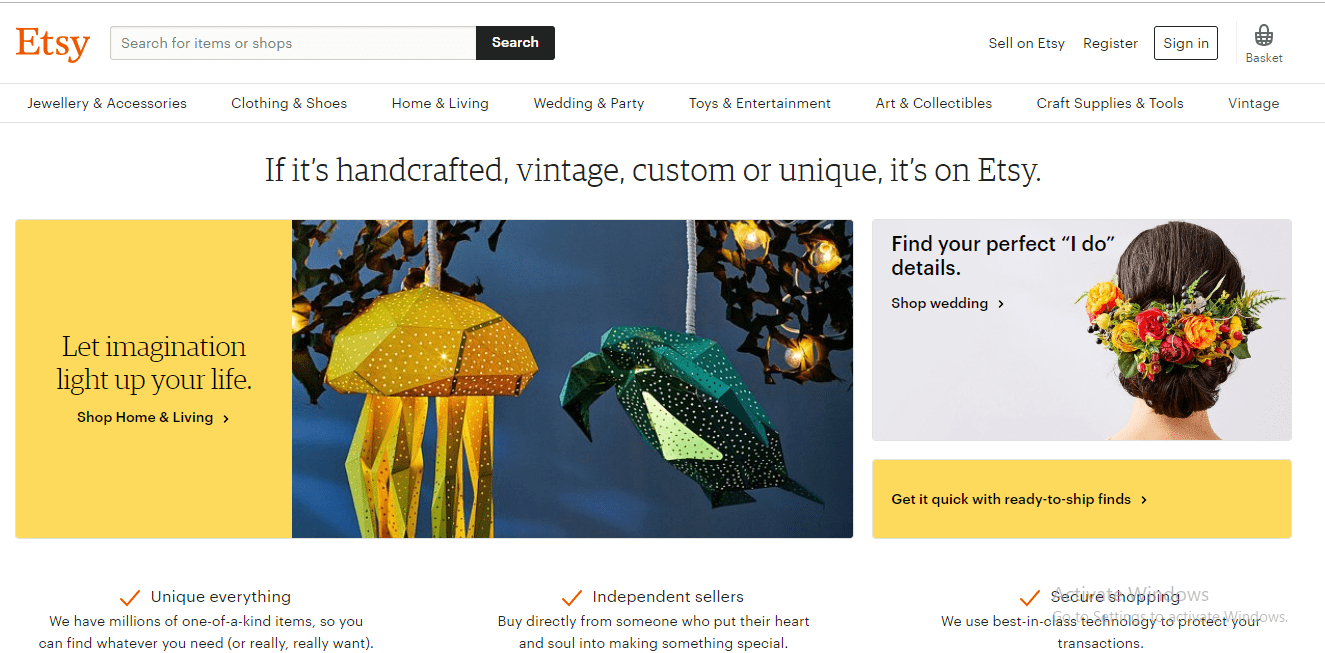 What is Dropshipping?
Dropshipping is a simple business model where you, the seller, sell products that you don't manufacture, have inventory, or handle the products shipping to your customers.
So, how can I start Etsy dropshipping?
To start dropshipping on Etsy, you can:
Open an Etsy shop
Find a supplier who offers products that match your niche or target audience
Create a listing for these products on your Etsy shop
Connect Etsy with dropshipping suppliers
Import products to Etsy shop
Receive and fulfill orders
In other words, you act as a broker between the manufacturer/wholesaler and the customer.
The dropshipping business model is most practiced among young entrepreneurs who care less about taking risks in the quest for financial freedom when starting an eCommerce business online.


Dropshipping has made selling online easy, more so for entrepreneurs like me and you who hate the idea of running losses and having piles of unsold stock and products you have yet to learn how you will get rid of if you fail to sell.
Dropshipping works excellently; you are only required to buy a product if the customer has placed an order for the same, and you don't have to have the products before getting a sale.
After a successful conversion, the seller looks for a reliable supplier, buys the product, and then the supplier does the picking, packing, and shipping of the product to the customer.
In this case, the seller saves the cash he would have used in manufacturing the product, packaging, shipping, and handling inventory.
Advantages of Etsy Dropshipping
The dropshipping model is standard in major eCommerce platforms like Shopify, eBay, Amazon, and Etsy. Dropshipping is the new kid on the block, but why are dropshippers showing interest in Etsy Dropshipping? Here is a breakdown to address the why's;
Sell Handmade Crafted Products
Unlike other dropshipping platforms, Etsy Dropshipping is unique because it focuses on handmade products.
Etsy has various crafted products, From knitted blankets for maternity store niches to handmade jewelry.
They have unique products; the only obstacle would be that the product may take longer to be delivered since they make them when an order has been placed. This might affect your shop if you handle bulk orders.

Etsy products dominate specific popular niches.
Etsy is your one-stop marketplace for such niches if you dropship handmade gods, printable, or wedding cards.
It's the best marketplace for dropshippers looking to sell digital products or wedding accessories-related niches; try Etsy Dropshipping.
Etsy Dropshipping Disadvantages
Before you fall in love with Etsy Dropshipping, some cons may make you change your mind about joining the marketplace, so let's dig into some of the Etsy drop shipping cons:
The product's Retail price is relatively high.
The product prices, as listed on Etsy, are way above the retail value for common dropshippers; a product can be listed for $97.99, and the final price at the checkout might sum up to over $149; hence, this makes sit hard for any dropshipper to even think of starting an Etsy Dropshipping business with such priced products.
The high retail price makes Etsy Dropshipping unattractive for dropshippers who want to start and run a profitable and successful dropshipping business online.
Seller's Listing Fee
To list a product for sale on Etsy, you must pay a listing fee to have your product live on their marketplace. The product listing fees are 20 cents per listing, which expires after 4 months.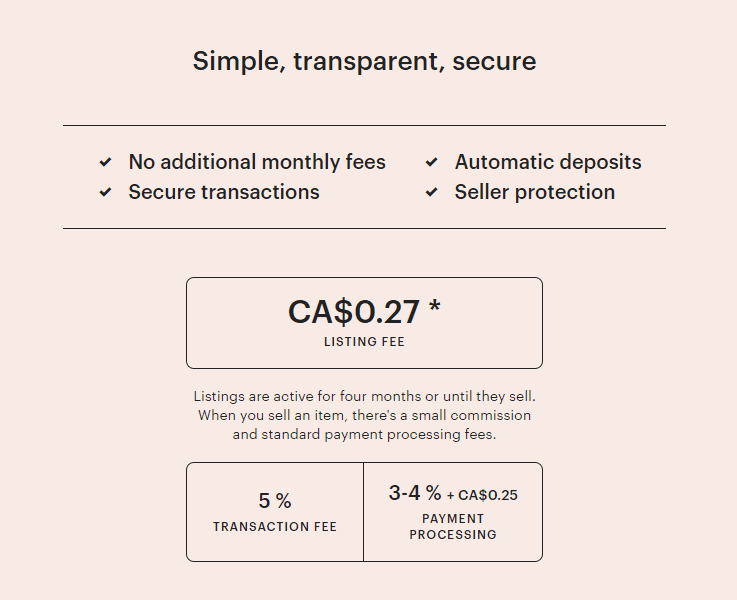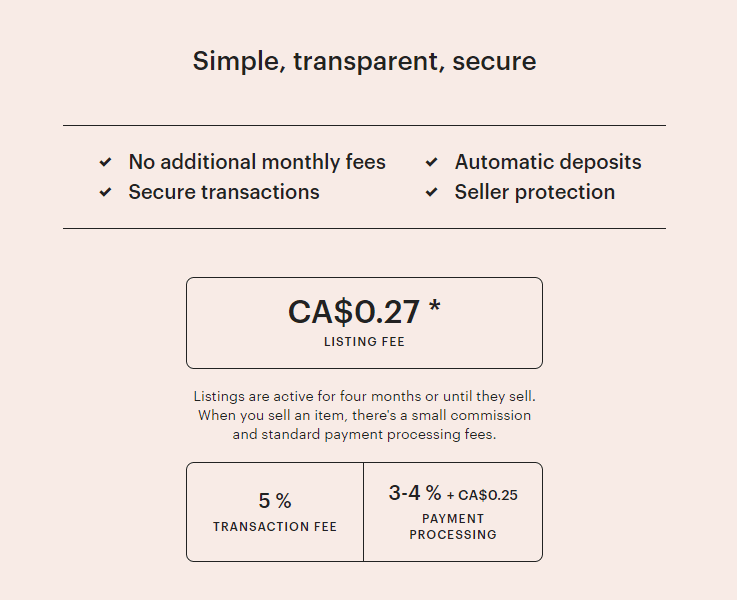 You, therefore, need to re-add a listing to their marketplace, which requires more time and manual work compared to other dropshipping eCommerce platforms.
Unlike Shopify, where your products remain live on your store as long as you pay a hosting fee, on Etsy, you pay to list before and after successful sales.
Limited Dropshipping Capabilities
Even though reselling is allowed on Etsy, they don't specifically acknowledge the dropshipping model in their seller's policy.
We all know reselling is like dropshipping because both sell products they didn't make or design. Therefore, Etsy can only resell handmade products such as vintage items and other craft suppliers, so yes, you can dropship, but your options are minimal.
Etsy dropshipping isn't sustainable.
Now that you know, you can try your hand at Etsy Dropshipping, but you still need to be more sustainable when it comes to dropshipping products from Etsy, let alone selling the product on Etsy.
The marketplace hosts handmade products from a part-time Etsy seller who needs help handling huge orders.
Unfortunately, the chances of you falling into dropshipping from Etsy are very high.
Unlike Shopify, the suppliers on Aliexpress can handle huge orders daily.
Read Also:
Has no Wholesale Option
Etsy's recently updated wholesale program in June 2018 has brought dropshipping business on its platform to a standstill. They recently decided to shut down the wholesale program, which means sellers to sell to retailers, not wholesalers selling to sellers; read this update.
Etsy Dropshipping Rules Of Operation
It is the only marketplace that can not accept any other product listing unless it's a vintage or handmade product; they also insist the seller must make the product. If you are considering listing a vintage product, it must be at least 20 years old per their rules.
The product you sought to list on Etsy must be unique and only available on Etsy and not on any other platform. You can find all the information about the products you can sell on Etsy in their 'What Can be sold' section.
Suppose you sell crafted products that you didn't make or own. In that case, you must credit the designer and also give its environmental aspects, indicating whether the material used is biodegradable or can be recycled.
Etsy Dropshipping business on the Shopify Platform
Despite the limitation, you will face dropshipping Etsy products on Shopify, but you can still sell Etsy products on your store via Shopify apps.
The only issue you should acquaint yourself with is that as a seller, you will only be able to sell handmade products, and you are not entitled to large quantities or bulk orders, more so if you have a high conversion volume and tons of paid traffic. Most of the products on Etsy are handmade and original, and getting a replacement seller will take a lot of work.
Doing Dropshipping From Aliexpress To Esty MarketPlace
You cannot drop ship Aliexpress products to Etsy, and this is because you can not sell any other product on Etsy apart from handmade, crafted, and vintage products.
However, you can sell print-on-demand T-shirts and design shirts and list them on Etsy. On rare occasions, sellers have been able to sneak in designs they don't own, but it's hazardous; your Etsy account might be banned if caught.
You can dropship on Esty only if you are running a print-on-demand store with your designs and rights, but you can't drop ship products or designs you did not create or design on Etsy.
So how and where Should you dropship?
Etsy's limitation is that it is far from starting and running a successful dropshipping store. Hence, the best way to start a dropshipping business is to have your dropshipping online store on Shopify. With your store, you have control over your business, and these are but a few things why we love having our store;
Unlike Etsy, you have control over your brand: Customers will remember your store name and brand.
Control Over marketing: Freedom to build your email list, use your visitor's behavior for re-target, and have your marketing campaign.
You can list or sell as many products as you'd like, your option of choosing the products you want from millions of unique products and with no listing fees on your store.
Conclusion
The dropshipping business has proven to be the newest, most reliable, and most sustainable model admired by many for long-term business income.
The same cannot be said about Etsy drop shipping because of the inability of sellers to sell or access a high volume of products; they also have expensive product listing and shipping fees.
Small Request
Kindly share it with your friends. Especially the ones you believe need this information. Sign Up Now and Get your first 3 months for only $1 monthly.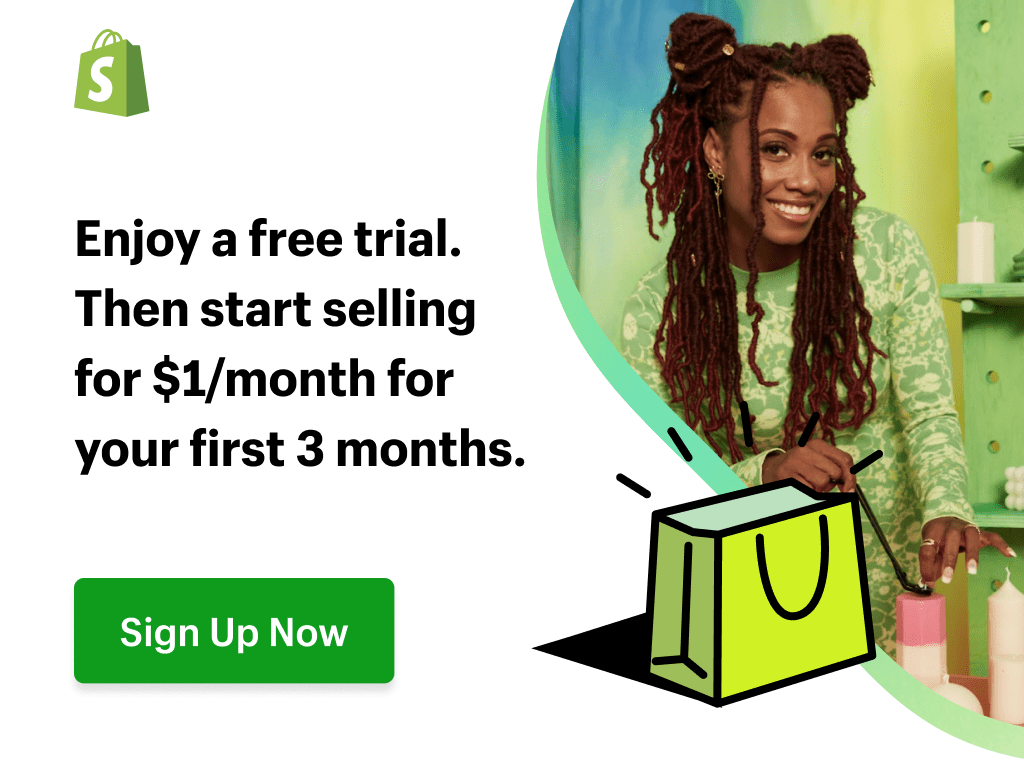 Sharing this information with others can make a huge difference. You may ask why.
Well, the truth is, my main aim is to provide the best information about drop shipping for both beginners and experienced dropshippers.
And I plan to continue doing so for as long as I can.
I would also like to thank those who support my work by reading and sharing my content.
Trust me, when you take your time to share, it will greatly help me and others who need this information.
Here are some great suggestions:
Pin it
Share it on another blog.
Share on Facebook (Share it with friends and even on Facebook groups)
Tweet it
Stumble it
This will only take a few seconds of your time, and I would appreciate it.
I appreciate you a lot. Thank you!
Join my Shopify dropshipping group mastermind and follow my blog to learn more about Shopify tips, dropshipping guides, tricks and checklists, and e-commerce in general.
If you enjoyed and learned something from this post, you can get me updates for free!
I send out email newsletters about new blog posts, tips, and tricks to help you grow your dropshipping business, new YouTube videos to give you more insights into the e-commerce market, and much more.
If you enjoyed reading this, you could also join my Facebook group. Thank you for reading how to make money dropshipping online from the comfort of your home.
Click here to Join My Facebook Mastermind Group