Top 8 Free Shipping Tips For Your Dropshipping Store
Even if you are new in the eCommerce industry, it is obvious you've heard it before that free shipping is one of the most effective ways to grow your dropshipping business. The free shipping marketing tactic is unique because it benefits both you as the seller and the buyers.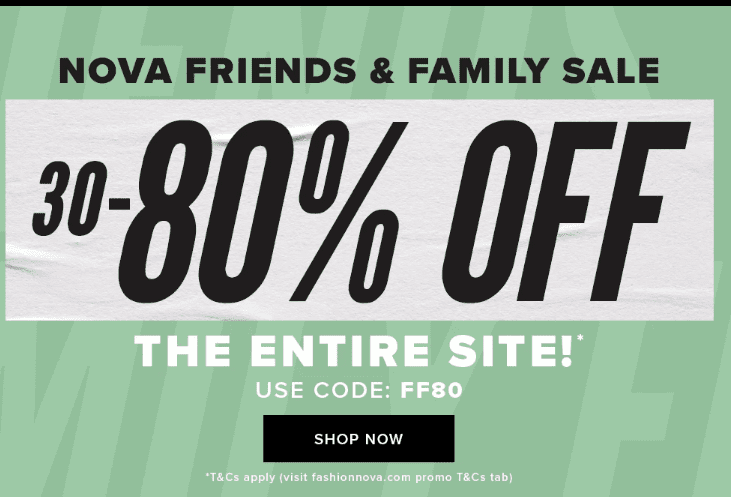 According to a recent study by the RNF on customer behavior, free shipping is one of the most crucial things expected from retailers by online buyers. Therefore, some of the businesses which can find a way to navigate and nail this tactic eventually see an average order value increase as well as repeat purchases.
8 Best Free Shipping Marketing Tips to Attract Customers
There are plenty of free shipping strategies to consider out there, and you need to make sure you select the most effective ones if you want to see some good profits.
Here we are going to provide you with eight tips on the best free shipping strategies which are bound to bring you a considerable ROI.
1. Free Shipping Campaigns Which Are Time-Bounded
When it comes to creating free shipping campaigns, one of the ways to capture the attention of impulse buyers is to create campaigns that are time-bounded.

The good thing about time-bounded campaigns is that they help to reduce the abandonment of shopping carts. If you are a dropshipper who has never offered free shipping in your store, it is highly recommended you consider it because it is a great idea.
The first thing you need to do is create a campaign that has an expiration date, and if you have a mailing list, make sure to send it out to your loyal customers.
This will highly motivate customers to make a purchase and even lead to repeat purchases. Another thing you need to remember is to highlight the period your campaign will run, as well as send reminder emails to the customers.
When running this type of campaign, try to consider using a pop-up that appears explicitly when a customer visits your store and is about to leave the shopping cart without making a purchase.

Also, make sure you inform customers they can get their orders delivered to wherever they are for free if they complete the purchase in the next 5 – 10 minutes.
However, we understand that some online sellers don't fancy the idea of a pop-up on their online store. Therefore, if you happen to dislike pop-ups, then you can consider the alternative of just informing customers of the period your campaign will help create urgency and motivate them to buy right now.
When you provide customers with a time frame that is precise for them to take action, you will highly motivate them to make the purchase, which is a good thing.
The advantage of pop-ups when running such a campaign is the fact that you can use them on various pages of your online store. But, while doing that, try as much as possible to interrupt the customer experience in your store. 
So, what would be the best solution for this? Consider an idea of using the pop-ups only on customers who stay a bit longer in the store, let's say for like 30 seconds or more.
You can also show the pop-ups to customers who visit two or more pages in your store.
There are various apps on Shopify for pop-ups, which are very helpful, and you might want to consider searching for them then installing them to start running your campaigns. The apps include both free and premium ones.
2. Free Shipping Campaigns for First Time Buyers
According to research, approximately 9 out of 10 customers agree to the fact that they might purchase from a store that offers free shipping.
Therefore, no matter the kind of marketing goals that you may have, using the free shipping marketing tactic can help you win more customers and eventually increase sales in your store.
A lot of stores are known to use this method, and there's no doubt it has proven to be an effective one that provides returns and considerable profits to online retailers.
For example, you can set up an email subscription option, which when new customers subscribe, they can get a welcoming message which offers them a coupon code that allows them to get free shipping for products they order.
Make sure you inform your website visitors about the importance of signing up on your email subscription option, as this will significantly motivate new customers to subscribe in order to get the coupon that offers free shipping.
You can use email subscription management apps like MailChimp, among others, to help you run your campaigns effectively and reach out to your customers in a proper manner.
3. Make Free Shipping Unique and Effective
Another great way to use free shipping is to make it a unique selling point and an effective one too. Using free shipping can be one of the main reasons why customers prefer your store to others.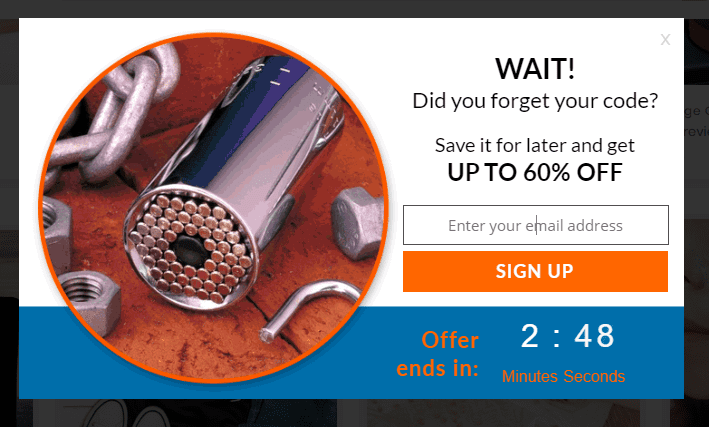 Most often, you may find that it is only a few businesses in your niche that free shipping.
This is usually a good thing because it gives you a massive advantage over others since customers believe that they can save a lot of money from shipping costs.
Although it is not a new thing to deliver products for free to customers, this is still one thing that is bound to make you stand out and attract a lot of customers.
It also stands to challenge your competitors and may significantly increase your sales. You can consider offering free shipping as a permanent marketing strategy. When running your campaigns, try as much as possible to include that you offer free shipping to all your customers.
Making free shipping as your store's selling point is a good idea when it doesn't have an expiration date.
Let customers know that they can always order items from your online store and have them delivered without ever paying any shipping costs, and you are bound to see excellent profits.
4. Let Your Checkout Have a Reminder of Free Shipping
Having a free shipping reminder for your customers at the checkout is also a great way to keep them coming back and buying more stuff.
Having a free shipping reminder at the checkout is one of the most effective ways to help increase sales in your dropshipping store.
Although this method only works for customers who have already decided to make a purchase, it is still useful and beneficial.
When customers realize they can get their products delivered to them for free, they will feel motivated to come back and buy more stuff.
Customers will have the confidence of not having to care about delivery costs since you are offering them for free. When customers factor in the standard shipping costs, they'll realize you are offering them a great deal, which will help to make your brand more popular and become a household name in your niche.
This strategy will also help to show your customers that you care about them, which is why you wouldn't want them to pay shipping fees.
5. Let the Delivery Information Page Have Free Shipping Details
The delivery information page is where customers can find important information about the shipping options that your online store offers. The page should also include the duration of delivery as well as the costs.
This is where customers find everything they need to know about how the products they order will get to them. Therefore, it is a great place to include the good news that you provide free shipping to all customers.
According to research conducted by the NFR, it is estimated that 65 percent of online buyers try to find free shipping information on the online stores before they place orders on the carts.
Research also shows that the most visited pages in online shops are the shipping pages because customers want to know whether you offer free shipping costs on the products that you are selling.
Therefore, it is highly recommended to provide free shipping information to your customers.
6. Let All Visitors Know You Offer Free Shipping on Items
Whatever campaign you are running on your online store, you need to make sure that all your customers are aware of your free shipping offer.
In fact, it is very beneficial for new visitors to know right away that products will be shipped to them for free because that will greatly encourage store visitors to buy the products that you are selling.
You can consider using head banners for all visitors to your store to see the free shipping offer. The banners can be used to lead customers to the landing pages, which contain free shipping information.
This method has proven to be very effective in terms of converting potential buyers to make a purchase and strengthening your brand name, as well as building a loyal customer base.
7. Consider Creating Free Shipping as a Service
It's still not enough to offer free shipping because customers want the offer to be fast and efficient. However, if you are starting, it may not be possible for you to provide both options to your customers.
Therefore, consider offering it as a service. One example that can help you do that is offering a subscription to customers for premium delivery service, which you can charge customers yearly at a small fee.
The subscription offer can provide customers with the option of getting their orders delivered for free in a short period, like next day delivery.
A good example is Amazon Prime, which is a shipping service that provides customers with free and fast delivery, among other great features.
If your store has regular shoppers, a store that you have managed to build a loyal customer base thanks to the email subscription option, then this strategy can be a great option to consider.
Most of your loyal customers would be happy to grasp this offer fast to enjoy the benefit of having their ordered items delivered to them fast and for free.
8. Free Shipping for Loyal Customers
Without a doubt, this can be a great option to consider especially, for stores that have built a loyal customer base and those that have returning customers.
Having regular customers is a good thing since it helps to grow your business and increase sales because loyal customers can also refer their friends and family members to purchase products from your online store.
Therefore, if you manage to have loyal customers, you need to find ways that you can reward them so that they can feel appreciated for all their support and trust in your business.
One great way to do this is to offer them free shipping for items they order from your store. You can run free shipping campaigns specifically for those loyal customers to give them free shipping on orders of any item you are selling in the store.
However, since you are running this campaign to make as many people as possible join the loyalty program, you need to make it as easier as possible for them to join.
Avoid complicating the signup process because most people don't like having to fill in a lot of information.
Make sure that the program is free and easy for people to join. You can just ask for a few details from the customers who are interested in joining the loyalty program. These details can include name, email address, and password.
Another option is that you can filter the people you want to join your loyalty program. It doesn't have to be everyone who comes to your site and makes a purchase.
For instance, you can consider offering it to customers who make purchases worth $500 or more per year. Such customers show they fully trust your brand, and they have a considerable potential of joining the program since they don't seem to have a problem spending money on items in your store.
Free Shipping: The Bottom Line
There is no denying the fact that free shipping is an excellent way to draw in more customers and sales in your dropshipping store.
Running a store requires a lot of work, dedication, and unique strategies to help you build your brand and keep scaling with more sales and loyal customers.
Therefore, make sure to test any of the methods mentioned above to see the outcome.
Read Also: