How To Start Dropshipping In Africa [Tricks & Tips 101 ]
As an African, one would ask how to successfully scale through in the eCommerce industry as a Dropshipper; this is how to Start Dropshipping In Africa.
Dropshipping is practically easy for  US citizens and other European countries, and they've been more successful than international store owners like us in Africa.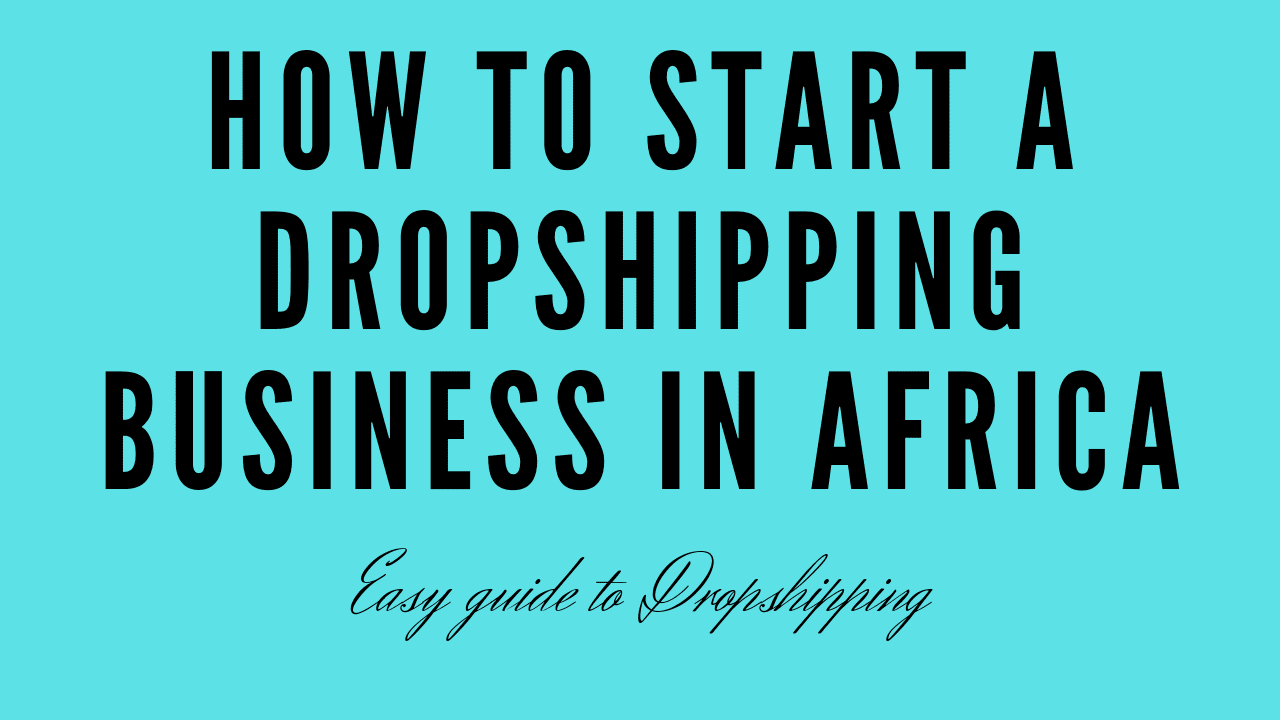 They enjoyed fast shipping and the various option of payment processors to use in their Shopify store.
There are a million ways why the dropshipping business model is not that popular among online entrepreneurs in Africa and other international countries like Brazil, Pakistan, and many more.
Why are we not getting the same services and opportunities when it comes to dropshipping model?
Why do we have to deal with Paypal limitations and business closure yet do the same on the platform?
Aint good, right? Despite all these obstacles, we stand a fair chance of making the dropshipping business work in Africa.
You can decide to target your respective countries or go the international way.
There will be limitations and challenges that you must embrace as you embark on starting a dropshipping business on Shopify.
Generally, all African countries have almost the same problems when it comes to Online Entrepreneurship, with Dropshipping as a case study:
Payment gateway limitations and bans, e.g., Paypal
Lack of US documents and business Certificates (LLC)
Lack Of SSN/EIN for Tax-Related Issues
With some global payment platforms like Paypal restricting certain transactions in some African countries, it has been tough to cope.
If you happen to be in countries like Nigeria, Paypal has proven to be difficult to use. They limit accounts with no warning and ask for requirements one doesn't have in possession.
Fraud is rampant in most parts of Africa, and they want to ensure the buyer is protected as they buy products from your shop.
The issue comes when you've worked out and submitted all the required documents, but they still limit you or hold your money for 180 days.
If we had local payment gateway integration into Shopify, we wouldn't have all these issues of limitations.
However, this article tends to extensively describe the rudiments of Dropshipping and what it takes to be 100% successful in the trade.
However, owning your Dropshipping store in Africa is still very much possible.
The simple steps in this article will help you know how to start Dropshipping in Africa and succeed in no time.
What is Dropshipping?
Dropshipping is merely a business concept where people sell products through an online platform without fulfilling their clients' orders.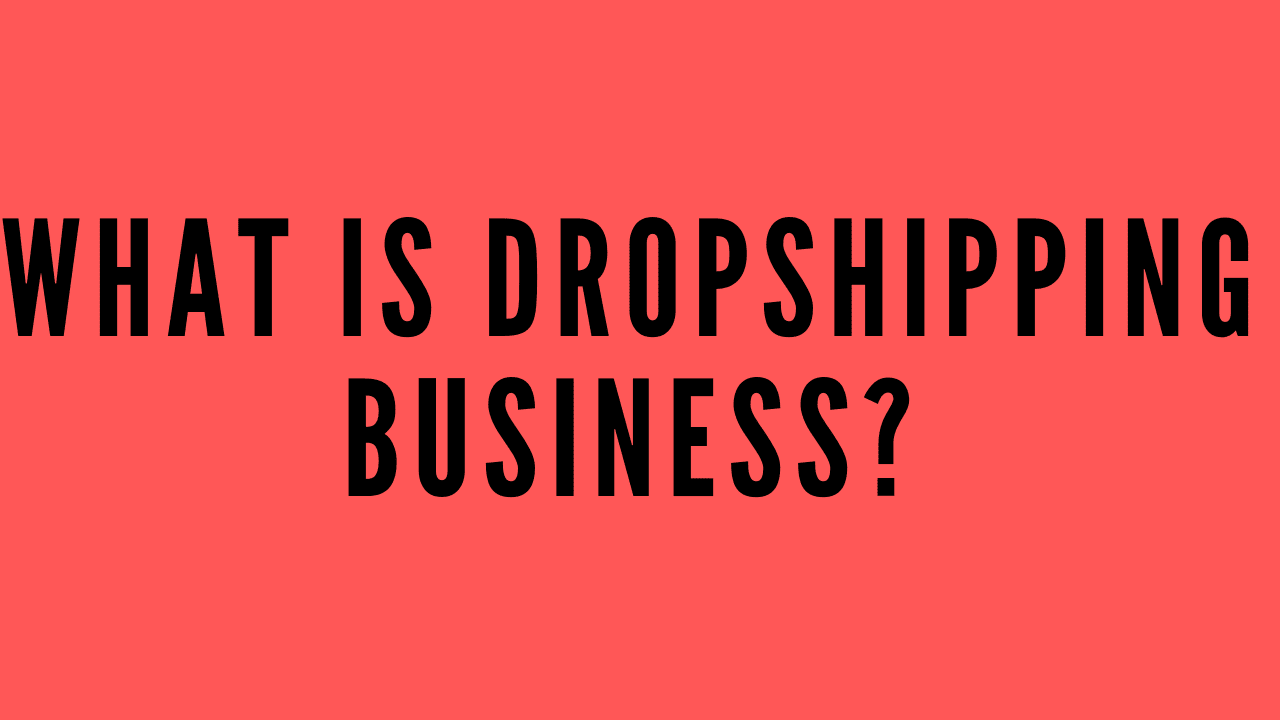 The seller takes an order from his client and sends it to the supplier, who carries it directly to the buyer.
So, the seller doesn't own the product for which he/she is selling.
What you need to know about Dropshipping in Africa
The analysis shows that the e-and-m-commerce opportunity in Africa has a potential client reach of over 400 million internet users.
Statista estimates that the eCommerce sector in 54 African countries of over 1.25 billion individuals generated $16.5 million in 2017 and an expected increase to $29 million by 2022.
With that said, Dropshipping is at the front burner of contemporary eCommerce. It is one business that needs almost no capital to start. Anywhere you are, you can enjoy the benefits of Dropshipping.
Though Africa is the focal region, Dropshipping takes the same process everywhere.
You need the right niche, a well-structured target audience, and essential marketing knowledge.
Having this place, you would need an online marketplace, "a Dropshipping Store"; where you market your products.
However, this procedure is explained in a few steps to help you understand and plan your way on how to start dropshipping in Africa and be successful:
Know Your Audience
Get a Trusted Supplier
Choose a Good Niche
Get a Dropshipping Store (Get a Website or on Online Shopping platforms like Shopify, Amazon Webstore, eBay, Dsers)
Add Products to your store
Advertise and get paid through Payment platforms into your account.
Know Your Audience ( Choosing The right Audience)
Knowing the people that might need your product is ideal for any business, online or offline.
So before deciding to start Dropshipping, it is essential to take some time to know your prospective buyers.
It is vital for any drop shipper who wants to Start Dropshipping In Africa to understand the importance of researching the audience.
Most successful drop shippers target the US, UK, Canada, and other European countries; since you are in Africa, your target will depend on the following:
Ad spend budget
Shipping method
When starting dropshipping, budget is critical, and when you fail to provide this to your growing business, then you are en route to fail in dropshipping business.
Money is needed to run advertisements on Facebook and other platforms; bigwigs are making a million sales per day and spending thousands of dollars on ads.
These companies you will compete with, either selling the same product as you or better. Now the budget plays a significant role in this section.
On a low budget? Then targetting other countries rather than yours is no option, and you have to focus on the locals or try your hand at Instagram influencers.
Your targeting audience depends entirely on the shipping method your store offers. Aliexpress has a different shipping option, but the most used by drop shippers targetting countries like the USA is e-Packet delivery.
Now E-packet delivery ships products to different countries but takes the longest time, talking 45 days, sometimes longer.
The longer the shipment, the sooner you may run out of business; customers love quick delivery; failure to do that in disputes on Paypal and other chargebacks appear to come your way.
I don't know any African customer who will stand the test of time by waiting for 45 days for shipping. If so, a few have the patience to do so.
In Kenya, selling products online is next to impossible. A typical Kenyan would insist on coming to the shop and convincing them to pay before they have the product is something they won't consider.
This is why some online eCommerce like Jumia has the worst reviews on their social media handles.
To sell online in Africa, you need a backup a-walk in an offline store; starting a dropshipping business in Africa you must work on your delivery and social proof of customers you have the product delivered to, but still, it is possible.
Choosing  Your Dropshipping Supplier
Choosing the right supplier is very important if you must succeed in Start Dropshipping In Africa because no one will return to the product or your store after unnecessary delays and inefficient service delivery.

So, it would be best if you had an excellent and reliable supplier. However, I suggest using AliExpress because it covers a wide range of Online Shopping platforms.
I use Shopify as my dropshipping platform, connected to Aliexpress via Dsers App. The Dsers app helps import products from Alexpress to your store and allows you to edit product detail in terms of ;
Product pricing
Product Description
Edit Product images
Adding Product Tags and Collection
Order Fulfillment
Editing Product Variants
When you combine Shopify, Aliexpress, and Oberlo, you are to succeed drop shipping business if you have a hot-selling product.
Finding a supplier on Aliexpress depends on the type of product listed on your store or intend to sell; most suppliers on Aliexpress are reliable; what makes the system fails is the shipping period based on the shipping method one chooses for their store.
But still, you have options for changing shipping methods every time you fulfill an order on Aliexpress using Oberlo App.
When going for a supplier, check on the following:
Customer ratings based on US shipping or delivery
Feedback and the years the store has been on Aliexpress platform
Check If they have a warehouse in the US if your target is in Europe.
Later you can check out how the Oberlo app works and how to install the Oberlo extension on chrome.
If your dropshipping business picks up, there will be more orders that your current supplier may not be able to supply, hence the need to find a private supplier who can ship fast and offer tracking information.
You can also look for a supplier who offers drop shipping servicing on Aliexpress, and they are likely to understand the model of business you are in and deliver the product on time.
One good thing about this process is that as your business grows, you can scale up and ask your supplier for custom orders.
While placing orders, remember to ask the supplier not to add packing slips, invoices, pricing, or samples.
Choose the Best products (niche)
The best way to find a hot-selling niche is:
1. Watching Youtube Product reviews ( Look for keywords like top 10 Aliexpress products to sell)
2. Using Product hunting Tools like Ecom-hunt and others listed here
3. Spying Dropshipping Ads on Facebook
4. Using Google Trends
5.Using Amazon and Aliexpress Bestsellers section
There are other ways of finding niches; the product you will decide on must fit your audience and the country.
Make sure your product fits the below description:
It must have a wow effect on the customers
It must solve an issue or offer a solution
Must be in high demand
It must have a low competition
Adhere to the above and try your best to avoid the following niches:
Fashion niches ( they have the highest disputes and chargebacks besides, the niche is flooded.
Survival niche (has issues with customers and in some countries termed as weapons)
Baby Toys (some may have babies due to low quality)
Food Products that require FDA approval
Jewelry
Read the full list of niches to avoid here
What you need is a niche that sells very well. When making the best choice of a niche, it is crucial to put yourself in the shoes of your target audience. Look for a well-saturated niche.
Statistics state that products that solve pressing problems convert by at least 80%. So it is better to choose products that solve relevant problems.
Knowing the right product to sell is a perfect step toward achieving a successful dropshipping business in Africa.
How do you know what people want? Use Google Keyword Planner, Try Facebook Audience Insight, or use spy tools.
You have to understand what they are going through and what answers they want.
In mind to sell the problem and not the product, give reasons why they need to solve their problems and the repercussions appends not doing so, by that, you will sell products.
You must become sensitive to the needs of your customers at all times.
It is okay to ask how to start a dropshipping business in Africa. But what is essential is taking active steps to achieve this Process.
The Process of picking the right niche is summarized in these three significant steps:
Get a hot market.
Know what your market wants.
Deliver what they want, and in time.
And that is why I chose AliExpress because you can get a hot market and know the right product to sell on your Shopify store.
Adding Selected Products to Your Online Store
In 2017, third-party applications made it very easy for online stores to add products from AliExpress to their Shopify store.
You can easily use Oberlo If you have a Shopify store, which is exceedingly easy to set up. The app helps you import products to your Shopify store with a click of a button.
A few eCommerce tips:
Take time to write your sales copy for titles, product descriptions, and other marketing content. Your style of marketing is what will sell the product, so make sure it's incredible.
Select high-resolution pictures that don't have any branding and use it on a white background.
Make the price visible enough for your customers so that you can make the perfect sales.
Give attractive offers and incentives like free shipping or a discount to your customers, especially on the first orders, when they subscribe to your mailing list.
The services of a Graphics and a web designer with search engine optimization skills can not be over-emphasized (Google AdWords inclusive). This is very important in ranking your product pages on search engines, and the target market can see it.
Choosing A good Payment Processor
Depending on your location, the payment you are to use on your store will determine how far your dropshipping business will survive.
As earlier indicated, Paypal has many barriers, more so if you are to start dropshipping in Africa.
Lookup if your local payment processor integrates with Shopify if you are reading this, but in Kenya, Shopify accepts Pesapal. You can also integrate Mpesa as a third party, but only if your audience is Kenyans.
This varies from country to country, but you must consider Paypal and other payment gateways if your audience is the US and other countries.
If you choose PayPal, you have to arm yourself with legal documents just in case they pose a limitation and require you to verify the business.
Either partner with a US citizens to get documents, SSN, and a US bank account, or you can register your LLC business and use Virtual US bank Account to try to use Shopify payments or stripe.
I have documented a step by step guide how to register LLC business. Click to read and have your options weighed.
To fulfill orders, Aliexpress requires you to add a credit card for order processing the minute a customer places an order.
When a customer places an order in your store, you will get the amount sent to the preferred payment processor per your store setting. The cash is ready and available only in Paypal or the processor of your choice.
You will have to automate the order via Dsers app, which will import the customer's details (name, address, and phone number) to Aliexpress order page. Your work is simple, to verify and authorize the order.
Aliexpress will deduct the amount from the card connected to it when the order is authorized and ship the product to the customer. You get to keep the cash from the customers in your Paypal, wait or ship, and calculate your profits.
In the new age, the use of Credit cards is essential and eminent. This platform is the most commonly used payment option. AliExpress can use Master Card, Visa, American Express, and Maestro.
The most substantial significant gain benefit of using a credit card is that in case returns and refunds are not given, or you receive an inferior product on AliExpress. Then it can be easier to file a dispute with the credit card company and petition for a chargeback.
However, this protection is only applicable to the Credit Card payment option. And not available on some of the other payment types and should be a must for any drop shipper.
Alternatively, AliExpress offers these additional payment methods:
AliExpress Pocket
Webmoney
Yandex.Money
Western Union
QIWI
DOKU
Wire Transfer
At first, when you sign up, it takes two to five days for AliExpress to verify your card details. During this time, you won't be able to process any orders.
Dropshipping business in Africa: Local and International
Africa has a vast internet market area. However, as I pointed out earlier, some barriers might want to hinder efficiency with the smooth run of your Dropshipping Business. In situations like that, you need first to source an alternative audience that converts.
Either way, you would have advantages and disadvantages, which I will discuss shortly.
So, when you decide on how to run your future business, necessarily correctly, you can do this in two distinct ways:
Advertise and sell to fellow Africans,
Or Source audience in a different continent instead of the domestic market.
Dropshipping to Local Customers
This option can seem to be averagely consistent. As you continually do business around the continent. You can quickly adapt your business to the regional specifics, right?
Pros
It would help you know the policies, bans, and laws for which business. As a businessman, you are sure to know at least most of the legal documents necessary to enhance your business.
It would help you know what products sell better in different regions. So selling to a foreign audience makes you understand which product is not accessible offline, hot selling products, and lots.
You know your target audience quite well. Marketing to an audience that understands you in terms of communication can be beneficial.
Sometimes it is vital to use colloquial languages they understand, as well as turns that suit their market structure.
It's easier for you to research the market. Selling to the resident country of the continent has lots of advantages.
However, it is also easy to conduct market research because you are conversant with the market.
Therefore, you don't need to interpret anything, and there isn't a language barrier that would stop you from understanding the analysis.
Cons
The barrier of seller delivering the items to some region
Aliexpress Shipping delays
Though this is not a serious problem, it is worthy of note. It becomes very annoying when customers from places like this order products from you; you might have to decline or make alternate choices.
The delivery options can be uncomfortable for your buyers in some regions.
Most customers might want to pay on delivery, as is usually the case. Assessing these customers might be very hard as most are in remote areas where it is hard to ship comfortably.
It is important to note that even a long delivery isn't terrible sometimes. Paying for a product with a month-long delivery is better than being ineffective with buying the product the least bit.
However, if you intend to sell these products in your resident country, your customers will gladly buy. Because they trust the buyer, and you have a way of getting to them.
Some globally recognized payment providers do not work smoothly in African Countries.
The most popularly used payment gateway is Paypal for most online and eCommerce services worldwide.
Though it works efficiently in some countries, it has issues in some with drop shippers complaining of inconveniences.
It is not compulsory to work with PayPal alone. There are lots of other payment systems that you can easily integrate with your site.
Stores like AliDropship have a plugin you can add to your Dropshipping Store to help you make withdrawals directly into your bank accounts. Or, if your dropshipping website works on WooCommerce, you can use any payments.
Dropshipping Products to Foreign Customers
Pros
You are in Africa, which doesn't mean you can only dropship to Africa.
So, if you intend to market your products to stay-at-home moms in Australia or Japanese students, – it's up to you to decide.
Dropshipping is one business that doesn't need you to sign any official legal agreement. You can operate from any location in Africa, and get a target audience.
AliExpress has a new buyer-friendly interface. You can readily make your order and get them to deliver it at the desired time to your online customers on your store.
Though in your country of operation, they might need you to register the business as it grows. This process might cost you a token and would not even take you a lot of strength.
There are no limits on the choice of
product.
If you intend to sell your items to customers in the Africa, naturally, you can only pick the things that can benefit the country(s), if you must drop ship to them.
If you sell your products to people from European or American countries, you can choose from a much more extensive range of items.
Oberlo helps you add not only products you can dropship, But Items that you would want to deliver to your customers.
Access to a Cost-effective and Quicker Delivery Service
This reason is why dropshipping overseas is very easy. Because you can gain access to advanced shipping companies, some providers can deliver your packages in a couple of weeks and won't charge much for it.
A typical example is ePacket. You can get access to this service for just a few dollars so that you won't disappoint your customers with extra high fees.
As of 2018, ePacket delivery was possible for 37 Countries in Africa with South Africa included. So, if you Intend to dropship overseas, you have plenty of appealing regions to choose.
Broad Reach to a larger Markert
When you spread the tentacles of your business to different locations, especially to people of a different paradigm.
You can make new stores that are appealing to diverse customer segments across the globe.
It will give room to create a niche shopping destination that is attractive to a specific fan group. For some reasons, your store will appeal to them than a giant marketplace like AliExpress itself.
You can work with a more affluent customer.
It's not a secret that the conventional the country to country has higher purchasing power than selling to an average citizen.
When you choose a target market at your discretion, you even concentrate basically on people who can quickly pay for online shopping. Don't mind spending on extra charges.
In this case, you can entice them by producing the right environment for emotional sales.
From a broader scope of dropshipping, you would see that doing the business in an emerging continent like Africa, applies in the same form as dropping abroad.
It only needs the right business approach to be a success in this business.
Cons
You might as ask if there are constraints in selling to customers outside Africa. However, before deciding to use this form, the following factors should be taken into proper consideration:
Potential Language Constraint
In a Business as sensitive as Dropshipping, effective communication to your customers is very vital. So you need the most comprehensible language suited to your target audience.
These questions are necessary to answer. Can I speak at least one globally spoken language (For instance, English, Spanish, Mandarin Chinese, French, Arabic, etc.)?
Knowing how to communicate with global clients is very important. Your knowledge of a native language might be a substantial barrier when you intend to target a global community.
Strange customer profile
Being that most of the advertising processes take place on social media. Marketing to customers abroad, you understand at least more than just the country's native language.
It is also essential to understand how your perspective think, likes, and dislikes. The technique of gaining your customer's trust over time,
To do this, you need to go through the region-specific marketing reports and research your audience.
Sometimes, it might be a time-consuming task – especially if you don't know where to look for information, or don't know the local language well.
Foreign Legal Constraint
Understanding the legal terminologies of foreign locations can be tedious, it's essential to know the laws the countries you're targeting.
Some countries may have a specified size of imported goods or have a ban on some particular product types, or a specific tax system, etc.
This practical reason is why you need to dedicate some time to read the official documents of the targeted countries.
You pay special attention to tax laws and regulations and customs policies.
They will let you understand the amount of tax your buyers will have to pay (if any), and what types of products you can't import.
Usually, these regulations allow for your easy Dropshipping to any location.
Most notably, there won't be tax fees on importing small-scale goods.
And, the commonly banned types of imported goods are a weapon, drugs, explosives, and other life-threatening items that might likely not pass dropshipping.
You might want to pull out if you're going to run your dropshipping business on some foreign markets.
And, Most African Dropshippers target customers outside their countries, and in most cases, Customers resident in the US.
Conclusion
If you just read the above content on how to start a dropshipping business in Africa, then you are on the way to becoming your successful drop shipper.
You will need to sign up for Shopify for $1 monthly for 3 months trial and install Oberlo app in order to start a dropshipping business on Shopify platform.
Do you have any question in regard to dropshipping in Africa? Kindly leave a comment below, I would be more than glad to answer.
Was Start Dropshipping In Africa article helpful? Sharing is Caring, kindly practice love by sharing.
Small Request
Kindly share it with your friends. Especially the ones you believe need this information. Sign Up Now and Get your first 3 months for only $1 monthly.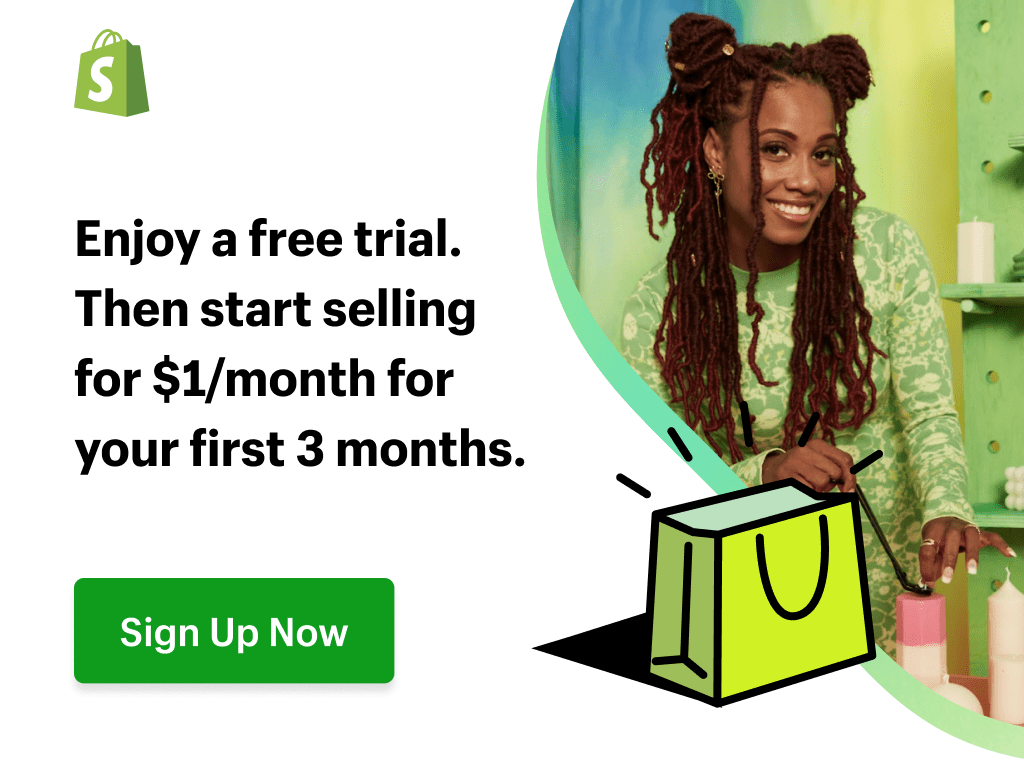 Sharing this information with others can make a huge difference. You may ask why.
Well, the truth is, my main aim is to provide the best information about drop shipping for both beginners and experienced dropshippers.
And I plan to continue doing so for as long as I can.
I would also like to thank those who support my work by reading and sharing my content.
Trust me, when you take your time and share, it will greatly help me and others needing this information.
Here are some great suggestions:
 Pin it
Share it on another blog.
Share on Facebook (Share it with friends and even on Facebook groups)
Tweet it
Stumble it
This will only take a few seconds of your time, and I would appreciate it.
I appreciate you a lot. Thank you!
Join my Shopify dropshipping group mastermind and follow my blog to learn more about Shopify tips, dropshipping guides, tricks and checklists, and e-commerce in general.
If you enjoyed and learned something from this post, you can get me updates for free!
I send out email newsletters about new posts published on the blog, tips and tricks to help you grow your dropshipping business, new YouTube videos to give you more insights about the e-commerce market, and much more.
If you enjoyed reading this, you could as well join my Facebook group. Thank you for reading how to make money dropshipping online from the comfort of your home.
Click here to Join My Facebook Mastermind Group